The week in 32 photos
Here are some of the best photos taken by our photographers and reporters in between February 15-21.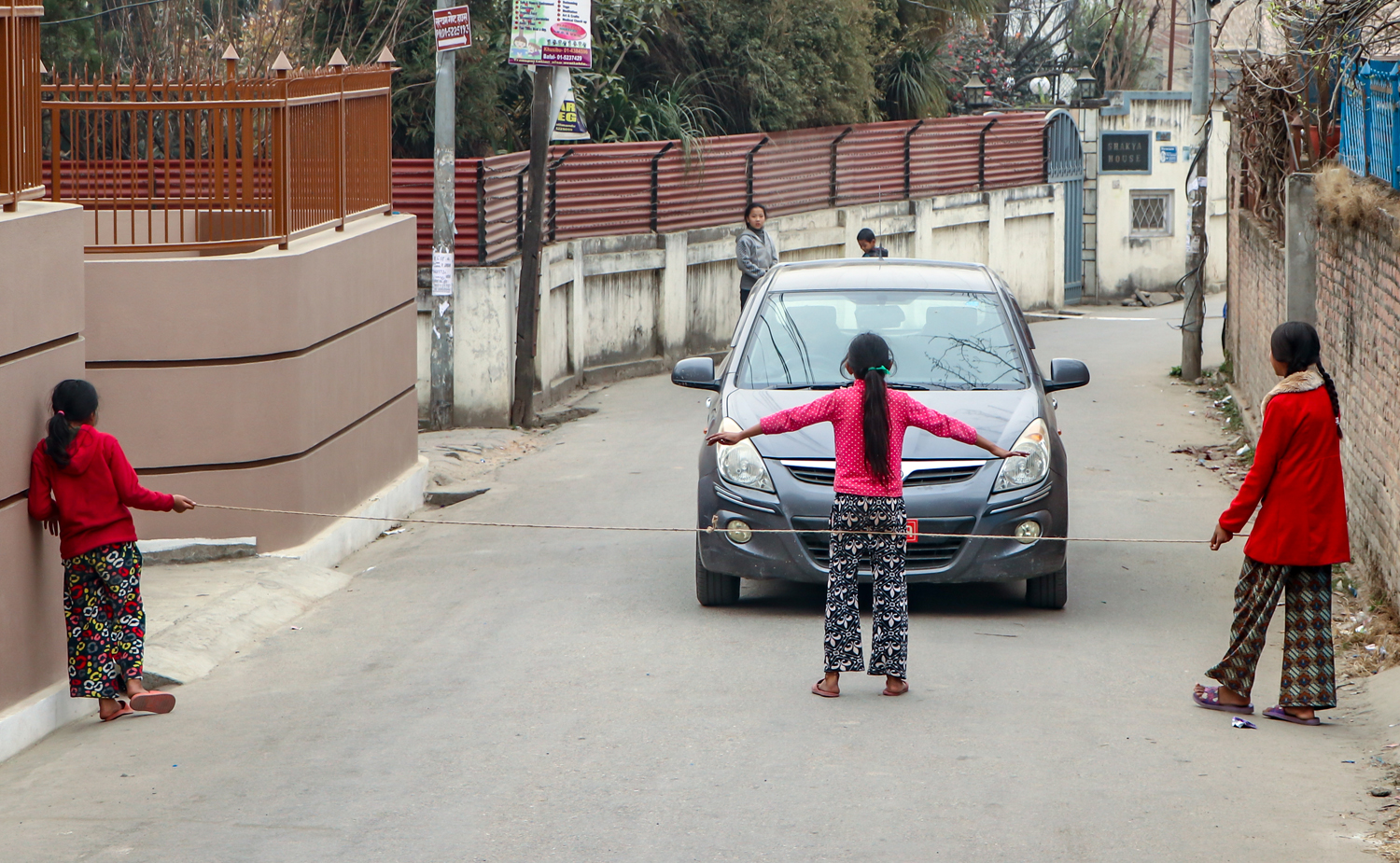 Children stop a car to ask for money to celebrate the Mahashivaratri festival, in Bafal, Kathmandu on Friday. Sujan Dangol/TKP
Published at : February 22, 2020
Updated at : February 22, 2020 08:39
Best shots from the past week.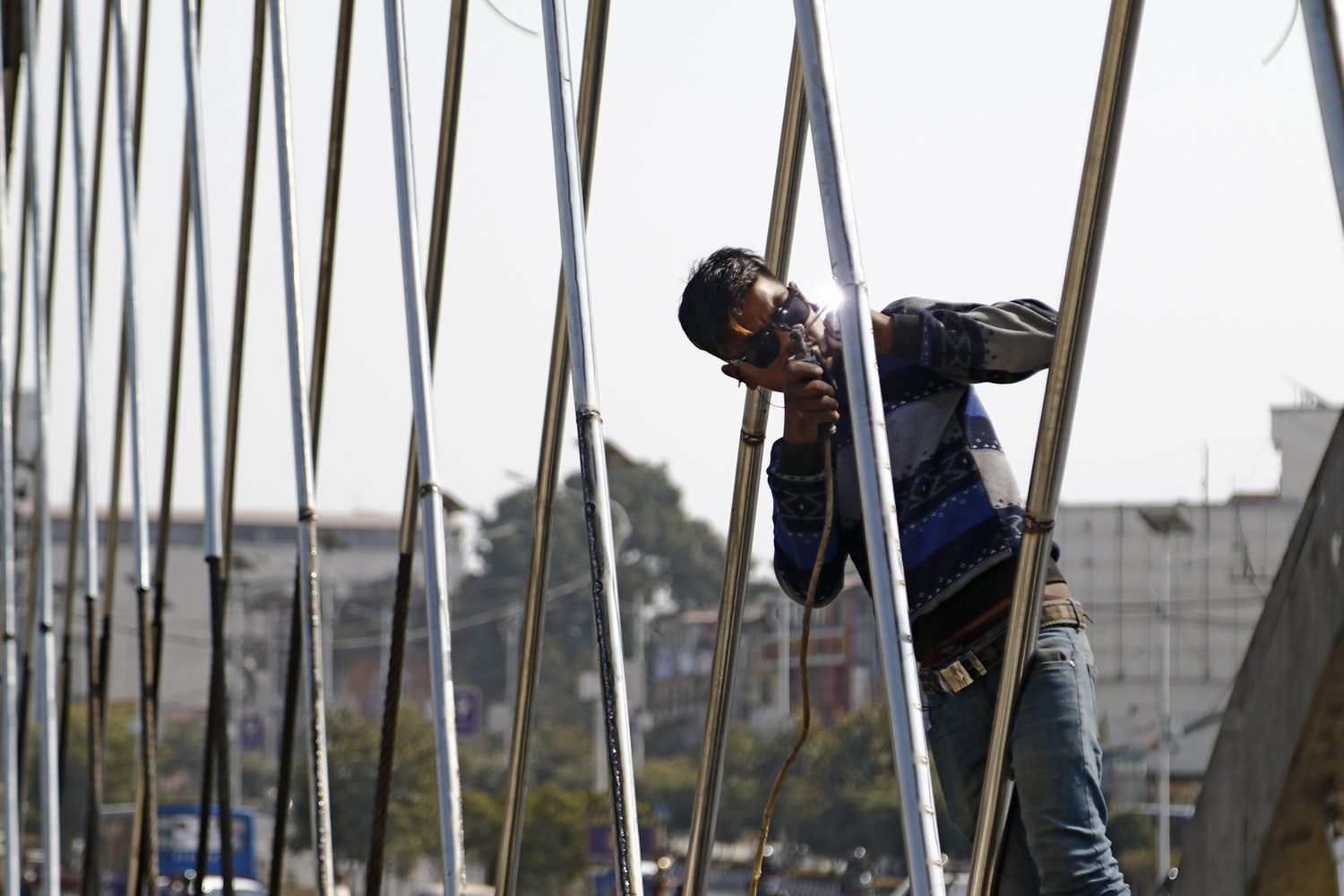 A worker carries out welding at an arch bridge over Dobikhola in Kathmandu on Sunday. Keshav Thapa/TKP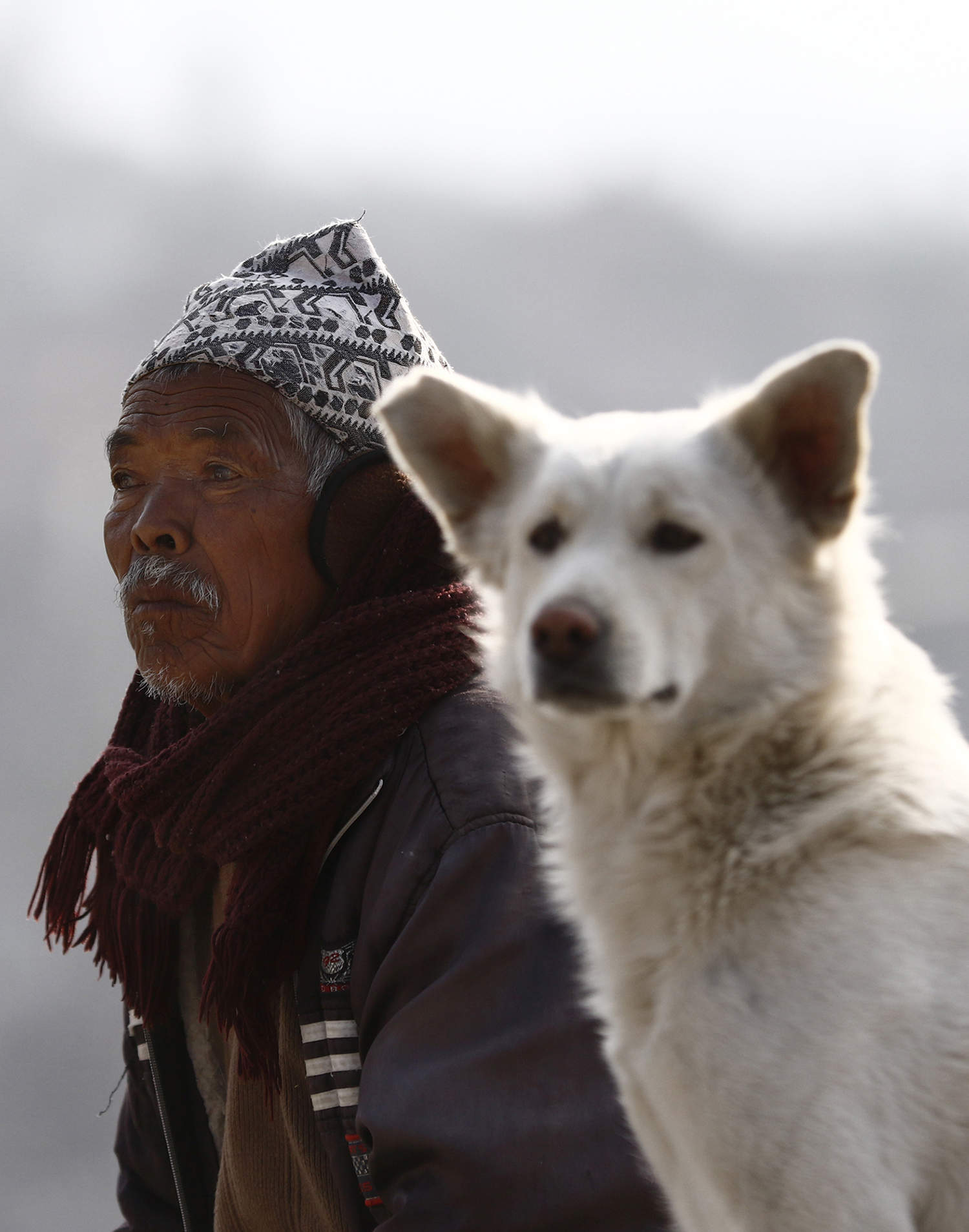 An old man spends time with his pet dog in Chayasikot, Lalitpur. Keshav Thapa/TKP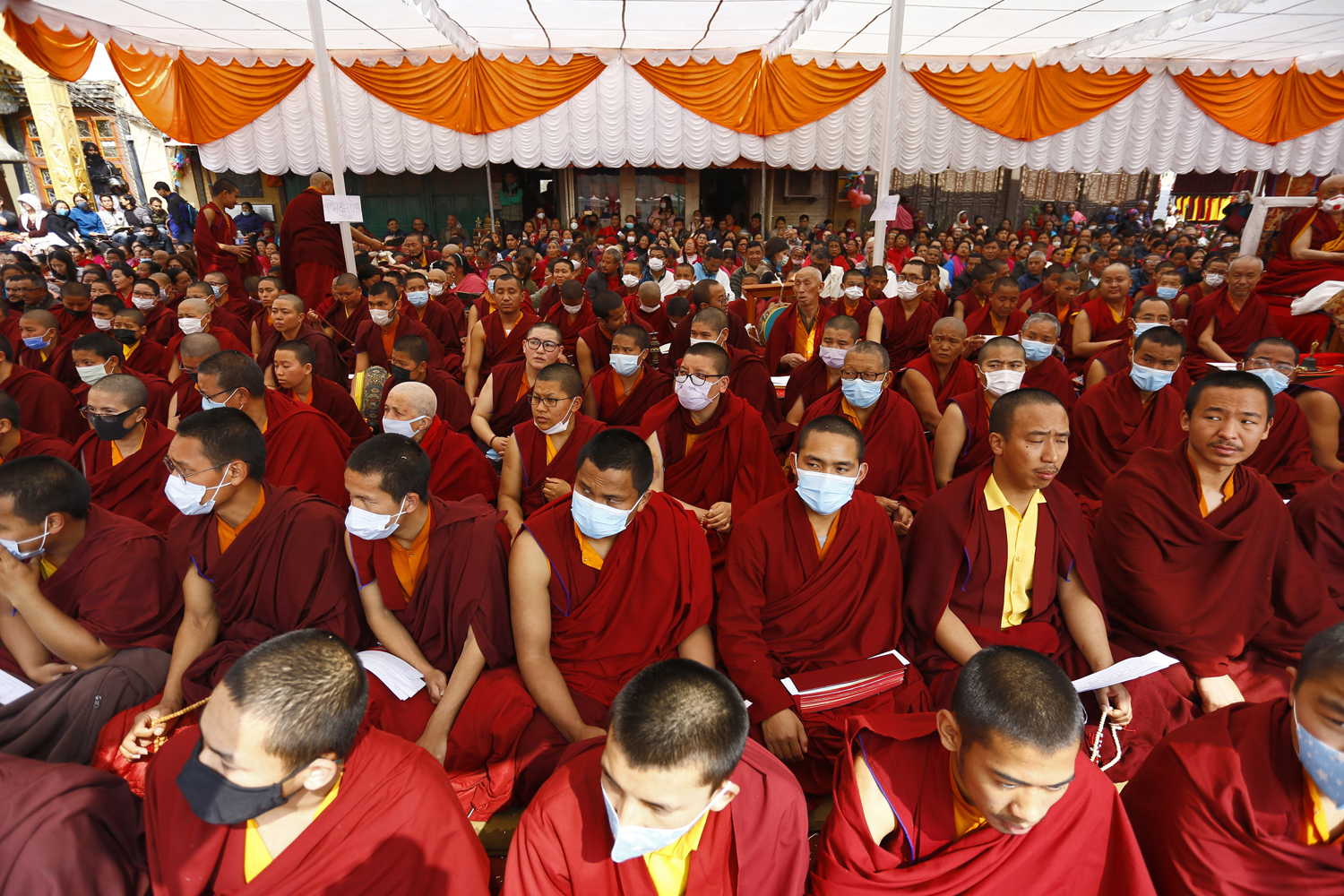 Buddhist monks wear masks as they attend a mass prayer for coronavirus victims organised by Chokyi Nyima Rinpoche and monks from Ka-Nying Monastery, in Bouddha, Kathmandu on Saturday. Sanjog Manandhar/TKP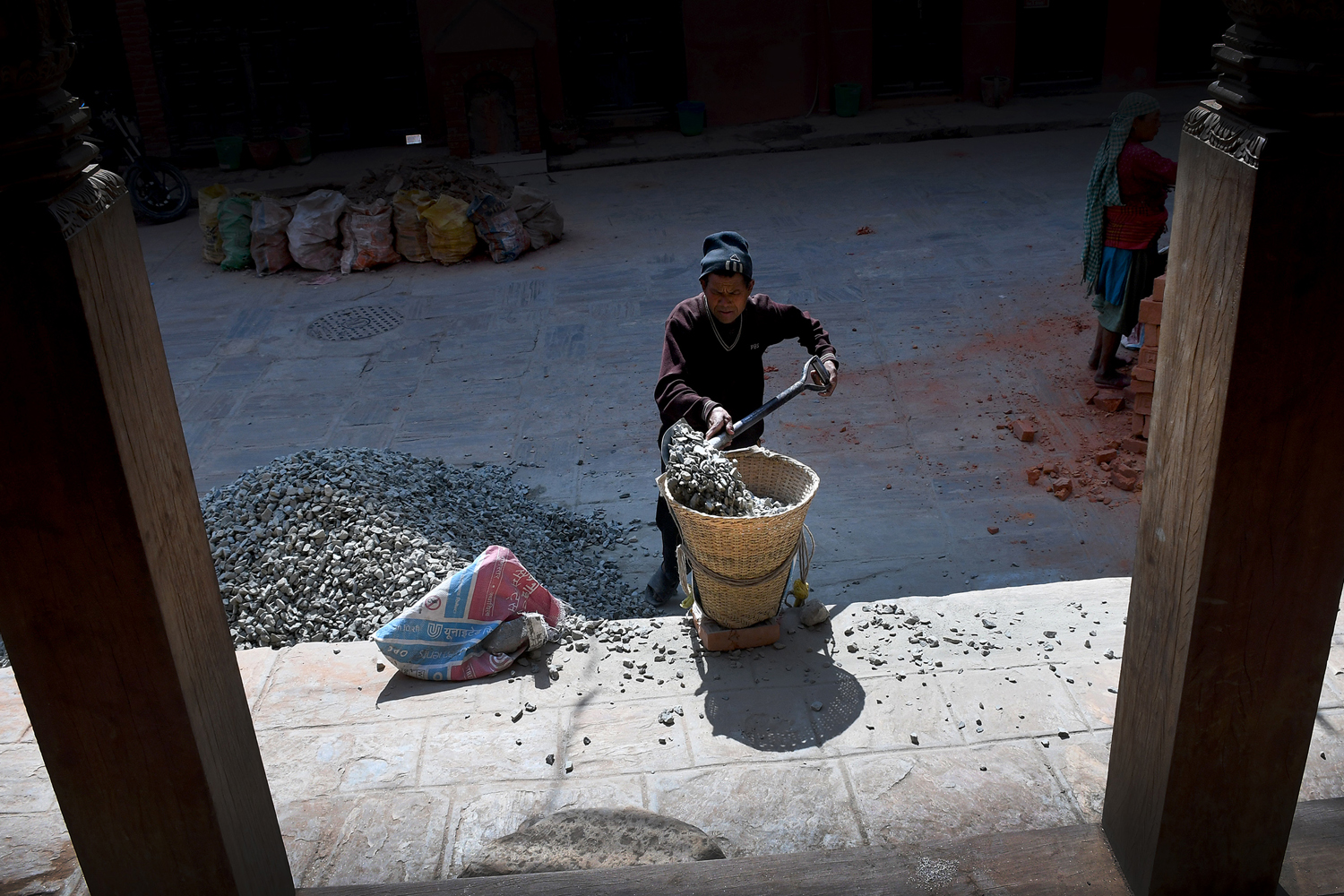 A labourer collects aggregates on a basket at a house construction site in Kirtipur, Kathmandu. Anish Regmi/TKP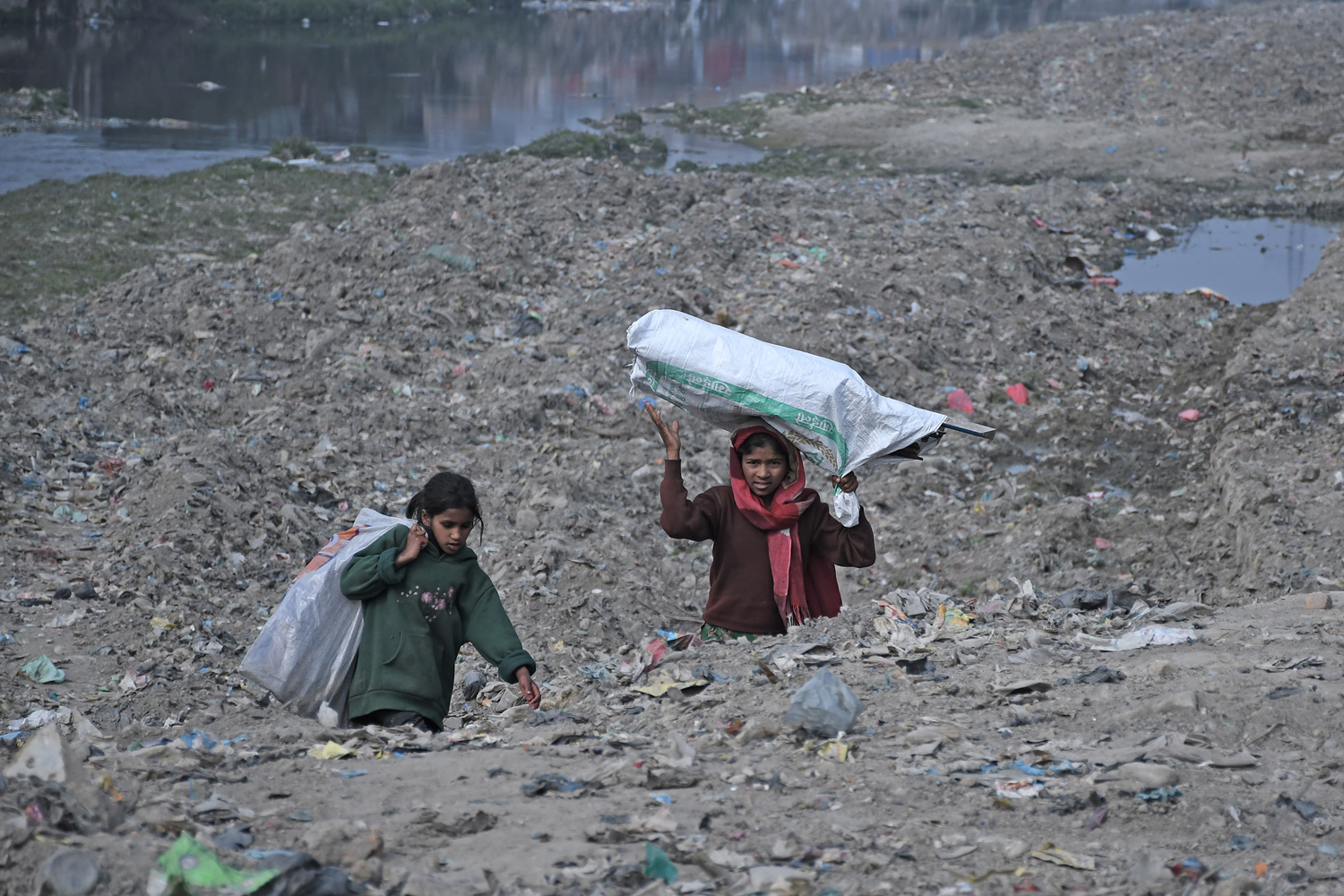 Children carrying wood return home from the banks of Bagmati River in Sanepa, Lalitpur, on Sunday. Anish Regmi/TKP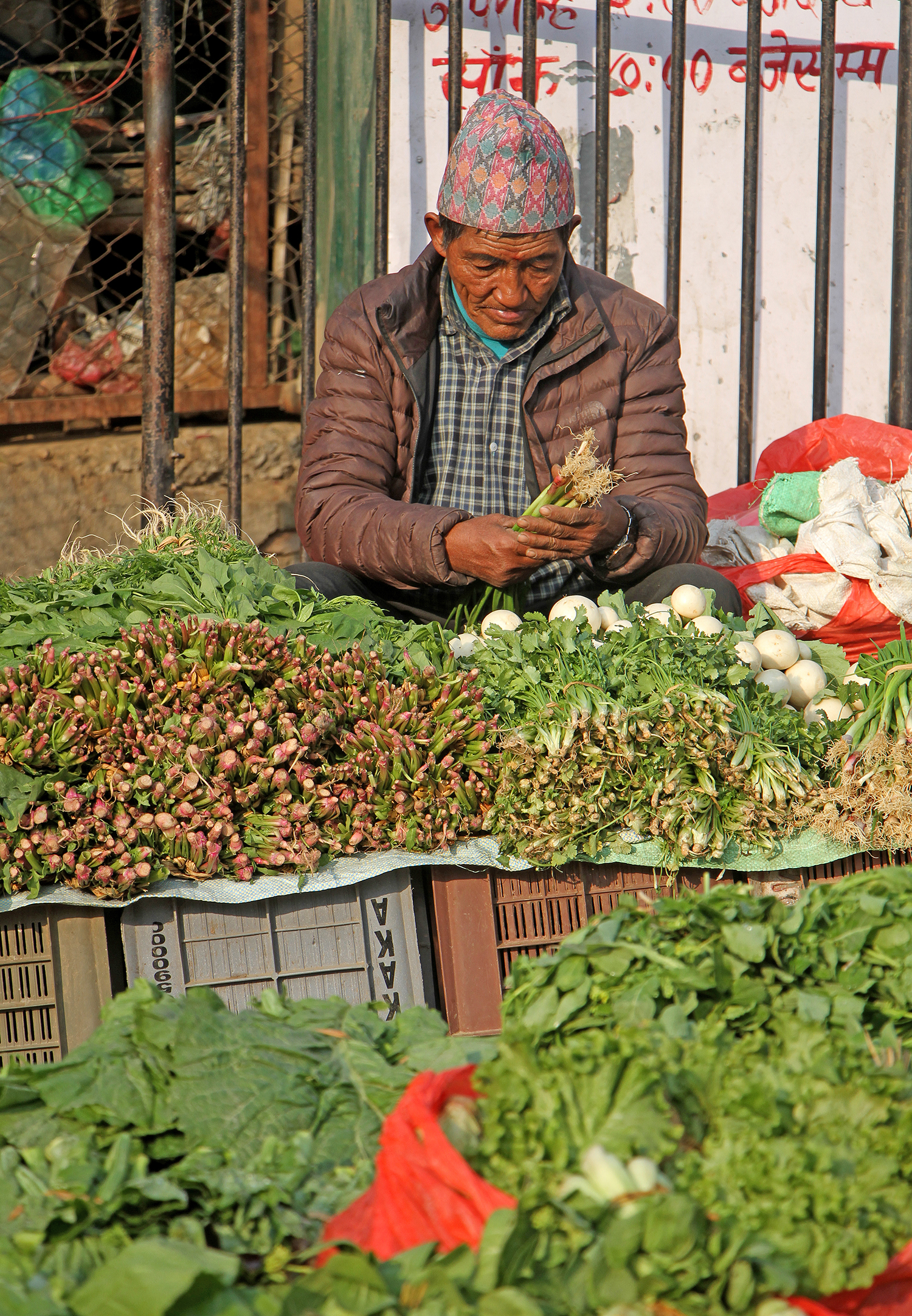 A vegetable seller arranges spring onions into a bundle in Kalimati, Kathmandu. Beeju Maharjan/TKP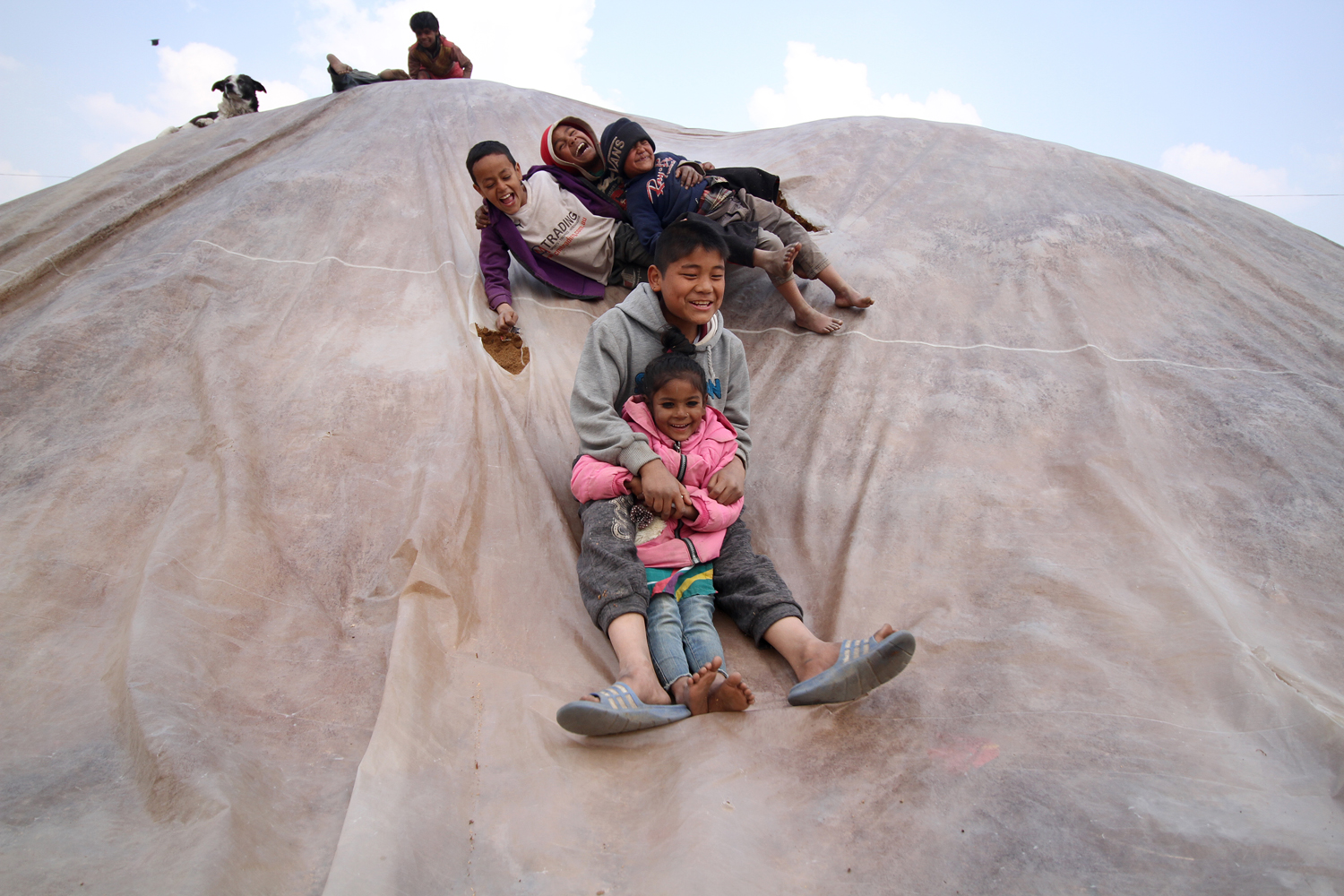 Children play on a mound of soil covered with a plastic sheet in Kirtipur, Kathmandu. Beeju Maharjan/TKP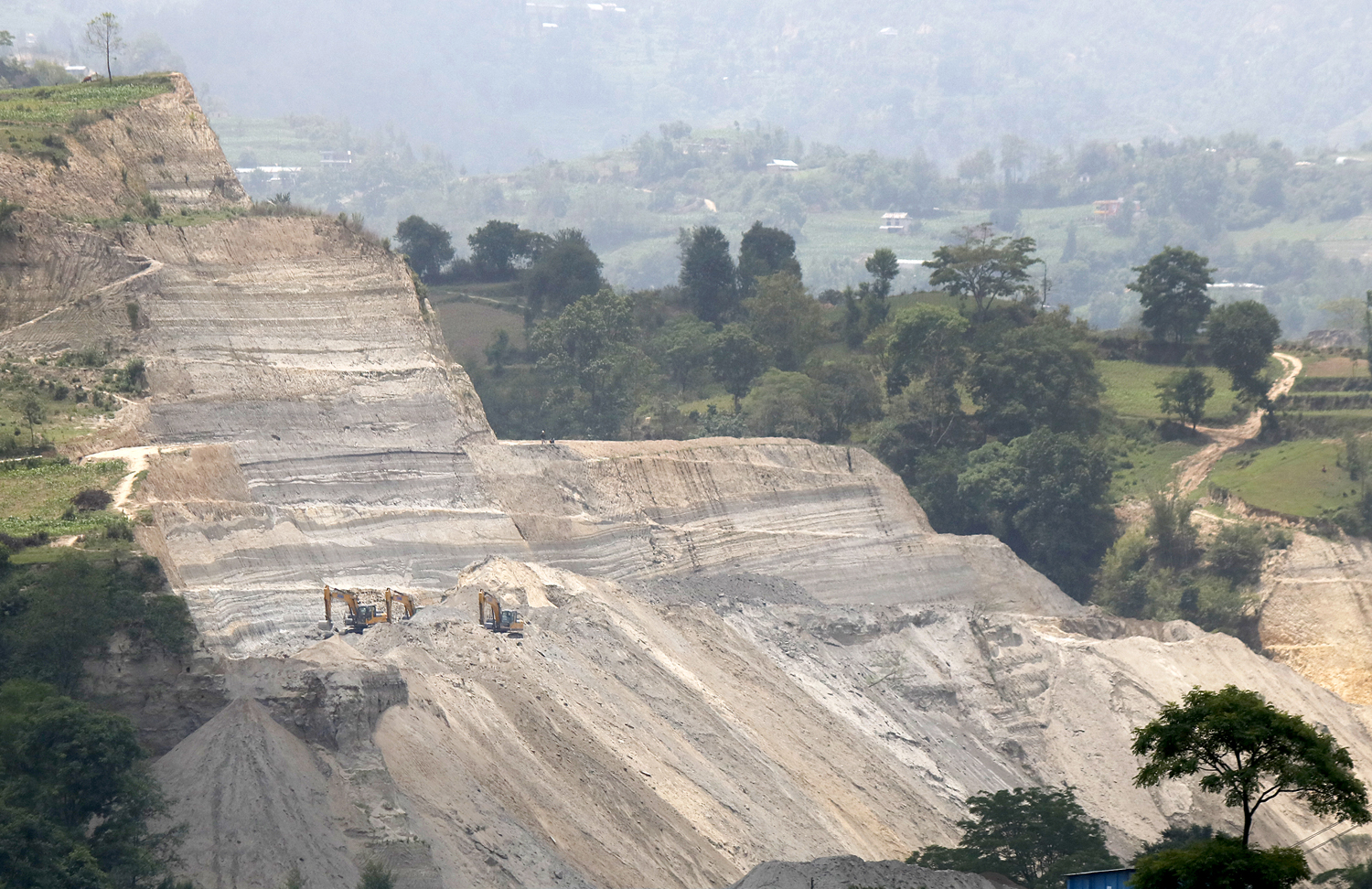 Excavators at work at the Farsidole section of the Kathmandu-Nijgadh expressway project, in Lalitpur. Anish Regmi/TKP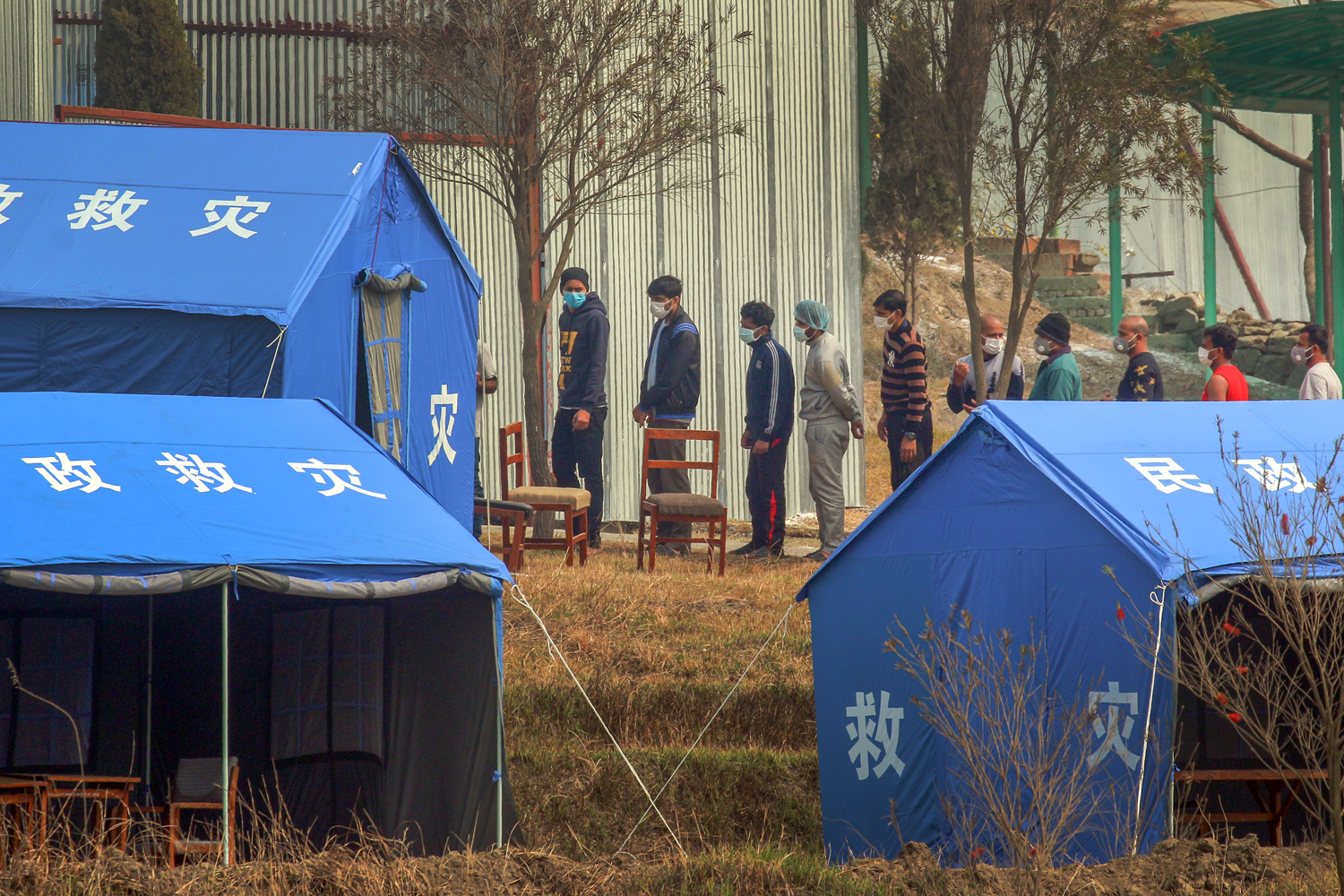 Nepali evacuees are seen outside tents at a coronavirus quarantine site in Kharipati, Bhaktapur, on Monday. A total of 175 people have been kept there to wait out a 14-day quarantine after being evacuated from the Chinese province of Hubei where a deadly new coronavirus originated. Elite Joshi/TKP
A worker carries construction materials up the upper tiers of Kumbheshwor Mahadev temple in Bagalamukhi, Lalitpur. The temple was damage in the 2015 earthquakes. Keshav Thapa/TKP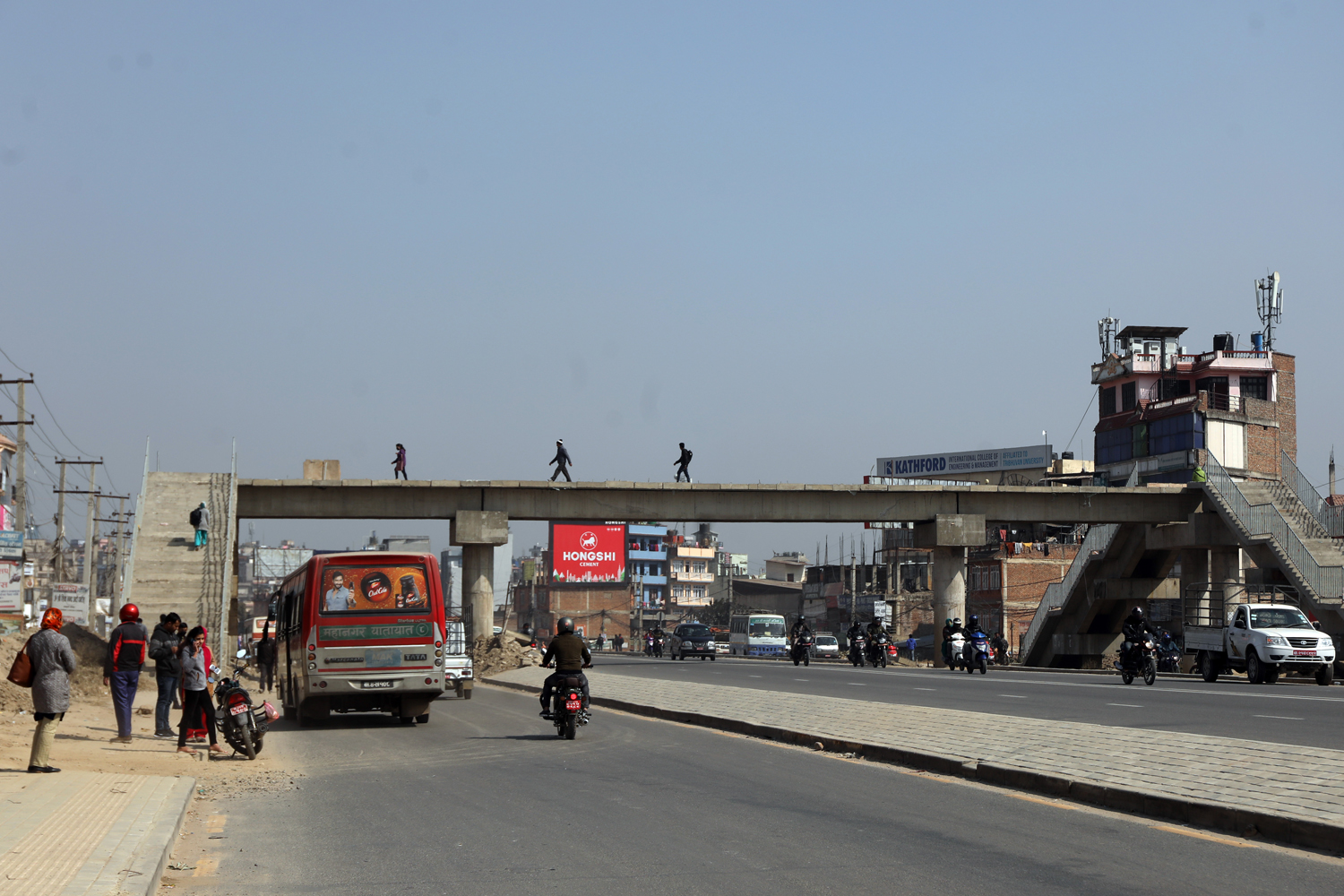 People use an under-construction overhead bridge to cross the road in Balkumari, Lalitpur. Elite Joshi/TKP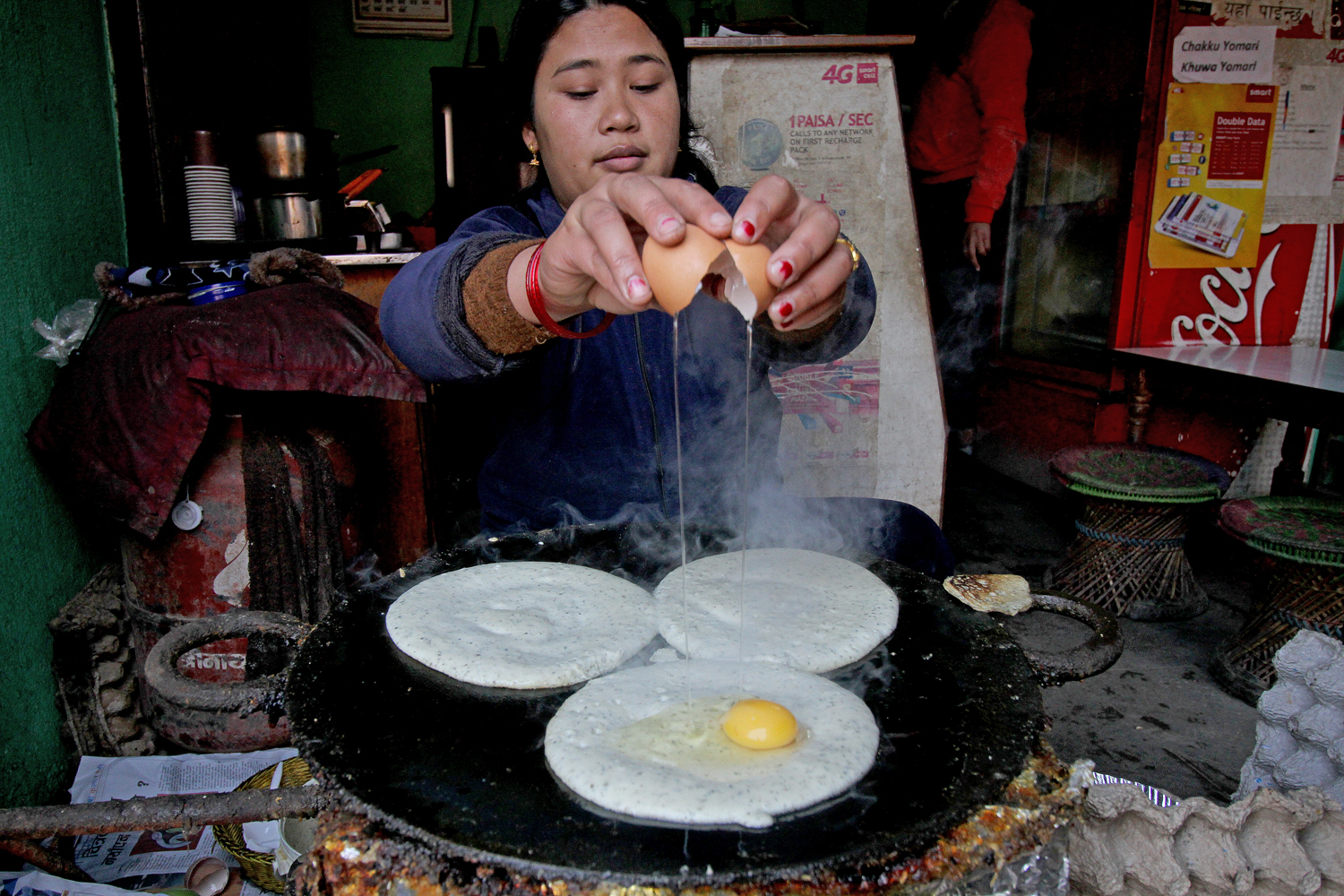 A woman prepares bara, a traditional Newari dish, in Bhaktapur. Beeju Maharjan/TKP
Sadhus rest at the Pashupati temple area in Kathmandu. Hundreds of holy men from around the country and India are expected to visit the temple for the Mahashivaratri festival this year. Sanjog Manandhar/TKP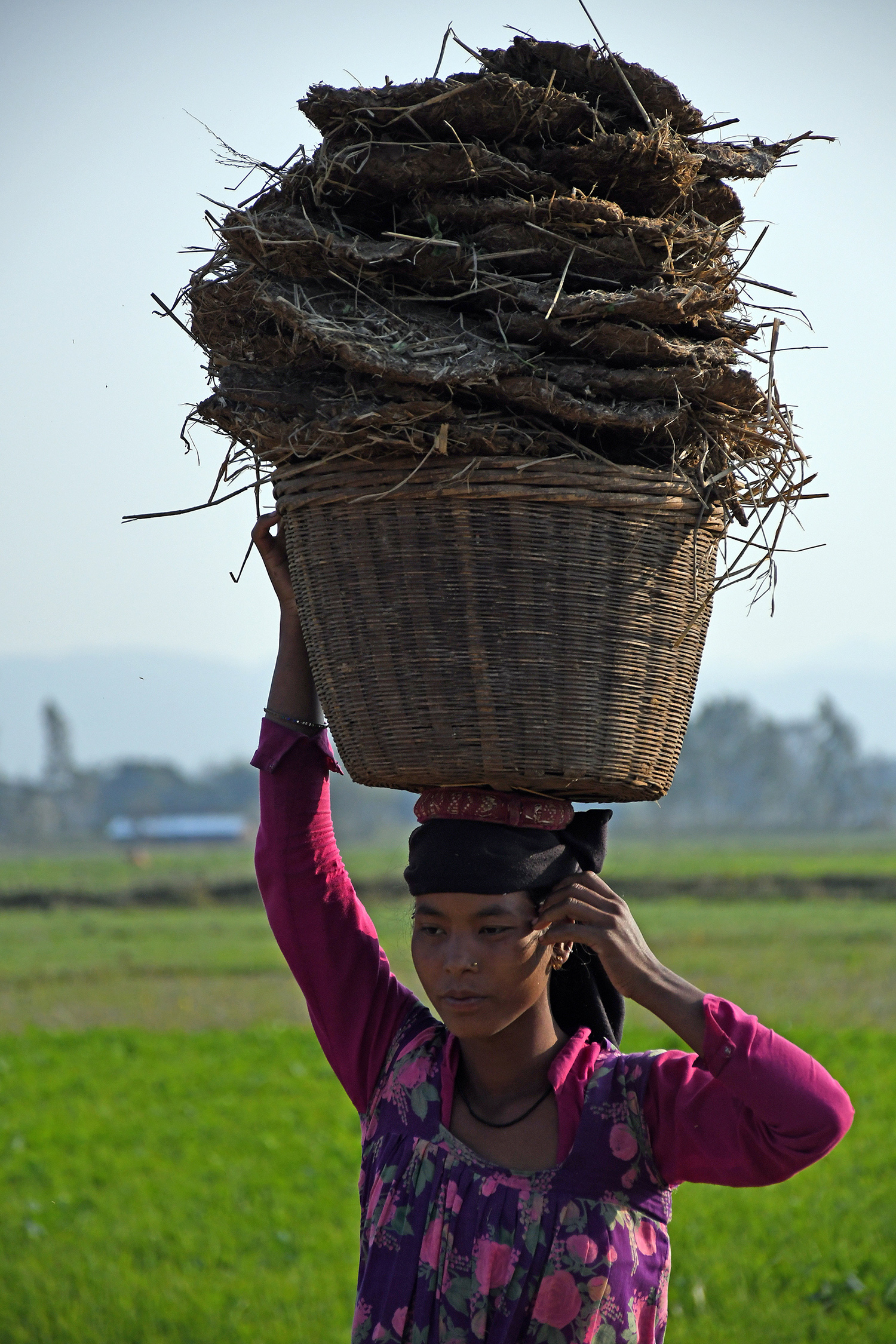 A woman carries dung cakes in a basket in Lalpur village, Dang. Dung cakes are still used as a fuel for cooking in the village . Anish Regmi/TKP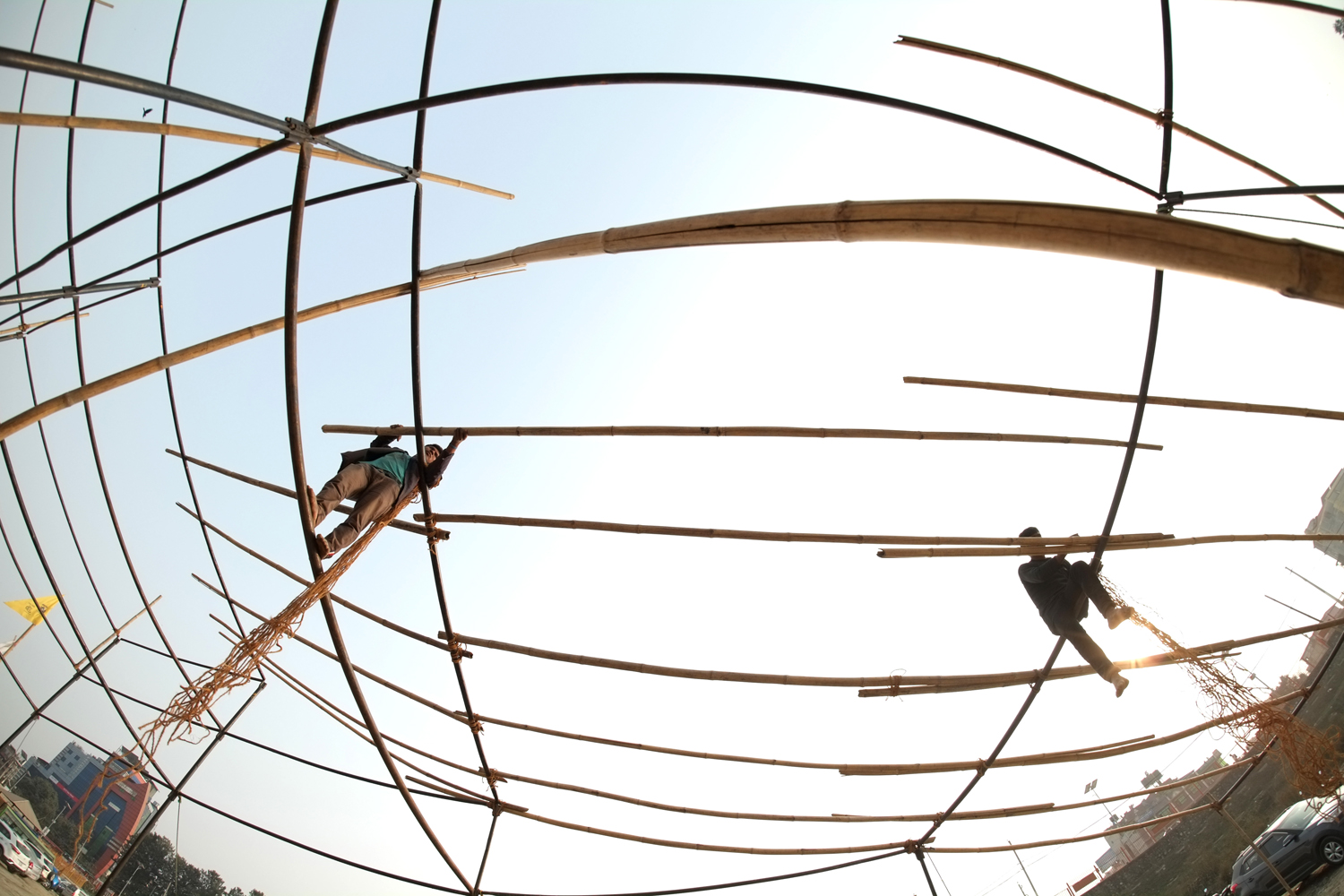 Workers set up a structure for the Shivaratri festival, at Pashupati in Kathmandu on Tuesday. Sanjog Manandhar/TKP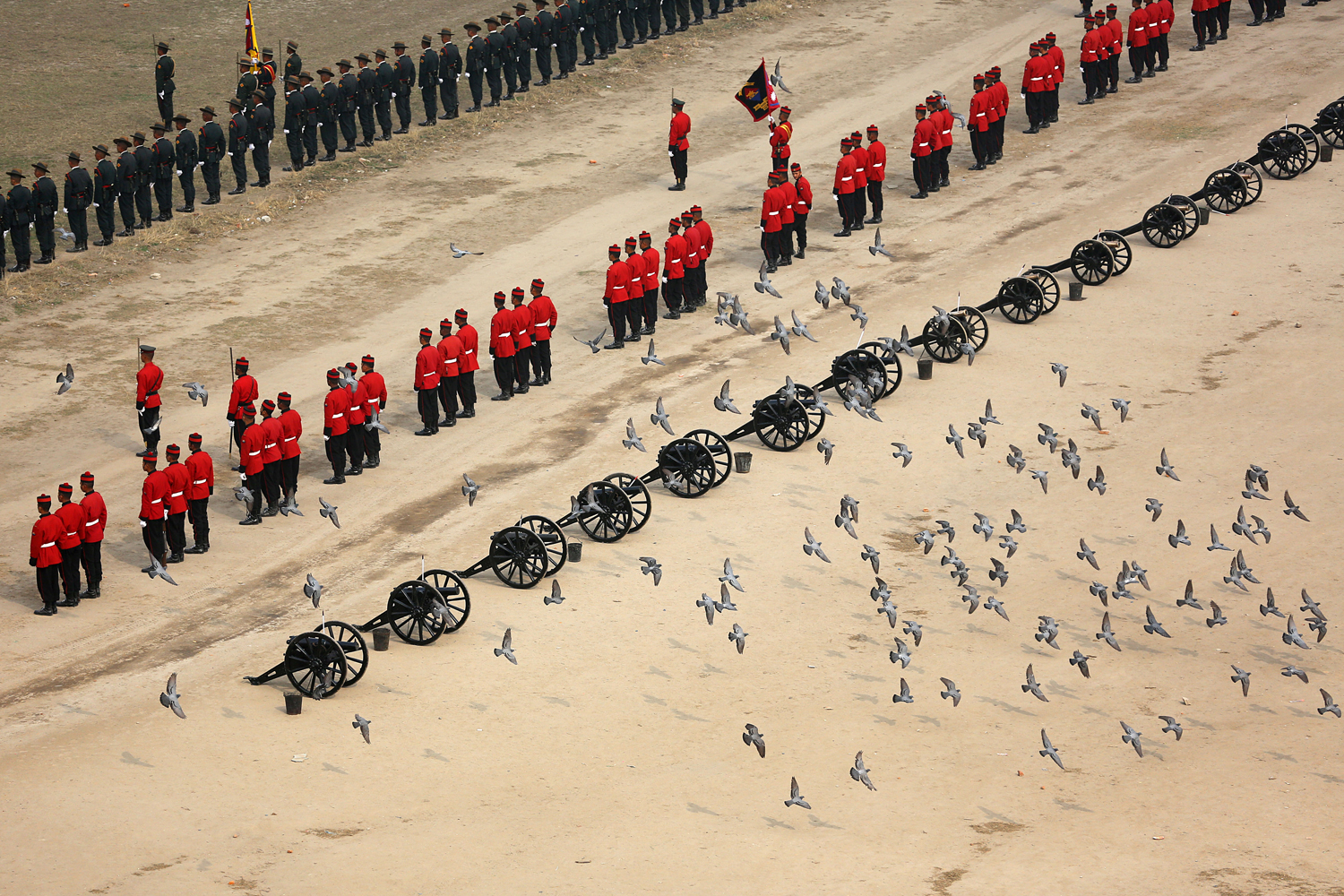 Nepal Army personnel participate in a rehearsal for the Shivaratri festival and Army Day in Tundikhel, Kathmandu on Tuesday. Sanjog Manandhar/TKP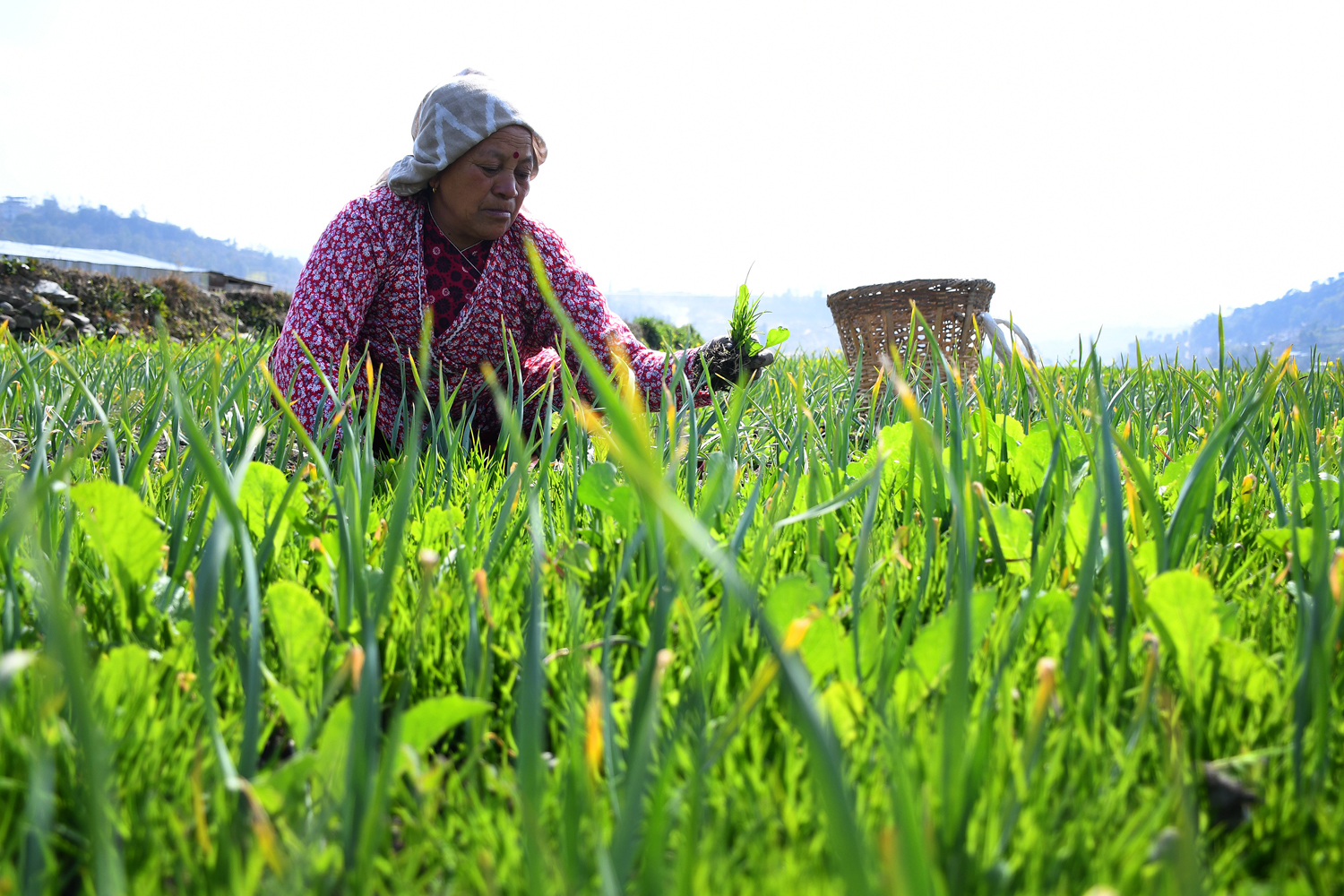 A farmer pulls out weed from a vegetable field at Khokana in Lalitpur on Tuesday. Anish Regmi/TKP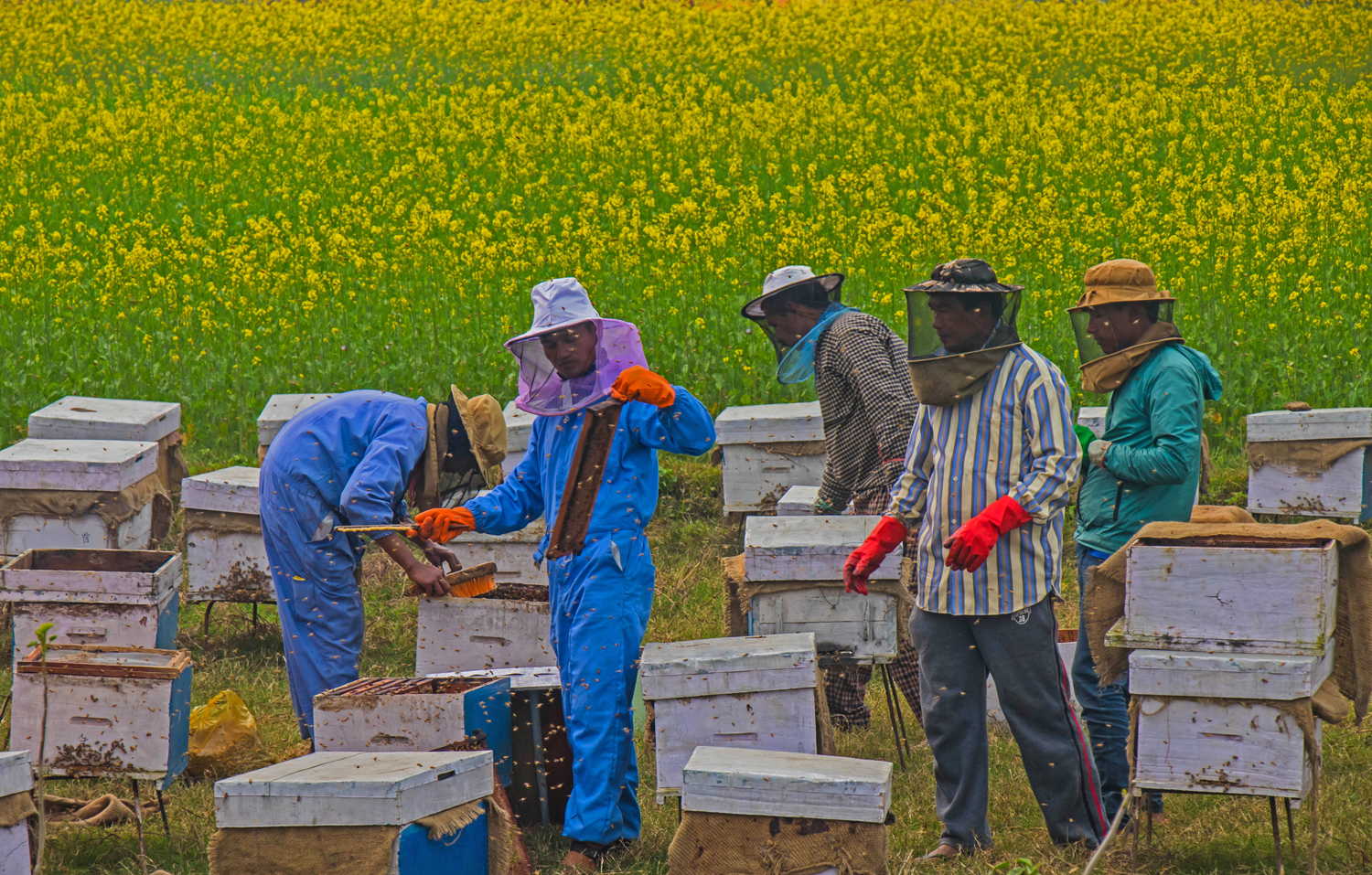 Workers extract honey from beehives placed on a mustard field in Mahita of Taulihawa, Kapilvastu district. Manoj Paudel/TKP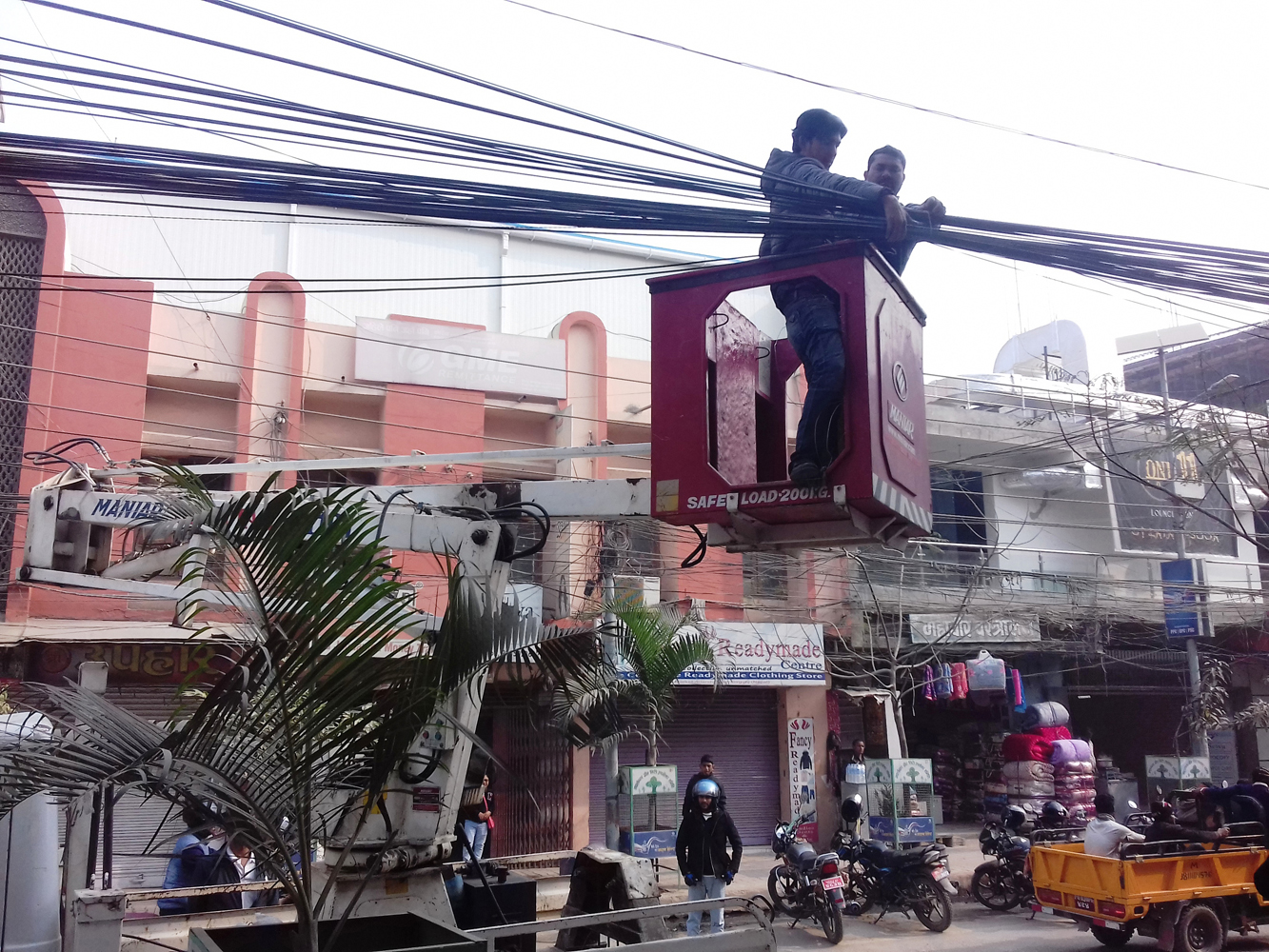 Municipal workers manage cables in Birgunj Metropolitan City on Wednesday. Shankar Acharya/TKP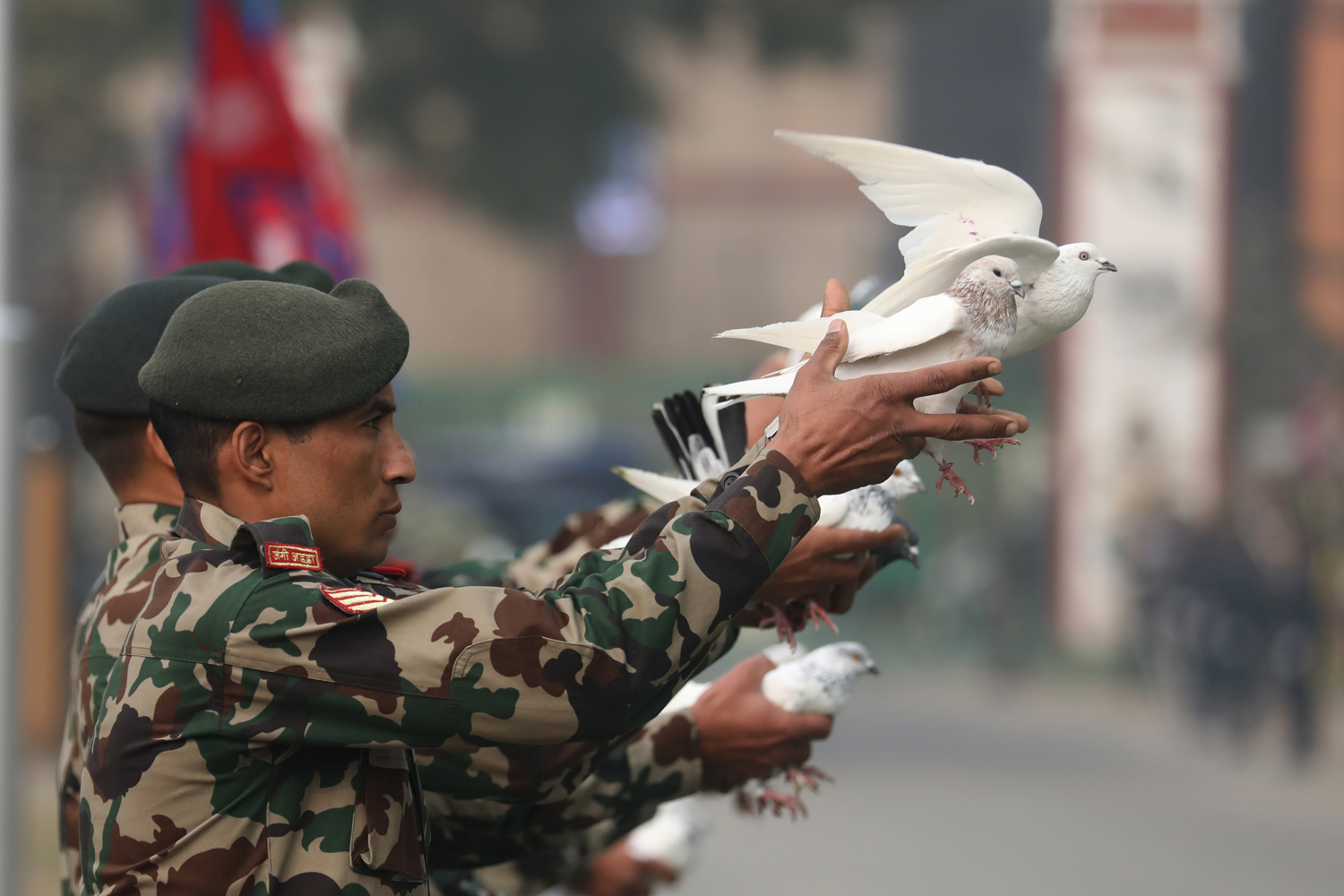 Soldiers release pigeons during the Democracy Day celebrations, at Tundhikhel in Kathmandu on Wednesday. Elite Joshi/TKP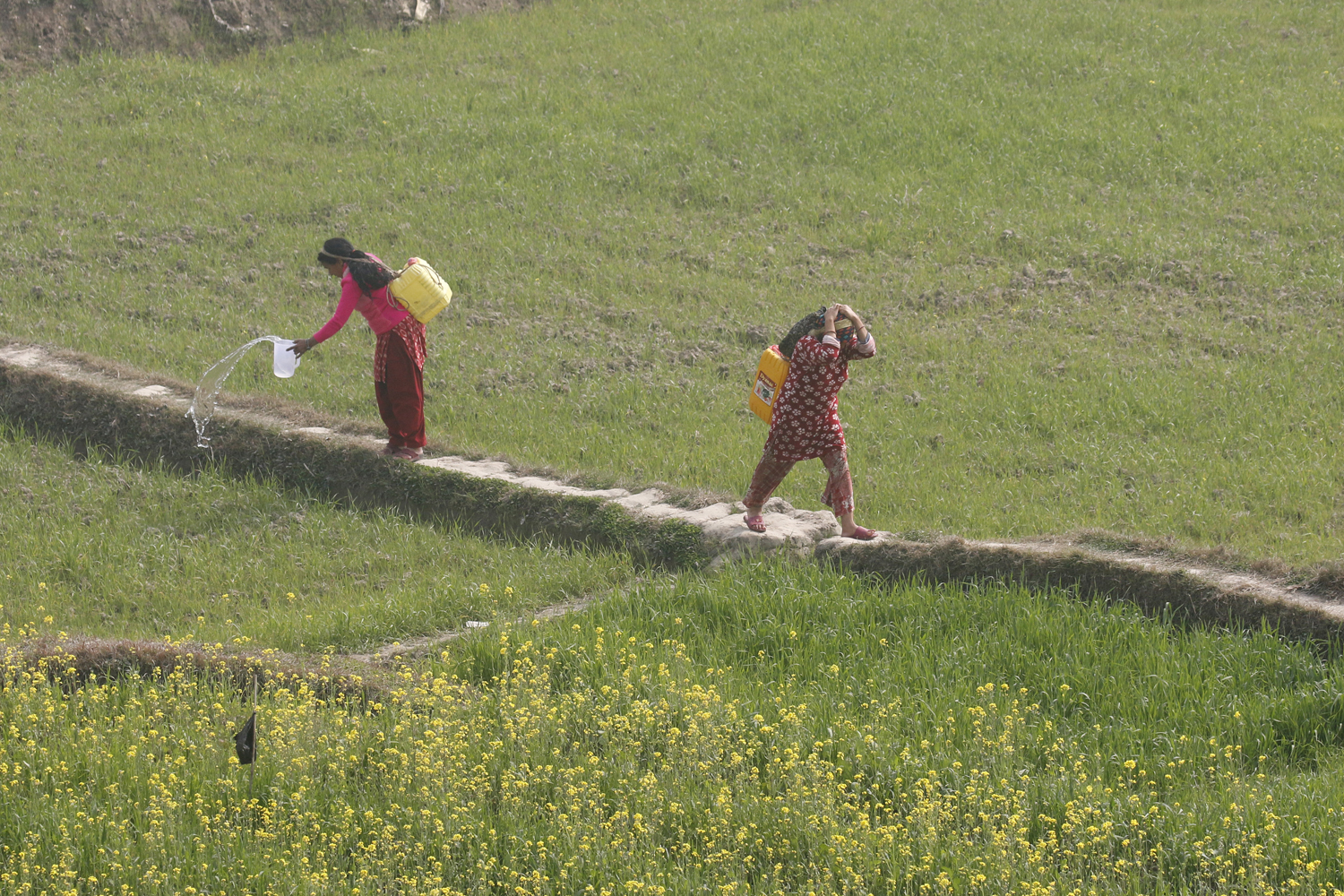 Women walk through mustard fields in Khaiepati, Bhaktapur carrying water on their backs. The Valley faces severe water crisis due to depleting groundwater levels. Elite Joshi/TKP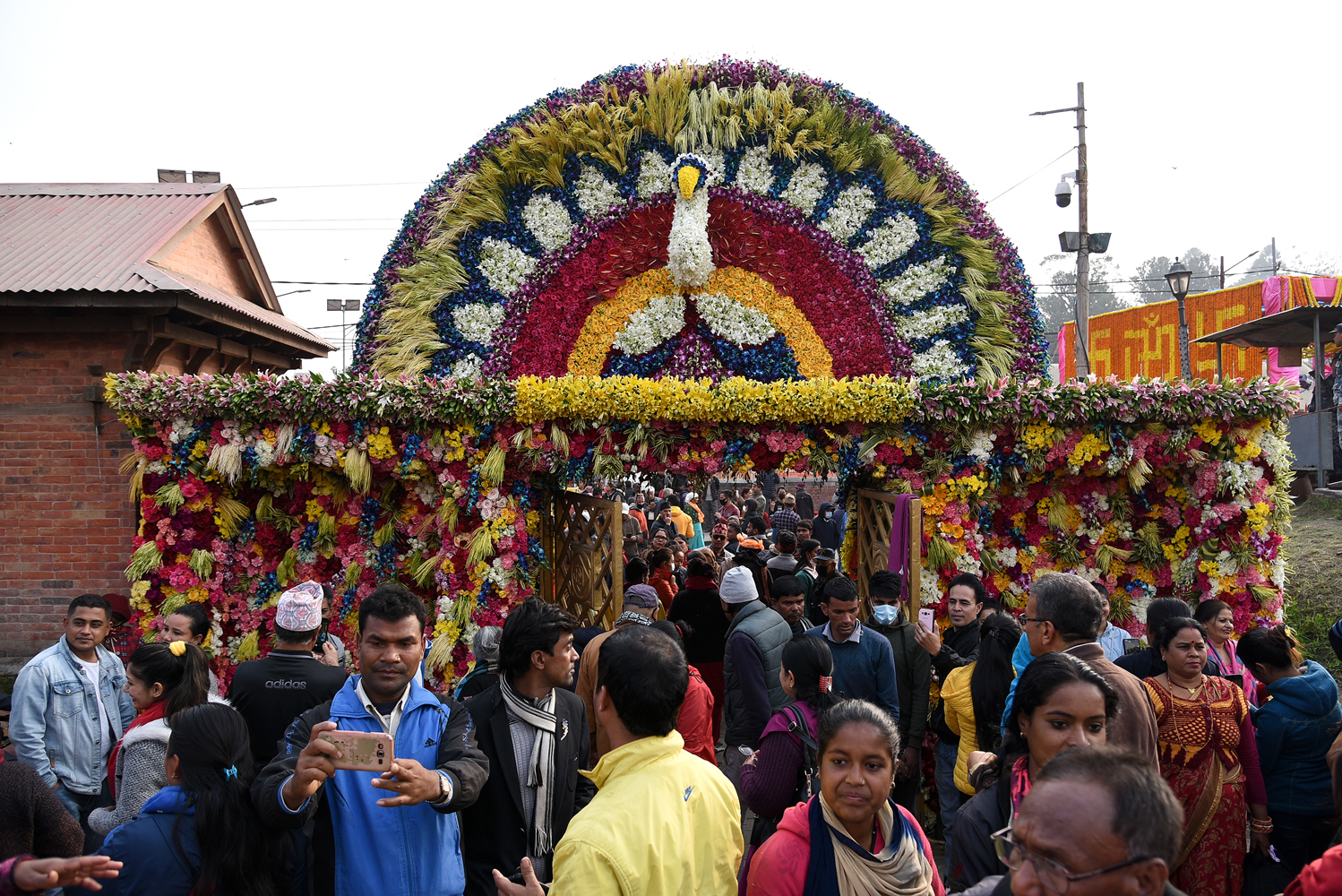 The Pashupati temple area in Kathmandu is decked up, on the eve of the Mahashivaratri festival. Angad Dhakal/TKP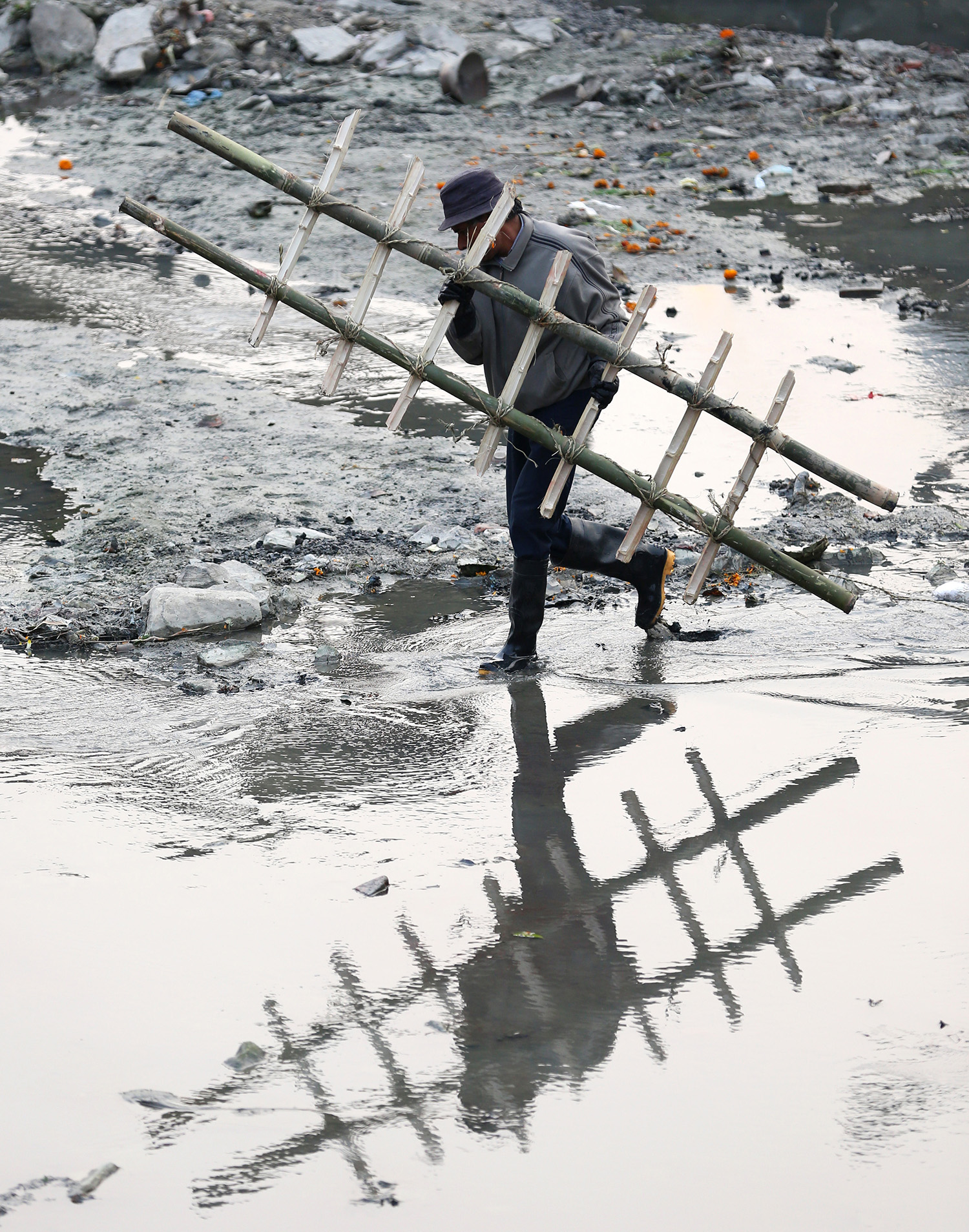 A man removes a bamboo stretcher used to carry a body from the Bagmati river in Pashupati Aryaghat, Kathmandu. Sanjog Manandhar/TKP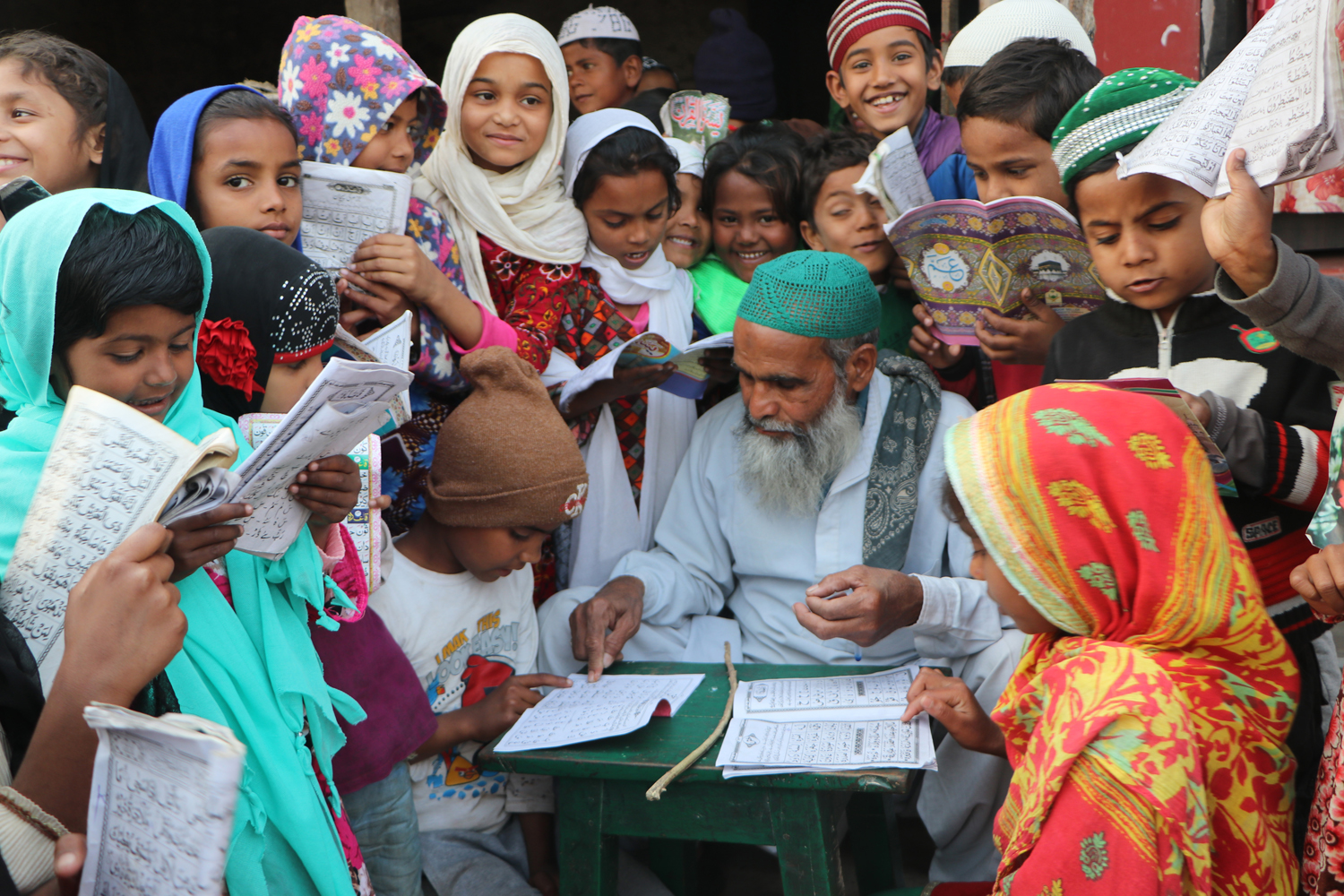 Abdul Rasik Sheikh teaches Urdu to the children from Muslim community in Nepalgunj, Banke. The city in western Tarai has a sizeable Muslim population. Madhu Shahi/TKP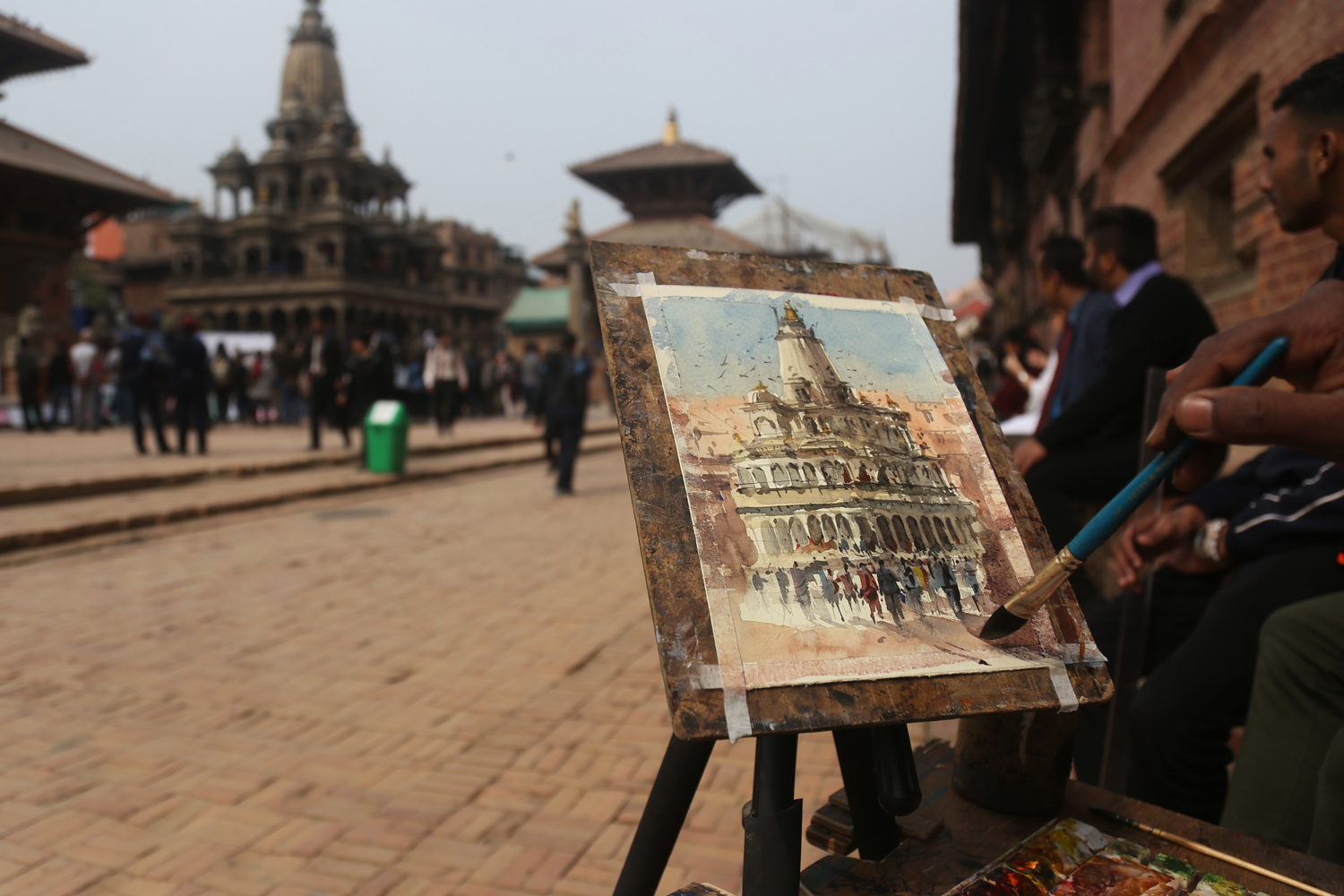 Artist Bikram Shrestha gives final touches to his painting of Krishna Mandir in Patan Durbar Square, on Thursday. Kabin Adhikari/TKP

A sadhu smokes marijuana at Pashupati on Friday. Thousands of sadhus from Nepal and India come to the temple to observe Mahashivaratri every year. (Right) Army personnel participate in a parade to mark Army Day, which falls on the same day as the Hindu festival, at Tundikhel in Kathmandu. Kabin Adhikari and Elite Joshi/TKP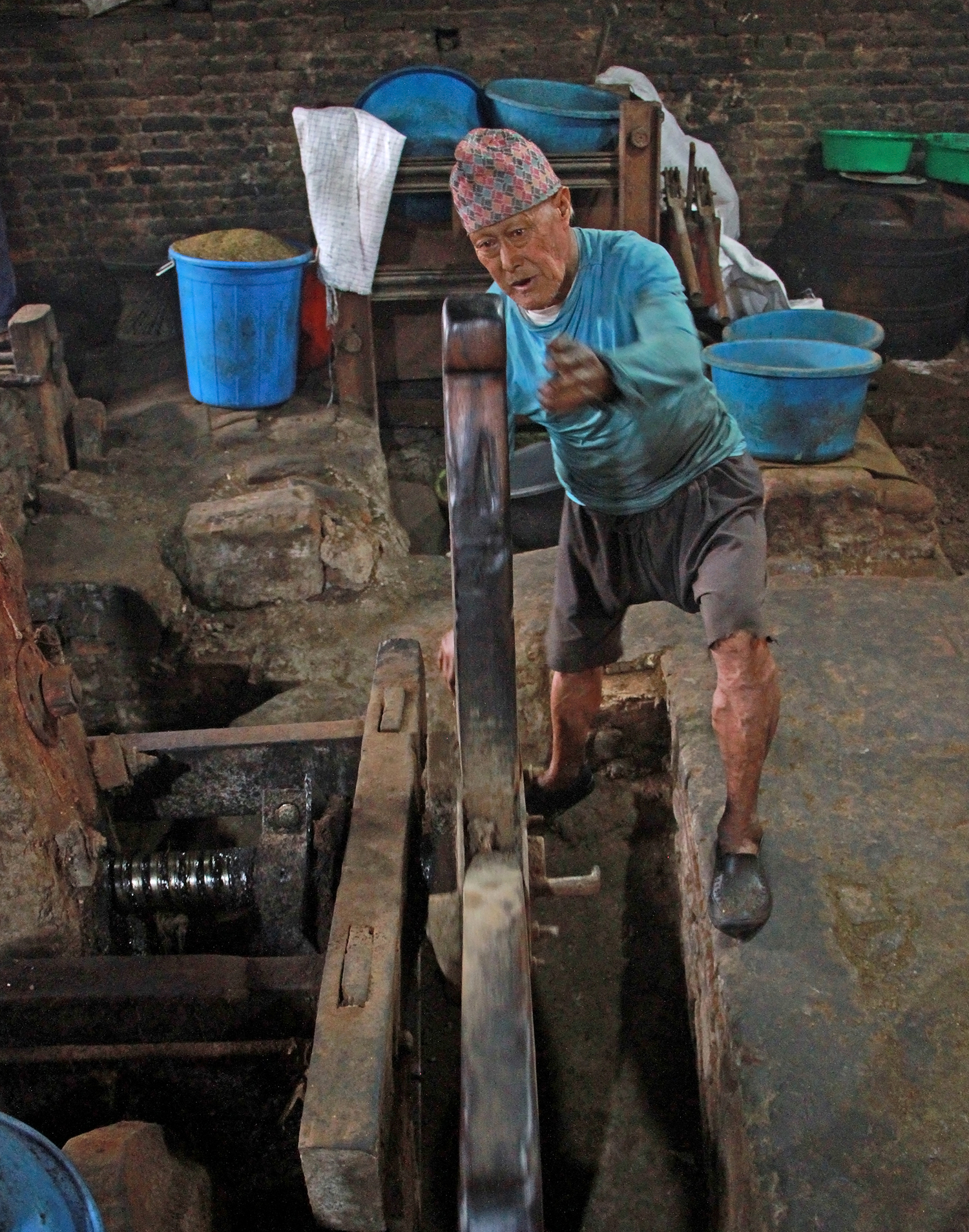 A worker crushes mustard seeds at an oil mill in Khokana, Lalitpur. Beeju Maharjan/TKP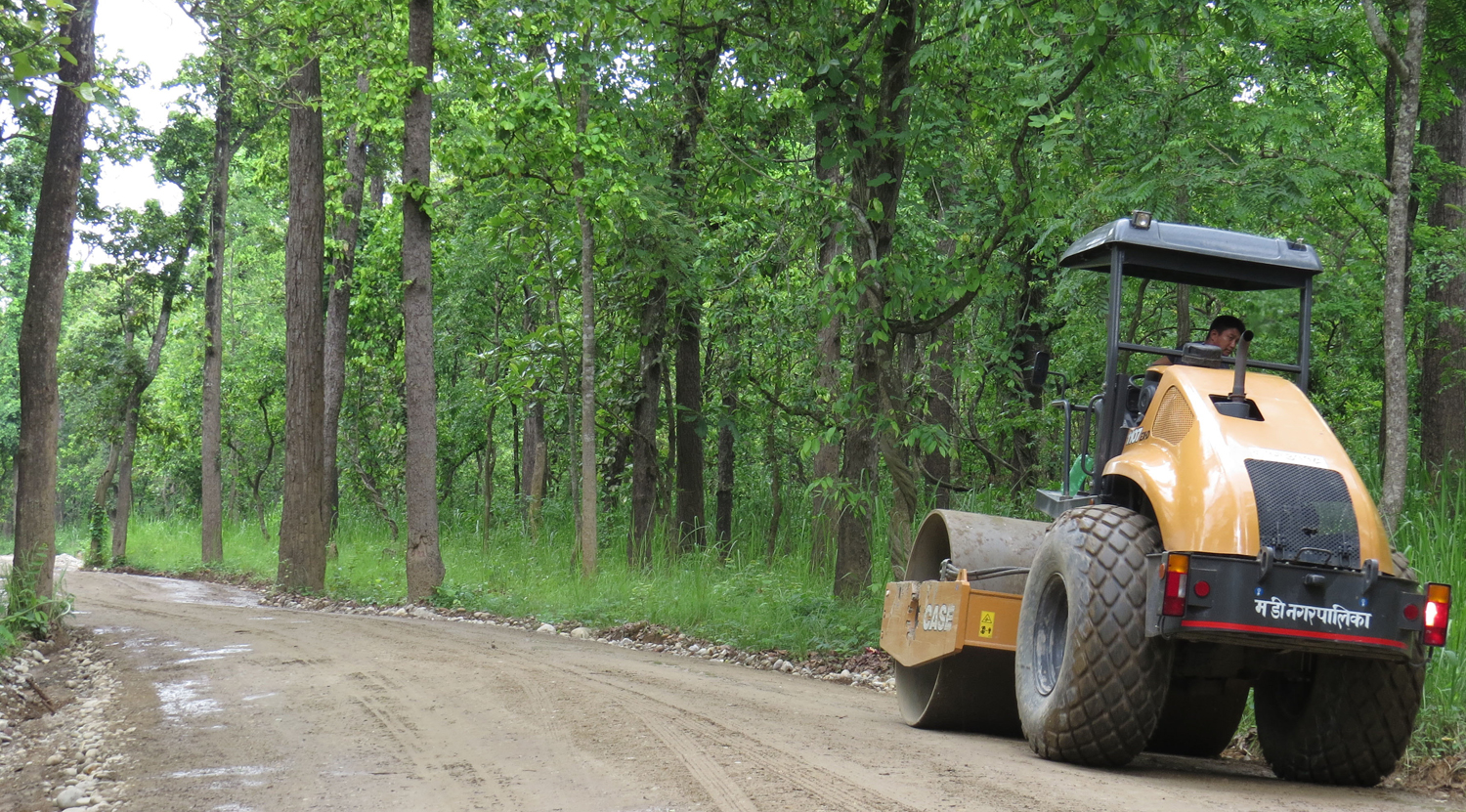 A dozer levels the road inside the Chitwan National Park in Bharatpur, Chitwan. Ramesh Kumar Paudel/TKP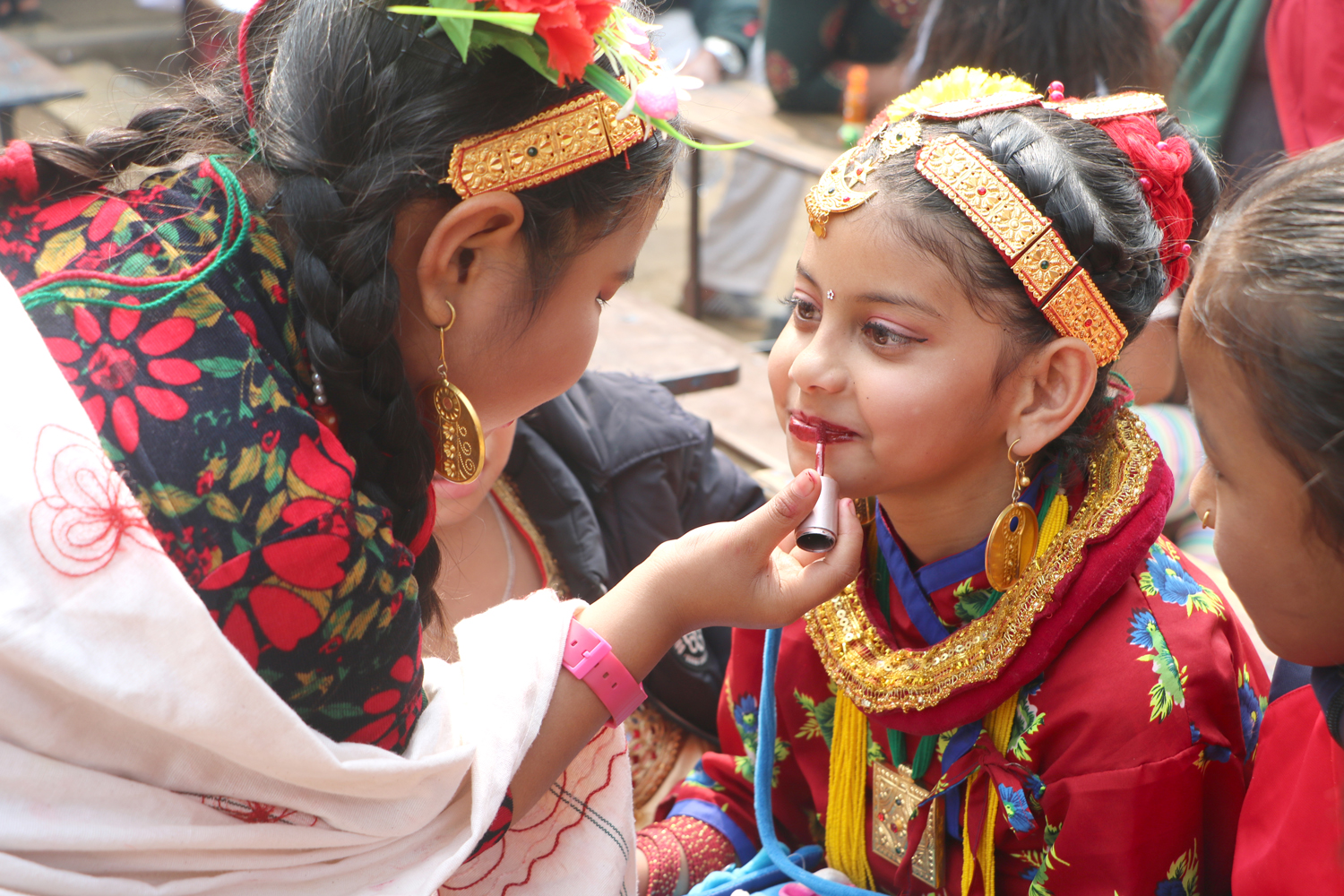 A girl puts lipstick on her friend during a school programme of Damauli Model Academy in Tanahun. Samjhana Rasailee/TKP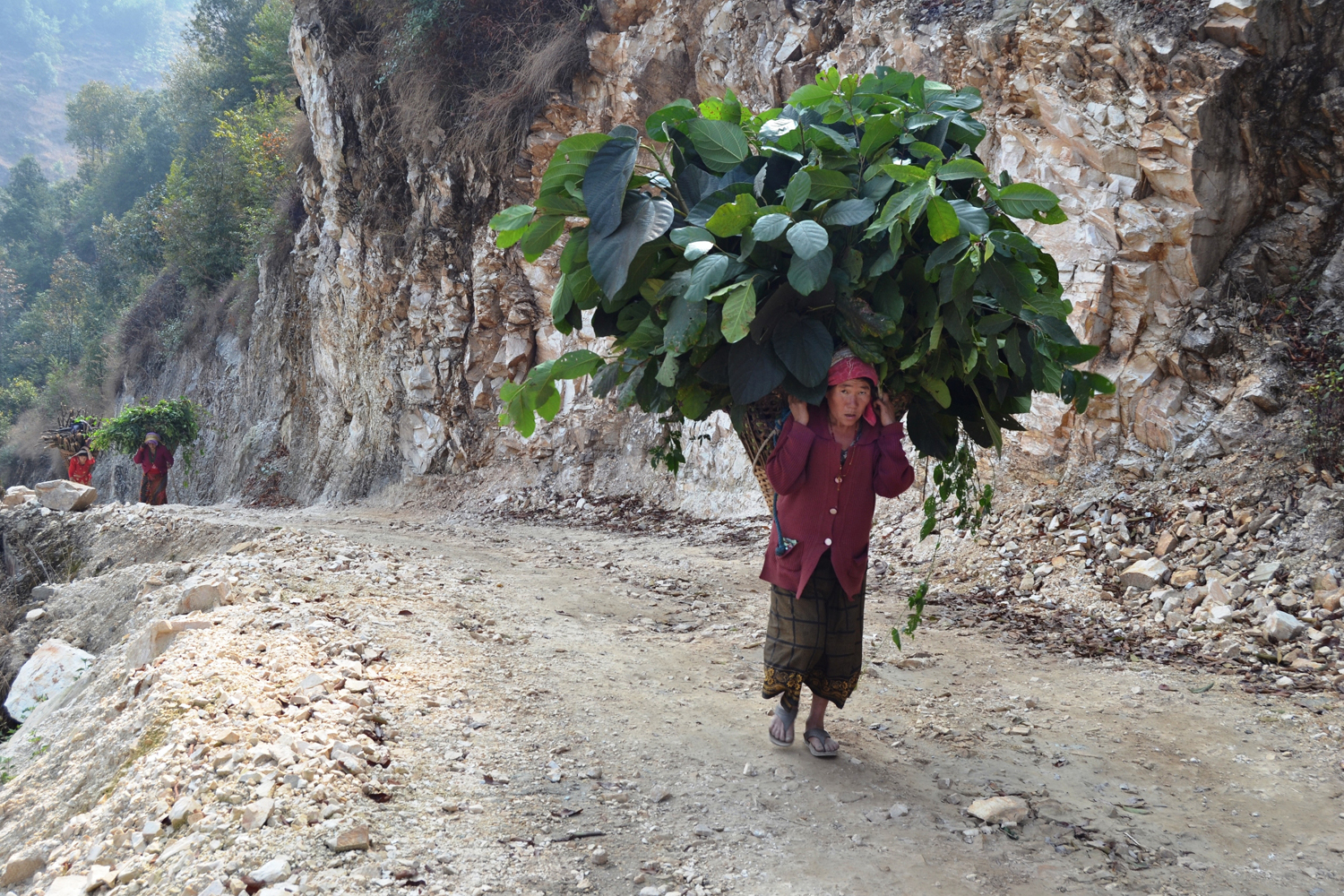 A woman returns with a load of feeding for her cattle in Molung Rural Municipality, Okhaldhunga. Kumbha Raj Rai/TKP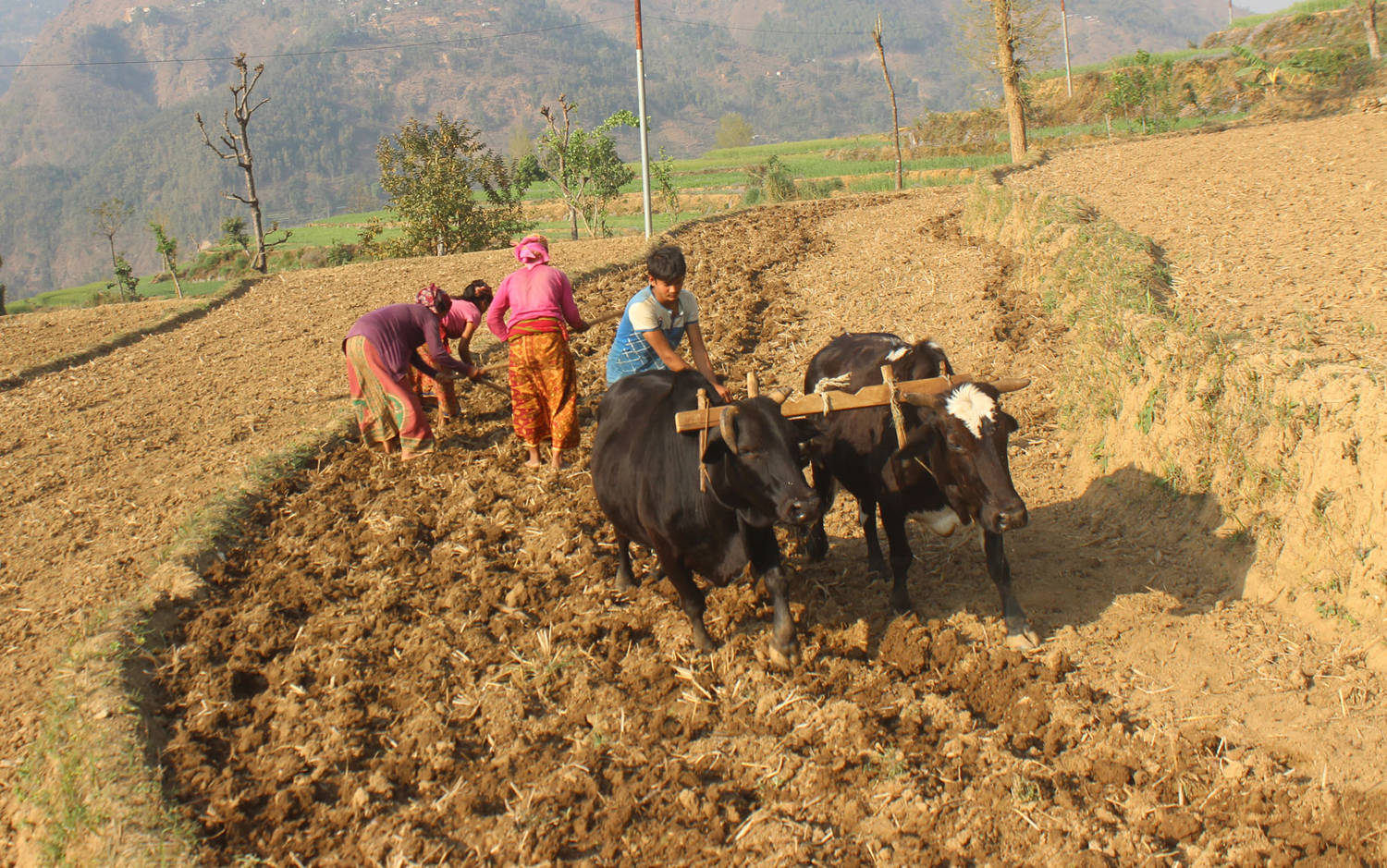 A farmer uses oxes to plough his field at Jaljala in Parbat. Agandhar Tiwari/TKP
---