The week in 34 photos
Here are some of the best photos taken by our photographers and reporters in between February 8-14.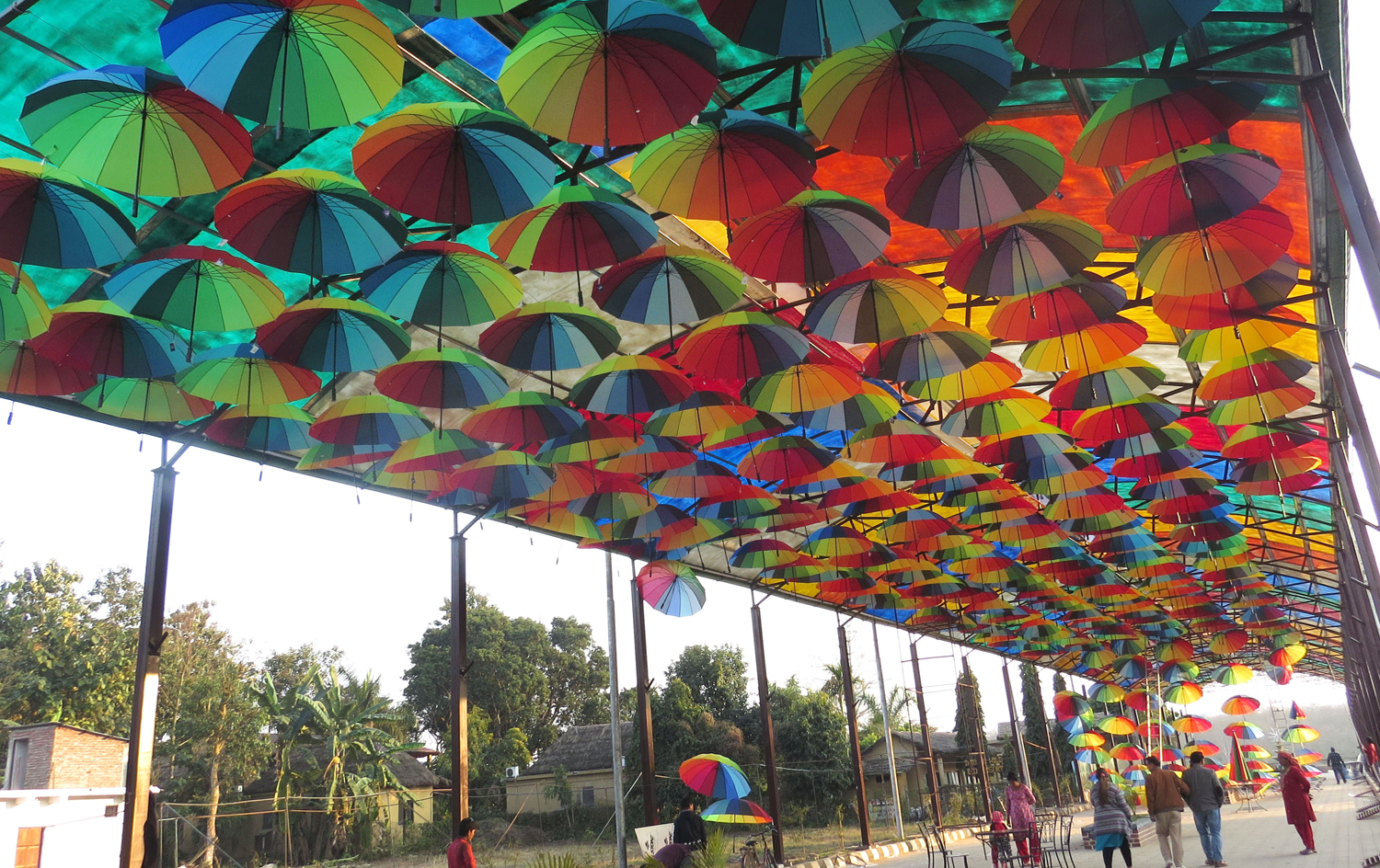 A view of the umbrella street decked up in Patihani, Chitwan, to promote the Rapti riverside as a tourist destination. Ramesh Kumar Paudel/TKP
Published at : February 15, 2020
Updated at : February 15, 2020 18:44
Some of the best photos from the past week.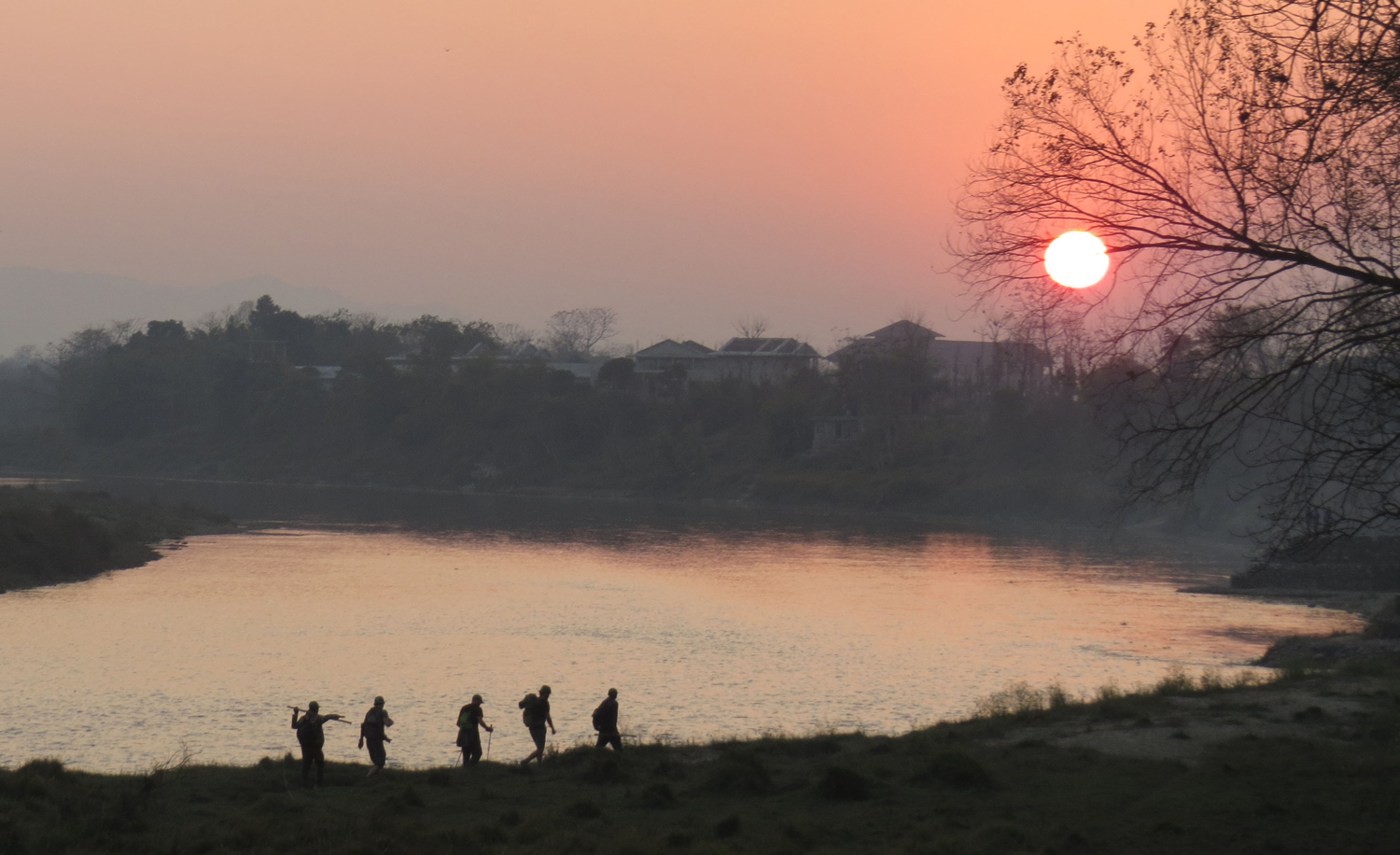 A sunset seen from umbrella street in Ghatgaon, Chitwan. Ramesh Kumar Poudel/TKP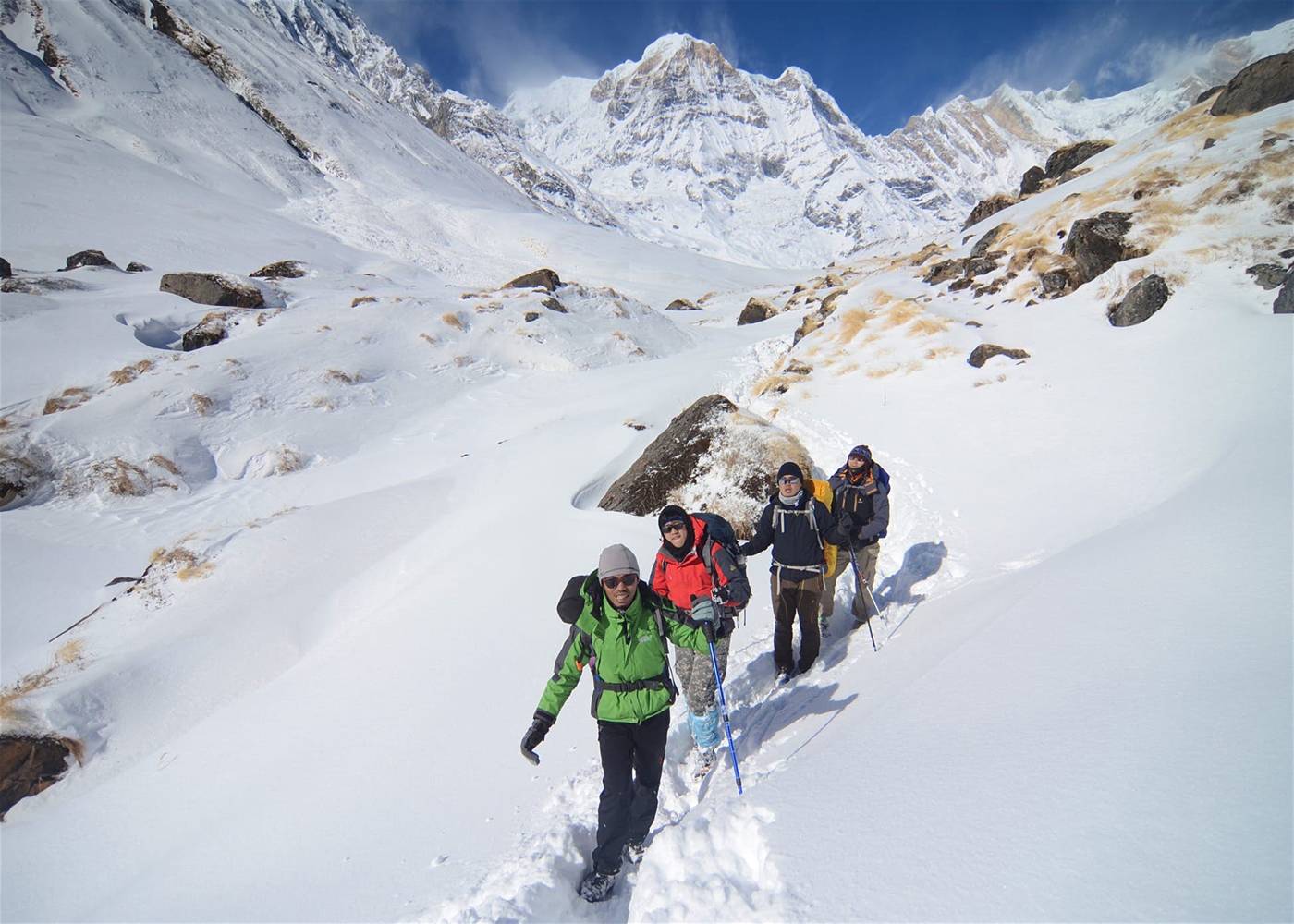 Tourists return after trekking from Annapurna Base Camp. Deepak Pariyar/TKP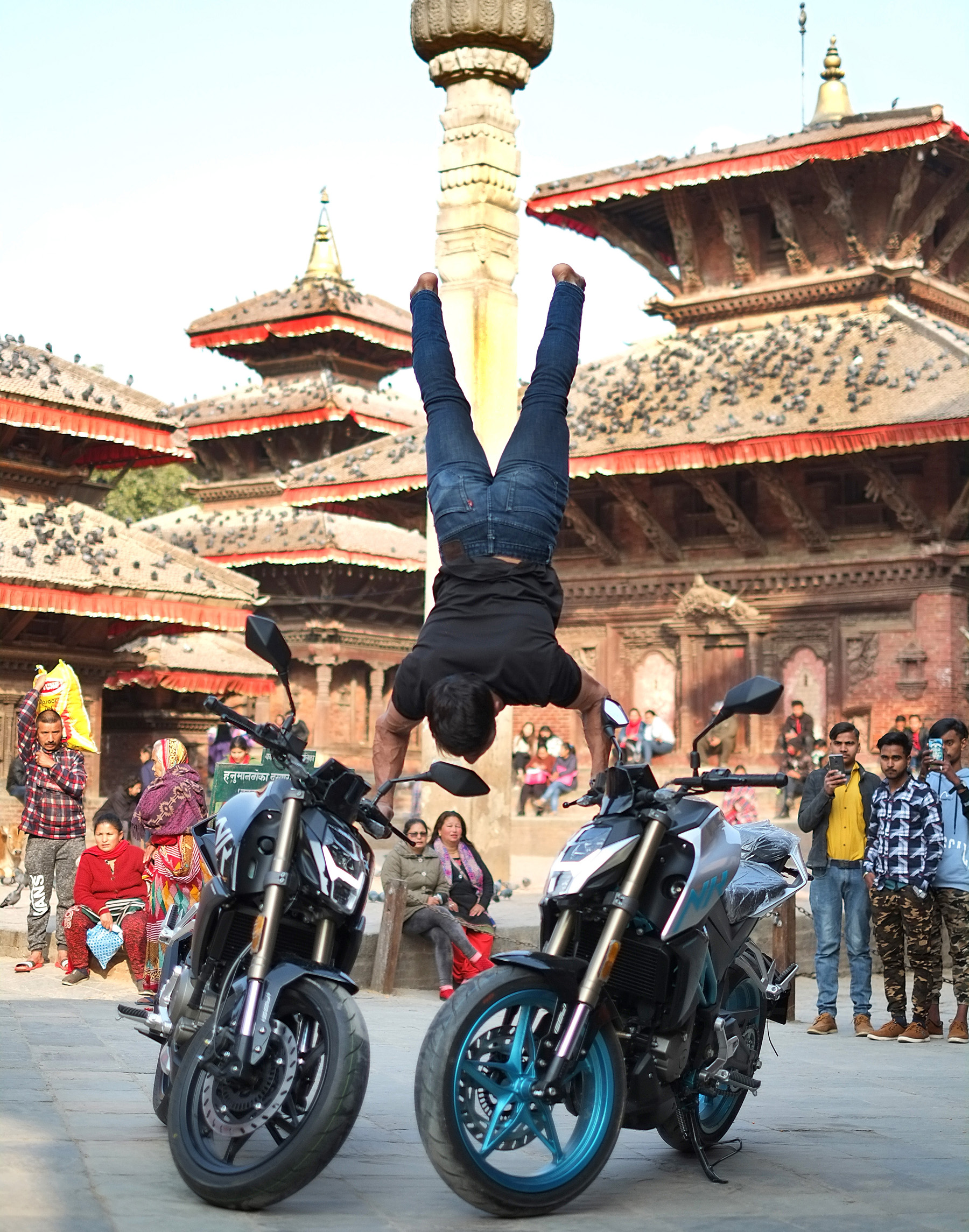 A man performs a handstand on motorcycle handles during a photoshoot at Hanumandhoka Durbar Square in Kathmandu. Sanjog Manandhar/TKP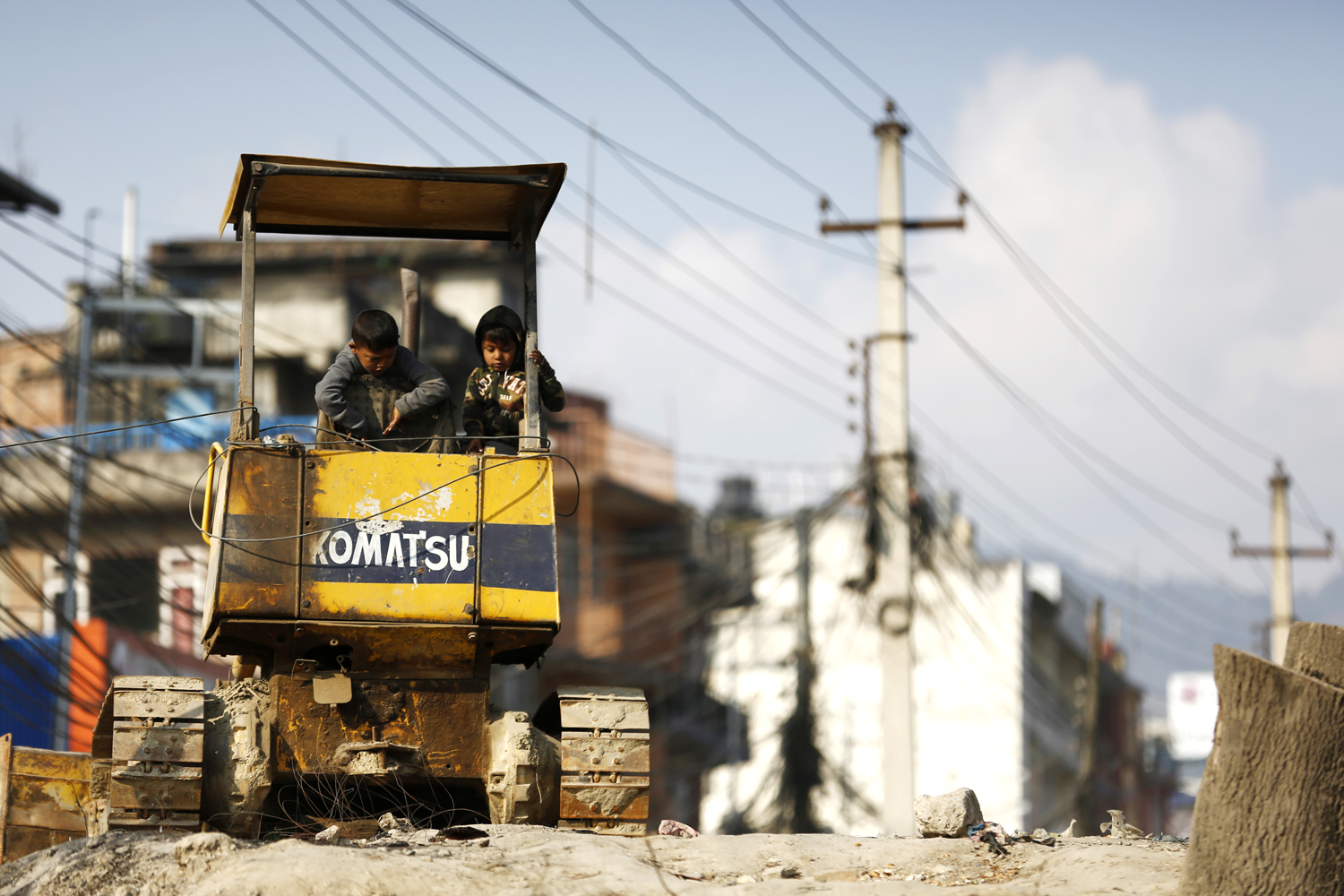 Children play with an abandoned excavator in Kathmandu. Sanjog Manandhar/TKP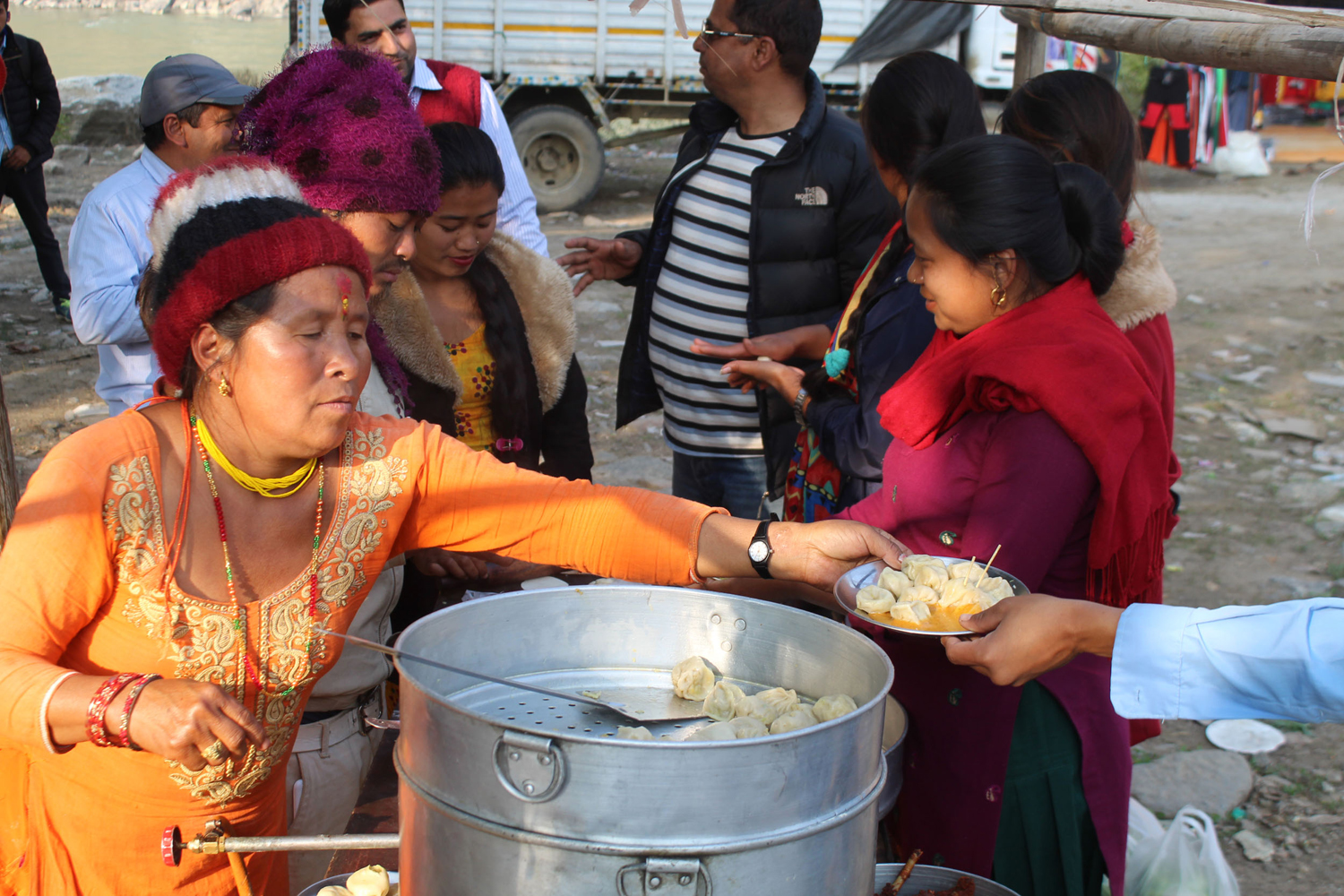 A vendor sells momos at Fikkal Rural Municipalty in Sindhuli. Raj Kumar Karki/TKP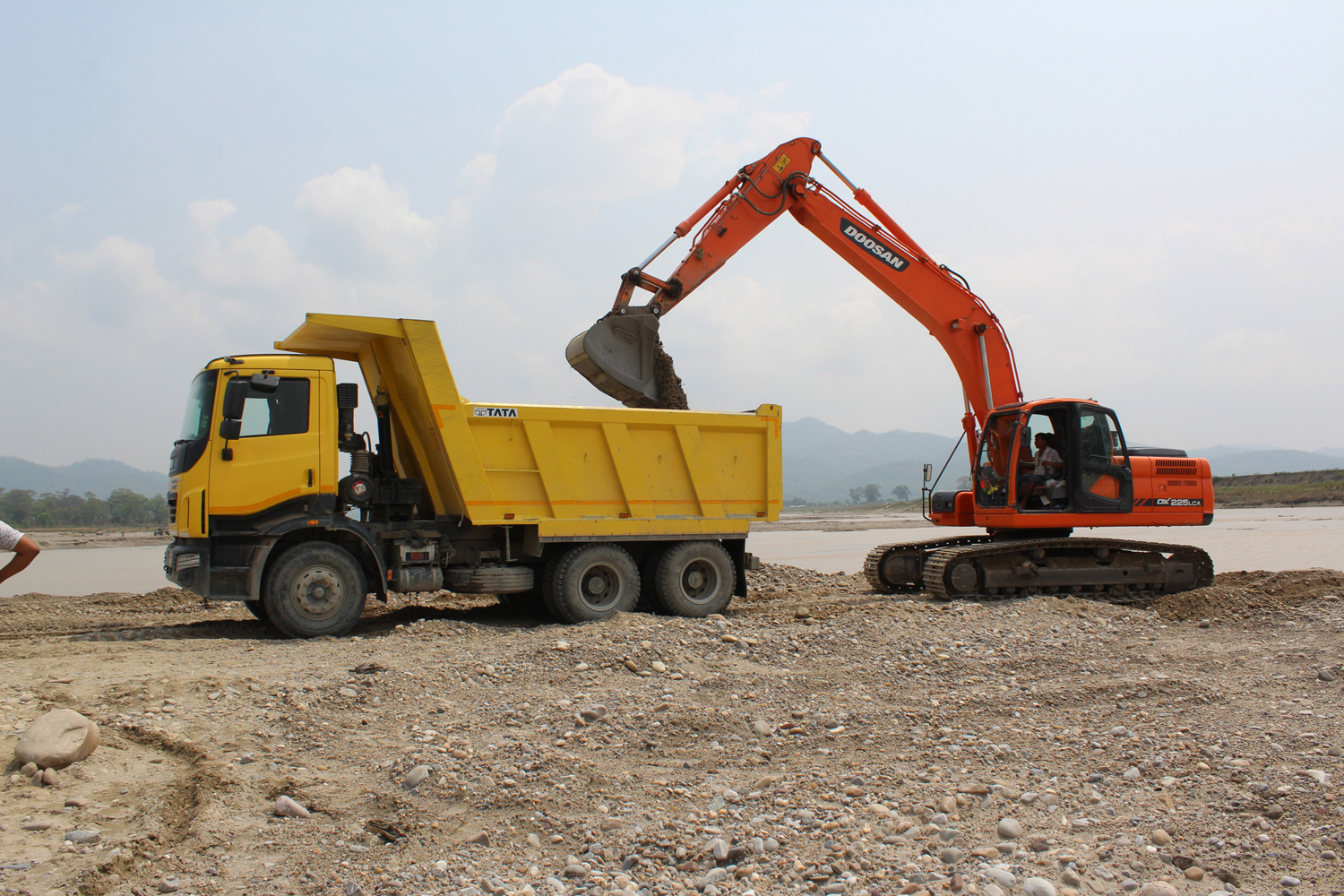 An excavator loads riverside materials on to a tipper in Chandrapur, Rautahat. Shiva Puri/TKP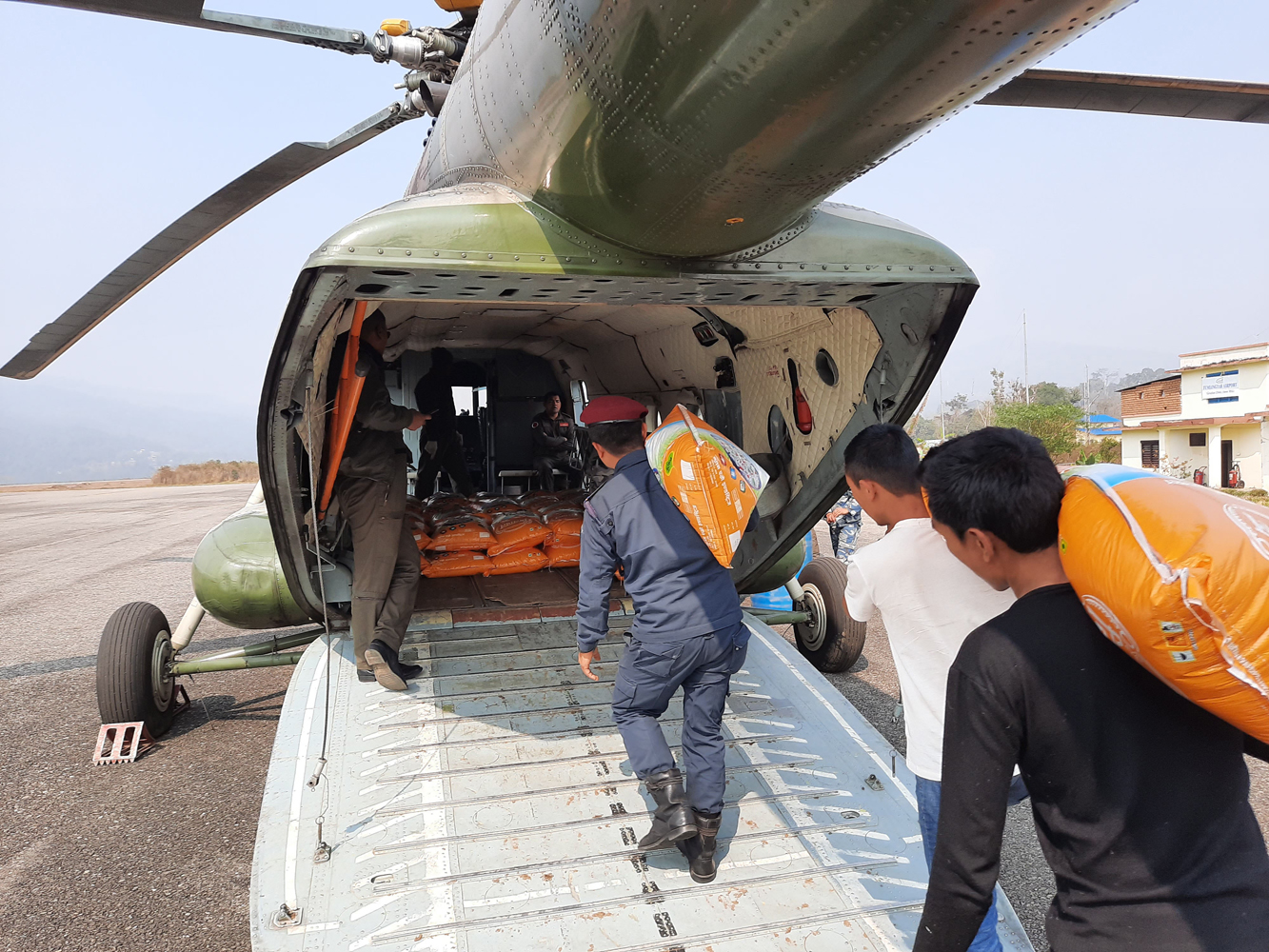 Officials load essentials such as rice, oil and salt onto a Nepal Army chopper in Khandbari, Sankhuwasabha on Saturday. The helicopter ferried the cargo to Bhotkhola. Dipendra Shakya/TKP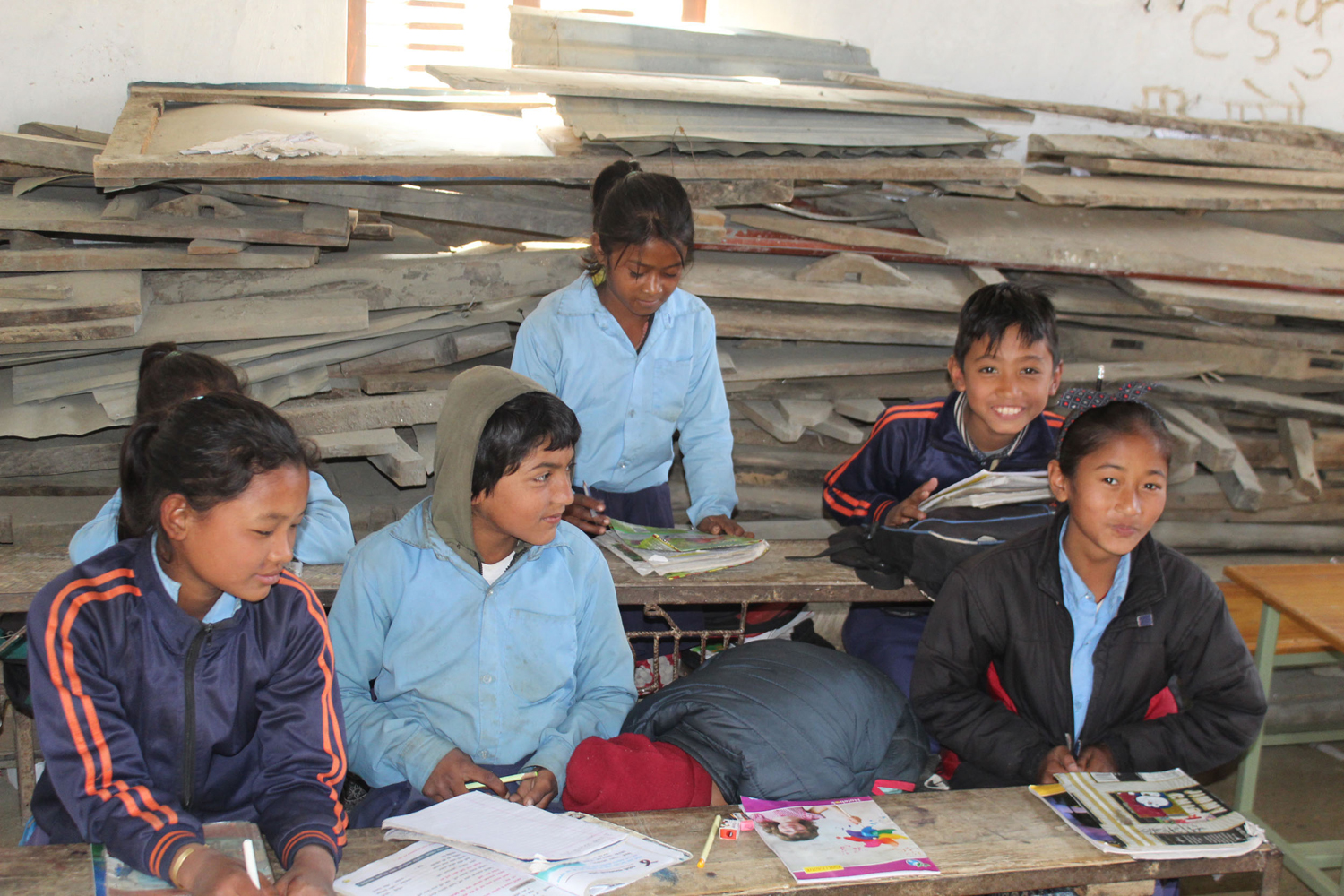 Students at Sunkoshi Primary School in Chyakutar in Sindhuli study at a wood godown due to lack of school building. Raj Kumar Karki/TKP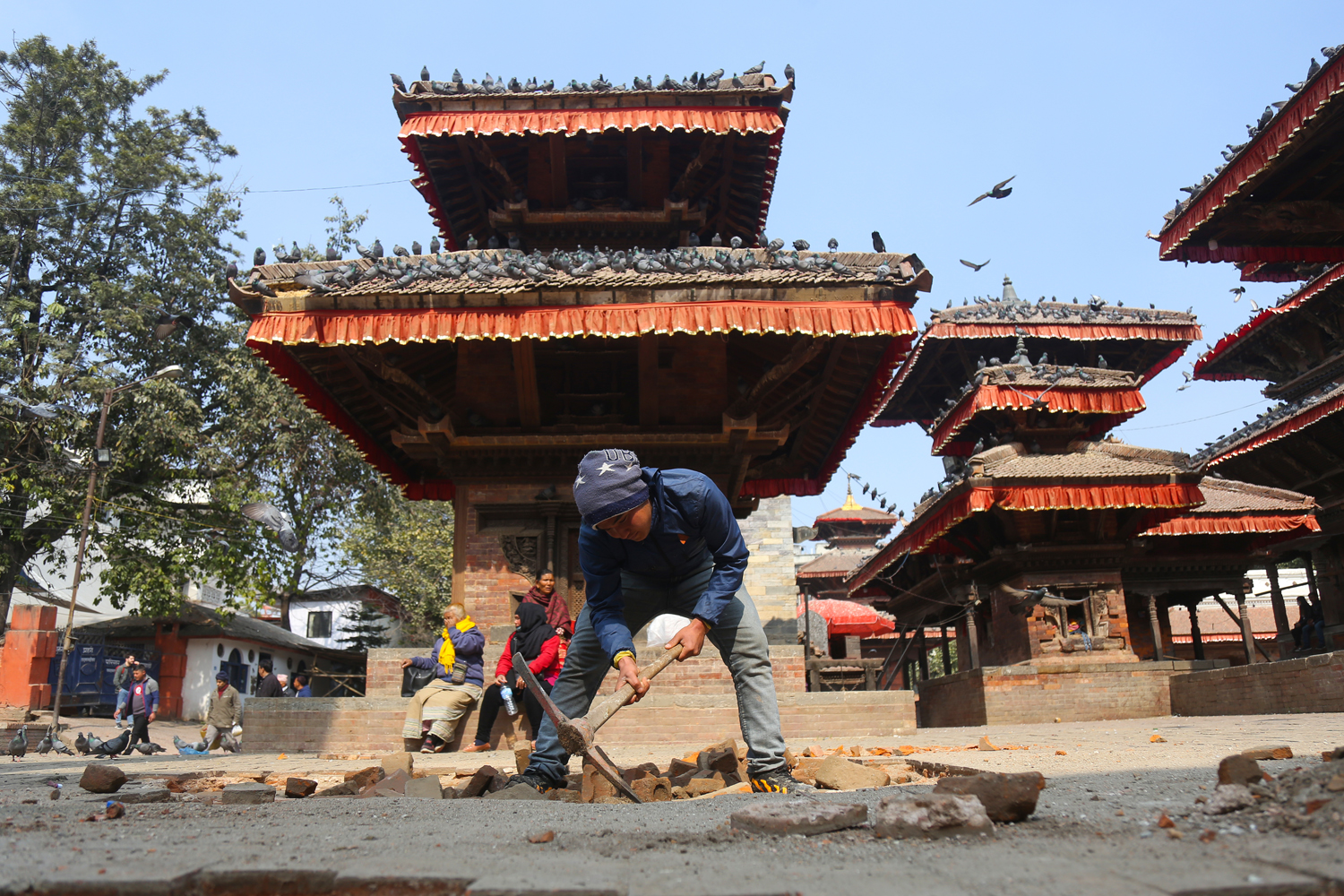 A worker digs out bricks for replacement in Basantapur, Kathmandu. Kabin Adhikari/TKP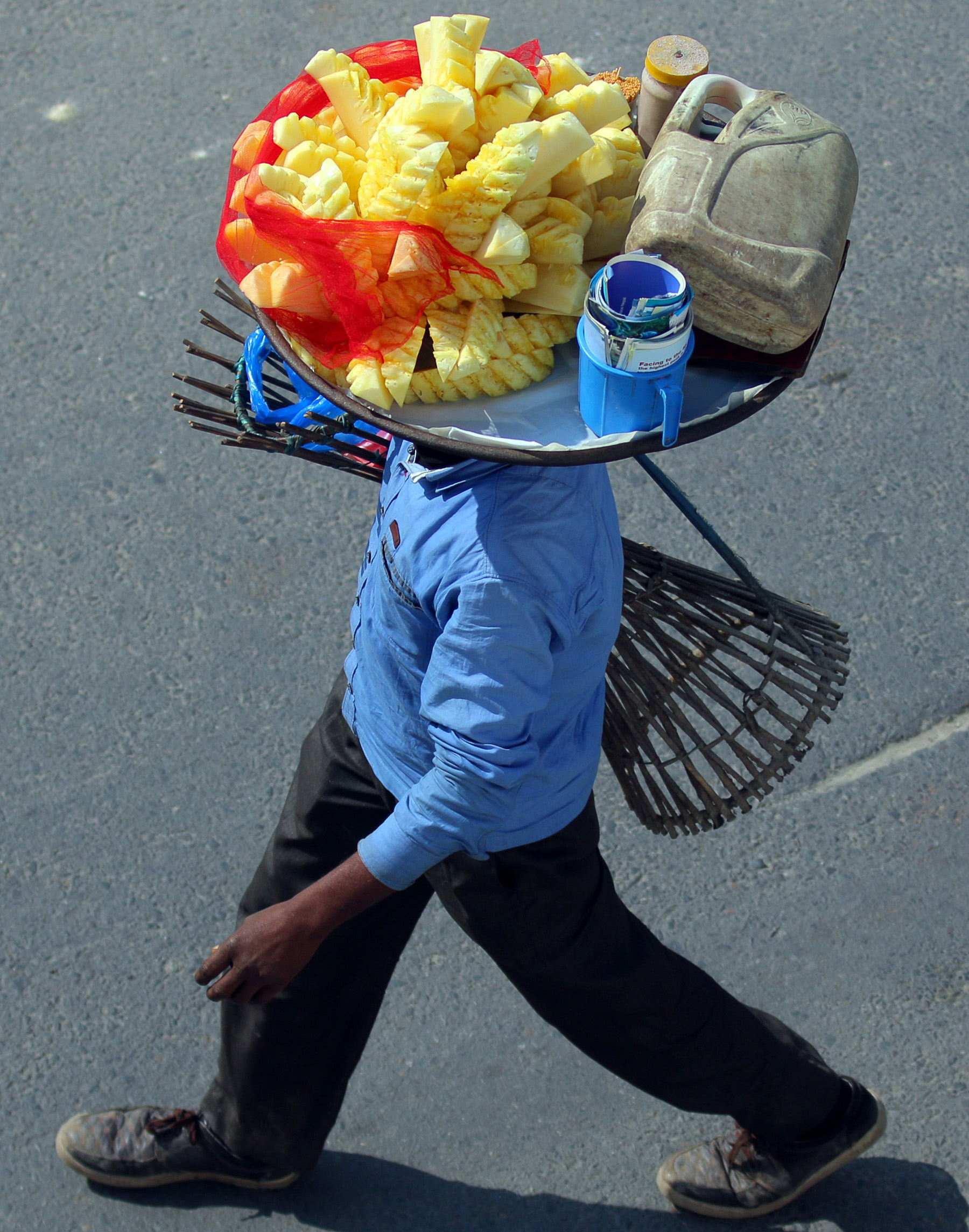 A fruit vendor crosses the street at Ratnapark in Kathmandu. Elite Joshi/TKP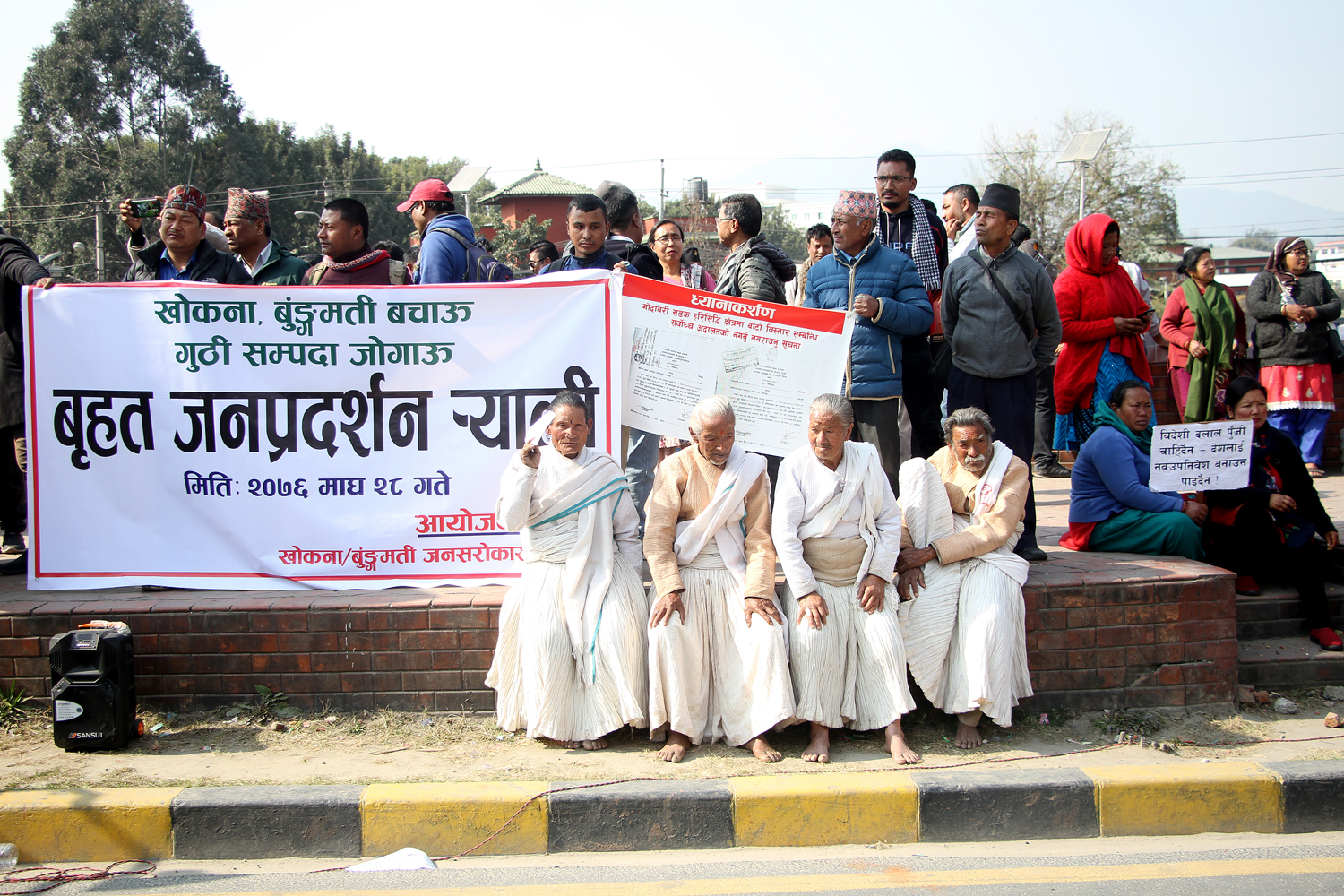 Residents of Khokana and Bungamati villages from Lalitpur stage a demonstration in Maitighar, Kathmandu, on Tuesday against the government's infrastructure projects, including Kathmandu-Tarai expressway and Outer Ring Road Project. Beeju Maharjan/TKP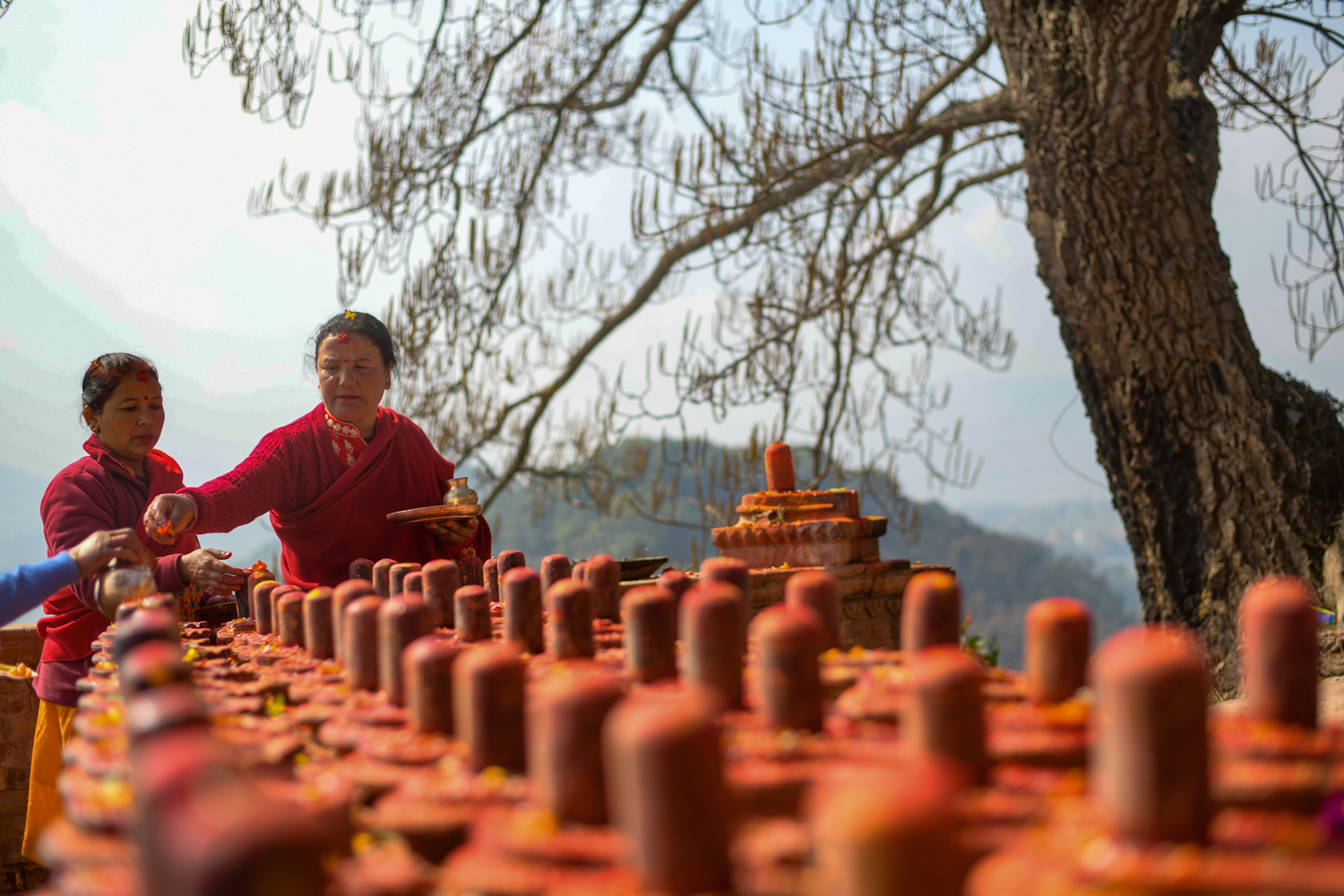 Devotees worship at Santaneshwor Mahadev in Dhapakhel, Lalitpur. Hindus visit a Mahadev temple particularly during the monthlong Swosthani fasting. Deepak KC/TKP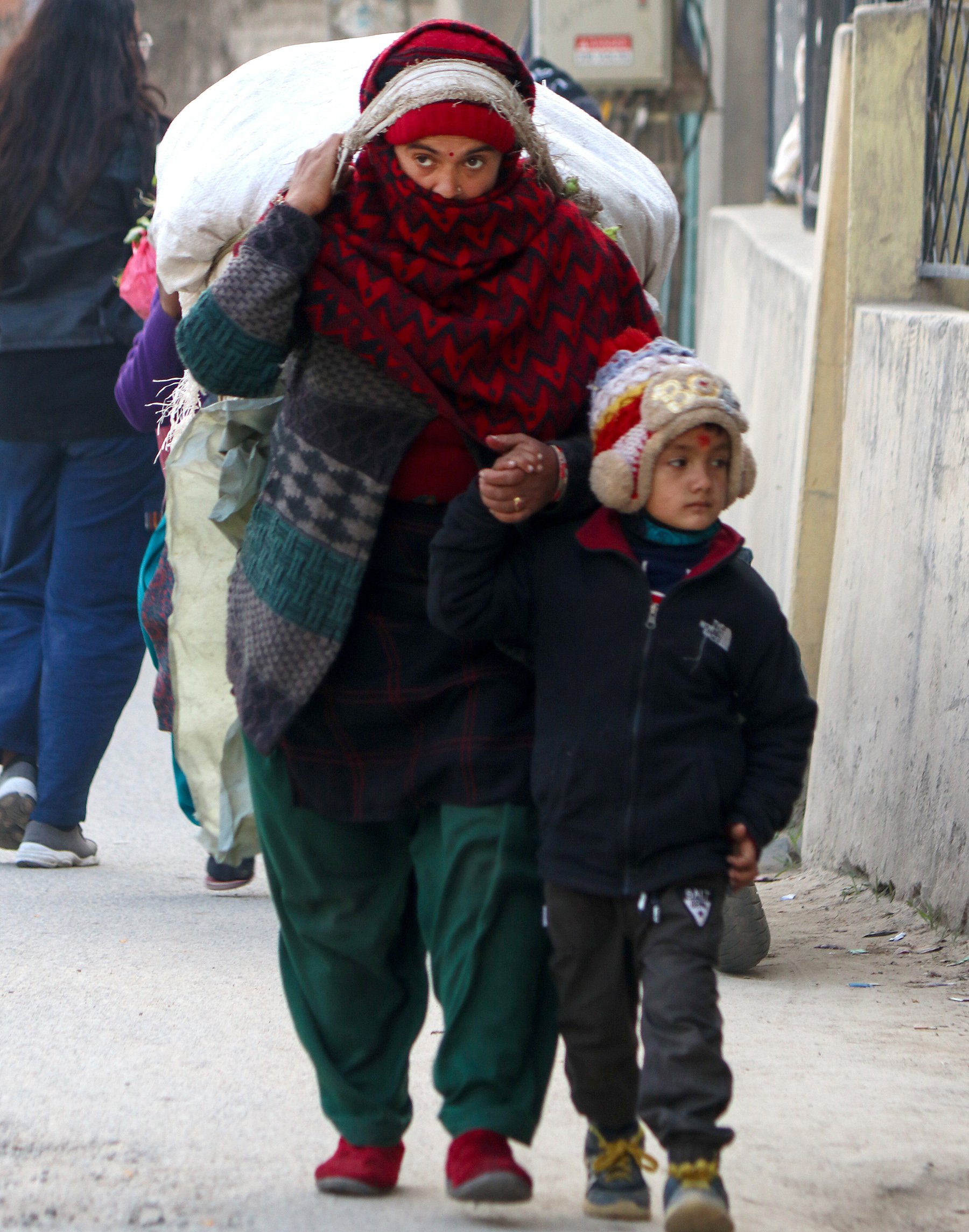 A woman carries a load as she leads a child in Jadibuti, Kathmandu. Pratham Bista/TKP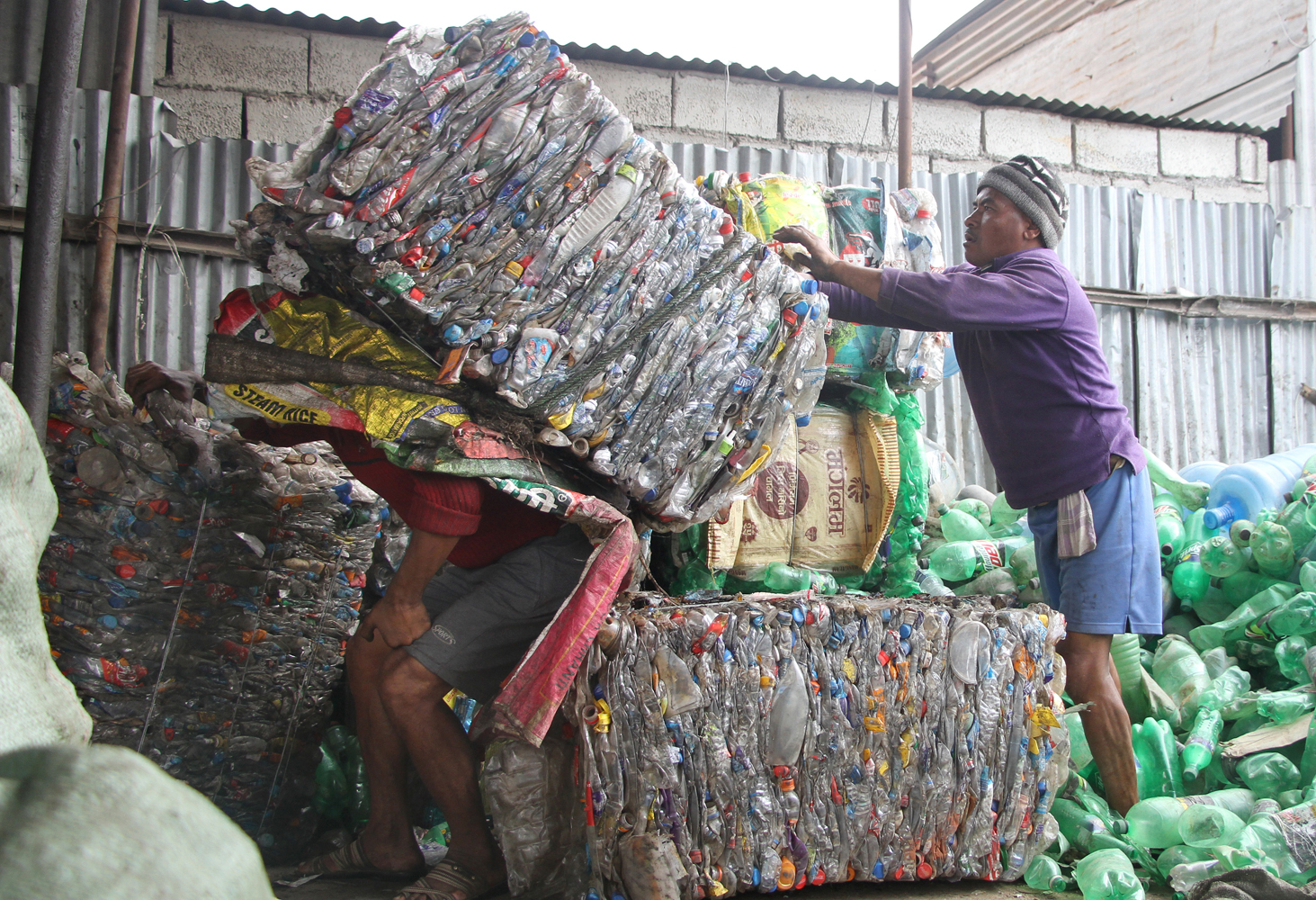 A worker arranges loads of pressed plastic bottles and cans in Chyasal, Lalitpur. Beeju Maharjan/TKP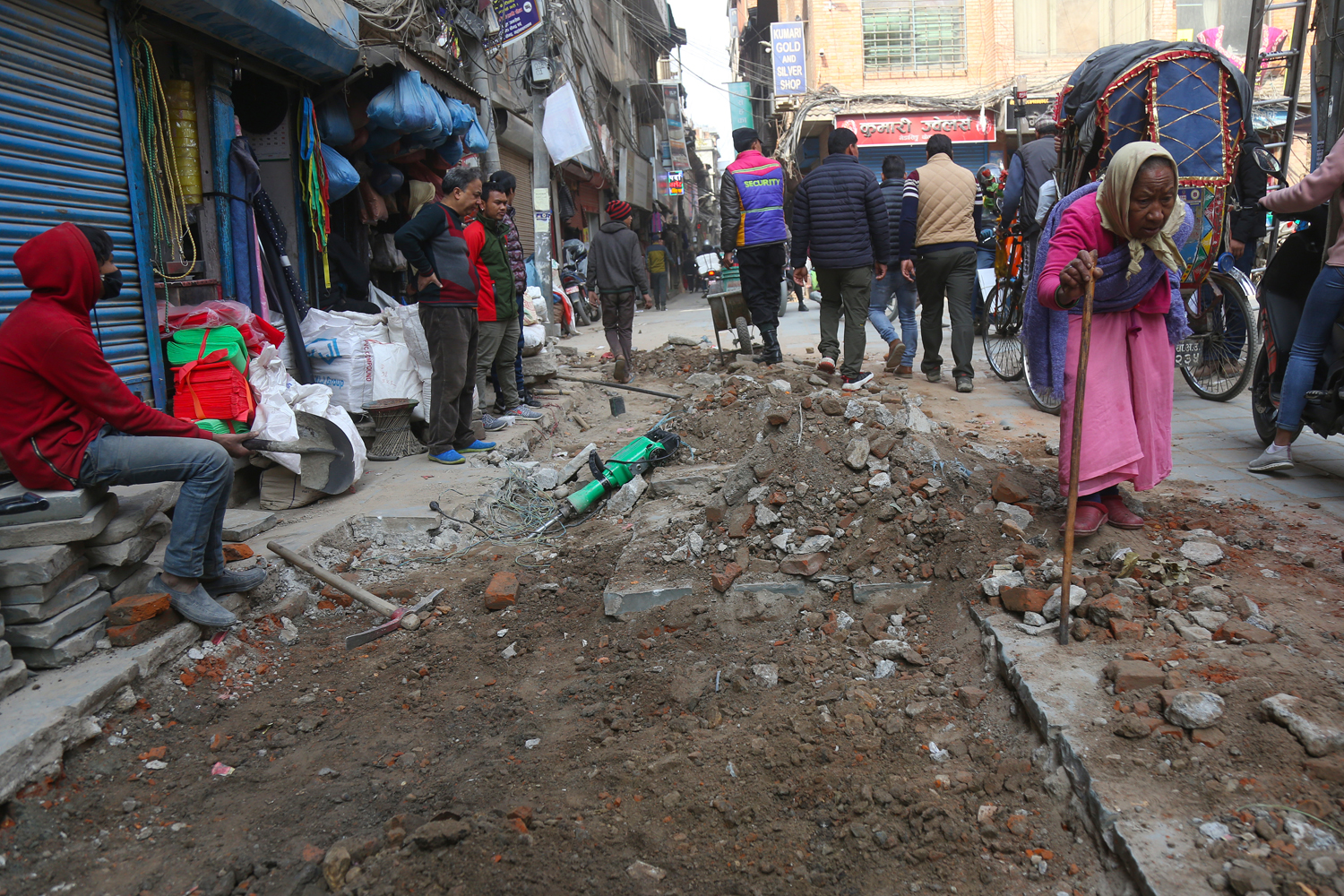 An elderly woman walks through a road section dug up for construction works in Kathmandu. Kabin Adhikari/TKP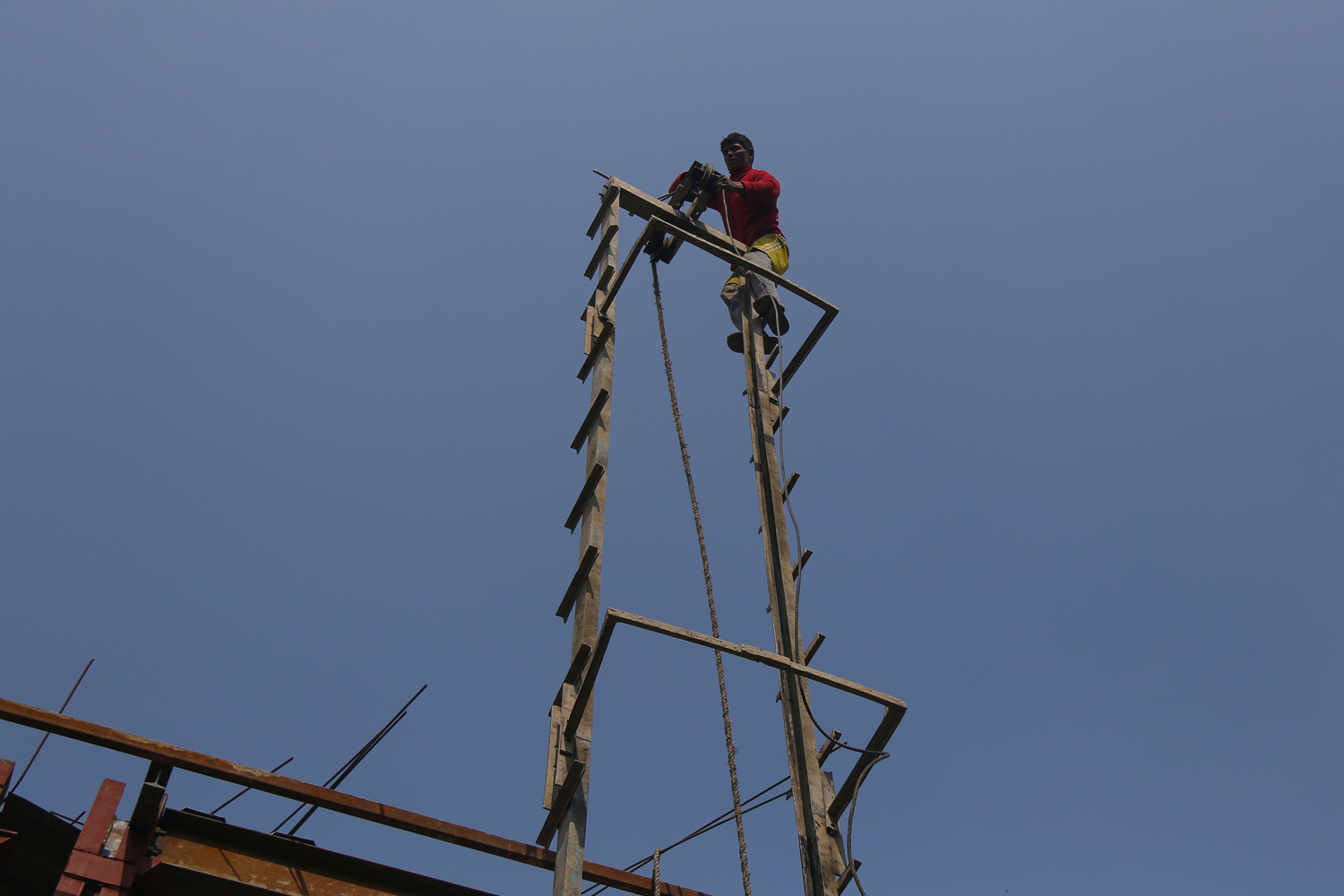 A worker sets up a pulley to elevate cement mixture for the construction of a house in Gongabu, Kathmandu. Kabin Adhikari/TKP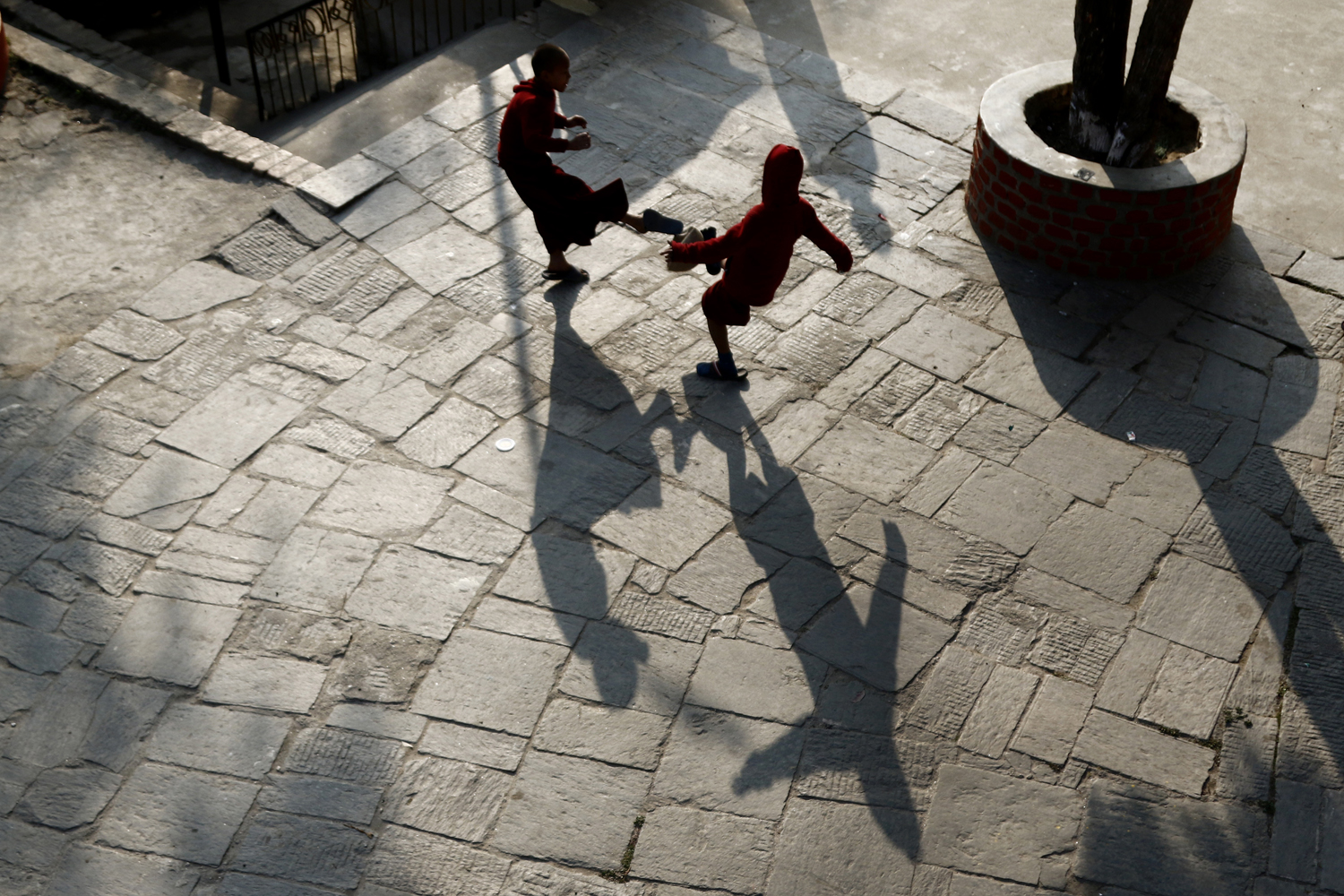 Young monks play at a Buddhist monastery in Swayambhu, Kathmandu. Keshav Thapa/TKP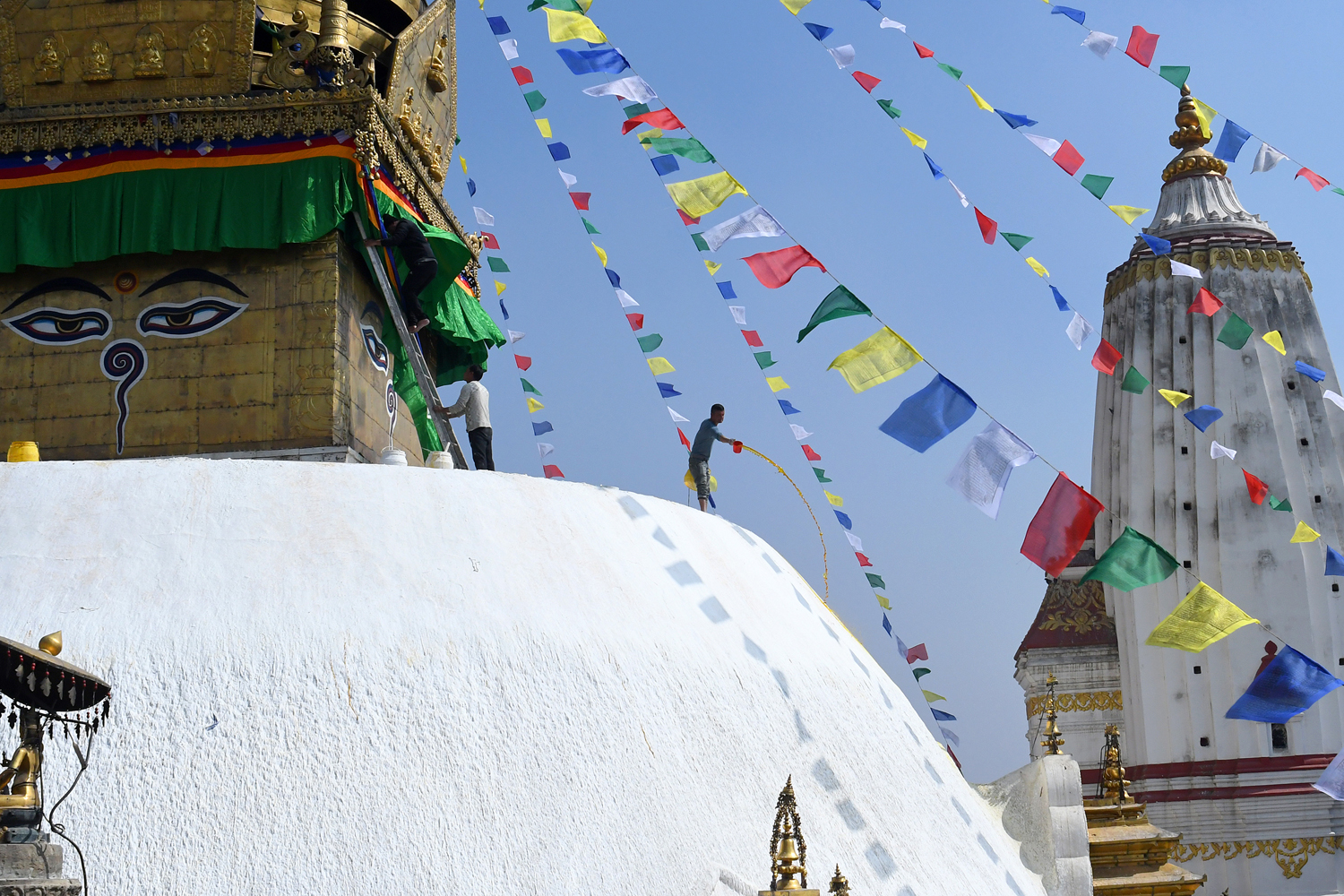 A devotee splashes yellow colour over the dome of Swayambhunath Stupa in Kathmandu on Monday. The dome is coloured on auspicious days based on the Buddhist calendar. Anish Regmi/TKP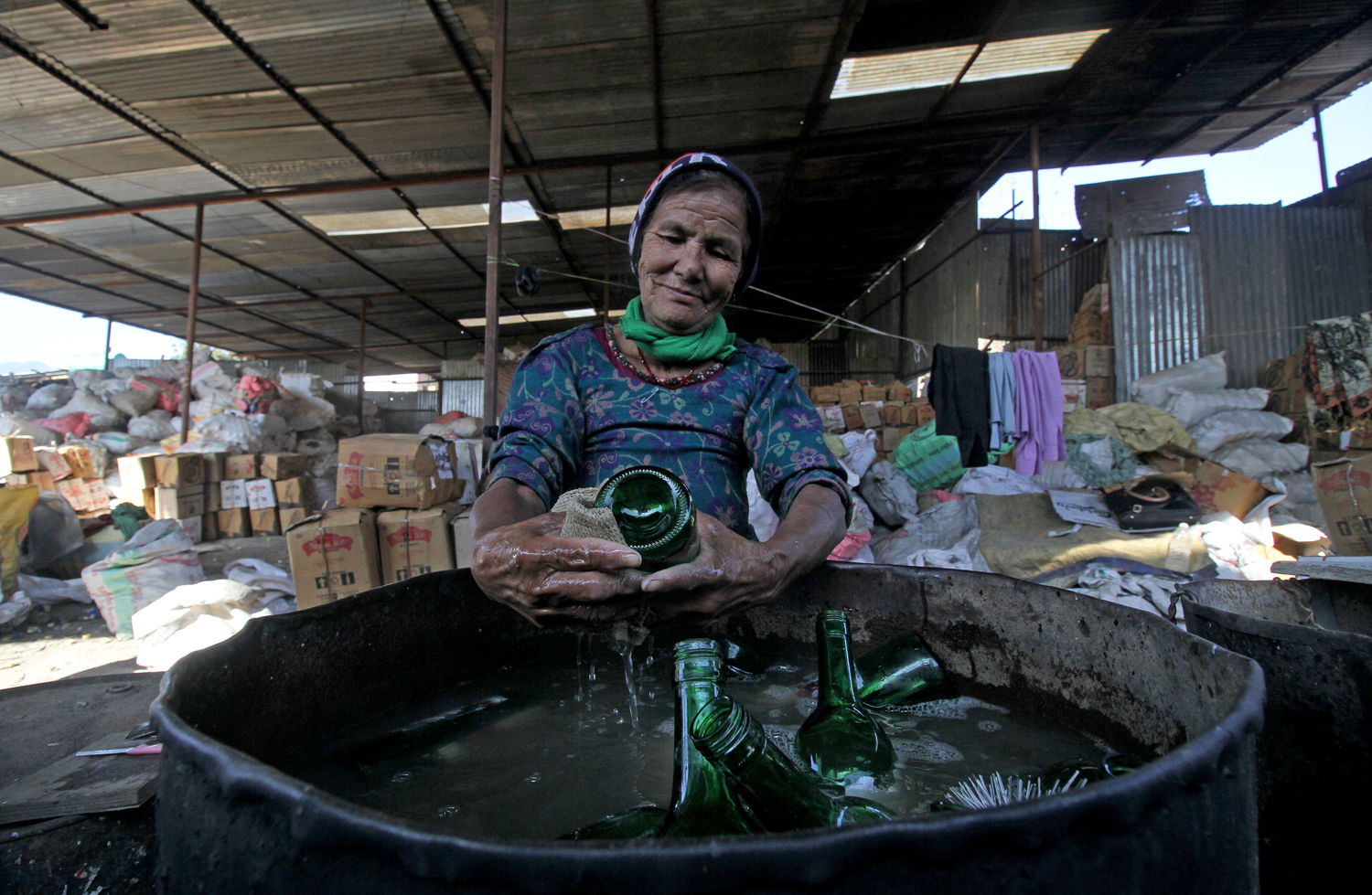 Seventy-year-old Sita Magar washes bottles at a recycling centre in Sanepa, Lalitpur. She does the job for four hours every day and earns Rs 400. Beeju Maharjan/TKP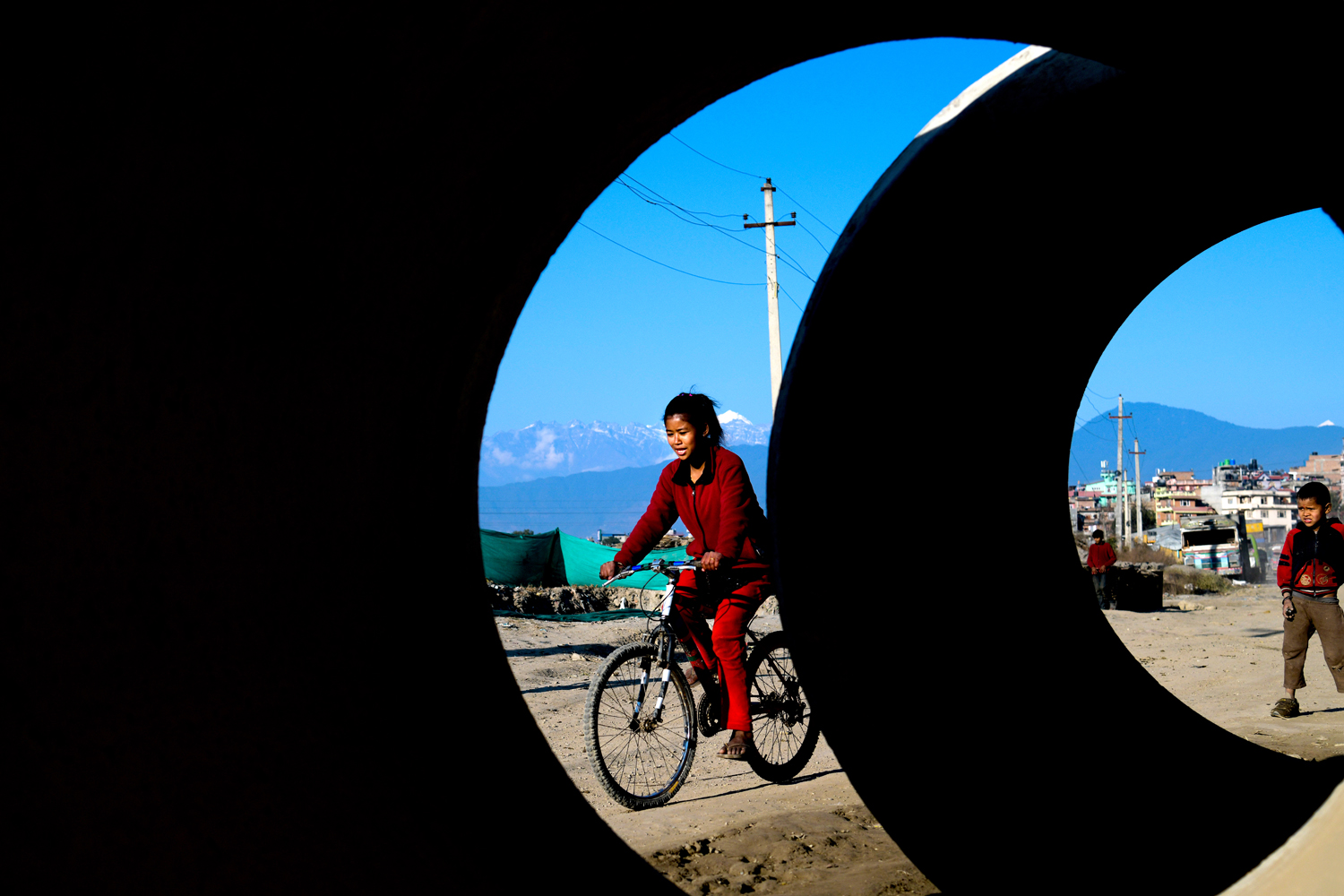 A girl cycles, as seen through a hume pipe, in Sanepa, Lalitpur. Deepak KC/TKP
Brick kilns are seen emitting smoke amidst a residential area at Jharuwarasi in Lalitpur. Deepak KC/TKP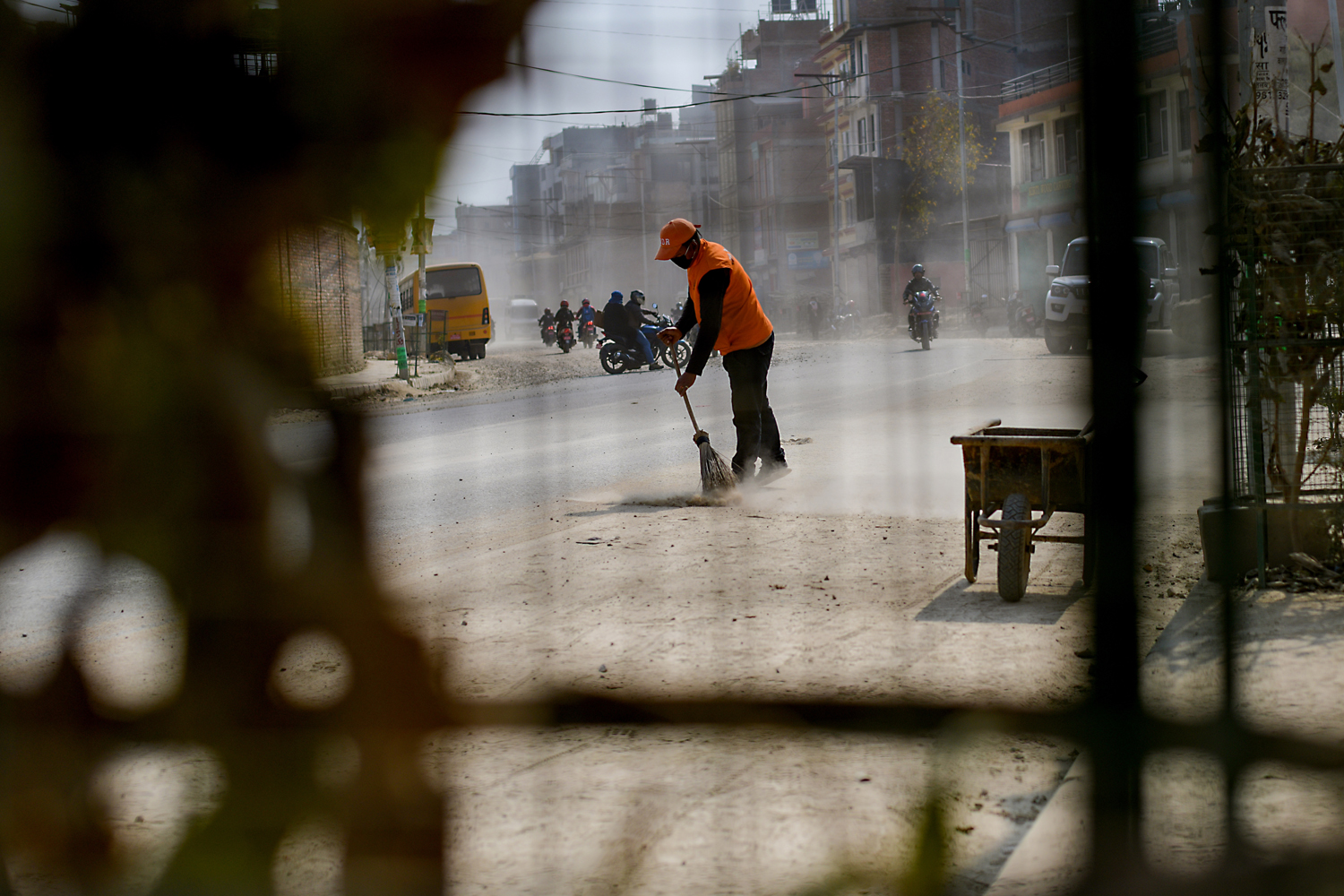 A worker from the Department of Roads sweeps the streets in Lagankhel, Lalitpur. Deepak KC/TKP
A pigeon feed seller waits for customers in Hanuman Dhoka Durbar Square, Kathmandu. Sujan Dangol/TKP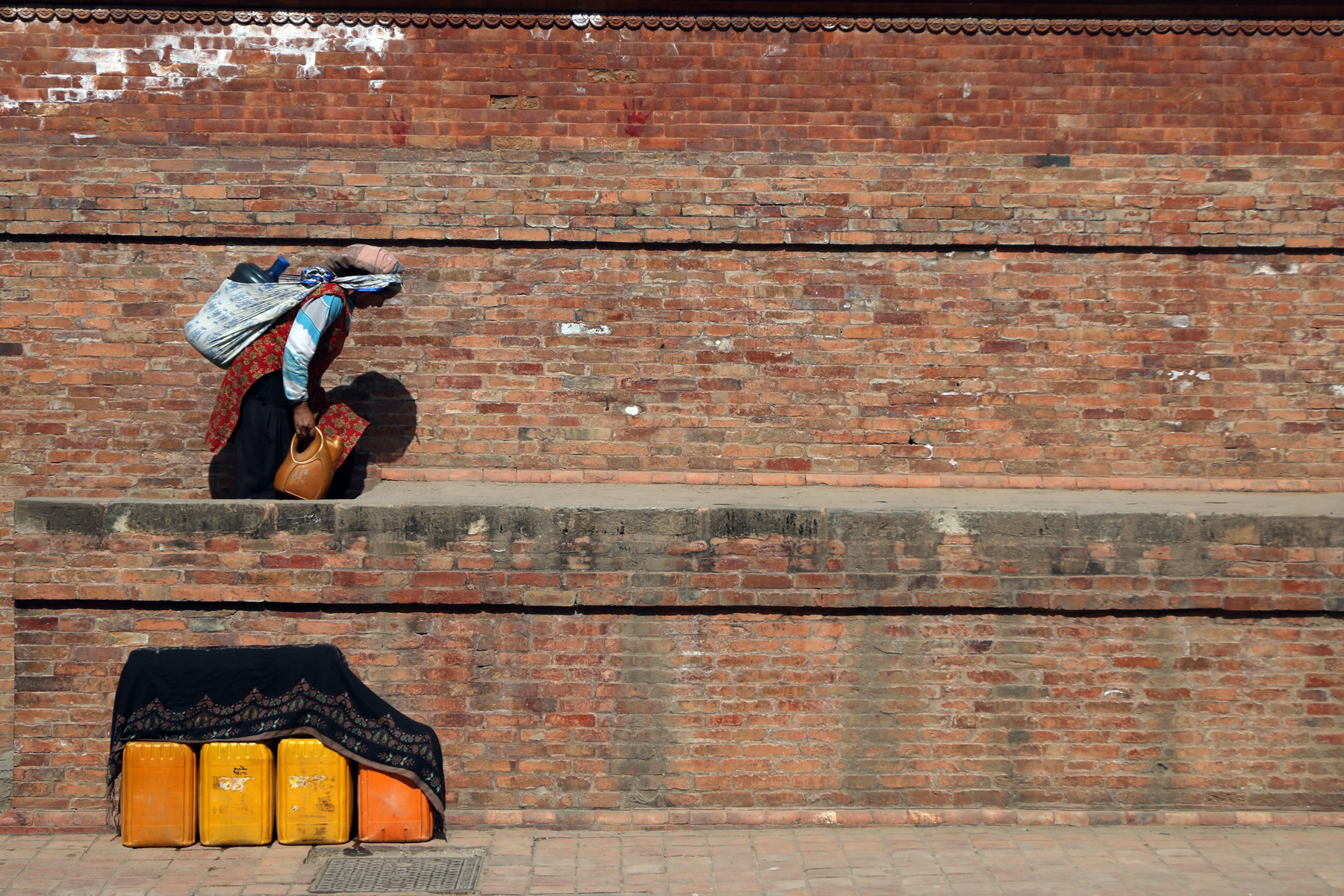 A woman carries a water jar at Mangal Hiti, Lalitpur, on Thursday. Elite Joshi/TKP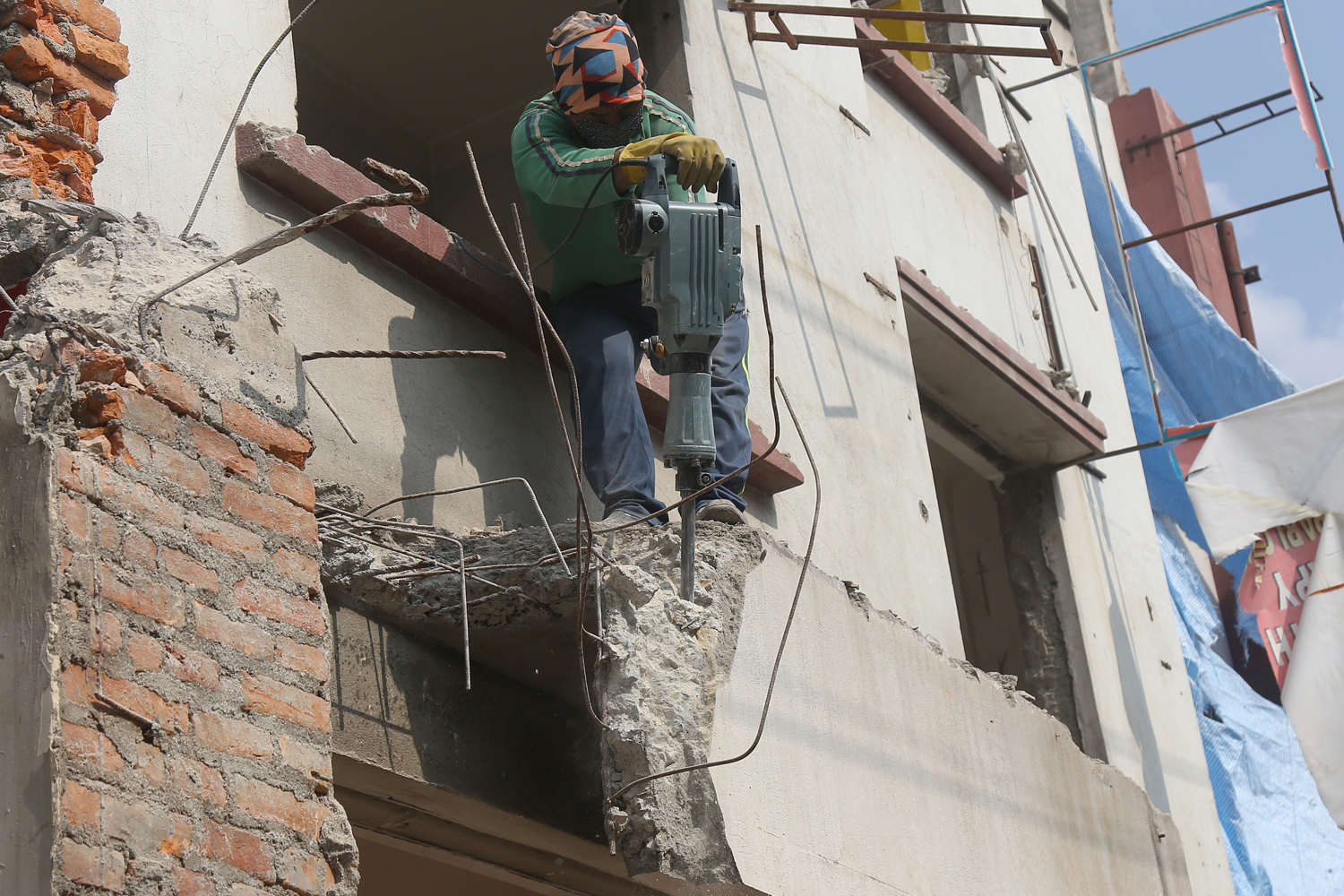 A worker uses a jackhammer to break a concrete slab of an old house in Kamalpokhari, Kathmandu. Kabin Adhikari/TKP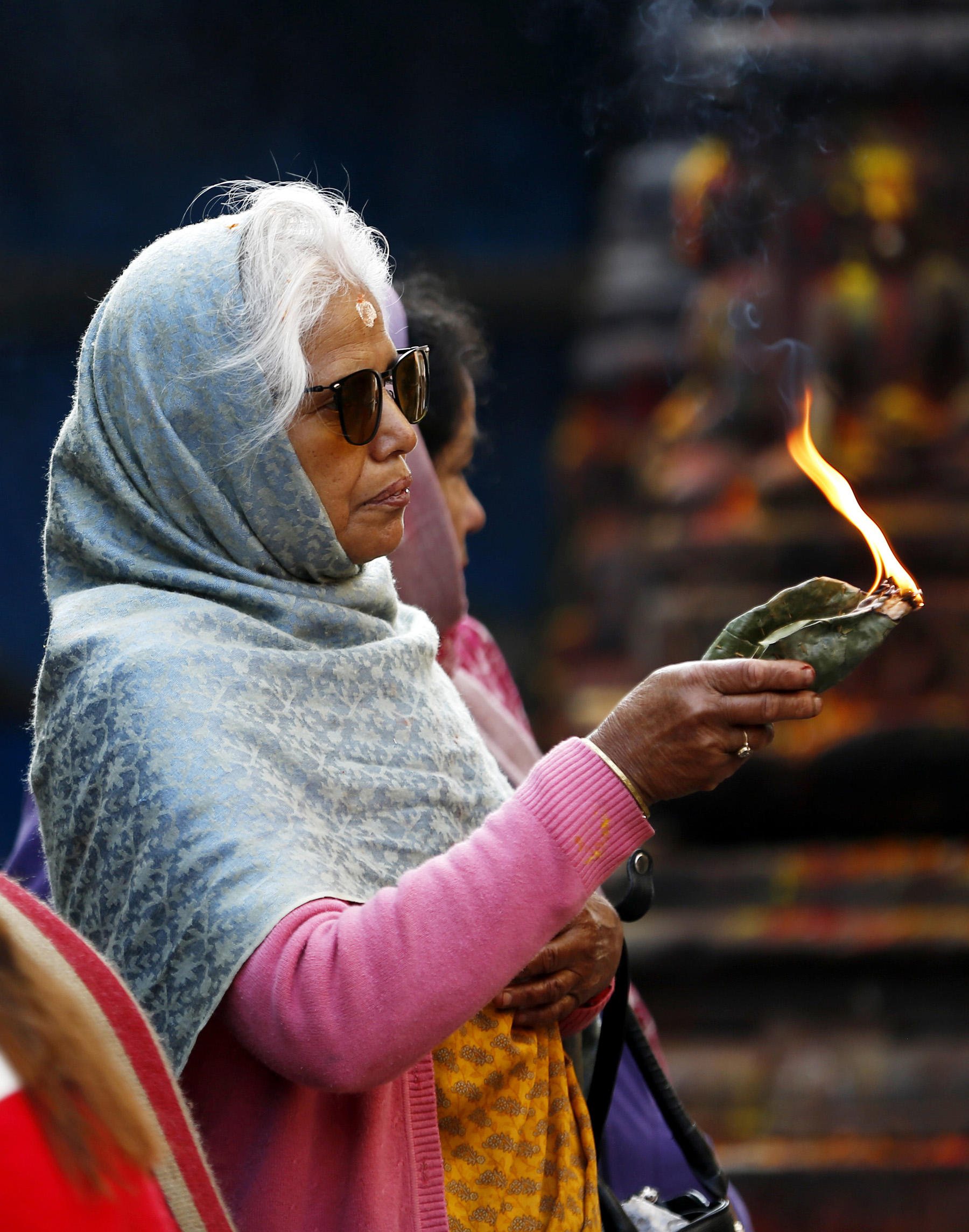 A woman offers prayer with a lamp at a temple in Kathmandu. Sanjog Manandhar/TKP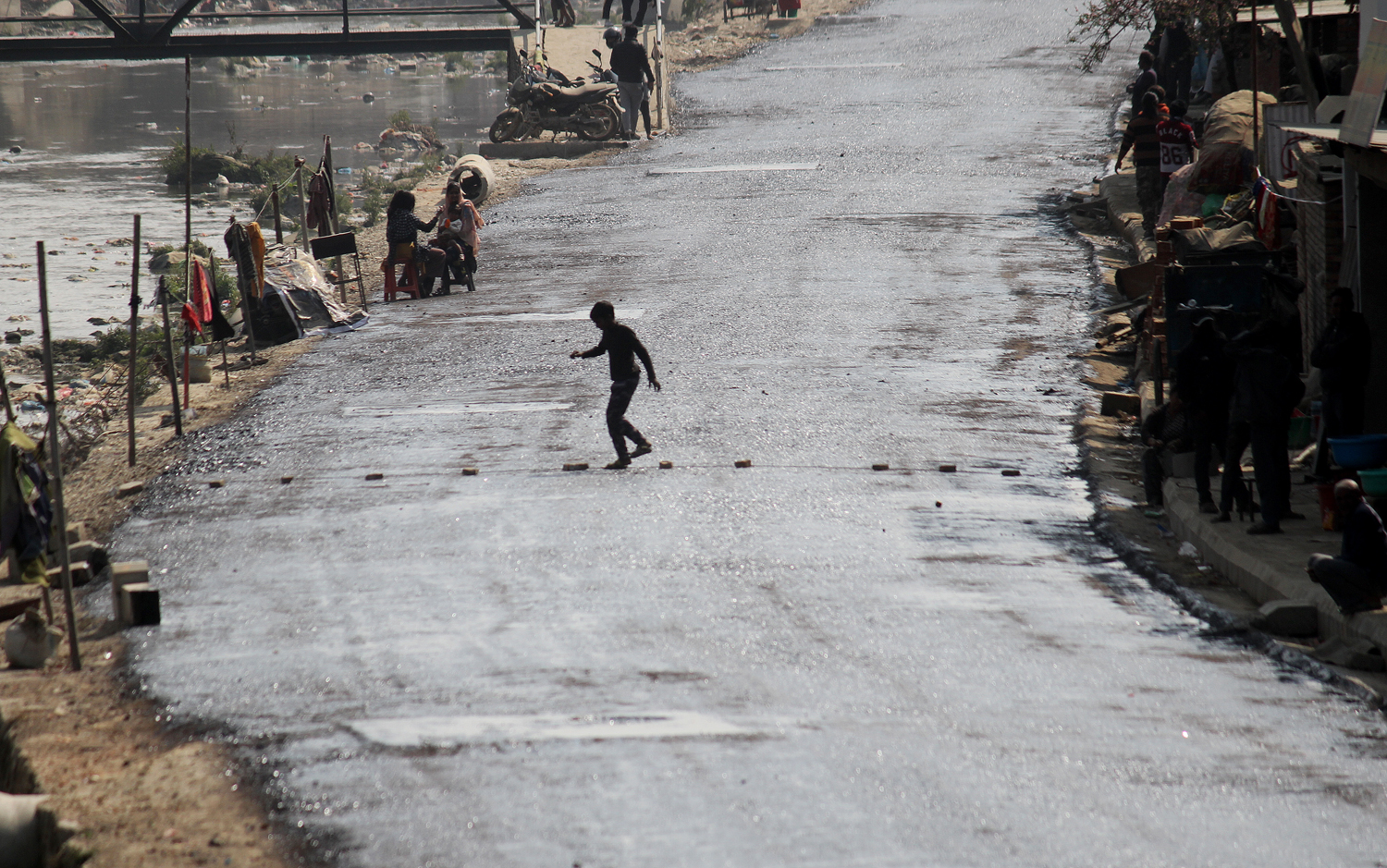 A pedestrian crosses a road stepping on bricks laid on freshly taid tar in Naradevi, Kathmandu. Beeju Maharjan/TKP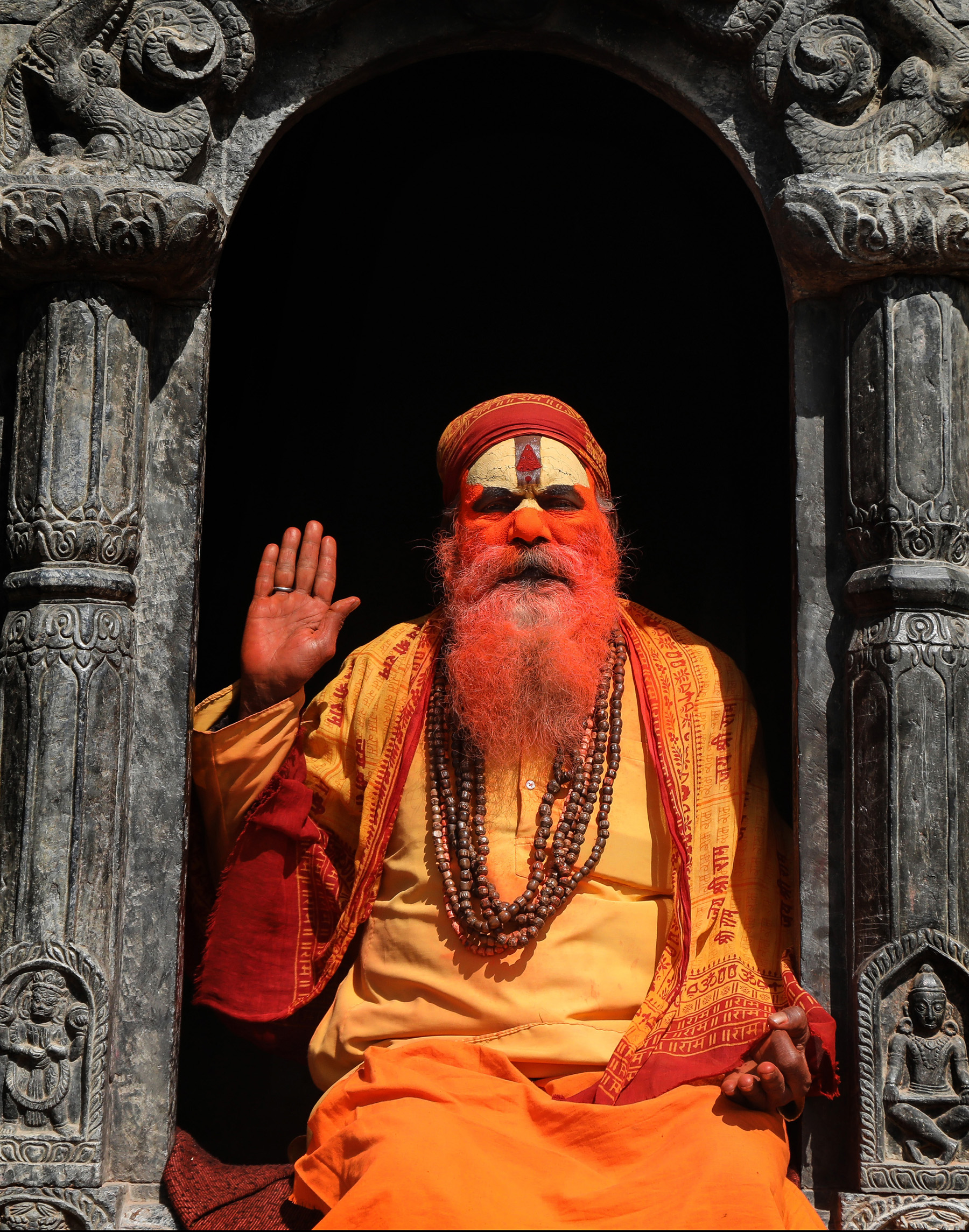 A sadhu poses for a photograph in Pashupati, Kathmandu. Hundreds of sadhus from across the country and neighbouring India have started arriving for the Maha Shivaratri festival which falls on February 21 this year. Elite Joshi/TKP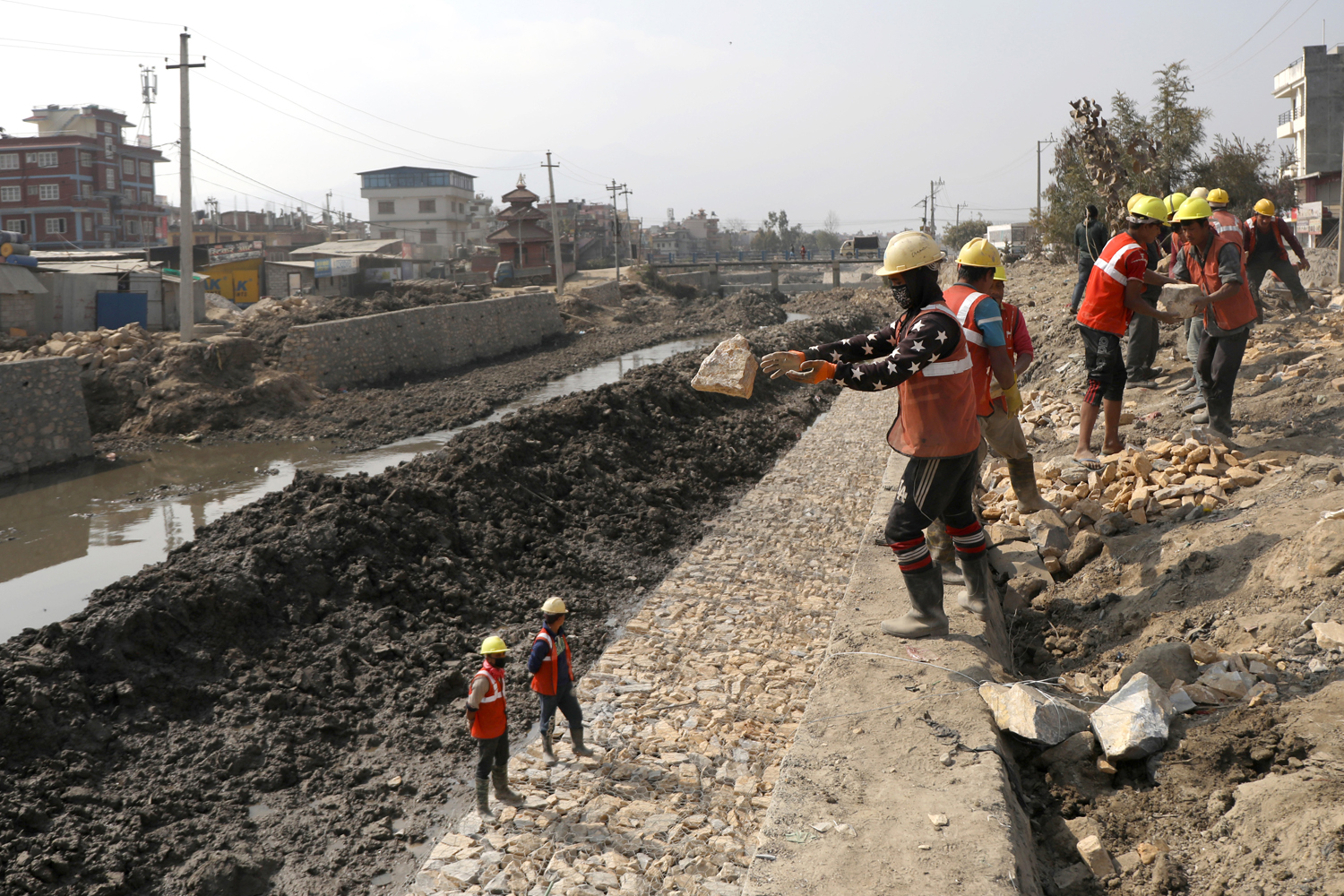 Workers at a construction site of a retaining wall for Hanumante corridor in Lokanthali. The corridor is expected to reduce the traffic along Jadibuti-Koteshwor road. Elite Joshi/TKP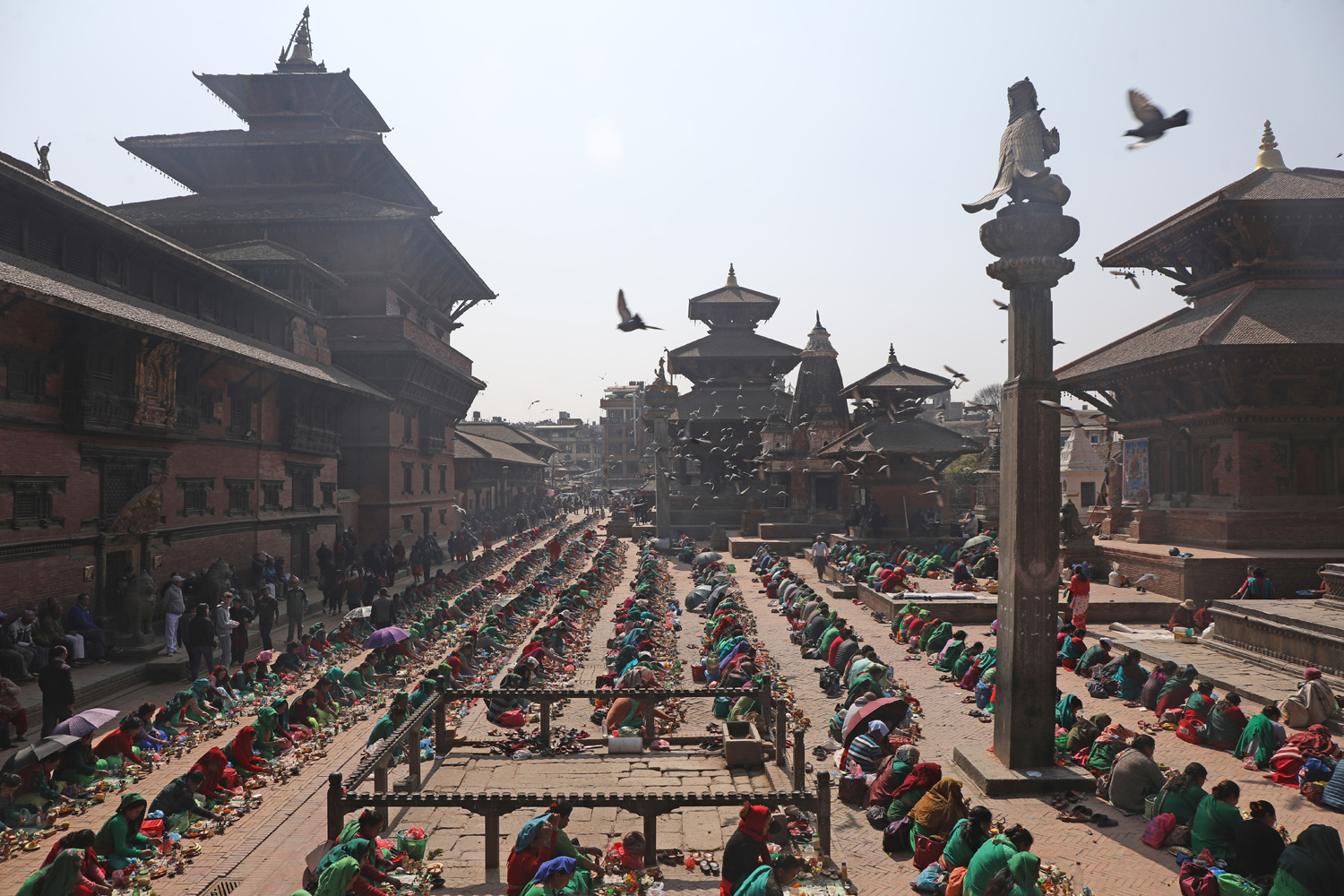 Hundreds of devotees observe a fast in Mangalbazaar, Lalitpur on Thursday. Elite Joshi/TKP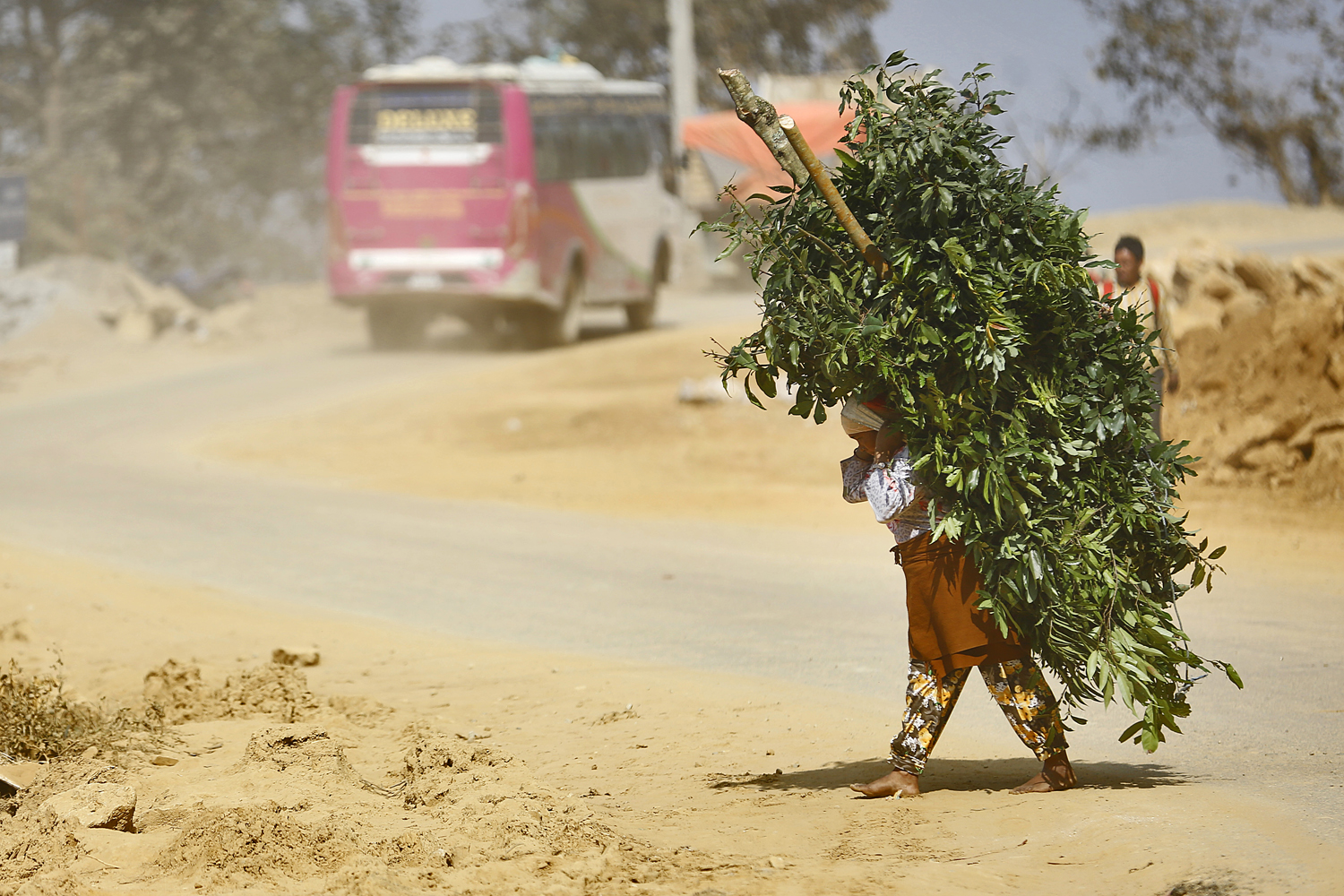 A woman carries a load of leaves to feed her cattle in Tika Bhairav, Lalitpur. Sanjog Manandhar/TKP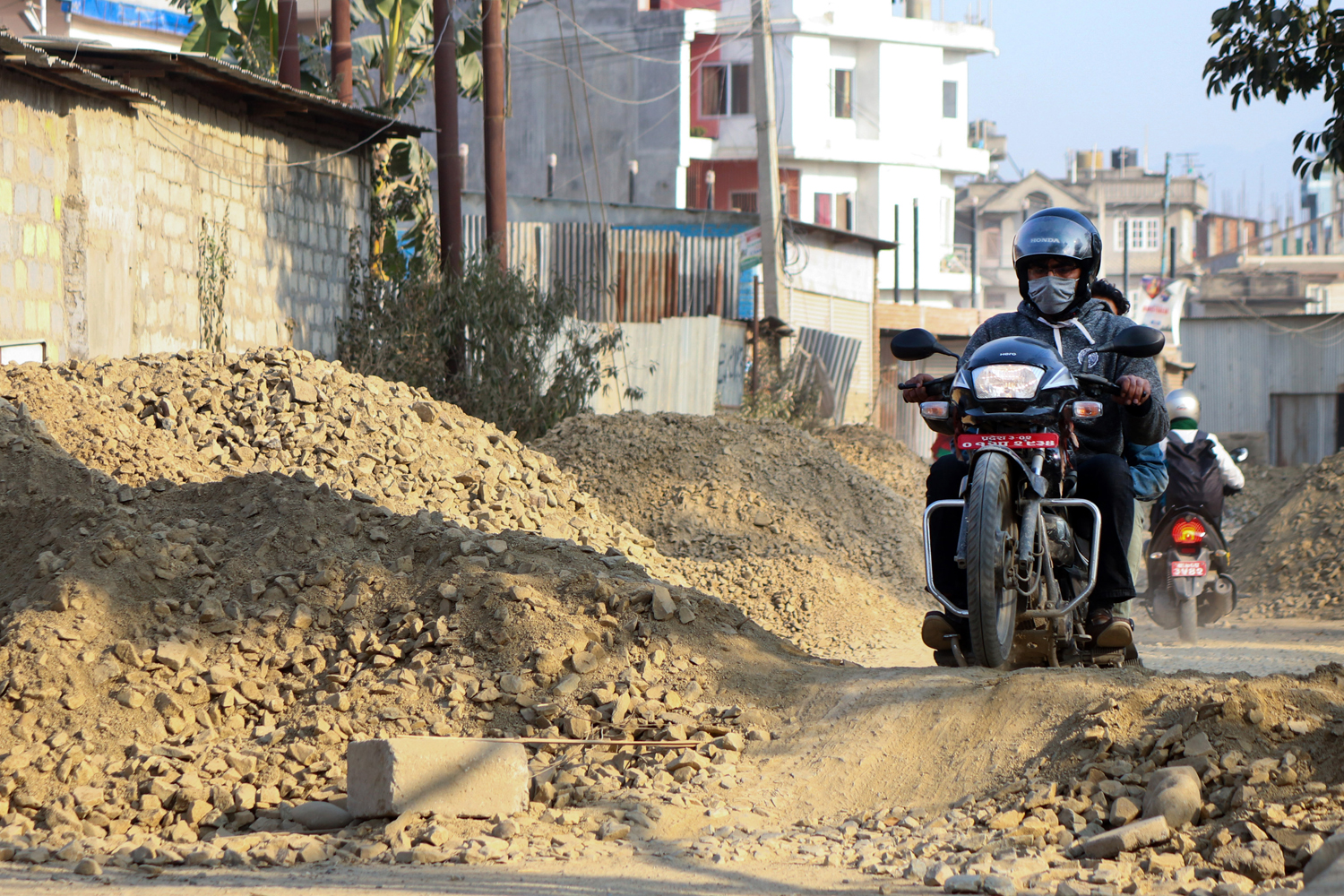 A motorcyclist rides through a mound of dirt and gravel in Sankhamul, Kathmandu. Pratham Bista/TKP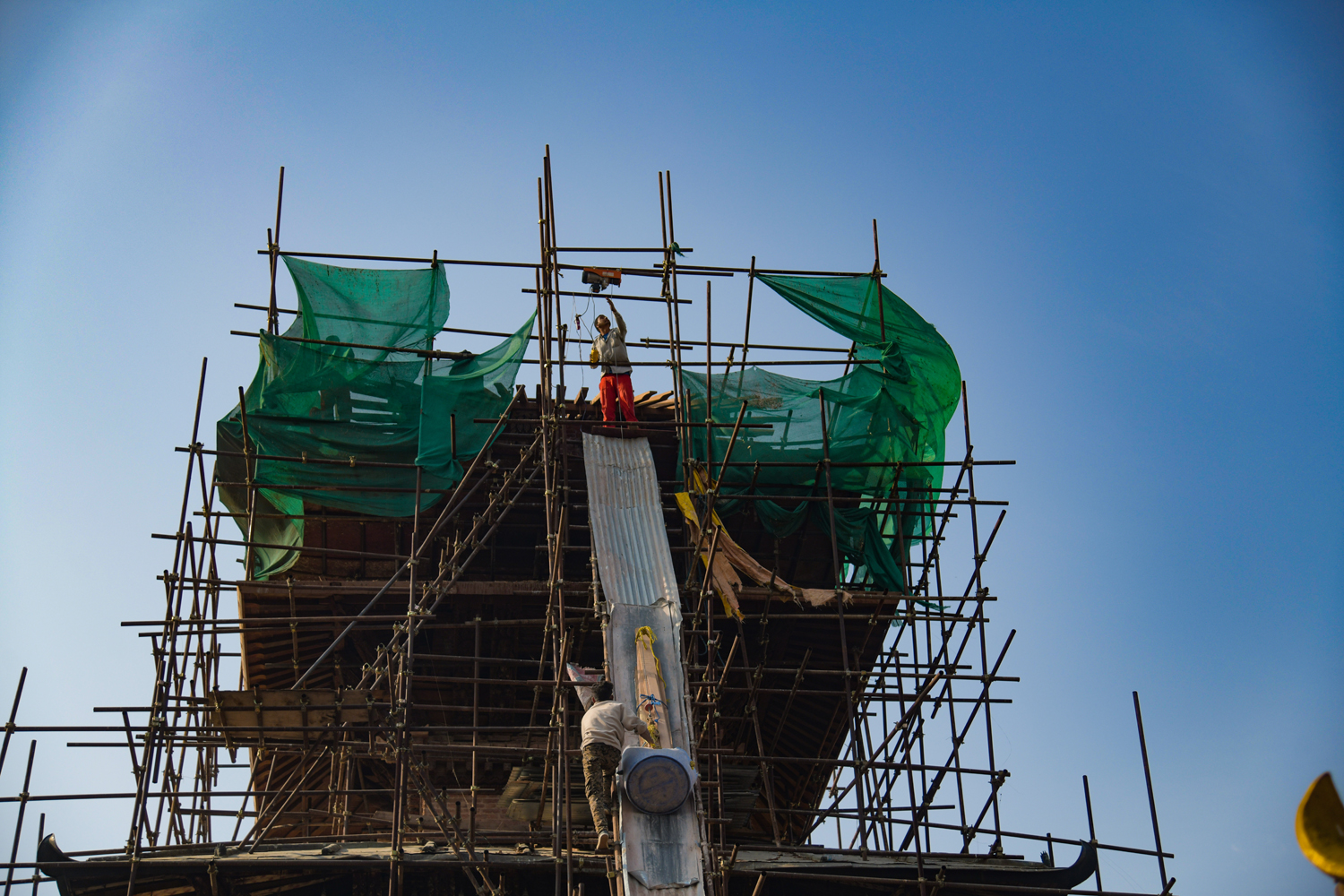 Workers on the construction site of the Mahadev temple at Bagalamukhi in Lalitpur. Deepak KC/TKP
---