The week in 25 photos
Here are some of the best photos taken by our photographers in between January 5 to January 11.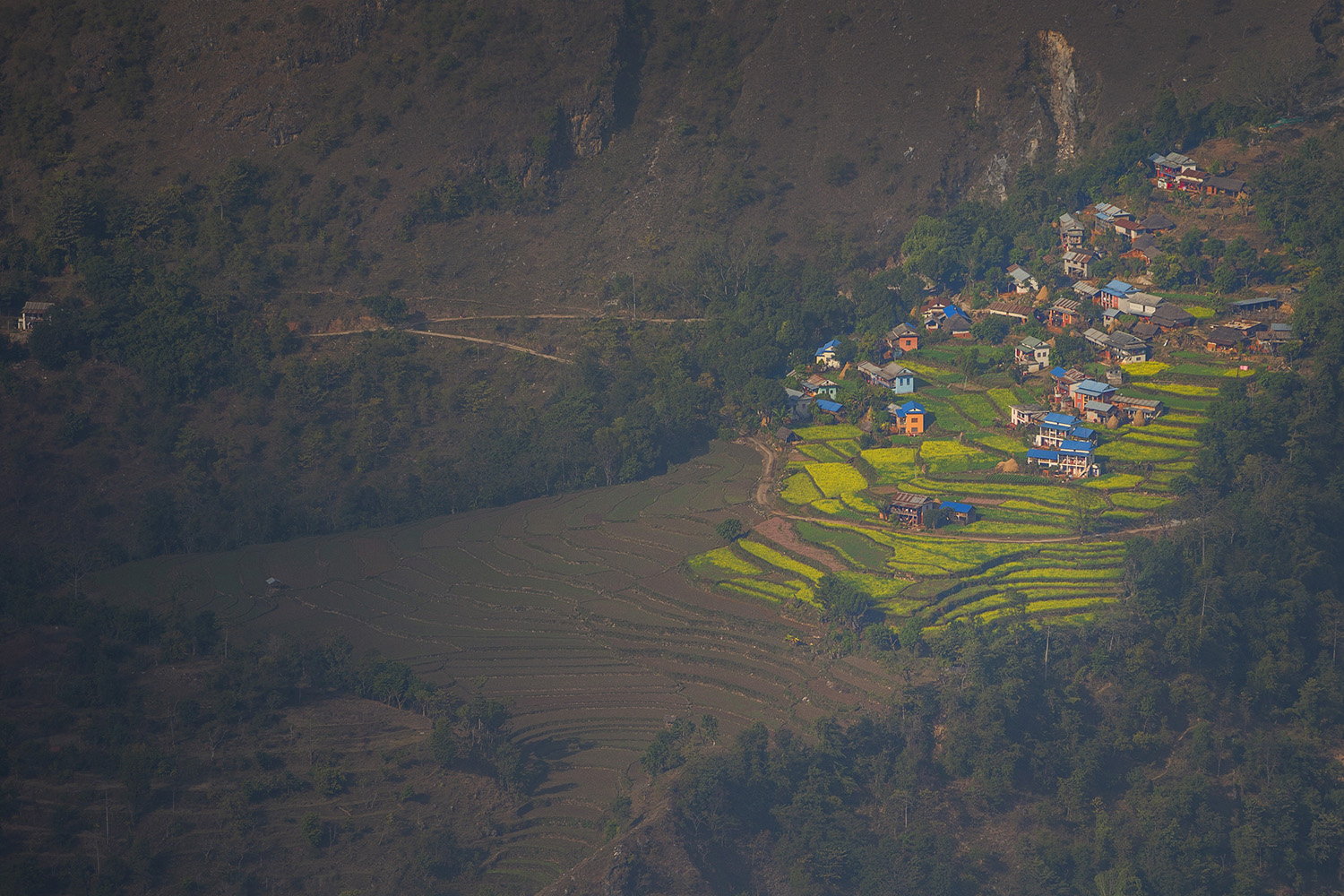 A view of Dieeng village in Gulmi as seen from Kaligandaki Rural Municipality in Syangja district. Prakash Chandra Timilsena/TKP
Published at : January 11, 2020
Updated at : January 11, 2020 18:15
Some of the photos shot by our photographers in the past week.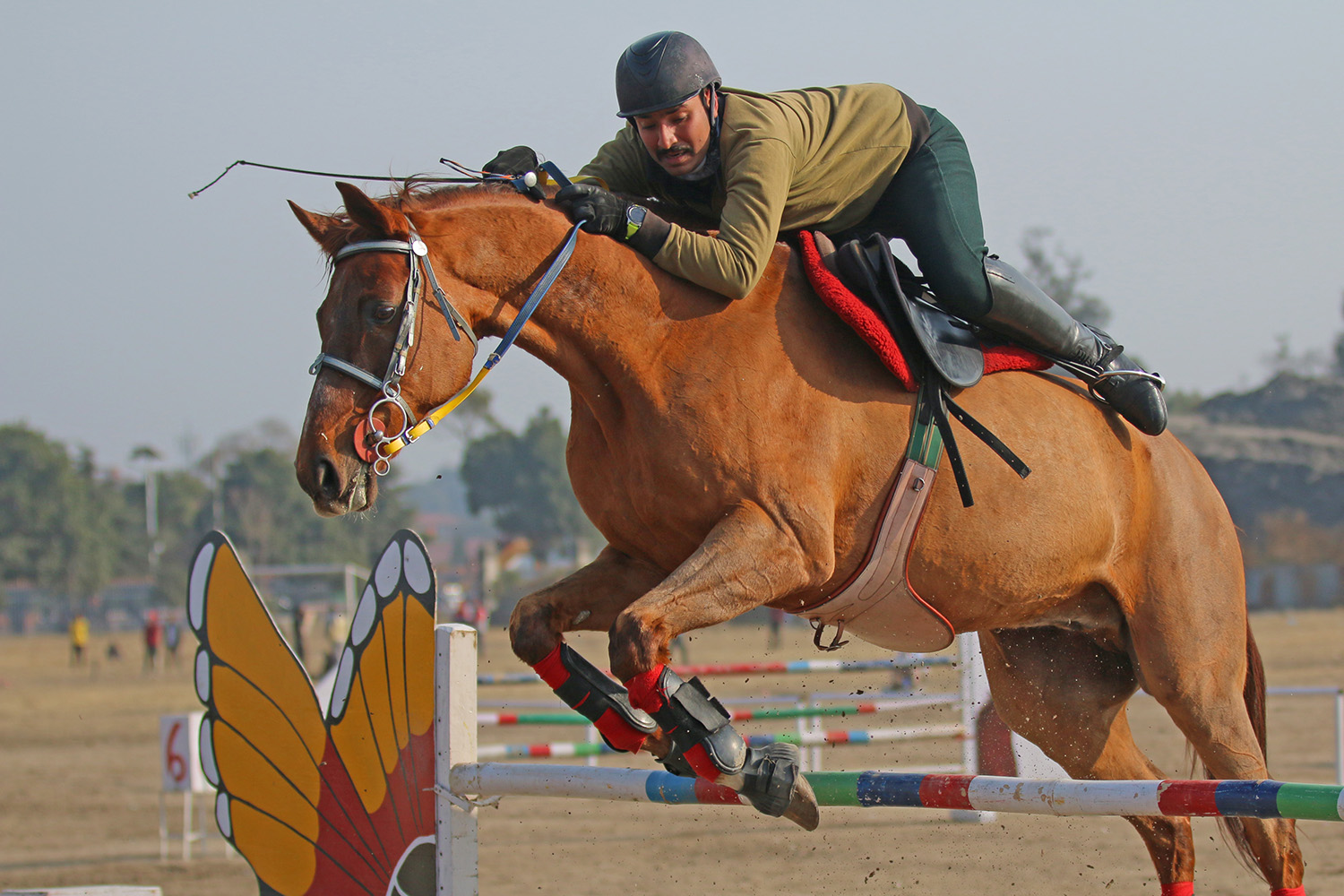 A cavalryman practises for the upcoming Nepal Army Day in Tundhikhel, Kathmandu. Elite Joshi/TKP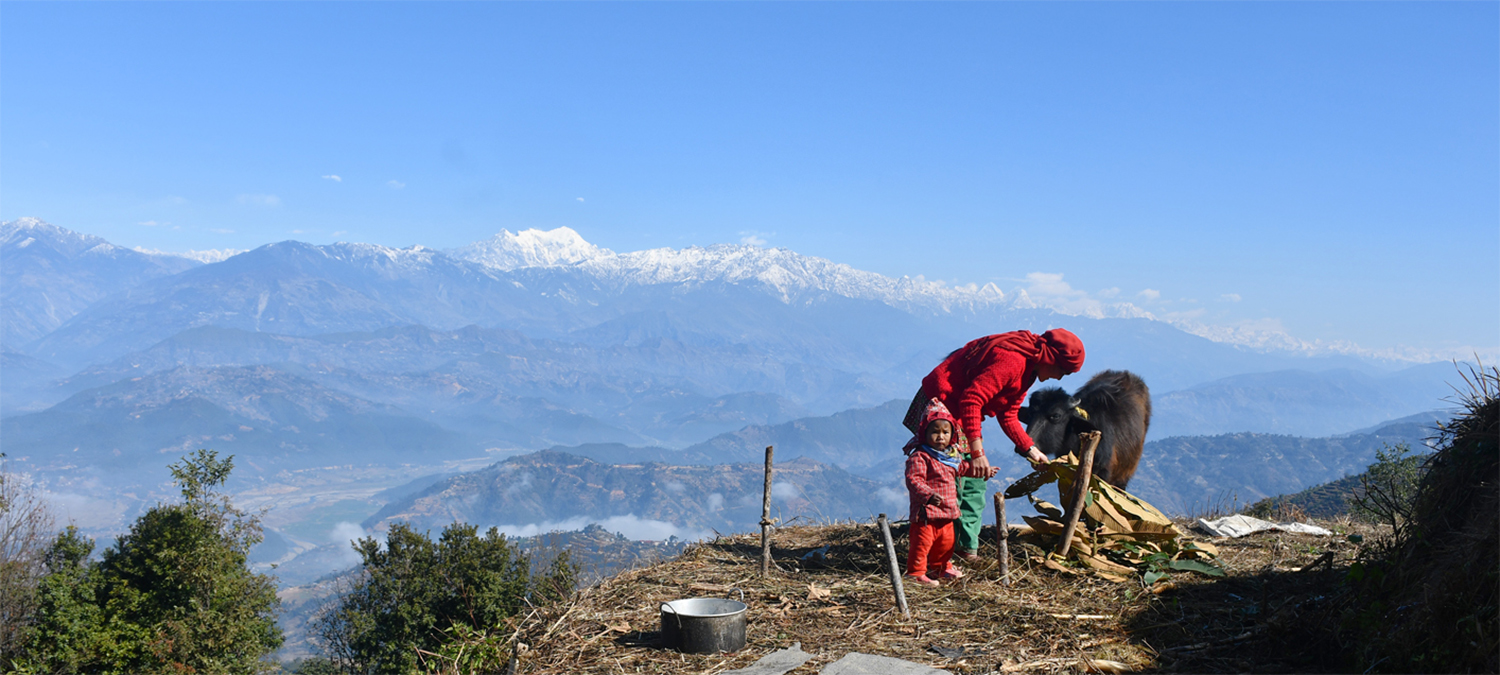 A woman feeds her cattle as the Langtang range stands out against the clear sky in the background in Belkotgadhi Municipality, Nuwakot. Krishna Thapa/TKP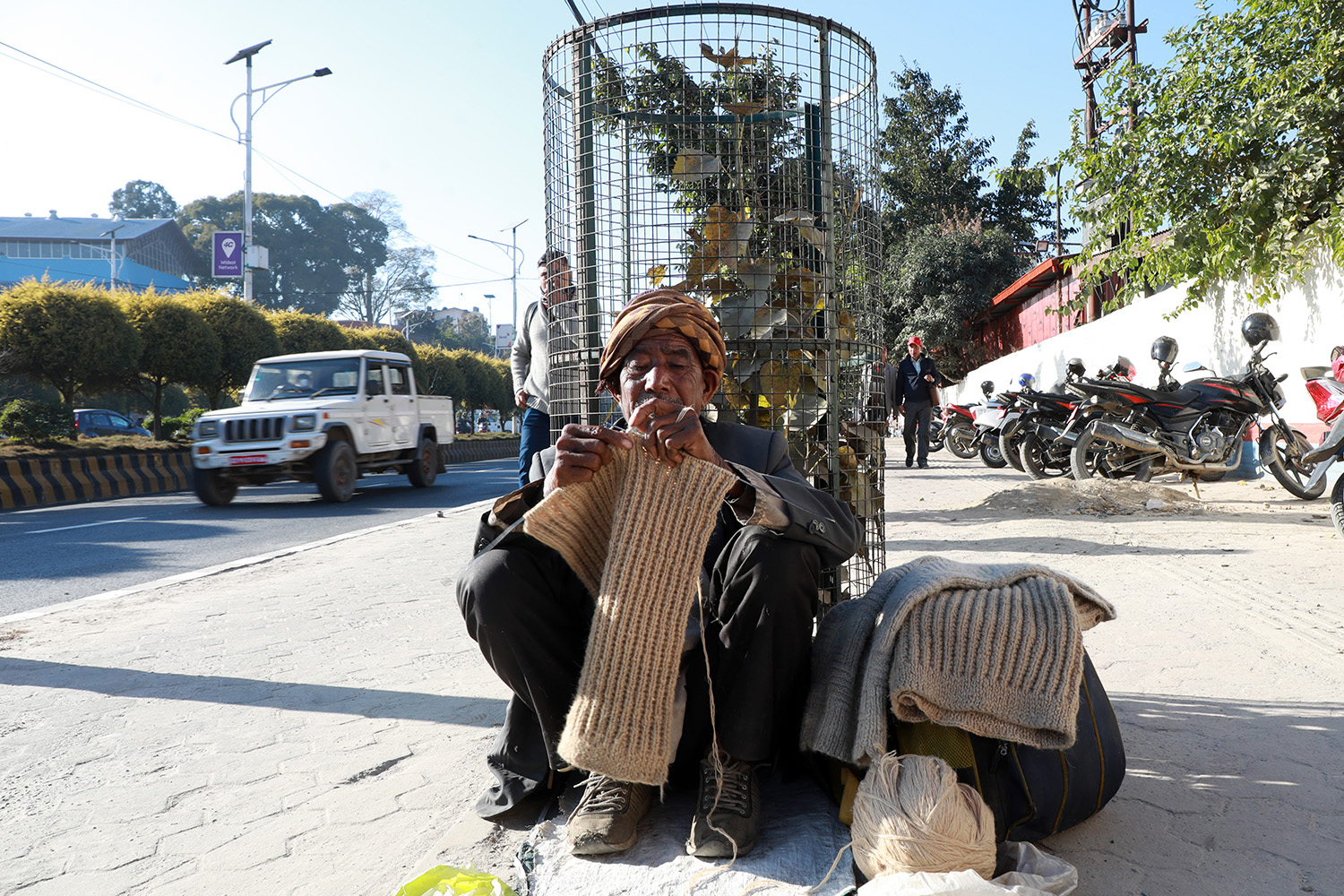 A man knits a woollen sweater on the sidewalk in Babarmahal, Kathmandu. The sweater is sold for Rs 1,000 per piece. Elite Joshi/TKP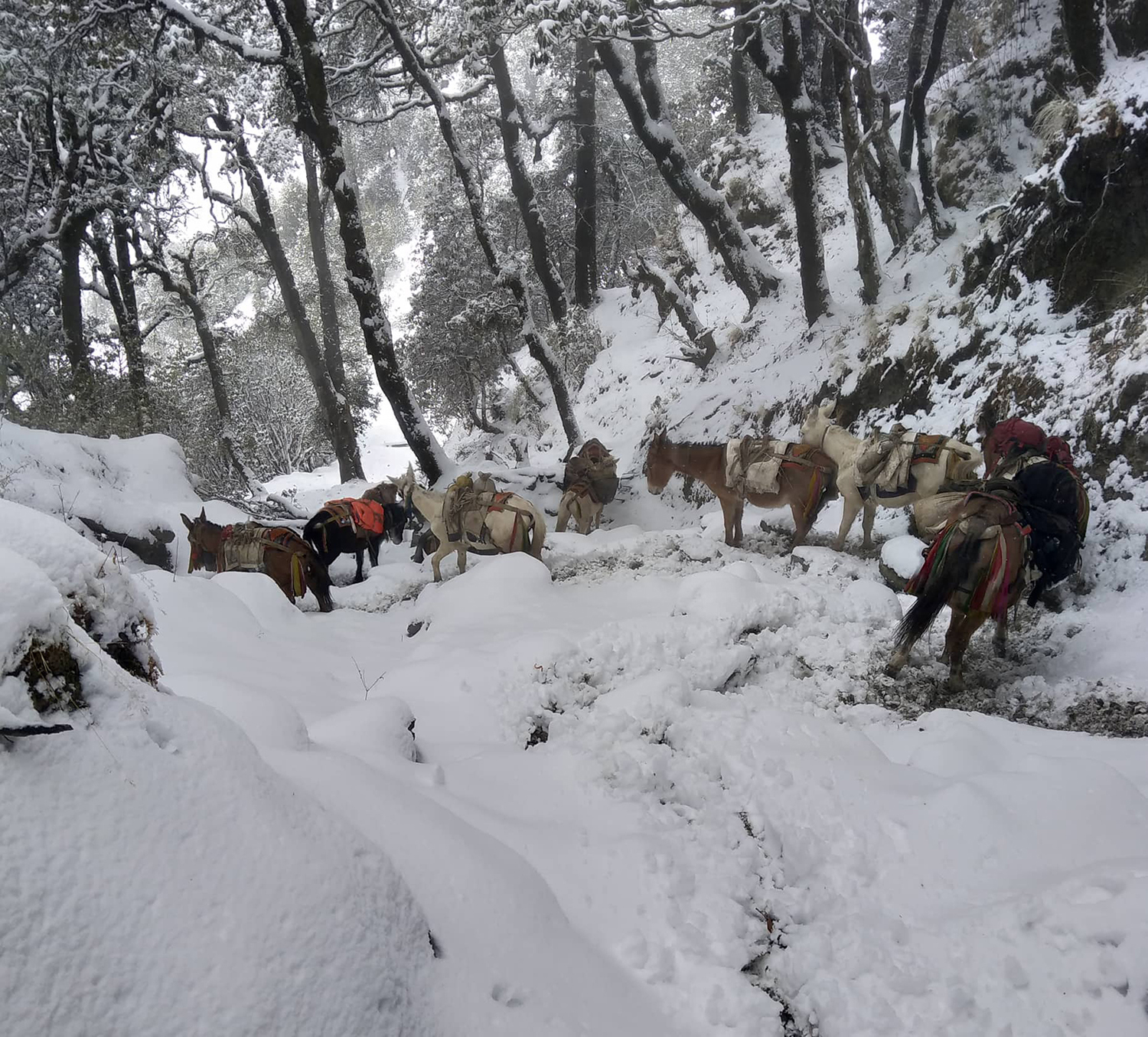 Mules transport goods after a heavy snowfall at Dule in Putha Uttarganga, Rukum East. Post photo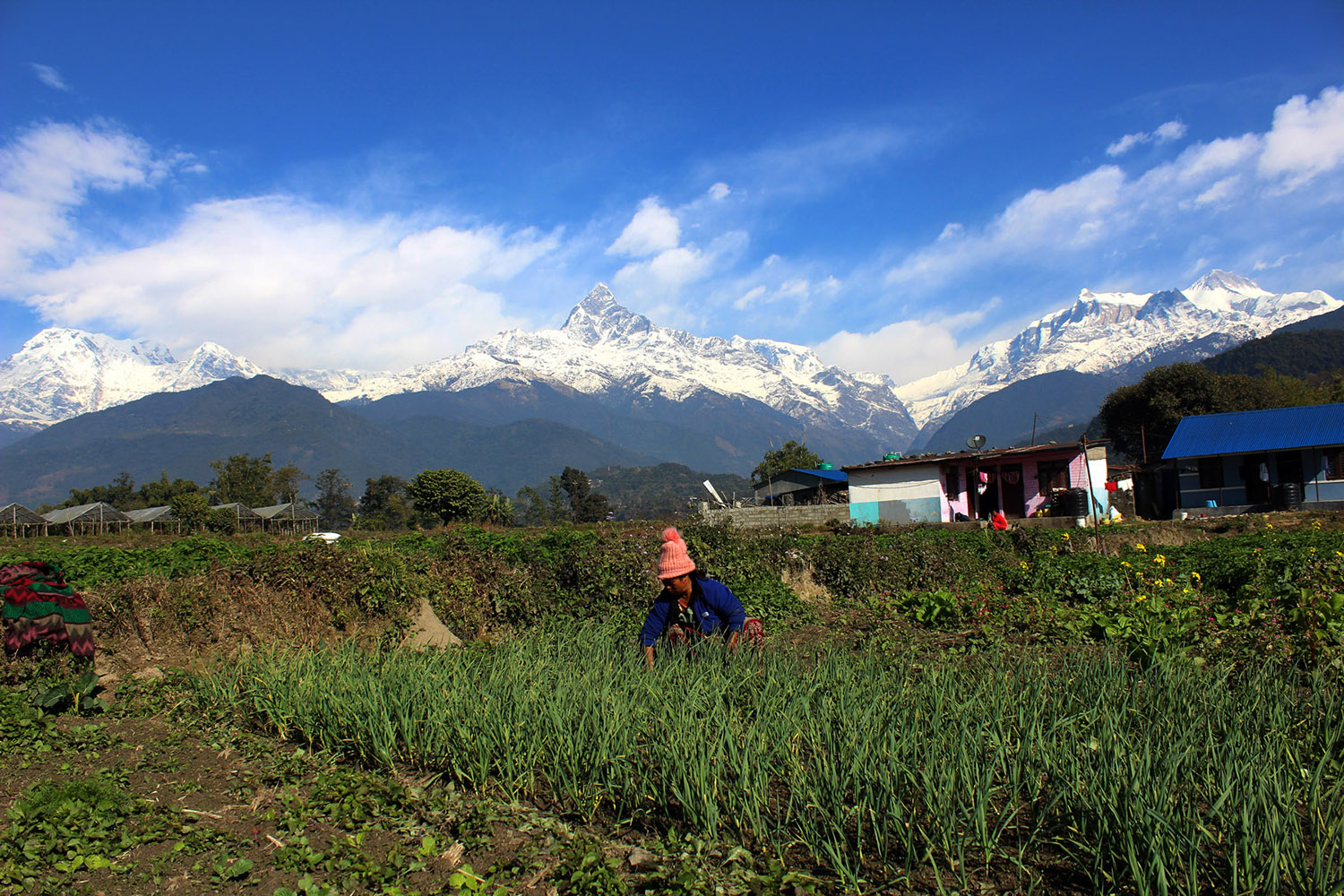 A woman works on her field in Hemja, Pokhara. Dipak Pariyar/TKP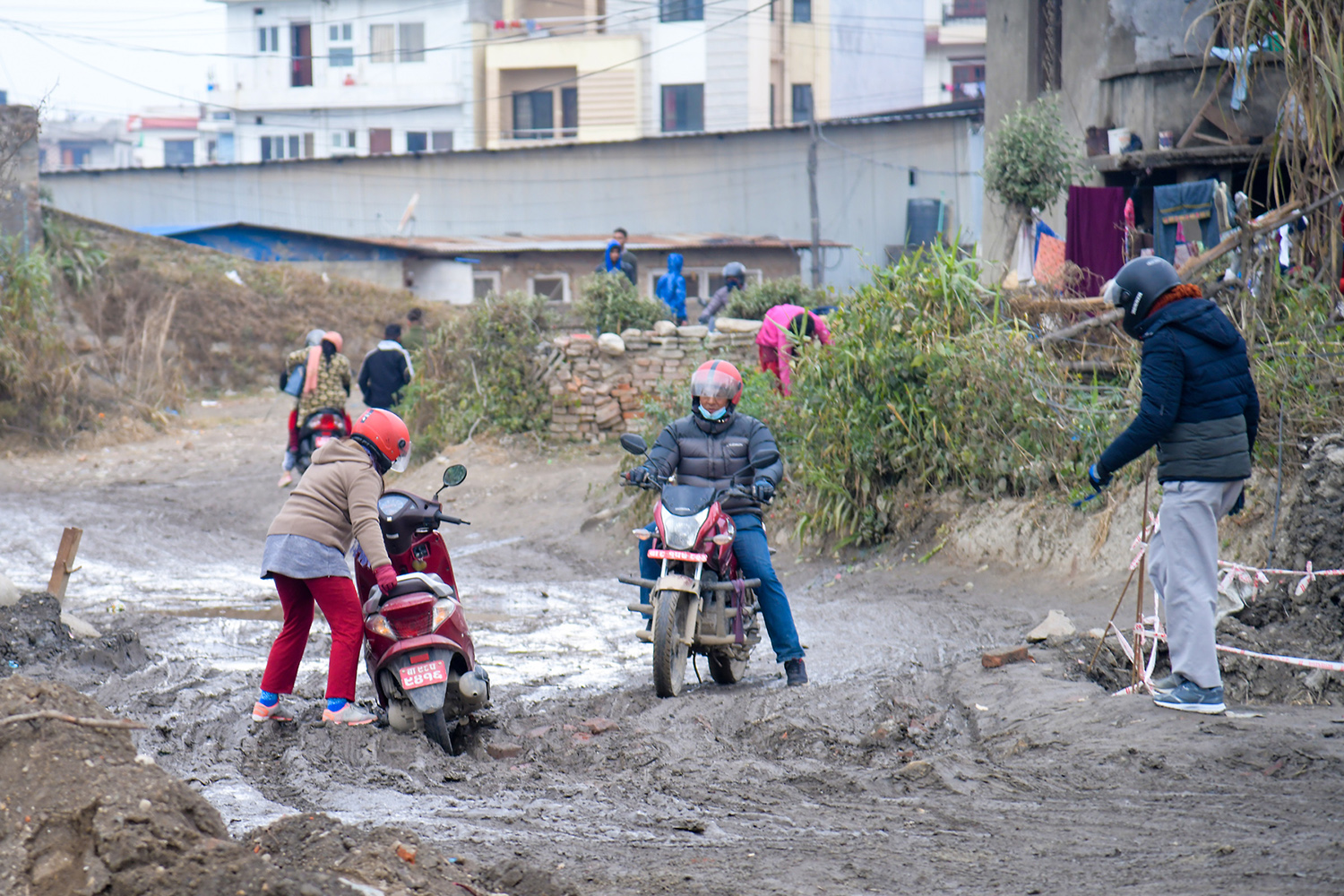 A woman pulls her scooter out of the muddy road near Manohara Bridge in Koteshwor, Kathmandu. Deepak KC/TKP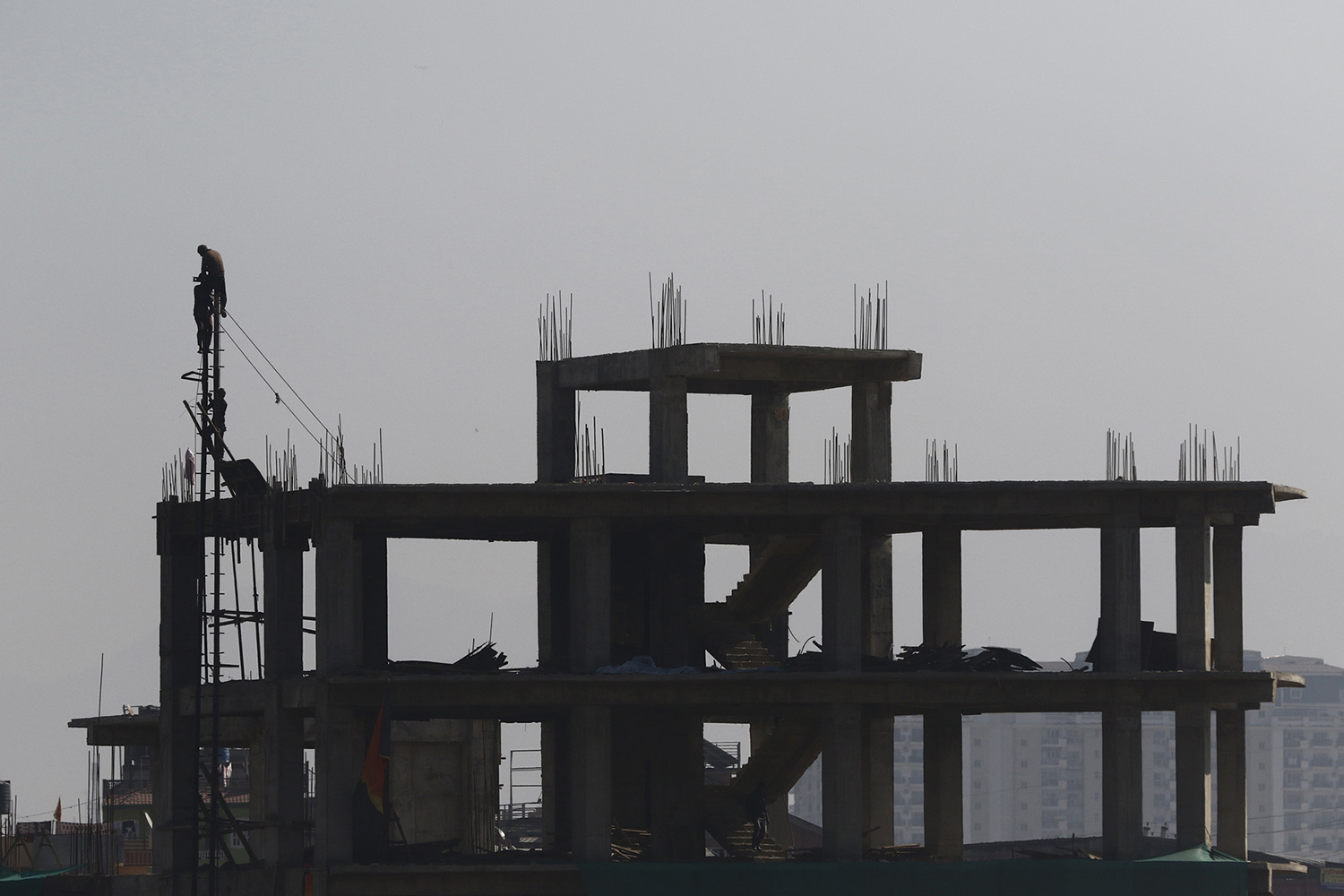 Construction workers on the fifth floor of an under-construction building at Balkhu in the Capital. Workers are often seen doing dangerous jobs without any safety gear around the City. Keshav Thapa/TKP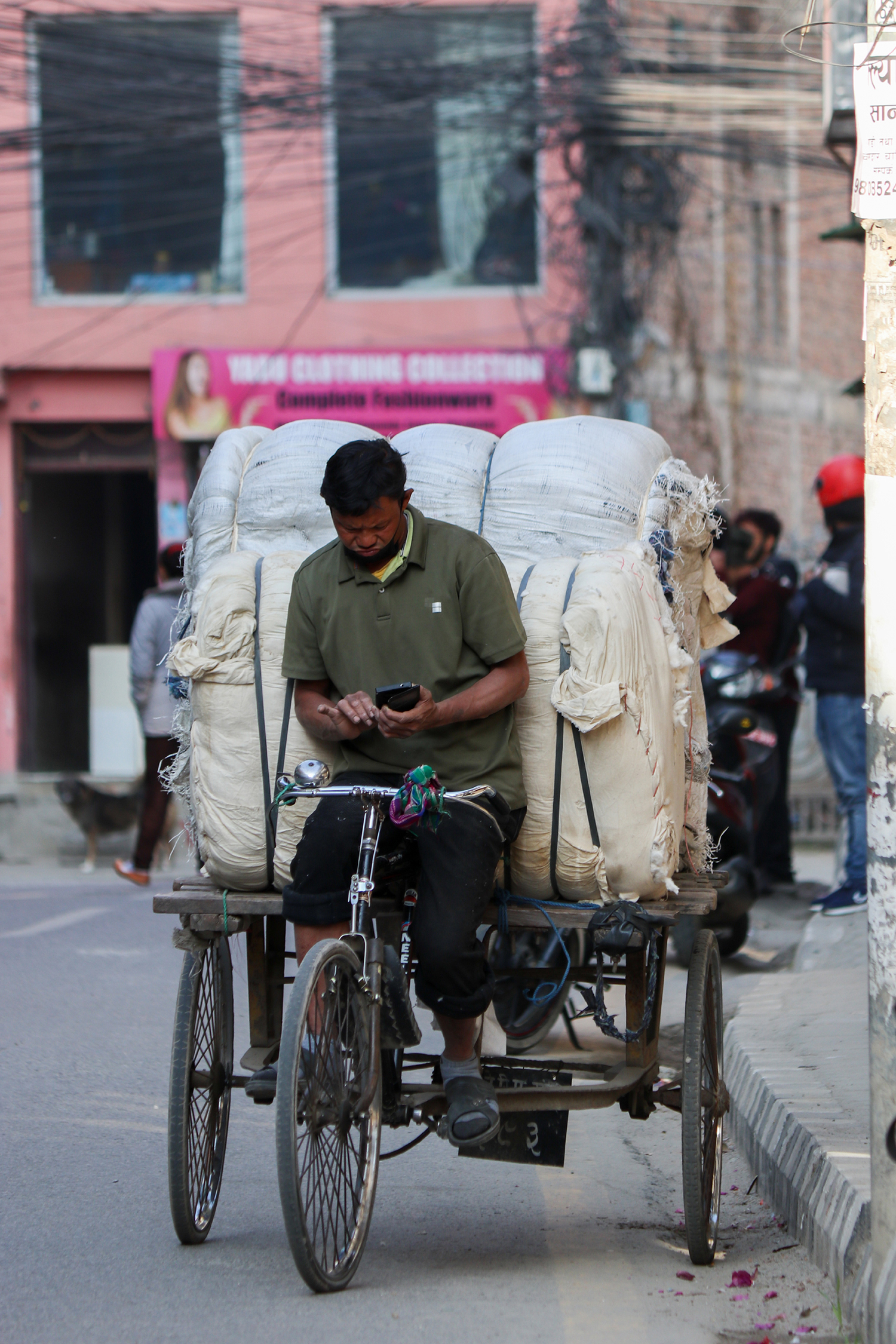 A man uses his mobile phone as he rides his rickshaw in Old Baneshwor, Kathmandu. Pratham Bista/TKP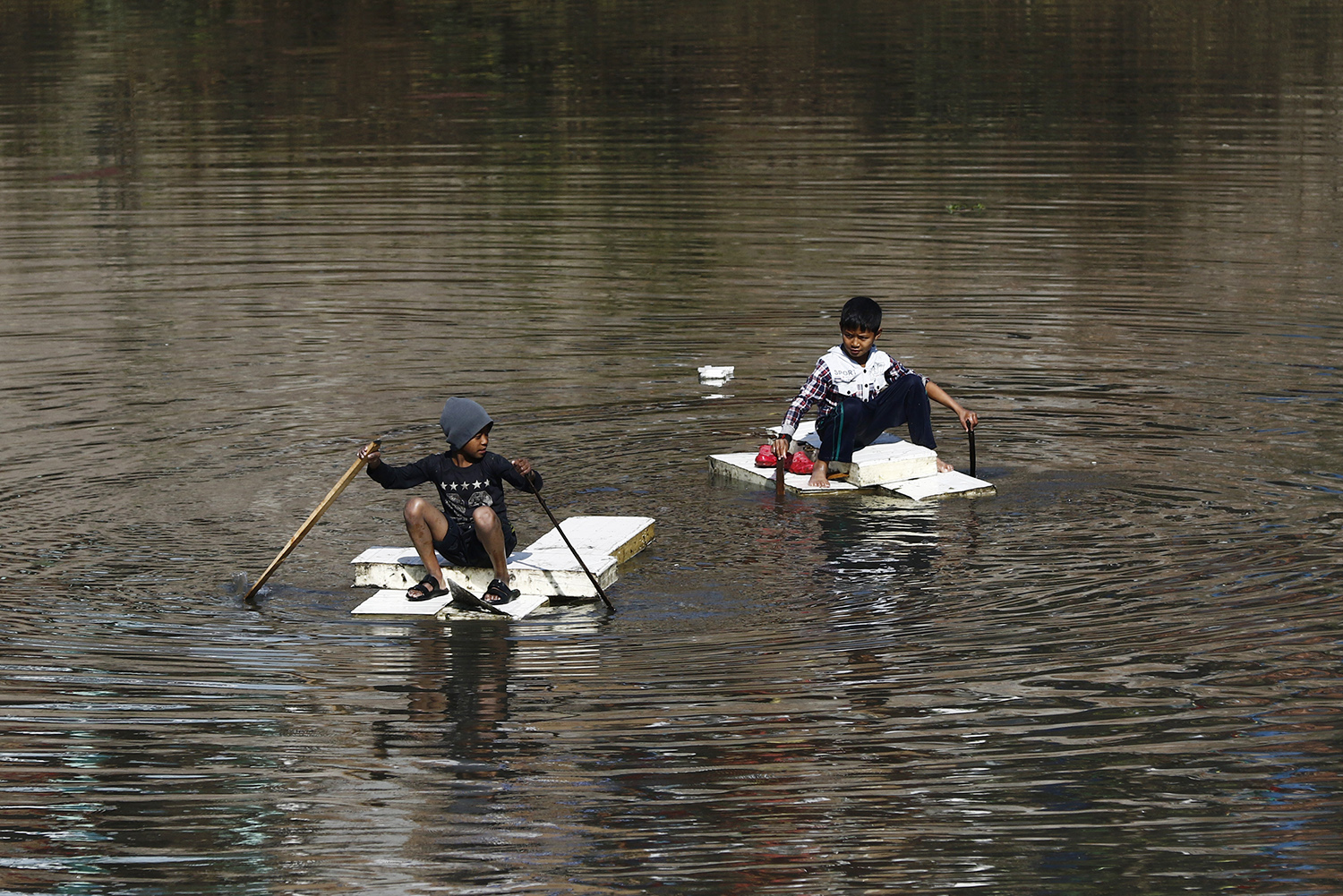 Children use Styrofoam to sail at Bhaju Pokhari in Bhaktapur on Sunday. Most schools in Kathmandu Valley have closed for winter, giving children free time. Keshav Thapa/TKP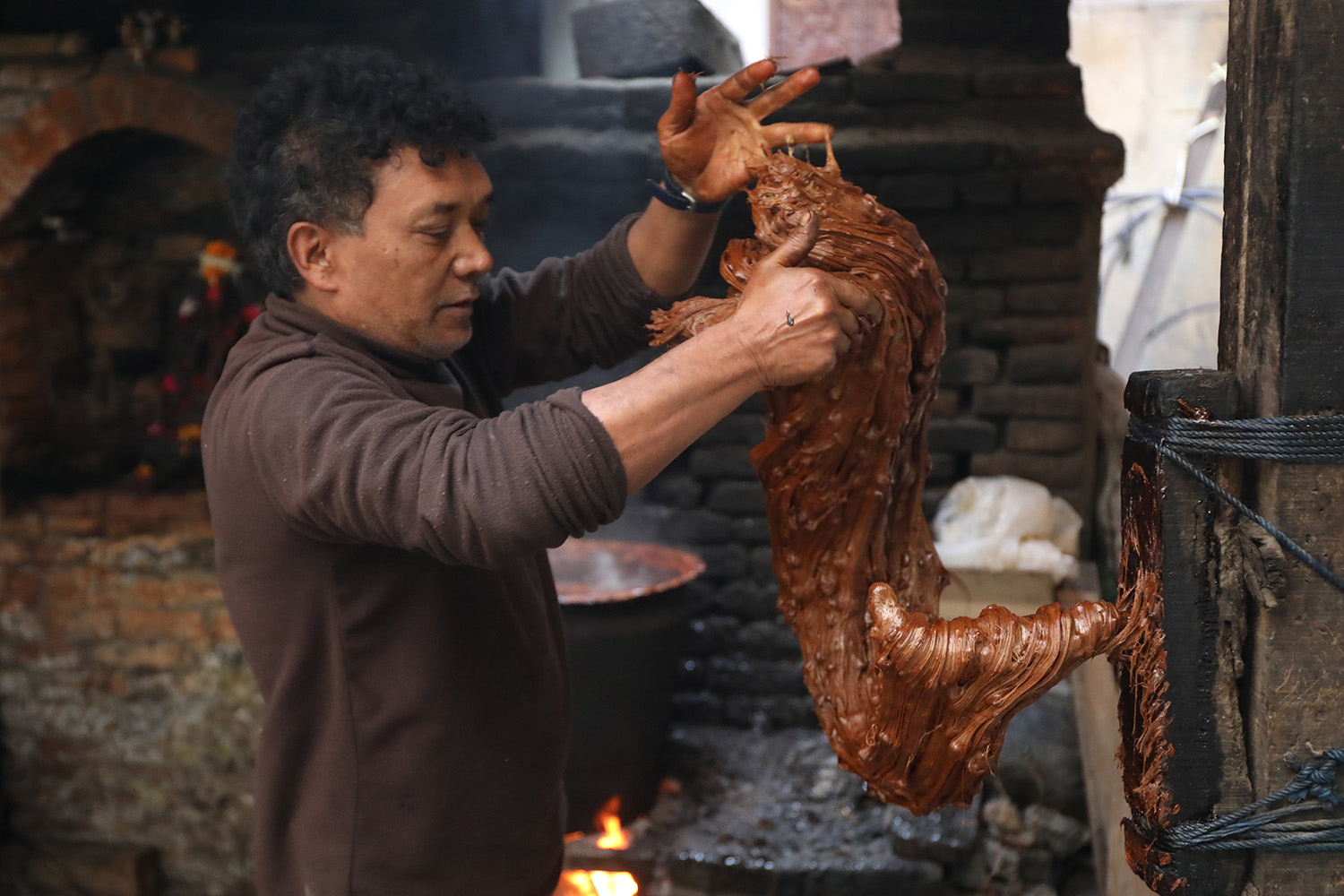 A man prepares molasses, locally known as chaku, for the upcoming Maghe Sankranti festival in Tangal, Lalitpur, on Sunday. Elite Joshi/TKP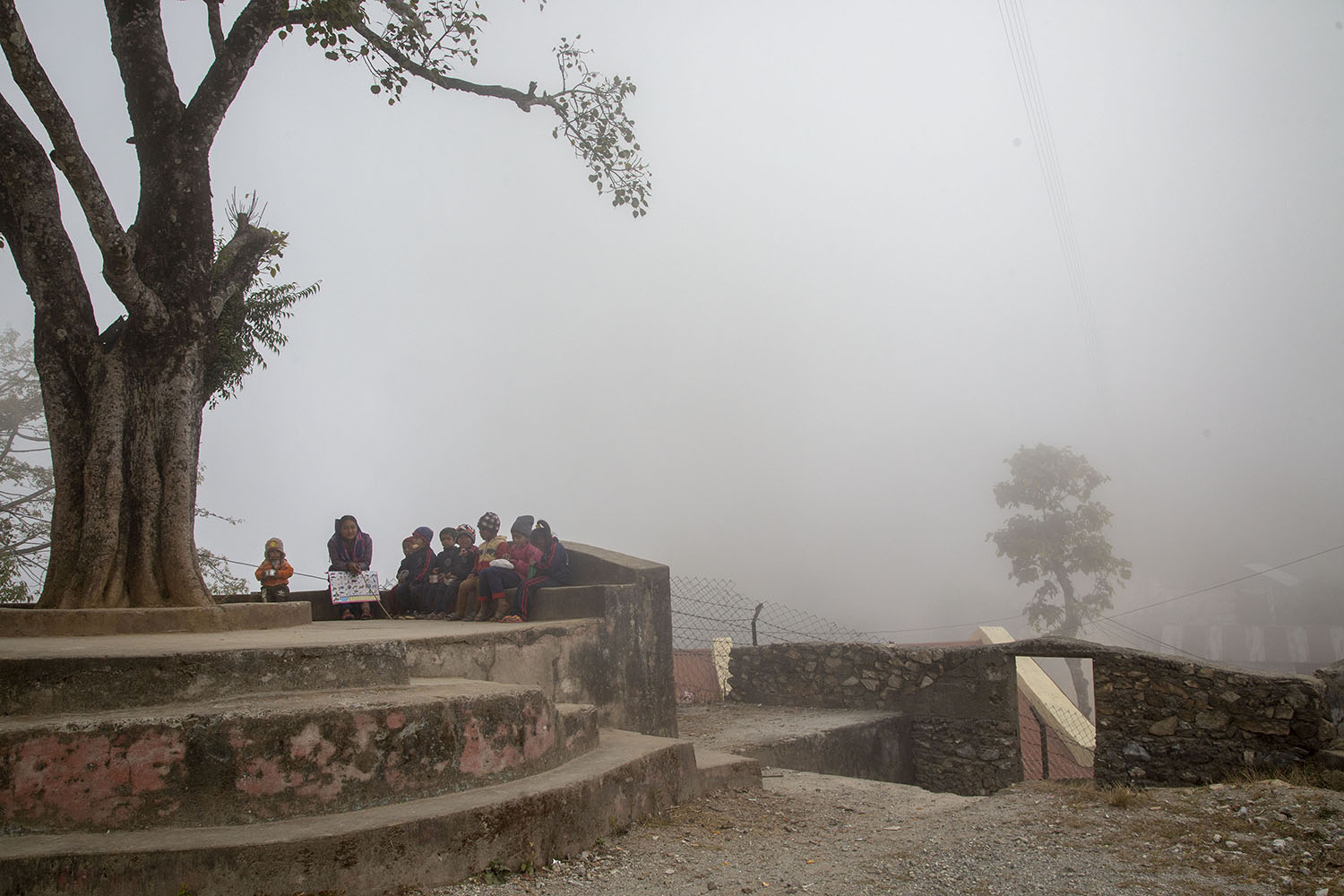 Students of a community school have lunch provided under the government's mid-day meal programme in Galyang Municipality, Syangja. Prakash Chandra Timilsena/TKP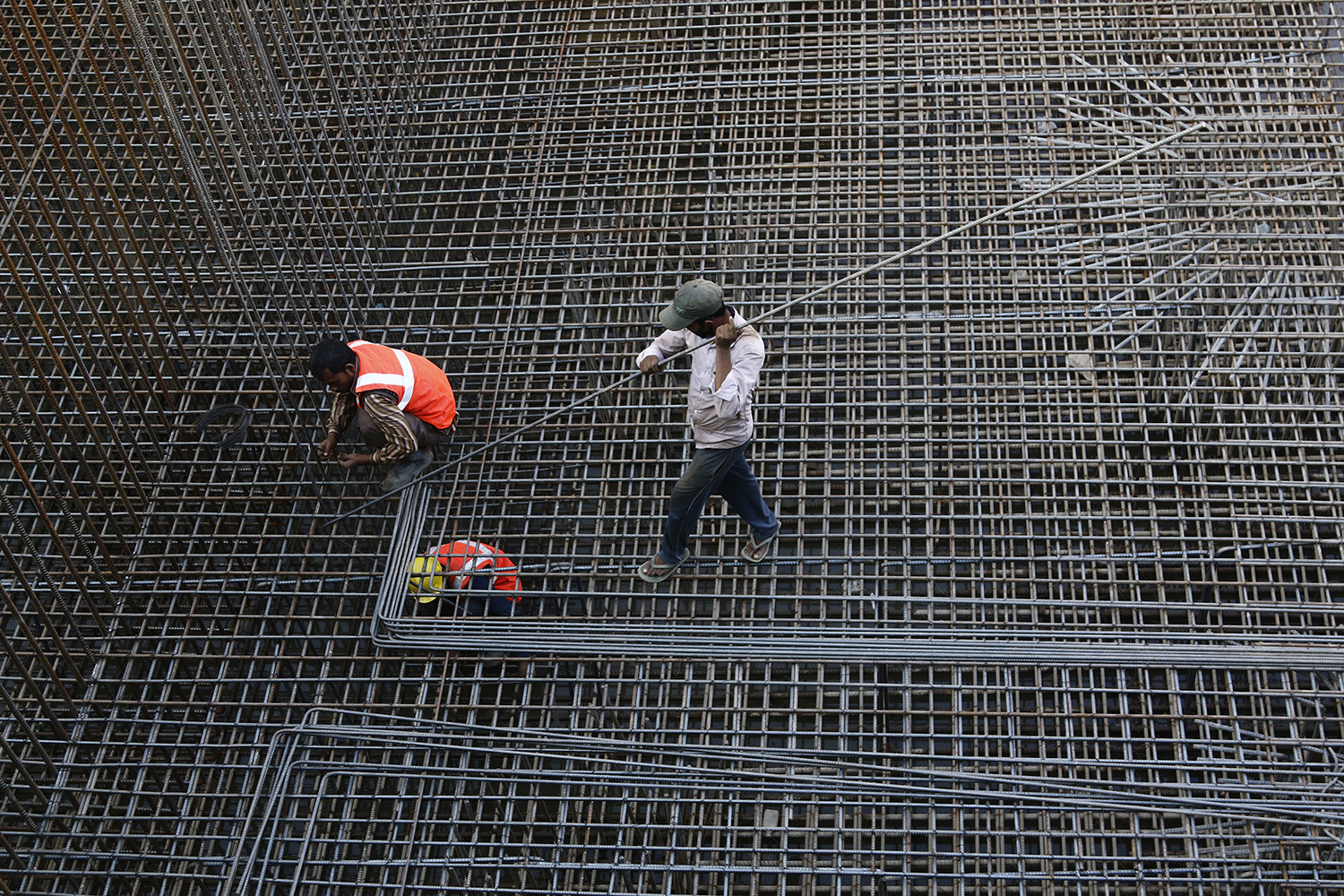 Labourers work at the construction site of a bridge near Paropakar School in Kathmandu. Keshav Thapa/TKP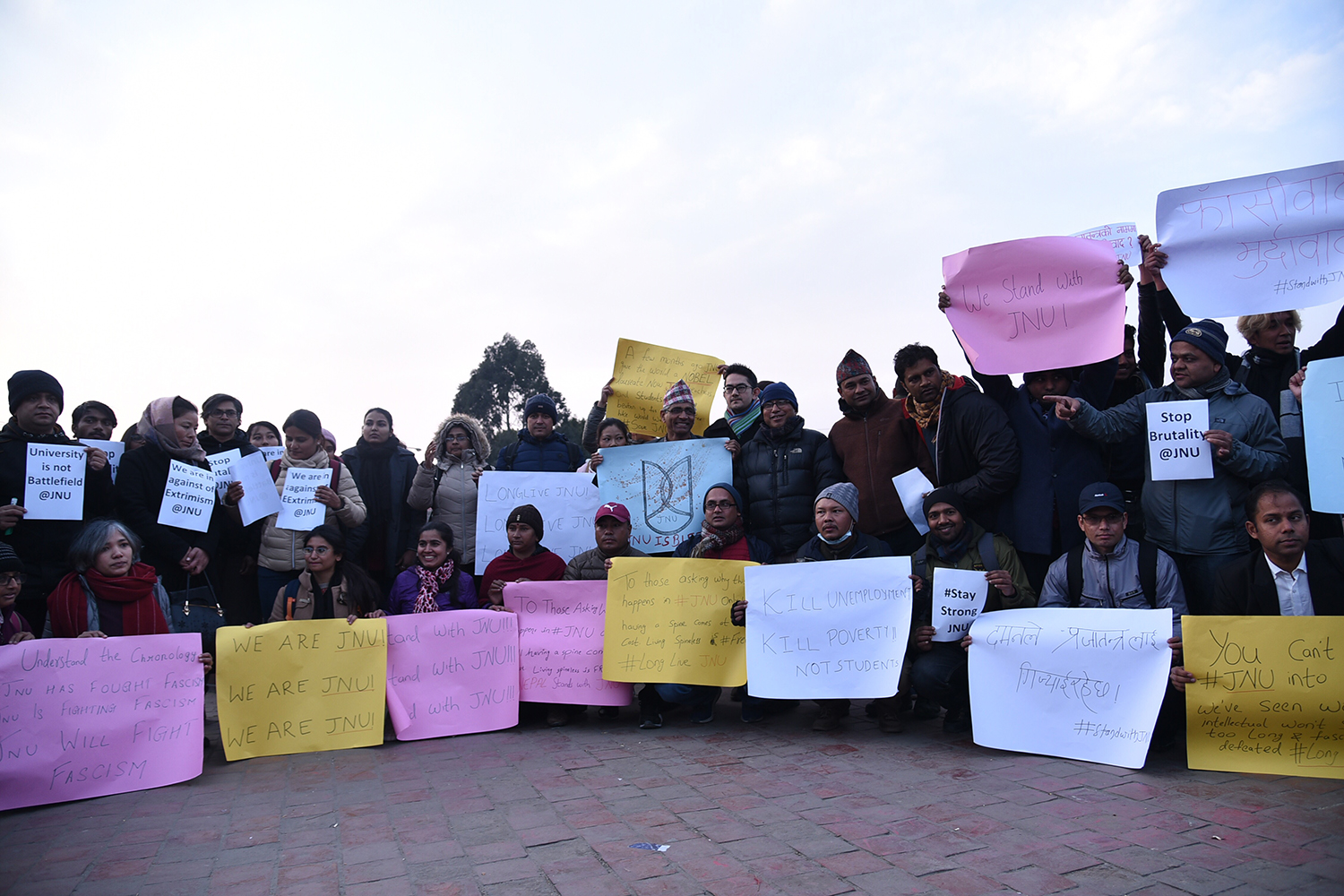 The alumni of Jawaharlal Nehru University stage a demonstration in Kathmandu on Monday to protest Sunday's attack on the university students by a masked mob. Angad Dhakal/TKP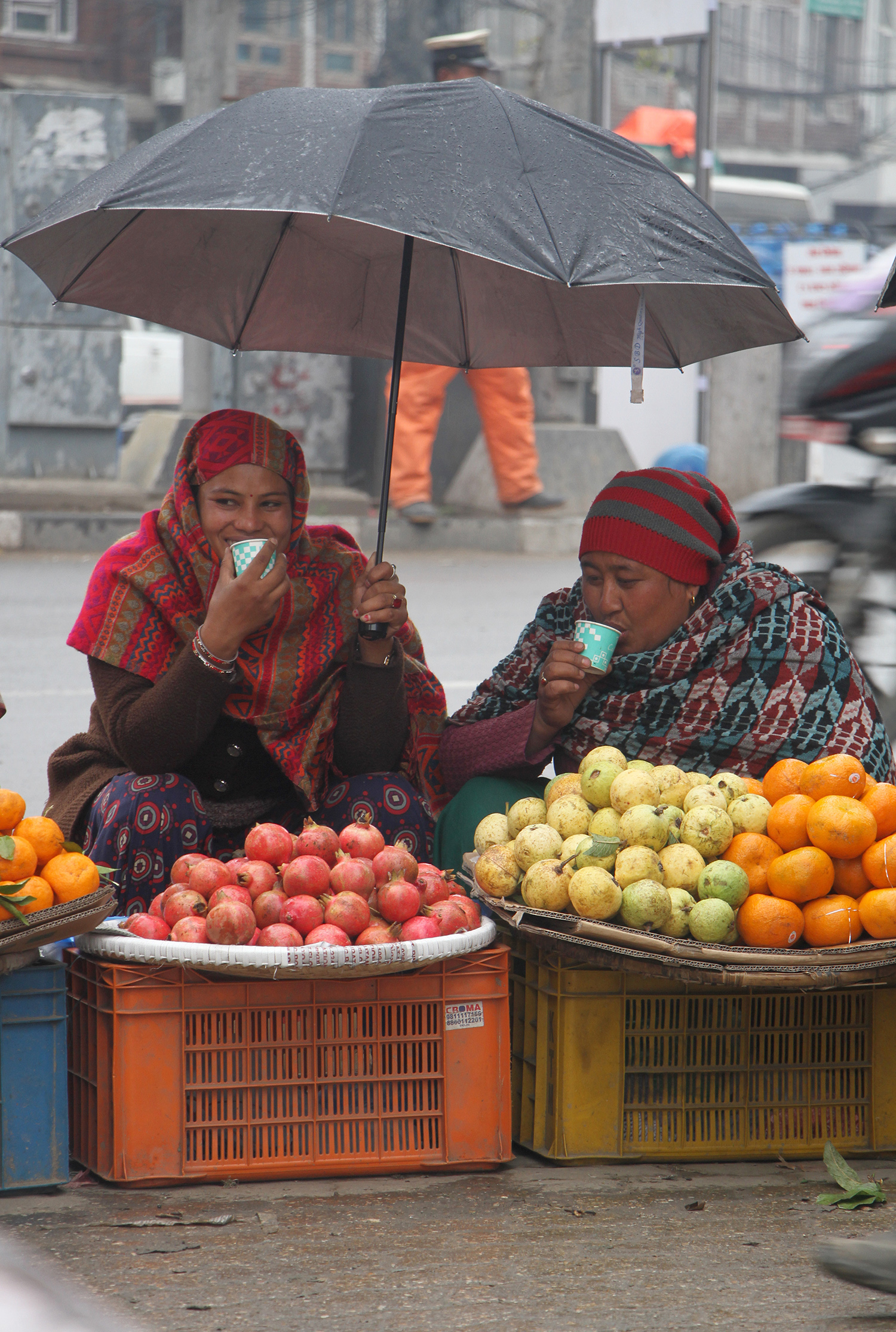 Fruitsellers sip tea on a cold rainy afternoon on the footpath outside the Kalimati fruit and vegetable market in the Capital on Wednesday. Beeju Maharjan/TKP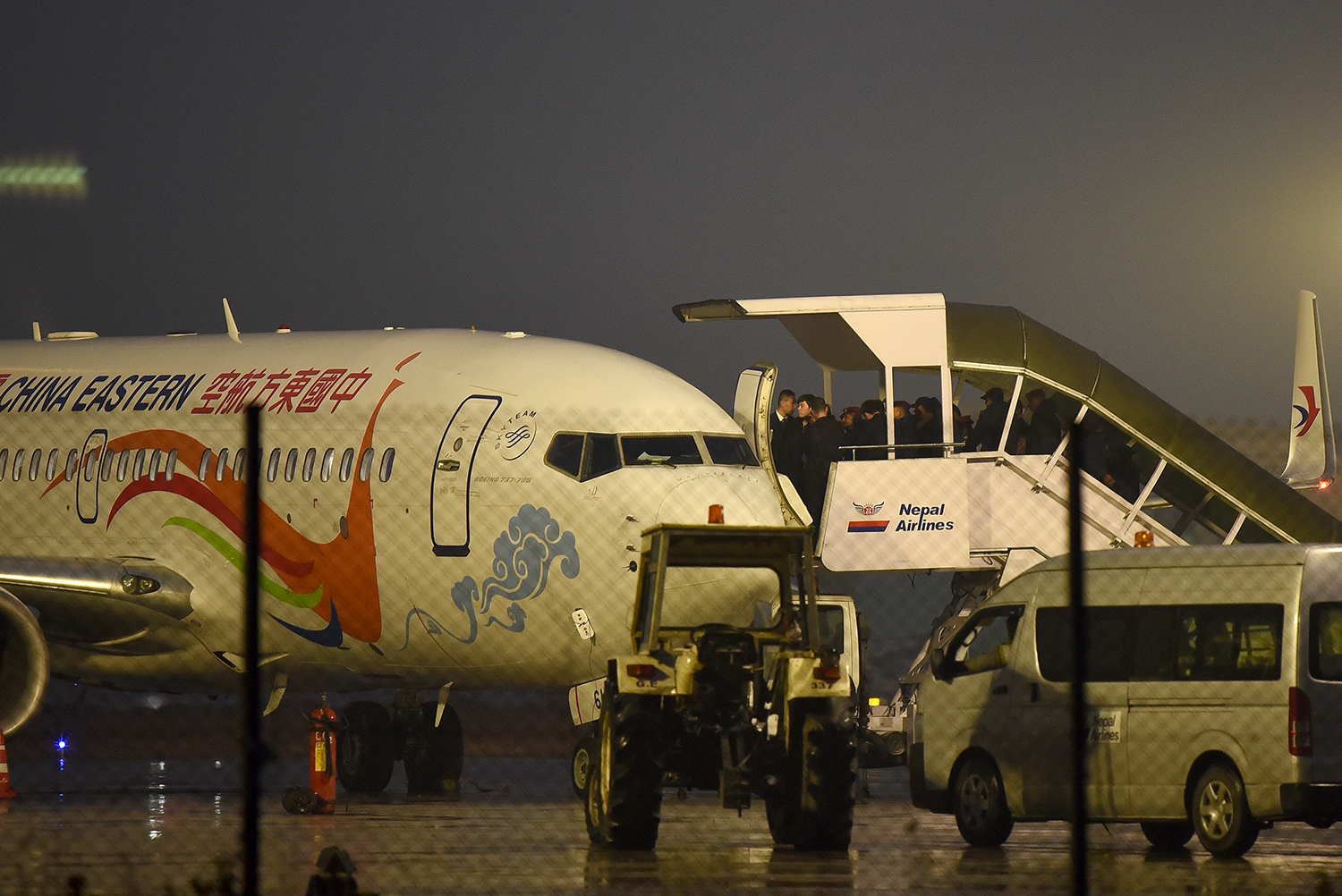 Chinese nationals who were arrested in Kathmandu last month board a chartered flight at Tribhuvan International Airport on Wednesday after Nepal deported them. Angad Dhakal/TKP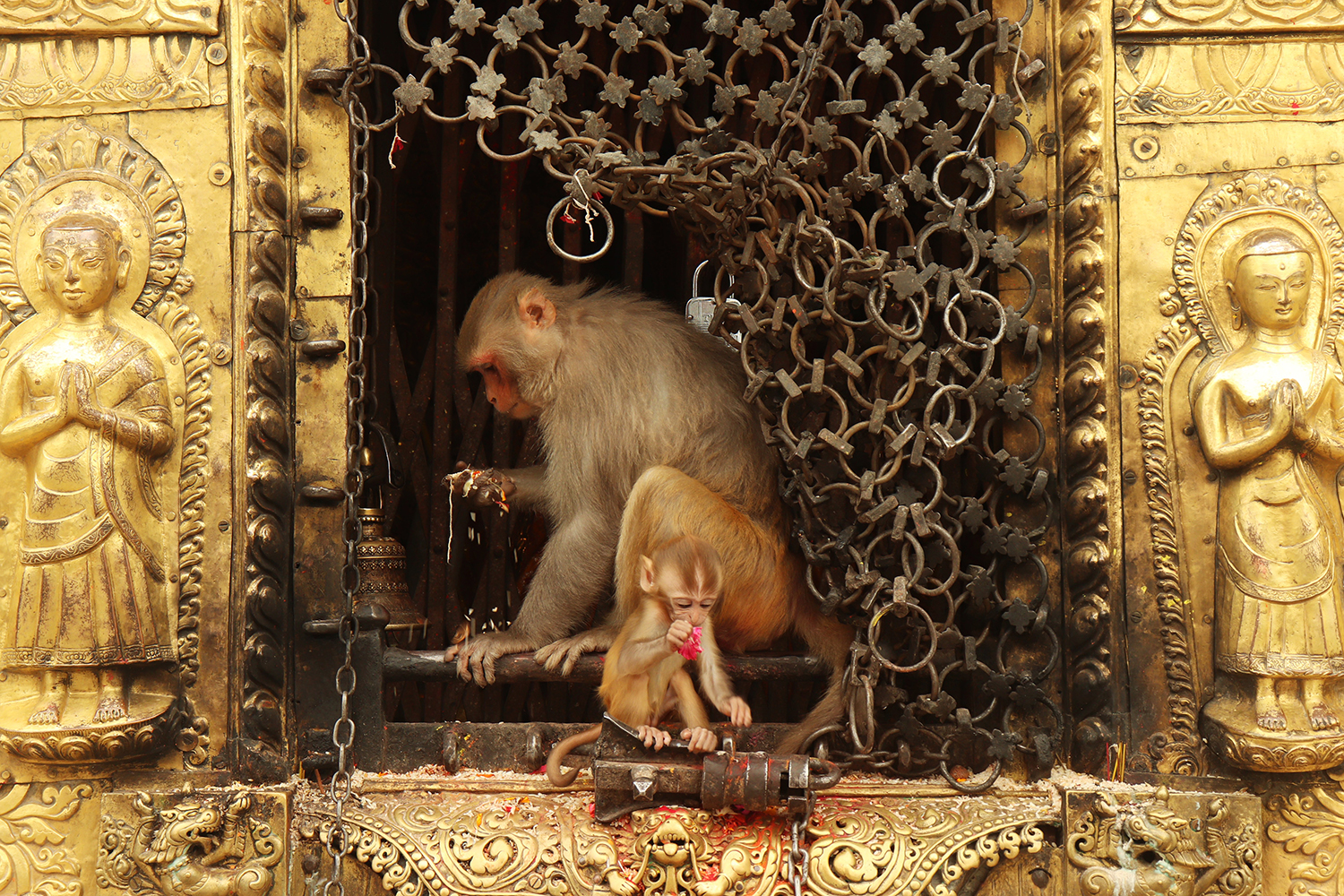 Monkeys eat the offerings made by devotees at a shrine in Swayambhu, Kathmandu. Aabhash Shrestha/TKP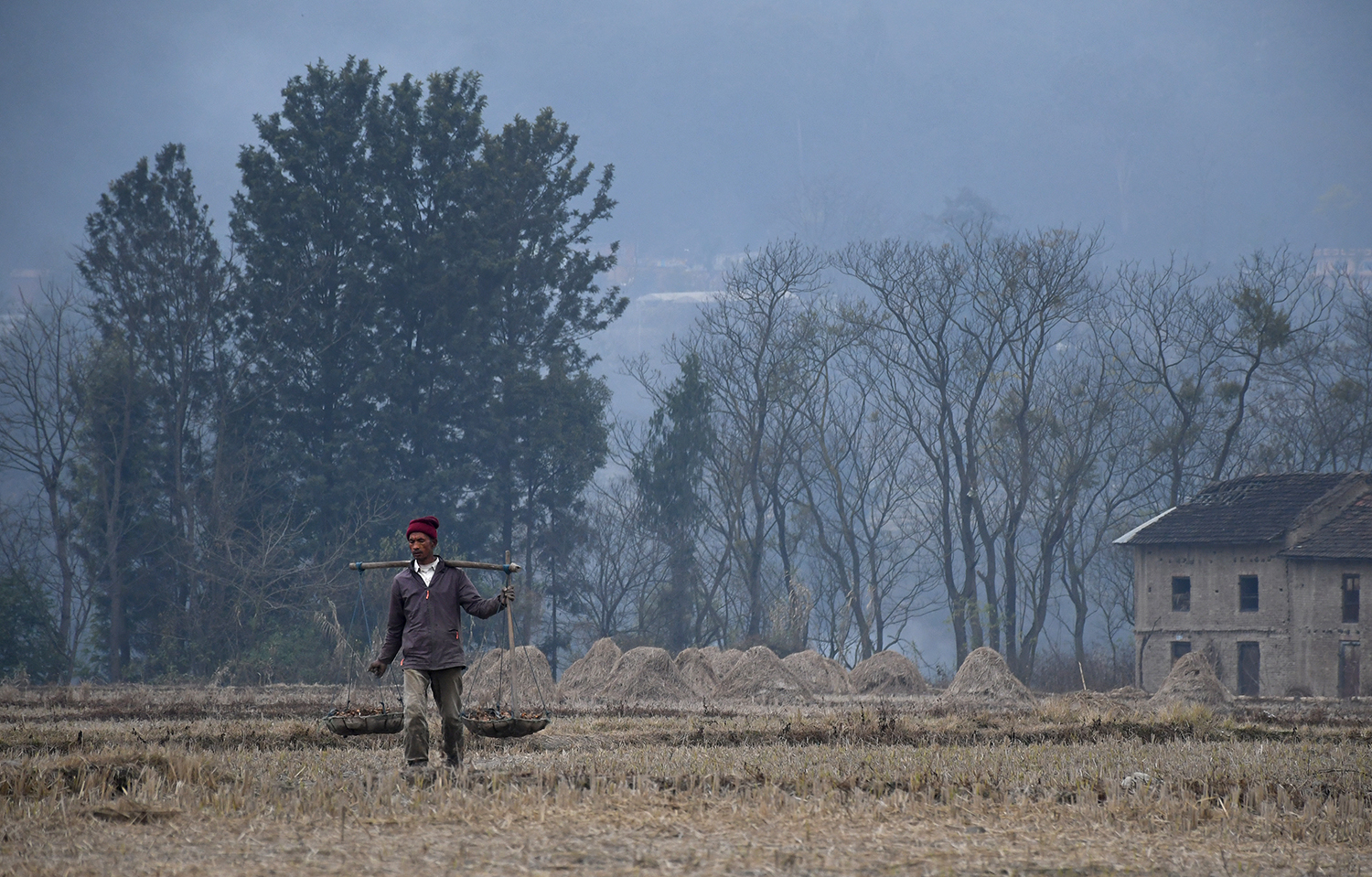 A farmer returns home with freshly harvested turmeric in Khokana, Lalitpur, on Wednesday. Anish Regmi/TKP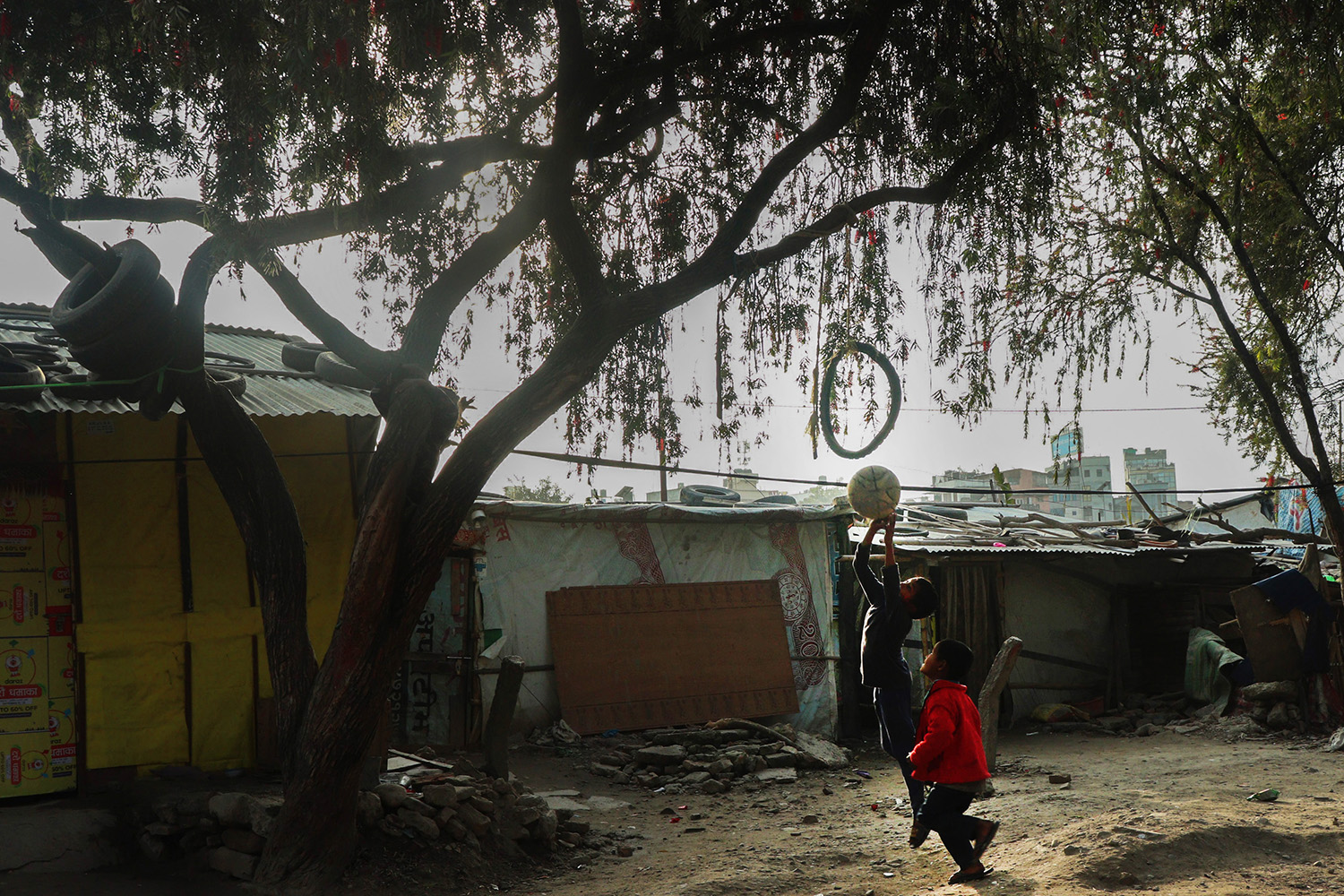 Children play basketball with a make-do backboard made from an old tyre in the squatter area along the Bagmati river in Thapathali, Kathmandu. Aabhash Shrestha/TKP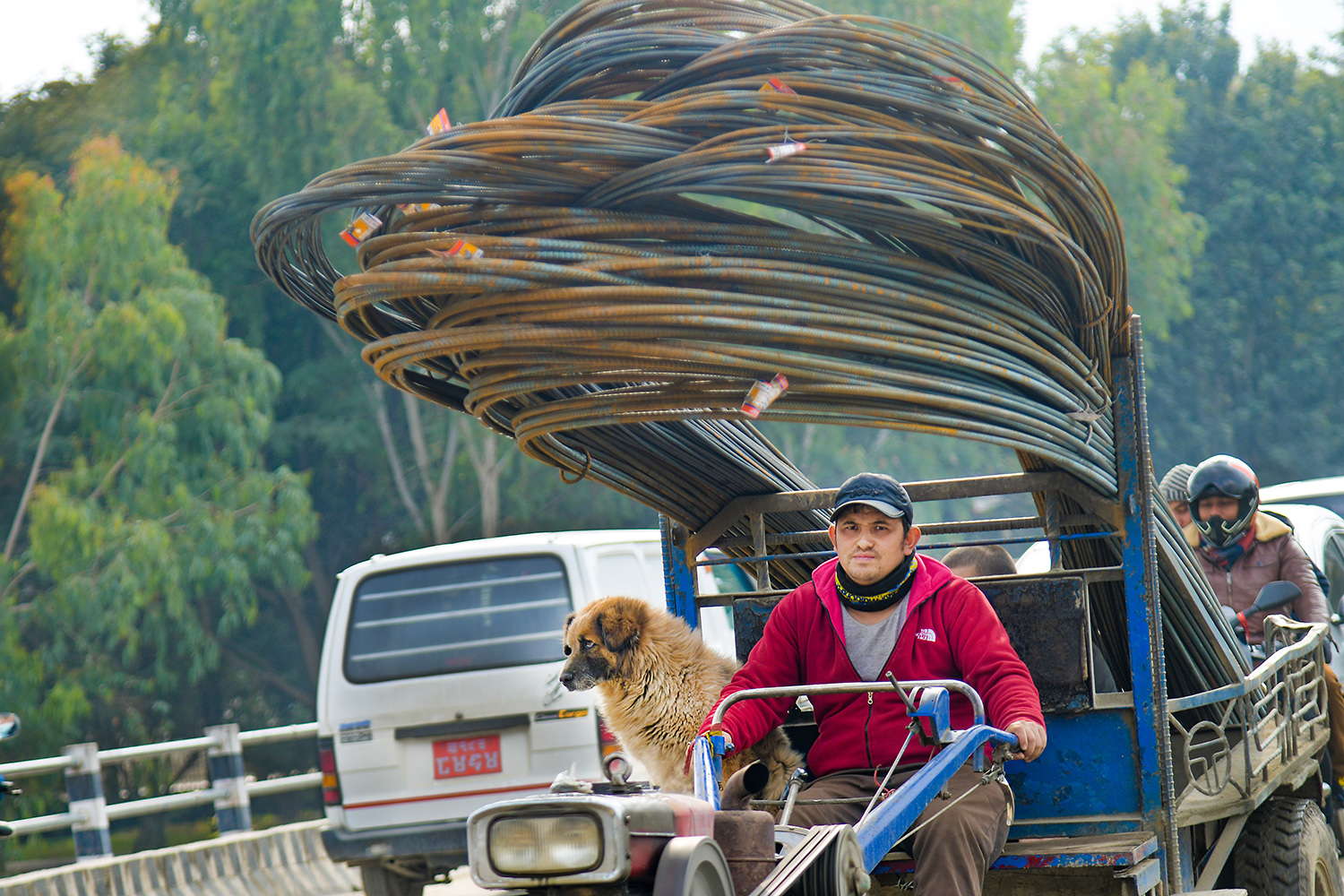 A tractor driver is accompanied by his dog as he transports steel rods in Kathmandu. Deepak KC/TKP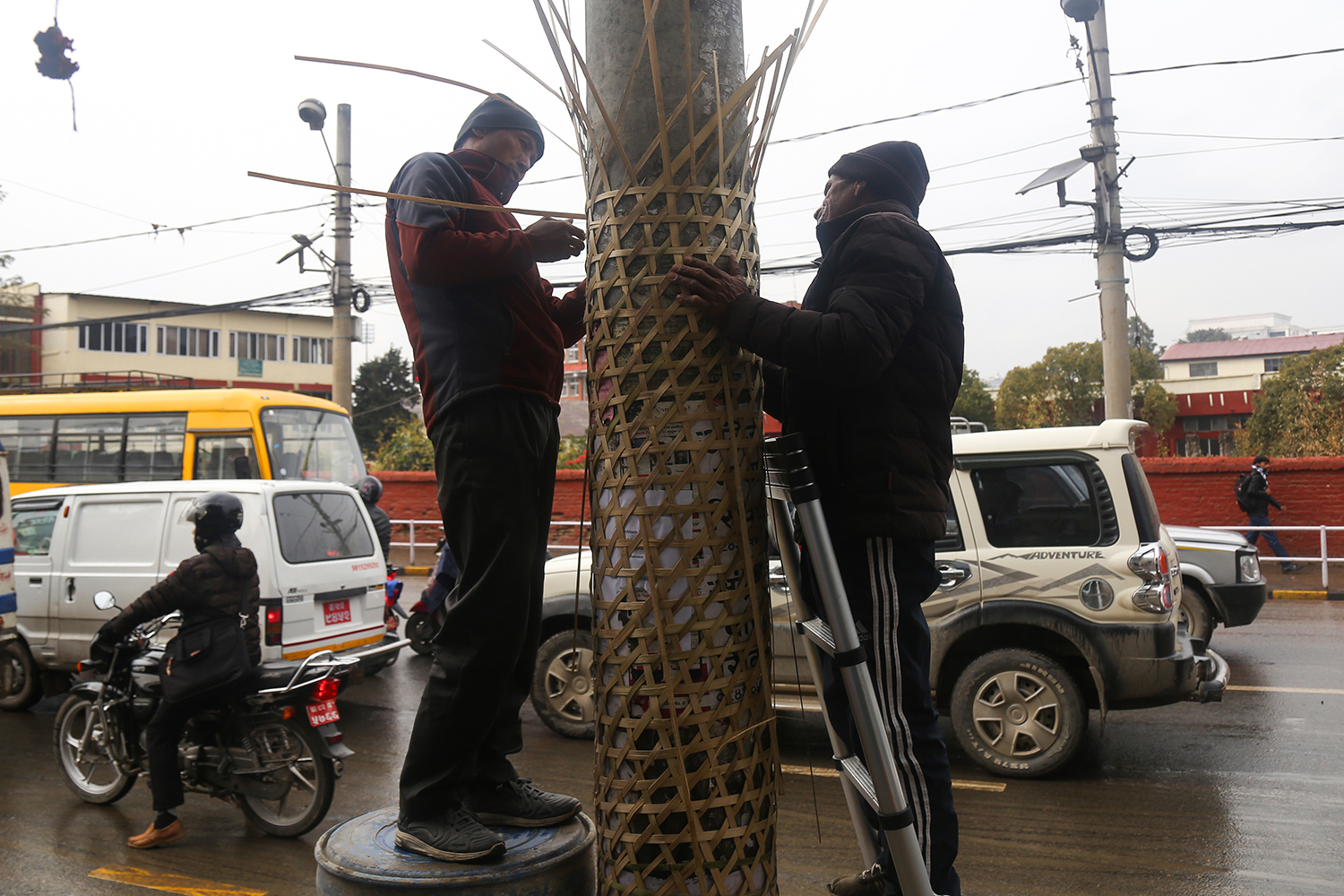 Artists from Dolakha cover up electricity poles by weaving together bamboo strips in Thapathali, Kathmandu, on Thursday. Kabin Adhikari/TKP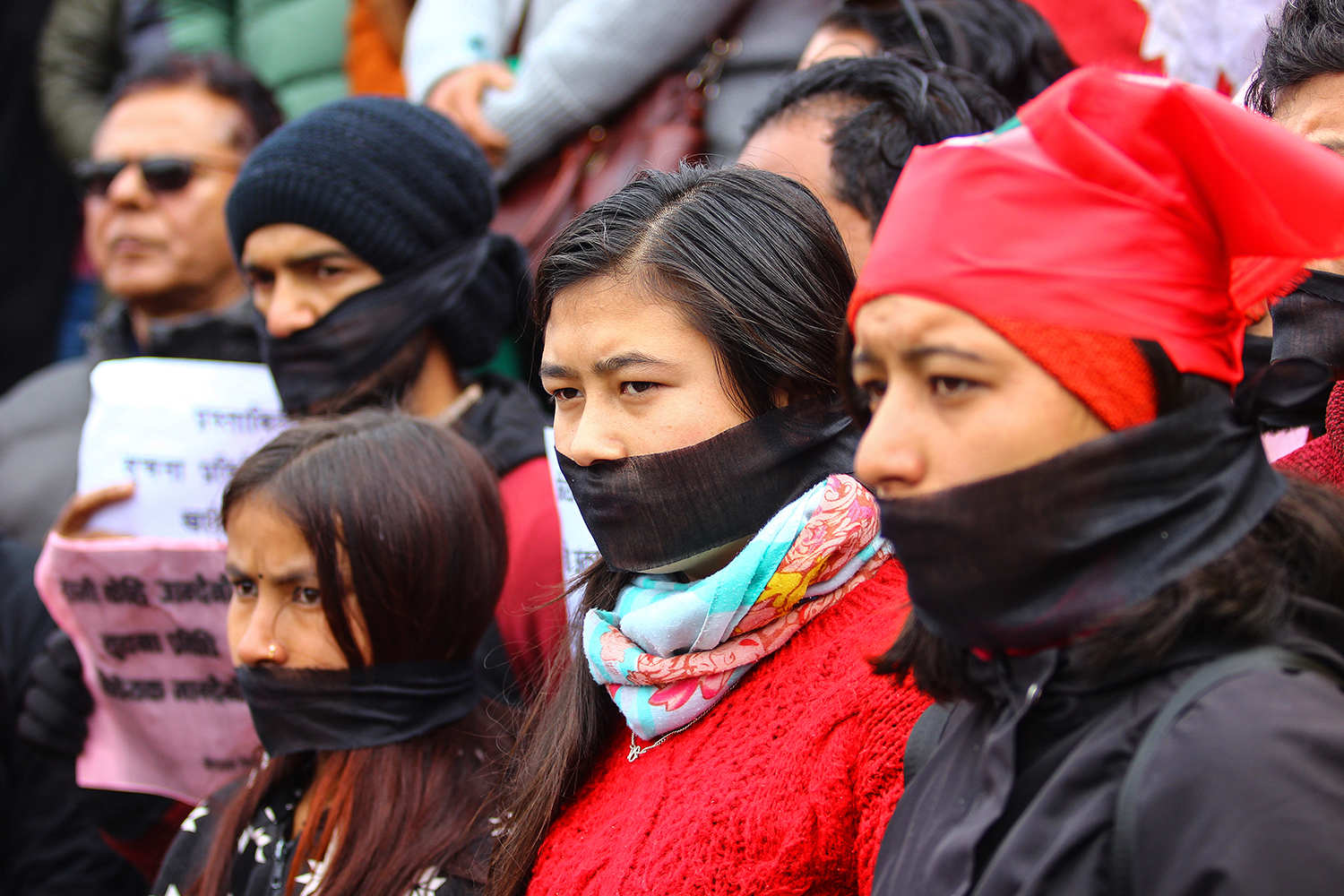 Students participate in a protest rally against the government's Media Council Bill at Maitighar in Kathmandu, on Thursday. Kabin Adhikari/TKP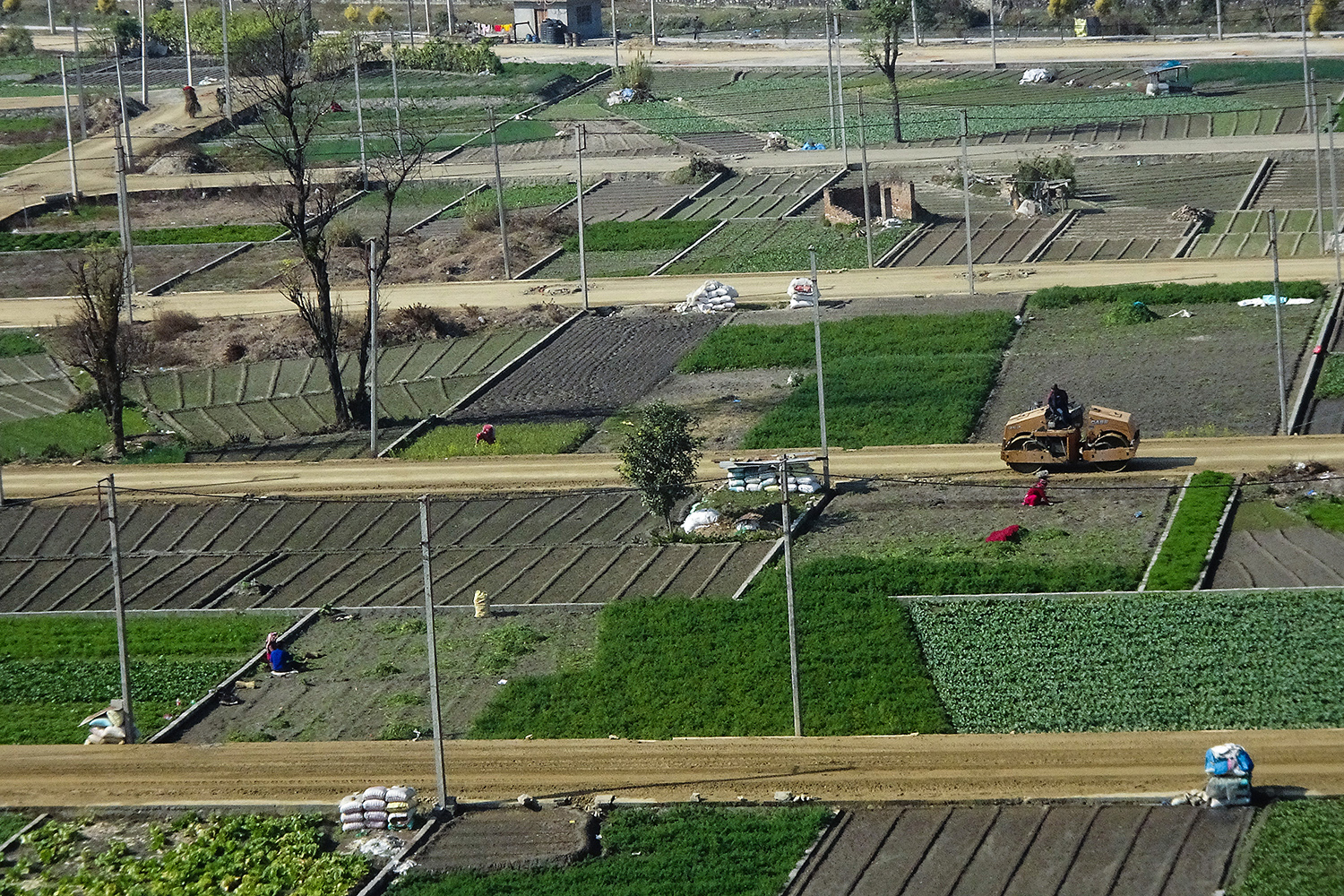 Farming activity is seen in an area that has been plotted for house construction near the Manohara river in Sanothimi, Bhaktapur. Deepak KC/TKP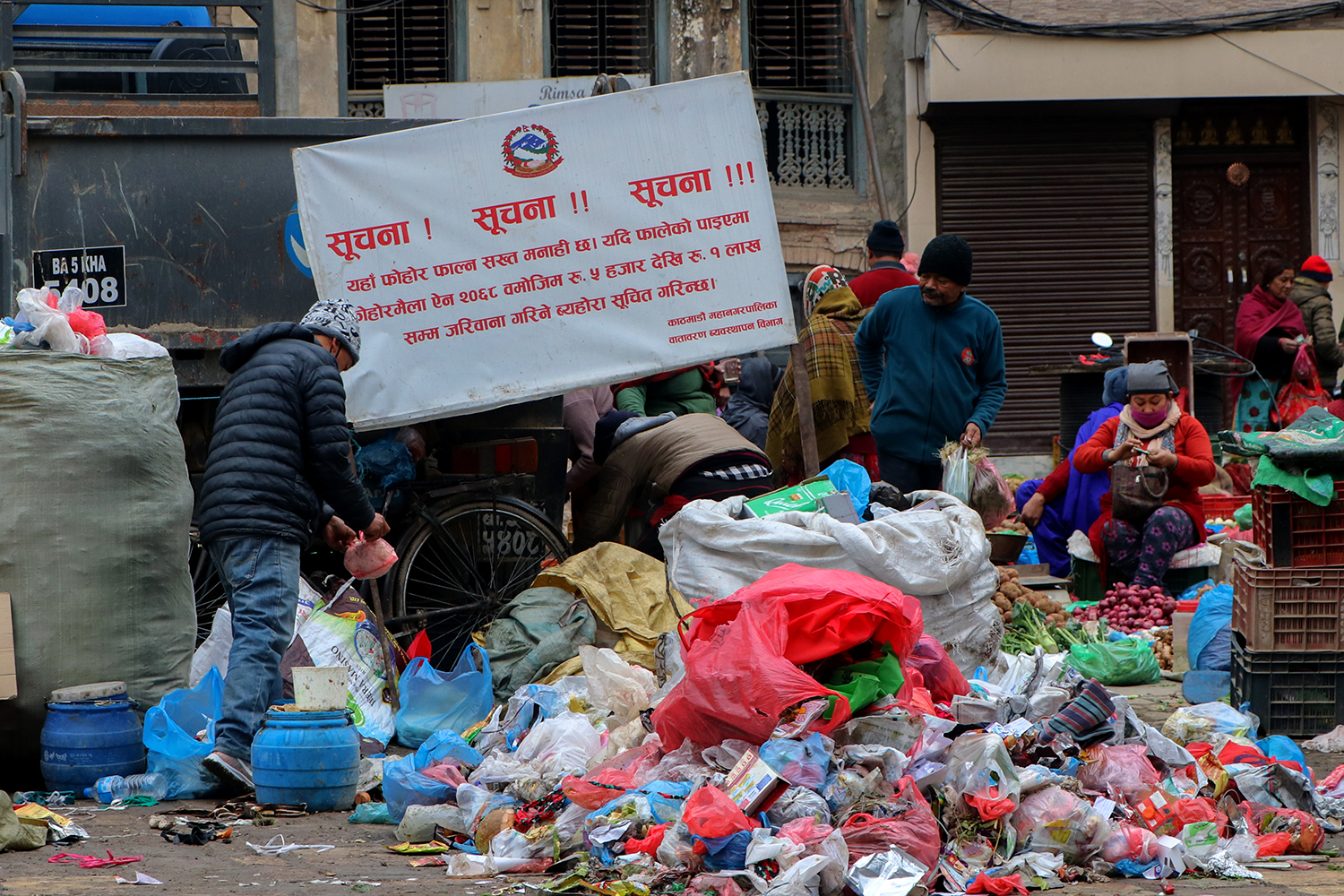 Garbage is strewn in front of a notice board that prohibits people from throwing rubbish in public spaces at Lagan Tole, Kathmandu, on Friday. Sujan Dangol/TKP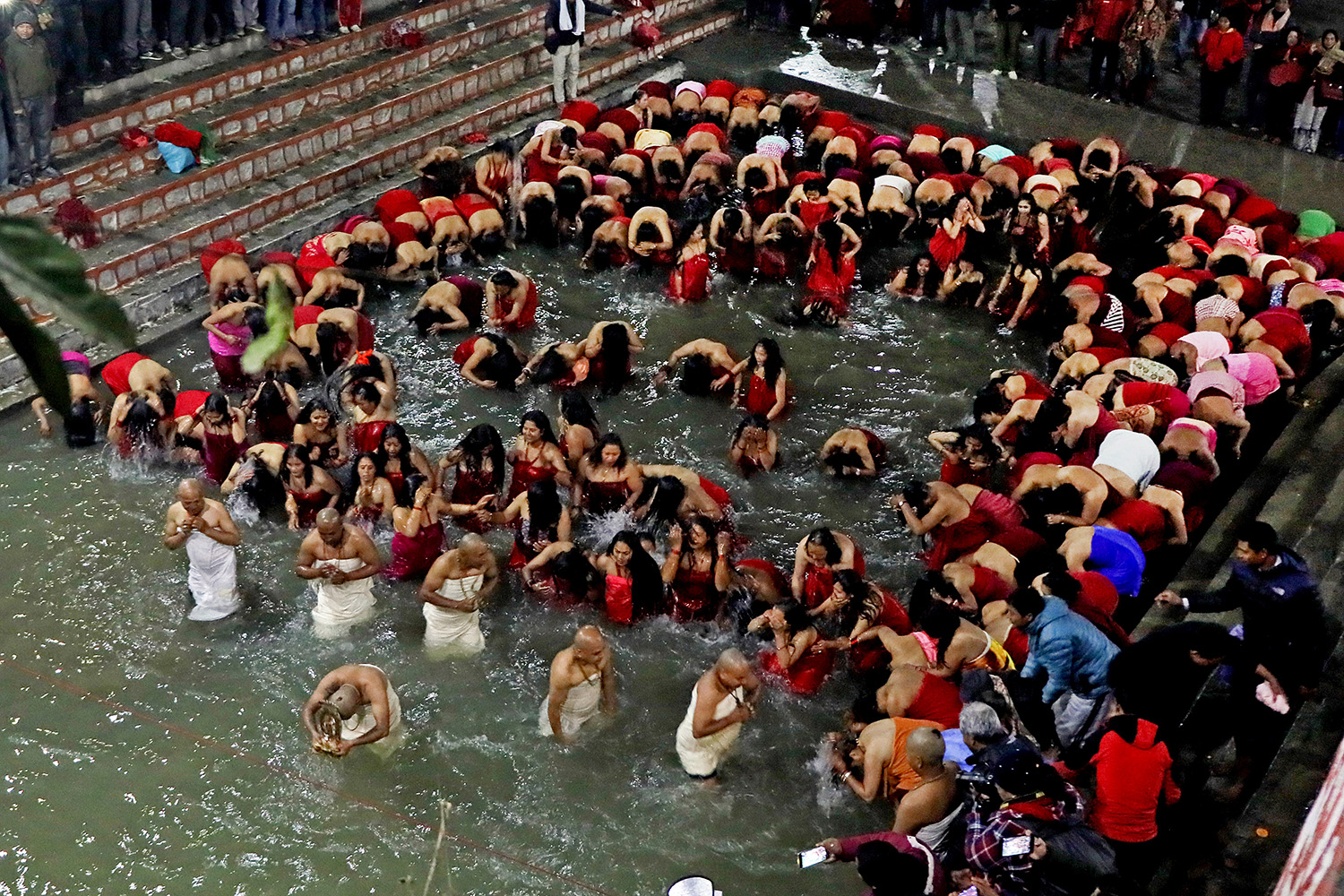 Devotees bathe in the Shalinadi river on the first day of the month-long Swasthani ritual in Sankhu, Kathmandu, on Friday. Post photo
---