The week in 19 photos
Here are some of the best photos taken by our photographers in between December 29, 2019 to January 4, 2020.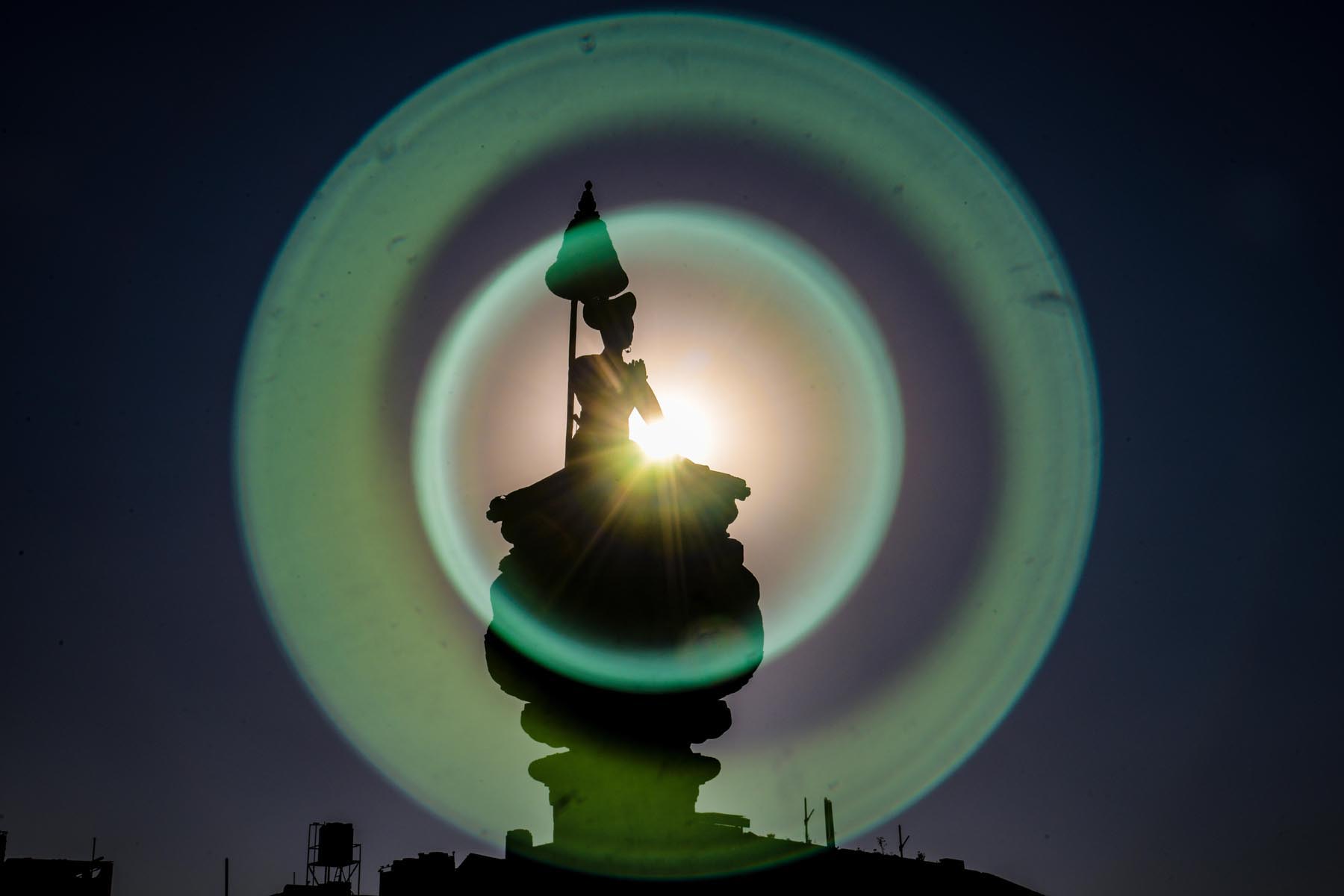 The idol of Bhupatindra Malla at Bhaktapur Durbar Square is encircled by the lens flare as an effect of shooting in direct sunlight. Deepak KC/TKP
Published at : January 4, 2020
Updated at : January 7, 2020 09:23
Some of the photos shot by our photographers in the past week.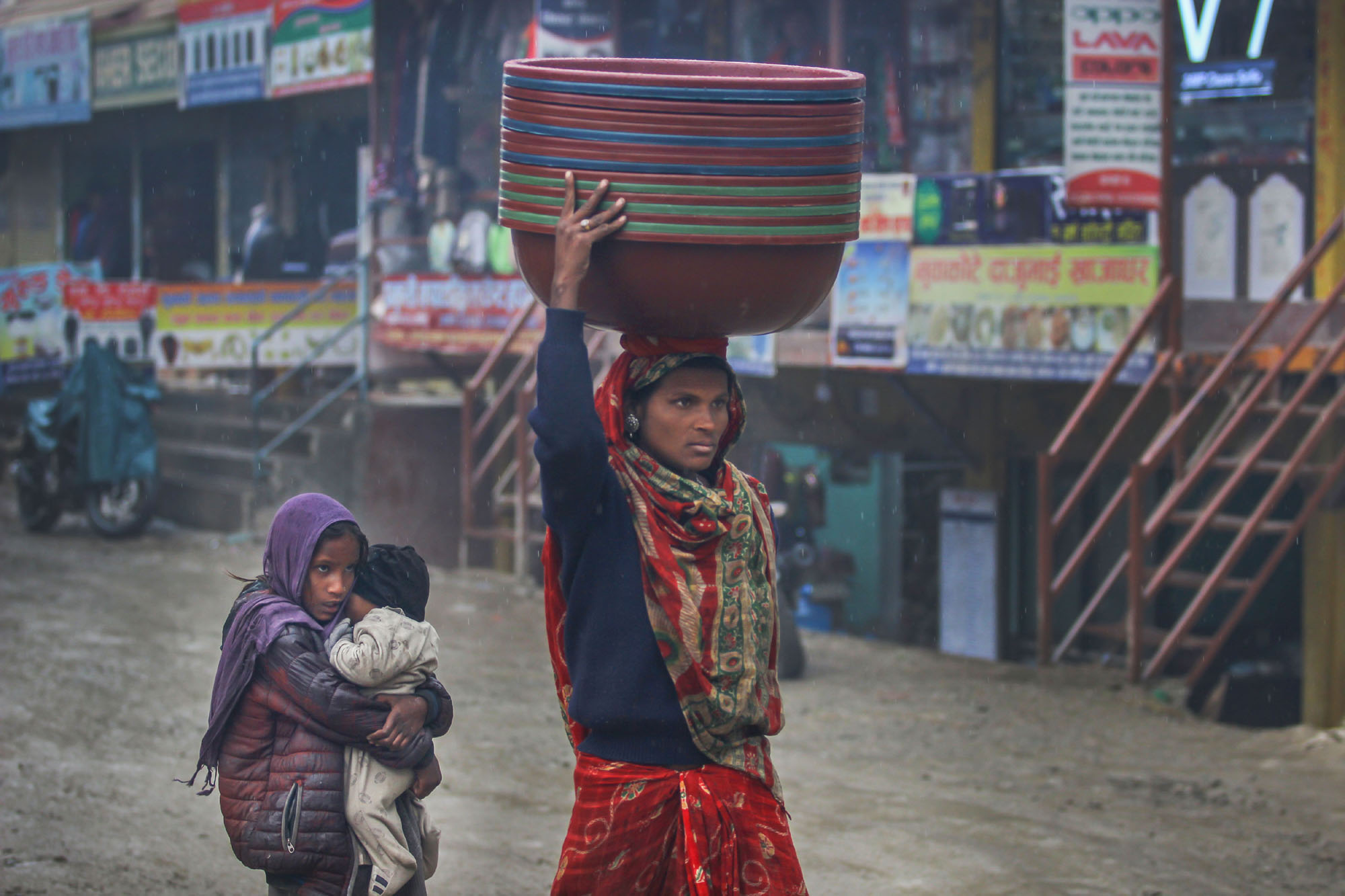 A woman carries plastic bowls to sell as her daughter carries her son and walks behind her in the rain in the Capital on Friday. Kabin Adhikari/TKP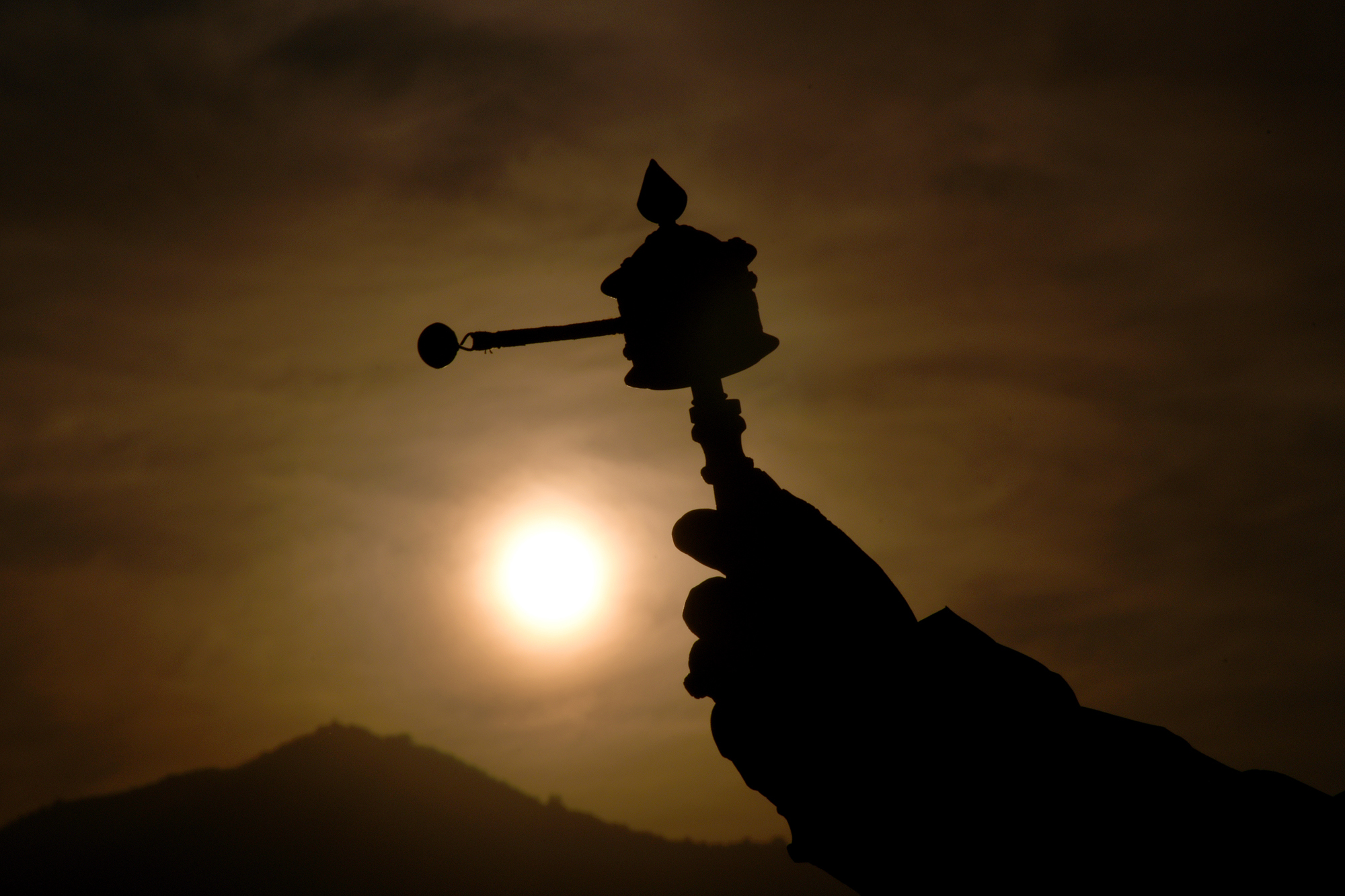 A monk rotates a prayer wheel, with the setting sun, the last of 2019, in the background, in Swayambhu, Kathmandu on Tuesday. Anish Regmi/TKP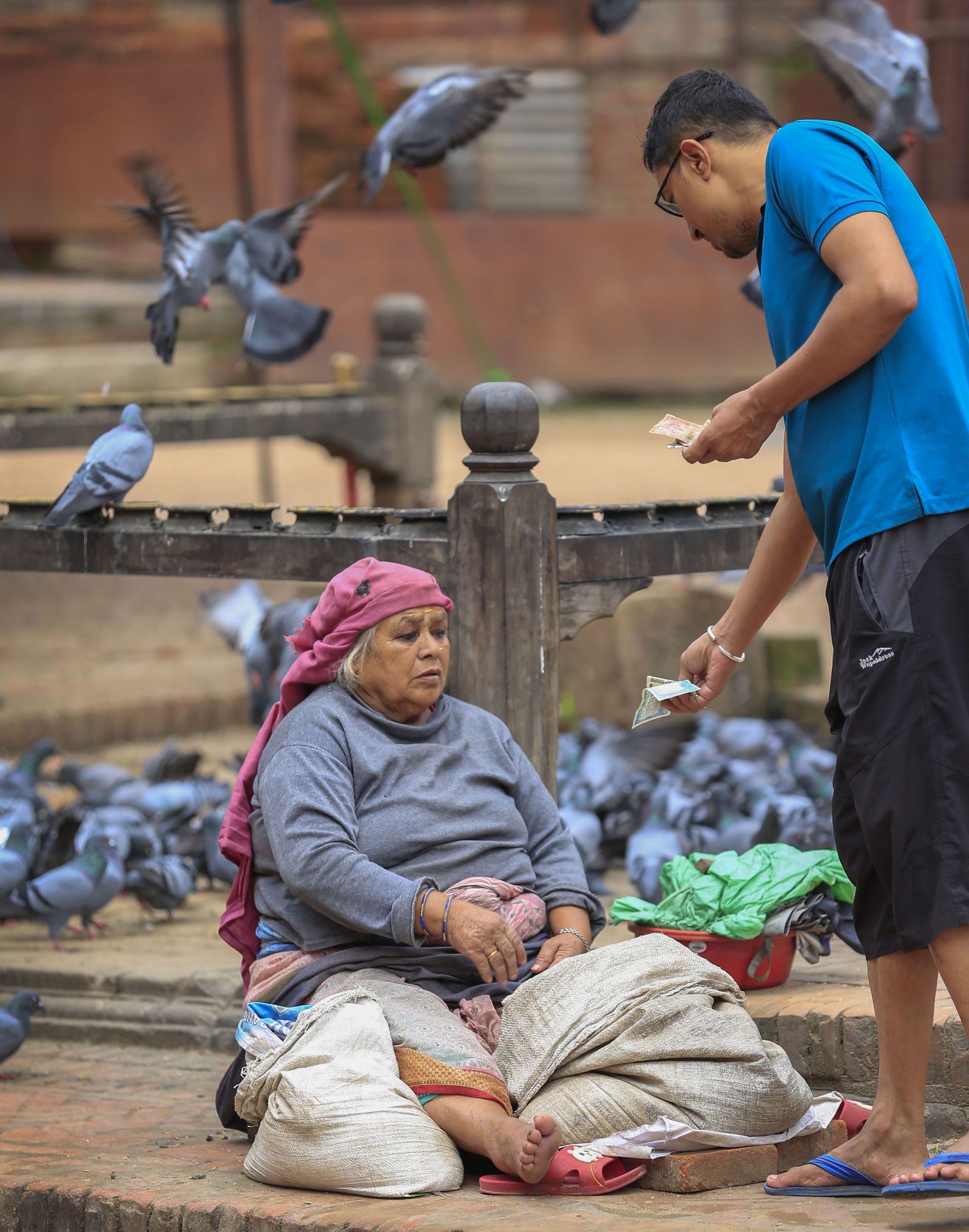 A woman sells bird feed at Patan Durbar Square in Lalitpur. Prakash Chandra Timlsena/TKP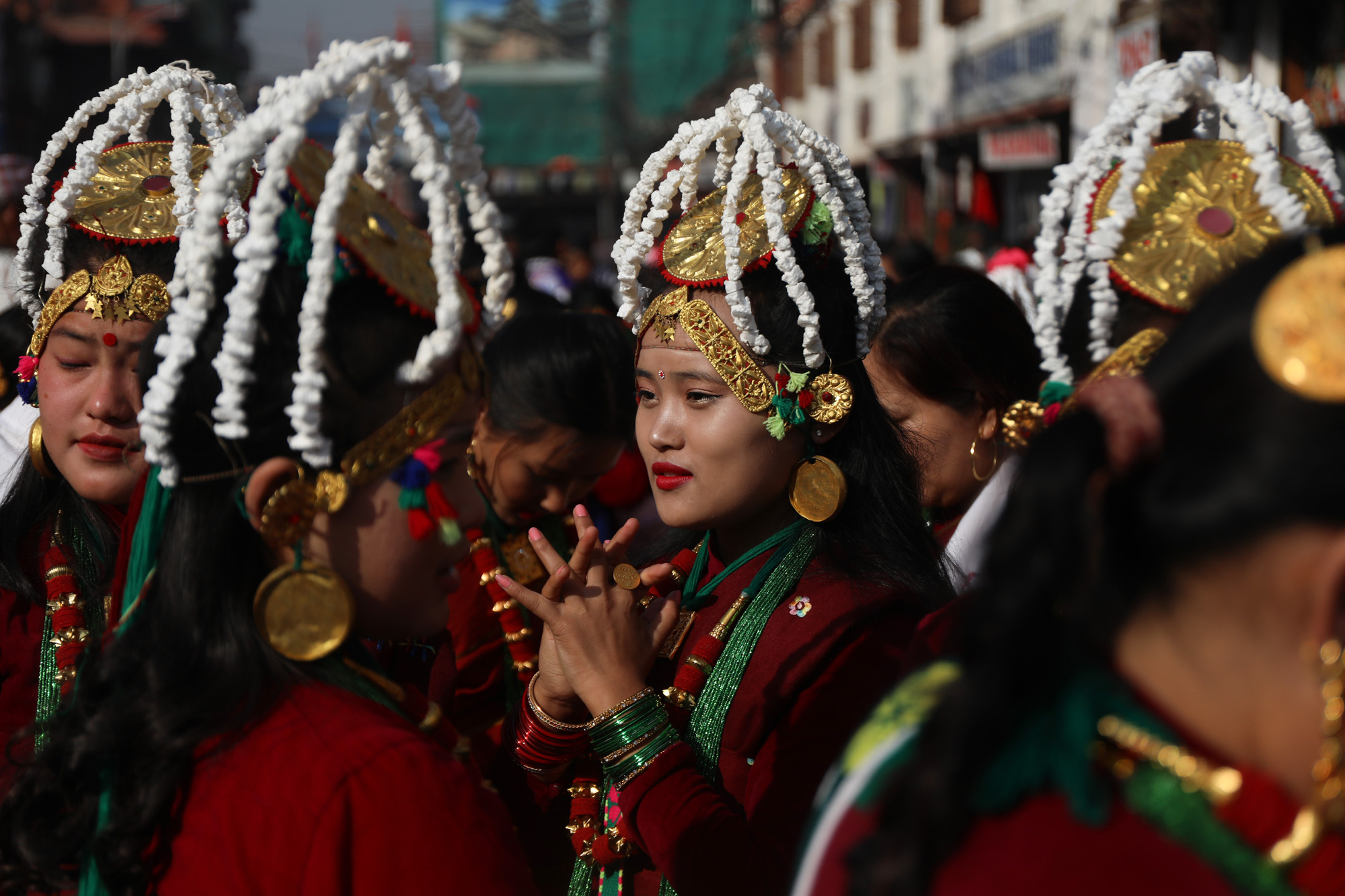 A group of women from the Gurung community wearing traditional attire participate in Tamu Lhosar in Tundikhel, Kathmandu, on Tuesday. Elite Joshi/TKP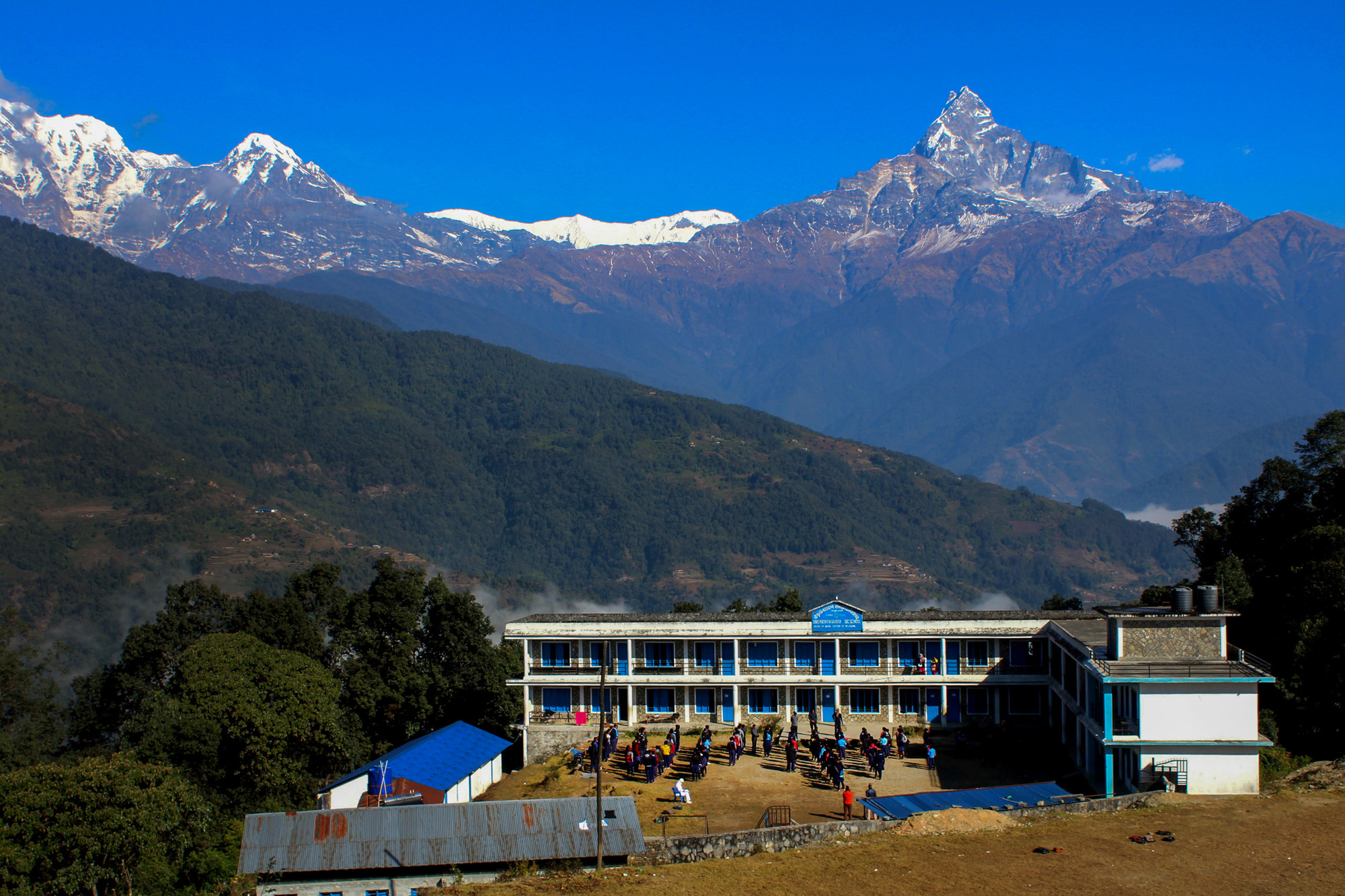 A view of Mt Machhapuchhare is seen in the background as students of Prithvi Narayan Secondary School gather for their morning assembly in Dhampus, Pokhara. Deepak Pariyar/TKP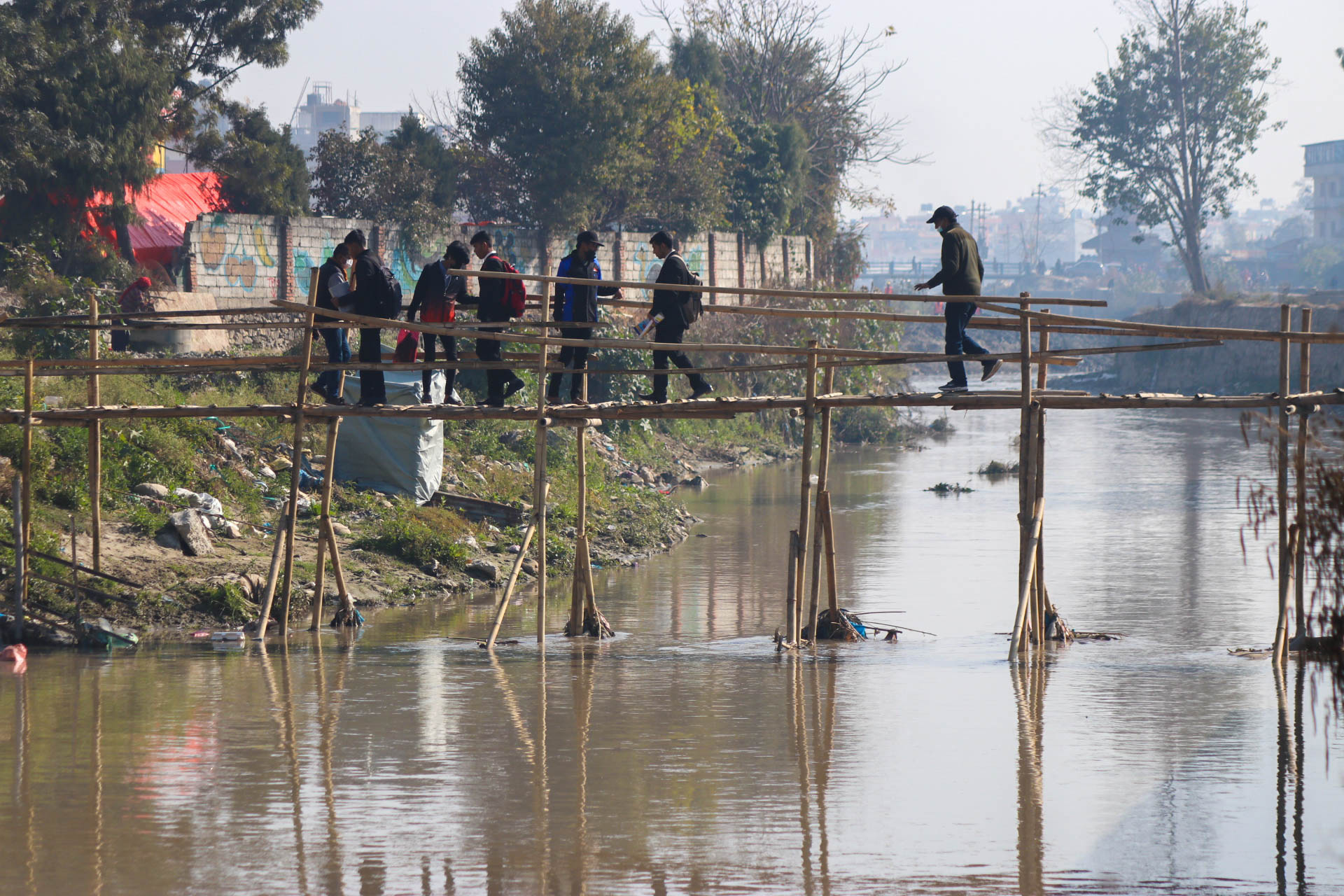 People use a makeshift bridge to cross the Bagmati river, in Balkumari, Lalitpur. Pratham Bista/TKP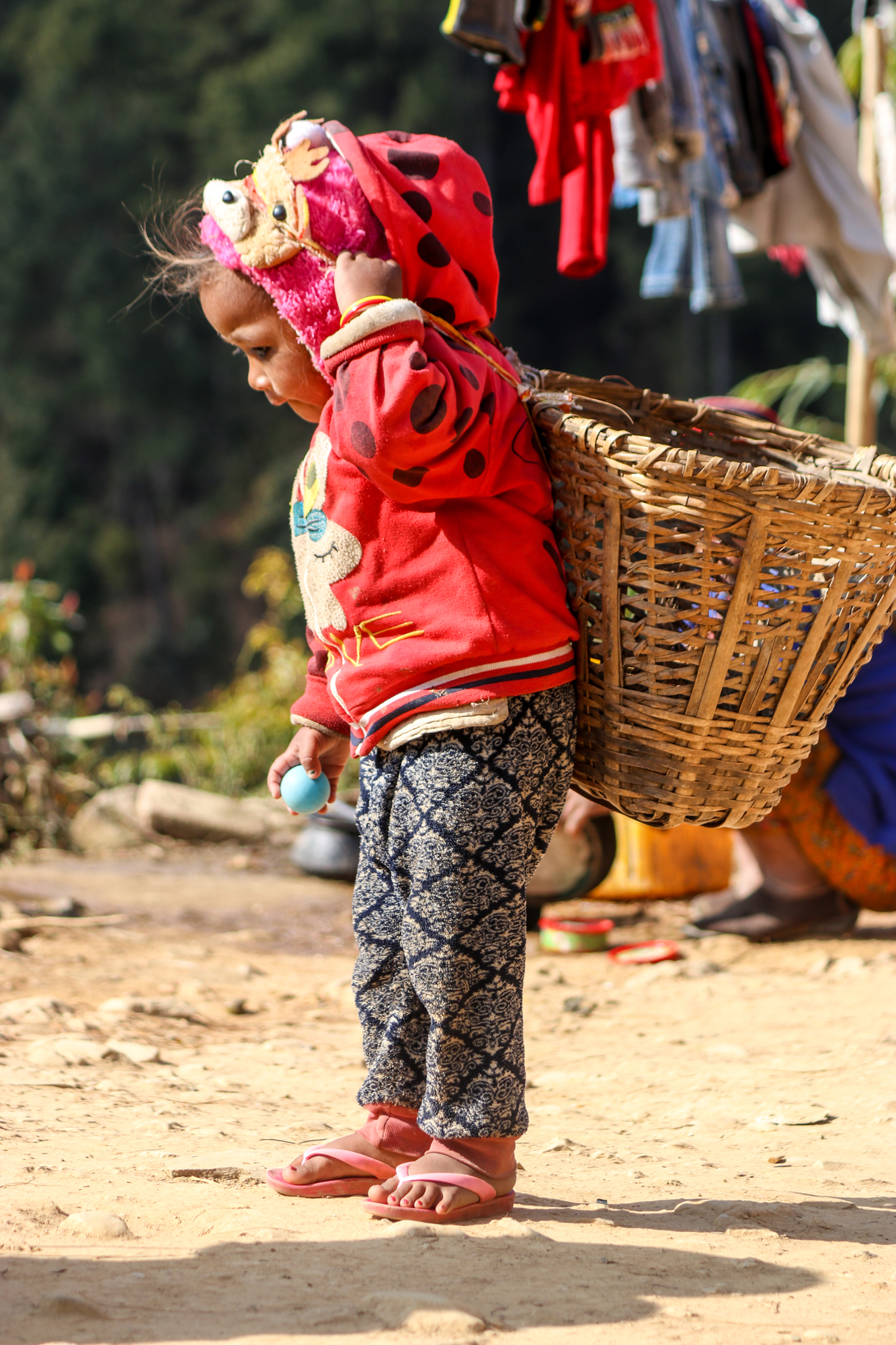 A child carries a wicker basket in the outskirts of the Valley. Pratham Bista/TKP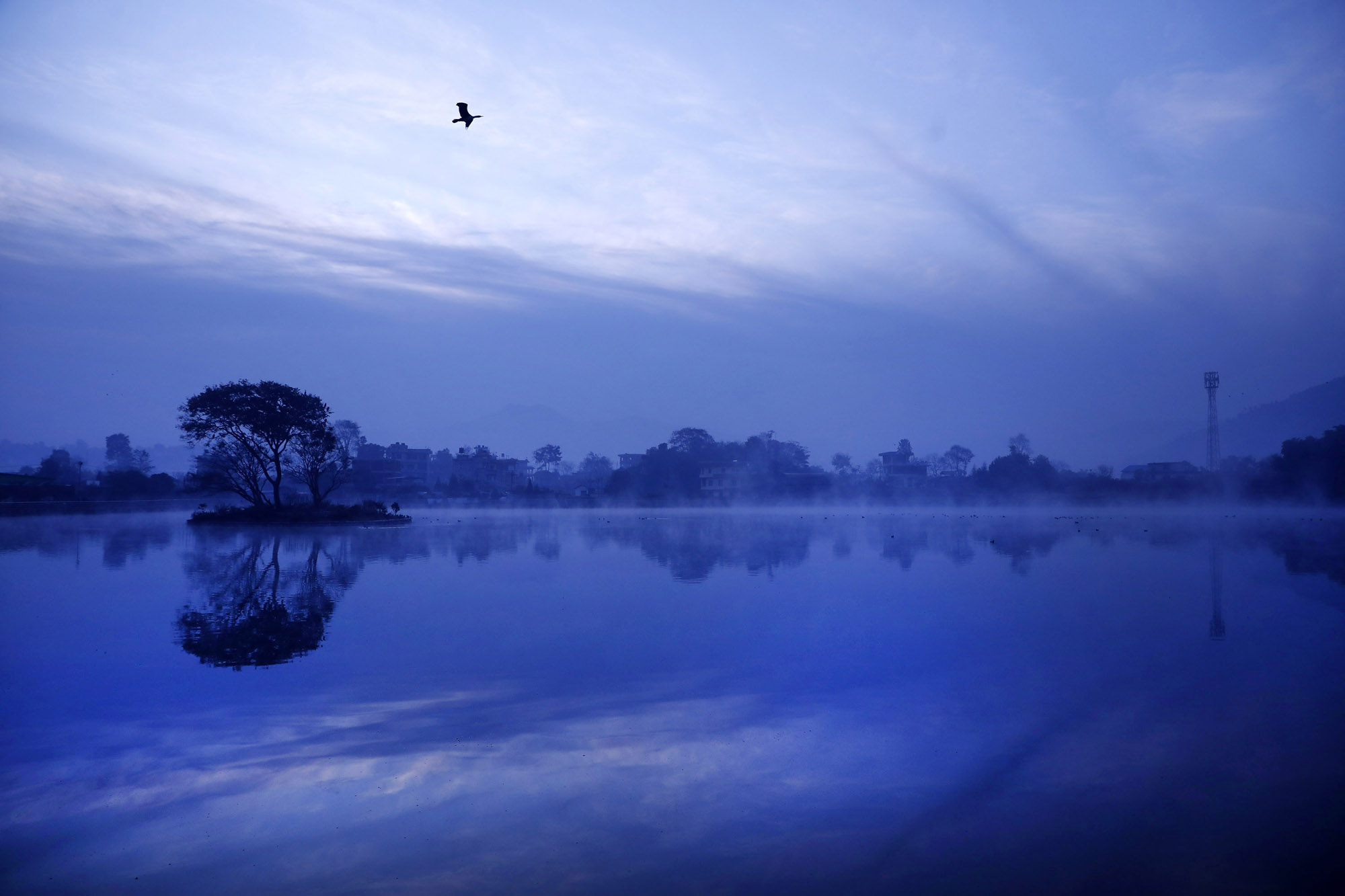 Trees are reflected in the waters of Taudaha in Kathmandu on Wednesday. In winter, the pond sees migratory birds from as far away as Siberia. Hemanta Shrestha/TKP
Kathmandu Metropolitan City officials remove an advertisement on a hoarding board in Putalisadak, Kathmandu, as part of a drive to clear the city of visual pollutants. Deepak KC/ TKP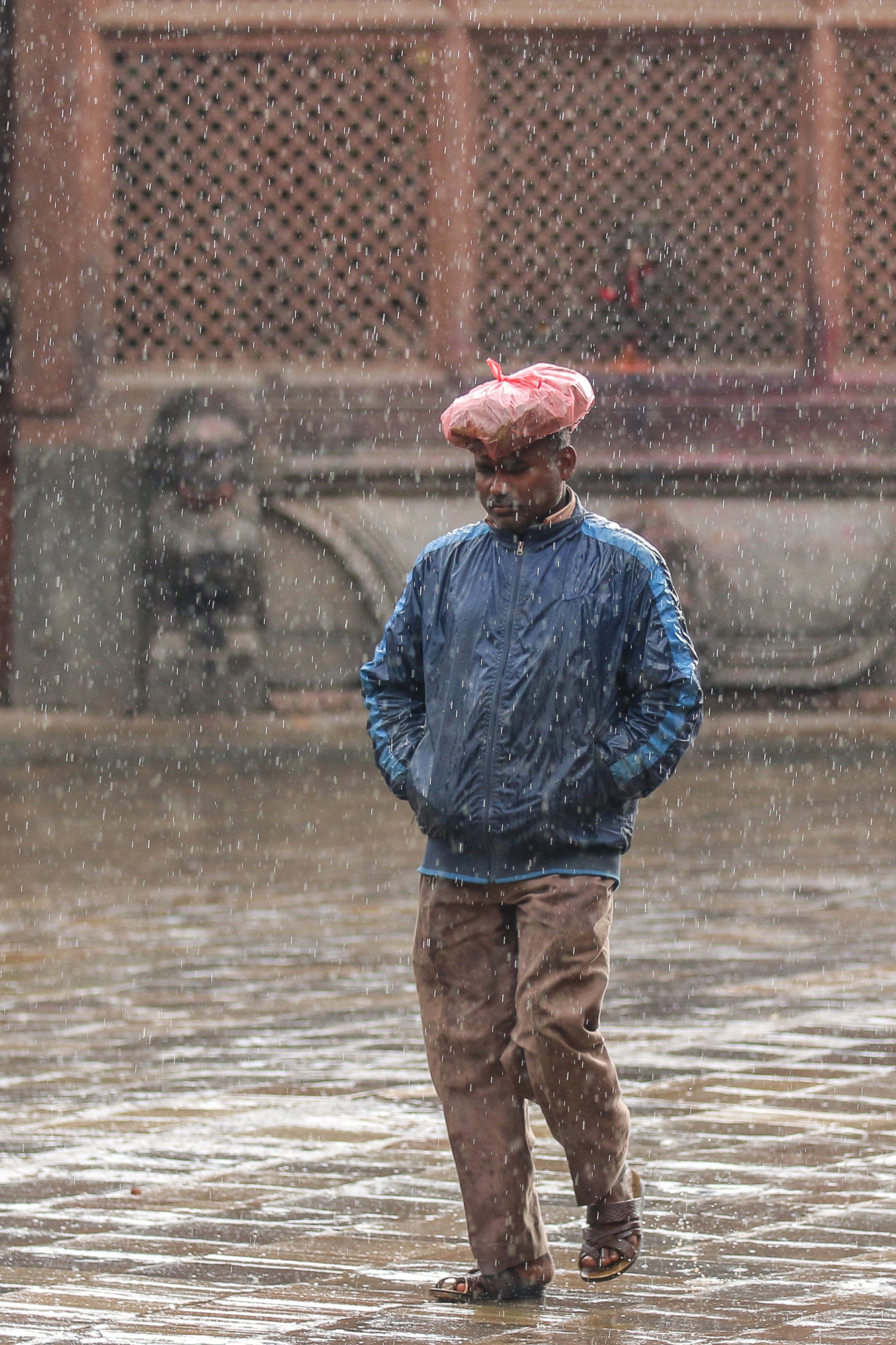 A man walks with a polythene bag on his head as it rains at Hanumandhoka Durbar Square in Kathmandu on Thursday. Elite Joshi/TKP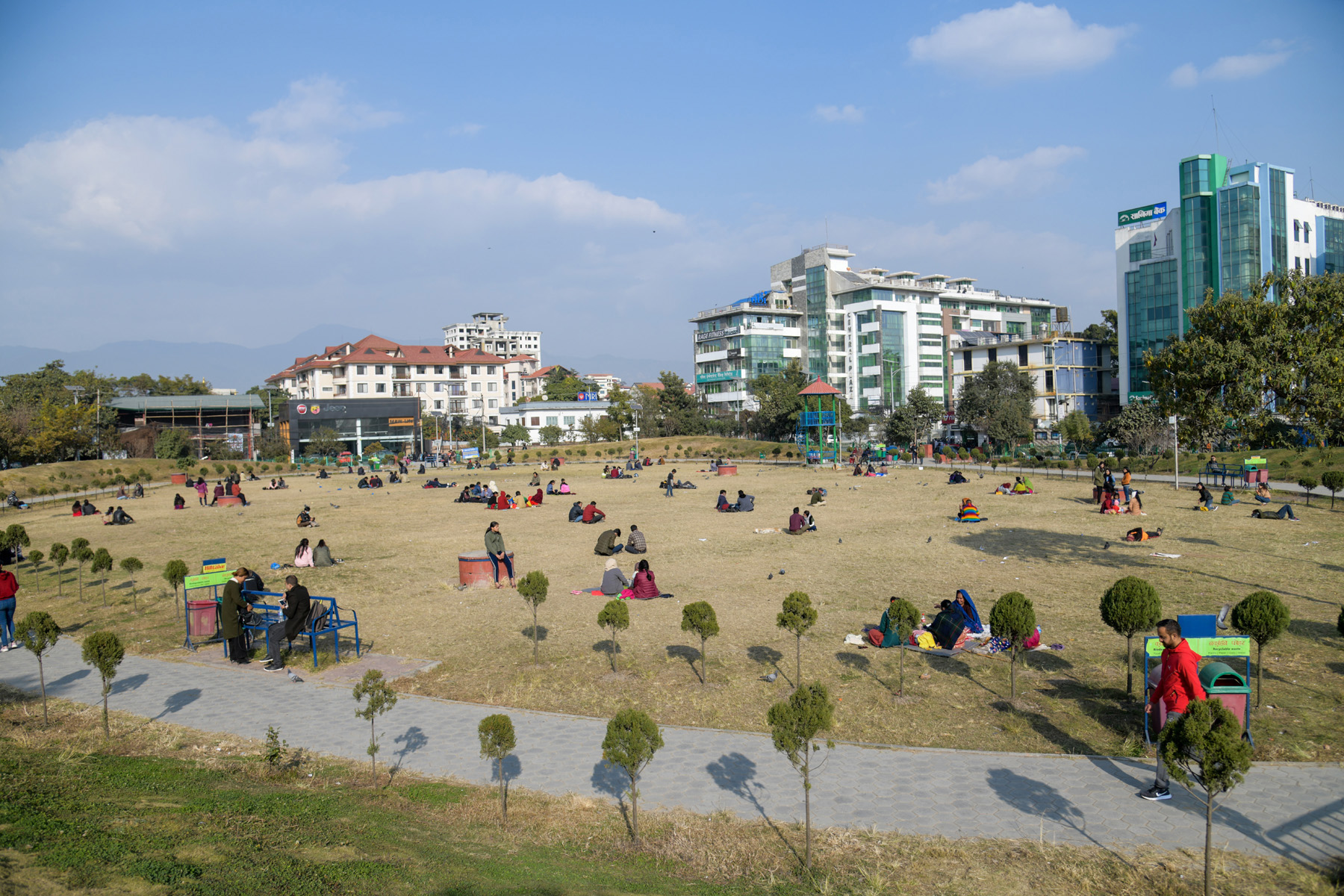 People bask in the sun at Narayanchaur in Kathmandu on Saturday. Open spaces like these are rare in the Valley. Local Deepak KC/TKP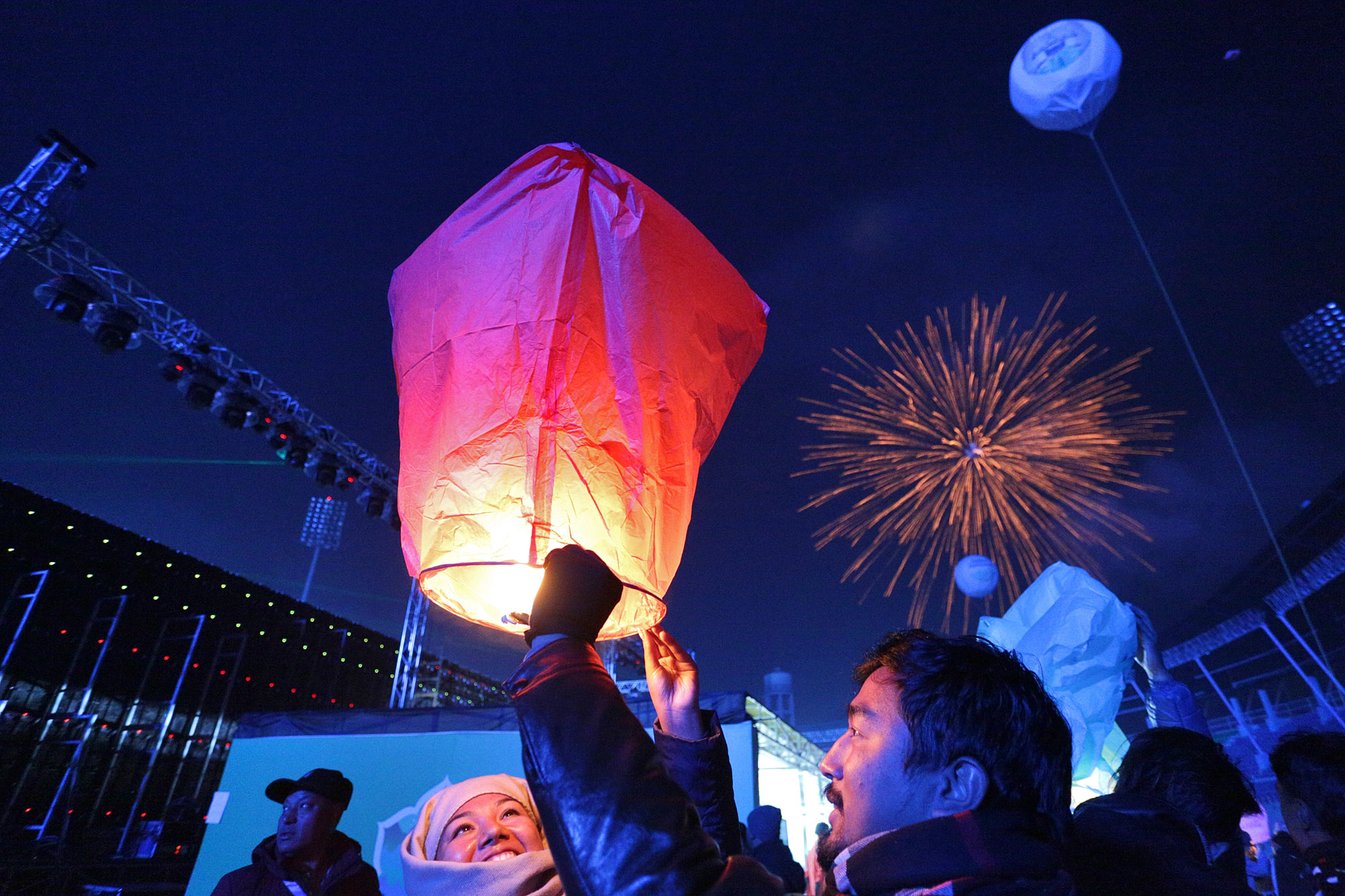 People release a sky lantern during the official launching of Visit Nepal 2020 campaign, in Kathmandu on Wednesday evening. President Bidya Devi Bhandari inaugurated the campaign amidst a ceremony held at the Dashrath Stadium. The country is targeting to welcome more than two million visitors this year. Sanjog Manandhar/TKP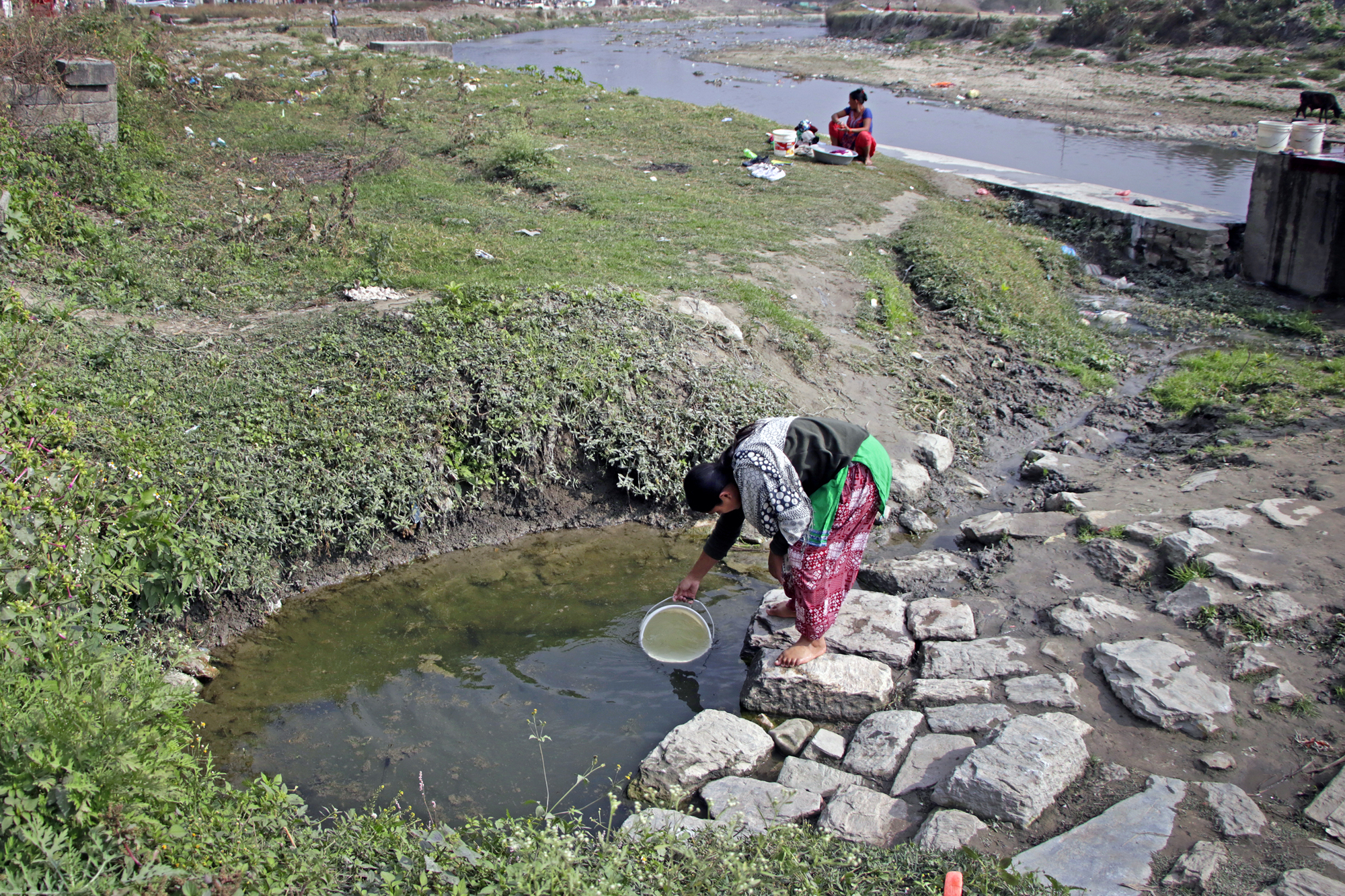 A girl collects water from a pool on the bank of Bagmati River in Teku, Kathmandu. Lack of water supply in the Valley has compelled people to seek for alternative sources for their daily use. Anish Regmi/TKP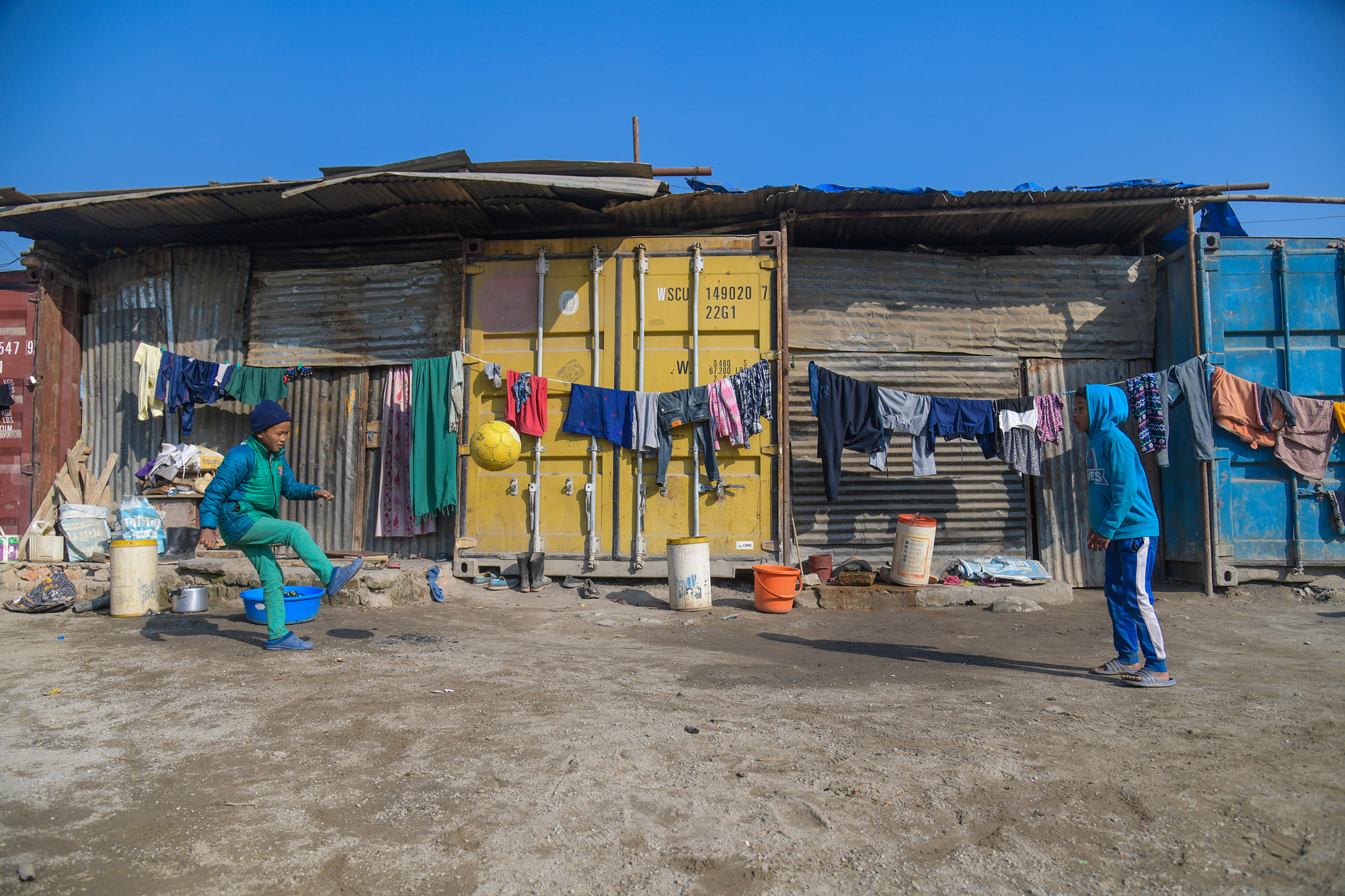 Children play football on a sunny winter morning in the Capital. Deepak KC/TKP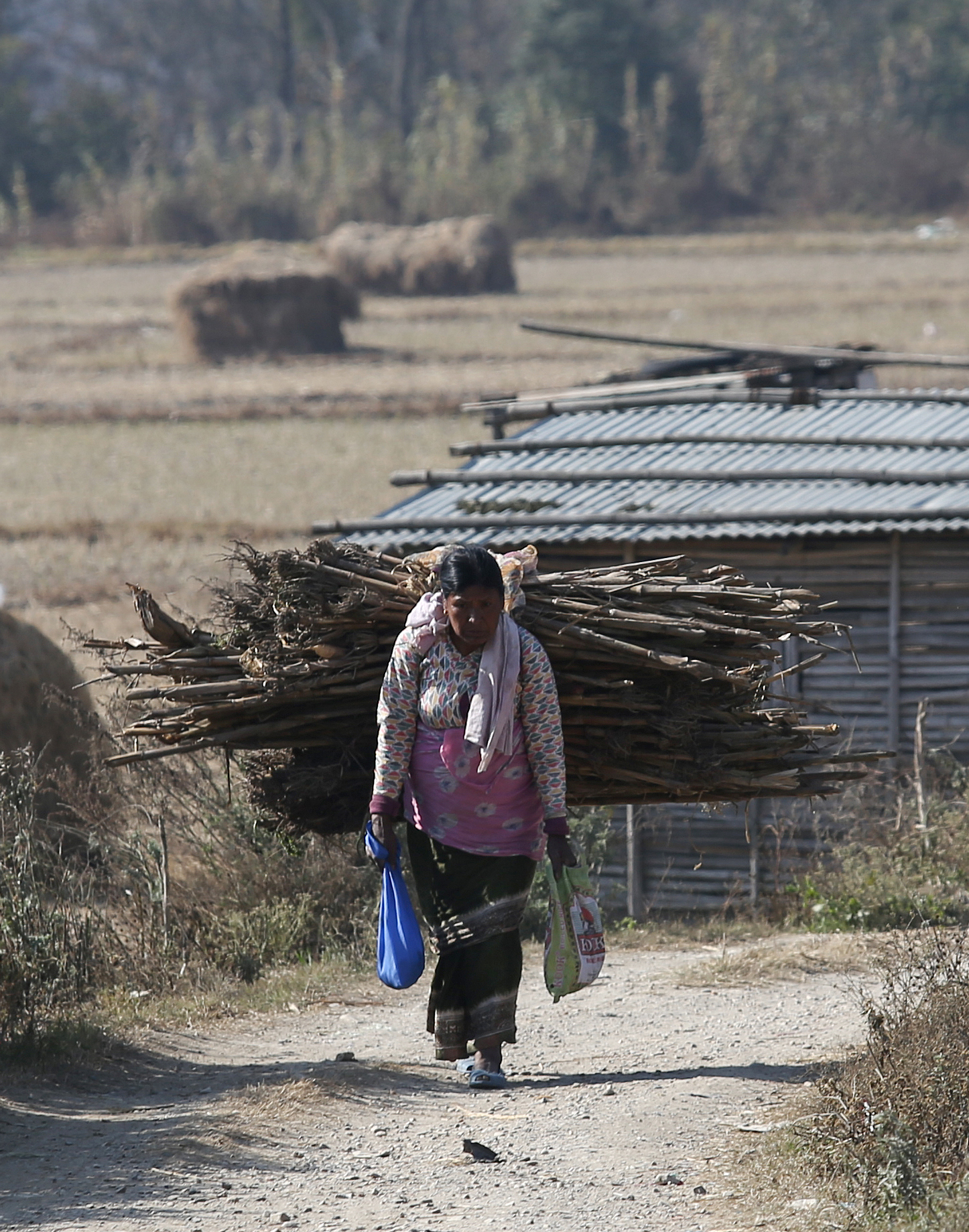 A women carrying firewood walks towards her home in Khokana. Kabin Adhikari/TKP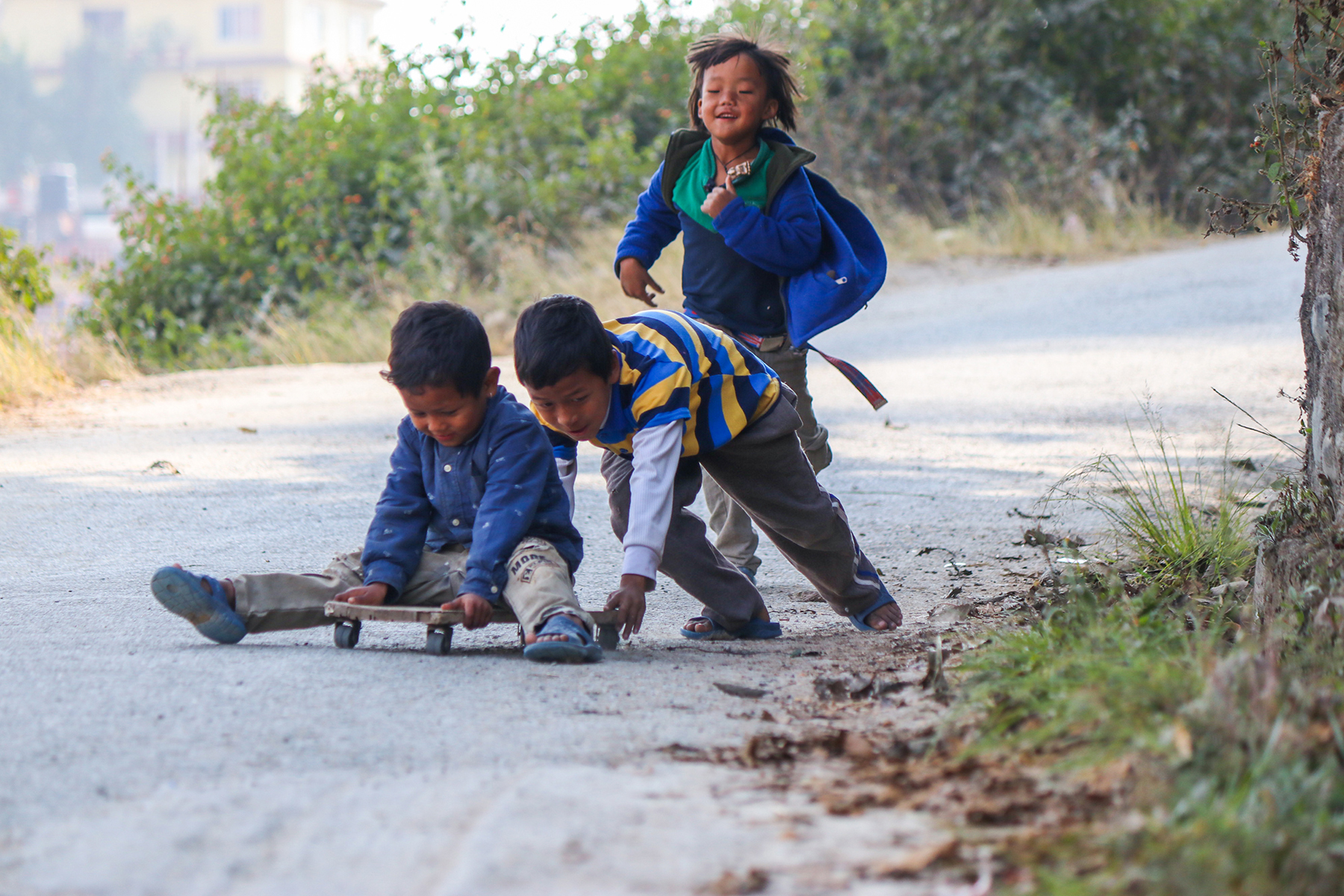 Children play on a homemade skateboard at Lokanthali in Bhaktapur. Pratham Bista/TKP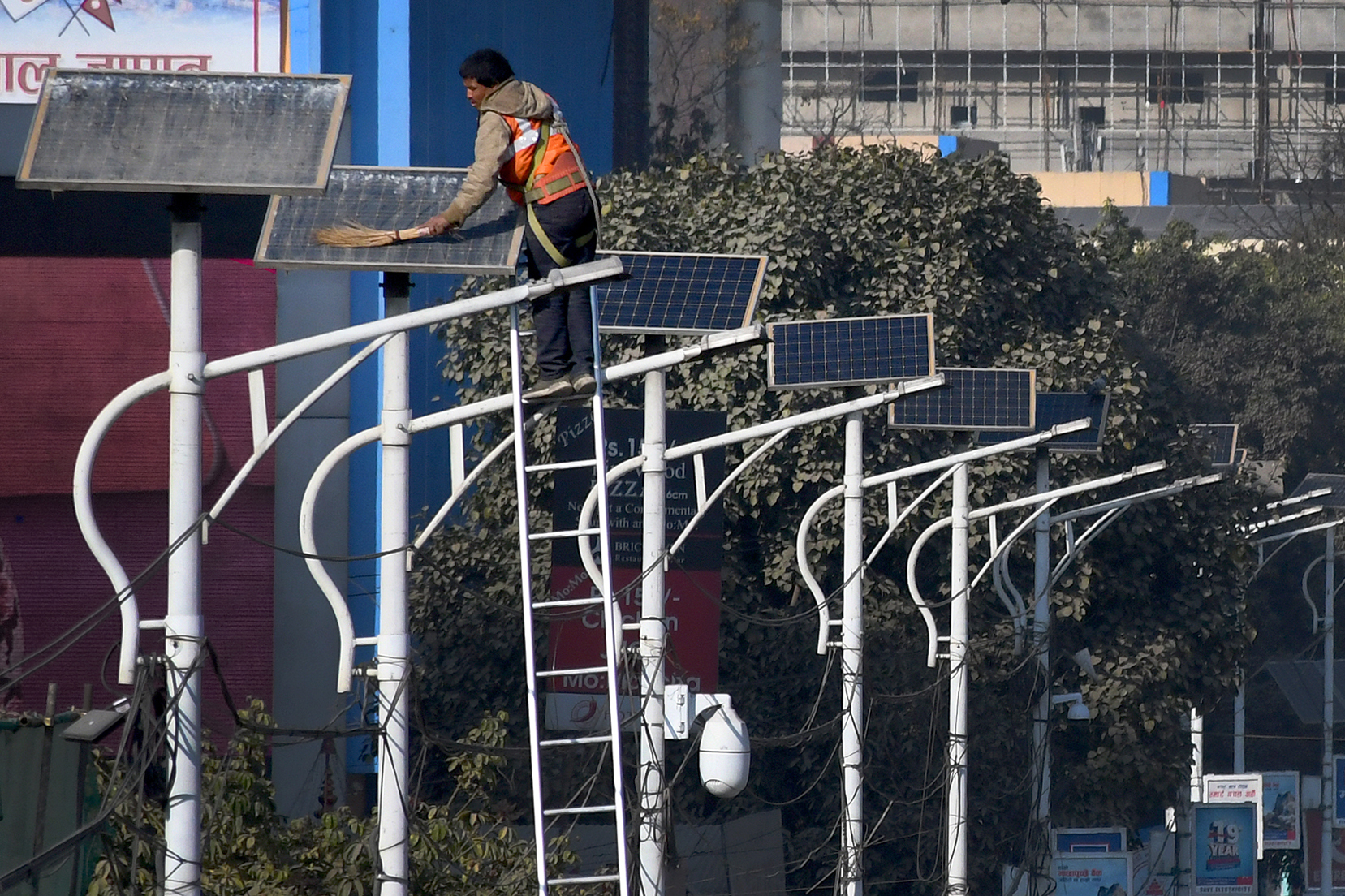 A worker cleans solar panels of street lights in Sundhara, Kathmandu on Sunday. According to reports, dust and other deposits reduce solar panels' efficiency by up to 30 percent. Anish Regmi/TKP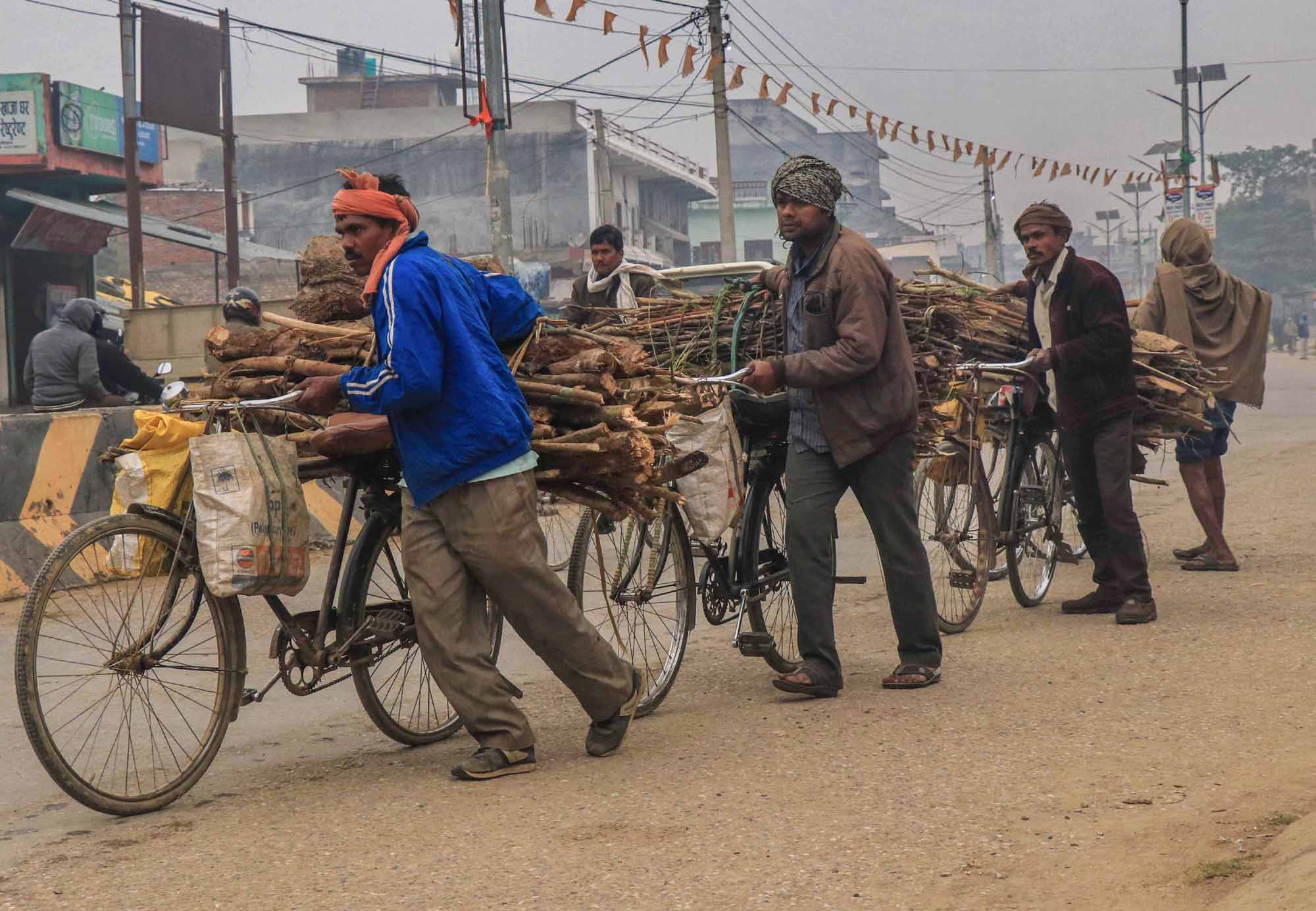 A group of men transport firewood on their bicycles in Tilaurakot, Kapilvastu. Firewood consumption in the Tarai has gone up with cold wave sweeping across the region. Manoj Poudel/TKP
---