The week in photos (July 7-13)
Here are some of the best shots from the week.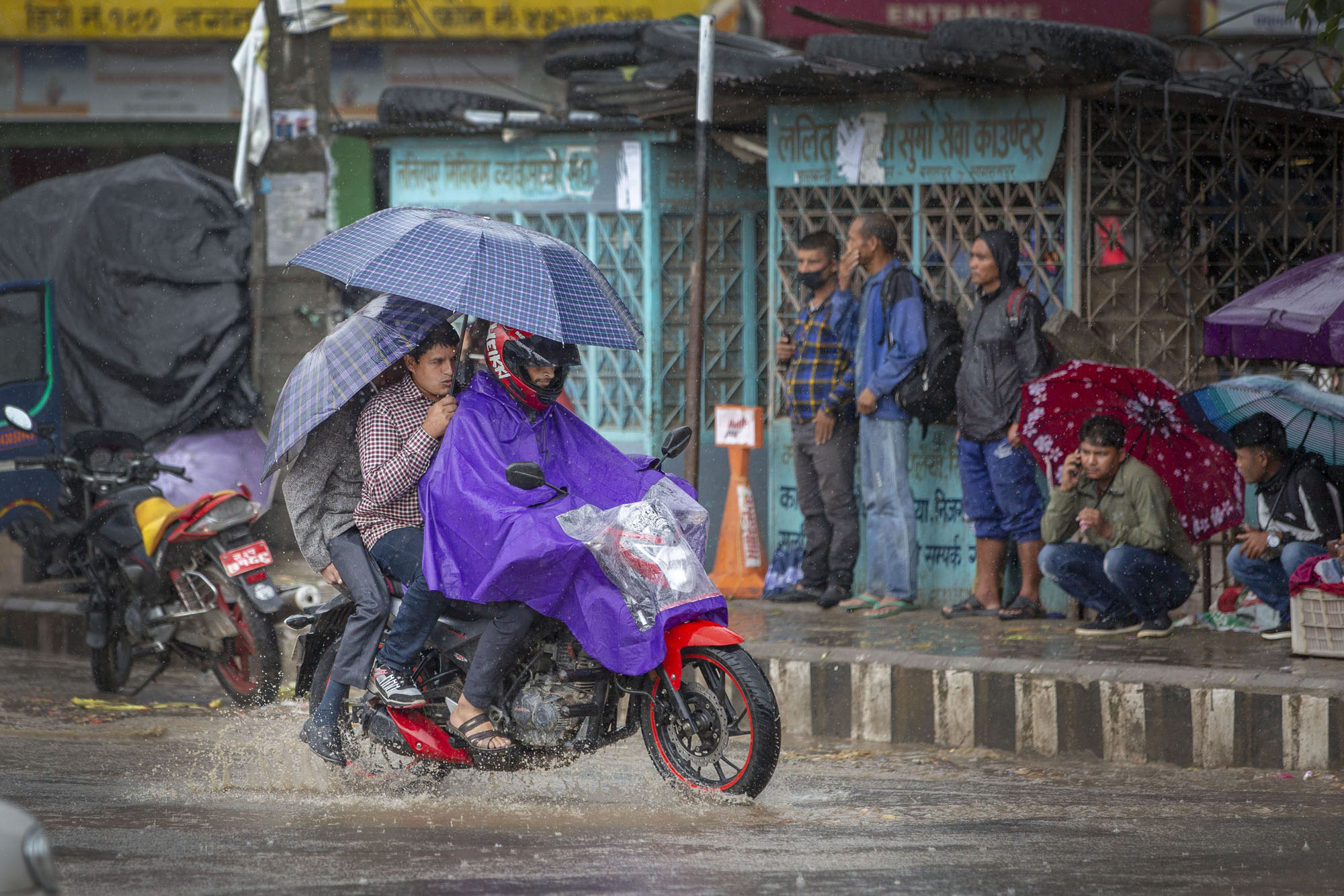 Three people ride on a motorbike as they head towards their destination following a heavy downpour in Lagankhel, Lalitpur. People are forced to bear the brunt of monsoon rains due to lack of proper water drainage system in Lalitpur. Post photo: Prakash Chandra Timilsena
Published at : July 14, 2019
Updated at : July 14, 2019 18:20
It's time to take a look back at some of the best shots captured last week by our photographers.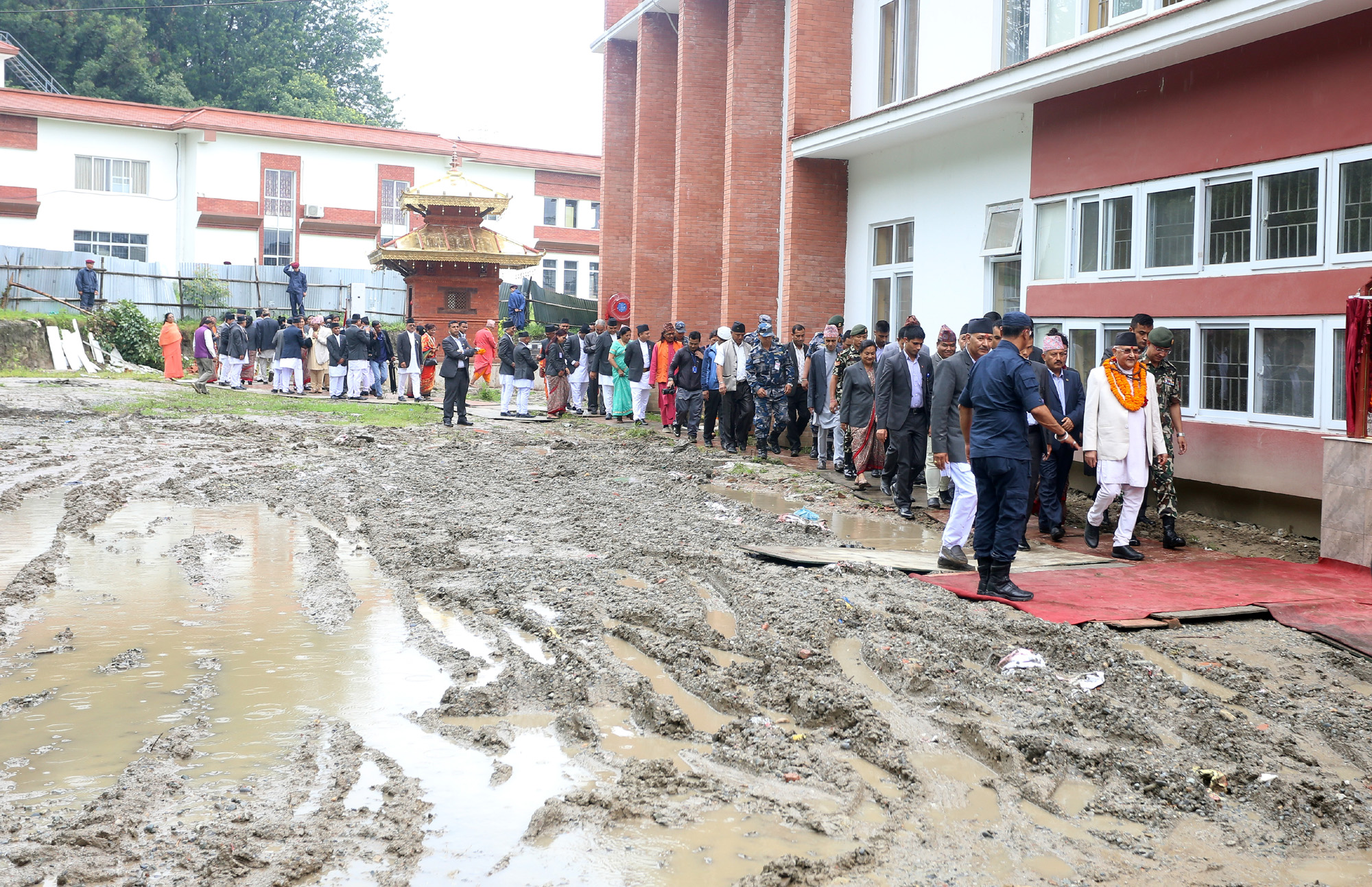 A red carpet is laid out over a muddy stretch for Prime Minister KP Sharma Oli as he walks into the premises of Tribhuvan University to inaugurate a newly constructed office of the vice-chancellor on Wednesday. Post Photo: Elite Joshi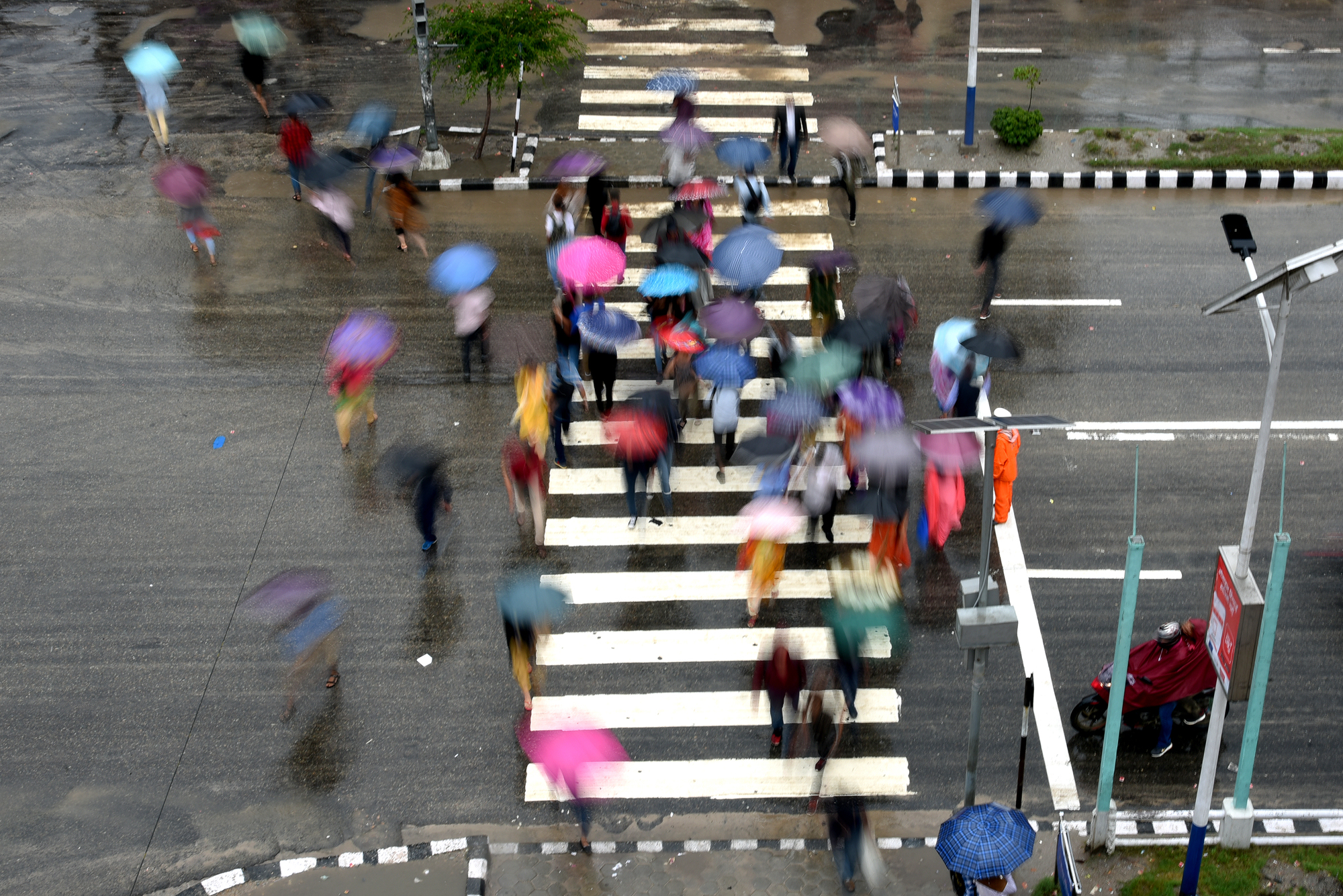 People carrying umbrellas in the rain walk across the pedestrian crossing at New Baneshwor in Kathmandu on Wednesday. Post Photo: Angad Dhakal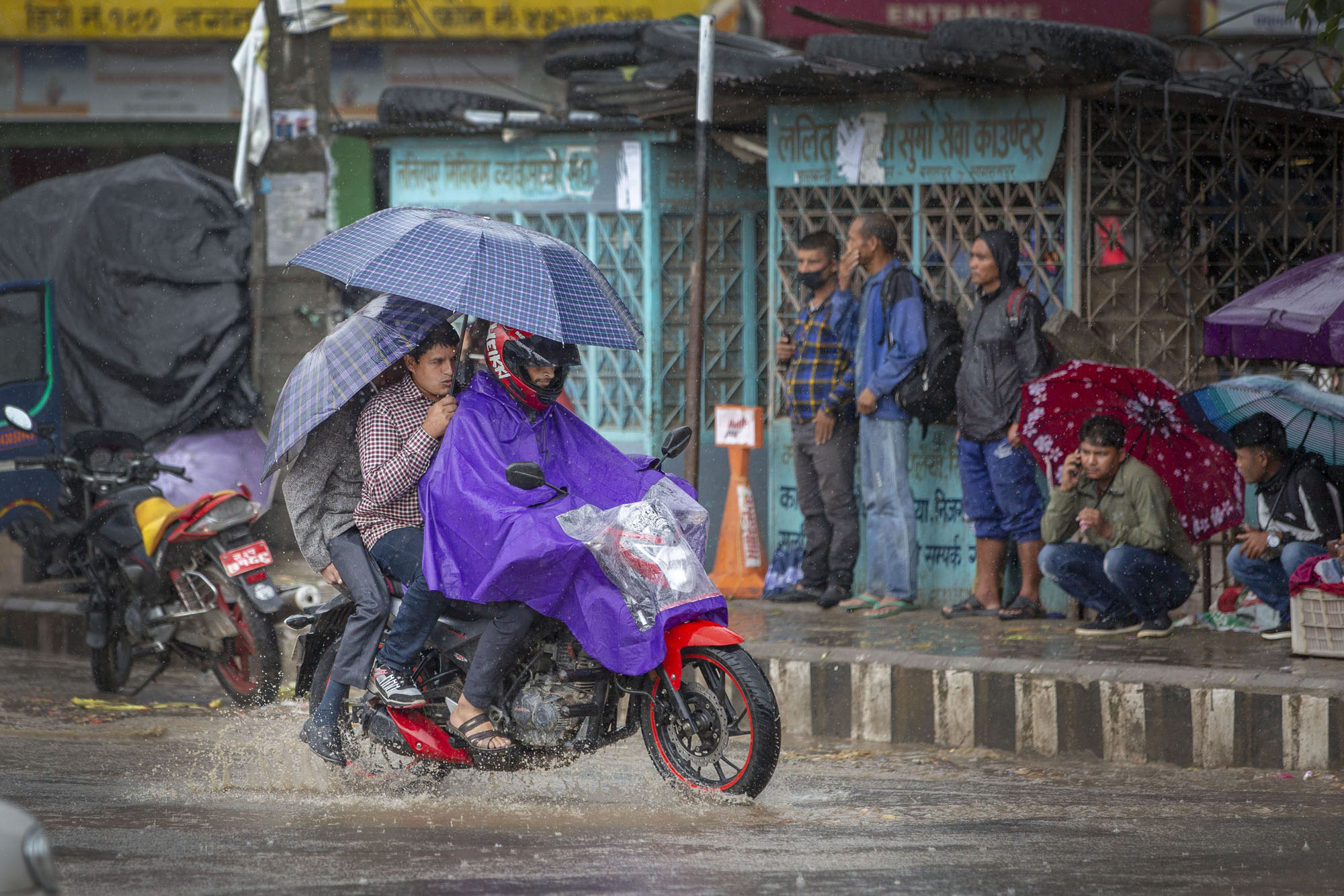 Three people ride on a motorbike as they head towards their destination following a heavy downpour in Lagankhel, Lalitpur. People are forced to bear the brunt of monsoon rains due to lack of proper water drainage system in Lalitpur. Post photo: Prakash Chandra Timilsena

An aircraft owned by Yeti Airlines on the grassland of the Tribhuvan International Airport in Kathmandu after it suffered a "runway excursion" while landing on Friday. There were 72 people including the crew members on board the plane. Post Photo: Angad Dhakal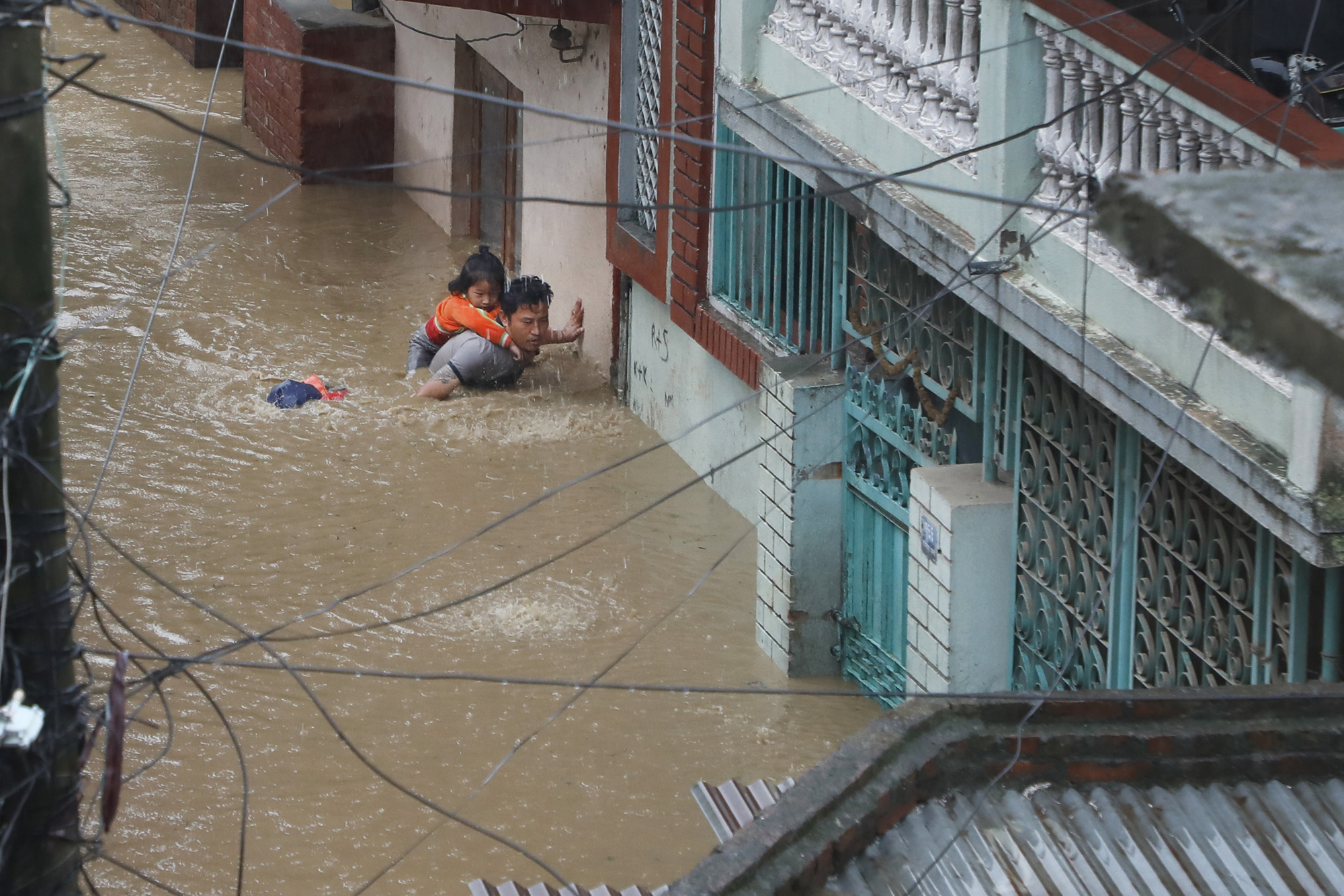 A man carries a child on his back as he heads towards safety during the recent floods at Kalanki in the Capital on Friday. Post Photo: Sanjog Manandhar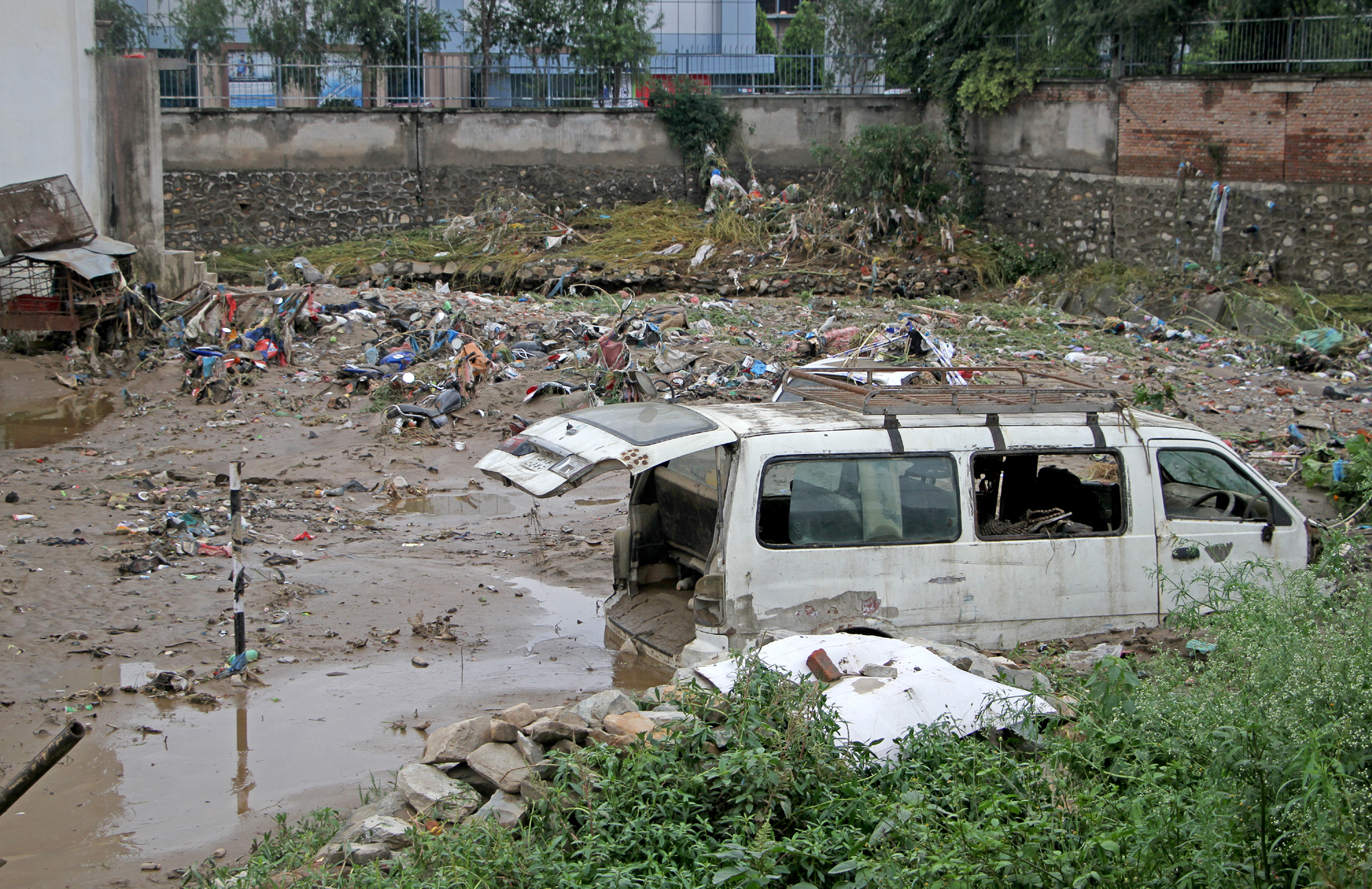 Vehicles buried in flood debris on the premises of Kalanki Traffic Police Office in the Capital. Post Photo: Beeju Maharjan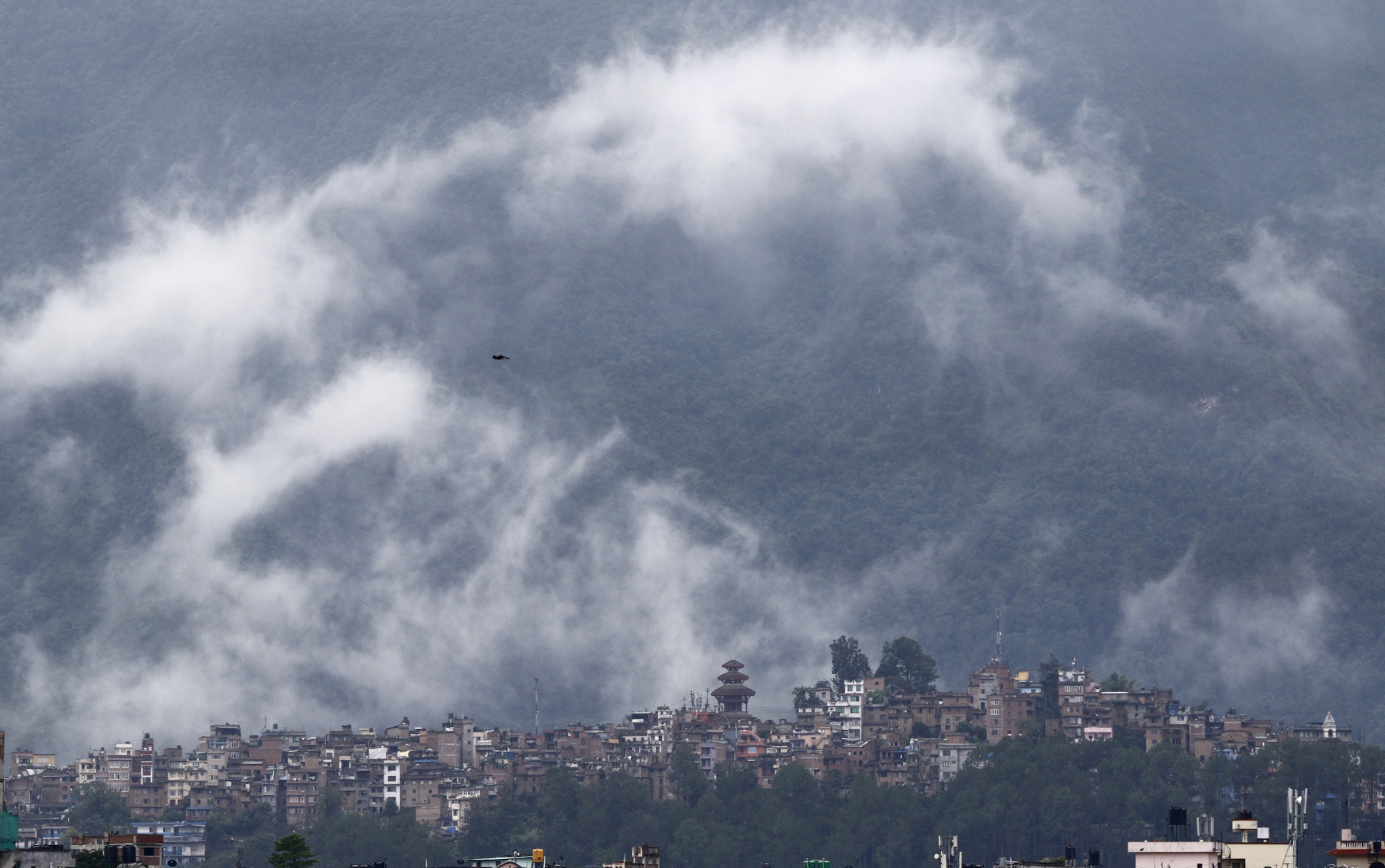 A view of Kirtipur seen after the incessant rainfall stopped. Post Photo: Keshav Thapa
---