Heavy rains inundate dozens of settlements in Kathmandu Valley
Police say no human casualties have been reported so far but the flooding caused damage to property.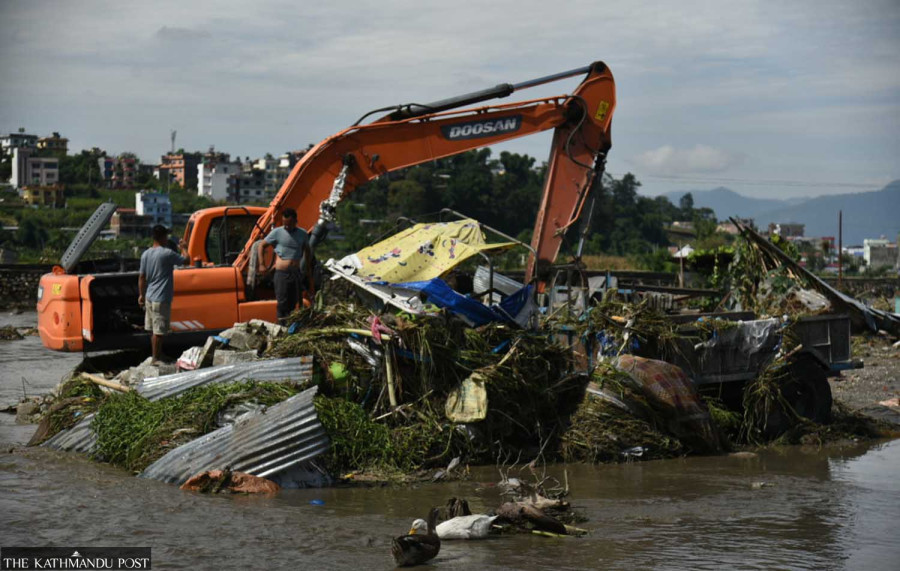 Angad Dhakal/TKP
bookmark
Published at : August 10, 2022
Updated at : August 10, 2022 11:19
Kathmandu
Several settlements in Kathmandu Valley were inundated after heavy rains on Tuesday night.

Over a dozen settlements on the banks of Manohara River were waterlogged after the rise in water levels due to heavy rainfall.
According to the police, no human casualties have been reported so far but the flooding caused massive damage to animal shelters and swept away belongings of the residents of the flood-affected areas.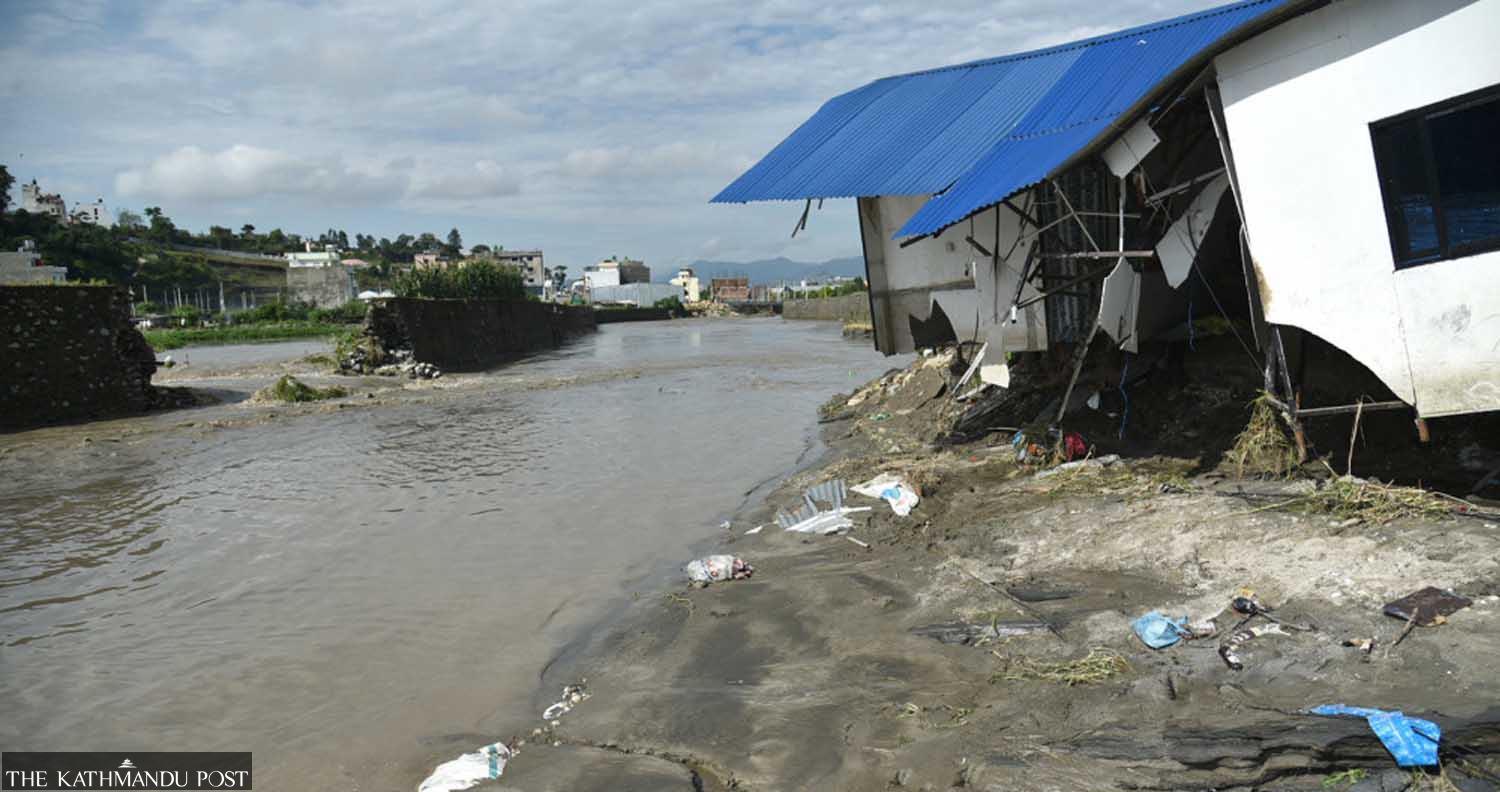 Angad Dhakal/TKP
Kathmandu Valley Police Office spokesperson SP Santosh Singh Rathore informed that the flooding from Manohara River had inundated several settlements and people from the affected areas have been shifted to secure locations.
"Around 300 people living in the squatter settlement at Jadibuti area have been rescued and shifted to Koteshwor Multiple Campus," Rathore said.
Likewise, 17 people from Shankarapur and Kageshwori Manohara municipalities have been relocated to safer places. Electricity has been disrupted in the area after the floods from Mahadev River damaged electricity poles.
Rathore informed that additional 15 people had been shifted to safer grounds from the Pepsicola area.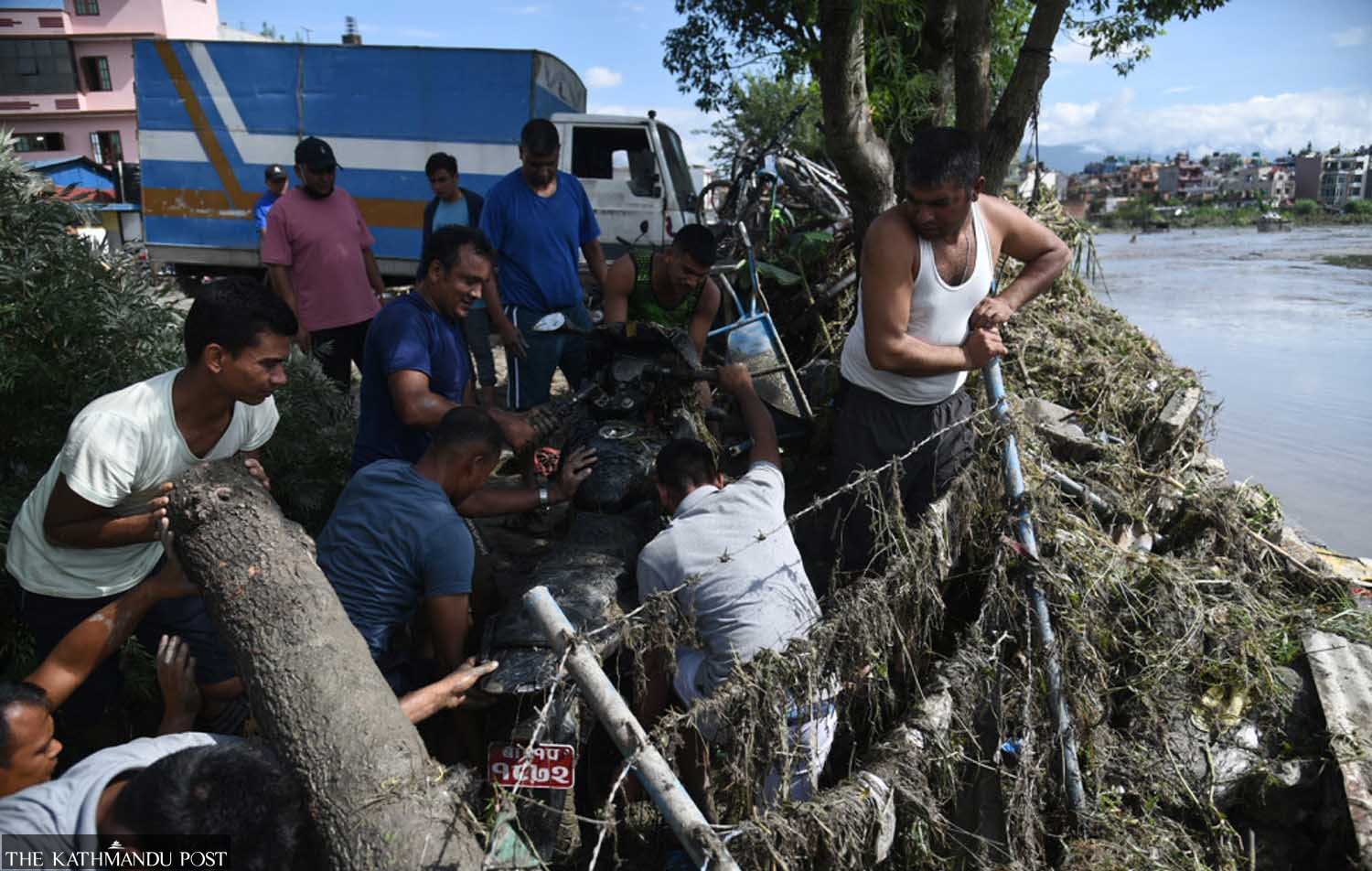 Angad Dhakal/TKP
"The rise in the water level due to rains has caused the rivers to cause erosion which has inundated several settlements while flood waters have entered several squatter settlements," said Rathore. "No human casualties have been reported but there have been reports of massive property damage. We are yet to ascertain the extent of the damage."
Police informed that around 100 houses inside squatter settlements and other 200 houses along the banks of Manohara River have been inundated including the office of Kandaghari Police Division.
Floodwaters have inundated 20 temporary shelters at the squatter settlement in Duwakot while the river has changed direction in Madhyapur Thimi Municipality after a sand boulder fell into the river.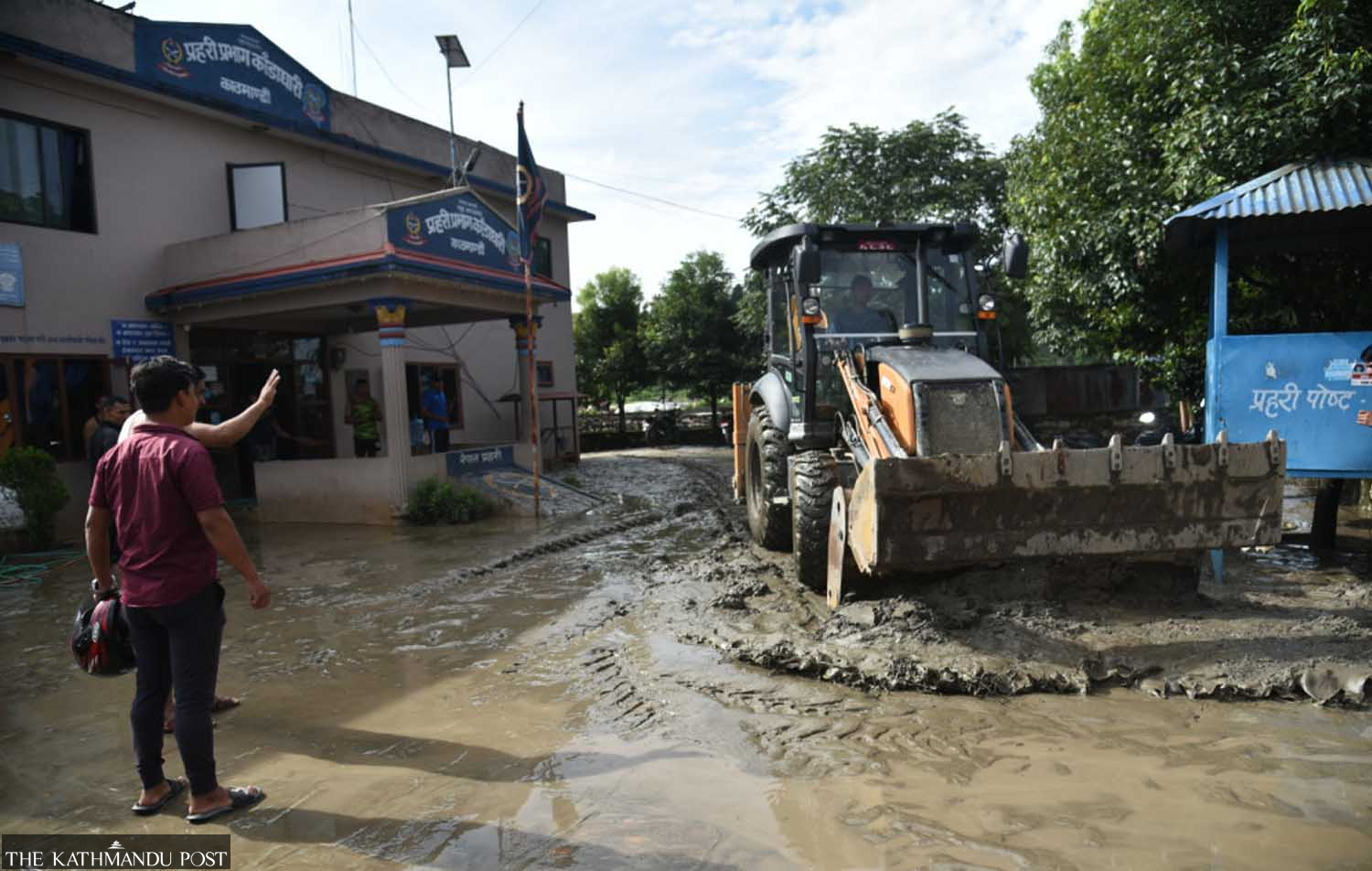 Angad Dhakal/TKP
Rathore said that the water level in the inundated areas has started receding.
"The water level is decreasing but we are not allowing people to enter the affected areas in view of possible flood risk," said Rathore, "We are working to determine the extent of damage and have constituted teams of 15 member each to conduct rescue in view of possible flood risk in Kathmandu, Lalitpur and Bhaktapur districts."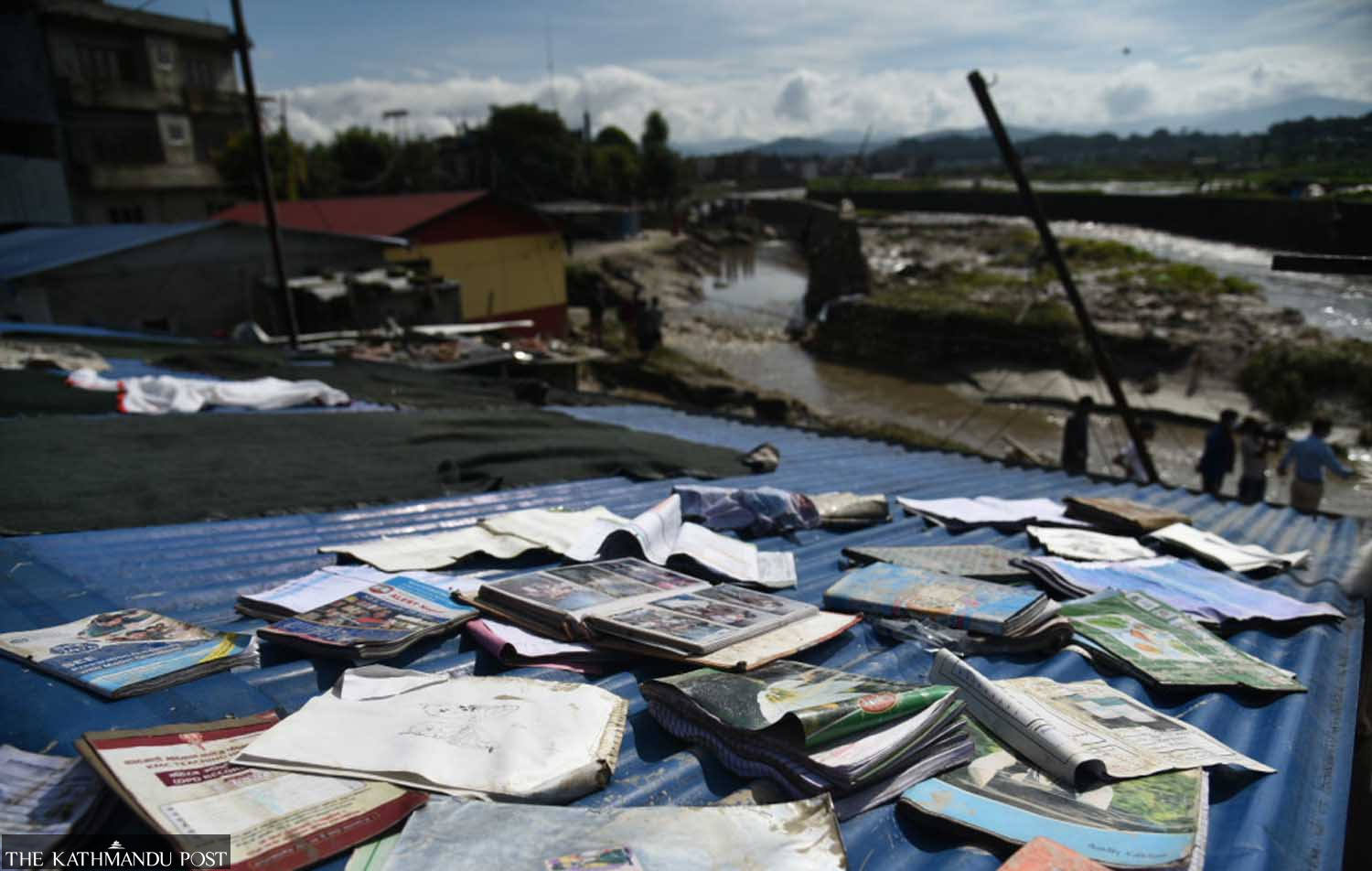 Angad Dhakal/TKP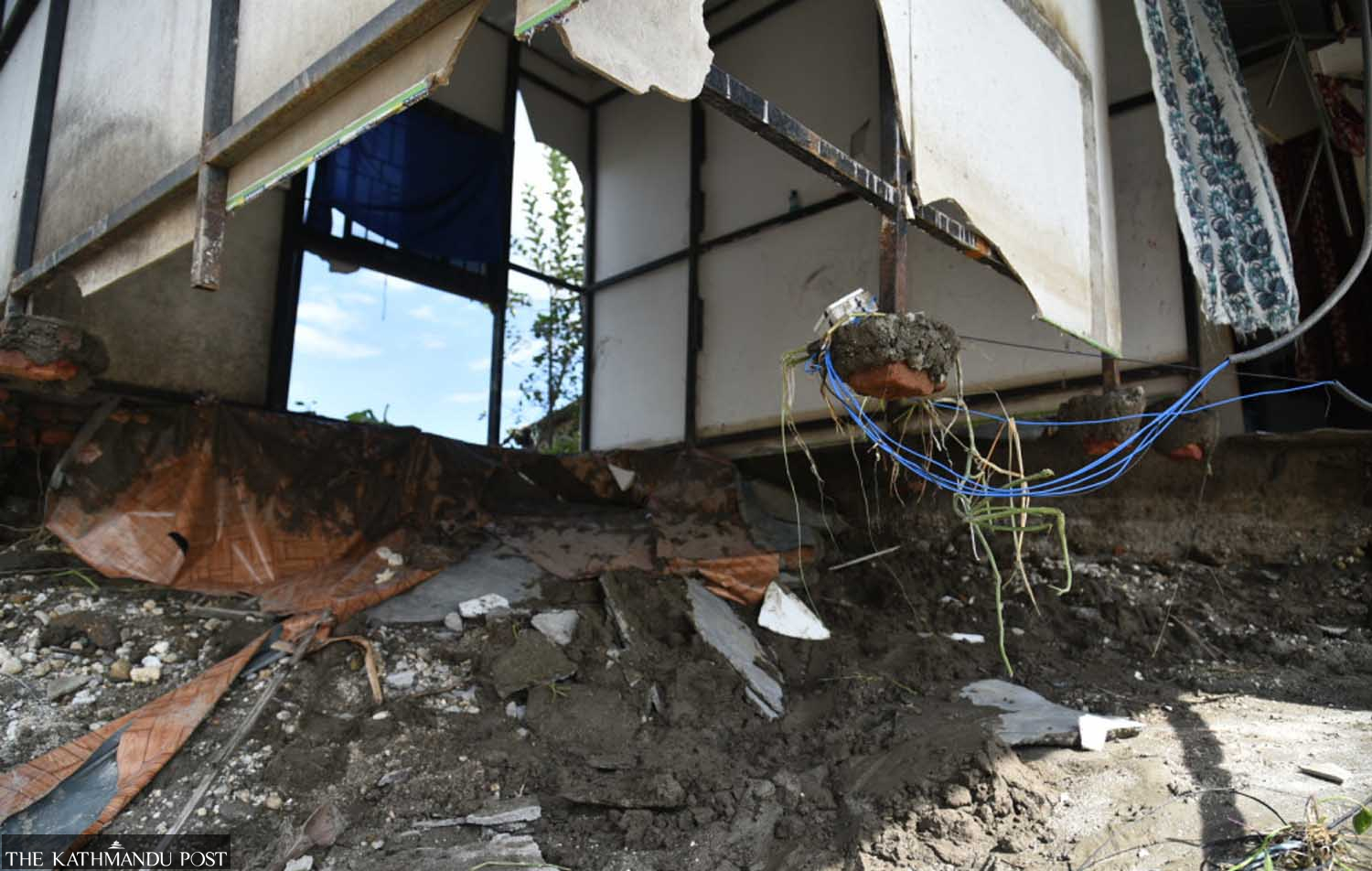 Angad Dhakal/TKP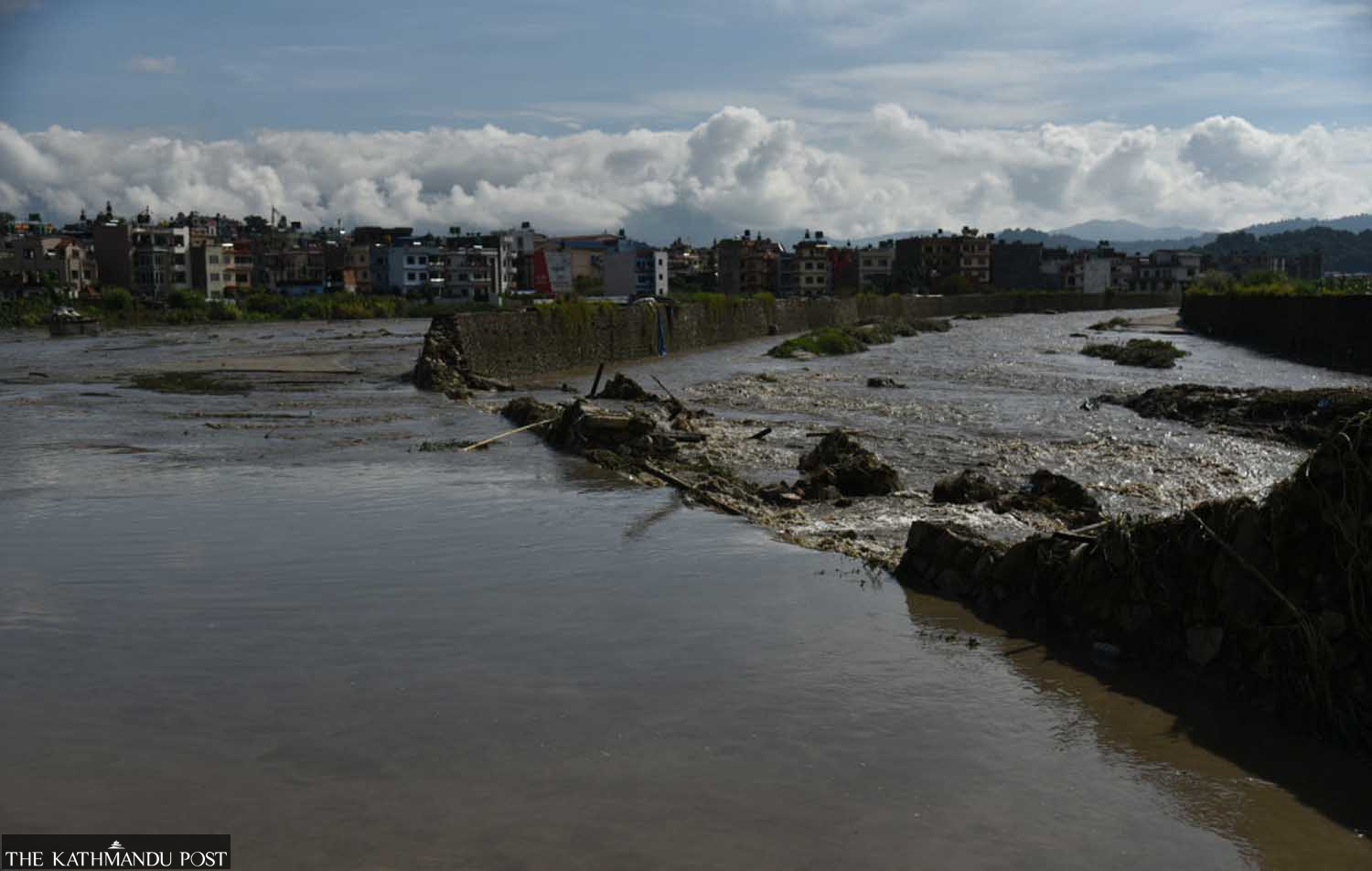 Angad Dhakal/TKP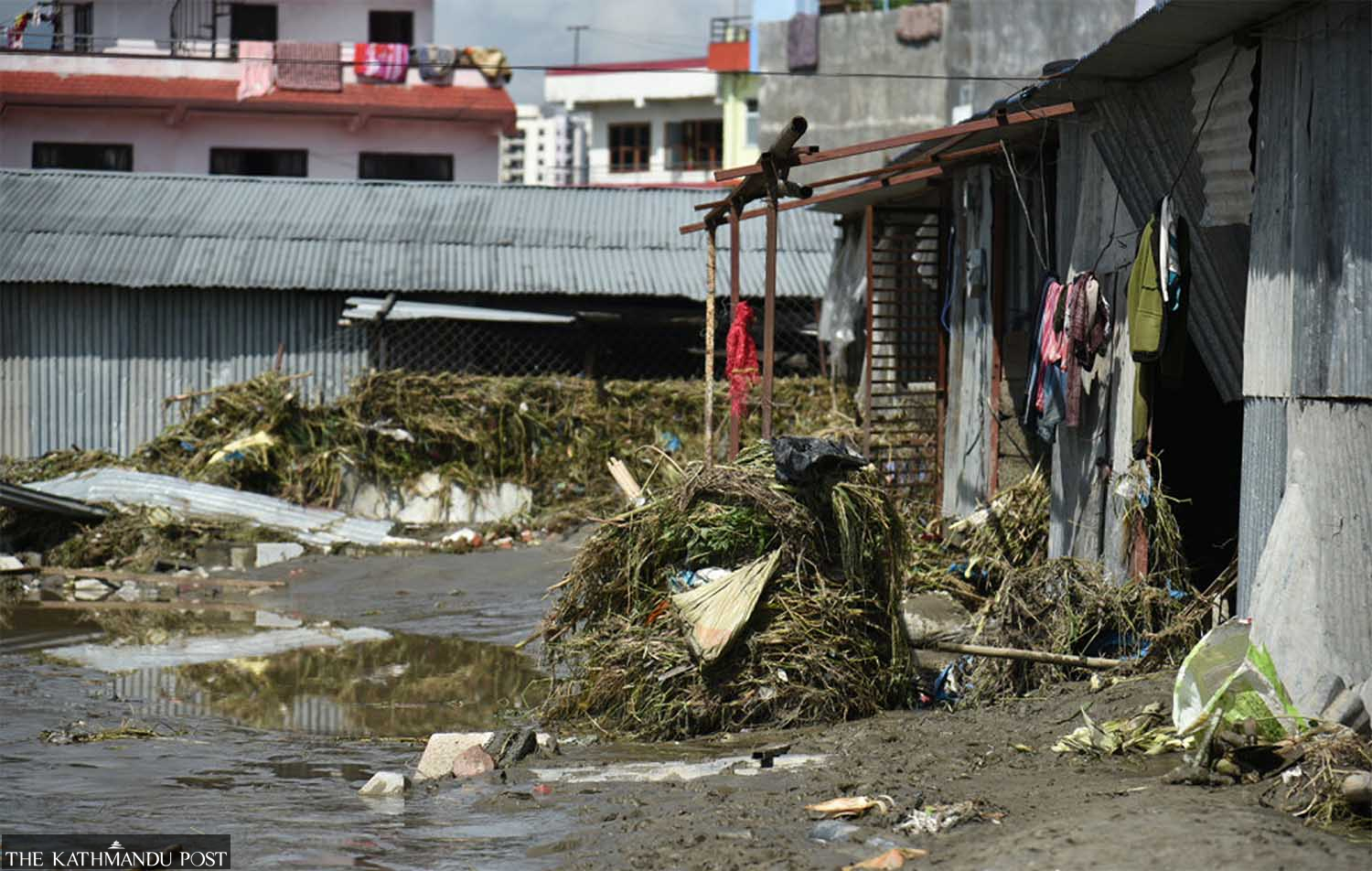 Angad Dhakal/TKP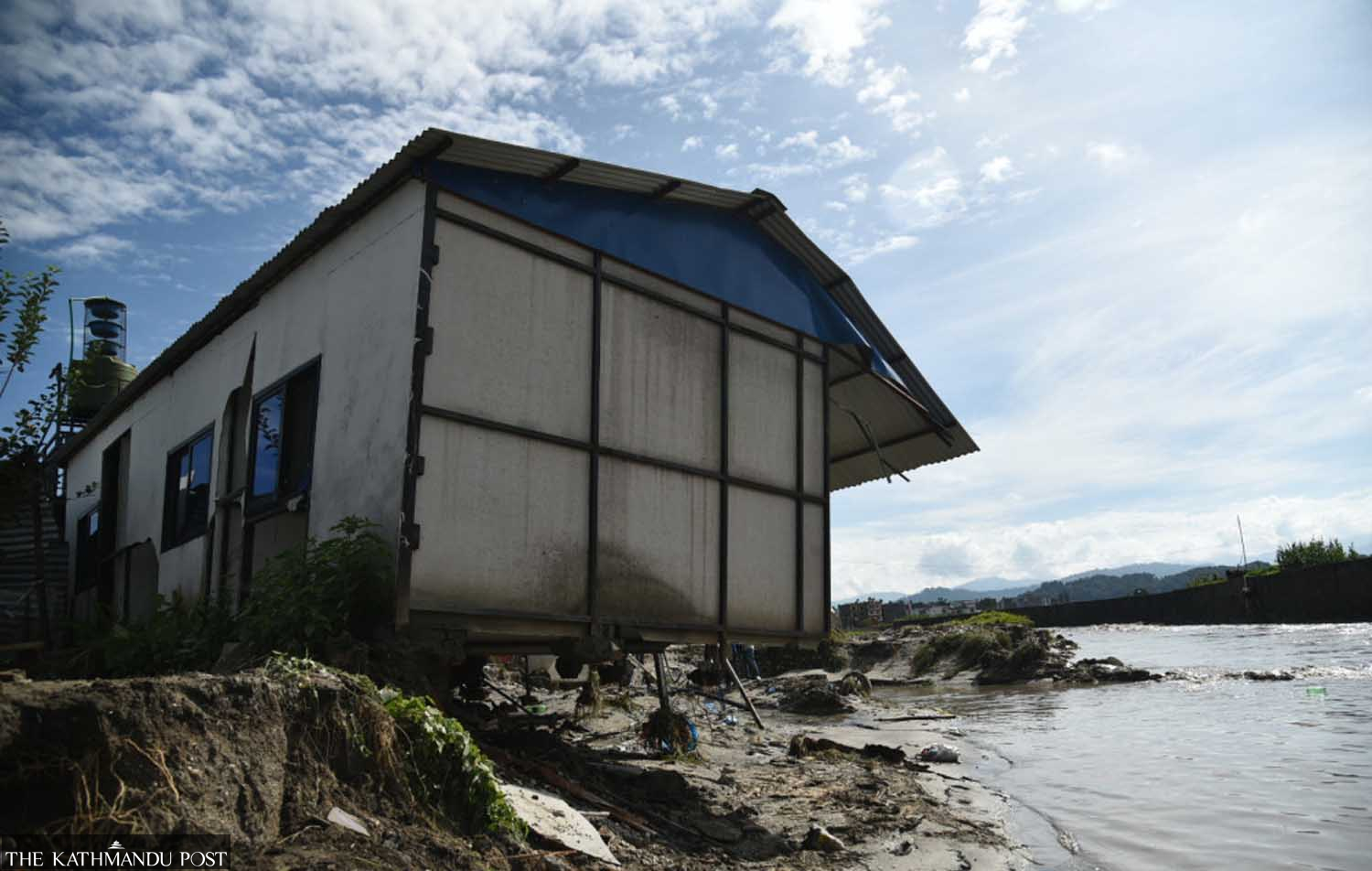 Angad Dhakal/TKP
---