Bijay Amatya: This pandemic is unlike any challenge the tourism industry has seen
Kora Tours CEO Bijay Amatya talks about what the future of Nepal's tourism industry looks like.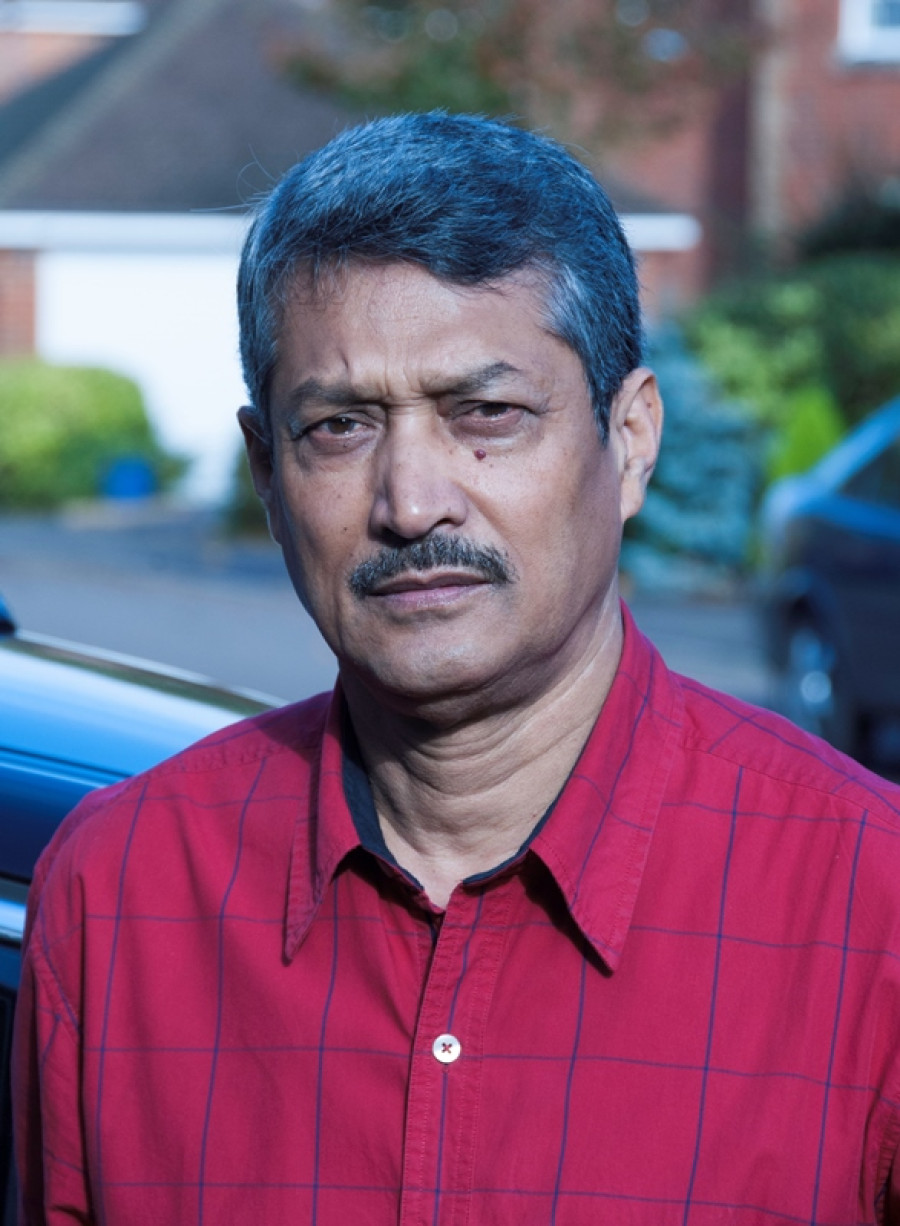 Photo courtesy: Bijay Amatya
bookmark
Published at : July 10, 2020
Updated at : July 10, 2020 08:53
The year 2020 was supposed to be great for Nepal's tourism industry. 'Visit Nepal 2020', a tourism campaign, was hoping to attract two million tourists into the country. But as coronavirus started spreading rapidly across the world, Nepal's tourism industry, like tourism industries all across the globe, came to a grinding halt, and it didn't take long for tourism stakeholders to realise 2020 is going to one of the toughest years the industry has ever had to face. Almost four months into the pandemic, and with the virus continuing to spread rapidly, the years ahead look uncertain for the industry.
To better understand the pandemic's impact on the tourism industry and how it is navigating in these uncertain times, the Post's Tsering Ngodup Lama talked to Bijay Amatya, CEO of Kora Tours, a leading Kathmandu-based travel agency. Excerpts.
We are halfway into 2020, and the pandemic, which has wholly collapsed Nepal's tourism industry, is showing no signs of ending anytime soon. How is the industry dealing with the pandemic?
We knew that the pandemic was going to be very tough for the tourism industry, but what we didn't expect was for the pandemic to go on this long and bring the tourism industry to its knees. During the initial days of the pandemic, our country, unfortunately, was unprepared and failed to act swiftly.
Countries all across the world have realised that it will take us a very long time to contain the infection fully, and we have no option but to deal with very uncertain times as a result of that. This uncertainty has dealt a huge blow to the global tourism industry. Many have been rendered jobless, airlines and many businesses are going bankrupt, and just like the rest of the world, Nepal's tourism industry has also been severely affected. Our trekking and tour guides and porters are without work. Hotels, restaurants, souvenir shops, trekking and travel agencies have all remained shuttered for several months.
The complete halt in business for so many months has forced many businesses to make drastic moves. Unable to pay high rent, some tours and travel offices have already started relocating their offices to cheaper locations or even moving into homes. Everyone in the industry is trying to shave business and staff.
What are the impacts of the pandemic on your company Kora Tours Pvt Ltd?
Like any other tour company, this pandemic has hit us hard and has left us high and dry. We at Kora Tours lost nearly 2,500 clients comprising both free independent travellers and groups. I have doubts that we will have any business for the rest of the year. The only chance to get a few clients from October onwards hinges on how well the government contains the pandemic and whether we open the country for international airlines by August with no quarantine for arriving tourists. But then the tourists also must have the confidence to travel to Nepal.
A challenge as enormous as the Covid-19 pandemic is bound to test any industry's resilience and expose its weaknesses. In the case of Nepal's tourism industry, what do you think has the pandemic revealed?
Nepal's tourism industry is more resilient compared to other countries' in the region. But this pandemic is unlike any challenge the tourism industry has seen, and it has and will test our resilience, perseverance, endurance, positivity and creativity, all at once.
The early stages of the pandemic exposed our un-preparedness to handle Covid-19. Our airport was ill-prepared and didn't have the infrastructure to test all arriving passengers. We did not have a suitable infrastructure needed to quarantine and isolate people. It also exposed our weak health care system, our inefficient management system, and the lack of coordination among different government departments. Our hoteliers are still struggling to find an amicable solution to its staff retention policy. And above all, it exposed how vulnerable the entire tourism industry is.
However, the pre-Covid-19 tourism industry was far from a perfect industry. What are your thoughts on using the pandemic as an opportunity to rethink Nepal's tourism model, and what are the challenges in doing so?
From the very beginning, except for a very few tourism businesses that focused on revenue and sustainability, the majority of the industry has always focused more on chasing numbers. This emphasis on numbers resulted in the mushrooming of enterprises that relied on cut-throat pricing and sacrificing quality over quantity to grow their business. Sustainability was put on the back burner.
But I think this pandemic has given us an excellent opportunity to do some much-needed soul searching and find ways to reinvent our destination. I think in the coming days Nepal needs to learn to live with fewer tourists. This will give a chance to adopt a new tourism model of "High Value - Low impact". This model will take care of sustainability, cut-throat pricing, quantity over quality, and pollution. However, doing so will be hugely challenging as our government should also show the political will backed with policy changes that will make it possible to make that shift. There are also many enterprises functioning to serve the "Low value-High Impact" model, and they will resist this change. Nevertheless, Nepal must have long term planning for sustainable tourism.
China, courtesy of its robust domestic tourism industry, is already seeing its tourism industry bounce back. What do you think Nepal's tourism industry here can learn from China's tourism recovery?
First of all, we must contain the pandemic before opening the lockdown for good. This is what China did—it flattened the curve first and then gradually relaxed the lockdown. We need to do the same and see to it that the safety protocols are followed by all the stakeholders where domestic tourism will move. Until we begin getting international visitors, we must focus on domestic tourism to give respite to our hospitality industry.
But until a few years ago, domestic tourism wasn't given much priority in Nepal. What do you think can be done to make domestic tourism stronger in the country?
Domestic tourism in Nepal started gaining ground during Maoist insurgency from 2002 to 2006. The years of insurgency made it difficult for many hotels in the country to financially sustain themselves, and many hotels even closed down as a result. Some hotels started coming up with packages tailored for Nepali clients. In 2006, the government agreed with the hospitality industry to declare 2008 as 'Visit Nepal Year', and it also started giving domestic tourism its due importance and priority.
But unfortunately, even after all these years, in trekking routes/areas, natives are not given priority over foreigners due to rate difference. Our entire hospitality industry needs to change its attitude and mindset and serve our natives with smiles and respect. And in times like today, this change of mindset is particularly significant to save their businesses.
If we manage to create strong domestic tourism, it will create a strong foundation for our entire tourism industry. Our government, Nepal Tourism Board, and even all the service providers should join hands and disseminate correct and timely information to attract domestic tourists. The government needs to facilitate the private sector to invest more in those areas that have great potential to be developed as a haven for domestic tourists.
How optimistic are you about Nepal's tourism recovery once the partial lockdown and travel (domestic and international) restrictions are lifted?
This Covid-19 pandemic will eventually end and tourism will start. But yes, the big question is from when. Looking at what is happening in some of the tourist destinations, I am confident that we will get some tourists from 2021. Perhaps we will not get tourists in 2020. If we do, in our high season (by this, do you mean 2020 high season or 2021 high seasons?) that will be a very negligible number. To give visitors confidence and to encourage them to visit Nepal, we must put the infection under control, have a robust health system that can deliver first-class care.
Given that the tourism industry is one of the major contributors to the country's economy, what do you think the role government can play in facilitating tourism's recovery, and how can hotels, restaurants, play a role in encouraging domestic travel?
If we want tourism to help develop our economy, our government must come out with a long term plan that focuses on sustainable tourism. They must act as a facilitator and bring in the private sector to help achieve this goal.
Our hotels, restaurants must follow hygiene and safety protocols guidelines prepared by the government. They must set realistic pricing, which our domestic travellers could be willing to pay. Moreover, they should be mentally prepared to serve our natives.
---
---