The women who are changing the face of tech in Nepal
Here are 10 women who have done exceptional work in the field of technology in Nepal.

bookmark
Published at : January 3, 2021
Updated at : January 3, 2021 20:29
Jayanti Mala Chapagain
Encouraged by her passion for technology, Chapagain started her career in the field as a web developer. After working for a few years as one in various IT companies, she eventually started her own IT firm: Spiker Solutions.
One of the biggest projects that she has undertaken would be the Nepali Speech Synthesizer software, a project initiated by the Nepali Association of the Blind (NAB). As the Lead Software Engineer for the project, she hopes to provide access to news, course books, and Nepali content from the internet to the community of visually challenged persons. While she has completed the initial phase of the project, the pilot phase still needs to be implemented for various school level students in Pokhara. She hopes that through the software, she can help make computers and technology accessible to visually challenged users who have always had difficulties using these systems due to language barriers.
Chapagain has also been involved with the Federation of Women Entrepreneurs' Association of Nepal (FWEAN) where she helped revive their e-commerce website targeted to women entrepreneurs all across Nepal.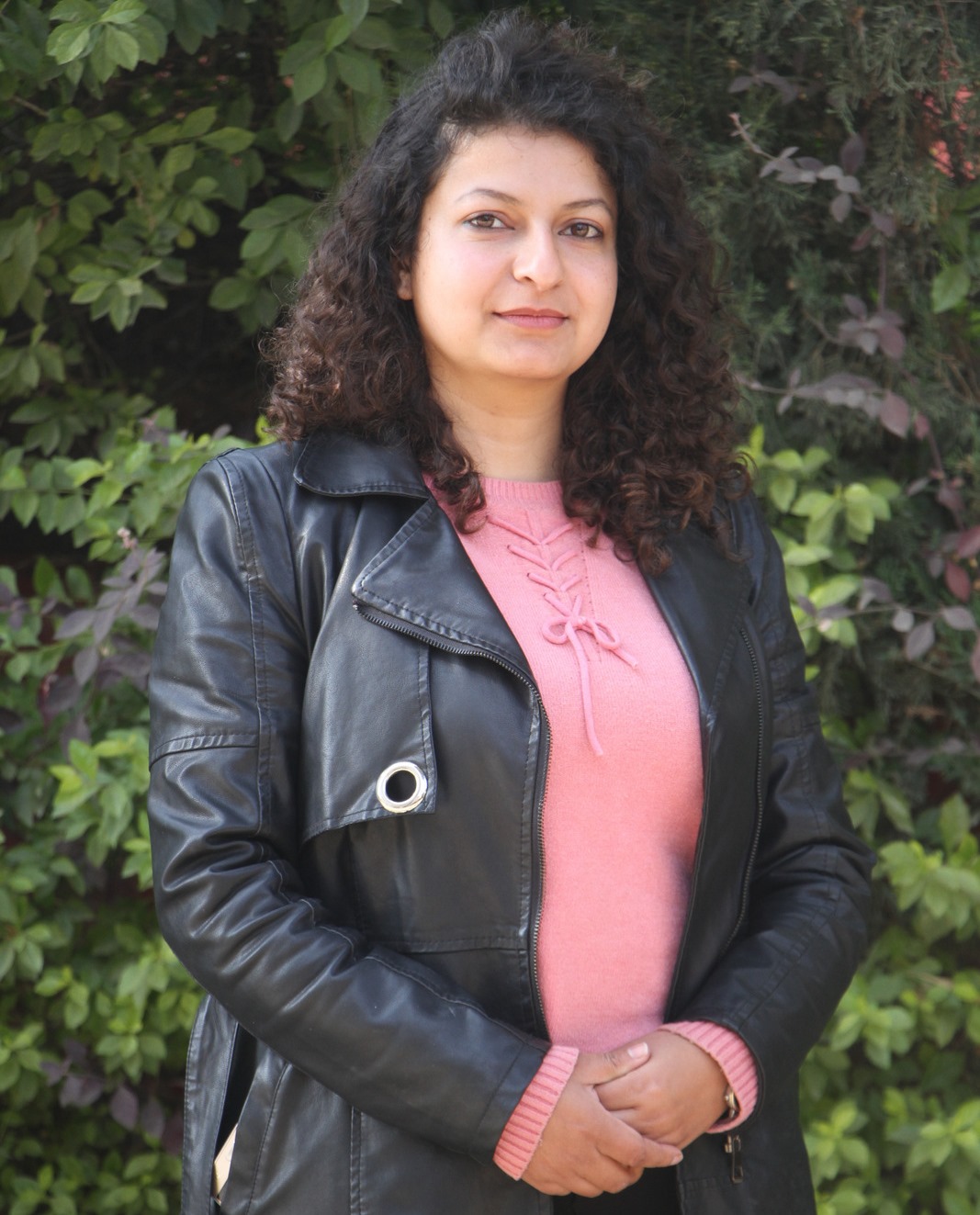 Beeju Maharjan/TKP
Dovan Rai
Rai is a researcher, writer, programmer and designer. She is currently working as a Research Fellow at Global Institute for Interdisciplinary Studies (GIIS), coordinating a research group on 'AI and Emerging Technologies for Sustainable Future'.
With a PhD from the Worcester Polytechnic Institute (WPI), US, through the Fulbright Science and Technology PhD Scholarship, Rai's research is at the intersection of educational psychology, game design, and Artificial Intelligence. She has designed and developed educational games and intelligent learning environments and explored students' activities, emotions, engagement and learning.

She is passionate about making quality education accessible and worked at OLE Nepal, where she designed educational software for public schools in Nepal. Till date, she has created technology platforms for youth education, empowerment and engagement, and organised educational programmes for data science, machine learning and AI.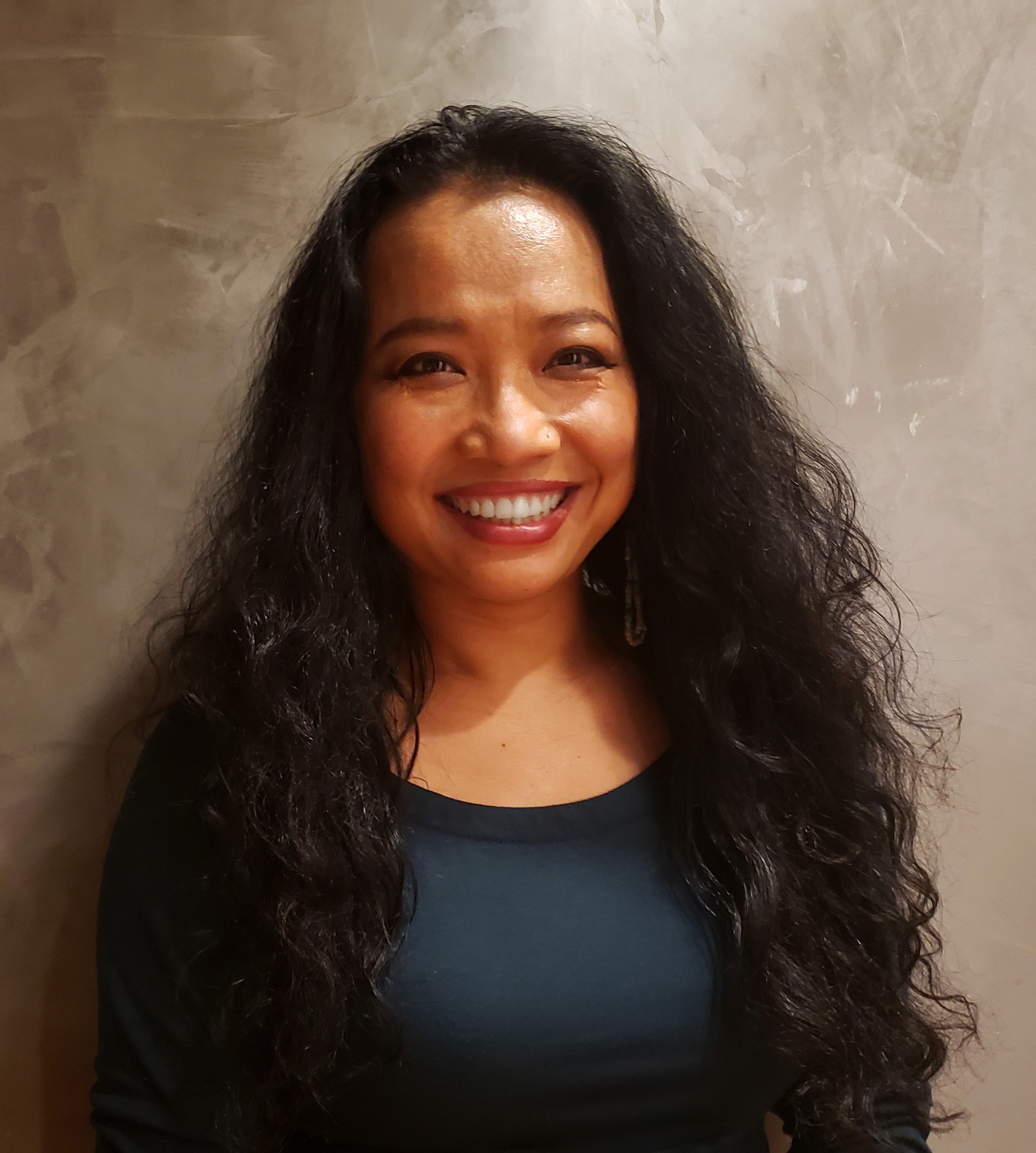 Photo courtesy: Dovan Rai
Roja Kiran Basukala
Basukala works as the Deputy Director at Nepal Telecommunications Authority (NTA). For more than a decade, she has served the Authority where she has held responsibility for highly technical aspects, such as radio frequency spectrum management, telecom equipment standardisation, telecom service monitoring, and gender equality in ICT.
A working mom, Basukala has to face many challenges the past year due to the pandemic. Work from home orders pushed her to balance household chores alongside her professional responsibilities irrespective of her working hours. From home, she handled the investigation of billing complaints of mobile services, inspected international internet bandwidth import and service delivery while also inspecting radio frequency spectrum usage and electromagnetic radiations of mobile towers, and recommending actions against non-compliance to the authority. While investigating cyber incidents in the telecom sector, she felt the necessity for proper cybersecurity regulations in the sector and hence worked in the formulation and implementation of Cyber Security Byelaw, 2020.
Last year, she was also elected as the Vice President of the Centre for Cyber Security Research and Innovation and was appointed as an advisor of the Women in ICT Committee of the Federation of Computer Association of Nepal. In the past year, she also graced many virtual events related to gender equality in ICT, child online safety, cybersecurity, and e-readiness as a panelist.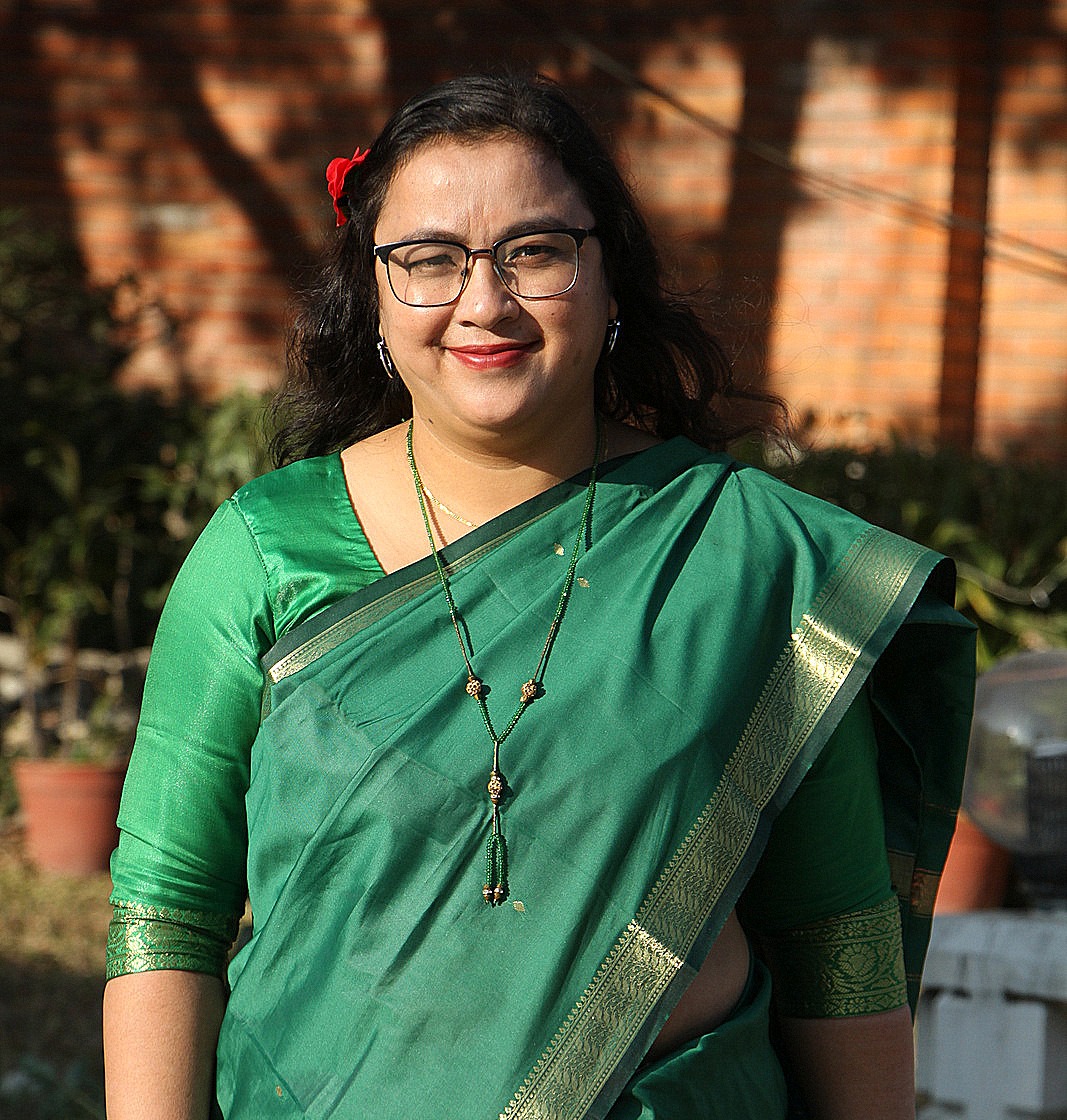 Beeju Maharjan/TKP
Karvika Thapa
Thapa is the CEO of Kimbu Tech. She returned to Nepal after working for 14 years in the tech industry in the United States. When she eventually returned to Nepal, starting her own business was not something that she had thought about, but after finding out that the tech field in Nepal had so few women, she decided to create opportunities for women herself and thus founded Kimbu Tech with a vision of creating quality jobs.
Today, she leads a quality team of Nepali women and men who provide software development, maintenance, and support services for companies in Nepal, Israel, and the US. Having already created a space for women in tech, she dreams of a time when women not only work as IT experts and programmers but also become leaders in the field. To this effect, she is leading an effort to establish an international level IT programme at Gandaki University, in Pokhara.
A proud mother to two daughters, she also hosts the Women in Tech Facebook group where she encourages more women and girls to network and collaborate in the tech sector.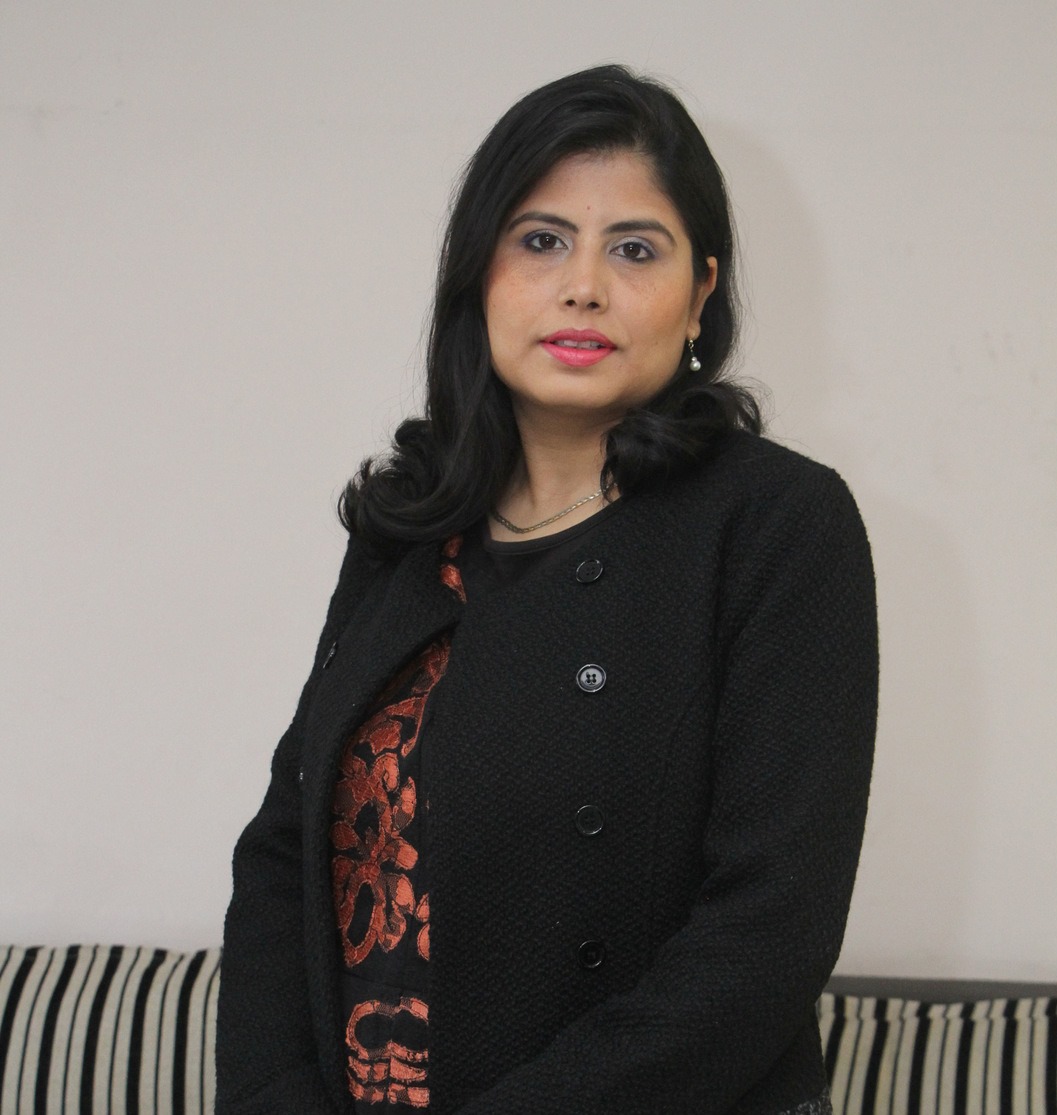 Beeju Maharjan/TKP
Rumee Singh
Singh intertwines her love for frontier technology and her passion in communication to focus on social impact. As part of Rumsan Group, she founded Hamro LifeBank, a web service that uses a data-informed approach to cut out the stress involved in finding and managing blood for patients. Hamro LifeBank launched a data-centric blood hotline in 2020 with support from America Nepal Medical Foundation. The hotline has been instrumental in supporting Covid-19 plasma requests in Kathmandu during the ongoing pandemic.


In addition, during the lockdown, Singh launched Katha4Nepal, an online community-driven platform for children to learn through stories. Katha4Nepal promotes Read-Alouds of empowering children stories from inspiring leaders. Katha4Nepal was featured as an "innovative model of education in response to Covid'' from Nepal by Harvard University, South Asia Institute. Singh and her team have also been actively pushing the concept of blockchain technology. Last month, her team piloted a blockchain project that tracked the farm-to-finger journey of 'junar' by scanning QR codes on the fruit.

Singh has over 15 years of experience in leading production teams in the US and has successfully managed educational programmes, including financial literacy programmes featuring Warren Buffett and STEM programs for Intel & Disney. She worked with PepsiCo in the global communication team at New York and led sector PepsiCo consumer relations in Dubai before moving back to Nepal.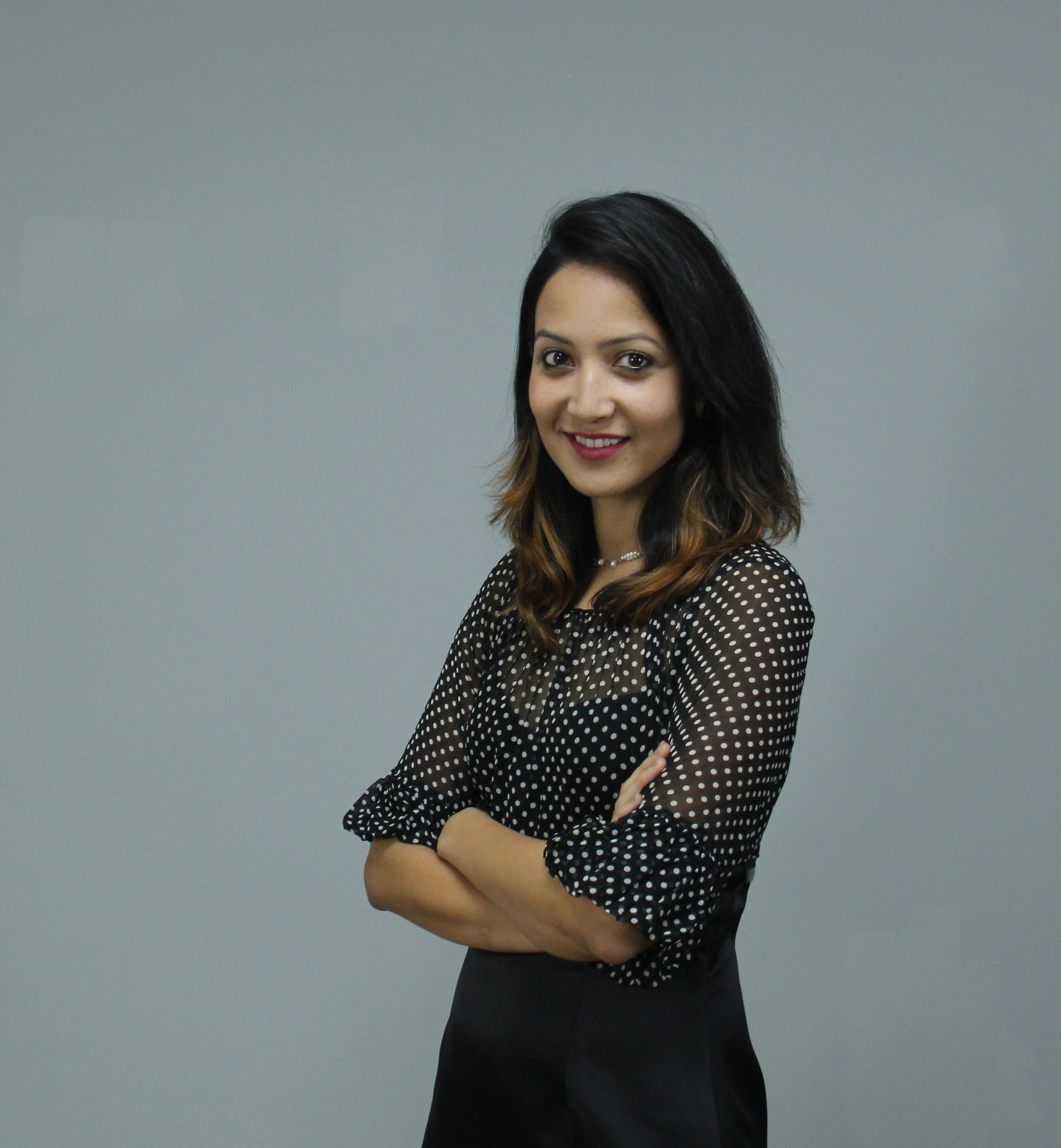 Photo Courtesy: Rumee Singh
Bandana Singh
Singh currently works as the head of QA (Quality Assurance) for Keela, a technology company based in Canada. In her current role, she is responsible for quality assurance for every product and feature to come out of the company.
Although in the early stages of her career, she holds an optimistic view of the technology scene in Kathmandu and is constantly inspired by more and more of her female peers joining and progressing in the industry. Bandana herself has big dreams in the field as well and her propensity for problem-solving has led her to work on several side projects and inspired a dream in her to venture into areas of software technology and become a successful technological entrepreneur in the future.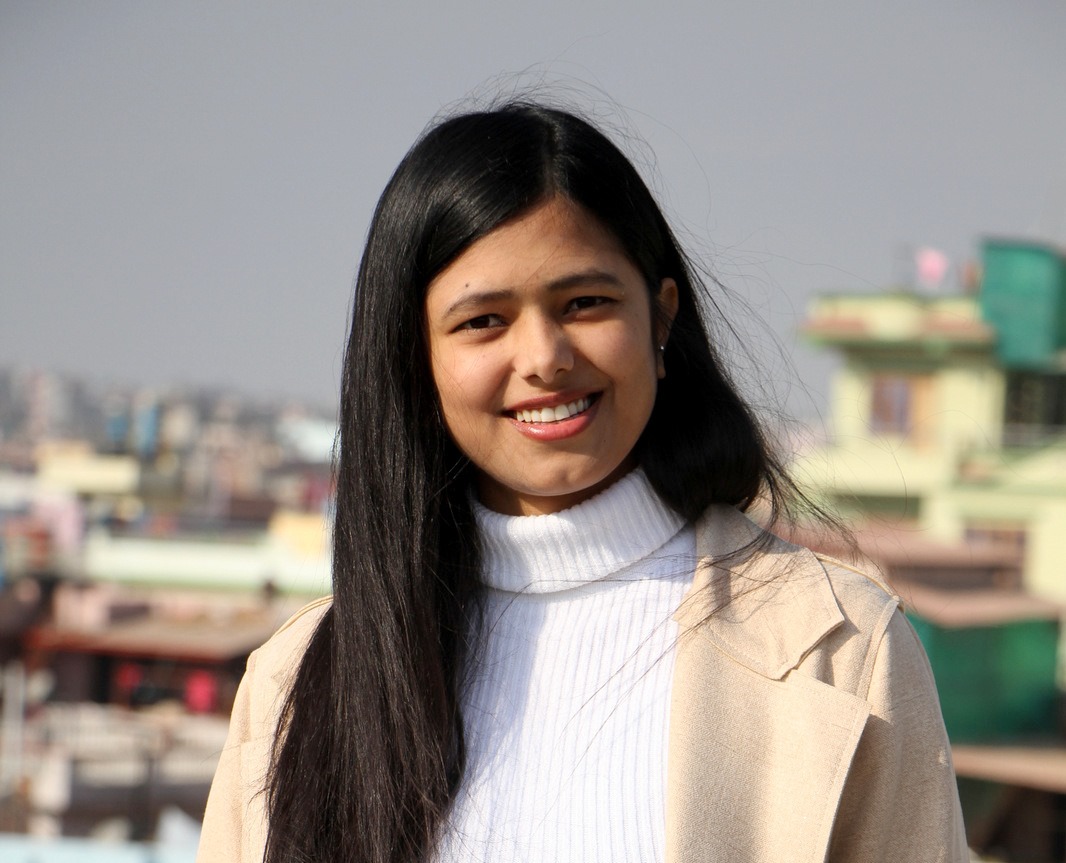 Beeju Maharjan/TKP
Shreeti Shrestha
Twenty-five-year-old Shrestha works as a Software Engineer at Cotiviti Nepal Pvt Ltd, one of the leading health care informatics companies in Nepal. At Cotiviti, she is involved with a progressive and energetic team that works on Network Intelligence solutions with a specialisation in providing advanced data analytics to help payers and providers collaborate to create and manage value-based healthcare delivery and payment. She is also involved in Dallo Tech Pvt Ltd, a young innovative tech startup that focuses on problem-solving services for the Nepali community.
Despite suffering from a rare genetic disease called Spinal Muscular Atrophy which has limited her opportunities, she believes that as long as she has the hope and zeal to pursue her dreams, she can achieve whatever she wants. Despite being wheelchair-bound, she has always pushed herself beyond her limits and has managed to achieve success despite her physical limitations. She feels humbled that her story has inspired young women to embrace the field of technology and prove that their ideas are worth sharing. She says that this in itself has been a major factor that keeps pushing her forward to strive for better in life.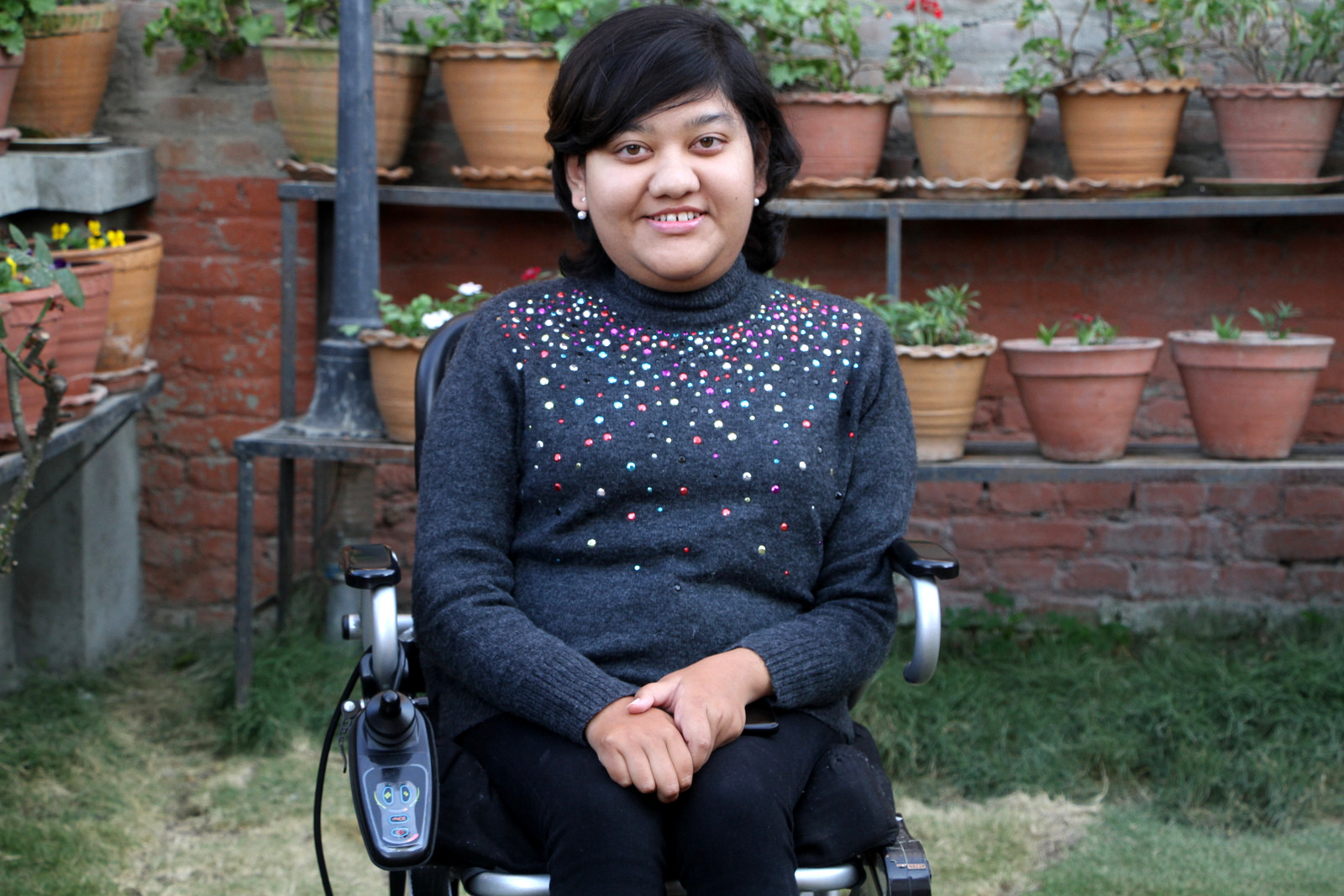 Beeju Maharjan/TKP
Sonika Baniya
Baniya graduated from college only recently, in late 2019, and is already working as a software developer at Young Innovations Pvt Ltd. One of her major achievements has been co-founding Swastha Naari, a programme initiated to bridge the gap between digital innovation and women's health. She started the project by launching an application for Female Community Health Volunteers (FCHV) to keep track of pregnant women. When this project did not go as planned, Baniya learned that innovation comes through teaching people and not developing products. Within a year, she had reached out to more than 535 young women teaching various aspects of Sexual and Reproductive Health and Rights (SRHR), running campaigns in Jyamire Hetauda, conducting Women Hygiene Code, and training 20 girls about SRHR. She, along with her team, also developed an Android app called ANC Tracker, an app that tracks Ante Natal Checkup visits of pregnant women.
Baniya and her team are also recipients of Women LEAD Nepal's Sujata Baskota Changemaker Awards 2019, GenUnlimited Youth Challenge 2020 country winner, Women in Global Health finalist, and have been featured by UNICEF.
Beeju Maharjan/TKP
Sunnie Joshi
Joshi currently works as a Data Scientist at the World Bank, Nepal. She holds a Bachelors of Science in Mathematics and Physics from Randolph College and a PhD in Applied Mathematics and Computational Science from Texas A&M University. She worked as an Assistant Professor at Temple University in the Department of Mathematics before moving back to Nepal.

Her research interests lie in mathematical modeling and simulation, machine learning, statistical methods and optimisation. And she is currently involved in various educational outreach programs in Nepal. She was an instructor at the Second Nepal Winter School in AI organised by Nepal Applied Mathematics and Informatics Institute (NAAMI). As part of an effort to promote data use and data literacy in Nepal, she was involved in the Nepal Data Literacy Program, where she taught courses in Statistics, Python and Machine Learning, and served as a mentor in the Nepal Solveathon, both organised by the World Bank.

She also collaborates with other data scientists to conduct introductory workshops in data analysis and machine learning, mainly to encourage and help young graduates to start a career in data science. She advocates for women in STEM (Science, Technology, Engineering and Mathematics), leadership and has participated in several panels, including the Women in Science discussion organized by Martin Chautari and the round table discussion on female entrepreneurs organized by The World Economic Forum. She serves as a dissertation supervisor for the Masters in Information Technology programme at the British College.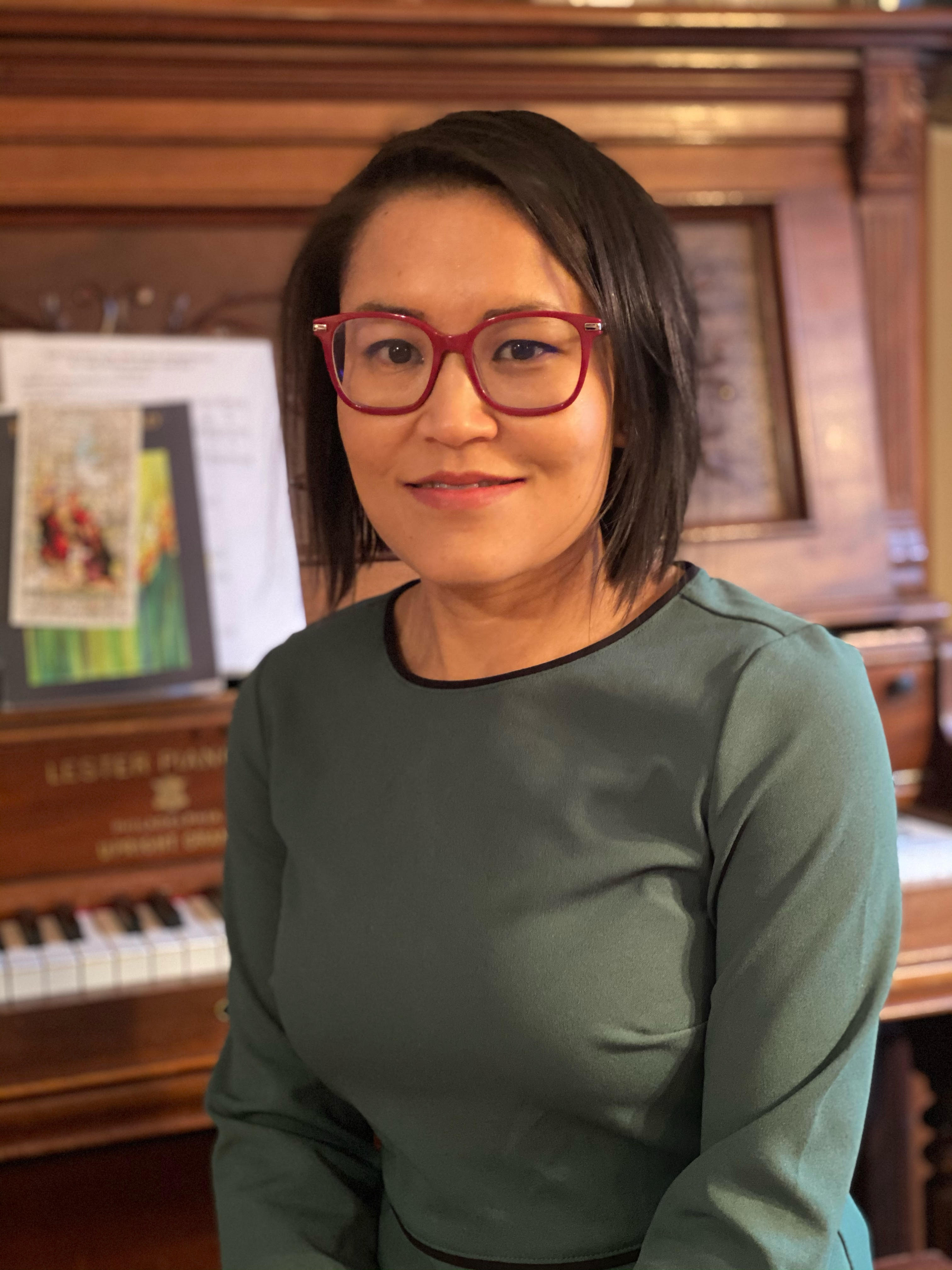 Photo Courtesy: Sunnie Joshi
Timila Yami Thapa
Thapa's service to the Nepali IT and tech industry has been extensive. She has served Nepal through a unique combination of being a national-level policy planner, a pioneering educator in the area of information technology and computer engineering, an industrial administrator, an entrepreneur, and a social reformer working for the upliftment of women, child-education and youth employment. She has pioneered and initiated new educational programmes since 1979. Her efforts to improve technological infrastructure culminated into the first-ever Computer Engineering programme in the history of Nepal at the Institute of Engineering under Tribhuvan University.
As a national-level policy planner, she worked for a year as a Member of ICT Advisory Board under the Prime-minister's office. As an educational policy planner, she served as a member of the Academic Council and the Research Council under the University Grant Commission, Nepal. She also worked as a governing member of the Nepal Engineering Council for three years.
As an educator, she served the Engineering faculty of Institute of Engineering (IOE) of Tribhuvan University, Nepal, from 1979 until her retirement in 2015—first as a professor in the Electronics and Computer Engineering Department and later as the assistant Dean when she managed four state-owned and 10 TU-affiliated engineering colleges. She also worked at Pokhara university for four years designing the course-curriculum for BE Software Engineering, Computer Engineering, BCA, BE in Information Technology. Among a plethora of other influential contributions to the IT field, she has also been running her software company Designco Nepal since 1991.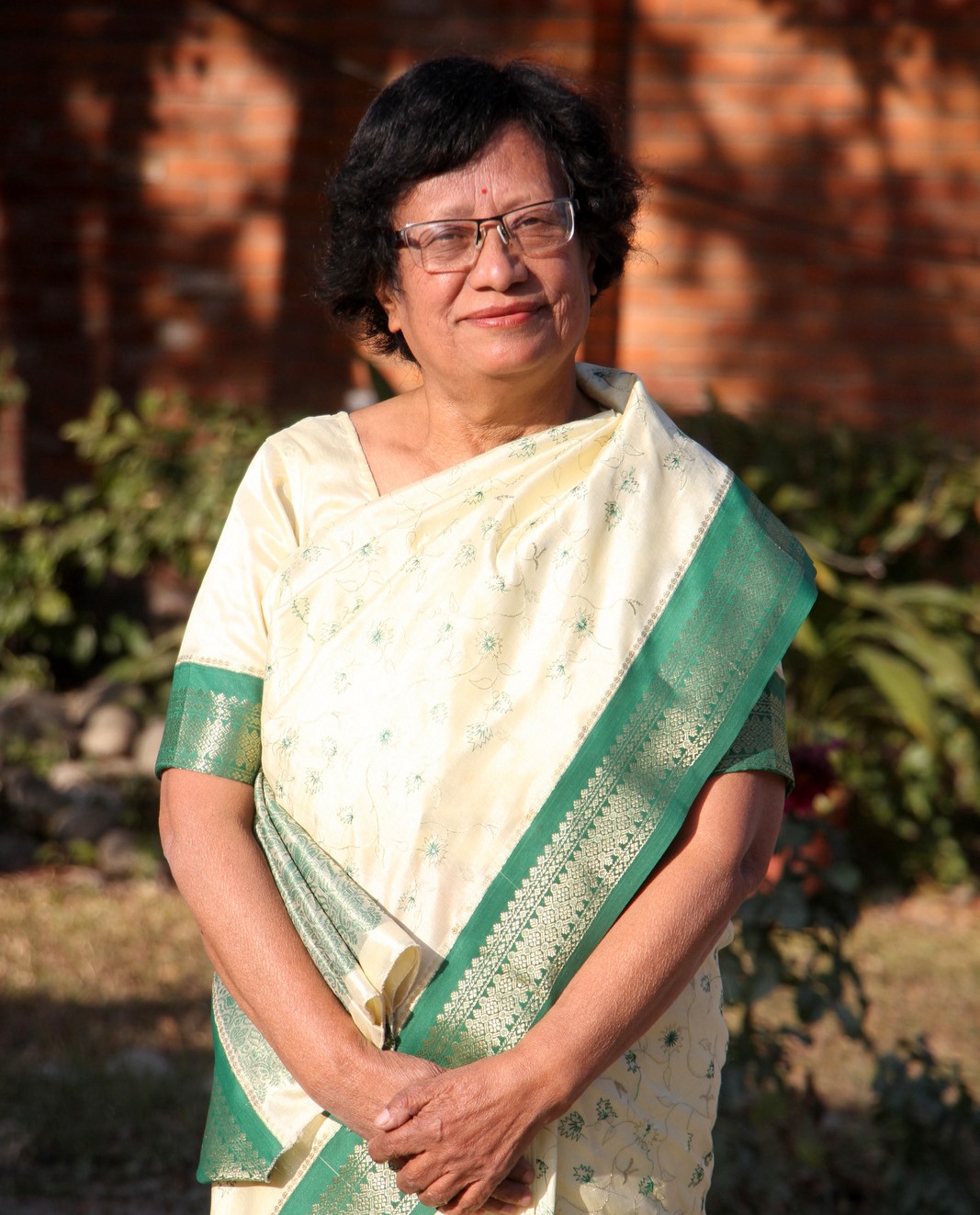 Beeju Maharjan/TKP
(This list has been curated with the help of an independent panel of four young women in tech.)
---
---