Training centre in Sindhuli 'overcharging' students
The Ratmata-based Technical Training Centre is allegedly charging students Rs32,000-40,000 more than the fees set by the government.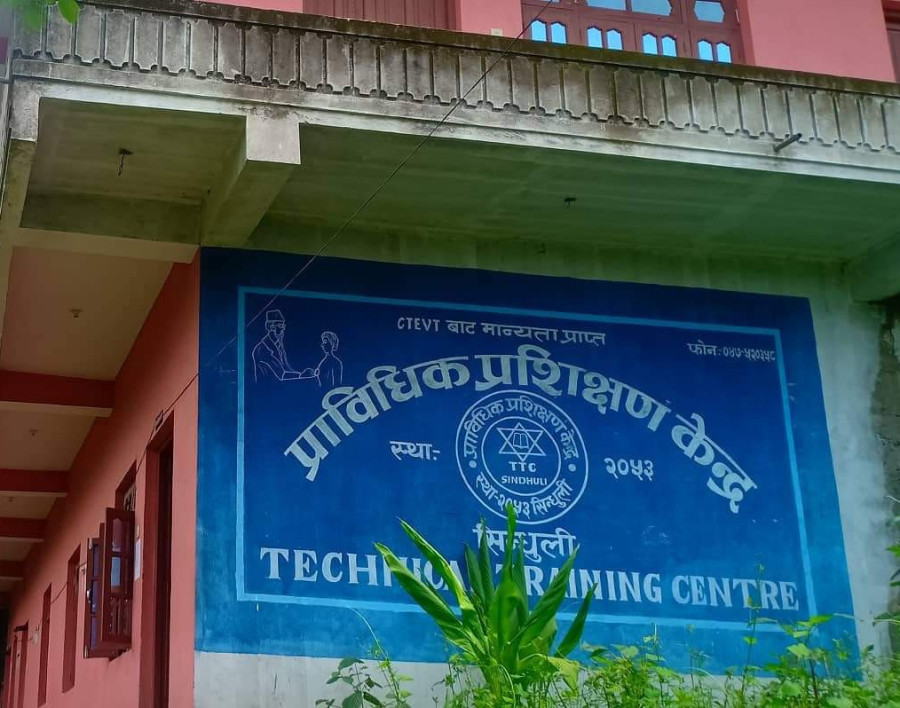 Sujata Lama /TKP
bookmark
Published at : September 9, 2019
Updated at : September 9, 2019 09:20
Sindhulimadhi
A health institute in Kamalamai of Sindhuli district has allegedly been charging more than the fee set by the government.
Students of a Ratmata-based Technical Training Centre in Kamalamai Municipality complained that the college charged more amount in fees than what was fixed by the Council for Technical Education and Vocational Training (CTEVT).
According to the students, they only knew that the college charged them an additional amount after the CTEVT officers disclosed the actual fee structure during a recent interaction programme.
The Technical Training Centre, a privately-owned health institution affiliated to the CTEVT, has been running classes of Auxiliary Nurse Midwife (ANM) and Community Medical Assistant (CMA).
In accordance with the fee structure set by the CTEVT, an ANM student should pay Rs120,000, while a CMA student should pay Rs108,000 for the respective courses. However, the centre has been charging Rs160,000 for the ANM course and Rs140,000 for the CMA.
"We came to know that the college charged Rs40,000 more from one ANM student and Rs32,000 more from one CMA student. The college should return the additional amount it had charged from students," said a student, requesting anonymity. The training centre is learnt to have overcharged around Rs2.8 million from the students. It has 40 students in each of the ANM and CMA programmes.
The protesting students visited the District Administration Office last week and informed Chief District Officer Janardan Gautam about the matter. They urged him to pressure the college to refund the overcharged amount. After listening to their grievances, Gautam asked them to file a written complaint at the District Police Office.
However, the agitating students have not lodged a complaint at the police fearing reprisal. "The management committee has warned that they would not to issue a certificate if they have to return the additional amount. So we could not file the complaint," said another student on condition of anonymity.
Mandira Shrestha, the vice principal of the centre, admitted that the training centre charged an extra amount on top of the fee structure set by the CTEVT. She, however, said that the management committee was answerable about the issue.
Subodh Dhakal, the management committee chairman, could not be reached for comment despite repeated attempts. His cell phone is switched off for the past two weeks. Dhakal, the students claimed, has not come to the college since they demanded a refund of the additionally charged amount.
---
---