Police arrest Rautahat brick kiln 'massacre' suspect
Eleven people, including former lawmaker Mohammad Aftab Alam, have been accused of incinerating people injured in an explosion in Rautahat on the eve of the first Constituent Assembly elections.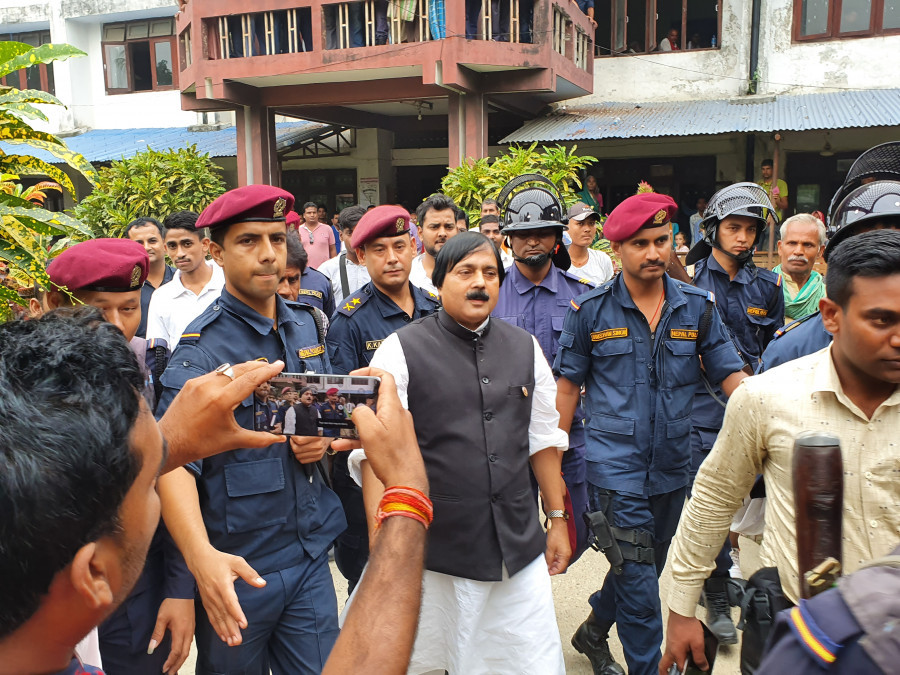 Post file photo: Shiva Puri
bookmark
Published at : June 7, 2020
Updated at : June 7, 2020 20:44
Rautahat
Police on Saturday night arrested a man over the Rautahat brick kiln "massacre" in which "nearly a dozen" people were allegedly "burnt alive" 13 years ago.

Mukti Sah, 55, arrested in Simraungadh, near the India-Nepal border on Saturday, had been on the run since the incident took place on April 9, 2008. He was presented before the court on Sunday, said Deputy Inspector General Dhiraj Pratap Singh, head of provincial police.
Sah worked as a carpenter at the time of the incident, according to police. Nine other suspects of the incident are still at large. The main suspect, Mohammad Aftab Alam, was remanded in custody at Nakkhu Jail, Kathmandu, in November.
Alam, a Nepali Congress leader and elected member of Parliament, was arrested on October 13 last year in connection with the incident.
At least two people had been killed and two dozen others injured by a blast that rocked Rautahat ahead of the elections. According to eyewitnesses, the people injured in the blast, were allegedly burnt alive in a brick kiln under Alam's orders "to destroy the evidence" related to the blast.
Two months after the incident, Alam turned himself in to the police on June 23, 2008 when a first information report was filed identifying him as the primary accused. A month later, the Office of the Attorney General decided against pursuing a criminal case against Alam and five other suspects.
Responding to a writ petition filed on behalf of the victims, the Supreme Court in May 2012, four years after the incident, had ordered that the case be expedited.
"There is enough ground to investigate the case and move it forward," a joint bench of judges Sushila Karki and Bharat Bahadur Karki had said, ordering the Rautahat District Police Office to arrest those named defendants in the writ petition.
The court order, however, remained unimplemented, leading the petitioners to file a complaint with the Judgement Execution Directorate in March 2019. Alam was arrested seven months later in Rautahat.
Prosecutors have charged Alam with attempted murder and holding and transporting explosive materials. The exact number of "victims" in the case is still uncertain, but authorities put the number at nearly two dozen.
In May, police had raided Alam's home in Rautahat to look for his brother, also implicated in the case.
---
---