Deuba appoints 10 women members as Central Working Committee members
The nominations were made to register the Congress with the Election Commission for upcoming polls.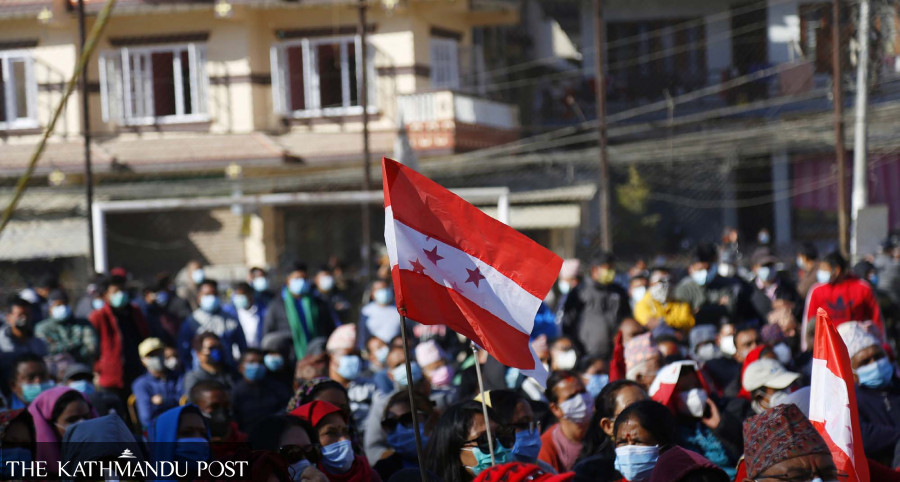 Post File Photo
bookmark
Published at : August 16, 2022
Updated at : August 16, 2022 16:44
Kathmandu
Nepali Congress President Sher Bahadur Deuba on Tuesday appointed 10 women to the party's Central Working Committee as members.
The appointments were made as per the party charter before the Nepali Congress prepared to register itself at the Election Commission for the upcoming general and provincial elections.
Tuesday is the last day for party registration for the elections announced for November 20.
A political party needs at least 33 percent women in its central committee for it to be eligible to register with the commission for the elections.
As per the Section 21 (10) of the party charter, Deuba nominated 10 women members, according to a statement issued by the Chief Secretary of the Nepali Congress, Krishna Prasad Poudel.
Deuba has nominated Kiran Yadav (Mahottari), Radha Ghale (Kathmandu), Dhana Khatiwada (Lalitpur), Urmila Thapaliya (Dhading), Rukmini Koirala (Morang), Kalyani Rijal (Kathmandu), Goma Bhattarai (Jhapa), Ganga Shahi (Rupandhei), Laxmi Khatiwada (Sunsari) and Sita Devkota (Nawalpur) as Central Working Committee members.
The Congress Central Working Committee is 158-member strong.
The Nepali Congress held its general convention in December last year.
As per the party charter, the party president can nominate 33 members in the Central Working Committee.
The 14th general convention of the party concluded in December last year had already elected 134 members. Deuba had already nominated 23 central members to the Central Working Committee.
The Congress needed at least eight women in the Central Working Committee to meet the criteria of 33 percent women.
---