The tune of censorship
Any political structure should learn that 'enemies' can teach more than allies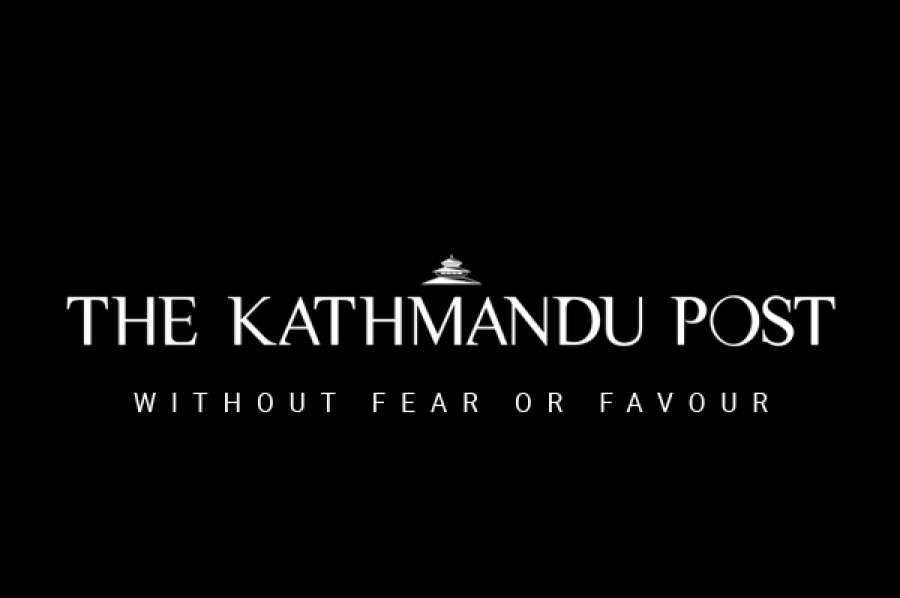 bookmark
Published at : February 26, 2019
Updated at : February 26, 2019 08:40
Since the forceful removal of Pashupati Sharma's satirical folk song, social networking sites have been rife with for-and-against arguments. Some political apparatchiks were quick to label the song as 'anti-governmental' and 'anti-communist'. On the other side, the responsibility to defend the artist and call out the act of censorship became so onerous, especially from three groups: Social media users, the opposition party, and some intellectuals. Both sides of these black-and-white discussions—filled with arguments that are devoid of nuance and complexity—boast about their claims to be right.
Rather than forming aggressive camps, this incident should further the opportunity to discuss the relationship between art, politics and censorship. Throughout history and around the world, art has continually been subject to censorship. Effective art, a means of expression of subjective feelings and ideas, rarely conforms to the orthodox. And because of its normative refusal, art often challenges societal wrongdoings. Heralding a spirit of reformation and renovation, it often tries to debunk 'domineering' political and cultural structures. It parodies, satirises and criticises political follies and eccentricities, often in metaphorical ways.
Social institutions and actors at the receiving end of this criticism have therefore looked upon its creative interventions as dangerous. And there are examples everywhere—from 'Strange Fruit', by Billie Holiday (1939), through to 'You Don't Know How It Feels', by Tom Petty (1994) to Salman Ahmad, Ali Azmat and Brian O'Connell's 'Junoon' (1990). It is clear that in (post) democratic societies, no art can enjoy absolute freedom; art is very much conditioned by social, legal, and political forces.
In this context, it is important to provide a preface: censorship claims and arguments differ according to the context. Among censorship's various functions, it can also conform to social and political ethics and can contribute to maintaining public decency. However, censorship, as a practice, cannot provide solutions. Ultimately, it is ideologically motivated and politically inspired. Its manifestations and implications can be diverse. For instance, an intriguing question in this context could be: Would the repercussions of the song be the same if it was subtler and nuanced with less explicit metaphors towards corruption?
The theories serving identity-politics today claim that any cultural artefacts—be it literature, painting, cinema and the like—so far possible, cannot be prejudiced or biased to any particular social group, ethnicity or gender. This claim, common in social sciences, holds a relatively strong grip—especially when societies have been driven by the notion of identity consciousness. In the age of identity politics, the sense of self is crucial.
An artist, who is also a cultural producer—constituted by diverse social and ideological currents—should take into consideration the images, metaphors and the symbols that may serve to sabotage or discriminate others. But when related to traditional politics, which is fundamentally a public discourse, it cannot be overstated that criticism from various perspectives is ubiquitous. But in the modern context, censorship has become a relic of uninformed and repressive mindsets belonging to those who are quick to embargo, santise, and muzzle criticism.
Politics is open for all and has been historically subject to rigorous criticism and scrutiny from the public. Clashes and conflicts in politics are not new phenomena at all. Politics in liberal and democratic societies, where human liberty and free expression are cherished, should place more emphasis on expanding opportunities to exercise the right of free speech and expression. Perpetual narcissism and stifling criticism will simply degrade these values. Politics today must be informed by an evolutionary perspective; it must adapt to changing dimensions and values.
Discussions on politics, especially in Nepal, heavily relies on ad hominem logic: placing oneself on a pedestal while degrading the characters of others. With the release of critical folk music, some political apparatchiks seem to be becoming less tolerant. The immediate defensive attitude displayed by representatives of several parties in the government indicates how quickly political leaders were offended by Sharma's art. This defensiveness paradoxically seems to speak for the fearful psyche of two-third-majority government, which is struggling to materialise its ambitious hyper-agenda to win the hearts of commons.
Any political structure should learn that 'enemies' can teach more than allies. In other words, criticism can build constructivism. Therefore, any social institution trying to emerge in this democratic society and abandon age-old parochial values should take criticism in a positive light. With a self-critical approach, they should dispel the prevalent Victorian primordial conservative demeanor. Else, the public will remain disenchanted from them—ultimately bringing their own existence on the verge.
GC is a lecturer of English studies.
---
---