Digital journeys
The tourism industry must adapt to the modern digitised customer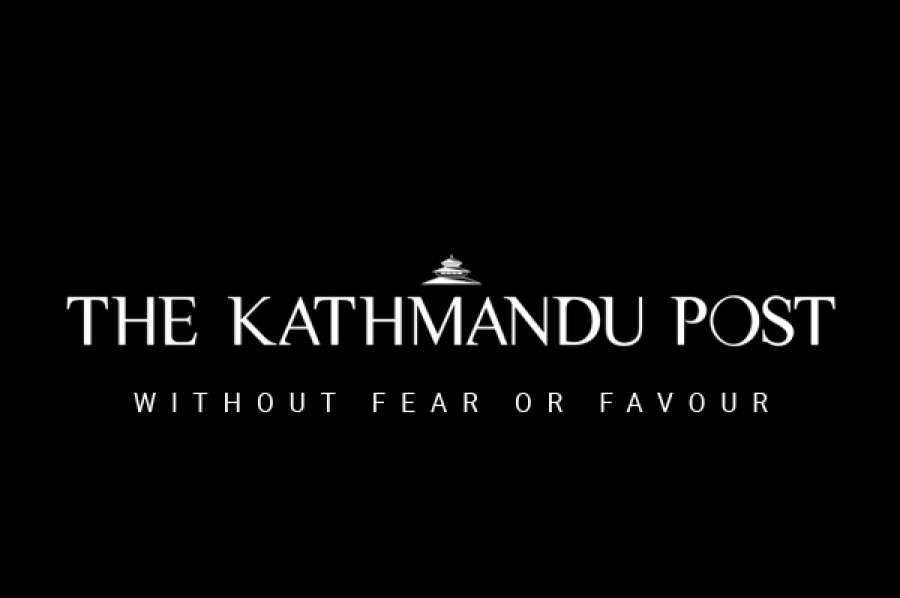 bookmark
Published at : December 16, 2018
Updated at : December 16, 2018 07:28
In the past, traveling, a largely physical endeavour, required one basic prerequisite: leaving home. Today, traveling often begins at home. With a few clicks on our smart phone devices, we can enter three-dimensional simulations that virtually take us to serene destinations throughout the world—right from our living room. Travel, in this digital age, is literally at our fingertips.
Digitalisation has fundamentally changed how people define, engage with and conceptualise travel. The internet hosts billions of websites that detail information on almost every major travel destination in the world. From hotel bookings to tour packages and city views, the digital marketplace is abound with options that shape travel itineraries. With a single click of a button, a unique and personalised travel experience can be tailored for anybody with access.
While digitisation has redefined travel, Nepal has seemingly not caught up with the times. The tourism industry has not harnessed digital platforms to their full capacities. This is especially true in the case of the Government of Nepal's 'Visit Nepal 2020' campaign. The intiative, which aims to attract over 2 million foreign tourists to the country, is one of the primary initiatives taken by the tourism industry to enhance the sector in the country.
The flagship tourism campaign, which is more ambitious than any of its predecessors, provides practitioners with a significant opportunity to experiment with digital platforms. In 2016, Nepal's tourist arrival numbers grew by 40 percent with 753,002 arrivals. 2017 saw a 28 percent increase, with 940,218 arrivals. During the first eleven months of 2018, the number of tourist arrivals have reached one million. While this trajectory is promising, the government's goal to double this number within a span of two years may be overambitious. To achieve it, we will have to increase tourist arrival numbers by 50 percent in the next two years. In order to meet this difficult goal, one thing is necessary: innovative, unprecedented and modern approaches to tourism.
Actors involved in 'Visit Nepal 2020' have recently published a three-minute video on Youtube to promote the campaign. This marketing effort, while it is digital in outlook, is not enough. The campaign requires more creative approaches to digital marketing. One approach, for example, is to focus on improving Nepal's presence on the web. There are not many people in the world, except our very immediate neighbors, that even know that a country like Nepal exists. And among those who do, a large portion of their understanding is shaped by media coverage of the decade long civil war and the recent earthquake.
One way to challenge these dominant narratives is by employing social media influencers, a growing 'profession' in Nepal, to focus on Nepal-related content development across various platforms. The Nepal Tourism Board (NTB) should also consider inviting social media influencers from around the world to come to Nepal on sponsored trips and create content that might help Nepal gain exposure and spotlight. These creative approaches are arguably more effective than paid advertisements as they tap into existing vibrant networks.
Furthermore, digital practices should not only be applied to marketing. Through the use of new data-management technologies, NTB should invest in a robust research strategy and collect a substantial amount of data on the tourist experience. Through a vibrant digital feedback monitoring system, NTB can ensure that negative experiences are reviewed and positive experiences are reinforced and promoted. Digital practices should also be leveraged to tap into an often forgotten part of the travel experience: the time before tourists arrive in Nepal. Through immersive three-dimensional videos and photos, NTB could allow incoming travellers to engage with the country before they arrive physically.
Our competitors are proactive in these practices. For example, Switzerland has been working with Ranveer Singh, a celebrated actor in India, to continually promote Switzerland on his social media pages—which has over 17 million followers. The European Commission has also developed a 'Tourism Business Portal', a 'one-stop-shop to improve the establishment, management, promotion, and expansion' of tourism-related businesses. It also includes online tools that promote 'best digital practices' to 'help entrepreneurs learn about the management of a tourism business in the digital era.'
Faced with an abundance of choice, travelers today want and deserve more. User experience, personalisation and proactivity are the new watchwords. We can not stay in the dark any longer; our marketing techniques and general approaches to tourism must adapt to meet the needs of the modern digitised customer.
- Kharel is an Information Technology(BSIT) Graduate from Stratford University, New Delhi
---
---