For women, by women
Nepali women need to be unified at the forefront to inspire any kind of change in society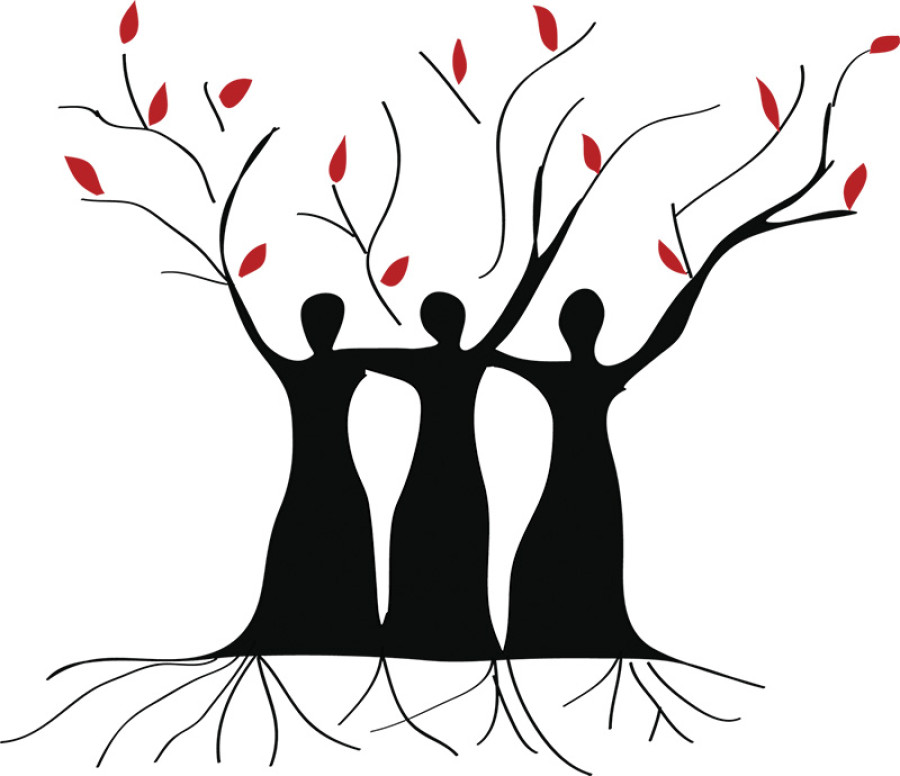 bookmark
Published at : October 7, 2018
Updated at : October 7, 2018 08:31
Some proscribe to the widely held notion in Nepali society that a woman's pride lies in her beauty and her 'purity', while a man's pride lies in his strength and tactfulness to solve any problem. But again and again, women have shattered this notion. However, to combat the many challenges that women still face in Nepal today, women need to be unified at the forefront.
Letting your 'id' go
Striking a balance between the ideals of the heart, which tells you to do good all the time, and the irrational part, which urges you to engage in bad activities, is no easy task.
This is what Freud lays out in his psychoanalysis theory which identifies three aspects of the mind: the id, the ego and the super-ego. The id is the aspect of the mind that is guided by immoral thoughts and hedonism. According to Freud, those guided by the id ultimately seek pleasure and pay little care to the circumstances in their pursuit of it. The super-ego, on the other hand, is more ideal than real. This part of the mind is equivalent to what we generally call our 'moral compass' or our conscience. It insists on doing good, irrespective of the circumstances. Ego is that aspect of the mind which tries to find a balance between id and super-ego. While id is guided by impulses, ego is guided by reality.
Applying Freud's framework in the Nepali context, it seems that more and more men in Nepal are being guided by their id. All aspects of the mind are in fact in control of a person. While many social contexts can trigger the activation of different aspects of the mind, the choice of activating them lies solely with the person navigating their circumstances. For example, when people rely on their id, there is likely to be an influx of crimes that reflect irrational behaviour. Of course, we cannot just blame the id or impulses for the all the crimes that have been committed lately in Nepal. There is more to it. We have to pick up on clues and on stories behind these crimes to better gauge what actually drives men towards these inhuman activities. In most cases, we find that victims of rape are often unaware of the resources available to them as social stigma often prevents them from speaking out. With regards to changing the culture, more than anyone, women should unite despite their differences to get to the root of this and find a solution for our pride and for the protection of our daughters and sisters. But what can we do?
Beyond the classroom
First of all, we need to change the way we look at sex. We women are modest and shy when it comes to the topic of sex because of the social stigma surrounding sex education. Our society is not a sex-free society. We have been taught that sex is a 'bad' topic to discuss and even think about. So, information and advice is not passed onto the next generation of daughters and sons. If out of curiosity someone poses a sex-related question, we often avoid them by telling the person who displayed curiosity that they would find out about it themselves when the time comes. Sex education needs to transcend beyond the Environment, Population and Health subject in high school and enter our living spaces; we should make our kids aware of safe sex at home too.
Oftentimes, our behaviour sends the wrong message to our kids. When we simply ignore their sex-related questions, they get the impression that anything related to sex must be kept a secret which ultimately perpetuates shame around the subject. This leads to our daughters believing that she should not share the same behaviour or activity men do. If our kids are not given the freedom to talk about love or sex, we would be missing out on a lot of things. Granted, initially it would be an awkward or an embarrassing topic to broach. But unless there is an open, free-flowing dialogue regarding the issue, taboos surrounding it will never go away. Mum's not always the word.
The government's apathy to a serious issue like this should inspire us to do more and resist such activities even further. Acts of courage and solidarity have brought about immense changes globally; the #Metoo movement being the latest example. Story telling is a powerful tool that binds many people at once. Unless we communicate and put forward our (bitter) experiences, and choose not to be defined by it, but overcome it, wrong-doing will keep on perpetuating. The only way out of this would be by showing constant support and encouragement for each other, irrespective of one's gender, or family relation. Our lives begin to die a slow death the day we decide to remain silent about things that matter. Changing this culture demands creating a culture first, within our own homes that allows our daughters to seek help in confronting close relatives when they try to cajole our daughters by showering them with love that seems unusual. From 'sati pratha' to domestic violence to rape cases and acid attacks, women have endured dominance, violence and inequality for years. In an ideal world, women would be at the forefront of this change, and if the current system does not push for safer spaces for our daughters, we have to take upon the burden ourselves. It is time we do something together as women: for us and for our future.
Poudyal is pursuing her MEd at Tribhuvan University
---
---