Dreamers and doers
The government should create policy and a healthy ecosystem for startups to flourish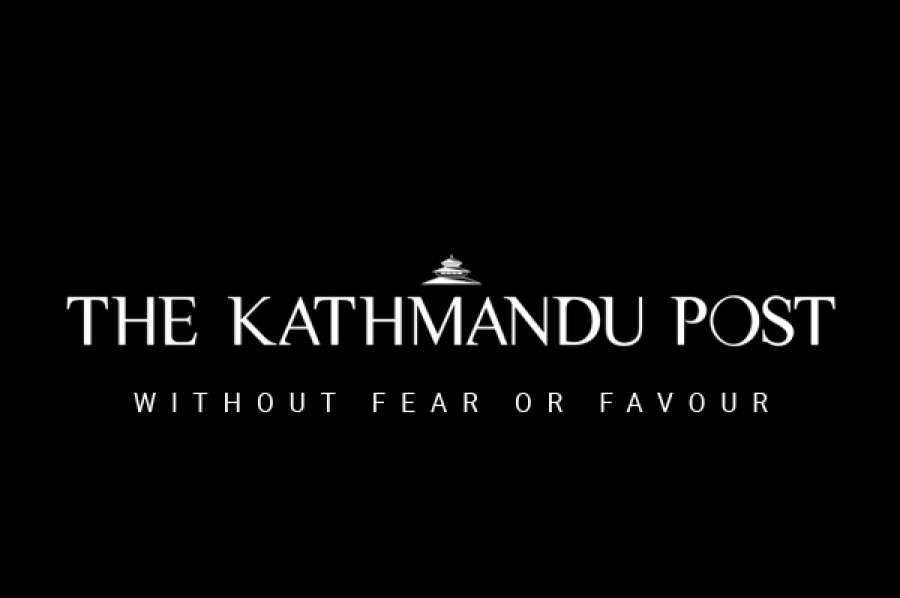 bookmark
Published at : August 9, 2018
Updated at : August 9, 2018 10:46
The concept of 'startup entrepreneurs' seeks to mobilise youth and their idealism to not only take but give back to society. We visualise startups as enterprises for social change and social justice. We must seek to make not just entrepreneurs, but social entrepreneurs who seek maximisation of social net profit and not simply private net profit by amalgamation of the 3Ps (Profit, People and Planet) in all their decisions. This should essentially support the markets nurtured by businesses with a human face. In short, 'moral markets' nurture compassionate capitalism.
Create conducive environment
Emphasis on STEM education—science, technology, engineering and mathematics—with a strong need to strengthen teaching biology, botany and zoology classes in schools is critical in order to understand and conserve Nepal's precious Himalayan flora and fauna. We envisage the government recognising 'schools of excellence' where boys and girls can innovate technology to meet the daily hardships of living in a mountainous environment. Such schools should be liberally endowed with modern laboratories with free access to the internet for them to be able to establish incubation centres. Moreover, we need to learn from and cooperate with the Indian STEM system.
In this ecosystem, we must have a civil service that is managerial, and not bureaucracy bound by red tape and tradition. Civil servants must begin to empathise with the aspirations of our youth and serve them with full knowledge of project analysis and risk management. They must change their behaviour to welcome them with open arms by mentoring them and by guiding them to succeed. Let us remind ourselves here that around 97 percent of startups fail! Ecosystems for startups need to be examined holistically from macro, medium, small and micro perspectives. The macro perspective seeks the government's dynamic role as a central actor in the formulation of policies and creation of institutions. Sadly in Nepal, the government's role has been ineffective in promoting startups in a strategic manner. The greatest constraint for startups is lack of smooth institutional financing.
The new business ecosystem of Nepal is in need of venture capitalist companies to not only make equity investments in startups but also to be involved in human resources, marketing, logistics, accounting and other back office functions to nurture startups. Here, venture capitalist companies may enter into strategic collaboration with academia and industry to provide the needed consultancy and finance. They could phase the degree of their equity participation based on the progress made by the startup.
On the legal side, do we need to define whether a venture capitalist company is a financial or investment company or both? Do we need a special Venture Capitalist Act? Should venture capitalist companies be given provision for tax write-off when suffering a loss? Do they need access to leasing companies to ease the burden of capital investment in startups? Do they need a provision for exit in the law? How much capital is needed to be incorporated as a venture capitalist company? Finally, how are venture capitalist companies to be regulated and by whom? Will venture capitalist companies be allowed by the Foreign Direct Investment Act?
Regualtions required
Newly elected mayors in most metropolitan areas are enamoured by the rhetoric of smart cities. We would like to suggest that they support startups as the entry point for the creation of these smart cities. Startups are undertaken by entrepreneurs. Entrepreneurs can be of two kinds—commercial entrepreneurs and social entrepreneurs. We have tried to make space for social entrepreneurs in our ecosystem or body politic, if you like. Nepal's current ecosystem has provided for the establishment of a Rs1 billion Startup Endowment Fund by the central government. The current budget makes available Rs700,000 at 5 percent interest to entrepreneurs.
In the existing scenario, venture capitalist companies need an act and proper regulations to flourish. However, a Private Trust Act is greatly needed to legitimise the beingness of not-for-profit enterprises. In 2005, as finance minister, one of the authors of this piece Madhukar SJB Rana worked on a draft act and was ready to table it in Parliament. Now, it is humbly suggested that this draft be revisited by the government for the development of social entrepreneurship in Nepal. A much needed push can be given to those who are struggling at bottom of the pyramid and are still waiting for inclusion in the organised sector. However, implementation remains a very pressing concern, and focus has to be put on this. Thus, in the present fogged scenario, flagging this issue substantially would be quite crucial.
Rana is a former finance minister of Nepal and an economist and Thakur is a New Delhi-based columnist
---