School of thought
Our education system unconditionally conditions us to be conformists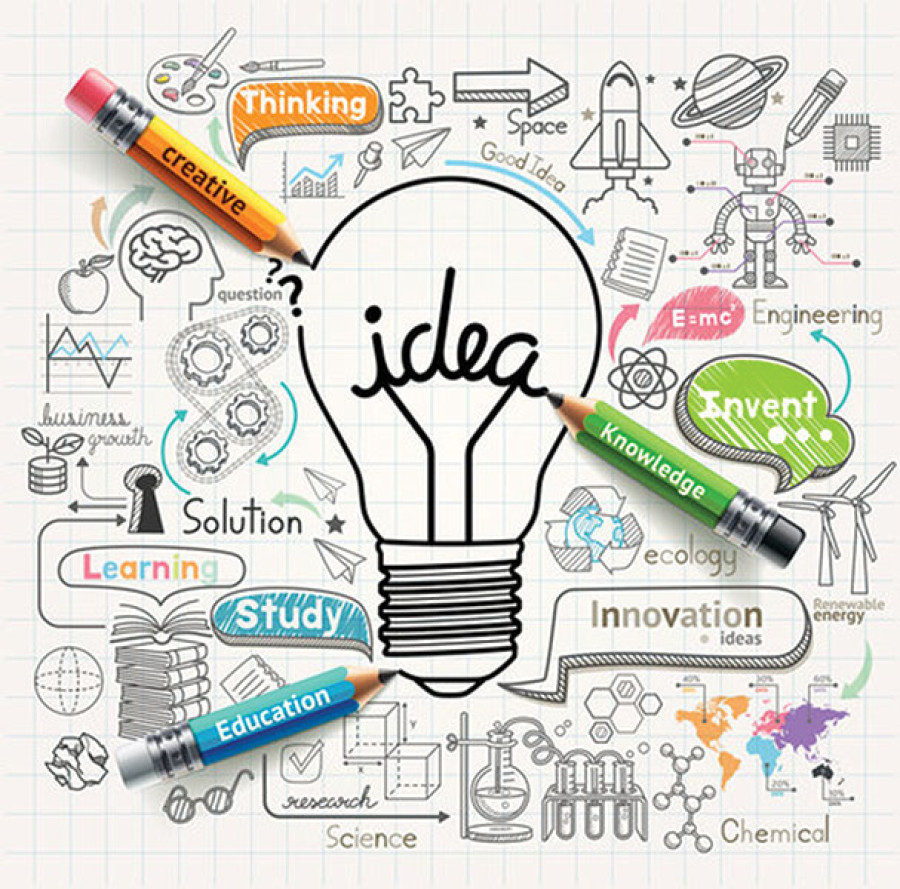 bookmark
Published at : July 1, 2018
Updated at : July 1, 2018 08:07
Education is the sina qua of development. In fact, it is the foundation of modern civilisation. The long-term effects of a multifaceted and a powerful education can be numerous. Among many other things, the primary aim of education should be to make learners independent, critical thinkers, and non-conformists. It should produce leaders and scholars who not only direct their lives in right direction but also help those who are unable to do so.
Bleak picture
Recently SEE results were published which showed a decline in the quality of education. According to the National Examination Board, among the 451,532 examinees from both regular and technical steams, 58,688 which is 12.99 percent got grade point average lower than 1.25. The results show that 44 percent have gotten GPA below 2 while last year it was 41 percent indicating that the graph has fallen.
Even though some improvements have been made in private schools, very little improvement is seen in public schools. The basic concept is still to pass the exam and not to gain knowledge. The course books too are of similar kind. The curriculum and the course books according to it serve the purpose of rote learning. None of the prescribed books provoke the students to think, to question and discover things for themselves. Hence, our education system is not constructive enough. Although enormous amount of budget gets allocated for education every year, we barely notice any improvement. To find the answer for this, we need to address its root cause. We might blame teachers for this. But government also spends a lot of money on teacher's training and have set up criteria for teachers to apply for job in school. Then maybe it is course books. But are they also not designed by qualified teachers and educationalist? In spite of all this, the pertinent question remains: why has education not made any visible progress?.
First, we practice summative assessment—where pupils are assessed at the end of a term or a year. Hence, disproportionate weightage is attached to the finals. This one time feedback system downplays the importance of all other internal examinations. Regrettably, it fosters a culture where students tend to think that they should do well in finals and other exams are of less importance.
This has two negative effects. First, students become procrastinators. If one looks around, most students, be it at any level, think of studying one month prior to exam and make notes during that time. This indulgence in procrastination has not only wasted their time but negatively affected their productivity as well. Second, students study guides or other readymade materials in desperate attempts to pass the exams. They cram this overnight, give exam the next day, pass the exam and willfully forget everything after that. This tendency makes students think that someone else will think for them, will do their job for them and students become dependent on them. Perhaps this reliant attitude is reflective in many policy makers too who barely do their homework and readily expect their cronies to do their work for them.
A broken system
Perhaps the case of road construction serves as a good example. . Why are we so dependent on help from outside? Do we not have engineers who can design and be creative to build roads? If so, this raises a serious question; where are some five thousand plus engineers that are produced every year by our government?
This stems from the reminiscent of a broken education system that seldom teaches children and students to question. Questioning is still seen either as a sign of madness or of extreme boldness. We are unconditionally conditioned to be conformists.. Had any scientist just accepted the previous genius' work, they would never have made progress. It is when you question, you feel uneasy inside and try to find answers that lead to innovation.
The frenzy surrounding grades and percentage is disturbing too. We, especially at this part of the world excitedly celebrate toppers but fail to celebrate a happy student, a creative child, or an honest person. Life skills like communication, leadership, problem-solving abilities are more important than getting a certain grade or percentage. However, it is sad that education system always fails to acknowledge these. In addition, we barely have a reading culture. Learning things just to reproduce them in exams and reading things to expand ones horizon are completely different things. Again, we seem to have missed this too.
Worth the wait
There are many other consequences of this kind of education. Students learn cheating during their school life which they apply in real life later on because they have not been careful in planning Rather than hard work, easy job is sought. The list may go on. But what we really need to think is, are we making them paralyzed—barely living, or are they really being guided to lead themselves and this country in future?
There must be some starting point, to start over again Bringing change has never been easy; especially of a radical kind. But as cliché as it may sound, change is the only constant. It need not necessary always be big, revolutionary steps. Something as basic as starting from our homes where one is not pressured to top exams or easily made to rely on tuitions and guide books to pass exams will deem meaningful in bringing about change. One child at a time, one school at a time, and slowly we would be changing the mindset of many. Good things take time. And it will always be worth the wait.
The author is M.Ed. student of English at Tribhuvan University
---
---