A global focus
Nepal's geo-strategic position makes it the fulcrum in the balance of regional and global politics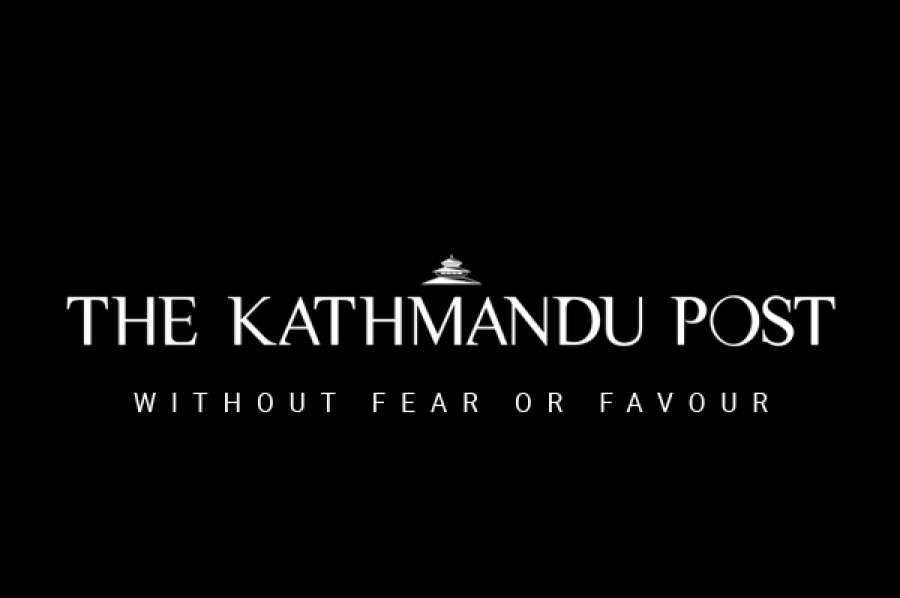 bookmark
Published at : February 18, 2018
Updated at : February 18, 2018 08:23
India's Minister for External Affairs Sushma Swaraj, whether it was at Kathmandu or Delhi's initiative, concluded her 24 hour 'special' visit to Kathmandu on February 2. The visit was speculated is one to reset the relations after it worsened when India imposed an unofficial blockade in 2015; as a result Nepal tilted towards China during PM Oli's tenure. But MEA Swaraj, upon arrival at the Tribhuvan International Airport, expressed that she went to meet friends from a friend country. Despite being a 'visit without any agenda', she headed a team of top diplomats and met all major political leaders of Nepal across the party lines. Beijing must have kept an open eye on whatever developed in those 24 hours. Therefore, to extend it further it can be said that Nepal's two giant neighbours have their own perceptive and visible security concerns vis-à-vis each other since long. The two countries have long standing border issues which culminated in a major skirmish in 1962 and most recently in the Doklam region. But how their interests in nascent Nepal are played out in global international politics is to be seen at the eve of forming new government after the major elections in Nepal.
Security dimensions and deficit of trust
Nepal and India have been sharing historic and traditional relations for centuries. It similarly shares centuries old relations with China. But it is important to note that today's relation with India is guided by Peace and Friendship Treaty of 1950 and with China it is based on resumption of diplomatic relations in 1955. Since then, both neighbours have pursued Nepal policy vis-à-vis each other albeit Chinese activities have been more visible in recent times.
India's ambition to become an influential power in the global politics is not hidden. Its attempts to earn a berth at the United Nations Security Council and membership to the elite nations of Nuclear Suppliers Group (NSG) have been largely dashed by China. These ambitions are evident from Indian PM Narendra Modi's extensive tour around the world. But India's South Asian neighbours, except for Pakistan for its obvious reasons, considered as its 'sphere of influence' is slipping one by one out of its ambit. Swaraj's visit was certainly to gain back Nepal's trust.
While China's phenomenal growth in the past few decades has placed it at the centre of global power. The 19th party congress of the Chinese Communist Party (CPC) has clearly outlined Chairman Xi Jinping's 'Chinese Dream'. It has placed all the mechanisms and gathered resources for achieving this goal and thus its aim to become the 'centre stage' by 2050 shouldn't surprise anyone. China's presence in South Asia, be it in Sri Lanka, Bangladesh, the Maldives or Nepal, has certainly become a major concern for India. Beijing's increased presence and activities in Kathmandu especially during and after Prime Minister KP Oli's last time in government has irked India.
Race for influence
That China and India have a contested position in Nepal since only 2015 is a myth. It has to be viewed from the beginning of its modern history when Nepal adopted multiparty democracy and opened its doors to the world.
China historically preferred to work with a single authority in Kathmandu which was the monarchy before 2008. Therefore, China has mostly been pro-establishment in Nepal which actually served in addressing China's national interests, security and sovereignty i.e. One China Policy of recognising Taiwan and Tibet as integral part. However, China's approach has changed since Nepal adopted republicanism. It has established contacts and has been influential across political parties of Nepal and pursues a line to work with whichever party is in power in Kathmandu.
While India, has been playing whatever suits them in Kathmandu. It supported the pro-democracy movement in 1951. It had a dalliance with Panchayat era of King Mahendra and King Birendra and again supported the pro-democracy movement of 1990. It hosted the Maoist rebels in India, played major role in bringing the Maoists and the political parties together in 2006 which paved the way for ousting the monarchy in 2008. India's last minute intervention in drafting the constitution in 2015 and subsequent blockade shows that it never had a cautious and coherent Nepal policy. All of these have earned India a 'big brother' image among Nepalis at the cost of its dwindling goodwill.
India still remains the largest aid provider to Nepal and there are Indian businesses and investments whose safety and security is its concern. But we have to be reminded that completion, implementation of projects and their delivery have been quite slow often at the cost of achieving Nepal's development targets. China has aggressively lobbied for projects of national importance and bagged contracts for construction of international airport and hydropower projects. China's investments, especially in infrastructure, may have its own share of complexities, but its track record for completion and implementation has ensued optimism in Kathmandu.
The India blockade of 2015 propelled PM Oli to sign a trade and transit treaty with China via Kerung-Rasuwagadhi irked India. But, it will break Nepal's overdependence upon India for crucial imports such as petroleum. At the same time it is going to provide much needed connectivity for Nepal. It will also connect China to northern and central India via the shortest land route. But India's viewing this as a security threat may be unwarranted.
There's the increasing perception in India that Chinese investment in Nepal is all in all not in its national interests. And victory of left alliance in the recent central elections has again brought Oli at the helm of power in Kathmandu. This gives Indian media and intelligentsia more reasons to believe Nepal's further tilt towards China.
However, Nepal's leaders are wary of India's legitimate concerns. If Swaraj's visit is at Oli's initiative, it gives much reason to believe that the new government in Kathmandu is willing to work with New Delhi against popular perception. And New Delhi took the right step by sending Swaraj as PM Modi's special envoy for 'resetting' relations with Nepal. But at the same time Nepal is in a situation where it cannot miss any opportunities for investments from outside for the sake of its own economic development which is much needed at this juncture.
Growing interest from across the globe
2017 marked 70 years of bilateral relations between United States of America and Nepal. US Embassy organised various programmes to commemorate friendship not just in Kathmandu but also in various other cities. United States may not be visible in manoeuvring its policies in Nepal at diplomatic levels, but it is certainly understands Nepal's geostrategic position in South Asia.
China is no longer a subordinate power and United States thus considers China to be its 'competitor' in the global power balance. It has overtly expressed views against China's Belt and Road Initiative while smaller South Asian countries including Nepal have signed the BRI agreement. In such backdrop US is certainly keeping its focus on South Asia. US's strategic partnership with India is a part of its design to deal with China. At the same time US's relations with Pakistan also define how strategies are played out in South Asia. However, China defends its BRI projects for enhancing global growth which it attributes to the larger frame of 'socialism with Chinese characteristics'. It is thus Nepal that gives US a strategic position from where it can equally keep check and balances with respect to China and India.
Thus, Nepal is at the centre of focus in the region. India and China have their own reasons for pursuing independent Nepal policy for countering each other. On the other side, United States may seem to be allying with India for balancing China but may instead be more strategically pursuing its own independent policy in Nepal.
Verma is doing a Masters' in International Relations from Amity University, Noida
---
---