Home cheap home
Land and housing are becoming more and more unaffordable to a large section of the population, particularly to low income and poor families.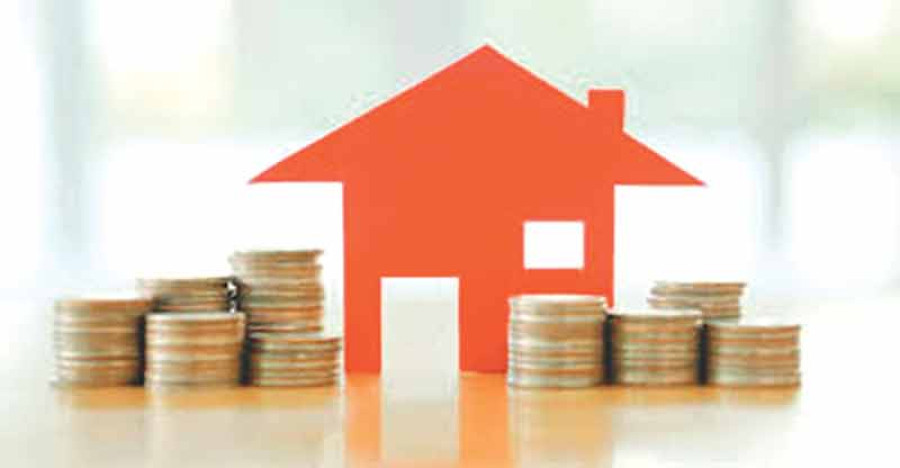 bookmark
Published at : January 3, 2018
Updated at : January 3, 2018 08:06
Land and housing are becoming more and more unaffordable to a large section of the population, particularly to low income and poor families. Against this backdrop, housing policy and housing affordability can be taken as two sides of the same coin. A country's shelter policy has a direct bearing on housing affordability. If the shelter policy is properly formulated and effectively implemented, it can go a long way towards making housing affordable. Nepal's first National Shelter Policy (NSP) was implemented in 1996 and updated and revised in 2012. The NSP 2012 clearly states that the role of the government is to be an enabler and facilitator in the provision of housing. The policy seeks to encourage and attract private sector investment in housing development.
In a bid to promote private sector investment, the government has implemented policies, acts, regulations, bylaws and guidelines like the Ownership of Joint Housing Act 1997 and Regulation 2003, National Building Code 2003 and Planning Norms and Standards 2015. This led to a construction frenzy of apartments and individual homes carried out by private housing developers, particularly in the Kathmandu Valley. However, home prices are beyond the reach of low income and poor families. Thus, it seems that these housing developers are catering to the needs of high income groups only.
Meeting demands
There are altogether 5.4 million housing units in Nepal, according to the population census of 2011. Among them, about 1 million housing units are located in urban areas and the rest in rural areas. Furthermore, the census shows that 85.26 percent of the total households in the country live in their own houses, 12.81 percent live in rented houses and 2 percent rely on institutional and other types of accommodation. The NSP 2012 has estimated that 3 million additional residential houses will be required during the period 2006-20. It states that about 20 percent of the demand for new housing will come from urban areas and the rest from rural areas.
This demand cannot be fulfilled unless individual house builders and families build new houses themselves. And in order to encourage individual families to do so, the concerned government agencies need to make housing affordable by arranging key elements like land, finance, construction materials and technology wherever possible. However, there are challenges such as lack of affordable housing, high costs of labour, land and construction materials, and lack of affordable housing finance. They need to be addressed to make housing affordable.
In addition, rental housing constitutes one of the important components of housing in urban areas, and it is equally expensive according to a study done by UN Habitat in 2010. Therefore, rental housing also needs to be given priority along with the production of new houses in the effort to make housing available to all.
Goal 11 of the UN Sustainable Development Goals (SDGs) 2016-30 states, "Make cities and human settlements inclusive, safe, resilient and sustainable." Specific targets of Goal 11 clearly state the need to ensure access for all to adequate, safe and affordable housing and basic services, and upgrade slums by 2030. In addition to this, there is also a need to implement the New Urban Agenda of Habitat III conference held in Quito, Ecuador last year. This agenda is considered to be a roadmap for building cities to serve as engines of prosperity.
Proper initiatives
In order to provide safe, adequate and affordable housing to all by 2030, there is a need to define affordable housing at the outset. Affordable housing should be an acceptable living standard, socially, culturally and economically, for the targeted different income groups in our context. Most countries have defined affordable housing in a way that is appropriate to their own conditions, and there is no explicit definition of affordable housing as per different income groups in the context of Nepal.
In addition, regardless of the income group, a piece of land is indispensable to build a house, and land is not only immovable and fixed in area, but each plot possesses unique characteristics too. Therefore, the government needs to work to increase accessibility to land in an affordable manner so that all needy groups will be in a position to build houses. This can be done in various ways like regulating the real estate market, distributing developed plots on instalment basis and at affordable prices through cross-subsidisation and earmarking a certain percentage of the developed plots for poor and low income families in land pooling projects to be implemented by the government.
The home loans provided by banks and financial institutions are not affordable for poor and low income families. The government needs to develop and implement an innovative housing finance instrument which will provide capital at an affordable interest rate. The next important thing the government needs to do is strengthen its research and development wing relating to building materials and technology including training and propagation. In the meantime, the government needs to encourage private research institutions involved in building materials and technology, by providing them financial and other incentives, to promote and propagate their sustainable and affordable buildings materials and technology.
Shrestha was a Senior Economist in the Department of Urban Development and Building Construction
---
---