Things to do in Delhi
With Prime Minister Sher Bahadur Deuba's official visit to India approaching, the general public is concerned about whether there will be an attempt to check Nepal,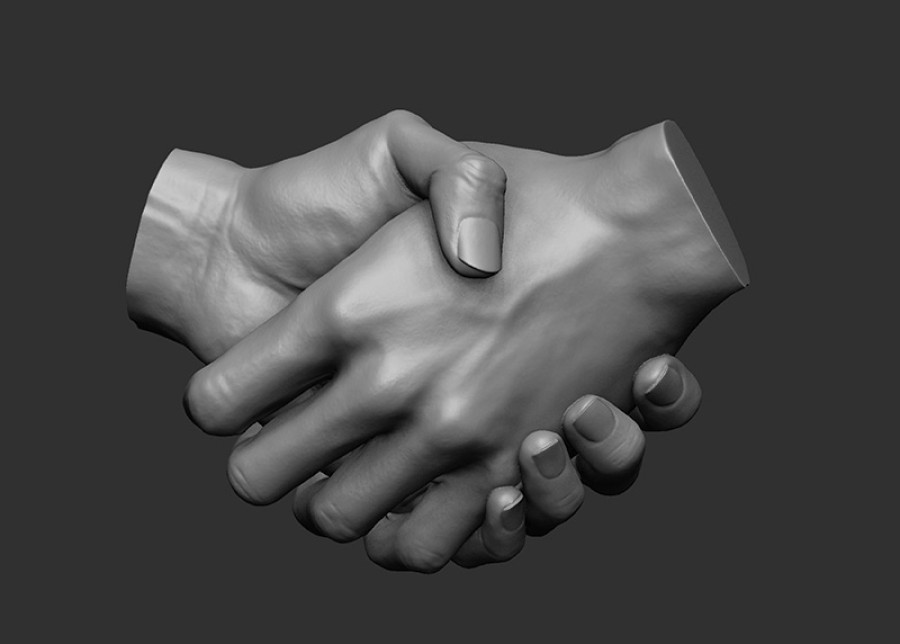 bookmark
Published at : August 22, 2017
Updated at : August 22, 2017 08:29
With Prime Minister Sher Bahadur Deuba's official visit to India approaching, the general public is concerned about whether there will be an attempt to check Nepal, and whether any communiqué saying 'a similar position on major international issues' will be signed, or whether another pact like the Bilateral Investment Promotion and Protection Agreement will be concluded, and a deal to buy power only from hydro projects with Indian investment will be made. This visit may not end without sharing a clear view on past agreements like the Mahakali Treaty, uneasiness over China's Belt and Road Initiative project entering Nepal, Madhes issues and other unclear proposals of understanding like those related to the extradition treaty and the Sapta Koshi High Dam.
Exercising tact
We need to understand that state visits are not only meant for exploring bilateral investment opportunities but also for reshaping foreign relations and underscoring outstanding issues. While dealing with past agreements, Prime Minister Deuba should exercise extreme tact in diplomacy. Very recently, an Indian member of parliament Anand Sharma spoke in the Indian parliament highlighting their ignorance of the importance of Nepal's historical, cultural, religious and social relationship with India. Nepal's citizens have suffered blockades and unwanted intervention which could damage the historical cordial relationship between the two the peoples.
Many scholars hold the view that Indian Prime Minister Modi has failed to achieve a superior relationship with India's neighbours. Emerging border tensions and events in Kashmir, Jharkhand and Uttaranchal and a political movement in a part of West Bengal are very worrisome. Hence, instead of pointing fingers at others, one must be tactful in managing one's own priorities. Despite Nepal's limited role in international politics, it has a balanced grand strategy and well combined diplomatic, economic, military and political relations with neighbours and even distant countries. In the global context of high interdependence, South Asian states, and India in particular, must develop a strategy of promoting confidence building measures.
Nepal's political problems of the past, for example, required constructive help from the neighbours for some time, but their constant assistance is neither needed nor desired. For this reason, many scholars, think tanks and politicians hold the view that the vested interests of countries can be inserted in any agreement or treaty. So, the South block must work to redefine and institutionalise the age-old good relations with Nepal as the closest and harmless neighbour without any prejudice.
Standing firm
Deuba's visit can be significant if close relations can be clearly defined. The visit to India should not be viewed as a mere protocol visit. The Prime Minister should try to emphasise the hard fact of two sovereign nations whose national interests and issues have very distinct, mutually beneficial cooperation priorities. Submitting to their narrative and the traditional 'special relationship and mutual respect and trust' jingle will be insignificant unless we succeed in taking on our neighbour and maintaining a firm stance regarding out position.
Indian parliamentarians' allusion to Nepal's special social, religious and cultural bonds with India and their opinion that it should 'not be pushed into a corner' is notable evidence of their diplomatic failure. We wish that bilateral relations are redefined during the upcoming visit by appreciating interdependence and identifying mutually beneficial projects instead of focusing on past agreements. During interactions, our leaders should intimate our greater geostrategic position, our quest to share the advancement and development of emerging powers like China and India, and our desire to pursue an interdependence strategy that will never be restricted to a single neighbour's offer. The people will praise the visiting team only if ethically acceptable mutual agreements are concluded.
Sharma, a retired brigadier general and former spokesperson for Nepal Army, is the CEO of the Nepal Institute for Strategic Studies
---
---