Anti-intellectualism: a growing menace
I love the poorly educated," said Donald Trump during his presidential campaign.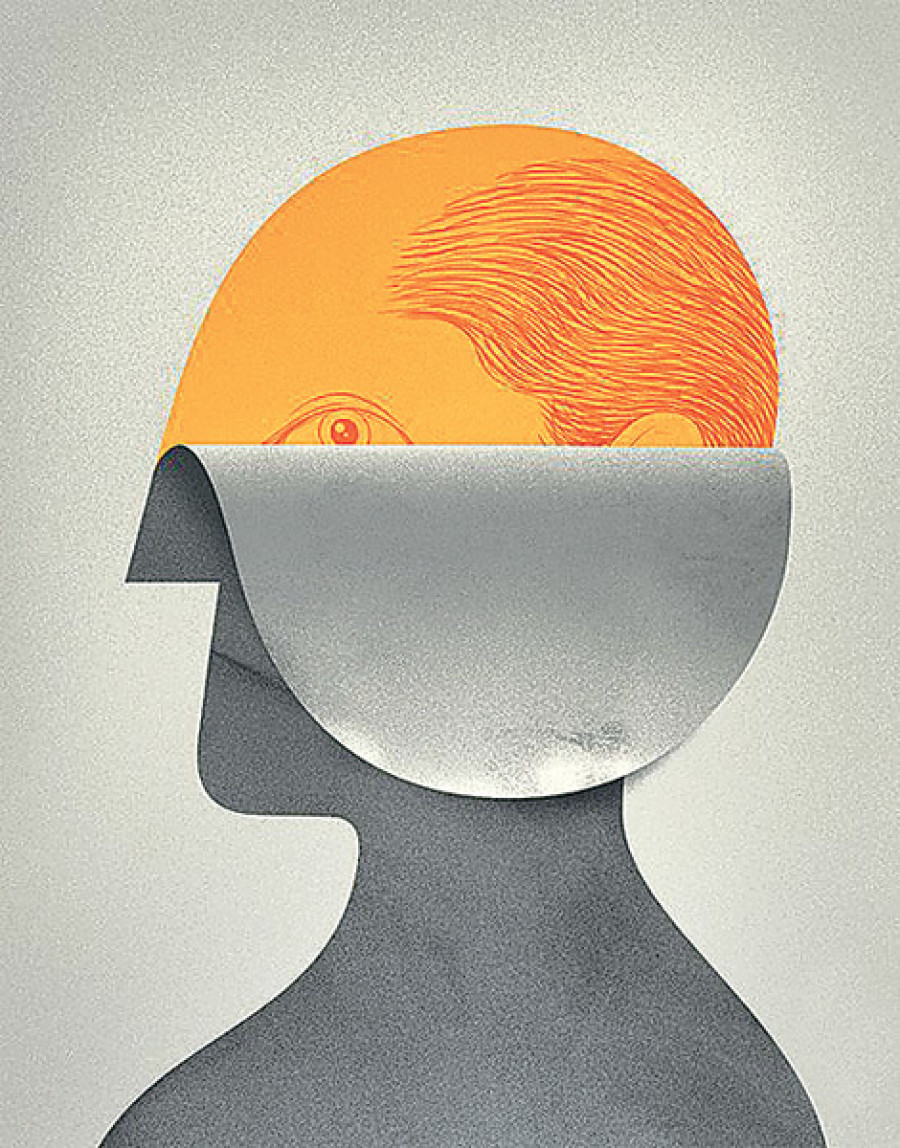 bookmark
Published at : January 24, 2017
Updated at : January 24, 2017 17:01
I love the poorly educated," said Donald Trump during his presidential campaign. This was Trump's snub to the educated—the intellectuals, if you will—who had called him out for his lies. Trump is now the president of the United States. The disdain for the educated is not limited to Trump. Consider, for example, KP Oli's recent tweet: "The ill intentioned educated can create more social discord than the ill intentioned uneducated. Today's Nepal agonizes from the pain inflicted by the "ill intentioned educated". Oli was reacting to media criticism of his party's obstruction of Parliament on the issue of amending the constitution. And remember Pushpa Kamal Dahal's diatribe against Kathmandu's "Sukila-Mukila" (well-to-do, educated) a few years ago? Dahal's words were directed at Kathmandu's elites who had foiled his attempt to shut down Nepal indefinitely until the then President of the country resigned. The list could go on.
True intellectuals are free thinkers. They breathe reason. Facts are their lifeblood. When intellectuals turn into ideologues—for example Lenin or Mao—they surrender "free thinking" in the service of their ideology and turn into ruthless anti-intellectuals. Anti-intellectuals dismiss fact-based knowledge; they have no time for science, art and literature and little tolerance of the "other view". Their decisions are based largely on will or dogma, not reason. They consider intellectuals bookish bores far removed from the realities of everyday life.
Examples galore
Communists have openly used violence to crush intellectuals. Freethinkers are a threat to their authority. The first 10 years of the Bolshevik government was "comprised of men and women with little formal education" because Lenin was against the Tsarist intelligentsia. At its height, the Soviet government sent hundreds of leading scientists and literary luminaries to labour camps. From 1975 -1979, the Khmer Rouge in Cambodia ordered the closure of all educational institutions and targeted people wearing eyeglasses for execution. Eyeglasses were, to them, telltale signs of intellect. Mao's Red Brigade in China sent university professors to labour camps. Nepali Maoists hacked many schoolteachers during their insurgency. Baburam Bhattarai, a PhD himself, argued his guerrillas should be recognised with academic qualification, thus glorifying the guerrillas and belittling the academia.
Paradoxically, anti-intellectualism is finding a receptive audience in stable democracies. Pro-Brexit campaigners based their campaign on blatant lies, such as the UK sends £350M a week to the EU and that the arrival of new waves of Muslim immigrants is imminent. Fact Checkers in the US found that 85 percent of Trump's campaign statements were lies. They awarded him 2015 PolitiFact Lie of the Year. Trump denies climate change and lacks basic civility. Yet, both Trump and the pro-Brexit camp won. Voters rejected facts, science and civility; anti-intellectualism was clearly a major factor behind this.
Reasons and manifestations
Scholars ascribe anti-intellectualism to the growing inequality between the rich and the poor, to falling reading habits, to the decline of critical thinking, to a reliance on alternative (often false and unaccredited) news sources and, to quote a well-known scholar, "digital crap and mind numbing celebrity affection." The worship of money instead of knowledge and the misguided assumption that experts are infallible could be added to the list.
Anti-intellectualism undercuts the central tenet of democratic practice—informed, respectful, rational debate to manage divergent views. In western democracies, it has increased social polarisation with the potential to cause serious instability. Its impact on struggling democracies like Nepal is even more fundamental. It provides justification to the country's political leaders to discredit intellectuals and undermine reasoned debate in matters of public importance (Stable democracies do it, why not us?). It erodes the value of education and promotes a pernicious culture of "my ignorance is just as good as your knowledge".
Educated professionals, who for easy money and power, have sold their independence and professionalism and reduced themselves to "political commissars", are complicit in anti-intellectualism and in aggravating the situation. The late arrival of public education is partly responsible for Nepali politicians' anti-intellectualism. Nepal's first high school opened in 1910 and its first university in 1959. Nepal's current literacy rate stands at only 57 percent.
Nepal's political leaders, who rose from this background, are mostly undereducated. Very few in the top echelons of power, from the President to the Speaker of Parliament, have a university degree. The intellectual deficit has created an environment where anti-intellectualism thrives, where mediocrity buttressed by political power is equated with money, where politics triumphs over competence, where expert knowledge is rejected, where critical thinking becomes an irritation and where educational institutions are used for political profiteering. All of this undermines democracy and creates social discord. The evidence is aplenty.
The endless controversy over the constitution is the consequences of politicians rejecting expert input in drafting the charter, their inability to present a coherent argument to defend controversial provisions in it and the frequent and ad hoc changes in provincial boundaries. The decline in the standards of educational institutions is the direct result of their distaste for intellectuals and the lack of interest in quality education.
Anti-intellectualism manifests itself in different ways under different polities. Its form notwithstanding, it is a growing threat to democracy everywhere, particularly to aspiring democracies. Undereducated political leaders in these democracies are scuttling intellectualism and by extension the idea of democracy itself, even before it has had a chance to take root. The darkness is deep. But if we have to survive, we must find some light. The light is embedded in hope, the hope that is within us all. Barack Obama said it best: "Hope" he argued, "is that thing inside us that insists, despite all evidence to the contrary, that something better awaits us if we have the courage to reach for it, and to work for it, and to fight for it."
Koirala is a Canada-based geotechnical engineer
---
---