Digitising disasters
The Disaster Management Information System can be a great tool for reconstruction and rehabilitation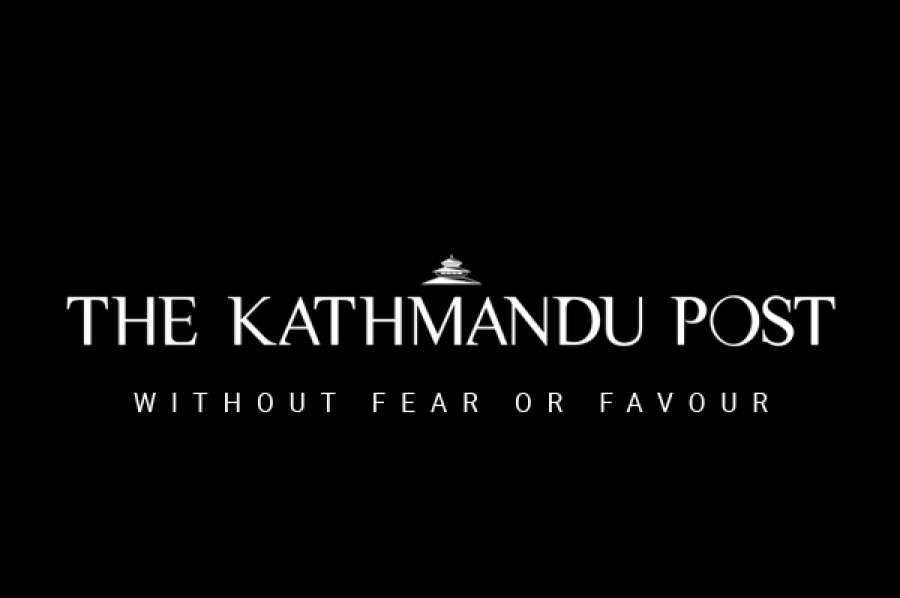 bookmark
Published at : June 10, 2015
Updated at : June 10, 2015 08:23
In the aftermath of the disaster, which has taken numerous lives and destroyed almost half a million structures including houses and various cultural heritage sites, information can play a vital role in carrying out various rehabilitation and reconstruction programmes.
The Disaster Management Information System (DMIS), which has been developed by the Kathmandu University Department of Civil and Geomatics Engineering and Geo Spatial Lab, with financial support from the International Centre for Integrated Mountain Development (Icimod) and in cooperation with NASA DEVELOP and SERVIR, is one such application which can help convey information about the disaster. It was first tried out in Pottery Square, ward no 14, Bhaktapur, well known for its pottery industry.
How DMIS works
DMIS is an android-based application, available in Google play, which is aptly named Disaster Reporting. It is tailored specifically for post-disaster ground-data collection, processing, and reporting, which it does with the help of existing open-source satellite information and grassroots data collected by tech volunteers. Satellite and grassroots data- collection support and complement each other for analytics and visualisation.
But data collected by the application need not just be spatial. It can include various other attributes of a particular locality like the number of residents there, their income level, kinds of houses built, occupancy rate, impacts, needs and other factors, all of which can contribute to the better planning of rehabilitation/reconstruction efforts both at the local and national government level.
The data-collection methodology for this kind of application is also much faster as it involves the internet, a smart-phone app, server and qualified volunteers. Data reaches the server ready to be analysed and visualised as soon as it has been recorded in a smart phone. Thus, this approach offers an innovative and faster solution for the development sector, eliminating the risk of loss or misplacement of collected data. The system can pinpoint a single house with the minimum accuracy of 10-12 metres, with the help of an offline map, even when the GPS or other location-based services are not available.
Benefits outweigh cost
Plus, given the flexibility of the system, it can work both within the smallest administrative boundary set up by the government, or expand to incorporate wards and districts. This system can also assist in creating financial accountability by monitoring the amount of money and other resources being channelled into any given area for rehabilitation and reconstruction purposes, since random surveys can be conducted within those areas to find out if the service/support promised by the government and other agencies has reached the people living there.
However, though the services offered by this application is very useful, it is not that cheap. The cost of collecting and analysing the information for the system during the pilot project conducted in Pottery Square cost around Rs 3-4 lakh. Hence, scaling up the system to cover even a single district, let alone reaching out to all of the 14 affected districts, could be high.
But, as cost-benefit analyses show, the benefit of this system outweighs the initial cost. Even in the ward no 14, Bhaktapur, for example, where 432 houses were damaged and 3,470 people were subsequently displaced, the amount of cost incurred during the trial was insignificant as compared to the huge sum of money required for reconstruction. So, spending a small amount of money for data collection to understand the impact and need could assist in proper mobilisation of resources, something that is necessary to effectively channel billions of dollars into the rehabilitation of the affected communities.
Strengthening accountability
The lack of accountability at the local level, due to the absence of local election which has not happened for more than a decade now, is a major concern among the donor community, who want to support the reconstruction process. But given that this data system works towards creating accountability even at the local level, this could further prove helpful in assuaging donors' doubts. So, if we could garner enough financial resources to expand the system to reach out to the affected areas, it could act as a good record-keeper of the resources being poured into various reconstruction and rehabilitation projects in those areas, bolstering efficient, effective, equitable and transparent rehabilitation and reconstruction service delivery. This would not just prove beneficial for the communities that are in need of long-term support, but it could also build a mechanism that could hold the government accountable for the billions of rupees that it might spend for rehabilitation and reconstruction.
Dhakal is the president of 8848 Inc
---
---