'Mainstream' feminism
Incorporating issues of the marginalised within the women's movement remains a challenge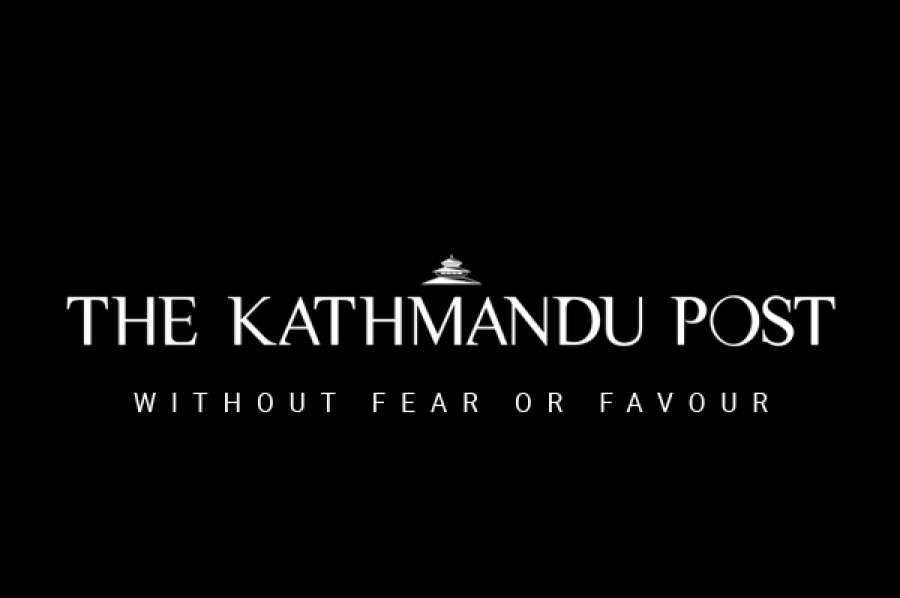 bookmark
Published at : March 11, 2015
Updated at : March 11, 2015 08:32
Numerous articles on Women's Day have noted the progress made and challenges that remain in the general movement for women's rights in Nepal. In the optimistic mode that such reports normally take around March 8, the unmentioned was the increasingly obvious: there is a problem with the women's movement in Nepal. While space for the marginalised has increased in the country, that inclusion continues to be a challenge within the women's movement has been made clear in the discussions organised in the celebration of March as Women's month at Martin Chautari.
Since 2009, Martin Chautari has organised all of its March discussions with women speakers only. Based on the premise that women are less heard and have less opportunity than men to speak and discuss, these events provide a forum for a wide range of female speakers to talk about issues that might or might not be directly related to women. In the past two years, these March discussions have been arranged in collaboration with Chaukhat, a feminist organisation. Hearing, learning and debating among women are the central goals.
Men's logic
However, there are challenges. In the talks held so far this March, women recognised as leaders of the 'mainstream' women's movement—a term frequently used by women from the marginalised groups in the discussions—focused solely on the relationship between men and women. Women from different marginalised communities, on the other hand, clearly stated that because they were Madhesi, Dalit, Janajati, disabled, etc., they faced other crosscutting issues as well. Illuminating was the response from a high-caste woman widely acknowledged to be a leader in the 'mainstream' women's movement—she stressed the importance of unity in this time of transition, saying that issues of differences could be dealt with later.
This has been exactly what men have been telling women when women ask for their rights. Globally and nationally, women have actively participated with men in democratic struggles, but have been told to put women's issues and demands on hold for the 'larger' cause. Yet, even after successful democratic movements, there never appears to be a 'right time' for women's issue. For the afore-mentioned speaker, the problem of women's using men's logic against other women—against the aspirations of marginalised women—appeared not to be a problem.
As when men tell women to put aside their 'minor' issues for the larger cause, the above remark from a noted figure in the women's movement was elitist, crudely insensitive and condescending. It was a statement that revealed a mere toleration of differences. It makes women from marginalised communities appear as if they are against gender equality as a whole, or as if they do not understand the need to work together for a common goal. Nothing could be further from the truth. 'Mainstream' feminists, worrying about the 'fragmentation' of the women's movement given the rise of identity politics, have yet to ask why masses of women would want to join their movement where the issues that are most important to them are dismissed for 'later'. The power of the women's movement is not harnessed by imposing opinions and goals—it has to be shaped by the needs of those various women involved.
Feminism between women
Thus the intervention of a Dalit woman during one of the talks. Of the 'mainstream' women's movement, she noted that Bahun/Chhetri women only accounted for 31 percent of women. Left diplomatically unsaid was the question of what makes the concerns they raise 'mainstream' and those that others raise 'not', or less legitimate in these times, and less deserving of immediate attention. And if the number's game is to be played, the marginalised are not in the minority. While clearly equal citizenship for women is an issue that affects all women—as constantly reiterated as by 'mainstream' women's movement leaders—it may not be the only, or even the most important, issue in terms of identity for many marginalised women. To say different is to impose one's own views and tell other women they have no right to feel as they do. Why should marginalised women have to defend their right to prioritise other ties and allegiances (ie to the men in their communities in these times of increasing identity politics) especially given the manner in which their feelings, needs, and wants have been treated by 'mainstream' feminists? After years of trying to influence the 'mainstream' women's movement, the above Dalit woman stated that she had now become convinced of the need for different and separate strategies.
Made central here is not the relationship between men and women—as generally framed by the 'mainstream' women's movement—but the relationship between women in Nepal. Men from all backgrounds enjoy the benefits of patriarchy, regardless of caste, class, religion, region, sexual orientation etc. Similar, but largely unacknowledged thus far, is the fact that certain women reap the benefits of caste, class, region, religion, language and other privileges. Unasked is the extent to which those women who do not enjoy similar privileges have, or have not, prioritised womanhood as the most salient factor of oppression—and why.
March as Women's month is based on the feminist principles that women, as well as men, need to learn to listen to each other and learn each other's ways of seeing and being. Feminism cannot be used to ignore the rights of those that have been and continue to be actively marginalised. A feminist is someone who not only believes in equal rights for women, but insists that eradicating sexism from the social structure also requires struggling against other structured inequalities of caste, class, race, ethnicity, region, sexual orientation, and others. As suggested in one of the meetings at Martin Chautari, a first step to strengthening the women's movement in Nepal would be prioritising the agenda of Dalit women. Other strategies will come from a real commitment to listen and learn.
Tamang is a political scientist based in the research and policy centre Martin Chautari
---