Kantipur-HISSAN Edu Fair's second day sees increased footfall
Around 50,000 people visited the fair on its second day, an uptick from 25,000 on Friday, according to organisers.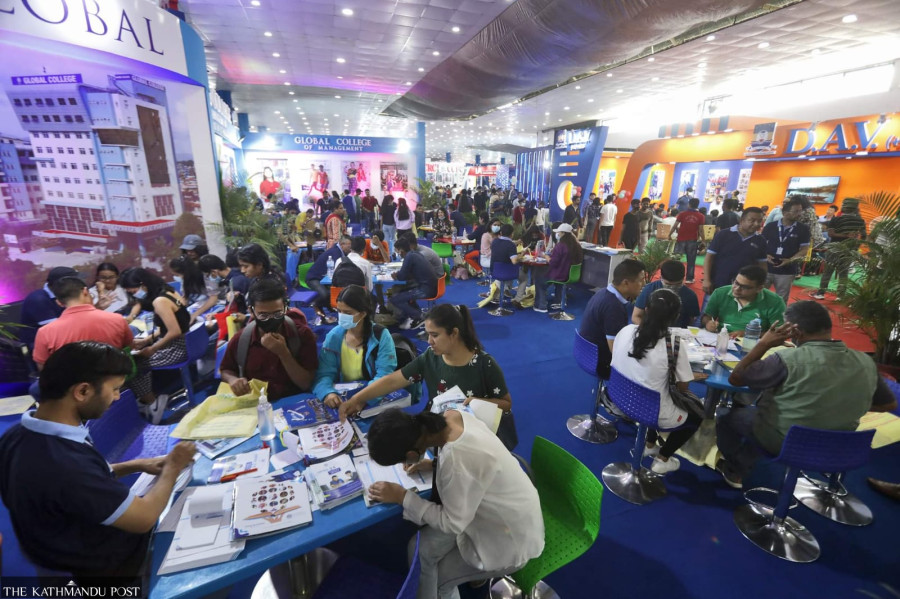 Post File Photo
bookmark
Published at : June 26, 2022
Updated at : June 26, 2022 10:15
Kathmandu
The Kantipur-HISSAN Edu Fair drew a large number of students, parents and representatives from educational institutions on its second day. The seventh edition of the fair, organised jointly by Kantipur Publications and Higher Institutions and Secondary Schools' Association Nepal (HISSAN), opened at the Bhrikutimandap Exhibition Hall in Kathmandu on Friday.
An estimated 50,000 students visited the fair on its second day, a steep rise from 25,000 on Friday, according to organisers.
The fair targets students seeking to pursue their higher-secondary and undergraduate studies in Nepal. Themed 'Excellent Education in Nepal,' the fair aims to establish that students don't necessarily have to go abroad to pursue quality education, according to organisers.
Most of the students the Post talked to expressed their gratitude to organisers. Finding information about dozens of colleges in a single venue was convenient and effective, said the visiting parents and students. The fair brought down weeks of hectic travel to survey and find the best fit for their academic journey to a single day, they said.
"Getting to know about dozens of potential colleges for my further studies in just one day is a blessing," said Prashim Timilsina, 14, who is awaiting his SEE results. Rija Rimal, 16, is also awaiting her SEE results and attended the fair on Saturday to pick a college to enrol in for her plus-two studies. "I plan to study abroad after grade 12 because I feel the standard of education is better in developed countries," she said. "But I seek to make the best use of the ongoing fair." Many other students echoed Timilsina and Rijal.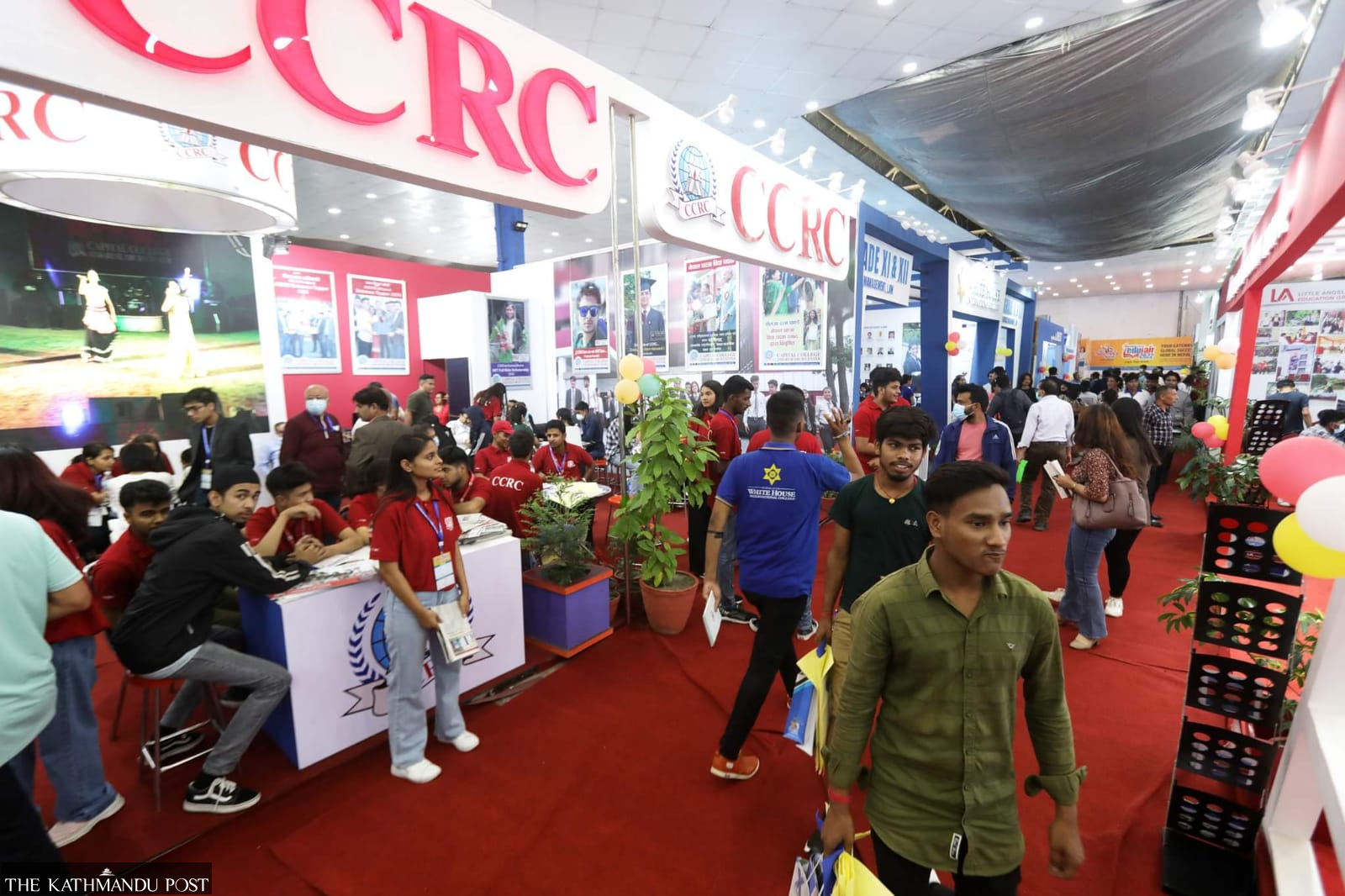 Keshav Thapa/TKP
The fair features 74 educational institutions affiliated to various universities, including Tribhuvan University, Pokhara University, Purbanchal University, Mid-West University, and the Council for Technical Education and Vocational Training (CTEVT). The featured colleges have showcased their academic programmes and their standout features. Representatives from colleges said that they expect a rise in footfall on the four-day fair's third and fourth day.
The last edition of the fair, which started six years ago, took place in 2019. The fair was cancelled for two subsequent years due to the coronavirus pandemic.
The fair starts at 10am and runs till 5pm. Entry is free for all.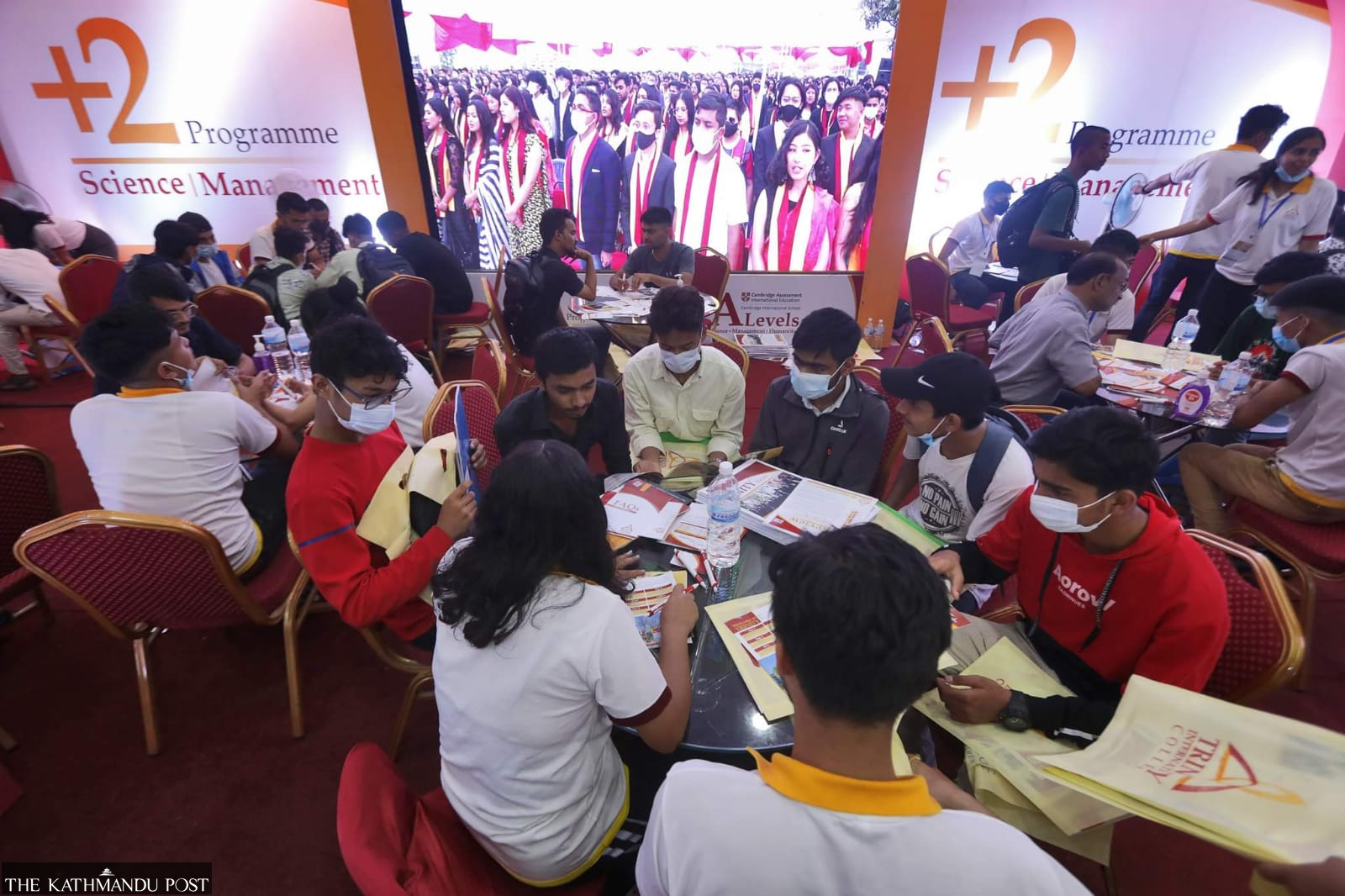 Keshav Thapa/TKP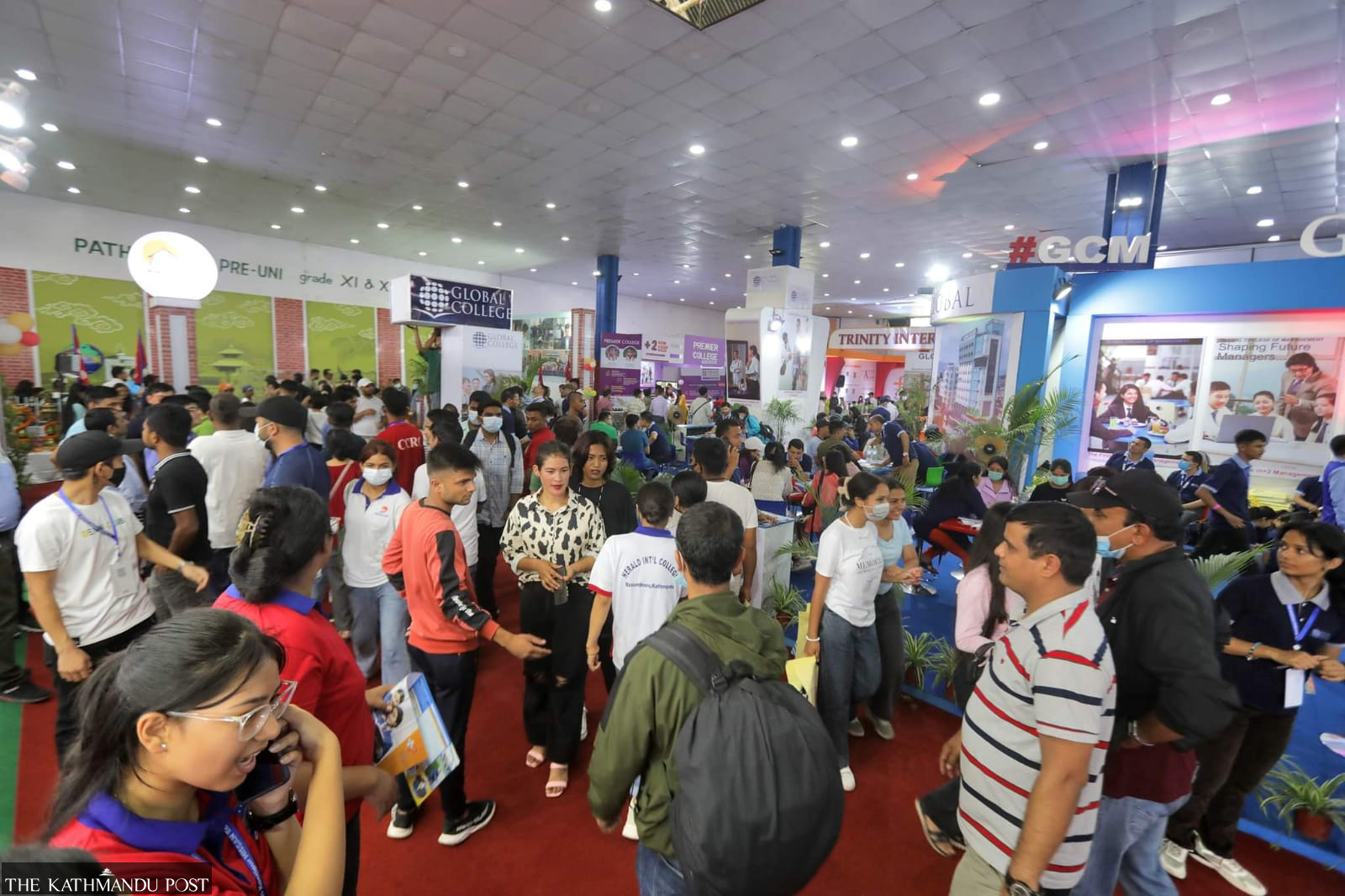 Keshav Thapa/TKP
---