Supreme Court quashes its own decision to reduce life sentence of Ranjan Koirala
Now Koirala, whose sentence had been reduced to eight and a half years and was freed on July 30, 2020, will have to serve another 11 and a half years behind bars.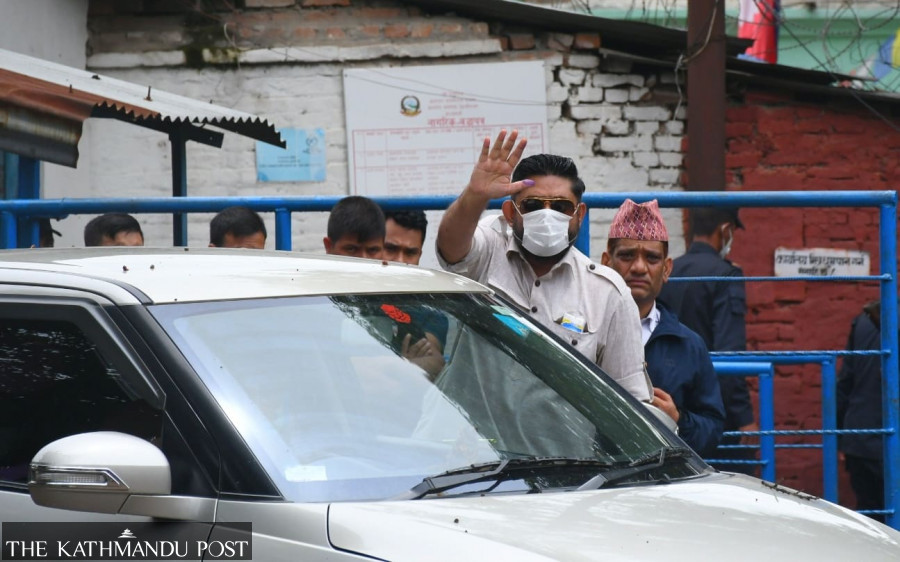 Post File Photo
bookmark
Published at : May 26, 2022
Updated at : May 27, 2022 07:32
Kathmandu
The Supreme Court on Thursday quashed its previous decision to reduce the life sentence of Ranjan Koirala, a former deputy inspector general of the Armed Police Force. With the decision, Koirala, who was freed two years ago, will now have to serve the remaining eleven and a half years of the full term, which is 20 years in Nepal.

A full bench of Acting Chief Justice Deepak Kumar Karki and justices Tanka Bahadur Moktan and Kumar Chudal quashed the earlier verdict of June 2020 that had commuted the life term handed down to Koirala to eight years and six months.
"The Supreme Court has quashed its previous decision to set eight years and six months of imprisonment for Ranjan Koirala," said Bimal Poudel, spokesperson for the Supreme Court. "The full bench has also upheld the decision of the then Patan Appellate Court."
The Supreme Court had on July 26 decided to review a judgment passed by Chief Justice Cholendra Shumsher Rana and Justice Tej Bahadur KC to lessen the punishment given to Koirala, who had been slapped a life term on the charge of murdering his wife, Gita Dhakal.
Koirala was released on July 23, 2020 after a division bench of Rana and KC said on June 29 that he could be released after serving eight years and six months in jail arguing that life imprisonment would be too long, as the incident seemed accidental.
In January 2012, Koirala was handed down a life term by the Kathmandu District Court, and the decision was upheld by the then Patan Appellate Court. Koirala killed his wife Gita in February 2012. Her half-burnt body was found at Matrang of Tistung in Makwanpur district.
The verdict by the Rana-led division bench caused controversy prompting the Supreme Court to opt for its review.
Rana currently remains suspended since an impeachment motion was filed against him on February 13.
---