Civil code deems a man and woman married if a child is born, but opinions are divided
While some rights activists believe that the provision will help ensure citizenship for the child, others see it as a patriarchal imposition.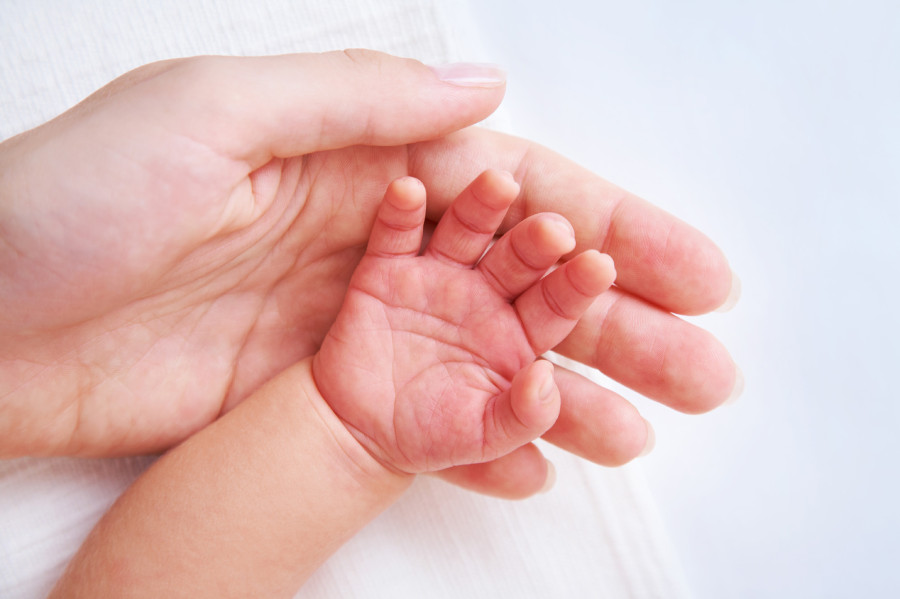 Shutterstock
bookmark
Published at : February 27, 2020
Updated at : February 27, 2020 07:50
Kathmandu
Ashmi is in the last trimester of her pregnancy but she is too scared to even think about the day of delivery. She doesn't know what to do with the baby. At times, she feels that adoption is the best option while at other times, her motherly instincts tell her to keep the baby. Ashmi is not married and she is deeply afraid of what Nepali society might think of her and her baby.

"I have been thinking a lot ever since I found out that I was pregnant. I don't think I want to raise the baby without a father figure and I know that being a single mother who doesn't have financial stability will only create trouble," said 25-year-old Ashmi.
Ashmi, who asked only to be identified by her first name as she fears social ostracisation, came to Kathmandu from Sindhupalchok for work four years ago. She was in a relationship with a man, who disappeared when she told him that she was pregnant.
Having a child out of wedlock remains taboo in Nepali society. Afraid of social censure, unmarried women like Ashmi often choose to either abort the fetus or if it's too late, give the baby up for adoption. Those who choose to keep their babies are doubly punished. Nepali society questions the woman's character and can go so far as socially ostracising her, and children born outside of marriage are often denied legal documents such as birth certificates and citizenship. Everything becomes much worse if the father is not in the picture.
In an attempt to protect the legal rights of the child, according to Nepal's Civil Code 2018, a man and woman are deemed married in the eyes of the law once a child is born. Except for cases of rape or incest, Article 74.1 of the civil code says, "if a woman is proved to have delivered a child by conceiving pregnancy from physical intercourse with a man, marriage between such a man and a woman shall, ipso facto, be deemed to have been concluded."
This provision, according to women's rights activists, was drafted in order to protect the rights of children born out of wedlock, as most rights, including citizenship, descend from the father.
"According to the law, the legal rights of a baby born out of wedlock can only be legitimised through marriage," said Binita Pandey, a legal advocate affiliated with Women's Rehabilitation Centre, an organisation working for women's rights. "Thus, the law seems to force marriage upon the man and woman for the sake of protecting the legal rights of their child."
While the law might have been well-intentioned, it not just forces marriage but also reinforces the patriarchy by causing the woman to depend on the man, according to Pandey.
"Even if a woman exercises her sexual and reproductive rights to independently have a baby, this law forces her to rely on the father for the child's legal documents, which amounts to discrimination against women," she said.
Rights activists, however, are divided over this legal provision. Contrary to Pandey, others believe the legal assumption of marriage should be taken as a positive initiative by the government to provide legal status to children born out of wedlock.
Meera Dhungana, president of the Forum for Women, Law and Development, said that along with preventing the long-term difficulties of acquiring citizenship, which is often denied to children born out of wedlock, the law will force men to take financial responsibility of the child, reducing the burden on women.
Dhungana, however, agreed that there are loopholes in the law since it doesn't address cases such as Ashmi's where the father of her baby is missing.
Last year, the Citizenship Amendment Bill garnered criticism from rights activists for being discriminatory towards women, after the Parliament's State Affairs and Good Governance Committee agreed to pass a controversial provision which states that the child of a female citizen can only obtain citizenship by descent in cases where the father's identity is unknown. Even in such cases, the woman needs to provide a reason for the father being unknown, which needs to match with an official record stating the same.
According to Pandey, both the Citizenship Amendment Bill and the provision of having to identify the child's father to secure legal rights for a child born out of wedlock are emblematic of the patriarchal attitude of lawmakers.
As the amendment bill has not passed Parliament, Nepal's Citizenship Act 2006 continues to give the right to obtain birth certificates for children born out of wedlock. However, the Act still denies citizenship in the name of the mother.
More than four million Nepalis who are eligible for citizenship do not have citizenship certificates, according to a 2013 report by the Forum for Women, Law and Development.
Having children out of wedlock is an especially sensitive subject for women migrants, many of whom return to Nepal after getting pregnant.
According to data from Pourakhi, an NGO working for the rights of migrant workers, among 1,010 female migrants who returned to Nepal between 2009 and 2014, around 31 women had gotten pregnant out of wedlock. But among them, 50.1 percent were a result of rape and sexual abuse while the rest were from consensual sexual relationships.
The provision in the Civil Code might have women's rights activists divided but they agree that it wouldn't be so much of an issue if the state ensured the right of women to pass citizenship to their children independently.
Pandey and Dhungana both agree that regardless of whether women are married or unmarried, citizenship must be issued in the mother's name as that will help drastically reduce the number of 'stateless' people in Nepal.
---
---