Amid concerns about his health, Oli undergoes appendicitis surgery
The operation was successful but the prime minister will have to remain in the hospital for the next few days, doctors said.

Prime Minister Oli's health has always been a cause for concern, but in recent months, there are fears that things might be getting serious. Kiran Panday/TKP
bookmark
Published at : November 26, 2019
Updated at : November 27, 2019 12:28
Kathmandu
Amid growing concerns over his worsening renal health, Prime Minister KP Sharma Oli on Tuesday underwent appendectomy at the Manmohan Cardiothoracic Vascular and Transplant Centre.
Oli was taken to the centre early Tuesday, following complaints of severe stomach pains. A team led by Dr Ramesh Singh Bhandari, and comprising of Dr Dibya Singh Shah, Oli's personal physician, successfully removed Oli's appendix after a series of tests showed complications.
"Treatment was conducted as per laparotomy and appendectomy, following an expert team's diagnosis that the prime minister was suffering from appendicitis and peritonitis," a medical bulletin issued by the centre's executive director, Dr Uttam Krishna Shrestha, read. "Following the operation, the prime minister has been shifted to the intensive care unit and his condition is stable."
Read: Over murky details, Oli's health raises questions about his fitness to govern

Doctors say peritonitis is an inflammation of the peritoneum, a silk-like membrane on the inner abdominal wall. It can be caused by a rupture of the abdomen or other medical complications.
Doctors say appendicitis is a medical emergency, caused by an inflammation of the appendix and requires surgery at the earliest. According to them, if left untreated, an inflamed appendix can burst, causing infection, which can lead to death.
Dr Rishi Kumar Kafley, executive director and consultant nephrologist at the National Kidney Centre, the country's premier hospital for renal treatment and dialysis, said that peritonitis patients require prompt treatment, which can also involve antibiotics.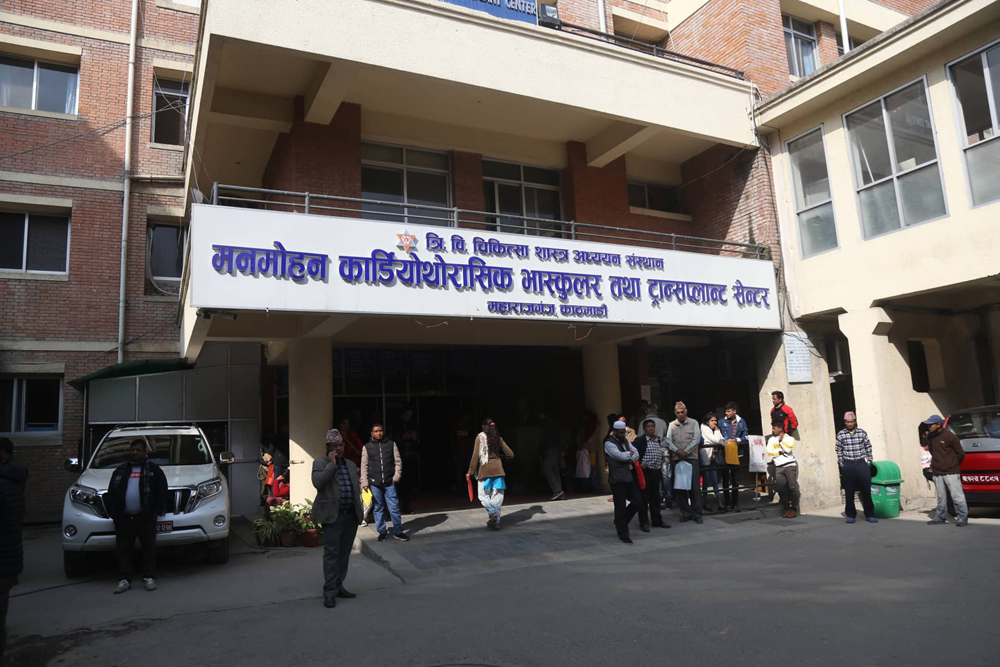 Kabin Adhikari/TKP
"Our prime minister has been taking immunosuppressant drugs so additional attention is required," Kafle told the Post. "An infection is not good for anyone but in the meantime, the prime minister may need additional dialysis."
Oli has been taking immunosuppressants ever since he got a kidney transplant in 2007 after both his kidneys failed.
Dr Arun Sayami, who has attended to Oli in the past and accompanied him to the hospital on Tuesday, said Oli will have to stay in the hospital for a few days for a regular follow-up.
"Everything is normal and the surgery was minor," Sayami told the Post. "Given his medical complications, we will keep him in the hospital for a few days."
Oli's appendicitis came on the heels of his fourth round of dialysis at Grande International Hospital on Sunday.
Oli's health has been a cause for concern ever since August, when he flew to Singapore for a medical checkup. While information regarding his health was kept under wraps, after his return, Oli declared publicly that he was fine. But last month, his health saw quick deterioration and was admitted to Grande International Hospital, where he underwent two rounds of dialysis in as many days.
Since then doctors have been saying that Oli either needs regular dialysis—at least three times a week—or he needs another transplant, but a concrete decision has yet to be made.
---
---