Government bans raunchy content
After a gap of eight years, the government has again geared up with its plan of banning pornographic content, citing increased cases of sexual violence in the country.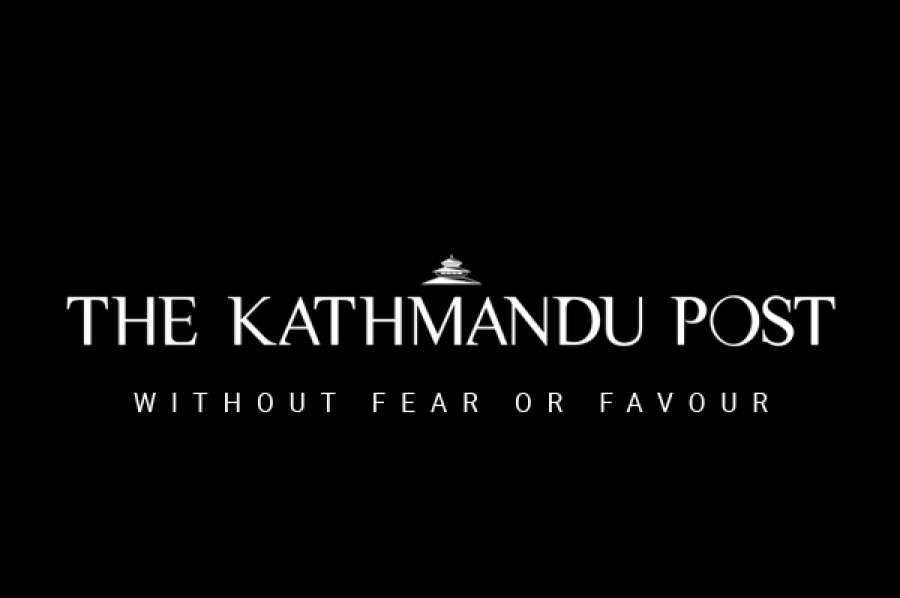 bookmark
Published at : September 24, 2018
Updated at : September 24, 2018 08:00
Kathmandu
After a gap of eight years, the government has again geared up with its plan of banning pornographic content, citing increased cases of sexual violence in the country.
Ministry of Communication and Information Technology (MoCIT) had released on Friday a press statement directing Nepal Telecommuni-cations Authority (NTA) to ban sharing, distribution and broadcasting pornographic content through any medium, Talking to The Post, MoCIT Spokesperson Ram Chandra Dhakal said, "Consumption of pornographic content has widely increased in the country. As per the law of the country and to discourage such addiction of sexual content, the government has decided to enforce the ban"
The data of Alexa Ranking (a company run by Amazon that provides web traffic data) shows that four pornographic sites fall in the list of top 50 sites in Nepal.
Google trends in Nepal consistently show over 70 per cent of internet users searching 'porn' on Google search engine every week over the last 12 months.
Following the government's order, the NTA has directed Internet Service Providers (ISP) to ban websites that distribute and broadcast pornographic content.
NTA Senior Director Purushottam Khanal said, "The law of the country along with our own rules and regulation mentions pornographic content as illegal."
The ISPs claimed the government has enforced such laws without proper studies. They said it is not possible to block all pornographic sites.
Speaking to the Post, Internet Service Provider's Association of Nepal Vice President of Binay Mohan Saud said, "If we block one website today, a new website will pop up tomorrow. Similarly, a particular website blocked by one ISP can be accessed through another ISP."
The government did not consult the association before announcing its decision to ban such content, he said.
Saud, who is also the CEO of Subisu CableNet Pvt. Ltd., said the ISPs have no option other than following the government's order.
Government bodies said the pornographic content ban would be at any cost and they will take all measures to stop broadcast of such content.
Sexologists said the government has taken a major decision, but without consulting experts.
Sexologist Dr Subodh Kumar Pokharel said, "Some pornographic content is important for people to acquire knowledge about sexual life. The government must be clear on the categories of pornographic content before taking such steps."
The government's decision to prohibit public from watching pornographic content invited mixed reactions, especially from young people.
Most said the government's rationale to ban pornography makes no sense.
The government has banned pornography citing that watching such content provoke people to attempt sexual assaults and the decision was merely a move to divert public outrage over the increasing incidents of sexual violence in the country.
Janakpur Engineering College civil engineering student Aaditya Bhandari said, "The government has failed to arrest and punish the real culprits of sexual violence. Rather than maintaining law and order, the government has resorted to doing futile things like banning of porn."
Young people argue that watching pornography rather allows people to fulfill their sexual desires and prevent them to look for other options that could also lead to sexual violence such as rape.
Kist College Bachelor of Information Technology student Roshan Shrestha said, "In a country where prostitution is illegal, banning pornographic contents would encourage people to look for other options which might lead them to sexual violence. Ban on such contents is a direct violation of citizen's right to the internet.
Challenging this view, NTA Spokesperson Dhakal argued that pornographic content has emerged as a threat to the socio-cultural aspects of the country as even adolescent children are addicted to pornography.
Law graduate Aneeta Shahi said, "If families look after their children, spend quality time with them and provide books and toys rather than electronic gadgets, children could be kept away from such pornographic content."
---
---