Changing policy is hurting Nepal's plan to switch to electric vehicles, experts say
The taxation policy, for example on EVs, has changed four times within two years.

Finance Minister Prakash Sharan Mahat (left) speaks during a discussion at EV Dialogue 2023, organised by Kantipur Media Group inKathmandu on Monday. Prakash Chandra Timilsena/TKP
bookmark
Published at : May 15, 2023
Updated at : May 16, 2023 07:37
Kathmandu
Policy instability appears to be a key hurdle for Nepal in promoting the usage of electric vehicles (EVs), experts said on Monday.

The policy instability, which is mainly due to political instability, not only precludes any form of change but also demoralises the public to use EVs, they said while speaking on 'EV Dialogue 2023', organised by Kantipur Media Group, on Monday.
Nepal has made commitments in different forums to go on clean energy, gradually. Yet, there is confusion due to the frequent changes in its policies.
In the dialogue entitled 'Electric Vehicles: Clearing the Confusion', Uttam Babu Shrestha, an environmental specialist, said the EVs sales increased 15 percent in the global market in 2022.
He said that more than 200,000 electric cars are being sold every week, globally.
It is predicted that by 2030, there will be 200 million electric cars operating, which may increase to 1 billion units by 2050.
In Nepal, nearly everyone is confused about its energy policy. For example, one group of experts are arguing whether to build an oil pipeline or to promote electric vehicles. Another group is discussing the pros and cons of laying a gas pipeline and making greater use of surplus electricity.
Environment groups have been lobbying the government to build charging stations for electric vehicles across the country. But the bureaucracy and the oil utility want to build a multi-billion-rupee pipeline to transport liquefied petroleum gas.
Experts say Nepal's bureaucrats are, obviously, in a state of dilemma and they keep on changing the policy, according to their interests.
Nepal made a commitment to net-zero carbon emission by 2045 at the United Nations Framework Convention on Climate Change (COP26) in Glasgow in November 2021.
The government has targeted the usage of electric vehicles reaching 25 percent in 2025 and 90 percent in 2030. But the policies keep on changing.
It charges tax on EVs and withdraws it, if pressure piles up from the public.
According to Nepal Automobile Dealers' Association, there are around 15,000 EVs operating in the country and their sales started rising in the last two fiscal years following a dramatic rise in the fossil-fuel prices.
"In Nepal, the automobile growth is 15 percent annually, while the share of EVs is less than 1 percent," Shrestha said.
There are around 50,000 EVs currently operating in the country, including electric rickshaws, according to Shrestha. "We are far behind other countries in terms of the use of EVs."
He said that to some extent, the government subsidies have helped boost the EVs market. "But there is still a lot more that remains to be done."
Rajan Rayamajhi, chairman of Thee-Go Clean Energy, an eco-friendly electric car importer and distributor company, said that EVs are economically viable in Nepal as they sharply reduce the monthly expenses. There are many EVs currently being operated on the Kathmandu-Sindhuli route.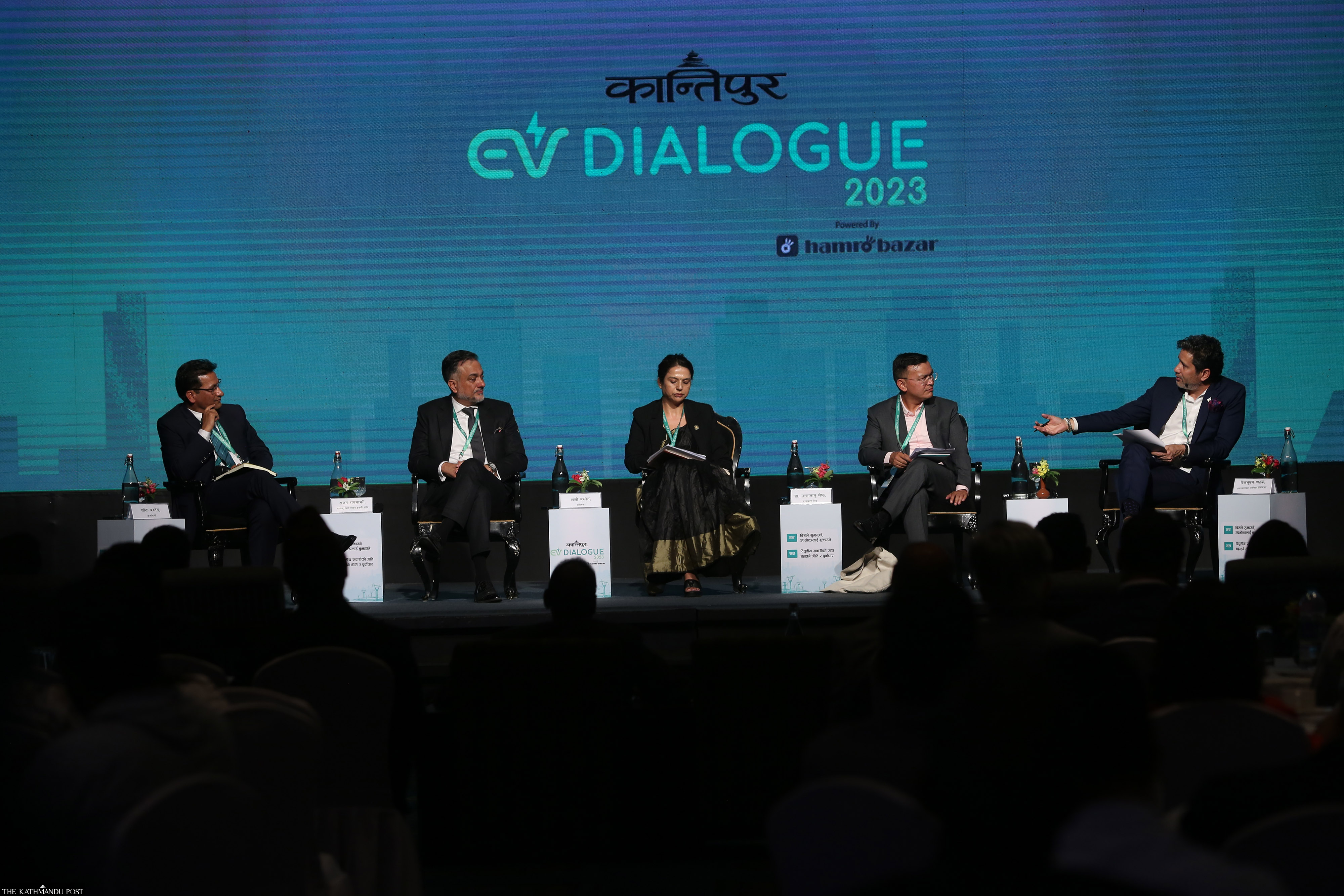 Prakash Chandra Timilsena/TKP
According to Rayamajhi, for instance, the total cost of an electric bus to reach Sindhuli from Kathmandu is Rs300, while the cost of a diesel-powered bus is Rs4,000 on the same route.
The rise in fuel prices have become a headache for diesel and petrol-powered vehicles, he said. People who are using EVs are saving Rs250,000 annually, Rayamajhi added.
There are also concerns about emissions causing health hazards.
South Asia is a global hotspot of air pollution, home to 37 of the 40 most polluted cities in the world.
Around 60 percent of its population lives in heavily-polluted areas where the levels of deadly dust particles called PM2.5 – responsible for chronic respiratory disease and the cause for more than two million premature deaths a year in the region – exceed the least stringent WHO air quality standard, according to the World Bank report.
Approximately 12 percent of the population in Kathmandu suffers from chronic respiratory diseases, including pneumonia, which is found to be a high cause of mortality in children under the age of five.
A World Bank report says that the pollution cost to Nepal is $3.1 billion annually, which is 13 percent of its gross domestic product.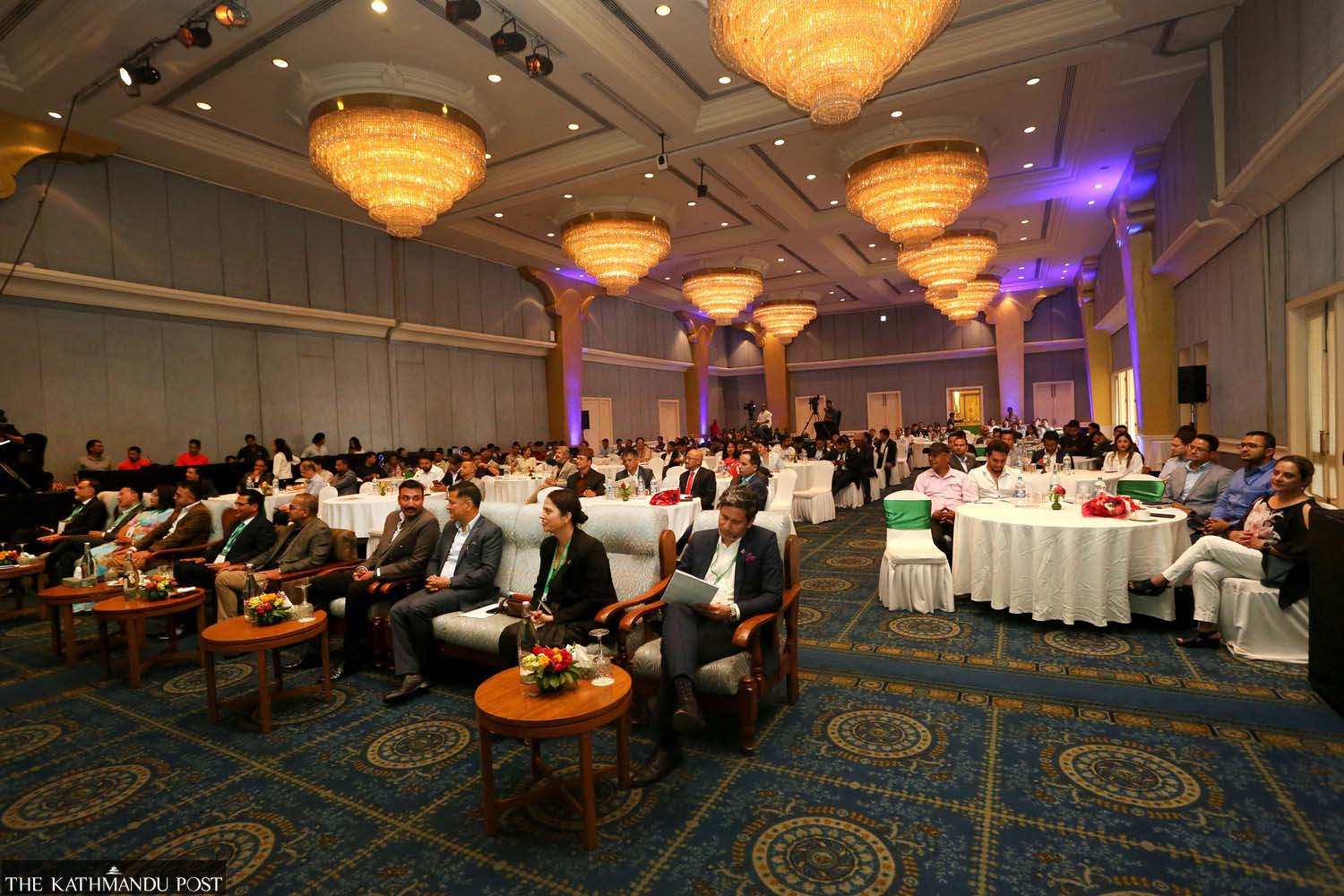 Prakash Chandra Timilsena/TKP
Amid this backdrop, "We are hearing that the government is planning to increase the tax on EVs given the shortfall in revenue collection."
"Policy instability is one of the major problems for EVs not getting priority," said Rayamajhi.
Shakti Basnet, Minister of Energy, said the government is not confused.
"The government is committed to increasing the awareness on the use of EVs. We know its benefit for the environment and we are committed to developing the infrastructure required for it, including the laws and policies."
Basnet said that the government is working from three perspectives. The first is energy for all, which means 100 percent electrification.
The second is energy for prosperity, which means maximum utilisation of electricity.
And, the third is optimum focus on the environment.
The state-owned Nepal Electricity Authority has installed 51 charging stations and out of those, 41 have already started providing service, said Basnet.
Advocate Shashi Basnet said that Nepal has an unstable tax policy, particularly on EVs.
He said that although the government has made a commitment to promote clean energy, it has been levying tax on EVs.
"The government should fulfil its commitment and should not make policies under the influence of anyone," she said.
Shrestha said that the taxation policy on EVs has changed four times, within two years. "That's an example of how unstable the government's policy is."
---
---