Central bank seeks applications from Covid-19 affected businesses for refinancing facility
The borrowers can apply to A, B, and C class financial institutions until December 5 to receive the refinance facility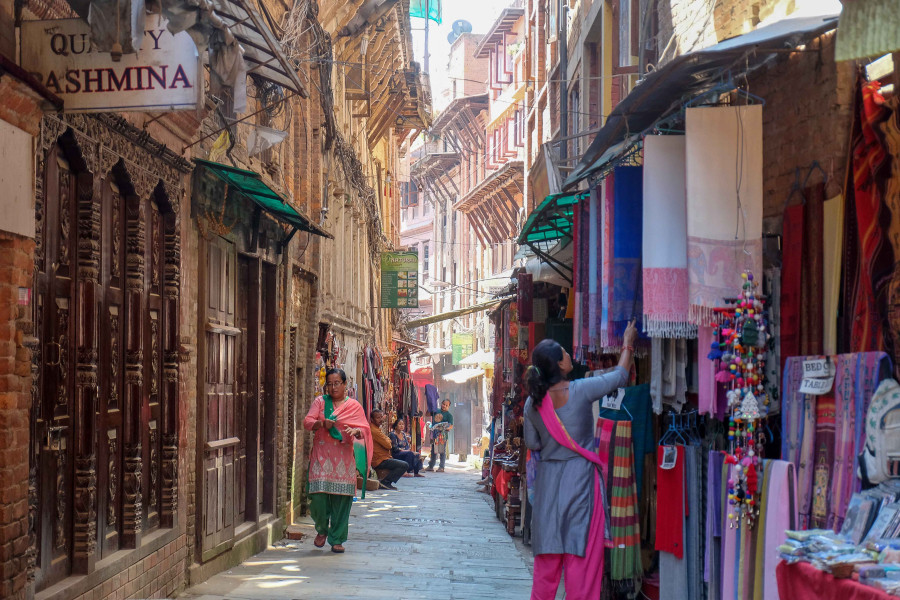 In the last fiscal year, the central bank had approved a refinance facility of Rs148.75 billion, according to Nepal Rastra Bank. SHUTTERSTOCK
bookmark
Published at : October 31, 2021
Updated at : October 31, 2021 21:37
Kathmandu
Nepal Rastra Bank on Sunday invited applications from Covid-19 affected business enterprises for refinance under which borrowers could get the facility at a maximum of five percent interest rate.

This is the first time this fiscal year that the central bank sought applications for the refinance facility to be provided in bulk through commercial banks, development banks and finance companies to enterprises facing the worst and medium level impacts of the pandemic.
The central bank is yet to announce the plan for refinancing to be provided on a case-to-case basis and the refinance facility to be provided through micro-finance institutions. Of the total refinance facility, 70 percent will be provided through banks and financial institutions in bulk while 20 percent will be issued on a case-to-case basis and 10 percent through micro-finance institutions.
The borrowers can apply to A, B, and C class financial institutions till December 5 to receive the refinance facility, according to a notice issued by the central bank on Sunday.
"It will take an extra month of processing to provide a refinance facility," said Dev Kumar Dhakal, spokesperson for Nepal Rastra Bank. "I hope the borrowers will start getting refinance facilities by the end of December this year."
After collecting applications from the borrowers, the banks and financial institutions submit eligible applications to the central bank which will decide in bulk on providing the refinance facility as per the Nepal Rastra Bank Refinance Working Procedure-2020.
According to Dhakal, the central bank could provide a maximum of Rs212 billion in refinancing facilities including bulk and case-to-case refinancing through A, B, and C class banks and financial institutions and refinancing through micro-finance institutions.
But, according to the central bank's notice, A, B and C class financial institutions could deliver a maximum 25 percent of their core capital. The combined core capital of the A, B and C class financial institutions stands at around Rs650 billion, according to the central bank. "It means we can provide a maximum refinance facility of over Rs125 billion," said Dhakal. Under this scheme, a borrower can get a maximum of Rs50 million.
Under the refinance facility, the central bank subsidises interest on loans by providing funds at 1 to 3 percent interest to commercial banks equivalent to the amount of credit they have issued to targeted borrowers.
The banks are allowed to charge these borrowers a maximum interest rate of 5 percent on their existing loans.
The central bank continued the provision of refinance facilities for Covid-19 affected businesses for the second year in a row in the monetary policy for the current fiscal year.
The tourism sector including the hospitality industry, travel, trekking, mountaineering, rafting and aviation; entertainment industry including cinema, party venues, laid-off workers from their jobs, poultry, hatchery, fishery and businesses of perishable vegetables, livestock, garment, handicrafts, schools, public transport, beauty parlours, and legal, accounting and engineering advisory services will benefit from the refinance facility as the sectors worst-hit by the pandemic, according to the notice.
Industries related to iron and steel and leather, media houses, printing firms, pharmaceutical industries, hospitals, construction companies, forest and mining firms, hydropower, and renewable energy, among others, have been categorised as businesses that faced middle-level impact from the pandemic.
As per the notice, only enterprises which had failed to receive the facility last fiscal year will be eligible to get the facility this year. The banks and financial institutions should accommodate micro, cottage and small enterprises in numbers as high as possible. Each branch should provide a refinance facility to at least give borrowers.
In the last fiscal year, the central bank had approved a refinance facility of Rs148.75 billion including Rs 92.38 billion through bulk refinancing, Rs46.14 billion on case-to-case basis, and Rs10.23 billion through micro-finance institutions, according to Nepal Rastra Bank.
A total of 48,890 borrowers benefited from the facility, the central bank said.
---
---