Nepal placed 57th among 75 countries in group video call experience
As per the Nepal Telecommunications Authority, 80 percent of Nepalis have access to broadband.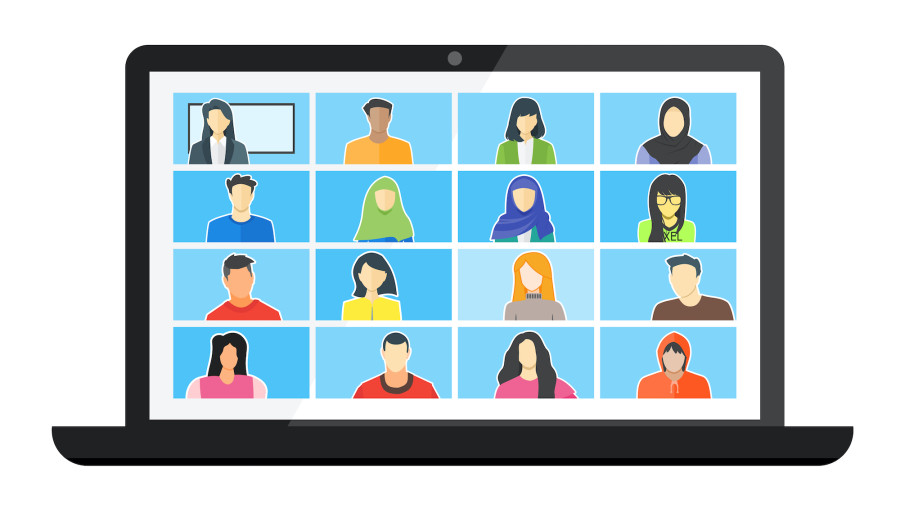 Shutterstock
bookmark
Published at : January 20, 2021
Updated at : January 20, 2021 10:07
Kathmandu
Nepal ranked 57th among 75 countries in a global study analysing the experiences of smartphone users in a group call.
As per the report entitled Quantifying the Mobile Experience of Group Video Calls released by Opensignal, the independent global standard for analysing consumer mobile experience, Nepal scored 24.1 points where the higher the scores, the higher the likelihood that all smartphone users in a group call had an adequate experience.
The report published in December 2020 has ranked Nepal ahead of India (18.7 points), Sri Lanka (15.9 points), Bangladesh (15.1) and Pakistan (8.9 points) among South Asian countries.
Japan topped the list with 68.7 points followed by the Netherlands with 68.6 points and South Korea with 68.2 points. The average group video calling score was 38.7 points.
Dilli Ram Adhikari, managing director of Nepal Telecom, said that with high speed 4G service, people had been attracted to over-the-top (OTT) media service.
"Bandwidth availability was less in the past due to which voice call traffic was high. Now the speed has increased and data package costs have also been reduced. As a result, video calls have become economical and more people are using them," he said.
According to Adhikari, Nepal Telecom's 4G service has reached 70 percent of the population. The service is available in all 77 districts, including 620 out of the 753 local units in the country.
Speed quality of mobile data and cost affordability are necessary to maintain video call quality, and Nepal Telecom has both available in the network in most places, he added.
Among South Asian countries, Sri Lanka is ahead of Nepal in terms of broadband penetration; but in terms of other aspects, Nepal is ahead, Adhikari said.
He added that multiple input, multiple output technology that strengthens data quality have been used, and also carrier aggregation features have been used.
If the mobile set has the latest technology, it can operate at high capacity. He said that the latest smartphones equipped with the newest version had features that can enhance the speed.
As per Adhikari, 5G policy is under discussion which will determine how permits and spectrum will be distributed, and what the charges will be. Once the decisions are made, 5G technology will be introduced, he said.
Besides connecting family and friends, video calls are mostly used by officials for conferencing and by schools and colleges for holding online classes. Zoom and Microsoft Team are the popular apps in Nepal, he said.
Group video calling gained popularity in Nepal after a nationwide lockdown was imposed in late March, prompting thousands of new users to use the service to participate in office meetings, attend online classes or take part in different online events and webinars. To maintain social distance from the safety point of view, meetings and different events are still being held virtually.
Sudhir Parajuli, president of the Internet Service Providers Association of Nepal, said that the use of group video calls had increased by 100 percent after the lockdown, mainly due to people working from home and online classes and also virtual events. Zoom is mostly used for official video calls while Messenger video calls and Viber video calls are used for family communication, he said.
The Opensignal report said that many communication apps expanded to handle the increased demand. "WhatsApp allowed eight video participants on a single mobile group call, up from four previously. Other popular mobile apps already support group video communication, even on relatively small smartphone displays. The smartphone version of FaceTime, Skype and Zoom can connect to just as any participants as their PC equivalents," the report said.
While two-person video calling has been in common use for some time, 2020 has brought the rise of multi-person video calling, it said.
As the World Health Organisation has warned that the new Covid strain could worsen the pandemic, it is expected that group video calling will be the way to connect with office meetings, friends and family, said an industry insider. Opensignal conducted the study on mobile experience using an alternative approach that investigated the experience of a group, taking into account each individual experience of the users forming it.
According to the latest Management Information System report of the Nepal Telecommunications Authority, 80.07 percent of total population had access to broadband as of mid-November, with 58.83 percent of the users connected through mobile broadband. The country has 11.10 million 3G subscribers and 6.33 million 4G subscribers.
---
---