Water, oil, ghee and milk most adulterated items
The most commonly adulterated products are four food items—drinking water, cooking oil, vegetable ghee and processed milk, according to official records.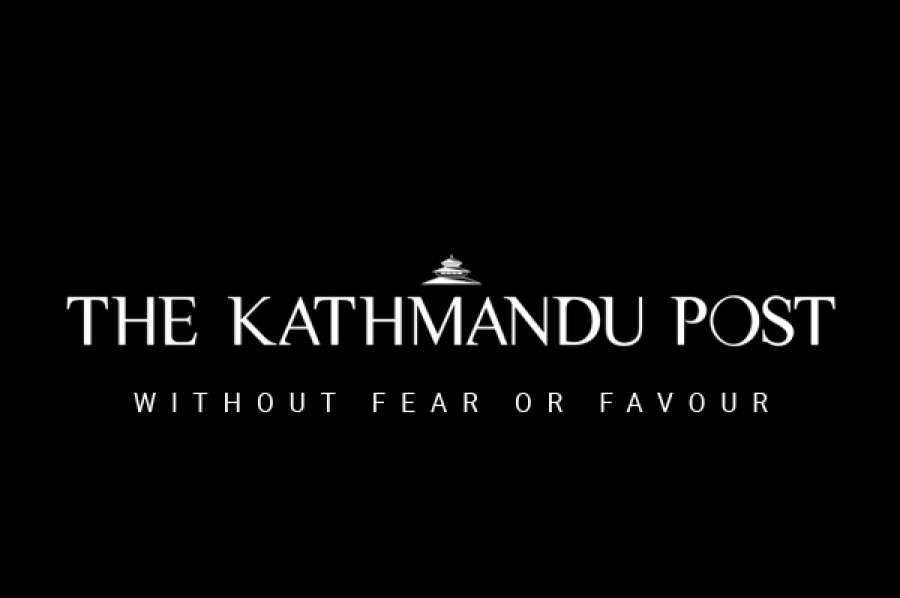 bookmark
Published at : August 18, 2016
Updated at : August 18, 2016 09:11
Kathmandu
The most commonly adulterated products are four food items—drinking water, cooking oil, vegetable ghee and processed milk, according to official records.
Government statistics show that the maximum number of cases filed by the Department of Food Technology and Quality Control in the last fiscal year were against the manufacturers of these items.
Of the more than 200 cases filed by the department, 27 were against manufacturers of drinking water, 37 against makers of cooking oil, 15 against vegetable ghee producers and 16 against processed milk producers. Government officials said that most of the drinking water, cooking oil, vegetable ghee, processed milk and chili powder sold in the Kathmandu Valley contained harmful chemicals. Recently, a government inspection team found that coliform bacteria was present in bottled water and cooking oil had a high concentration of fatty acids and peroxides.
The department had collected 2,120 food samples during a month-long inspection in the last fiscal year, and 10 percent of them were found to be substandard.
Likewise, among the 23,123 samples of imported edibles collected for a quality check, 47 were
found to violate the Food Act. The department has asked customs offices to halt the import of these food products. "The food items and drinking water being consumed in Kathmandu do not meet the basic standards, and food adulteration has become a serious concern," said Bhupendra Basnet, a gastroenterologist at Bir Hospital. "As the food contains a higher-than-normal level of carcinogens, the number of cancer patients is likely to increase over the years. The issue has become serious and prompt action should be initiated to stop such practices."
Microbiologist Pushpa Man Shrestha said, "The presence of coliform indicates that the food or water is contaminated and has disease causing elements. Moreover, milk products containing less than 8 percent solid-not-fats suggest that nutritional value is less than required."
Paurna Chandra Wasti, spokesperson for the department, said that they had found cooking oil laced with peroxide and the packages were date expired. Similarly, processed milk was contaminated with coliform bacteria and had insufficient solid-not-fat, he added.
Peroxide is used as a cleaning agent, and if it is mixed with food, it damages the heart, lungs, arteries and veins upon ingestion.
Fatty acids lead to an increased risk of colitis and immune system alteration.
Consumer rights activists say food inspectors book a few shop owners and firms and slap fines on them, and after some time, the adulterators go back to their old business. No serious measures have been initiated to check the proliferation of adulterated and substandard food, leaving thousands of people at the mercy of profit-hungry traders, they said.
Department officials said that they were hindered by inadequate personnel. There are 40 food inspectors in the entire country. "Effective implementation of the Food Act depends on the availability of human resources," said Wasti, "However, we are facing a manpower crunch."
The outdated Food Act
A person who produces, sells, distributes, exports or imports substandard food items may be penalized with a fine ranging from Rs1,000 to Rs2,000 for the first time, says the Act. If they are found repeating the offence, they face a fine ranging from Rs2,000 to Rs5,000 or a jail term of six months to one year or both. With regard to adulterated foodstuffs, offenders face a fine of Rs5,000 to Rs10,000 or a jail term of one to two years or both.
If any person upon consuming any adulterated foodstuff is likely to die or dies or sustains irreparable damage to the body or is likely to sustain such damage, the supplier may be penalized with a fine of Rs10,000 to Rs25,000 and imprisonment for a term not exceeding three years. Such a person has to pay a compensation amount of Rs25,000 to Rs100,000 to the victim.
More than 200 manufacturers and firms were booked for being involved in market anomalies in the last fiscal year. This practice has continued for years, but the menace of adulteration remains unchecked.
State-owned DDC faces action
State-owned Dairy Development Corporation (DDC) was among the firms that faced action on Wednesday as the government continues its aggressive market monitoring.
Ten government teams inspected 42 outlets, sealing seven of them dealing in food items, petroleum products and healthcare. DDC was found using 4,000 sacks of powdered milk without labelling and two sacks of expired sugar for producing dairy products.
Laxman Shrestha, director at the Department of Supply Management, said they instructed the enterprise not to produce dairy products from raw materials that don't have labelling. The department has also sought clarification from DDC.
Similarly, Saleways Departmental Store's Maharajgunj outlet was sealed for fixing exorbitantly high prices for its products, Supply Ministry Spokesperson Ananda Ram Regmi said. The teams also sealed three healthcare-related businesses in Lalitpur—Prasanti Healthcare of Jawalakhel and Patan Om Clinic and Family Smile Dental Care Center of Lagankhel— for operating without licence.
Likewise, two petrol pumps—Tika Bhairab Centre of Lele and Tri-shakti Bhawani Fuel Store of Harisiddhi—were sealed for selling low-quantity fuel. Machchhindra Oil Store of Kumaripati from selling fuel until it repairs its fuel vending machine, said Shrestha.
Another firm facing action was Timilsina Kirana Tatha Khadda Bhandar based in Balkumari, Lalitpur. The food outlet was sealed for selling substandard food items and using defective weighing machines.
The government teams also destroyed a large quantity of substandard food items during the market inspection. They also took action against drivers of a microbus, three mini-buses, two taxis and nine big buses for charging exorbitant fares.
---
---