Low paddy price, output hit farmers hard
Paddy farmers across the country have been forced to incur massive losses due to poor prices, lack of market access and the government's failure to determine the minimum support price (MSP). While the prices of rice are skyrocketing due to low paddy harvest, what is ironical is the farmers are still getting a meagre sum of money for their produce. Ganesh Chaudhary in Tikapur; Bhawani Bhatta in Kanchanpur; Manoj Poudel in Kapilvastu; Bimal Khatiwada in Chitwan; and Kamal Panthi in Bardia, report on the multiple problems faced by farmers.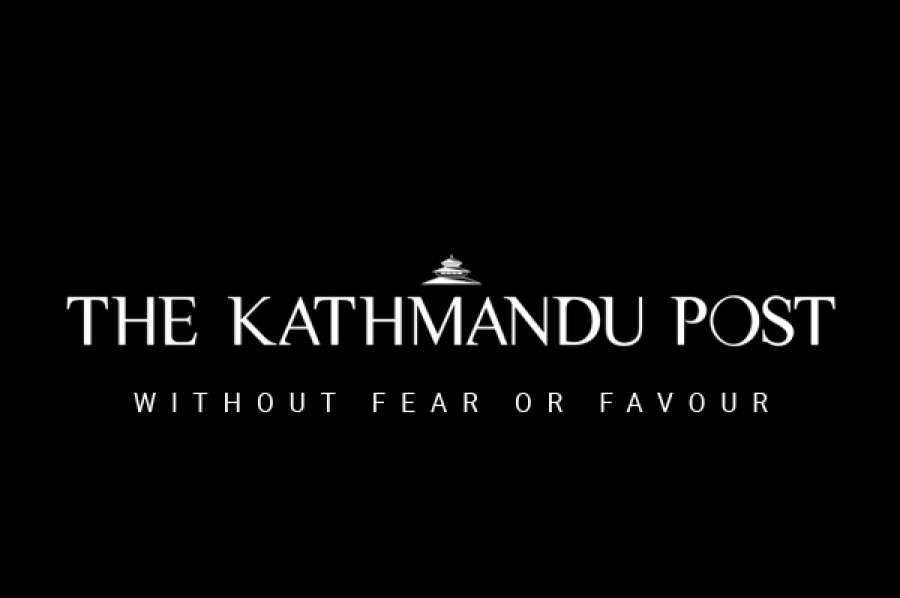 bookmark
Published at : December 13, 2015
Updated at : December 13, 2015 09:07
Poor rainfall and a shortage of chemical fertilisers have led to a sharp drop in paddy output, and farmers are likely to incur huge losses this year.
In many places, state-backed Nepal Food Corporation has not been able to determine the minimum support price (MSP) of paddy. Even in places where the MSP has been announced, the price is lower than last year's.
MSP is a form of market intervention by the government to insure that producers get reasonable farm prices against any sharp fall.
As the corporation's depot in Tikapur decided not to procure the farmers' paddy this year, it wears a deserted look. In the same period last year, there used to be a lot of buying-selling activities.
Farmers are making frequent visits to the depot to enquire whether it has decided to procure their crop, but to no avail. The corporation has also slashed the paddy price this year.
It is unlikely that farmers will enjoy as much returns as they did last season. "Our head office in Kathmandu has directed us to procure only 2,000 tonnes of paddy this year. As a result, we have not initiated new procurement process," said Dilli Raj Lamsal, chief of NFC's Dhangadhi depot.
"Due to the limited quota, we have procured paddy only in Dhangadhi," he said, adding the depot has requested the head office hike the quota. The corporation's depot in Kanchanpur too is yet to decide whether to procure paddy this year. "We have not received any directives as of now," its chief Keshav Dutta Kalauni said.
The Ministry of Agricultural Development had recently said that they had informed the Ministry of Commerce and Supplies to stock 400,000 tonnes of paddy, amid looming food deficit due to a sharp drop in output.
Nepal's paddy output has been projected to fall sharply by 10.22 percent to 4.29 million tonnes this fiscal year. A preliminary production report of the ministry has shown the country produced
489,534 tonnes less paddy this year—the second consecutive year the production has fallen.
Meanwhile, the corporation has reduced the farm gate price of paddy this year, disappointing the farmers already hit hard by low production. Paddy price in Kanchanpur has been set at Rs17.50 per kg, against Rs20 offered last year.
On the other hand, the Agricultural Ministry claims the average paddy price has increased by 3.5 percent this year. According to the ministry's statistics, average paddy price in Dhangadhi has increased to Rs18.50 per kg this year from Rs18 last year. Paddy prices in Nepalgunj and Bhairahawa have remained unchanged at Rs19 and Rs20, respectively, this year.
As the corporation failed to procure paddy, farmers have been forced to sell their produce at rates determined by traders. In previous years too, the corporation used to determine the prices after the farmers had sold their produce to the traders.
"The corporation always delays to determine the price, benefitting the traders," said Tika Ram Thapa, a senior Agriculture Development Officer in Kanchanpur. "If the price determination was meant to benefit the farmers, the corporation would have set the MSP in August," he said, adding setting the price in December largely benefits the traders as farmers are forced to sell their produce immediately after harvest to buy seeds and fertilisers for winter crops and to repay debt. "That's why farmers do not wait for the price fixation. As they need money immediately after harvest, they are forced to sell their crop at cheaper rates," said Pradip Shah, a local farmer from Kanchanpur's Durgauli village.
In Kapilvastu, farmers have been facing difficulties in supplying their harvest to the market due to transportation problems triggered by severe fuel shortages. "This year, paddy output dropped by 45 percent. On the top this, I have not been able to sell my produce in the market due to fuel shortages," said Hari Ram Tharu, a farmer from Niglihawa.
This year, the farmers first suffered from drought and fertiliser shortage. Subsequently, they were hit by the prolonged Tarai unrest and fuel shortages. According to the Agriculture Development Office, more than 80 percent of the farmers in Kapilvastu have stocked paddy in their fields as they are unable to sell.
In Chitwan, farmers have complained about higher production costs and reduced output. Gopal Subedi, a local farmer, said they have faced the double whammy of increased cost of production and drop in price. "I paid Rs700 per day to farm workers to harvest paddy this year. I could not afford to sell my crop below my costs," he said, adding his output dropped 15 percent this year compared to last year.
In Bardia, due to transportation problems, farmers are forced to sell paddy at cheaper rates to traders. Although, Nepal Food Corporation has determined the minimum support price of paddy at Rs20 per kg, farmers are forced to sell at Rs18 per kg to traders as they are not able to transport their produce to the corporation's depot, said Gopal Tharu, a farmer of Rajapur.
Traders supply the paddy to Nepalgunj, Surkhet, Narayangadh, Bhairahawa and Kathmandu after collecting from the farmers. "But the procurement has dropped sharply this year as traders are not able to supply the paddy to other parts of the country due to the fuel shortage," said Ishwor Sharma, a local trader.
---