Micro credit pioneer Pant passes away
Harihar Dev Pant, who is considered to be a pioneer in the country's micro credit sector, passed away on Monday. He was 73.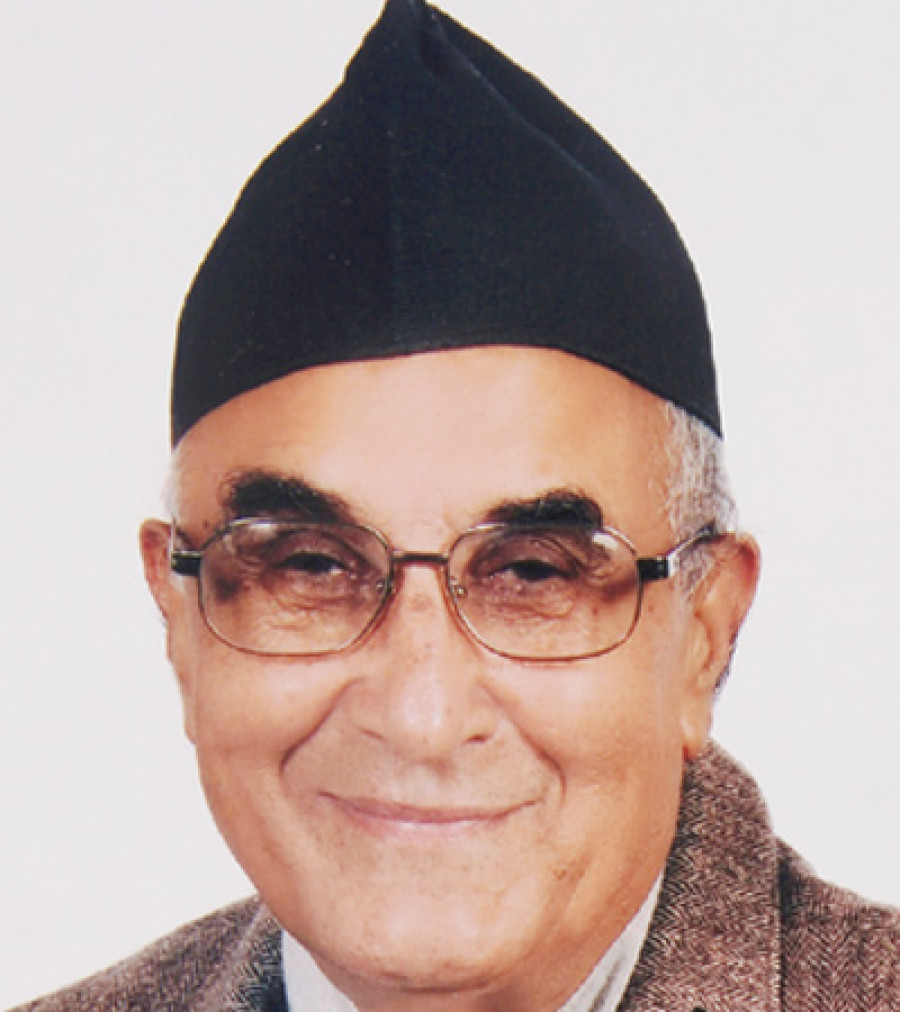 bookmark
Published at : September 9, 2015
Kathmandu
Harihar Dev Pant, who is considered to be a pioneer in the country's micro credit sector, passed away on Monday. He was 73.
Pant had been suffering from lung cancer for the last seven months. He was diagnosed with the ailment in February and received treatment at Rajiv Gandhi Super Speciality Hospital in New Delhi, India. Lately, he had been undergoing treatment at the Nepal Cancer Hospital and Research Centre, Lalitpur. He passed away at his residence in Anamnagar, Kathmandu.
Pant, a former deputy governor of Nepal Rastra Bank (NRB), played an important role in establishing Grameen Bikas Banks in the country. He was also the founder chairman of Nirdhan Utthan Bank.
Nirdhan Utthan, a micro finance bank established in October 1998, provides micro credit to underprivileged people from rural areas. The institution offers collateral-free loans targeting rural women across the country.
Nirdhan Utthan Chairman Ganesh Bahadur Thapa, who is also a former NRB governor, described Pant as being the main initiator in introducing a revolution in the country's micro finance sector.
According to Thapa, Pant who was influenced by Mohammad Yunus, a Nobel Prize winner and founder of Grameen Bank in Bangladesh, started providing micro credit services to poor women from Rupandehi district. "He commenced the service by offering loans of Rs3,000 to Rs5,000 to underprivileged women to run micro enterprises," he said.
The micro finance service initiated by Pant has expanded massively in recent days. According to NRB statistics as of mid-April 2015, a total of 1.47 million people across the country have received micro finance service. Of them, 1.03 million people have been provided Rs249.16 billion in loans from micro finance institutions while 1.45 million people have deposited their savings in these institutions.
Thapa claimed that almost all the micro finance institutions have been following the micro credit service modality created by Pant. He added that they had been providing loans of Rs2 billion to Rs3 billion to rural people through Nirdhan Utthan. Former NRB deputy governor Krishna Bahadur Manandhar honoured Pant calling him a "micro credit man". According to him, Pant contributed to setting up the system of micro finance service in the country.
Pant, who received a PhD from the University of Mumbai, India, is survived by two sons and a daughter.
---