We yield to Disney, and happily
How big a part has Disney played in your life? Probably a lot more than you realise. Apart from what you've seen on TV, ESPN and the Disney Channel itself, the giant global conglomerate has given us the Marvel superhero films, Star Wars, Indiana Jones and more recently, everything from UTV motion pictures.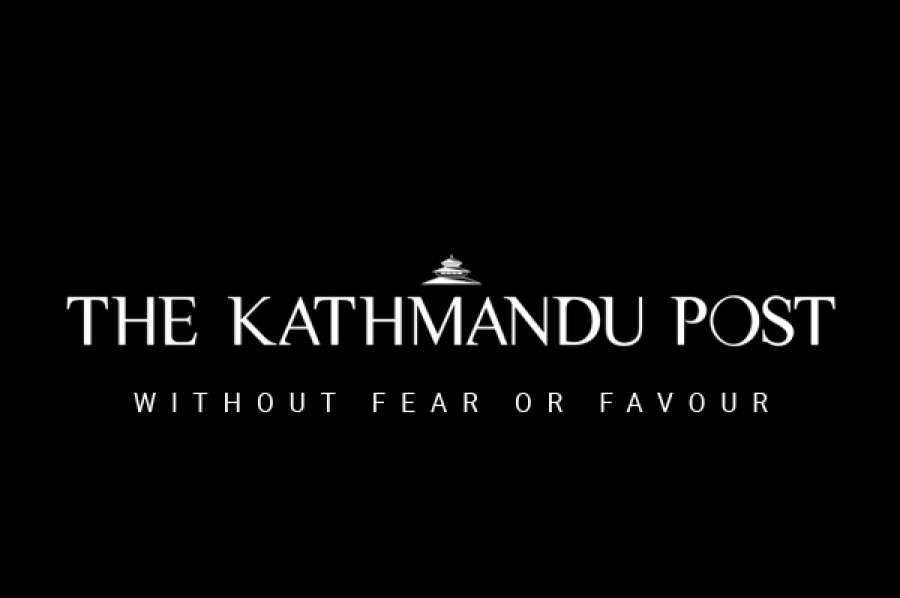 bookmark
Published at : December 1, 2018
Updated at : December 2, 2018 07:34
How big a part has Disney played in your life? Probably a lot more than you realise. Apart from what you've seen on TV, ESPN and the Disney Channel itself, the giant
global conglomerate has given us the Marvel superhero films, Star Wars, Indiana Jones and more recently, everything from UTV motion pictures.
Disney's latest is Ralph Breaks the Internet, or Wreck it Ralph Part 2 and although at first, it can come across as just another feel good animated film, it's so much more. This film connects.
The first Wreck it Ralph was set in a lonely 90s video game arcade where characters from video game consoles came to life after sunset and by morning went back to their jobs being stereotypes in their games—doing the same thing over and over again. The second film begins with the arcade owner plugging in a new Wi-Fi router.
Ralph is a character from a game 'Fix-it Felix Jr.,' voiced by funny man John C Riley. He and Vanellope Von Schweetz, voiced by Sarah Silverman, are close friends. While Ralph is content with his life, Vanellope is bored of how mundane all the 16 racetracks of her game, 'Sugar Rush', are, now that she's won them over and over again.
Ralph decides to help Vanellope with her predicament. He builds her a new racetrack within the game but this surprise takes an unexpected turn when Vanellope goes off-track, causing her human operator to break the controller to her console. This is a huge tragedy because if the controller is not replaced, the game will be unplugged, making all the characters within the game homeless. It wouldn't have been a huge deal if only the manufacturers of 'Sugar Rush' hadn't gone out of business years ago. Now, there's only one controller left in the whole world— and it's for sale on eBay but for more money than what the game makes in a year. 'Sugar Rush' is consequently unplugged.
It's problem-solving time and thus begins the adventure where Vanellope and Ralph need to enter the unforgiving world of the internet. And it's here that we can appreciate the intense homework that Disney and its team have put in. They take us on a journey that hits too close to home. Pandering, online addiction, viral behaviour are all explored and at times, it's like looking into a mirror. Directors Rich Moore and Phil Johnston, with writers Pamela Ribon and Phil Johnston, have done their research on contemporary internet culture and where it stands today.
How the filmmakers have visually represented the internet in this film is admirable. Over the years, the depiction of the internet has been as phenomenal as its actual growth. In the early years, films like Hackers and The Net showed the internet as a maze of interconnected wires, almost like a spider-web, while chatrooms were a roundtable conference meeting with various avatars. The Matrix series had a unique take on the internet as well, with columns of text and numbers scrolling by in green. In this film, the internet is a giant city with skyscrapers flashing neon signs for Google, Facebook, Youtube, Amazon, eBay and many other popular websites. Tweets are chat bubbles from small blue birds and users are tiny avatars who stroll in the city and run into pop-up advertisers with signs yelling 'click here'. When the internet connection in the real world cuts off, the avatars die. Each game, website and portal has its own unique aesthetics and traits, all that we much associate them with in real life.
The beauty of the film is that it excels not only in the creative illustration of the internet but also in the way that it manages to replicate in its characters how the internet makes us feel. Ralph, an older character, is severely traumatised reading trolls in the comment section while Vanellope's youth allows her to use her instincts to navigate the web. They land on eBay, without the slightest idea of how it works. Vanellope and Ralph bid an insanely large amount of money for the 'Sugar Rush' controller, not understanding that they'd have to pay the actual amount.
The movie now unfolds with these two seeking help to collect the money. And because it's the world of the internet, they reach out to pop-up advertiser Spamley (Bill Hader) who suggests stealing a car from a racing game, 'Slaughter Race', and then auctioning it. This car is owned by Shank, voiced by Gal Gadot of Wonder Woman fame. But upon reaching the point of theft, Vanellope and Shank become friends. They seek help from video sharing site BuzzzTube, which is how they meet Yesss (Taraji P Henson), an algorithm that decides and designs trending videos. Yesss turns Ralph into a BuzzzTube star, capitalising on nostalgia for his arcade-gaming days. Vanellope, trying to be useful, holds up a pop-up ad and goes to the Disney Portal, called 'Oh My Disney'.
The set piece for any film is the most expensive sequence of said film. In Bollywood, it is the song and dance number. For any action film, it is the destruction and devastation. For Ralph Breaks the Internet, it is the 'Oh My Disney' sequence. This sequence obviously features Disney characters and so many of them feel over-indulgent, reminding us that Disney owns Marvel, with Iron Man and Groot, and it also owns Pixar Animations, with Wall-E. And if displaying all their characters was not enough, one scene has Vanellope being chased down by Storm Troopers from Disney-owned Lucas Films' Star Wars!
There's also a scene with all of the Disney Princesses—from Snow White, Sleeping Beauty, Cinderella, Alladin's Jasmine, The Little Mermaid's Ariel and even Bella from Beauty and the Beast—in today's contemporary world and they are very self-aware. They ask us 'woke'
questions like what it means to be a princess. Is it the uncomfortable clothing? No. Is it having talking pets as sidekicks? No. Is it being kidnapped or abducted or torn apart from their families? No. The answer is, "People think that all your problems will go away because a big strong man has showed up". We the audience can burst out laughing because we are supposed to agree with this homily.
The filmmakers are on point here, or in the internet's lingo, the film is 'on fleek.' It's asking all the right questions, even ones that demand self-reflection, and that's the beauty of the film. While Vanellope deals with finding better things in life, and hopes for a life in the newly-found game 'Slaughter Race', Ralph is needy and needs to deal with losing his best friend. These are all mature life lessons that the filmmakers should be commended on for attempting to explore, in both in their first film and this one. This film might be a cartoon, but the makers are well aware that they will be consumed by impressionable children who will look to it for life lessons.
The exploration of these themes is possibly why we forgive the blatant advertisements and product placement in the film, as if Disney needs more money to make films like these. By 2019, Disney will have officially acquired 20th Century Fox and all of its characters, and it will attempt to challenge streaming titans Netflix and Hulu with its own streaming service, Disney+. Along with these purchases, let us hope that we will have a greater variety of sensible cinema dealing with the realities of the internet age and other social truths—all of which we will be ironically binging on.
For now, let's just celebrate 95 years of The Walt Disney Company, an institution that has managed to update itself with time to stay relevant, and is rightfully breaking the internet.
Film Review
3/5
Ralph Breaks
the Internet
Directors: Rich Moore & Phil Johnston
Directors: Phil Johnston & Pamela Ribon
Voice Actors: John C Reilly, Sarah Silverman, Gal Gadot
Genre: Comedy
---
---