A Tokyo-based Nepali entrepreneur's views on fellow countrymen
Japan has become a popular destination for Nepali low, semi-skilled and skilled manpower. According to a latest available figure, more than 65,000 Nepali work and study in Japan. It is also noted here that Nepalis make up the sixth largest foreign population in Japan.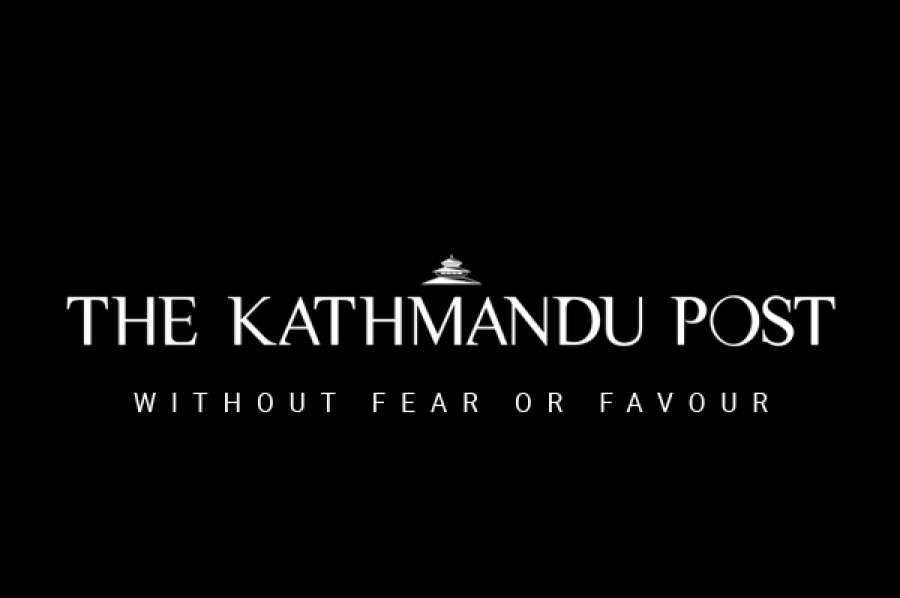 bookmark
Published at : March 20, 2017
Updated at : March 20, 2017 21:41
Tokyo, Japan
Japan has become a popular destination for Nepali low, semi-skilled and skilled manpower. According to a latest available figure, more than 65,000 Nepali work and study in Japan. It is also noted here that Nepalis make up the sixth largest foreign population in Japan.
A breakdown of data shows that out of the above mentioned Nepali population, 57 are professors teaching in various universities and colleges in Japan. Similarly, 999 Nepalis are actively involved in various kind of businesses in Japan, 2,839 are holding working visa, 20,992 are students perusing higher education in Japan along with some vocational courses, and 11, 567 are cook.
Similarly, 14,718 Nepalis are staying as dependent, 3,935 refugees and 3,622 have obtained permanent residency in Japan till 2016, June.
The number of Nepalis sharply rose in Japan after 2006 when the population of Nepalis in Japan was only 7,844. Nepali population began to rise gradually following the year and reached 17, 525 in 2010, 20,333 in 2011, 24,071 in 2012, 31,537 in 2013, 42, 346 in 2014 and 54,755 in 2015 and has been continually growing.
Several reasons can be attributed for the steady rise of Nepali population in Japan. One is obviously the lucrative salary in comparison to Nepal and other Gulf countries for semi-skilled or low-skilled manpower. In many cases, those semi and low-skilled people are getting higher salaries—about 10-fold higher than in Nepal. And the relatively easier visa processing, unlike US and Australia, has prompted Nepalis to make Japan as their destination.
I landed in Japan in 2010. During the time Nepali workers were working in Nepali and Indian restaurants. After Japan liberalised the visa processing for Nepali students in 2010, the trend of Nepalis coming to Japan grew steadily and the population of Nepali workers also increased.
It is also surprising that over 3,000 Indian and Nepali restaurants are now owned by Nepalis and each restaurant has been employing four Nepalis on average.
After 2011, many Nepali students preferred to study in Japan. It was due to students did not need good marks in high school, no Japanese language proficiency test (JLPT) and affordable college fees. More than 20,000 Nepali students are studying in Japanese language schools.
During my stay in Japan, I travelled to almost all prefectures in Japan and came across small or big Nepali community. Moreover, I also found at least one Nepali or Indian restaurant in these prefectures and Nepali students in Japanese language schools.
The key reason for almost all Nepali students to land in Japan after completing their high school is to make money while continuing their studies. More than 80 percent Nepali students are engaged in any kind of jobs or income generation activities to pay back the cost incurred to come to Japan. Nepali students are forced to work three shifts to survive in Japan and to pay back the loan they took for entering Japan. Most of them go to language school for four hours, work six hours in one place and another six hours in another place. Most of them choose to work in night shifts because of good pay.
But the issue of Nepali students in Japan is getting serious day by day. I travelled places like Okinawa, Fukuoka, Osaka, Nagoya and Tokyo where I found that over 80percent of Nepali students were engaged and focused in their job putting aside their studies.
Back in Nepal, education consultancies easily lure young students by telling that it would be easy to make money in Japan as there is no need to study much hours and the Japanese government allows sufficient working hours to Nepali students. Many of them are not informed that Japan government allows only 28 working hours for students which won't be sufficient to sustain life in Japan.
This limited working hour has impelled Nepali students to look for other alternatives such as working for low pay. Other shortcoming of Nepali students in Japan is lack of language proficiency, which is a key requirement to get job and study in Japan. But the Nepali education consultancies do not make the students aware about this fact. So the Nepali students get caught up in trouble as they arrive in Japan without proper knowledge of language understanding. It is also a fact that those who have good command over Japanese language have done well.
More than 1000 Nepalis have been granted business visa between 2014 to 2016 with the surge in number of Indian and Nepali restaurants and Halal shops. This has also inspired Nepali students to start business in Japan.
Most of the Nepalis are working as cook in Japan though the job is demanding because of long working hours. Restaurants open all seven days. Working inside kitchen means most of these cooks can't go out and they don't get a chance to interact with outsiders that ultimately affected their language skills.
The salary of Nepali cook in Japan is miserable as average salary of a cook is around 1,300, 00 yen per month which is considered very low in Japan. Very few restaurant owners do get approval for cook visa where they charge Rs 1.5 million. And the slot is around 2 to 10 seats. Very few restaurants are providing good salaries to the cook.
So I do not hesitate to say that cook profession is one of the worst professions for Nepalis in Japan. In most cases, restaurants run by Indian and Japanese nationals do provide good salaries for cook but they look for experienced one. Wives of Nepali dependents earn good money in Japan as they work extra hours and save good money than the cook.
A rough estimate shows that if a cook and his dependent wife work together in Japan, they make combined 3,50000 Yen where the wife's contribution is 2,00000 Yen. It means more than 70% cook's wives earn more than their husband. But the situation of the dependant's children is pathetic because they came to Japan after just finishing the school and start working for part time. They do not have required qualification and proficiency in language. And chances of getting spoilt is higher in Japan as the country does not put restrictions for smoking and drinking alcohol after 18 years. Due to these vulnerabilities, most of them stop going for higher studies and squeezed in jobs available based on their qualifications.
Many Nepali cooks do call their children to Japan after completion their school or college as school education is expensive in Japan. Most children who come here on dependent visa go to Japanese schools and they speak good Japanese but forget to speak Nepali.
No doubt Japan is land of vast opportunities and such opportunities always welcome for skilled manpower whether they are cook or, IT professional or, manager. If anyone wants to come as a student in Japan, he or she should have proficiency in Japanese language. So passing JLPT is required for any Nepali students who have a dream to study and work in Japan. That makes a huge difference as language is key tool or drive for any foreign national in Japan. Students scoring high marks in Japanese language have plenty of opportunities in Japan. Various institutes and agencies are offering scholarship to the deserving students. Before coming to Japan as a student or cook, I would like to advise Nepalis to learn Japanese language. Anyone with a good command over Japanese language including Nepalis are doing well in Japan.
It is highly recommended that anyone wishing to come to Japan as a student needs to check the reputation of language school they are pursuing in Japan.
More importantly, students should make up their mind that they are coming to Japan for study but not for making enough money. One should make sure that once you are proficient in language, it will ultimately pay back. For anyone aspiring to work as a cook, I would suggest them to enquire if they really want to do it and become an experienced cook. If you are not a cook or experienced one, please do not try your luck in Japan. Otherwise it will just be a waste of time, energy, money and will ultimately turn into a nightmare.
---
---