'Govt move could deal a setback to Nepal-India ties'
The government's decision to recall Nepali Ambassador to India Deep Kumar Upadhyay could be a setback in Nepal-India diplomatic ties, say diplomatic experts.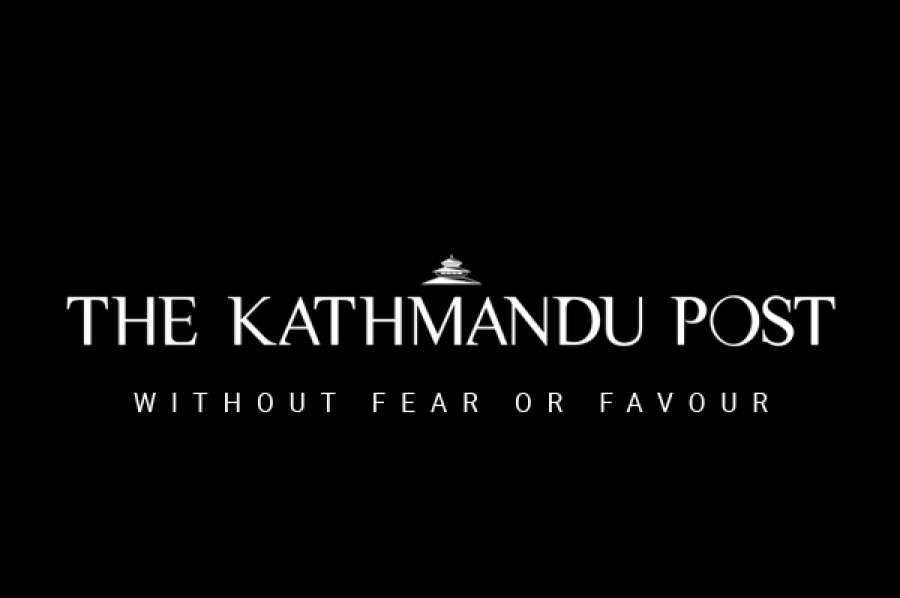 bookmark
Published at : May 9, 2016
Updated at : May 9, 2016 08:02
New Delhi
The government's decision to recall Nepali Ambassador to India Deep Kumar Upadhyay could be a setback in Nepal-India diplomatic ties, say diplomatic experts.
A former Nepali ambassador said the recall of Nepali envoy was ill-timed and had serious meaning in diplomacy. "Word, time and context are very important words in diplomacy. The recall of Ambassador Upadhyay in this time and context seems like India-China relations during the 1960s war. The decision could have long-term repercussions," he said.
The diplomatic community in New Delhi seems more concerned about Nepali ambassador's recall than the cancellation of President Bidhya Devi Bhandari's visit to India.
Experts on Nepal-India relations have noted that Upadhyay tried his best to patch up communication gap between the two countries since being appointed Nepal's ambassador to India by the Sushil Koirala government a year ago. He played his role effectively during the devastating earthquake and protracted economic blockade.
Before his appointed, the post had been lying vacant for nearly three-and-a-half years, after the then Maoist-led government recalled ambassador Rukma Shuksher Rana, also a Nepali Congress leader, in August 2011.
The Koirala government appointed him with special power and facilities on par with government ministers.
A Foreign Ministry official in Kathmandu, however, said that those special powers and facilities remained only in paper. An ambassador "need to inform the Foreign Ministry but does not need permission" for any visits. However, the Oli government had questioned his travel from Mumbai to Patna and then to Birgunj through Motihari, Raxaul in April-end. A Cabinet meeting on Friday decided to recall Upadhyay. However, the Foreign Ministry has not yet received an official letter even after 48 hours of the decision.
Upadhyay remained tight-lipped when asked to comment on the government decision. "I am awaiting the official government letter. I will comment only after I get it," he told the Post.
In a different context, Upadhyay said, "A government official asked me to resign. But I asked him on what grounds I should resign. Health is not the reason since I am healthy. I did not resign as I found no reason to do so."
On Saturday, Bharatiya Janata Party leader Bhagat Singh Koshiyari had invited Upadhyay for tea. "Though the decision to recall you was made by your government, it took me all by surprise," he told Upadhyay during the meeting.
Upadhyay is scheduled to meet with Indian Minister for External Affairs Sushma Swaraj, Home Minister Rajnath Singh, National Security Advisor Ajit Doval and Foreign Secretary S Jaishankar this week to say "goodbye".
Indian security agency guards Nepali Embassy
Indian Reserve Battalion has been deployed for the security of Nepali Embassy at Barakhamba Road in New Delhi.
The move comes as part of a reciprocal agreement between the two countries on security of their embassies. The Indian Ministry of Home Affairs has deployed 10 armed police personnel for the security of Nepali Embassy. The Indian Embassy in Kathmandu is also guarded by over a dozen Nepal Police personnel.
"We urged Indian government to provide security to Nepali mission here as per the reciprocal provision for diplomatic-level security," said Counsellor SSP Yadav Raj Khanal, who looks after the mission's security affairs in the Indian capital.
An official at Indian Foreign Ministry said the battalion was deployed at the request of the Nepali Embassy. The frequent demonstrations and rallies on the Jantar Mantar-Barakhamba stretch of the road pose security threat.
Security personnel deployed at the embassy are Nepali-speaking people from Sikkim Police. The battalion will guard the embassy's office and residential buildings.
The embassy is preparing to give retirement schemes to its employees following a government directive to limit the number of security staff to 20.
---
---