Still the second sex
Women are being discriminated against, raped, forced into prostitution in foreign countries—but what are we going to do about it?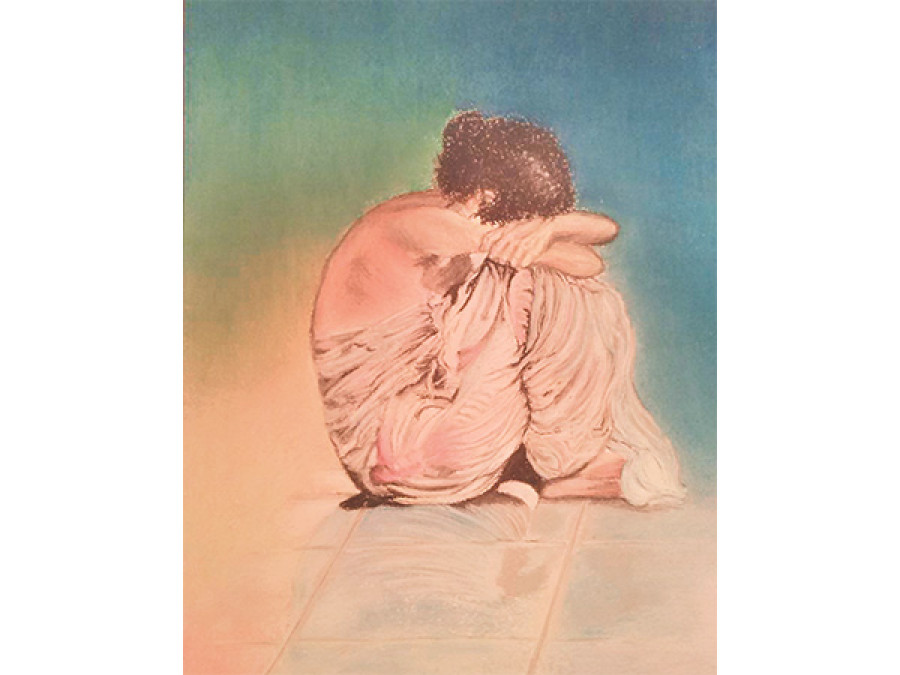 bookmark
Published at : September 19, 2015
Updated at : September 19, 2015 11:46
Kathmandu
The recent case involving the rape, assault and starvation of two Nepali women—a 28-year-old and a 48-year-old—by a Saudi diplomat and his acquaintances in Delhi speaks volumes of the gap between our words and actions, of our commitment and the honesty with which we deliver it, of our social reality and lofty ideals. For while our government, civil society and NGOs are busy outlining the efforts needed to prevent Nepali girls and women from being trafficked to India and other countries, their numbers do not seem to be coming down. According to the UNICEF, at least 7,000 Nepali women and girls are trafficked to India every year.
At the same time, this also raises serious questions about our habit of nitpicking certain issues, turning them into media fodder and convenient topics of discussion and forgetting them after a while, rather than coming up with a solution. We have seen it before, when a 19-year-old girl was gang-raped in Mehrauli, in southwest Delhi, or when numerous women were rescued from brothels in Delhi. But until now, we haven't been able to do anything about it.
Delhi, the city where the women were brutalised, has always been a hub for Nepali women sold into prostitution.
If you were to take a walk on the streets in some parts of the city at night, you would likely encounter small groups of women emerging from dark narrow alleyways and getting into the autos parked by the side of the road. You would be forgiven for mistaking them for normal neighbourhood girls; but if you were to take a closer look at them, you would see that their faces are caked with layers of garish makeup. The women work as prostitutes, and in all probability, are heading to one of those infamous streets in the heart of Old Delhi, to an otherwise nondescript area that has a maze of crisscrossing roads and alleys, all pockmarked with potholes and flanked by grim, rutted pavements.
There is an incongruency between how the two categories of women mentioned above are perceived: one comprises women who seem to have taken up prostitution of their own free will, while the women in the other category were trafficked out of the country and forced into sexual slavery. In other words, it seems apparent that instead of being trafficked into a foreign country and 'sold' to someone else, like the 48-year-old and her friend, the streetwalkers described above made an informed choice to make their living by working as prostitutes. However, they do have the same provenance—their position in life is largely the result of the gender dynamics that plays out in the region.Theoretically, we might be living in a free world, where the sovereignty of an individual over his or her body cannot be questioned, but in reality the social and cultural mores that govern our lives have granted more freedom and privileges to some than to others.
Forced to work unpredictable hours in unhygienic conditions and faced with abuse on a daily basis, both from their customers and brothel owners, these vendors of sexual pleasure are anything but embodiments of rational and informed decision makers. Young and uneducated, most of them come from places mired in poverty and with a long history of exploitation.
Many of them are raped, beaten and famished into submission and then sold, without their knowledge, and once they start working, the pimps in their brothels snatch away portions of their earnings. Their fate is hardly different from that of the victims of the crimes committed by the Saudi diplomat. Both groups of women are victims of a system stacked against them, which has forced them to suffer at the hands of someone more powerful.
Sadly, this news of rape, too, will end up as a footnote in the long saga of violence and exploitation faced by Nepali women. We all have forgotten the Mehrauli gang rape, haven't we? The fault lies in the way our society treats women—not as individuals but as objects to be bought, sold and used the way men want. We might make strict laws or talk about empowering them, but things won't change unless we do not change our outlook and behaviour. Until then, this story of violence on and exploitation of women will continue. No matter how strict the border patrolling is, no matter how hard the NGOs and civil society try, things will remain the same.
The latest developments in the case only serve to hit home the point harder. Despite the attention the case has garnered, there seems to be little hope for just retribution in this case now. While the victims are waiting for justice, the perpetrator has flown back to his country, protected as he is by the Vienna Convention.
He is a diplomat, and he enjoy diplomatic immunity. Even the law helps those who are in positions of power.
---
---