Folliculitis explained
The condition presents as small clusters of bumps around hair follicles, progressing to form blisters.

Shutterstock
bookmark
Published at : August 1, 2023
Updated at : August 2, 2023 07:20
Kathmandu
Although folliculitis is a common skin problem, many aren't aware of it. The condition usually begins as a small cluster of pimples and can take on a more severe form if not treated correctly.
In this interview with the Post, cosmetologist, laser surgeon and dermatologist at Miracle Skin Hair & Aesthetic Clinic and Shankarpur Hospital, Dr Priya Bhusal, breaks down the condition, its symptoms and treatment.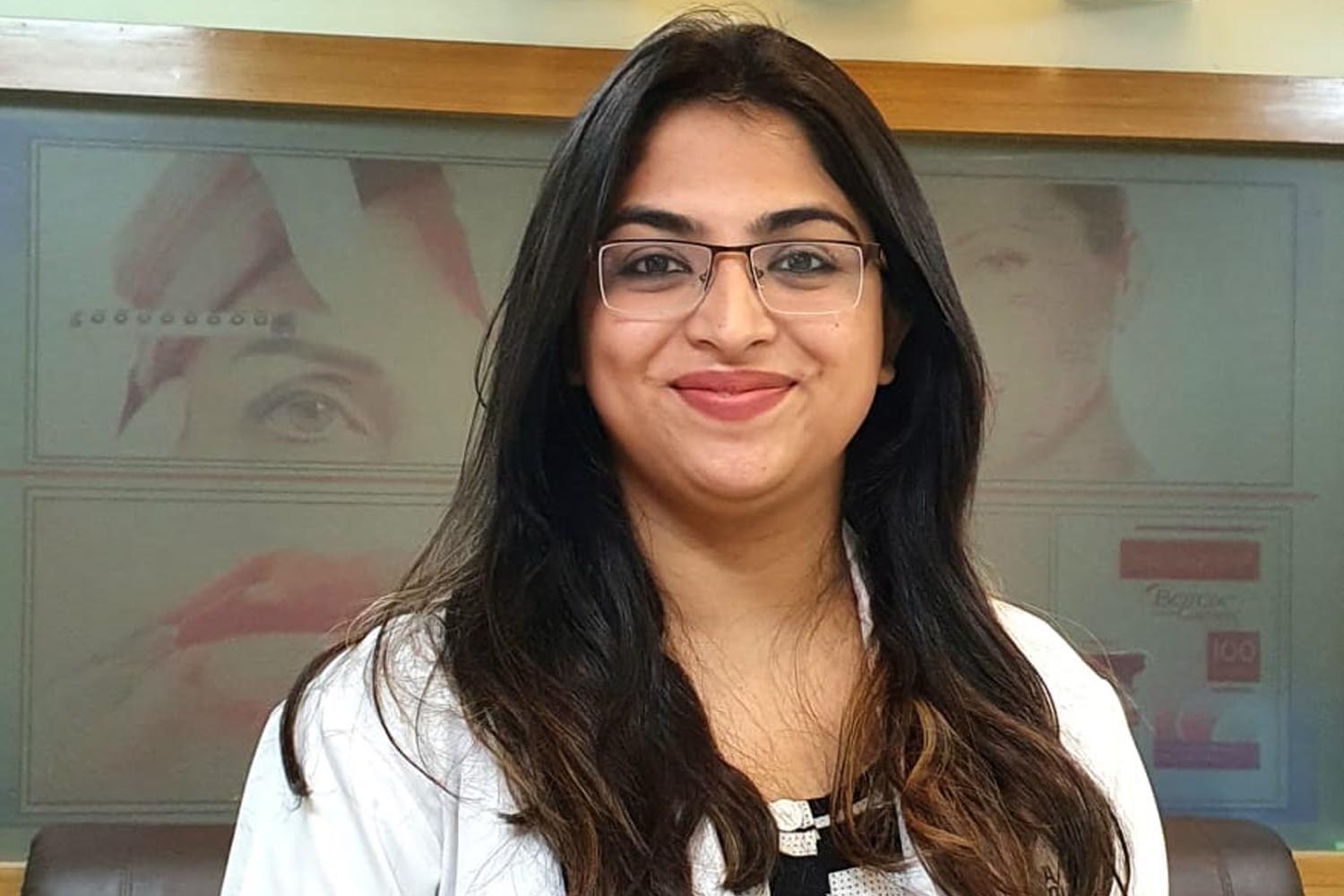 Courtesy of Sabina Gurung
How does it occur?

Folliculitis is a medical condition characterised by the inflammation or infection of hair follicles. It commonly forms on the upper back, chest, arms and legs, but it can affect any body part with hair.
The condition typically presents as small clusters of bumps or pimples around the hair follicles, which gradually progress to form blisters with a crust filled with pus. This condition can cause discomfort and a sensation of burning and itching on the affected skin.
It is a widespread skin problem that may occur in men, women, children and infants. But a specific type of folliculitis is likely happen to certain age groups—from 20 years to 40 years. Using razors on the skin can also cause folliculitis.
Although folliculitis is similar to a pimple when forming, it is easy to confuse the two. However, as these two skin conditions have different symptoms, we can differentiate them by observing them.
What causes folliculitis?
Folliculitis can be caused by various activities such as shaving, waxing, plucking, wearing tight clothes, or other skin irritations. This damage can occur either at a microscopic or macroscopic level.
The most common type of folliculitis is hot tub folliculitis, also known as 'hot tub rash', which is caused by exposure to contaminated water which contains the bacterium Pseudomonas aeruginosa, which is commonly found in soil or water. Hot tub folliculitis can result in an itchy, red rash containing small, pus-filled bumps. Its treatment includes topical or oral antibiotics, anti-inflammatory medications, or other remedies, depending on the severity of the condition.
Hair folliculitis is prevalent in unclean environments where germs thrive. Additionally, individuals with diabetes have a slightly higher risk of developing it due to the dysfunction of white blood cells caused by elevated glucose levels that provide a suitable environment for bacterial growth. Furthermore, prolonged use of steroid creams and the habitual application of thick creams like vaseline or petroleum gel to the face can also increase the likelihood of folliculitis. Many individuals are not aware of the potential side effects of these creams, which include skin swelling, itchiness, and redness.
What are its types?
There are several different types of folliculitis. Pseudofolliculitis barbae is the most common one that develops through the use of razors. This type of folliculitis primarily affects the buccal areas of the face—such as the jaw, chin, upper and lower lip, cheeks, and neck. It causes skin irritation and discomfort.
Staphylococcus aureus is a frequent cause of folliculitis. It is known as the bacteria that causes folliculitis. Folliculitis may manifest as tiny, pus-filled, red or white acne spots on your skin, and another type, Malassezia folliculitis, which is brought on by the yeast Malassezia, can result in an itchy condition that resembles an outbreak of acne. It primarily affects the upper chest and the back.
How does one treat it?
Most folliculitis goes away within ten days, but sometimes, patients need medical treatment to remove it. Upper folliculitis is newly developed condition that will not harm your skin. But when it is not treated correctly, it can take on a more severe form, causing a bacterial infection known as furuncles.
Topical antibiotics can be used to treat folliculitis. Additionally, using hot towel wraps, limiting the use of razors and wearing loose-fitting clothes can prevent the condition from developing further. Eating healthy, getting enough sleep and maintaining general hygiene can also help.
---
---