Mentorship: A leg up on life
It can encompass personal growth, well-being, and overall life satisfaction.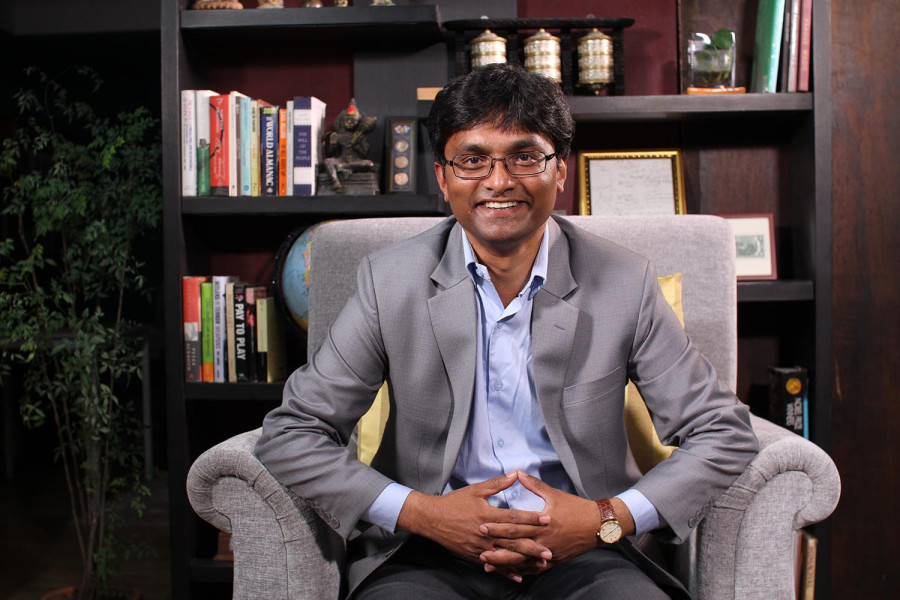 Photo courtesy of Santosh Shah
bookmark
Published at : June 2, 2023
Updated at : June 2, 2023 08:08
Kathmandu
With so much information available at our fingertips and so many career paths that seem attainable, young people today often struggle to navigate their way through life. A mentor can be really helpful in such times to help you steer your life onto the path that would be the most beneficial.

Santosh Shah, the founder of the Nepali Emerging Leaders Program, who also runs a TV series called 'Mentorship with Santosh Shah' talks to the Post to discuss mentorship and why it is vital in a young person's life.
You have mentored people from different age groups and sectors. How would you define mentorship?
Mentorship is a relationship between a mentor who is an experienced person in a particular field and a mentee who wishes to seek guidance to develop both personally and professionally. When we talk about understanding the core of mentorship, it is also essential to address a few misconceptions people have regarding mentorship to get a clearer picture.
A lot of people consider mentorship to be a one-way thing. A good mentorship is one where there is a mutual exchange of ideas, insights, and experiences and an environment for growing, learning and developing. Mentorship need not necessarily be formal in nature, and its duration is indefinite. It is also not solely career-related and is not limited to hierarchical relationships in organisations.
Mentorship can encompass personal growth, well-being, and overall life satisfaction. Mentors can provide guidance on work-life balance, building resilience, and navigating personal challenges alongside professional development.
What inspired you to become a mentor?
I had the opportunity to work with some really good mentors in my life. They shaped me to be who I am today. I experienced first-hand the impact a good mentor has on an impressionable young person. This inspired me to pursue mentorship myself and give back what I got from my amazing mentors.
How has your experience as a mentor been?
I have mentored people of different sectors and age groups, but one common thread I see is that having a mentor makes a mentee feel baked and confident. This confidence takes a mentee a long way.
What do you believe is important for an effective mentor-mentee relationship?
I think having faith in the other person and questioning things when they don't make sense or are confusing is needed for an effective mentor-mentee relationship. This helps in the goal and expectation-setting process.
Both the mentor and the mentee need to be active listeners too. Another key aspect is trust and confidentiality. To achieve this, it becomes essential to avoid bias and have an open mind. A judgmental or biased attitude often leads to the formation of opinions that cloud decisions and limit both the mentor and mentee from providing constructive feedback.
What do you consider to be the most rewarding aspect of being a mentor?
I think the most rewarding feeling is when you see your mentee succeed. Being a mentor is like being a logical parent. It is great seeing your mentee achieving their goals and dreams.
Also, I learn a lot from my mentees. So, this aspect of mutual exchange is a plus.
How do you balance providing guidance and allowing mentees to develop their own independence?
The key to achieving balance lies in the understanding that you, as a mentor, have of the goals and aspirations of your mentee.
The mentor is a facilitator, a guide, and they are supposed to help the mentee when they get stuck. Spoon feeding is not going to help your mentee. It is important to let them explore to excel.
---
---