Pet fish sales soar across Kathmandu Valley, say sellers
The number of people buying fish and aquariums in the Valley has grown in the past five years reviving an almost dying business, say shop owners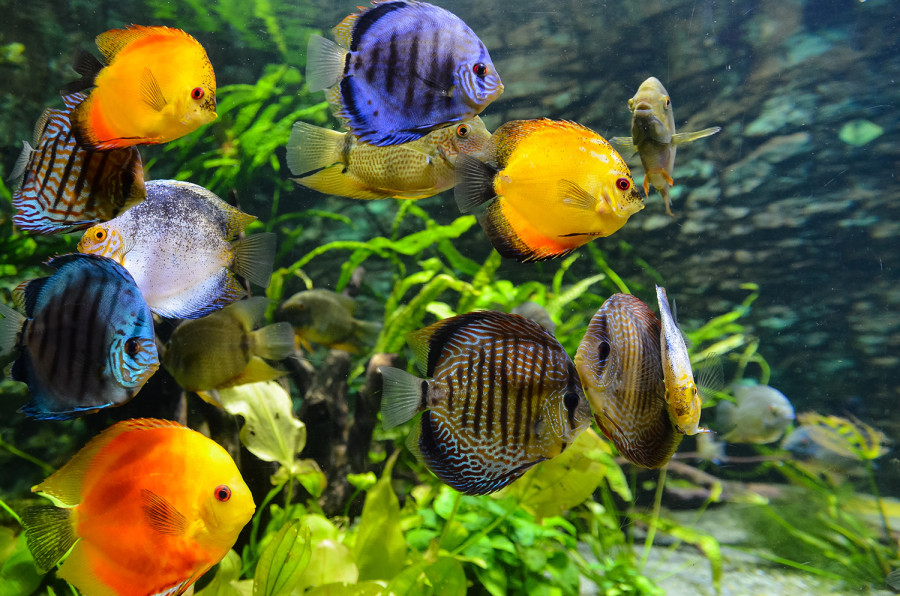 Photo: Daniel Corneschi/Unsplash
bookmark
Published at : July 17, 2019
Updated at : July 17, 2019 16:15
Kathmandu
Fifteen years ago, Barsha Shrestha bought a small aquarium for Rs160 with four Guppy fish and some decoratives. But due to the frequent power outages at that time, three of her fish died. Saddened by the incident, she decided to stop keeping an aquarium.
Today, with Kathmandu receiving a continuous supply of electricity, Shrestha says she has been able to revive her hobby. Now, she has six goldfish and a redcap fish in her aquarium at home. She plans to purchase a bigger tank to accommodate more fish.
"It has become easier to keep an aquarium now, as I don't have to worry about power cuts and my fish dying," she says. In addition to continuous power supply, Shrestha says the availability of information on the internet has also been a major help in maintaining the health of her fish.
But it seems Shrestha is not the only one who has gone back to pursuing their hobby. According to Raju Shrestha, owner of RR Aquarium in Battisputali, known to be the oldest shop in Kathmandu, established in 1991, the number of people buying fish and aquariums has grown over the last five years in the Valley.
"When I started this business, there weren't many aquarium shops in Kathmandu," he says. "I used to make around Rs1,500 per day selling fish and tanks to hardly one or two customers."
But now he welcomes more than 15 customers into his shop every day and his business is making a daily turnover of Rs9,000. Whether this rising interest in keeping aquariums is a result of continuous supply of electricity or people becoming more conscious about aesthetic appeal, Raju Shrestha does not know.
There are other reasons that could be driving people to buy more fish. "Fish are considered auspicious in our culture so it is believed that keeping fish at home brings prosperity," says Rabindra Shrestha, owner of Global Aqua Pets in Teku.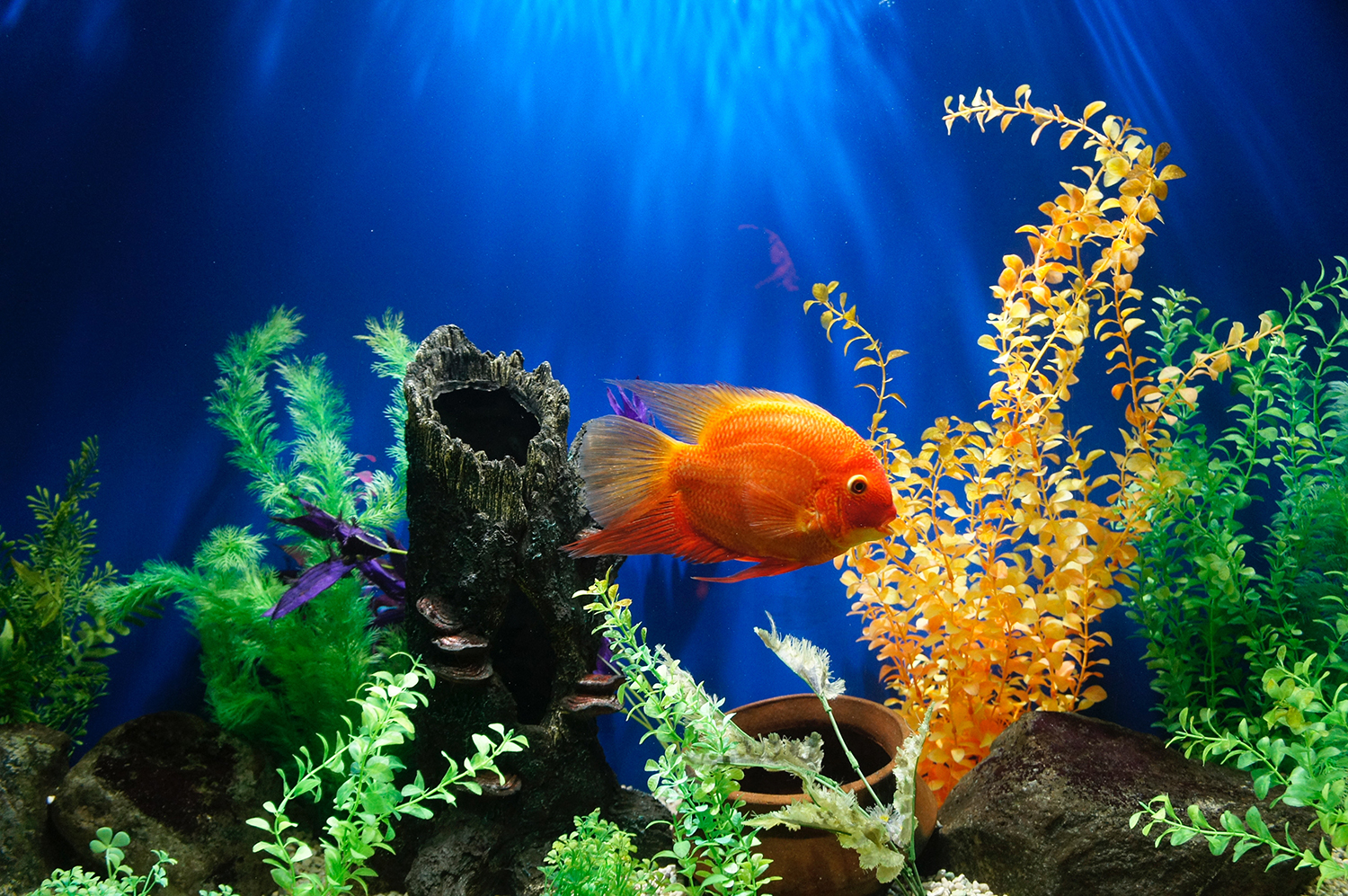 Photo: Delbert Pagayona/Unsplash
The number of aquarium shops is tough to ascertain, but Shrestha believes there are more than 500 in Kathmandu Valley. These shops, to meet the demand for fish in the Valley, import fish mainly from Thailand and India. Royal Aqua Pet imports fish three times a week, which comes to be around 10 cartons of fish, where a carton has three packets of fish according to size. Ram Maharjan, owner of Royal Aqua Pets, says that they mainly import goldfish and other tropical aquarium fish as the demand for these fish is high. Goldfish, guppy, oscar, parrot fish, cichlids, flower horn fish are some of the best-selling fish in Kathmandu.
The prices of these fish differ from one shop to another. Global Aqua Pets offer fish at prices that range from Rs50 to Rs2,000 per pair in his shop; the price of the tank depends on the size. "We make Rs500 some days or Rs20,000s depending on the number of customers," says Manoj Chitrakar, owner of Aqua Fish Wonderland at Bakhum Bahal, Patan. The price of fish ranges from Rs100-Rs500 per pair in his shop.
RR Aquarium, on the other hand, has been offering fish at prices ranging from Rs160-Rs300 per pair. The price of a full set of an aquarium starts from Rs180-6,000. The full set consists of a filter, light, feed, and decorative items.
Shop owners also attribute the spike in business to social media. "Platforms like YouTube have become the best place to source ideas. They teach you how to take care of your fish or what variety to get, which encourages them to buy fish," says Chitrakar.
This trend of keeping fish at homes and offices has been growing as people believe that having fish can lower stress levels. But despite popular belief, there is no medical evidence of such health benefits, says Ritesh Thapa, consultant psychiatrist and director at Rhythm Neuropsychiatry Hospital.
"Keeping any pet of your choice can help minimise stress due to our engagement with them, but there is no scientific evidence to my knowledge about fish," he says.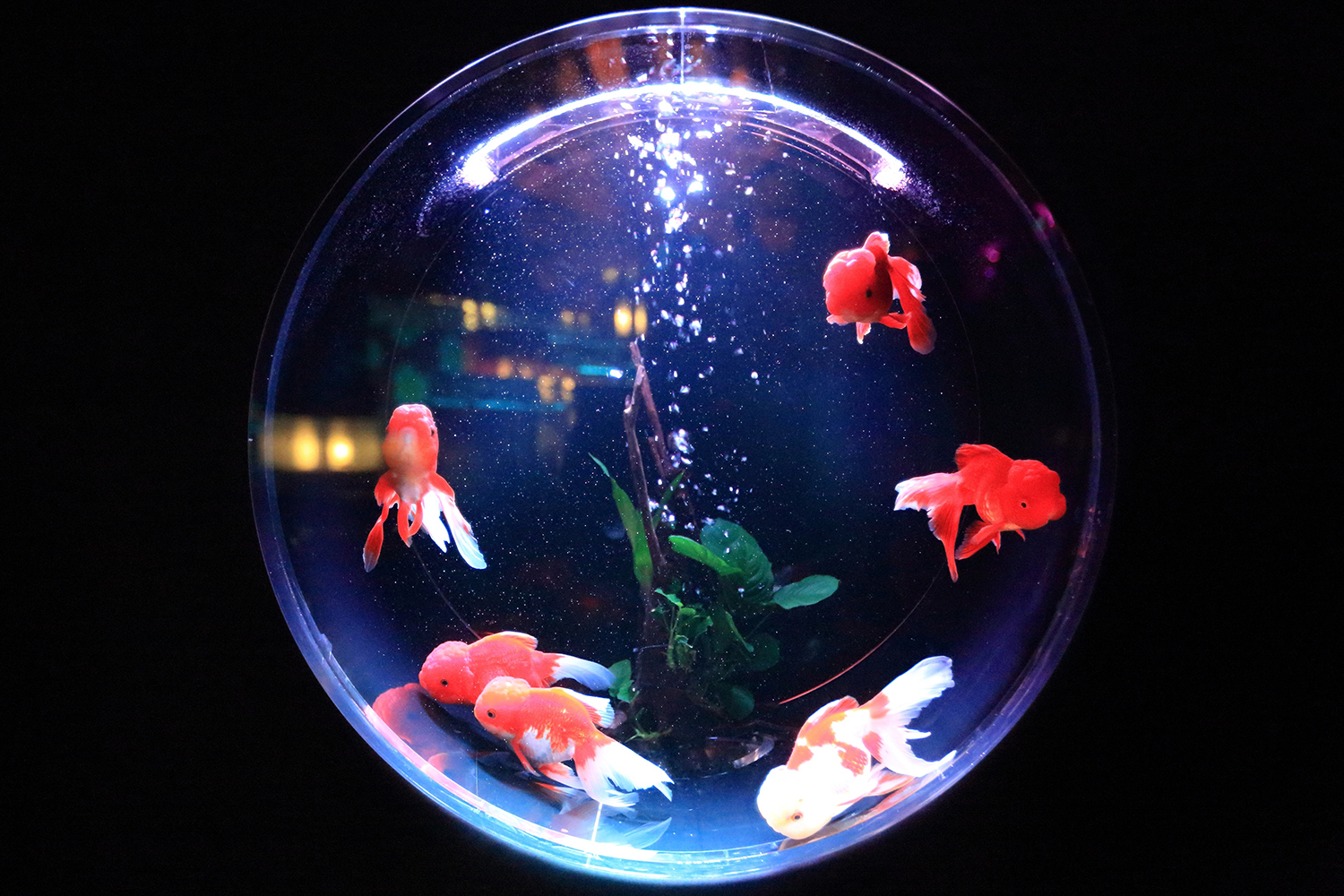 Photo: Kazuend/Unsplash
Chitrakar also says that people are drawn towards fish due to Vastu, a traditional Hindu system of architecture apart from decor and hobby.
But just having aquariums to beautify spaces is not enough, fish needs to be taken care of. Ammonia levels in aquariums increase due to waste produced by the fish. Changing water by 30-40 percent every week helps in reducing diseases by around 95 percent. Even for the bowl aquariums, proper filtration and oxygen is imperative.
"If taken care of appropriately, goldfish can survive up to 25 years depending on their life-span," says Raju Shrestha of RR Aquarium.
Back at Shrestha's home, her six goldfish and red cap are thriving. "As fishes are growing I am planning to expand the aquarium size this year's Dashain," she said. "I am so closely attached to the fish that I have kept my aquarium in the bedroom," she said.
"Whenever I enter my bedroom, the fish notice me and come in front of the aquarium. They are like my babies and have become part of my life," she says.
***
What do you think?
Dear reader, we'd like to hear from you. We regularly publish letters to the editor on contemporary issues or direct responses to something the Post has recently published. Please send your letters to tkpoped@kmg.com.np with "Letter to the Editor" in the subject line. Please include your name, location, and a contact address so one of our editors can reach out to you.
---
---