Mathematics of emotions
Pagal Basti mentioned in the book is a metaphor for how a sane civilisation could turn into a dysfunctional settlement of lunatics if the right decisions aren't made.

Author Sarubhakta. Post File Photo
bookmark
Published at : June 10, 2023
Updated at : June 10, 2023 07:47
When was `the last time you read a book and said, 'There is no other book like this,' or thought, 'This breaks the orthodoxy style of literature.' The latter proved to be true after I read 'Pagal Basti' by Sarubhakta (Bhakta Raj Shrestha). Published in 1991 and bagging the most prestigious 'Madan Puraskar' in the same year, this piece of art has its own form of distinctness. Such distinctness comes in the form of writing style, dark humour, subtle satire, and a deep philosophical meaning that weighs you down because of its strong gravity.

The characters created by Sarubhkata are the product of the contemporary world. They are bounded by duties, routines, personal beliefs, and a touch of madness—all of which lies in every one of us. These characters seem pretty realistic, and they each carry a lot of depth.
The story begins with a journalist who is intrigued by the creepy tale of Pagal Basti and is desperate to find what lies behind the curtains. Through this journalist, the writer is trying to say that fear can be beaten by curiosity. When one is curious enough, fear does not subside, but it wraps and ignites the curiosity of the curious.
The journalist is warned several times by the villagers, but his hunger for answers pulls him ever so closer to the forbidden Pagal Basti. His first attempt goes in vain, and he meets Martha (a previous resident of Pagal Basti). She's a painter who loses sight of the world when she starts to paint. In her conversations, readers realise that this lady is a house of secrets—she has many untold stories buried inside her, and the journalist tries to unravel those secrets.
Later, Martha, together with the journalist, sets out to find what remains at the Pagal Basti, and we finally get to know the story of Martha, who was worshipped as 'Adhimata'. There lives 'Adhiguru', who is originally named Prashant and apparently is living his second life there. The story of Martha and Prashant goes way back to the school days. But upon meeting, to much of Martha's disappointment, Prashant has changed and become a mythmaking guru. He is formal and anything but passionate. Martha despises the type of lifestyle they live and is in constant conflict with herself and the 'Adhiguru'. There is a sense of desperation in the way these two main characters live their daily life. It makes for an intriguing second half of the story and leads to unpredictable turns of events.
A great writer creates great characters, and a passionate writer fills characters with passion and adds depth to their personality. In this story, when Martha falls into some sort of emptiness and remains quiet, the writer has categorised emptiness into three types; first is a kind of emptiness that comes when one is overwhelmed with emotions, the second type is when a fact or truth overtakes one and the last type of emptiness is void of any emotions (the most common type). But the journalist cannot identify which type of emptiness Martha could be feeling. I think the author has wonderfully categorised emptiness and described them. For many of us, emptiness is emptiness, it ends there, but Sarubhakta argues otherwise.
There is depth even in the most mundane parts of the story. For example, the writer mentions something I have never heard before, 'the mathematics of emotions'. There is a part in the story where the journalist has inner conflict and asks himself, 'Why does the mathematics of emotion always provide sorrow and pain?' The journalist and Martha ask questions that challenge one's perspective and dismantle the straight line through which one views the world.
In video games, we often talk about attention to detail in the facial expressions of the characters. We can see the characters' face change as they interact with the outer world, and the same happens in this book. The writer has written how the characters change their expression reacting to the events unfolding in front of them, something that is amiss in many novels. Minor details haven't been missed and are described in a way where it is easier for the reader to create pictures in their head.
Sarubhakta brilliantly describes the human face hiding its colours, eyes travelling downhill, the corner of the lips smiling, tears dropping on the large field beneath the eye, a starving smile, and the face of a person who even for a moment embraces emptiness. However, as the second half of the story—which describes the happenings inside the Pagal Basti—begins, the text loses its momentum.
The story began with a seeker looking for answers inside a mysterious place, but as you read further, you realise the place is not mysterious at all. It is a sacred lesser-known holy site where people follow certain rituals and worship common people as gurus. From then on, the novel loses its excitement and becomes a dull read. It changes tracks and turns into one of those complicated love stories.
Pagal Basti mentioned in the book is a metaphor for how a sane civilisation could easily turn into a dysfunctional settlement of lunatics if the right decisions aren't made by the people living there. This novel is more than just a conflict between two people who can't love each other or a story of a curious journalist or a settlement that follows their own norms. It is an experimental piece of literature that has defied the set, old-school narrative style and established itself as a must-read Nepali book for all ages.
Pagal Basti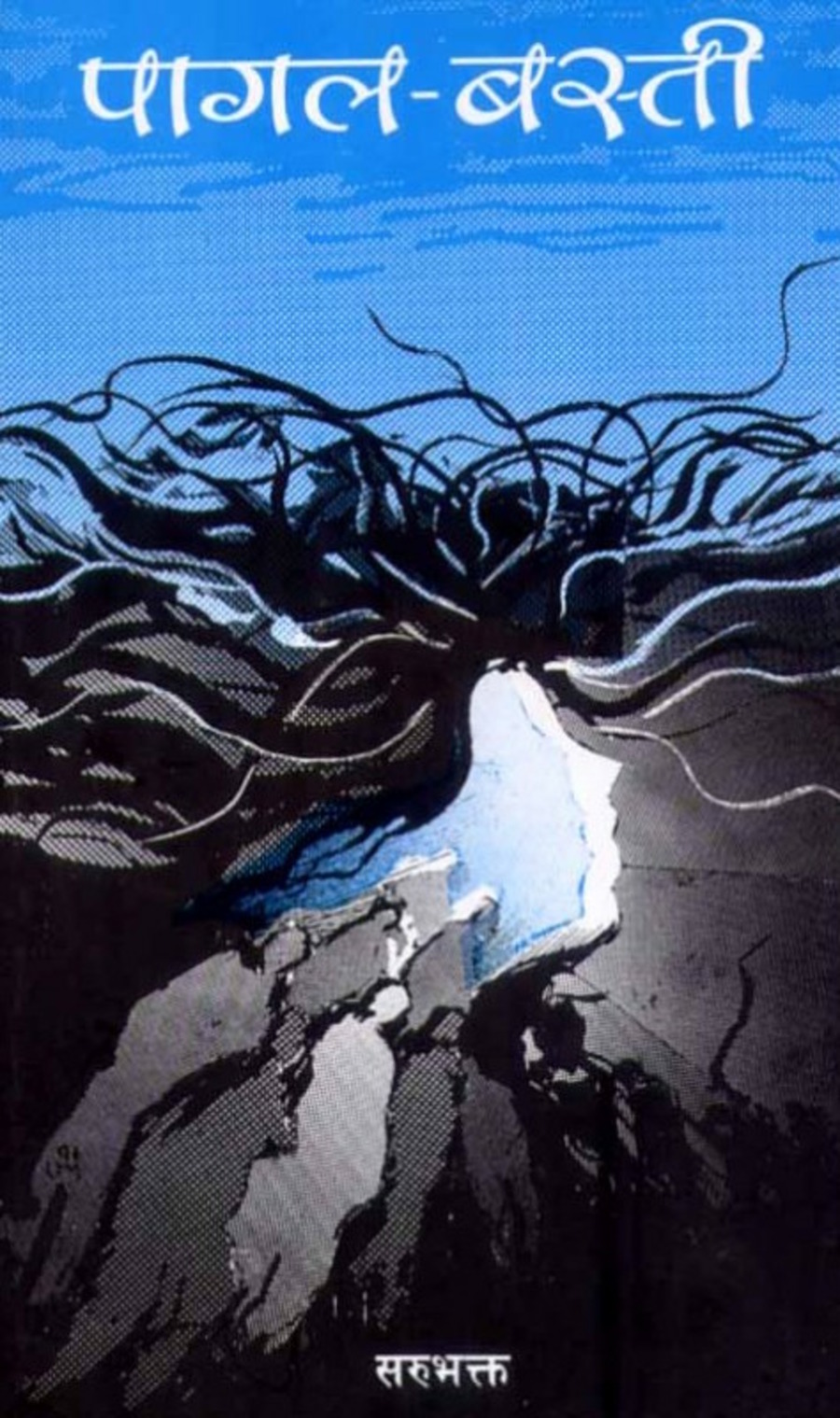 Author: Sarubhakta
Year: 1991
Publisher: Sajha Prakashan
---
---