For a healthier heart
Cardiologist Om Murti Anil's 2013 book is a great source of information on heart health.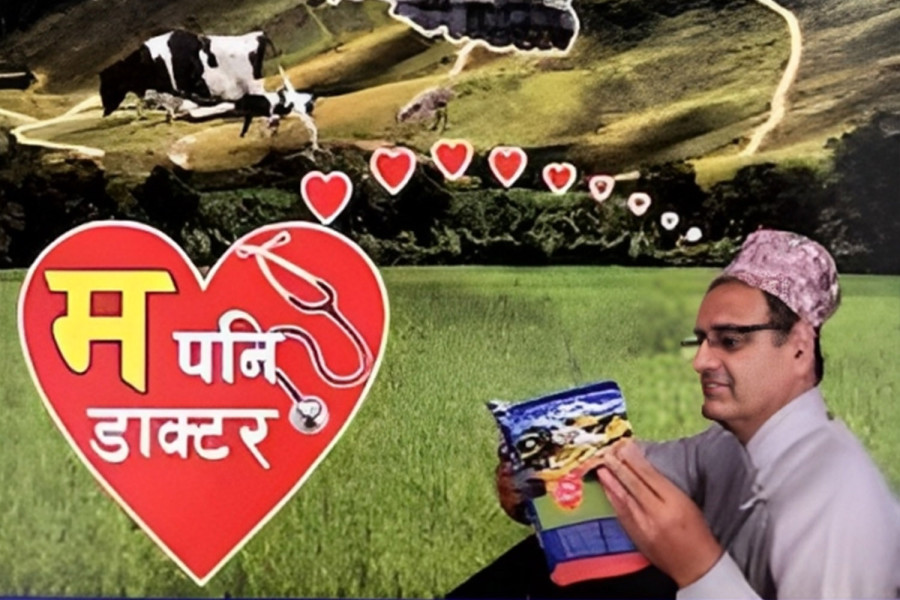 bookmark
Published at : April 22, 2023
Updated at : April 22, 2023 10:52
'Ma Pani Doctor' (I Am Also A Doctor), authored by the renowned cardiologist Dr Om Murti Anil, is an informative book that aims to increase health awareness among the general public. In 30 chapters and 324 pages, it provides fundamental medical knowledge about health and diseases—focusing especially on diet, exercise, and heart health.

The book is also adapted into short (6-12minutes long) audiovisual episodes that are available on the website of the National Cardiac Center, run by Dr Anil, and the centre's YouTube channel. Within the 90 episodes (of the audiovisual version), listeners can soak up the information while engaging in some interactive experiences.
The language, tips, information, photos, chart, diagram, and other tools being used in the book are easy to comprehend. The book is beautifully designed with glossy pages and colourful pictorial illustrations that make it easy for readers to understand the concepts explained. Dr Anil, who also has a Doctorate of Medicine (DM) in cardiology from the prestigious All India Institute of Medical Sciences, has listed out basic yet fundamental information on what we can do to prevent various non-communicable diseases, medical emergencies like heart attacks and strokes, and common medical conditions like fever, headache and dizziness.
Very few books make important medical information like this accessible to the general public. After reading this, I feel that the government should invest in launching campaigns for larger public awareness about the non-communicable diseases that are now becoming global health concerns.
Born in October 1978 in the Mahottari district to a middle-class family, the writer harboured a dream of becoming a doctor since he was very young. He went to Janakpur looking for better education and completed his intermediate in science at a local college. Then he joined the College of Medical Science in Bharatpur for MBBS and went to the Institute of Medicine (IOM), Maharajgunj, to do a Doctor of Medicine (MD) in Internal Medicine. Finally, he went to India for a DM in cardiology.
After completing his DM, Dr Anil chose to return to Nepal over staying in India, where he could have gotten a more lucrative job. He came to Kathmandu and joined the Manmohan Cardiothoracic Vascular and Transplant Center as an assistant professor. He served in this position for three years, and then he joined Grande International Hospital as the director of interventional cardiology.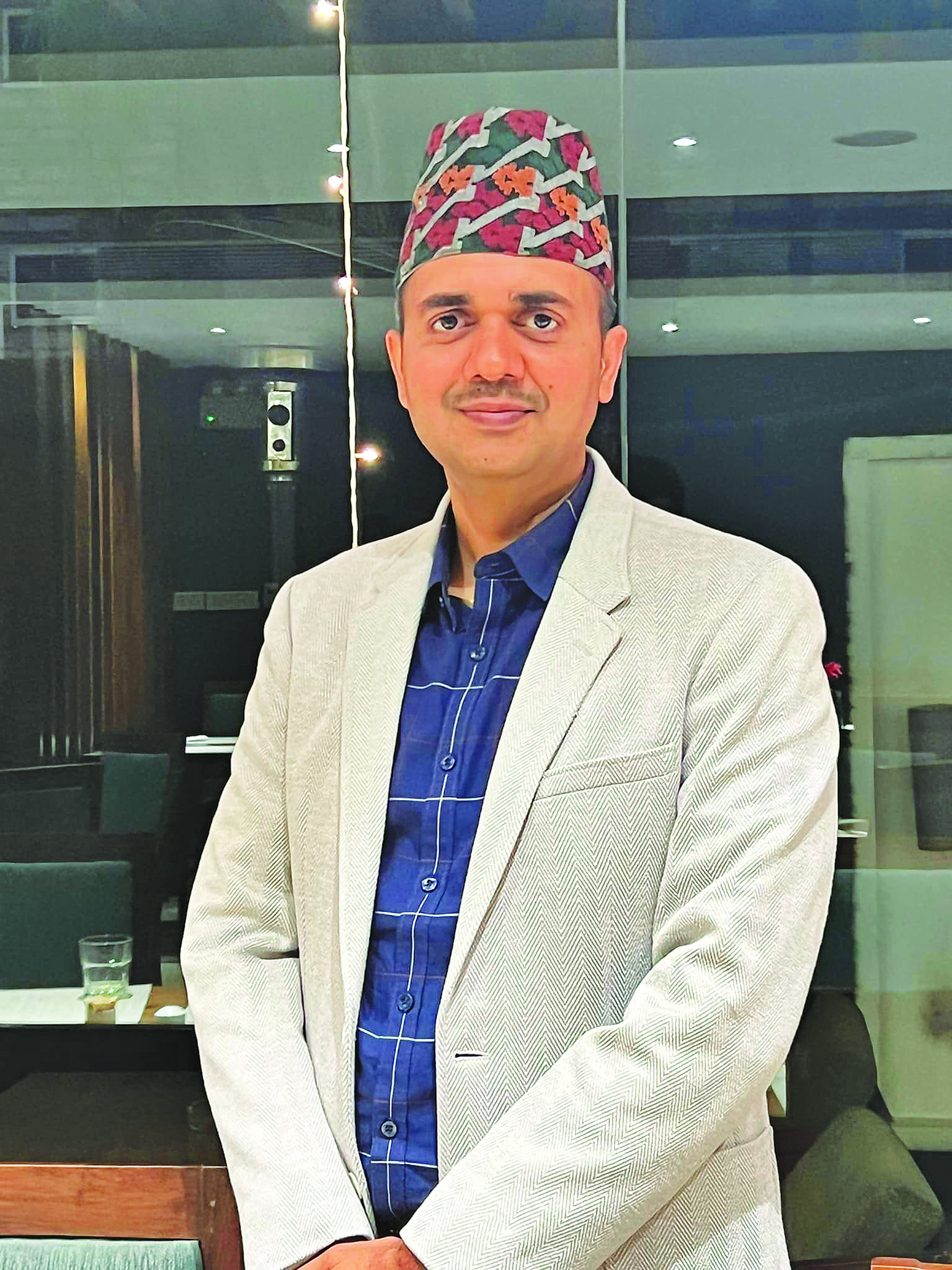 Dr Om Murti Anil/Facebook
While working at these health institutes, Dr Anil felt the need for a health institute that would exclusively treat heart-related diseases. So, he established the National Cardiac Centre in Basundhara. Due to his experience with treating hundreds and thousands of patients, the cardiologist realised that a book is needed to create mass awareness about heart diseases that have become a huge public health burden in the country.

Dr Anil's book is a great source of information on heart health, not just for the general public but also for health practitioners—working in the field of public health—who might be looking to learn more on this subject. We have established early that the main focus of the book is heart disease and its causes. Dr Anil delves into great detail on topics like diabetes, hypertension, high cholesterol, smoking, alcohol, obesity, unhealthy diet, and unhealthy lifestyle, and their effect on heart health. It also pays special attention to the role of physical activity and a healthy diet in preventing heart disease.
Additionally, the book educates readers on various diagnostic procedures and treatment options for different health conditions—including the side effects of commonly used medications for things like high blood pressure, high cholesterol, diabetes, and pain relief.
Despite its usefulness, the book has not reached as many readers as it should have. Only a small number of health-conscious individuals got to read the book when it was first released because Dr Anil printed a limited number of copies. 'Ma Pani Doctor' was launched by the then-President of Nepal, Ram Baran Yadav, in September 2013 on the eve of World Heart Day. Revenue from the book was used by the NGO Centre for Heart Attack Awareness in Nepal for research and prevention of heart diseases in Nepal.
As someone who recently read it, I strongly believe that 'Ma Pani Doctor' is an underrated book that deserves wider recognition. We can all learn a lot from Dr Anil's expertise in heart health.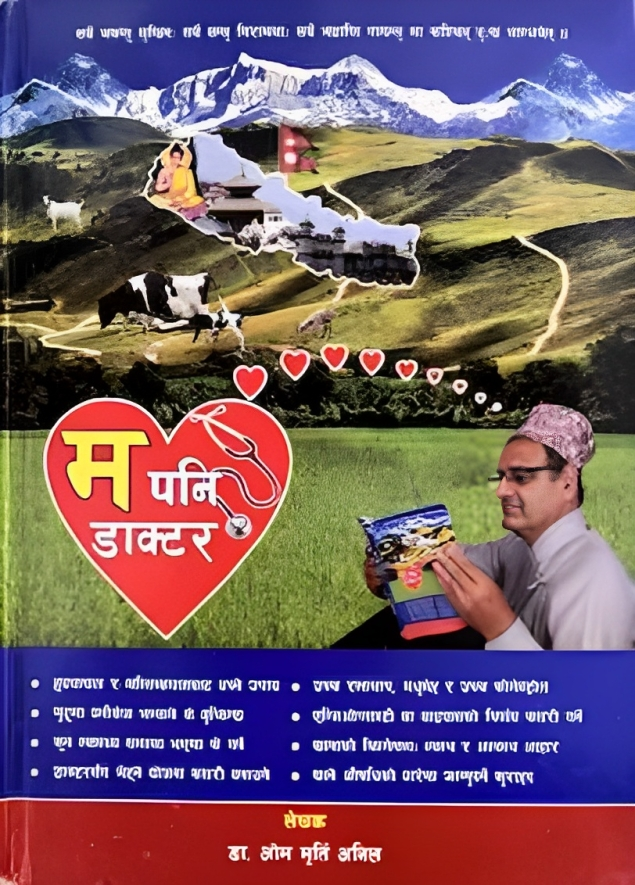 Ma Pani Doctor

Author: Om Murti Anil
Year: 2013
---
---