I am envious of writers with distinct styles
Writer Kumar Nagarkoti talks about his love for the books that are unusual and weird.

Post File Photo
bookmark
Published at : March 23, 2023
Updated at : March 23, 2023 12:18
Kathmandu
As I hurried past the shiny, put-together shops at Labim Mall, I finally saw Kumar Nagarkoti. We were meeting at Himalayan Java to talk about books. He was dressed in full Nagarkoti fashion—black but Bohemian, complimented by large beads looping over his chest. Nagarkoti greeted me in a soft, genteel tone—mingled with thoughtful pauses—a graceful courtesy that continued throughout the interview.

Known for his eccentric and unusual stories that involve unique names, characters becoming self-aware, and even a woman hatching an egg (in the novel 'Mystica'), Nagarkoti has made a mark in the literary scene by resisting the socio-realism movement that has dominated Nepali literature for a long time. He has written short stories, novellas, plays, poems and even memoirs. His writings include Mokshanta: Kathmandu Fever, Bath-tub, Akshargunj, Kalpa-Grantha and Docha.
In the post-rain, slightly gloomy but cleaner Lalitpur weather, with two cups of coffee (an americano for him and an espresso for me), we began to talk about books.
What are you reading nowadays?
Out of all the books I've read recently, three stand out. I found them very interesting. 'Before the Coffee Gets Cold' by Japanese writer Toshikazu Kawaguchi, 'The Island of Missing Trees' by Turkish writer Elif Shafak and the 2022 Booker Prize winner 'The Seven Moons of Maali Almeida' by Sri Lankan writer Shehan Karunatilaka.
I started reading in school—libraries in the past were of great help. One of my first reads was John Steinback's 'Grapes of Wrath' which I read in grade 9. Ishwor Ballav's 'Nilo Maato (Blue Soil)' was also a read I vividly remember. I was very much affected by the tesro aayam (third-dimensional) style. I guess that's why I'm drawn to writing strange, unusual things!
Any country or genre-specific literature you're drawn to?
I often read Japanese literature. Recently, I've been drawn to Toshikazu Kawaguchi's trilogy: 'Before the Coffee Gets Cold', 'Tales From the Cafe' and 'Before Your Memory Fades'. They're all very good. But of course, my favourite is Haruki Murakami. (laughing) Frankly, I was saddened when Kazuo Ishiguro won the Nobel prize for literature instead of Murakami. There's also Osamu Dazai and Yasunari Kawabata—the old writers. But Murakami is the one writer that fits my mood and my genre. Japanese literature is very different from the box. They're open to experimentation.
Another writer I think readers shouldn't miss is the Argentian writer Jorge Luis Borges—his works are fantastical, mystical and strange, basically the complete package. When it comes to books, I enjoy the strange, the bizarre, and the eerie ones. It's something I emulate in my writings as well.
How has reading books helped your writing?
It is inevitable, of course. But I wouldn't credit only books or reading as the sole inspiration for my writings. To be honest, my love for books comes third. Even now, my first love is cinema, and my second is music. So my literary work draws just as much (if not more) from films, music, art and even dances. My thinking process is driven by the movies I watch and any art I consume. My writing is a very interdisciplinary process. I can spend hours watching a conductor conducting a choir and how they move their fingers—the entire process is inspiring.
What is your opinion on reading translated literature?
Here's one thing I'm sure of. You can't read Gulzar's poems in any language other than Hindi. Writings by Uday Prakash or Nirmal Verma have that essence because they were written in Hindi. The way the words form in Urdu can't be replicated by even the most skilled translators. So it's always better to read the literature in the language it was written in. There's nothing that'll fully replicate it.
But English can act like a rescuer. It acts as a bridge to connect us to literature from other countries. They help broaden our knowledge, which is extremely important for anyone who wants to write. So, we have to stick to the next best thing—translated stuff. I also wish there were more world literature translated into Nepali, not just the classics but the contemporary ones as well.
In literature, does the story precede style or vice versa?
I think there's a very thin line. But I am 'shabda-premi' (a lover of words), so the language and style mean the most to me. The way a book is written, how the words are put together, and how they flow are what draw me to a book. I enjoyed Arundhati Roy's 'God of Small Things' only because of the style. Otherwise, I'm not a big fan of her fictional works.
I am envious of writers with distinct writing styles. Within the Nepali literature scene, Nayan Raj Pandey, Shivani Singh Tharu, Bhairav Aryal, Dhanush Chandra Gautam, and Buddhisagar are some writers whose writing styles I appreciate. George Saunders' 'Lincoln in the Bardo', 'Ship of Theseus' by VM Straka and 'House of Leaves' by Mark Z Danielewski. 'House of Leaves' and 'Ship of Thesesus' are commendable because they break form, dismantle norms and play with the medium.
Do you think books will be able to withstand the technological renaissance of this century?
Hmm. It's so fascinating to think about a time in the future when books might be put in a museum, say, 100 years later. People will look at books and say, "In the past, people used to read those!" It sounds impossible now, but I don't dismiss the possibility. Who knows? People get used to everything. Perhaps even a world without books. But creativity doesn't vanish. I'm sure we'll find other ways of expressing ourselves.
What do you think of the Nepali literature scene?
I think the core problem of Nepali literature is that it's very monotonous. What inspires their writing is just other writings and no new creative forms. What about songs, films and dance? Are they not creative mediums? There is no experimentation in Nepali literature. Of course, we have social-realism, but what we're missing is books on crime, horror, and even surrealism.
If you ask Nepali writers what their favourite writers are, they still say Maxim Gorky, Shakespeare, Chekov and O'Henry. Literature has evolved so much further. It's important to also read contemporary works. This doesn't mean that writers in Nepali aren't good. Not at all. I am always waiting for the next piece of writing by CK Lal, Khagendra Sangraula and Shivani Singh Tharu. It's just that we need to learn to think outside the box.
Should books make you feel or think?
Books should bring you joy. In fact, the English word 'joy' doesn't really encapsulate the feeling I'm trying to describe. Whatever you read should bring you a feeling of 'aananda'—like you're having the first sip of your coffee or like you've just sat down in the cinema to watch a film that you've wanted to see. Of course, there will always be a market and a need for books about societal issues; they are there to make you think. But for me, I want to feel a sense of joy and satisfaction after completing a book. One might call these books 'decorative literature', but I still stand by them.
Books already have a good market. But should literary magazines or literary newspapers also make a comeback in Nepal?
My first ever short story was published in 'Sahakalam Sahitya'— a revered literary magazine at the time. This was when I was 21, and the story was titled 'Nikash'. Literary magazines were quite popular in those days. With a book, it's one writer, one story, and one style. But magazines are a great way to get introduced to different writers, styles, etc. Before covid, weekend supplements in newspapers also used to publish fiction, but that has stopped as well. We need to bring them back. Why can't a story be on the first page of a paper? Does it always have to be politics? Literature, music, and cinema are soft powers that can influence audiences just as much as a page full of social and political news. (laughing) I wish The Post would publish fiction on the first page and, you know, break the norm. The final decision is upto the paper, of course.
Kumar Nagarkoti's book recommendations
Sotala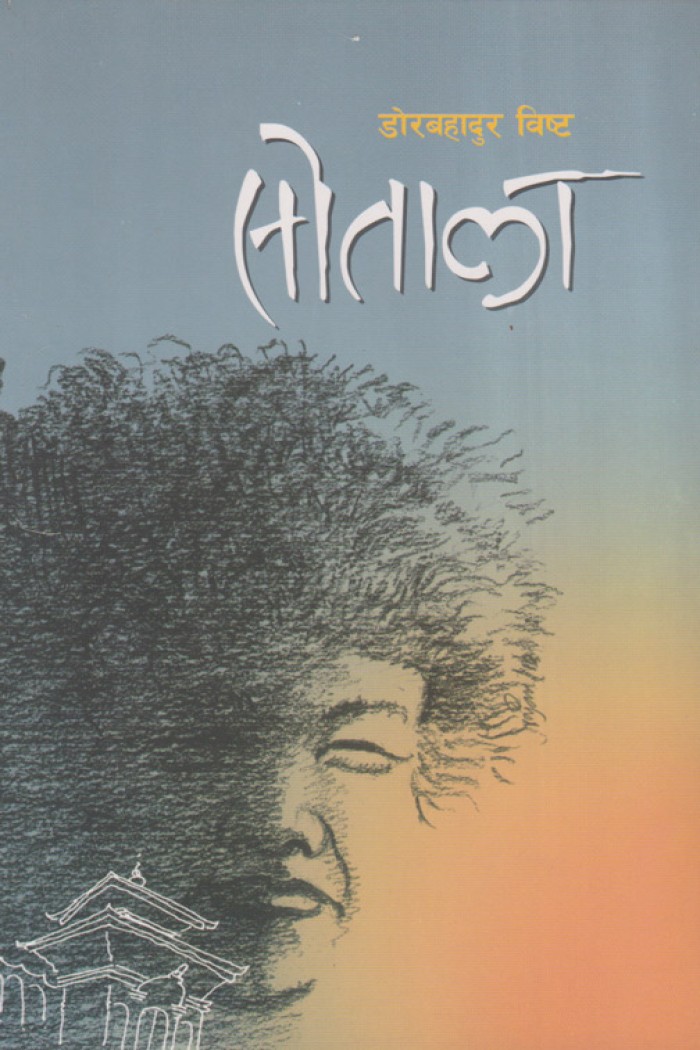 Author: Dor Bahadur Bista
Year: 1976
Publisher: Himal Books
Before the Coffee Gets Cold
Author: Toshikazu Kawaguchi
Year: 2015
Publisher: Hanover Square Press
The Island of Missing Trees
Author: Elif Shafak
Year: 2021
Publisher: Viking Press
Timmur: Stories and Flavours from Nepal
Author: Prashanta Khanal
Year: 2022
Publisher: FinePrint
Murakami T: The T-shirts I love
Author: Haruki Murakami
Year: 2021
Publisher: Harvill Secker
House of Leaves
Author: Mark Z Danielewski
Year: 2000
Publisher: Pantheon and Random House
---
---