Living in the world of books
'Nonfiction helps you in characterising and painting a truthful picture of society. You scrutinise social realities and learn to critically assess them.'

Keshav Thapa/TKP
bookmark
Published at : February 23, 2023
Updated at : February 23, 2023 16:51
Author and screenwriter Nayan Raj Pandey is best known for his novels 'Ulaar', 'Loo', 'Ghamkiri', and 'Sallipir'. In 2017, Pandey was awarded the Padmashree Sahitya Puraskar for his autobiographical novel 'Yaar'. He is lauded for the vivid depictions of contemporary Nepali society in his novels, which are written in a figurative style.

In this interview with the Post's Mimamsha Dhungel, Pandey discusses his fascination with nonfiction and how it helps him understand society, his journey with books, and various Nepali books that one must read to understand different layers of Nepali society.
How did you first start reading books?
My father was the headmaster of a secondary school in Nepalgunj. He had amassed a library of books from many genres while pursuing his MA and B Ed. Those volumes were safely stored in the two wooden wardrobes in our house. My fascination with those books evolved fairly early on. Since grade 8, I'd started sending my poems to Radio Nepal's children programme. I must have started reading books and enjoying literary intricacies since then. Mahakabi Laxmi Prasad Devkota's 'Munamadan' was probably the first book I ever read.
Which book has had the biggest impact on your life?
The impact of early books read during the natural growth of a reading interest lasts throughout our lives. 'Munamdan' and 'Basai' quickly wowed me. That effect was at a sensational level. The works implanted in me a sympathy for the stories of ordinary people who are sad, destitute, and disturbed. Over time, my writing has also focused on those at the bottom of society. Because of my practice of reading books, I eventually learnt how to convey the stories I had within me. My education also taught me that a writer must develop their own unique language, style, and skill.
What are some of your favourite books? What genre do you enjoy reading the most?
I'm really interested in fiction. The genre I write in is also similar. Among the novels that have had a significant impact on me are Gopal Prasad Rimal's play 'Masan', Parijat's 'Shirish ko Ful', and Dha Cha Gotame's 'Ghamka Pailaharu'. These were some of my first reads so they really stand out to me.
My interest in nonfiction is gradually growing and the need to comprehend Nepal's past has developed this interest. That is why works such as 'Tyas Bakhat Ko Nepal' and 'Our Society: A Study' have intrigued me recently. Folk stories are the subject that has piqued my curiosity the most. Currently, I'm looking for traditional Madhesh stories. I am also planning to work on this topic.
How has your reading habit changed to date?
At first, I was more interested in narratives. But I am increasingly becoming more interested in non-narrative texts. Apart from that, my interest in poetry has also increased. I think that the study of poetry helps a writer hone their linguistic craft. The problem with my reading style is that I read two or three books at the same time. I have more than twice the number of half-read books than ones I have read completely. If a book fails to capture my interest, I stop reading it even if I am halfway through the book. This is a bad habit of mine as sometimes a book that is weak at the beginning can get stronger towards the middle or end. I am trying to rid myself of this habit but haven't been able to do so yet.
As a writer, what books and authors do you read for inspiration?
My reading has some limits because I am a writer more than a reader. However, a reader's interest is boundless. My readers also suggest that I read some particular books. I believe that it is more important to refine your interests by reading smaller books than attempting large literary works and being bored—especially for readers who are just starting out. Reading the books I mentioned earlier can help them in this regard. Other than that, I recommend that anyone interested in Nepali stories read 'Modiaain', 'Ek Chihan', 'Anuradha', and 'Khairini Ghat'. Also, make a point of reading Shankar Lamichhane's nonfiction books.
What books will inspire Nepali youths to understand Nepal, the Nepali status quo and real-life characters?
Non-fiction, in my opinion, is more useful for comprehending Nepali society and its many dimensions. The genre broadens our societal perspectives and outlook and helps you characterise and paint a truthful image of society. You scrutinize social realities and learn to critically assess them through a non-fictional lens. Reading Nepali folk tales, stories from different castes, communities, and geography are also relevant. I feel Martin Chautari's writings will be tremendously helpful in understanding our society. Satya Mohan Joshi's autobiography will also inspire readers to give back to your society.
Which Nepali books do you think need to be translated for the wider audience to read?
Only after we have translated our publications will we be able to determine how powerful or weak our presence is in the global market. I believe translations of our literary work will be effective. Translating classics such as 'Madhabi', 'Modiaain', and 'Aaja Ramita Cha' will elevate the standing of Nepali literature in the global literary scene. But it is also extremely important to note that in case of translations, who translates it and who will read the translation is critical. Having a hold of a language is one thing, but understanding the depth and nuances of it well enough to translate it to another language with equal love and care is necessary. People who are able to translate the intricate details of a language should take up the task of translating.
What books would you recommend to our readers?
I recommend reading literature like Dhooswan Sayami's 'Ganki', Rajan Mukarung's 'Hetchhakuppa', Narayan Dhakal's 'Pretakalpa', Maheshvikram Shah's 'Sipahi Ki Swasni', Manu Brajaki's 'Timri Swasni Ra Ma', and Sanat Regmi's 'Lachhamaniya ko Gauna' to grasp the diversity and vicissitudes of Nepali society.
If you want to see another universe of the subconscious mind, read Kumar Nagarkoti's Mokshanta: Kathmandu Fever'. Parijat's 'Shirish ko Phool', Prema Shah's 'Pahelo Gulaf', and Vanira Giri's 'Karagar' must all be read in order to understand the presentation, style, and subject. In recent years, women's writing has been very impactful. So, I strongly urge you to read women's work of recent years carefully.
Nayan Raj Pandey's Book Recommendations
Ganki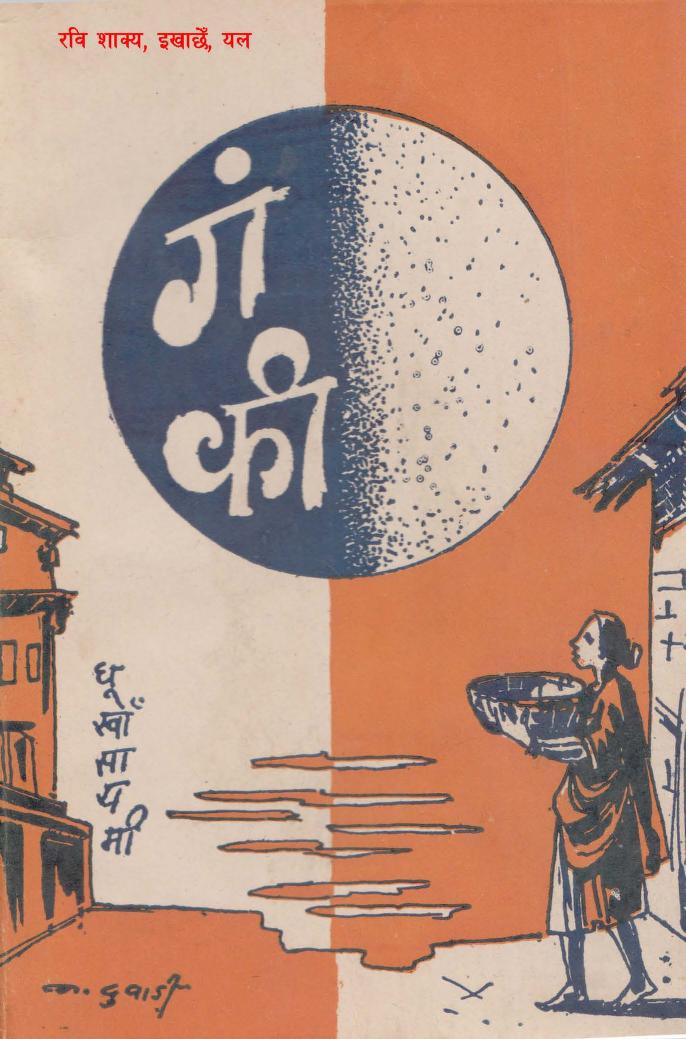 Author: Dhooswan Sayami
Publisher: Sajha Prakashan
Hetchhakuppa
Author: Rajan Mukarung
Publisher: Phoenix Books
Pretakalpa
Author: Narayan Dhakal
Publisher: Sajha Prakashan
Shirish ko Phool
Author: Parijat
Publisher: Sajha Prakashan
Mokshanta: Kathmandu Fever
Author: Kumar Nagarkoti
Publisher: Book Hill
Sipahi Ki Swasni
Author: Mahesh Bikram Shah
Publisher: FinePrint publication
---
---