Want to author a book but can't? These writers got you covered.
Established in 2014, Lekhan Kunj, also known as Ghost Writing Nepal, has till date published more than a 100 books.

The premises of Lekhan Kunj in Thapagaun. Among the books the institution has published till date, some of them are social activist Sunita Danuwar's Aasu ko Shakti and former finance minister Late Bharat Mohan Adhikari's Sansaddekhi Samvidhansamm. Ankit Khadgi/TKP
bookmark
Published at : December 6, 2020
Updated at : December 7, 2020 06:21
Kathmandu
Near the bustling streets of Thapagaun lies the office of Lekhan Kunj. Nestled in the midst of a beautiful garden are small bamboo cottages.
"Before the pandemic, our place would be crowded with literary enthusiasts who would spend hours here reading and discussing," says Kamal Dhakal, chairperson of Lekhan Kunj.
Established in 2014, Lekhan Kunj, the brainchild of Dhakal, is a literary institution that offers ghostwriting services in Nepal. According to Dhakal, the reason why he started the institution was to create a space through which he could help Nepali writers get the value of their work, he says.
"When I was working as a journalist, it bothered me how little my colleagues and I were getting for our job. People could not sustain themselves by being writers," says Dhakal. "And that's why I decided to take matters in my hands and start an institution through which I could help talented writers get what they deserved".
Dhakal also credits Karna Shakya, a famous hotelier and author, who also served as a catalyst for starting the literary institution, he says.
"Karna Shakya approached me when he was writing his book, Ma Sakchu, and through interactions with him, I got to understand the value of literature as well as ghostwriting. After meeting him, I realised how big a market ghostwriting could offer," says Dhakal.
Ghostwriting as a profession is when professional writers are paid to write autobiographies and other works of nonfiction on behalf of famous personalities or those who are keen to publish books on their work and life.
While in the West the trend of ghostwriting has existed for a long time, in the context of Nepal, it was Lekhan Kunj, also known as Ghost Writing Nepal, that formally started the trend by establishing a private institution.
"Everyone has a story, but not everyone has the talent to be able to write it," says Dhakal. "And that's how Lekhan Kunj, as an institution, came into play."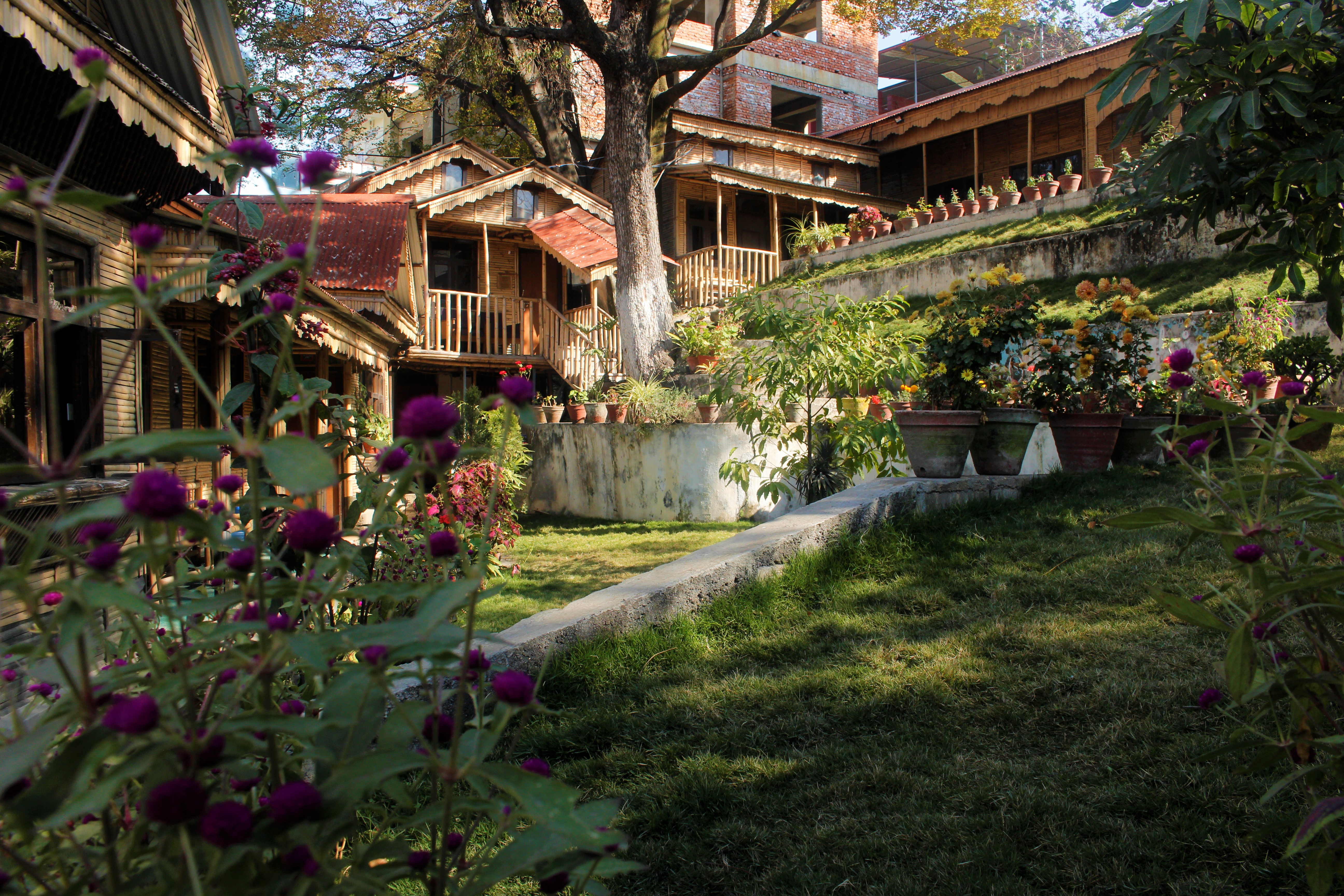 Ankit Khadgi/TKP
After six years of establishment, according to Dhakal, more than 100 books have been published by Ghost Writing Nepal, and currently, more than 400 are in the pipeline. Likewise, they also provide the service of proofreading, editing, and even publishing the books. However the road to success wasn't an easy one as in the beginning they faced a lot of difficulties to earn the confidence of people to seek out their service, he says.
"Our country lacks the culture of appreciating literature and writers. That's why it was difficult for us to convince people that their stories deserve to be told in the form of books," he says.
But they were clear with their mission: to create an institution that helps those who couldn't but wanted to write their stories.
"We started out by approaching public figures as well as marketing the value of ghostwriters. While in the beginning, the response wasn't good even from the literary circle, we started participating in exhibitions to aware people about our services," says Dhakal.
But now things have changed, as more and more people are interested in writing their autobiographies since the genre has taken up a market in Nepal due to which people from all spheres of lives are showing interest to hire ghostwriters, says Dhakal.
Social activist Sunita Danuwar's Aasu ko Shakti, former finance minister Late Bharat Mohan Adhikari's Sansaddekhi Samvidhansamma, queer activist Bhumika Shrestha's Bhumika, Nepal's first female CDO, Usha Nepal's Pahilo Mahila CDO are a few of the books penned by the institution, which now hosts 70 ghostwriters.
While writing stories of such influential people itself is challenging, working as a ghostwriter comes with a lot of added responsibilities—of taking hours of interviews, fact-checking, and writing which can be time-consuming, says Srijana Bhandari, a ghostwriter who works at the institution.
"The interviews on average last 30 hours, which we conduct over several meetings. Then after that, we have to transcribe all the recording and then only the real writing starts," says Bhandari. "Likewise, to understand our subject in-depth, since we are writing as if they are writing their own story, we also meet their family members, friends, colleagues and even visit their birthplace so we can know everything about them."
On average, according to Bhandari, a ghostwriter at the institution takes two-three months for research and writing. While in most cases, the ghostwriters themselves conduct the interview, transcribe and write, there are times when the writing can be a joint effort, says Bhandari.
Taking time to open up can be a long process. However, ghostwriters say that most of the time, the personalities try to maintain their 'good' image due to which it can be difficult for writers to depict the grey character of their subject, which sometimes can limit the content for the ghostwriter to make their subject look real, they say.
"In most of the cases, those who hire ghostwriters do not intend to be critical to others as well themselves," says Santosh Acharya, who's working as a ghostwriter at the institution. "Likewise, they also stop themselves from talking about their negative points and try to hide the truth from us. In such scenarios, we try to cross-check, and then only write," says Acharya, who's also the Editor of Shiksha Patra.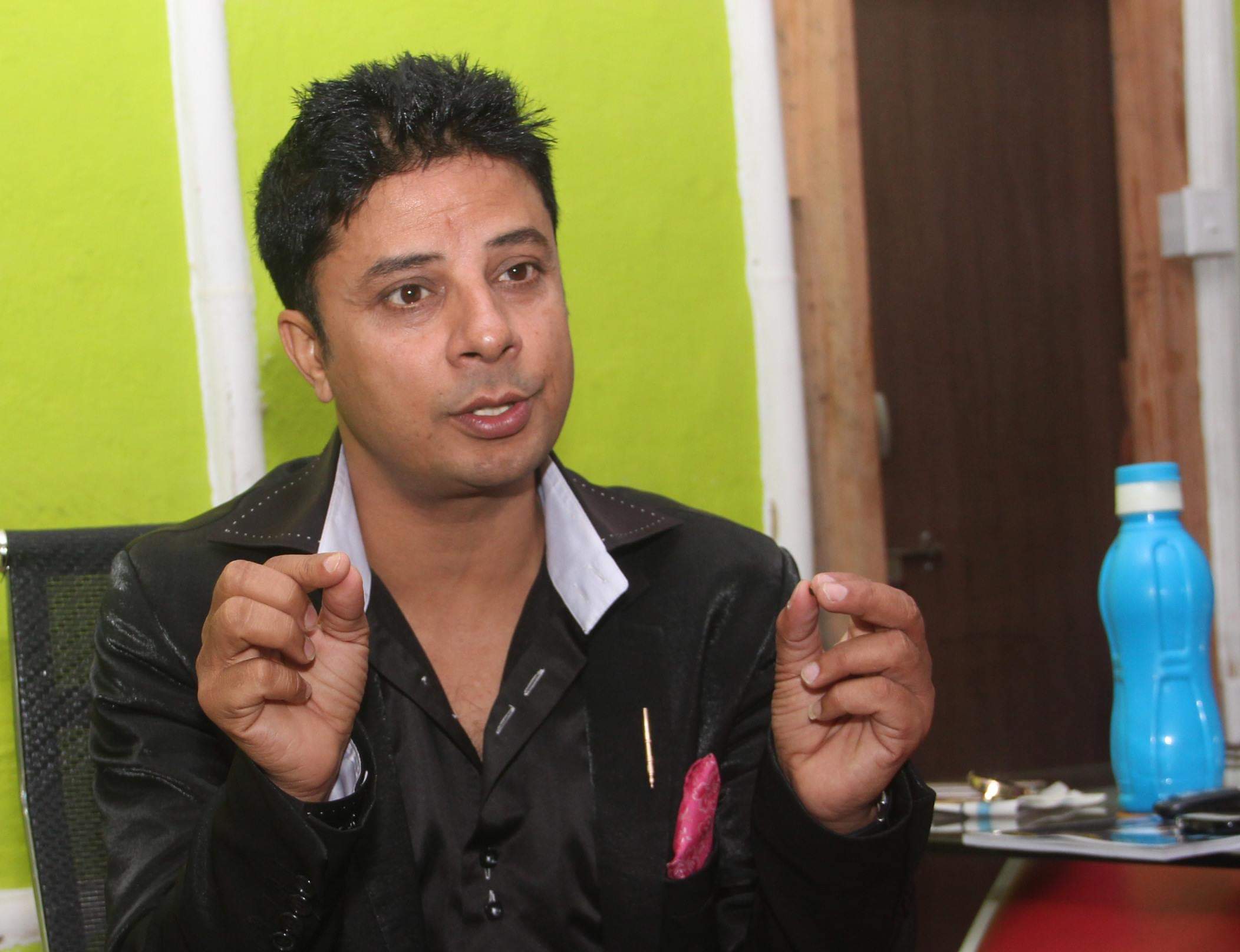 Photo Courtesy: New Business Advantage
According to Dhakal, at present, their clienteles range from politicians, diplomats, social workers to celebrities, public figures, artists and even common people. While the payment differs according to the number of pages of the book, on average, writers get anywhere between Rs 1 to 5 lakhs.
Along with payment, an agreement is also signed between the ghostwriter and the client that the book will be published under the client's name. While the agreement deprives the ghostwriters to get credit for their work, which can be a daunting experience for a writer to not get exposure for their hard work, however since ghostwriters know what they are signed up for, there's no resentment towards not getting the credit, they say.
"At first, it did feel odd not to get credit for your hard work, but as a ghostwriter, you have to make a compromise, since from the beginning you are aware of the fact that the book will be published not under your name but under the client's name. However, I feel satisfied when I hear people appreciating my work because I still know I wrote it even if my name is not there on the cover," says Acharya.
But to reach to the present state, where the institution is, was an uphill struggle, says Dhakal. However, the motivation to be able to tell, document, and preserve the stories of people, which the upcoming generation could read and develop Nepal's literature, encouraged him to run the institution, even when they were financially struggling.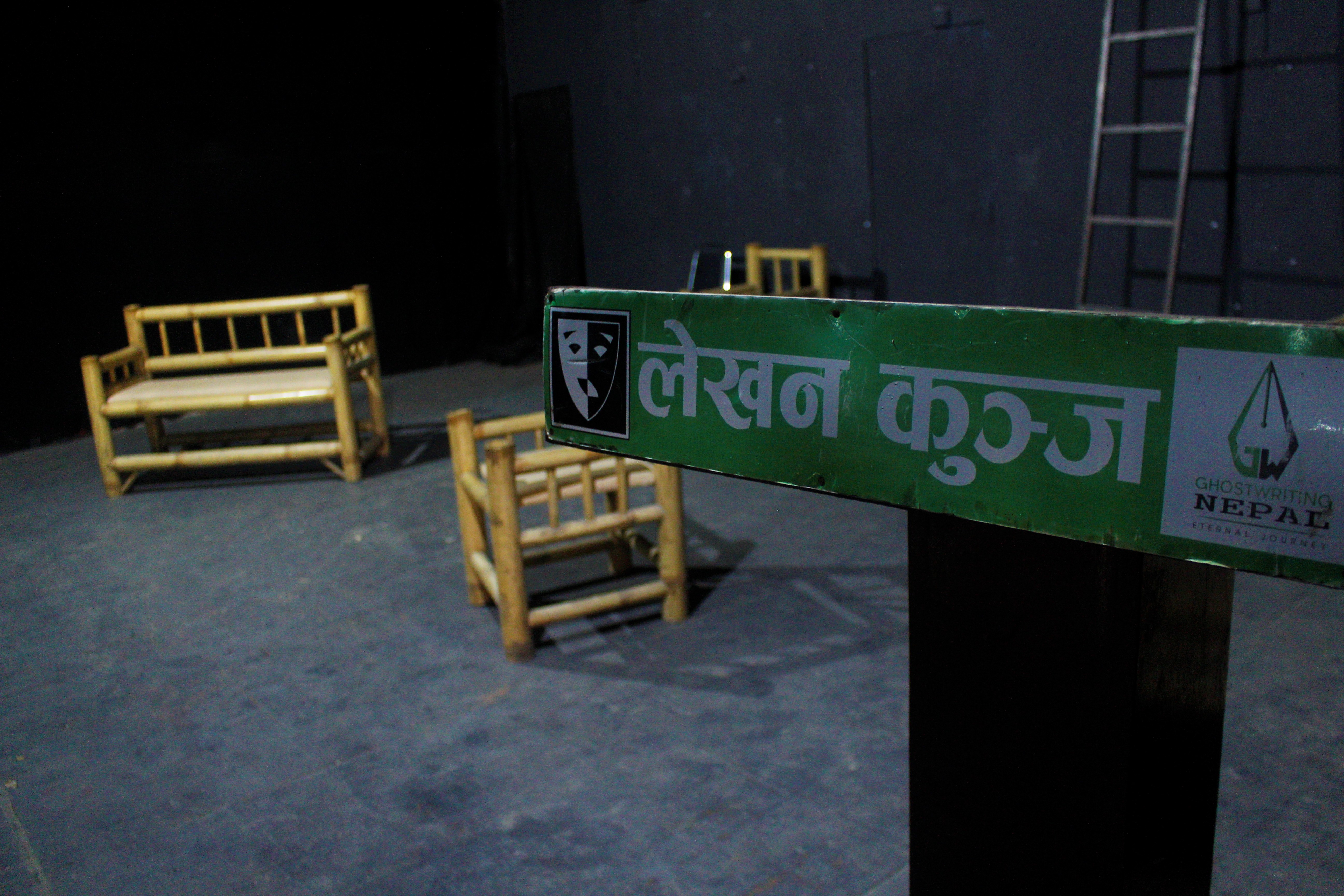 Ankit Khadgi/TKP
"We didn't stick to ghostwriting only. We also started creative writing and theatre writing classes, with a motive of expanding our services for the development of the literary scene in the country," says Dhakal.
About 20 batches of students have taken their creative classes and a few of students are also working with them, among which Bhandari is one. Likewise, the institution also has a theatre called Kunja Theatre and a book shop in its premises.
While the current pandemic has affected the publishing industry of the country, Dhakal is excited about what the future holds.
"My dream is to publish 10,000 books. I also want to create a literary village where writers can read, write and discuss in peace since I believe that we should all preserve our stories as they tell a lot about our society, culture, politics and civilisation," says Dhakal.
---
---