Everyone else controls a woman's body except the woman to whom it belongs
From femininity to motherhood, Mieko Kawakami's latest novel Breasts and Eggs is an intense, personal story about the phases of a woman's life.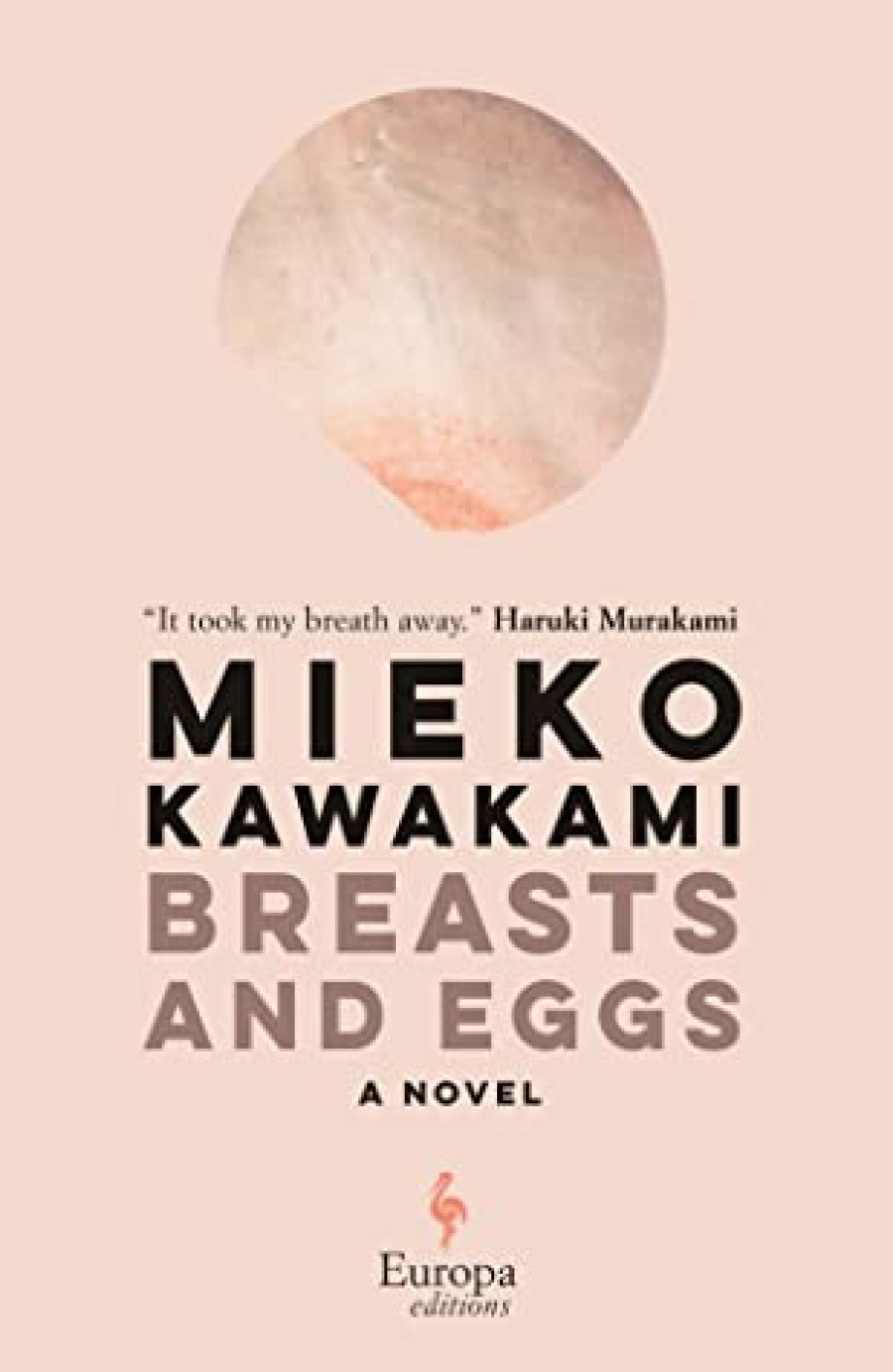 bookmark
Published at : October 16, 2020
Updated at : October 17, 2020 05:42
"Why are books by Japanese authors so sad?" I texted my landlady Yoko.
"Because the ones which get translated are the sad ones—it attracts the English (speaking) audience, I suppose," she answered.
I was in the midst of reading Breasts and Eggs, by Mieko Kawakami, and the constant despair of the protagonists had seeped into me. Originally published as a novella, Breasts and Eggs took 12 years to be expanded, and then translated, into its current form. It incorporates two distinct yet interrelated facets of a woman's bodily autonomy.
We are introduced first to the up-and-coming author Natsuko, her sister Makiko, and niece Midoriko. After a poverty-stricken adolescence that has led to a meagre job at a restaurant, Makiko arrives at her sister's place with a strange ambition. She wants to enhance and perfect her breasts. Natsuko cannot understand what has gotten into her sister. Makiko can barely make ends meet, her daughter has stopped talking to her, yet all she rattles are the names of doctors and the cost of the procedure.
Natsuko frets about the 15,00,000 yen Makiko plans to spend on the surgery, yet she immediately regrets it. "I worried that the way I'd said it made it sound like it was too much for her breasts—I'd asked her "Are you really worth that much? Are your breasts worth that kind of an investment?"
The discussion of breasts and nipples and doctors gets almost unbearable, and yet, it carries such meaning within. It signifies a woman's worth, the ways it is measured and rated in this world. Makiko believes that perkier breasts will make her happier, successful, fulfilled… A trap that makes us imagine these desires as our own, and not a product of the patriarchal, consumerist society we are living in. You have value only if you are beautiful and perfect, nothing less can be acceptable. "Beauty meant that you were good," Natsuko muses, "And being good meant being happy."
Nearly a decade later, we move from the breasts to the eggs—the eggs in women's ovaries. It is now Natsuko's turn to be obsessed with these eggs, her fertility and longing for a child. She abhors the idea of sex, having left her boyfriend rather than indulging in it. And yet within her she feels a yearning for progeny that grows into desperation. Because Japanese laws deem it illegal for unmarried women to opt for artificial insemination, Natsu begins seeking other ways to become a mother. After plenty of introspection, a brief romantic tug-of-war and much grief, the novel hurtles to a rather conservative and tame end. This is specially surprising, and a bit unsatisfactory, when juxtaposed with the numerous bold statements and fierce queries elsewhere in the novel.
From breasts to eggs—from femininity to motherhood—it is quite an intense and personal story. Women readers, especially, will identify with the various stages of life that Kawakami has depicted. Sometimes a woman is willing to sacrifice everything to achieve beauty, and sometimes forgo everything to be a mother. Yet how much of it comes from her own desires, and how much is directed by family, society, and government? Must a woman be a mother to feel complete? And why does a state deem it illegal for a woman to be a mother when she wants to, or force her to be a mother when she has to let go of her fetus? Although women's minds and bodies seem to be their own, they are constantly controlled by the images she sees, the scriptures she reads, the laws she is forced to abide by, the state that polices her, the society that sets moral boundaries…
All of this is depicted so simply, and yet tartly, in Kawakami's debut novel in English. It is a woman's world, women in various stages of their life—entering puberty, getting married, applying for a divorce, birthing a child, looking after parents, dealing with old age. All of them examine, minutely and with a lot of bitterness, their lives and that of their foremothers. "My mom was free labor – free labor with a pussy," a woman muses about her self-sacrificing mother. Another woman perfectly critiques the dualities of the seemingly woke man, "He went around, patting himself on the back, like he's so much better than all those men. 'I know the pain that women feel, I respect women' and all that… So fucking what, though, right? How many times did you clean the house last month? How many times did you cook? How many times did you go grocery shopping?"
The novel is a no-holds-barred coming out of postmodern Japanese women, their struggles and passions. The author speaks of experiences we've had and forgotten, of questions we've forgotten to ask, of relationships between poverty, freedom, and children. It is so hard-hitting and tender that a sense of restlessness envelops the reader, makes them reexamine their lives and the decisions they take to run that life. All the characters are incredibly sad, dejected, perhaps clinically depressed or battling mental trauma, the vestiges of an unsatisfactory childhood. The impact poverty can make on a woman's reproductive decisions are also well-documented.
But even with an incredibly strong motive, an eruptive, poetic style and an almost all-women cast, Kawakami's novel has its dull and languorous moments. There is too much mention of the mundane, details of the restaurant that the characters go to, the dishes they choose, the manner in which they pick up their cutlery, the time they use the restroom. These side events do not really add to the bigger story and seem a waste of words. Also, the two sections of the novel are so disparate that they do not amalgamate well. After building a lot of expectations with the breast augmentation, the novelist just discards it and goes on to another section where there are way too many unnecessary conversations and people.
Kawakami has been hailed as one of the leading writers in Japan today, introduced first as Murakami's protégé and then his favourite author. And it is wonderful to see such a feminist piece of work, especially from this side of the globe, but the idea does not sync seamlessly into the storytelling (or perhaps it is not possible for a translation to transfer those nuances).
Breasts and Eggs
Author: Mieko Kawakami
Translators: Sam Bett and David Boyd
Publisher: Europa Editions
Pages: 448
---
---