Nepal has more female DJs than ever, but the crowd's attitude remains the same
Female DJs encounter teasing, obscene gestures and unwanted touching from the crowds they perform for, but they're not quitting.

DJ Nani and other female DJs say certain preconceptions hinder their profession from being considered as a respectable career. Photo courtesy: Prabin Prajapati
bookmark
Published at : July 24, 2019
Updated at : July 24, 2019 13:13
In 2016, Sushmita Maharjan arrived at her Butwal show in a shiny black car, walked a red carpet amidst camera flashes from the gathered crowd, before entering the venue, accompanied by four muscular bodyguards. She played a show to an audience of 500 people. Just a year earlier she'd visited Butwal for a show, arriving by public bus. No one even glanced at her before she went on stage, Maharjan recalled.
"It felt surreal to be greeted like a celebrity when last year I had to wait for my turn and walk around with my ID card, showing it to the security guards every time I had to get in or go out," said Maharjan.
Twenty-two-year-old Maharjan, aka DJ Nani, has been performing for four years now, after a YouTube video sparked her interest in DJing. She was just in grade 11 when she started taking DJing courses at the Inspire DJ Academy in Dillibazar.
"I was not only the youngest but also the only girl amongst men of different ages. All my seniors called me phucchi, kanchi and nani because I was young and petite. That's why I took the name DJ Nani," Maharjan said.
Maharjan's belittling experience in the academy was only a precursor. In the three years she's been DJing, she's encountered a host of untoward behaviour in the clubs and venues she performs, from men, who're generally drunk.
"At one of my shows, I was busy mixing music for the crowd when I suddenly felt hands go around my waist and pull me back," Maharjan recounted to the Post. "A drunken man had sneaked up to the DJ area and tried to hug me without my consent."
Numerous female DJs echo Maharjan's experience. Though an increasing number of women are now leading crowds in a profession that was overwhelmingly male just a few years ago, the attitudes and behaviours they encounter from crowd and even fellow performers haven't changed.
People still blow kisses at them and men come up to them to ask for their phone numbers, said Maharjan. But these are minor issues compared to men making obscene gestures at them thinking they're 'easy'. This, they find loathsome, said a number of female DJs the Post spoke to.
Every single female DJ has had at least one bad experience where they have either been touched without consent or have been stalked and threatened by men, according to Maharjan. And, in such an environment, it's no wonder that parents hesitate from approving of their daughters' choice to pursue DJing as a career in Nepal, she said.
Jenny Tamang's parents also weren't happy with her career choice at first. They were concerned about her safety, considering it was a late-night job, and also about the negative connotations that came along with being a DJ. Eventually her parents came around, but the negative experiences haven't changed.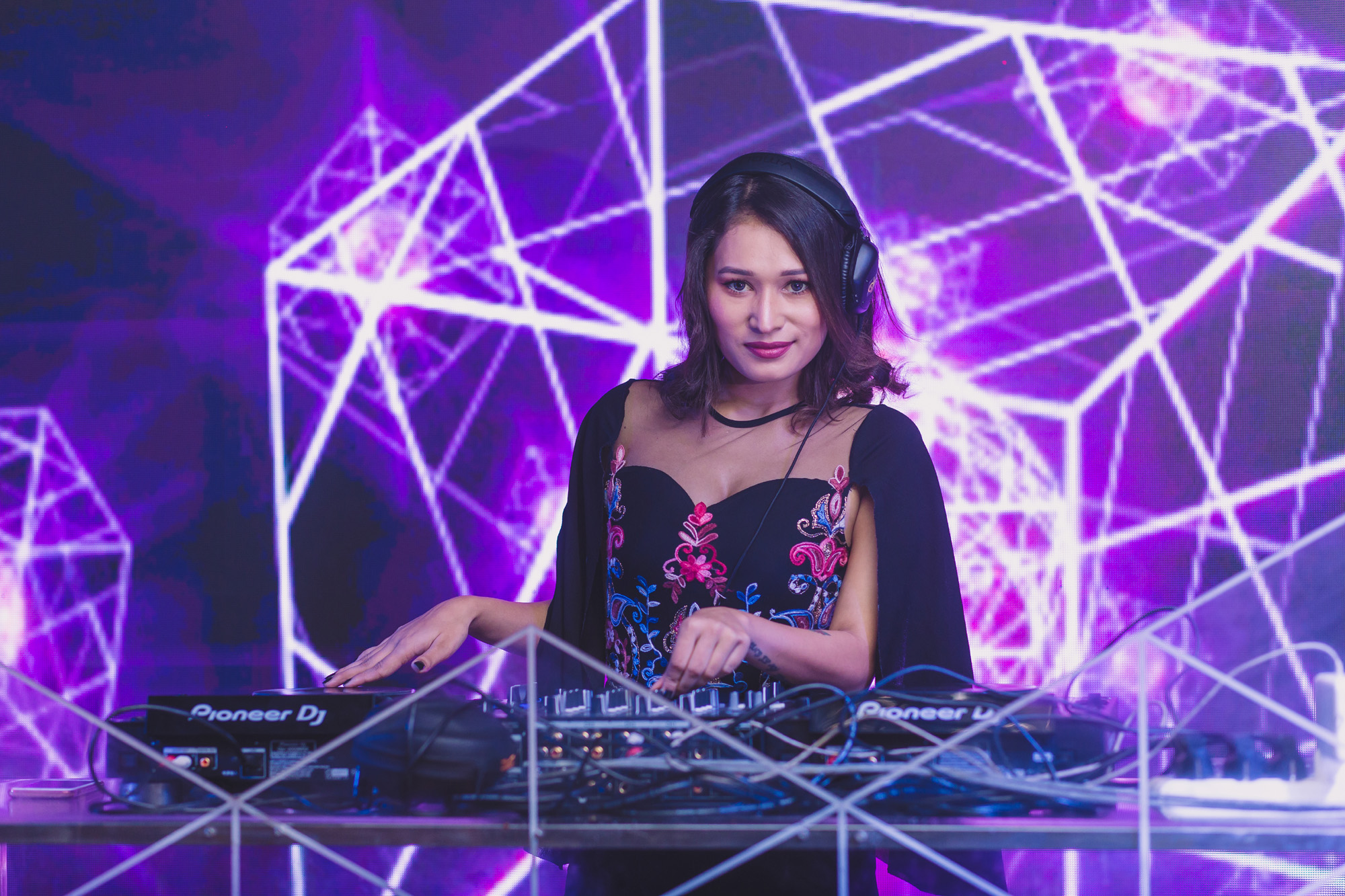 DJ Zenny Photo courtesy: Pritam Chettri
"A few years ago, I had just finished a show and gone back to my hotel room. I was so tired, I just wanted to pass out, but just as I sat on my bed, I heard an extremely loud banging on my door," said 25-year-old Tamang, who goes by DJ Zenny. "Some men had followed me from the show's venue and were yelling at me to open the door and let them in. It was traumatising as few more hard knocks to the door would have broken the lock. I called the organiser in a panic and they helped me with the situation."
Maharjan and Tamang's experiences are not something new; Nepal's club scene has been characteristic of this kind of behaviour, ever since Payal Rajeswori Bijlani, DJ Payal, considered Nepal's first female DJ, started performing in 2005.
"One of the worst experiences that I remember was in Biratnagar," said Bijlani. "My friend and I were mobbed by hundreds of people where many, taking advantage of the situation, tried to misbehave. The ruckus got so out of hand that we had to be rescued by security guards."
Bijlani, a freelancer, now only performs at private parties hosted by friends or herself.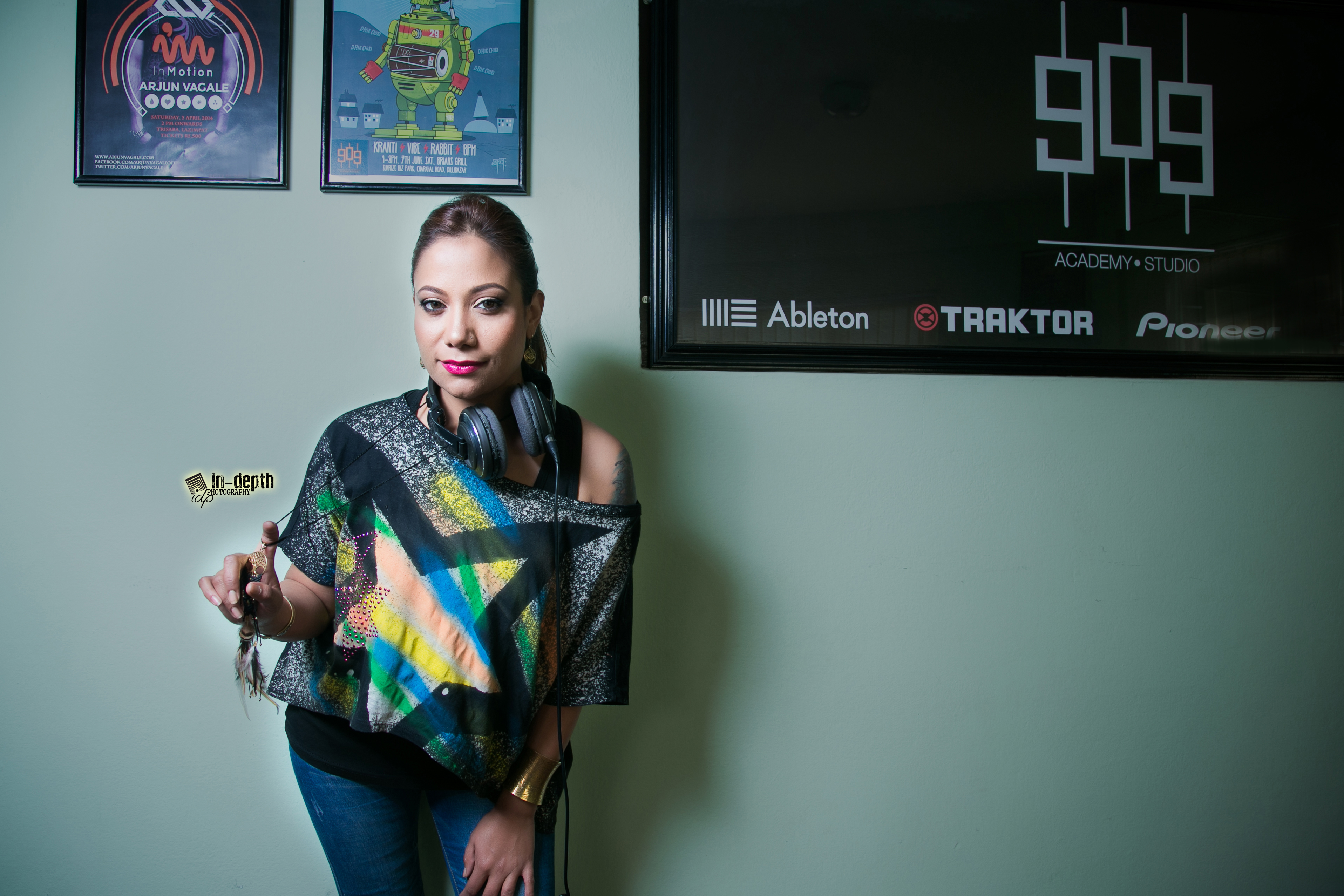 DJ Payal Photo courtesy: Indepth Photography
Regardless, neither Tamang, Bijlani nor Maharjan see themselves doing anything else.
"Helping people forget all their worries in life for a short time and seeing them dance to my music, while bright smiles appear on their faces, is the best part about my job," Bijlani said. "But every DJ has good and bad days."
Tamang has been a DJ for six years and has performed across the world. Asked why she's continued performing despite her negative experiences and attitude of the crowd, she recounts a private 'ladies' night' party that she DJed in Kathmandu a few years ago. She recalled getting teary-eyed watching women in their 40s and 50s dancing unapologetically to her music.
"They pulled me to the dance floor and made me dance with them. It was so much fun," said Tamang. "That day I had contentment in my heart. I felt like I was doing something good. Otherwise, when do women, especially of that age, get to let their guard down? It's rare for them to have a few moments where they aren't judged or commented on and I was happy to be a part of that."
But they all agree that there are still certain preconceptions that Nepali society brings to their profession. The attitude is often paradoxical, where short clothing is considered salacious for a Nepali woman but people also expect DJs to wear short clothing and then compliment them as being "attractive". This points to a fundamental problem with how Nepali society looks at women and female DJs in particular, said Bijlani.
"We need to change the mentality that sees female DJs as hookers and that DJing isn't a 'respectable job' for women," she said.
It is this kind of thinking that allows men to misbehave, said Maharjan.
"It is people's perception that needs to change, not our profession or choice of clothing," she said.
***
What do you think?

Dear reader, we'd like to hear from you. We regularly publish letters to the editor on contemporary issues or direct responses to something the Post has recently published. Please send your letters to tkpoped@kmg.com.np with "Letter to the Editor" in the subject line. Please include your name, location, and a contact address so one of our editors can reach out to you.
---
---