Widening Nepal's musical Spektrum with new sounds
A handful of artists are trying to rid Nepal of musical misunderstanding by introducing new genres to Nepali ears

Rishavh Shrestha plays for fans and revellers, who are slowly increasing in number. Photo: SPEKTRUM
bookmark
Published at : July 13, 2019
Updated at : July 13, 2019 09:55
Kathmandu
Ranzen's musical journey tracks back decades, to when he was studying computer engineering in India. It was there, where he lived some 20 years, that he started his journey to making the music he has come to be known for.

Sitting in a Jhamsikhel cafe, looking out the window, he says it was during a stint at India's Department of Education that he had to ask himself a question—"Is this all I'm good for?" He later worked on animated films and shorts for various agencies, making backing tracks, but it was in Kathmandu, some seven years ago, that he immersed himself in the local techno and electronic music scene.
Ranzen is one of a handful of musicians within Spektrum, a musical venture dedicated to introducing different musical genres to Nepali ears. It is a booking agency that carries out events and manages artists, currently running on the power of enthusiasm. The people that make up the group, mostly producers and DJs themselves, are constructing different sounds, away from the pop-driven techno and electronic dance music that most people in Nepal have come to know. Spektrum has attracted various Indian artists to perform here, and is also promoting Nepali produced music. Ranzen and the others are looking to challenge Nepali ears, and disentangle the misunderstanding people have when it comes to new, original music.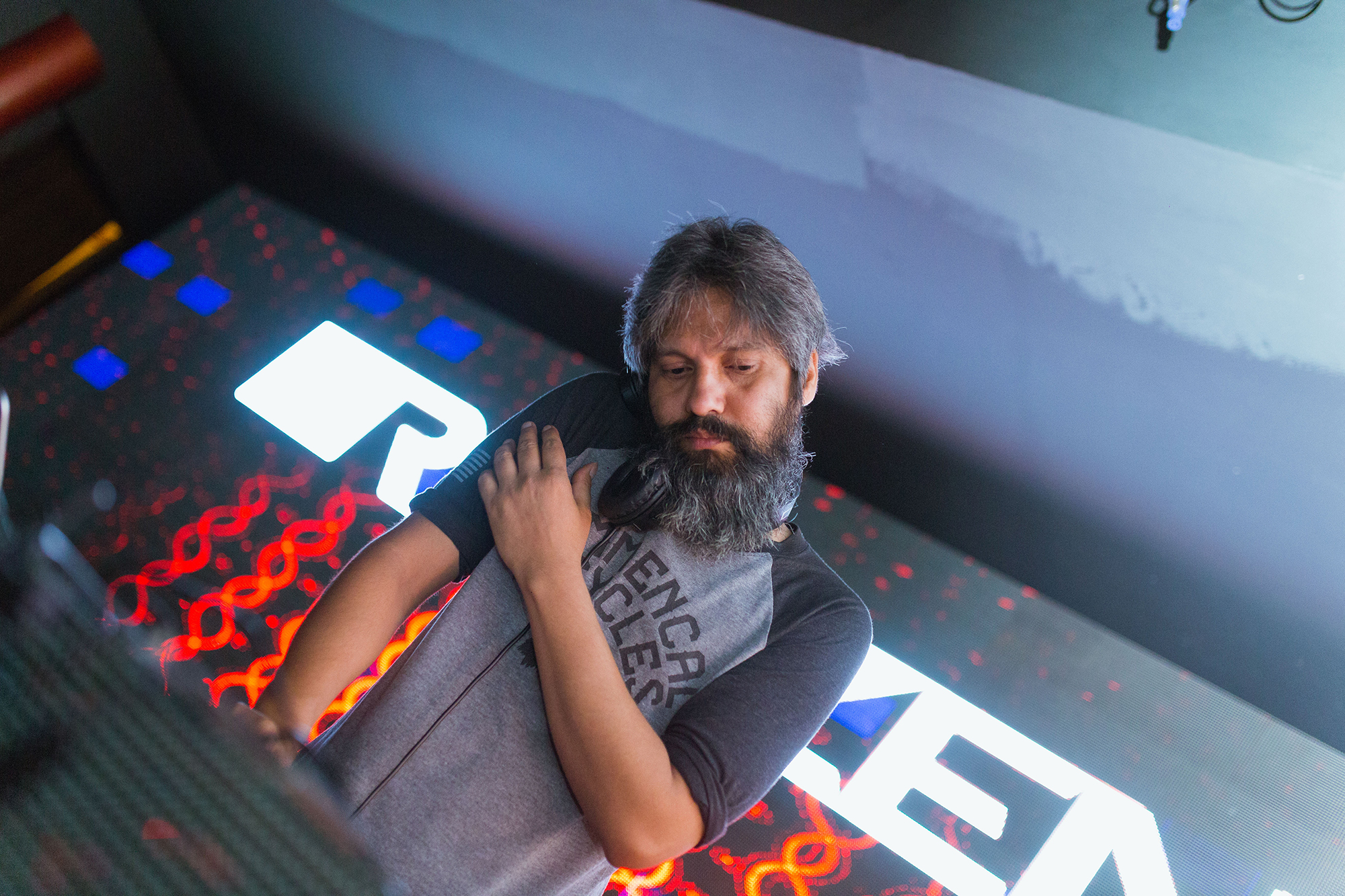 Ranzen Photo: SPEKTRUM
"When I came here, there were no producers producing electronic music. But dubstep was quite popular. I did some beats on my own. I put it up online, and although it wasn't that famous, it got appreciation," says Ranzen.

While most of the beats being played in clubs and events around Kathmandu remained in the realms of foreign dubstep tracks, he was among the first to produce their own. The soft-spoken man's songs, playing with indigenous sounds and soundbites, were—and still are—inherently political and have challenged some people. A track, which might take influence from feature bass, techno or house, might be overlaid with a live-recorded speech from a political figure.
"I'm aware of what's going on in society. I can't stop myself from doing these kinds of things," says Ranzen, alluding to the duty he feels to raise political or environmental awareness with his listeners. While it might not always be received well, he continues to make music with a message.
"They would come and put the master volume down—'Why are you giving this message to others?'," he says. But it's not just his message that is misunderstood, because a lot of the music promoted by the Spektrum stables is so far unheard in Nepal.
Prasidha Yonzon arrives and sits down not long after Ranzen. Yonzon, who produces music under the name YNZN.P, will soon to release his first EP under Indian record label Skip-A-Beat. And, while Ranzen's messages might challenge listeners, Yonzon's beats challenge in the same way. Yonzon draws inspiration from UK-based artist Jai Paul, but his music is far from what many people are used to. Inspired, he started pursuing his current sound—a mellower form of electronic beats, with soothing bass notes spliced heavily with samples. While he says his sound is "all over the place", the music comes together cohesively—it is extremely different from regular club music, however.
"It's never about whether people will be into it at the start, but later I step back and think about whether people will like it. If it doesn't seem good, I don't do it," says Yonzon.
While Ranzen has been producing music for a long time, Yonzon has been at it for about four years. They have both attracted intrigue in India, which already has a vibrant indie eletronica scene, as Yonzon has his impending EP and Ranzen has toured the sub-continent several times (he is going on another tour soon.)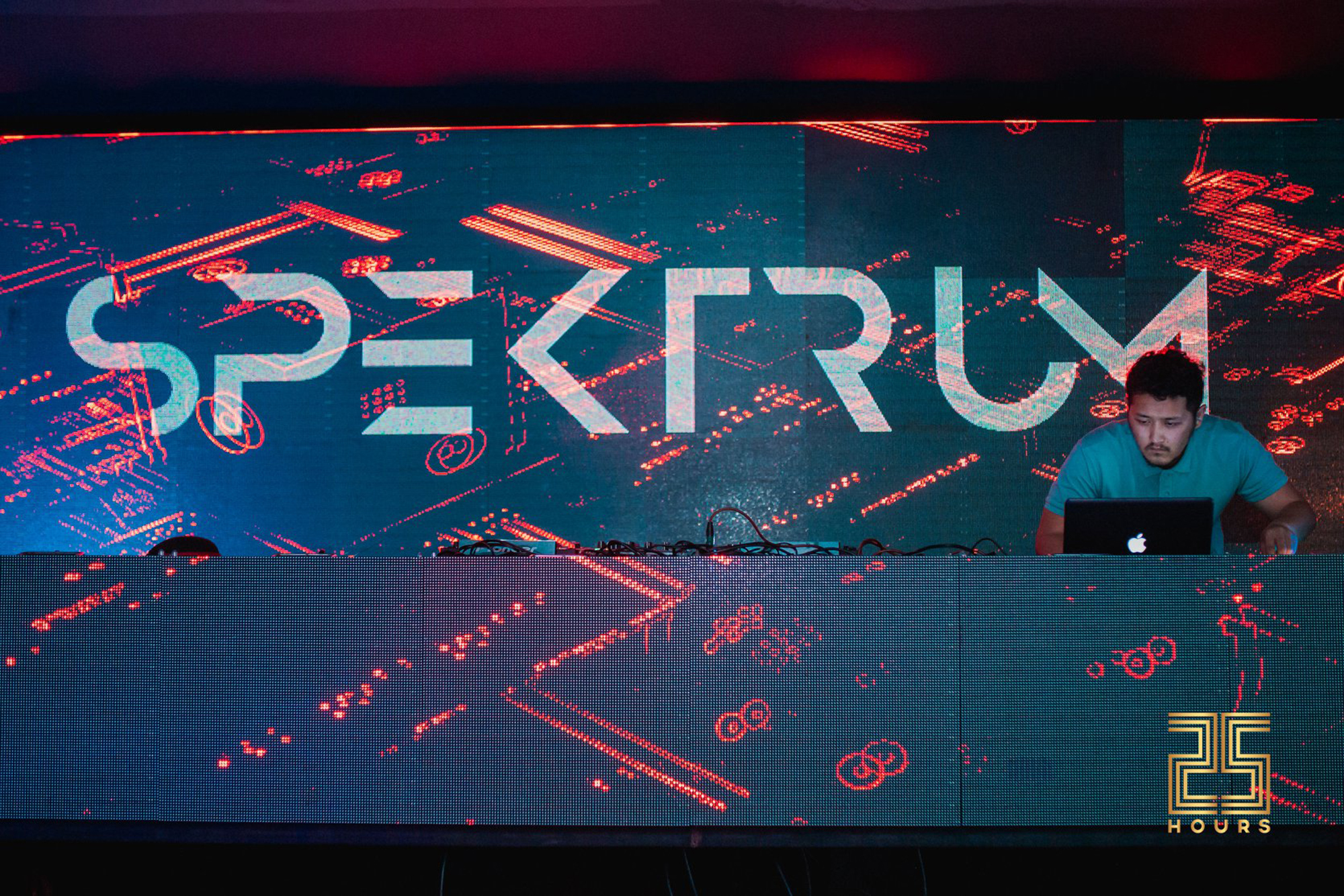 Prasidha Yonzon Photo: SPEKTRUM
But here, things are very different and they come with their own challenges, they say. Spektrum co-founder Rishavh Shrestha, who DJs under the name Enhancify, says it's taking time for Nepalis to understand the music they're promoting.

"It's been a year and a half since we started. We're all friends, and we all have our own ideas of what music is. When we started, the scene was very limited, and there were just a few genres here," says Shrestha, "We thought we were lacking certain styles."
The group started by inviting various artists from India, on a three-monthly basis. But people started requesting events more and more, so the events increased—recently they organised a five-week series of shows called KTM Tech.
"All the events we've done have gone reasonably well. We haven't made any money out of it yet, but the response from Indian artists was really good too."
It was after the initial successes that they signed Ranzen, and later Yonzon, so they could promote Nepali artists. As part of their work, they started sending their artists down there.
"Before, when Yonzon was playing his music, no one was really appreciating it. When he went down to India, people were wondering 'how come this guy is able to make this music?' They really appreciated it," says Shrestha.
But the reality is this kind of music, and its scene, is still in its nascent stage.
"Nepali taste is growing. If Prasidha is discovering a new sound and playing at an event, fifty percent of the people will be open to the new sound, but 50 percent will be expecting typical kinds of music. If they don't get it, they will say the DJ is bad. It's a new thing in Nepal."
But, looking to the vibrant scene south of the border, they take heart. "It took them years," says Shrestha.
Spektrum is targeting the younger market at the moment, because parts of the current fanbase are entrenched in psychedelic trance, dubstep and bass music.
"People often come expecting a certain type of sound, so that's why we are looking for the younger crowd."
But it's not like there isn't a scene, rather it's entrenched in a certain type of music. Because these artists want to play original music, they are typically suffering less pay and less demand.
"The night club scene here is pretty big already. The people who are playing commercial music, I hear they are making a pretty good living," says Yonzon. Regarding the question of whether any of these producers or DJs would do the same, even if it meant playing every night, they answer with an emphatic "no" in unison. Therefore, they stick to small venues and Club 25 Hours at Tangal.
"We are getting gigs, three to four gigs each month, but for us to make a living, we have to play mainstream dancefloor music," says Shrestha, who encourages Ranzen and YNZN.P to play such gigs occasionally to make ends meet. When Ranzen first started out, he was sometimes paid in crates of beer.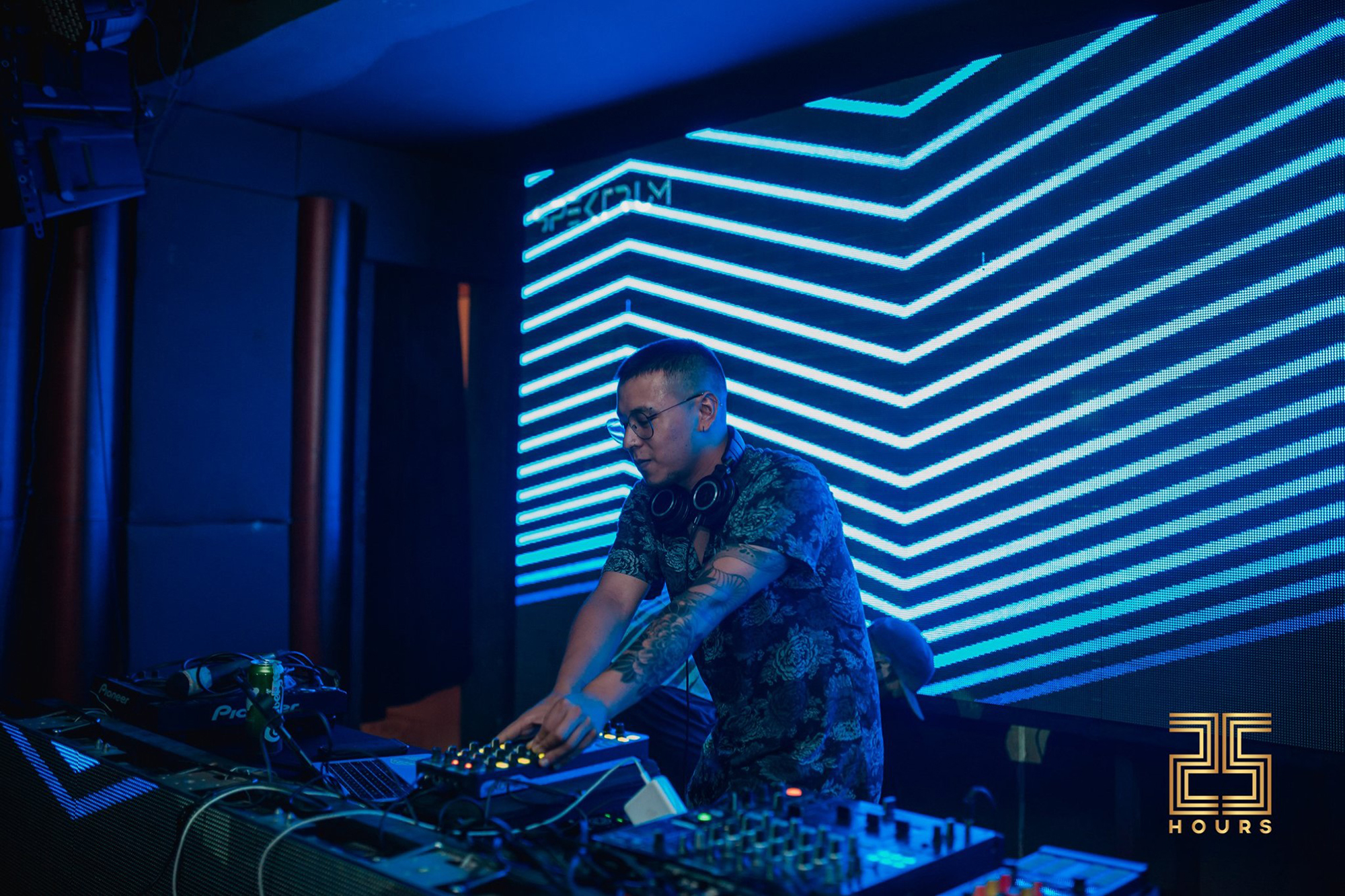 Vinayak Tamang Photo: SPEKTRUM
Events coordinator Vinayak Tamang, who DJs as Dipsoman, says the immediate circle of producers is rather small, but there is a loyal crowd of 40 or 50 regular fans, who turn up to just about every show. And of that 50 percent of people who are open to their music, many become regulars.

"But the main thing is that people don't give new music a chance. If they hear a new sound, they disregard it because they don't understand it," says Tamang. "You can't judge an entire genre based on one song. They come to know what they know. Techno for them is what they've heard around a few places in Nepal for the past 5-10 years. Even if they listen, they won't pay attention to it."
Both Tamang and Shrestha play afro beats, a modern high-energy popular music style from West Africa, pronounced by its electric bassy sound, and breaks or disco music. This type of music, Tamang says, is more appreciated than other genres because it's "easily comprehensible".
"No one played disco or afro a year and a half back. So, that's the most important thing: how easily understandable music is. That's a big thing for the layman's ears in Nepal."
But for others like Yonzon, "it's happening, but it is taking a lot of time," says Tamang.
Tamang believes it will take two or three years of struggle to get the local scene properly up and running. "Our end goal is to get a decent amount of people listening to the type of music we are making," says Tamang. "We don't want random people coming into a club and creating a ruckus. We want people to come listen to music, dance and vent. We don't want to go commercial."
Shrestha thinks it reflects the same progression as other countries. "It's not only in Nepal that we're facing these difficulties. It was the same in other places too. The thing is that it wasn't consistently done before," he says. In the past there have been festivals and sporadic events, but they were too few and far between. "They would do one event and do it one year later. We're trying to make it regular so that people can hear it consistently," says Shrestha.
Yonzon, believes it could happen, but realises it's foolish to rest on laurels—as do all of them.
"People who have been making electronic music for a while have said it will take time. But I am coming to think that's not the case," says Yonzon. "It's a matter of opening your ears and being open to other kinds of music."
---
---