She comes alive when she does Kathak
Namrata KC, the founder of Aesthetic Dance Studio and a professional Kathak dancer, shares her love for storytelling through movement.

Keshav Thapa/TKP
bookmark
Published at : June 5, 2023
Updated at : June 5, 2023 11:46
Namrata KC, founder of Aesthetic Dance Studio and a professional Kathak dancer, has dedicated herself to the world of dance for over a decade. KC has directed musical plays—including, Swan Lake, Mokshada, Rajendra Laxmi, Jyan Maya and Jun, most of which are showcased at Mandala Theatre—and cherishes the art of listening to stories. She calls dance her preferred mode of expression, allowing her to convey diverse stories without words, relying on her movements and expressions.

Hailing from Sarlahi, she initially considered dancing a hobby. At the time, pursuing dance as a profession was not widely accepted. Despite family objections, she was determined to follow her dreams and continued dancing.
After completing her secondary education, KC moved to Kathmandu to pursue further studies. She enrolled in Padma Kanya Multiple Campus in Bagbazar, Kathmandu, where she completed her higher secondary education and then a bachelor's in Kathak dancing—a journey she states she thoroughly enjoyed. KC believes that practical and theoretical knowledge is crucial for excelling in any field.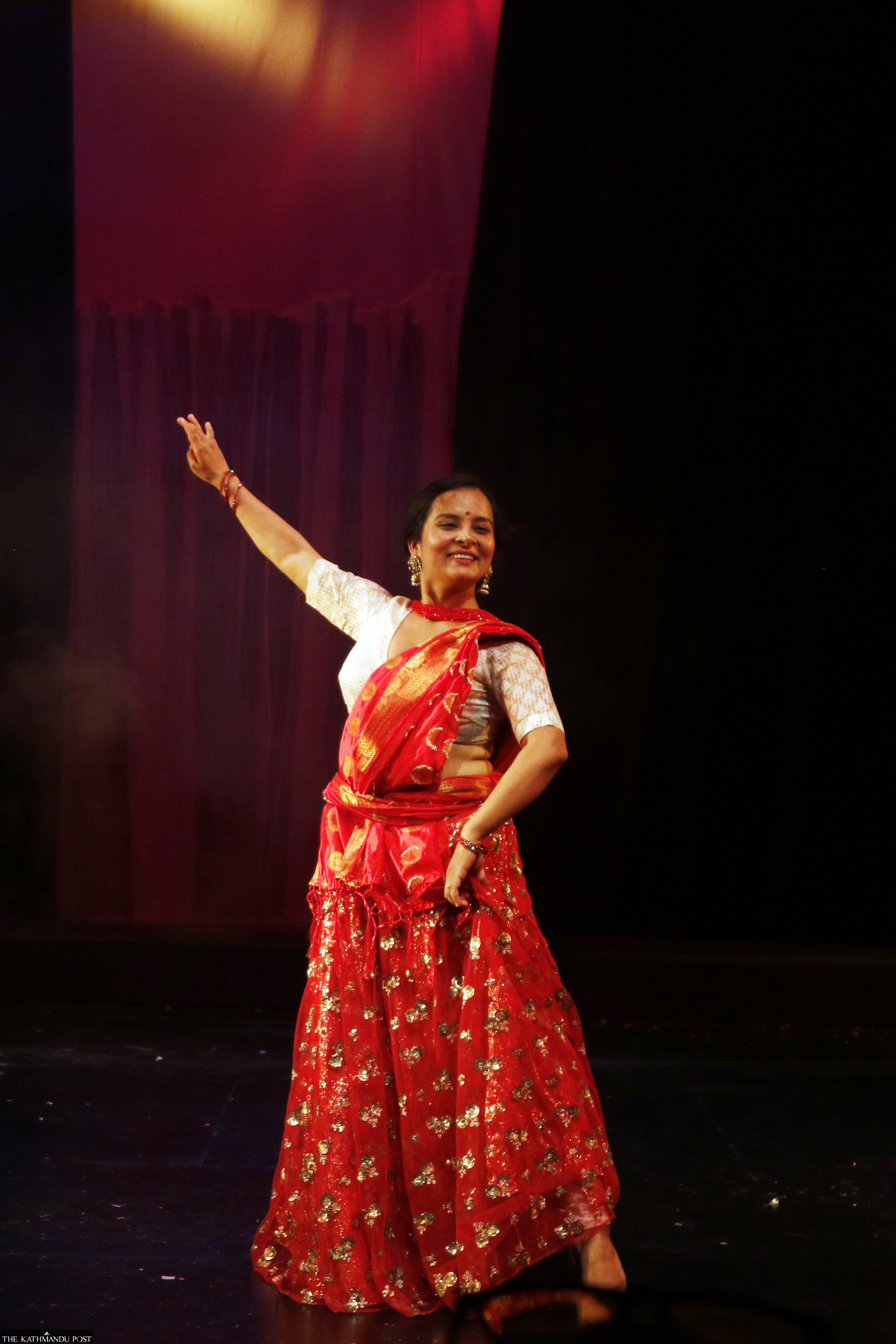 Keshav Thapa/TKP
By this time, KC realised that Kathak as a dance form wasn't given its due respect and recognition in Nepal. She also felt that the country lacked skilled instructors in the dance form. So, she chose to further her education in Lucknow, India. She enrolled at Lucknow University to pursue her master's degree in Kathak and refine her skills.
"The thing I love most about Kathak is its storytelling aspect. I love how expressive I am on stage dancing Kathak," says KC adding that although she tried other dance forms, nothing suited her as Kathak does. Combining her love for storytelling and dance, she enjoys narrating stories through her performances.
Upon returning from India, Namrata, along with her friend Kripa Bajracharya, conducted a workshop on Kathak dance. To accommodate their activities, they decided to establish a dedicated dance studio, Aesthetic Dance Studio, in 2017. Although faced with initial financial challenges, the dance studio has found stability over time. And as she progresses in her career (as a dancer), KC's family has been more accepting of her profession.
KC reveals that most individuals who enrol in Aesthetic Dance Studio are females. She speculates this could be because the studio has a feminine vibe. Most of their performances also cover women's stories. "I understand and empathise with female's stories more, so I like depicting those in my performances more," says KC.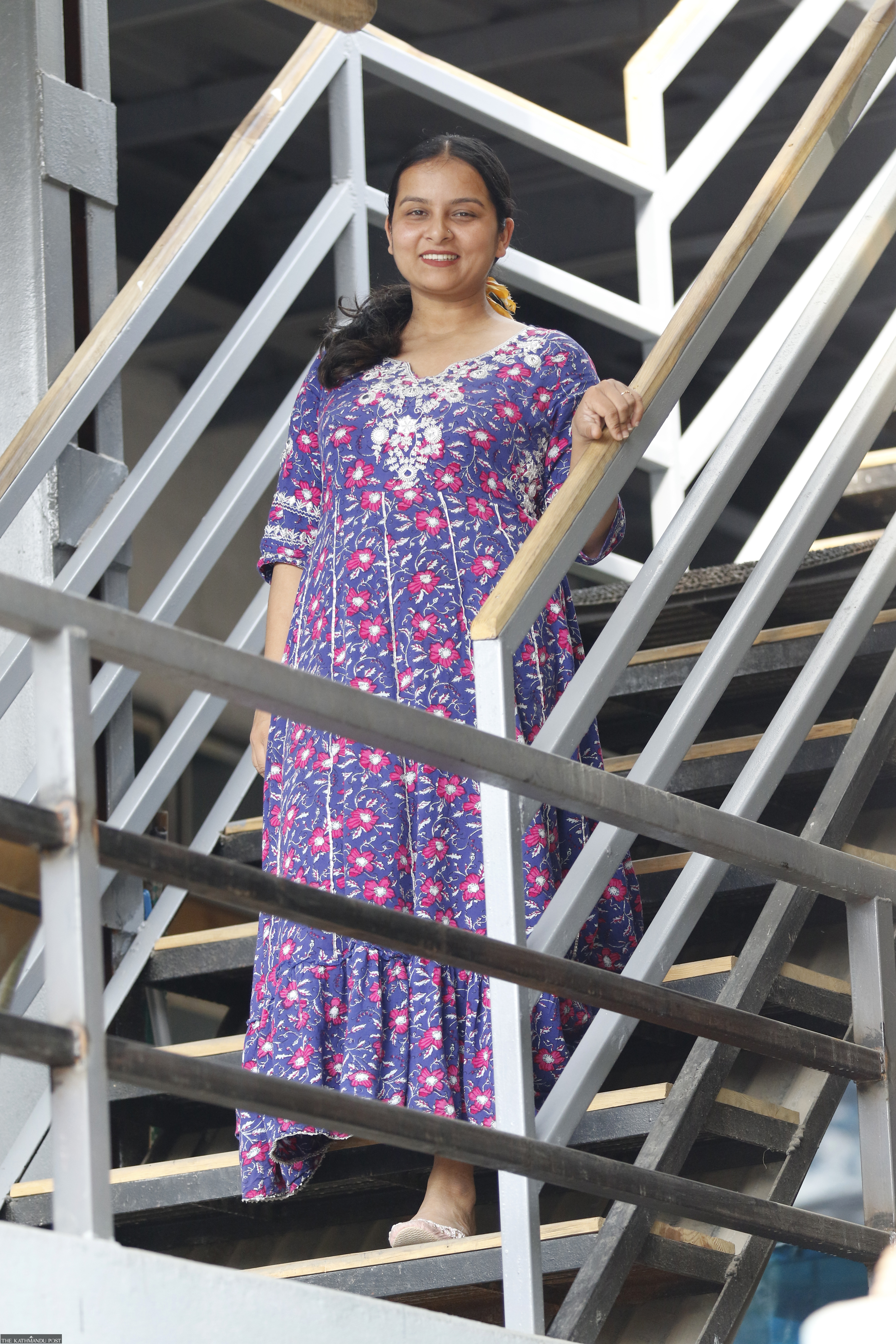 Keshav Thapa/TKP
If you ever attend one of their performances, you will see how the performers from Aesthetic Dance Studio convey stories that resonate with their lives and experiences. The studio aims to present relatable stories while maintaining an engaging and accessible approach.
In the initial days, the number of students at her studio was minimal, so she accepted everyone who was interested in joining the workshops and programmes. However, now, as she and the studio's popularity is increasing, many individuals are signing up for classes and KC has a selection process in place.
Something interesting KC has noticed about her students is that most women who sign up for classes at Aesthetic are working women—bankers, nurses, teachers, etc. "They join my classes as a means of escape from their hectic schedules and to fulfil their childhood dreams of becoming a dancer," says KC.
"If Nepali parents were more supportive of their children pursuing creative professions like dance as a career, many individuals wouldn't have to suppress their professional desires and would be happily doing what they love for a living," concludes KC.
---
---