Celebrating women who inspire
This International Women's Day, the Post reflects on the contributions made by nine unsung heroes who have done significant work in the pandemic.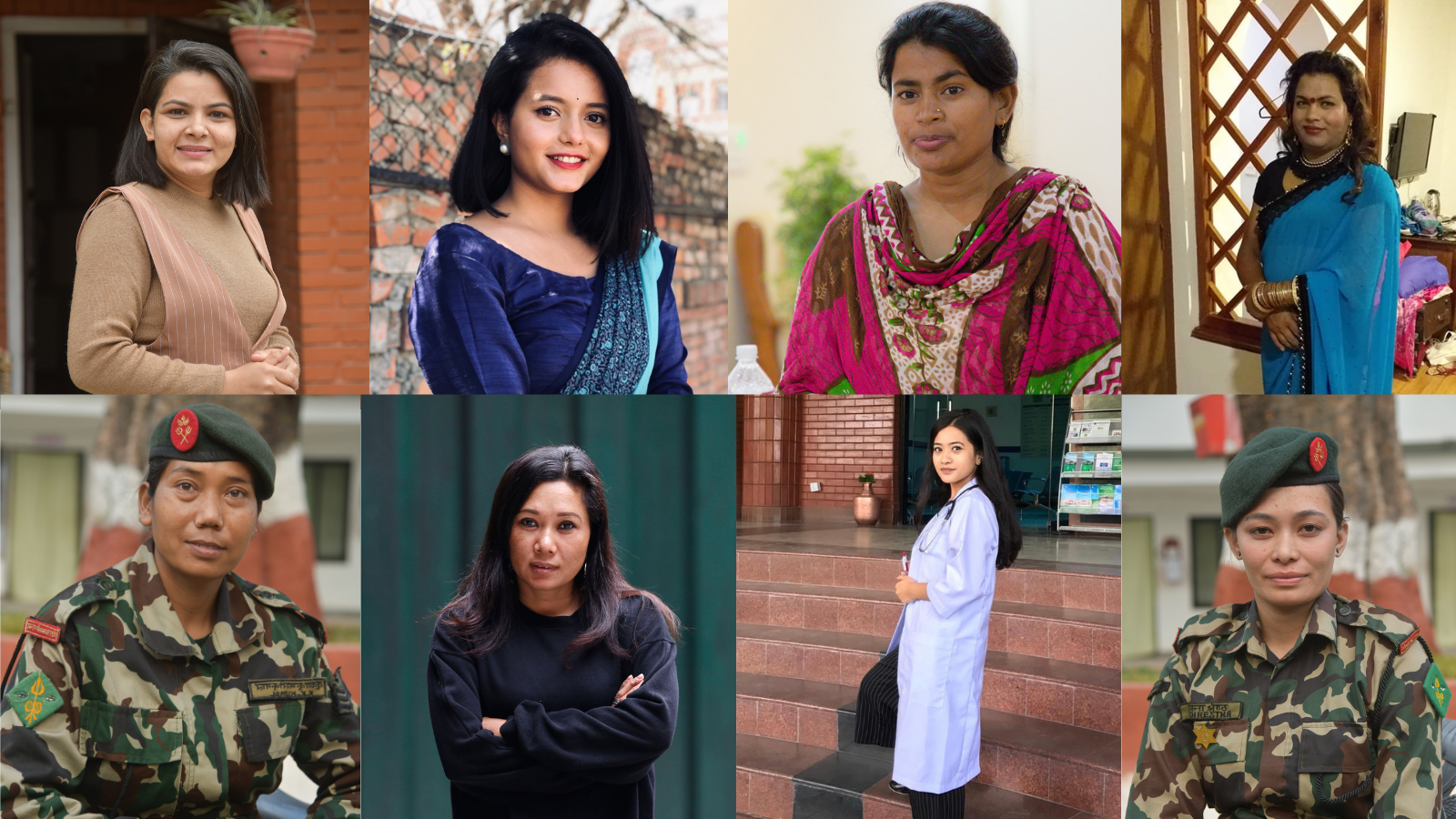 Published at : March 8, 2021
Updated at : March 9, 2021 17:54
Last year was incredibly difficult for all of us. From not being allowed to freely travel and meet our families and friends to losing our jobs and the lives of many near and dear ones, the pandemic tested our patience, agility, and humility.
Amidst such trying times, there were some people whose work and heart made the lives of others around them a little safer. To mark this year's International Women's Day, the Post brings forth the stories of such nine amazing s-heroes, who regardless of the pandemic were determined to help others.
Garima Shrestha, doctor and founder at SHENepal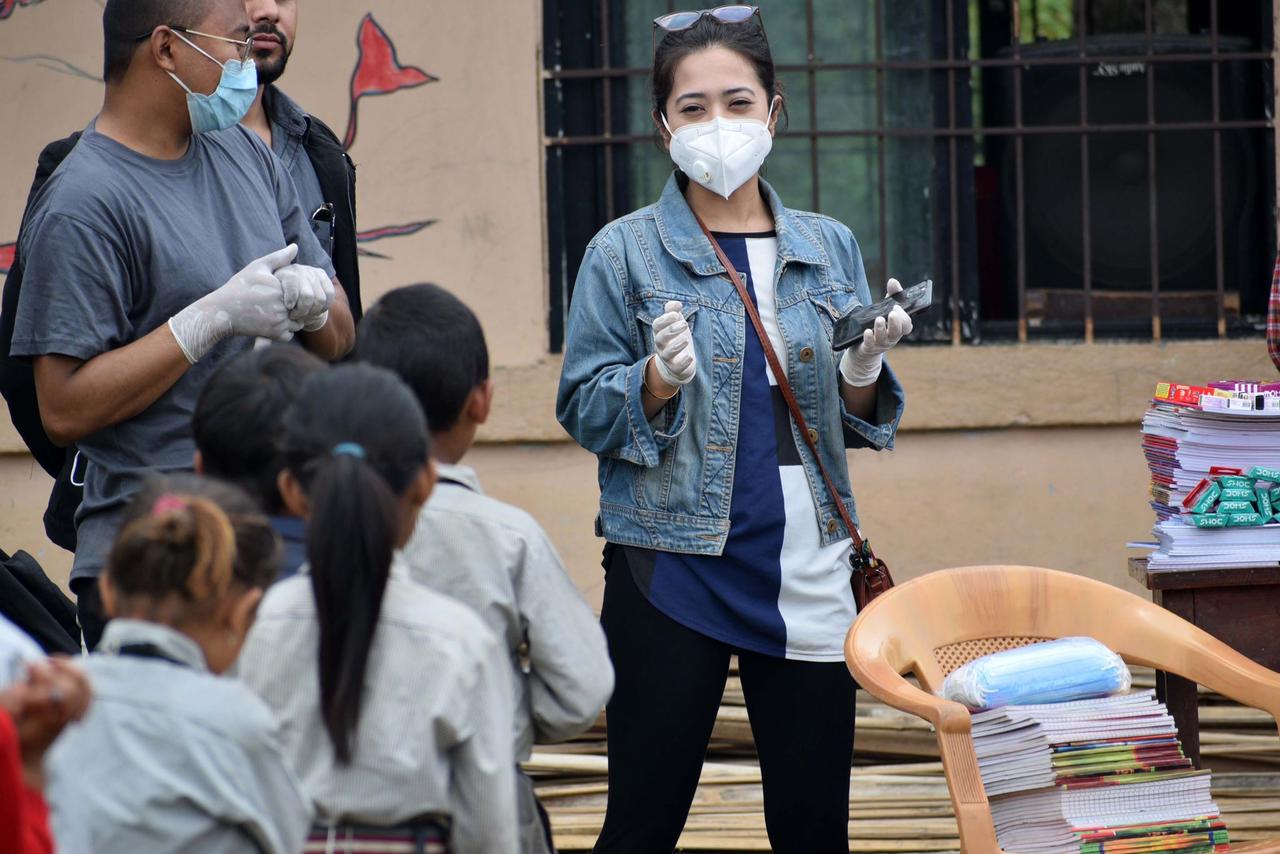 Photo Courtesy: Garima Shrestha
Before 2020, the works of SHE Nepal, an organisation that works in promoting feminine hygiene, was mainly limited to distributing reusable sanitary pads, which they make themselves, and spreading awareness on menstrual hygiene in Kathmandu.
"Soon after the lockdown started, we started receiving messages from women who had returned to their villages and were not being able to get hold of sanitary pads," said Dr Garima Shrestha, who founded SHENepal in 2017.
As a healthcare professional, says Dr Shrestha, this news alarmed her. "Sanitary pads are a very important aspect in maintaining in feminine hygiene and the lack of them could result in infection," said Dr Shrestha.
While trying to understand the issue at hand, Dr Shrestha says she learned that in many rural areas of the country many women didn't have access to sanitary pads.
"From the start of the pandemic to today, we have so far distributed 10,000 reusable sanitary pads in socioeconomically marginalised communities in various districts of the country, from Makwanpur, Rolpa, Pyuthan to Gorkha," says Shrestha.
To ensure that their pads reach those who need them the most, SHE Nepal, says Dr Shrestha, collaborates with health workers in different parts of the country.
"Initially, my parents helped me financially so I could distribute reusable sanitary pads during the lockdown. But when people got to know about our work, many came forward to donate," said Shrestha. "Today, all of our works are funded by individual donors. But I have already started focusing on making SHE Nepal financially independent so we don't have to rely solely on donations. We have very recently started selling SHE Nepal's reusable masks and bags, and hundred percent of profit from the sale will go into ensuring each and every woman has safe and dignified menstruation."
Sona Khatik, radio station manager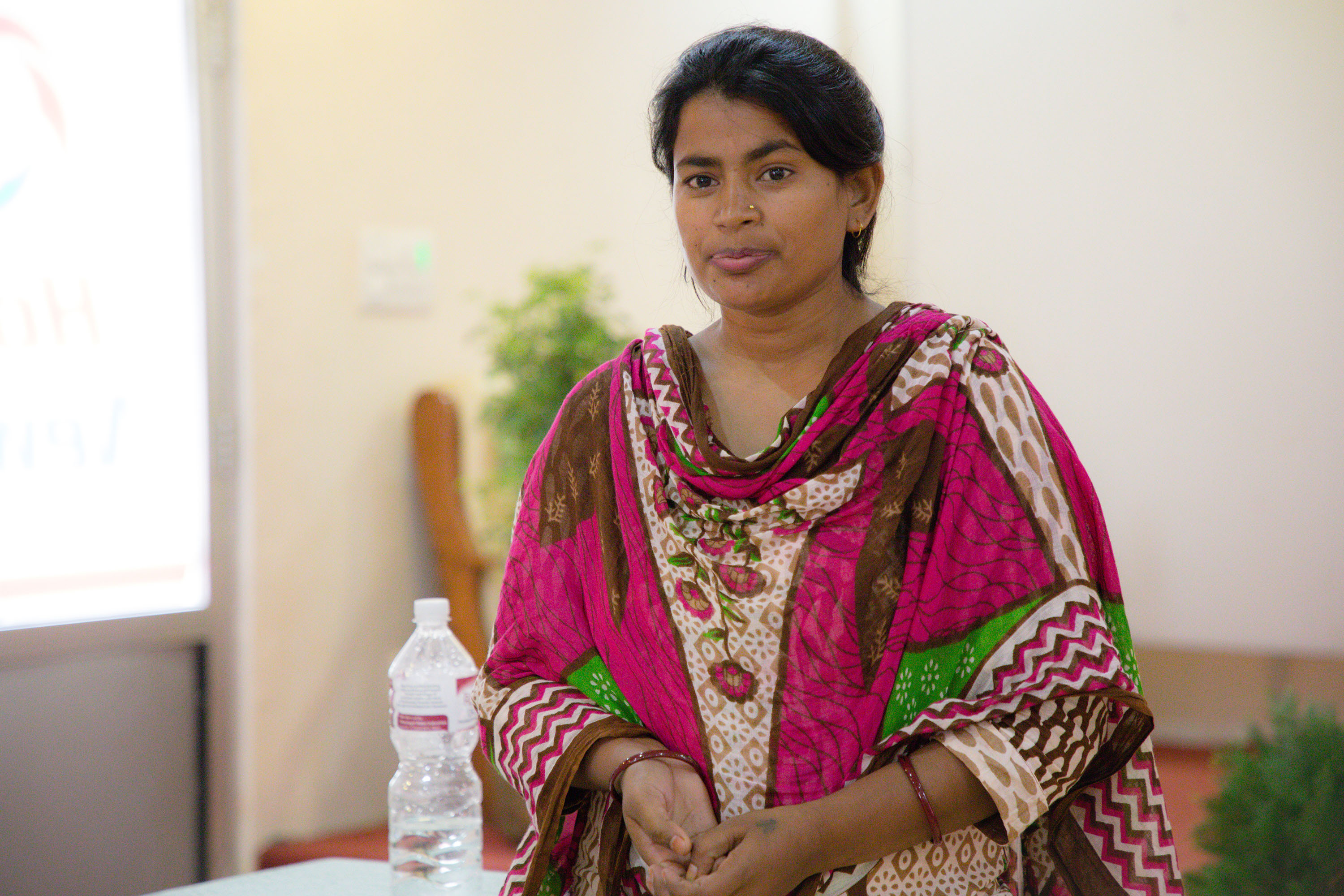 Photo Courtesy: Center for Dalit Women
Sona Khatik has always imagined to live in an ideal, just society. "But I, along with my family, have faced a lot of struggle because of existing caste-based discriminatory practises," says Khatik.

And that is why, to educate people against such discriminatory practices, she pursued her education rigorously and earned an internship at the community radio station, Radio Kapilvastu, which she is now leading, after 12 years of working there.
During the early days of the pandemic, Kapilvastu became one of the first Covid-19 hotspots of the country. And while most of the businesses were shut down, journalists at Radio Kapilvastu were working day and night to provide listeners with correct information so they can know how to keep themselves safe. And this information was carefully planned by Khatik and her team members, who wanted to give back to society in the time of need through their radio station.
"Not everyone living here knows Nepali. That's why we decided to use the local languages to provide information to the people so they also have access to valuable information that can protect them," says Khatik, who through the radio channel spread awareness about coronavirus in Awadhi, Bhojpuri and Tharu languages.
Similarly, through the radio station, Khatik also helped students of the district to continue their studies even during the pandemic as she helped mobilise teachers to conduct their classes over the radio for free.
"I joined the radio to help my community and in the pandemic, I did what I was responsible for--to help those who needed help," says Khatik.
Nagma Khan, queer rights activist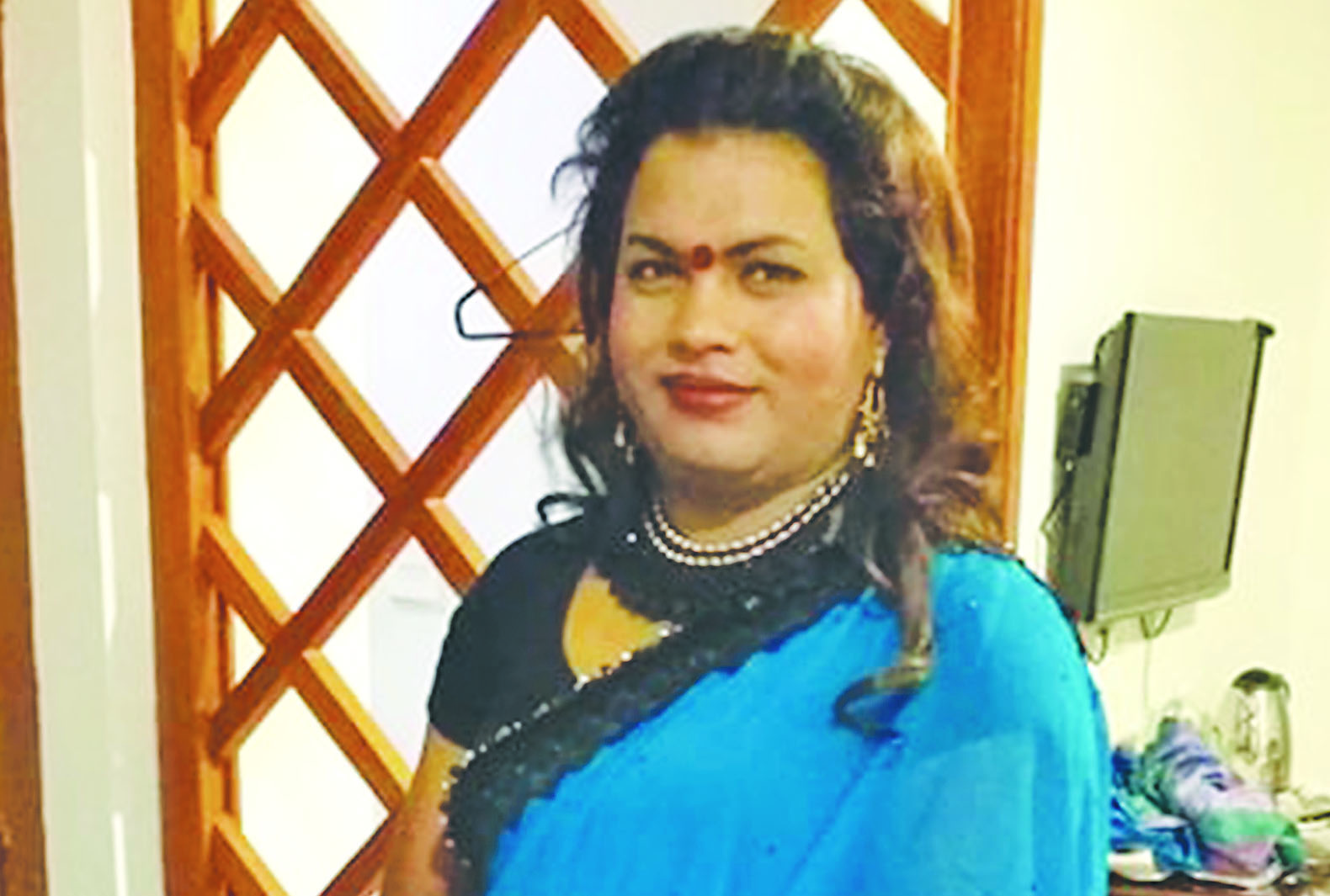 Photo Courtesy: Nagma Khan
It was 2007 when Nagma Khan, a trans woman, started to work as an activist for Blue Diamond Society. "As I belonged to a community where people weren't welcoming of transgender people, I had to struggle a lot in the beginning," says Khan, who is currently working as the district coordinator of Blue Diamond Society at Sarlahi.
But the struggles didn't deter her confidence and perseverance. Regardless of societal pressure, she trudged on to uplift the life of queer people in the Tarai, by either helping them to find ways to get justice or providing them counselling.
During the initial days of the pandemic, when people were forced to stay indoors, for the already vulnerable queer population, this posed a difficult situation: many of them had to go back to their unsafe homes, which they had abandoned earlier. And due to this, many of them had to live in hostility. The pandemic also took jobs away from many queer individuals due to which they started to struggle in fulfilling their basic needs as well.

And that's why Khan felt the responsibility to help--despite having the fear of contracting the disease. With assistance from Blue Diamond Society, Khan started providing relief materials to queer people. She also started providing a tele-counselling service, answering the phone calls of queer people who were mentally stressed because of the pandemic.
"Yes, I was also sacred. But I just imagined what they were all going through and took actions because I wanted to help them. I always feel that I was born to serve the queer community," says Khan.
Prakriti Bhattarai Basnet, an activist and Chairperson of Political Literacy for Women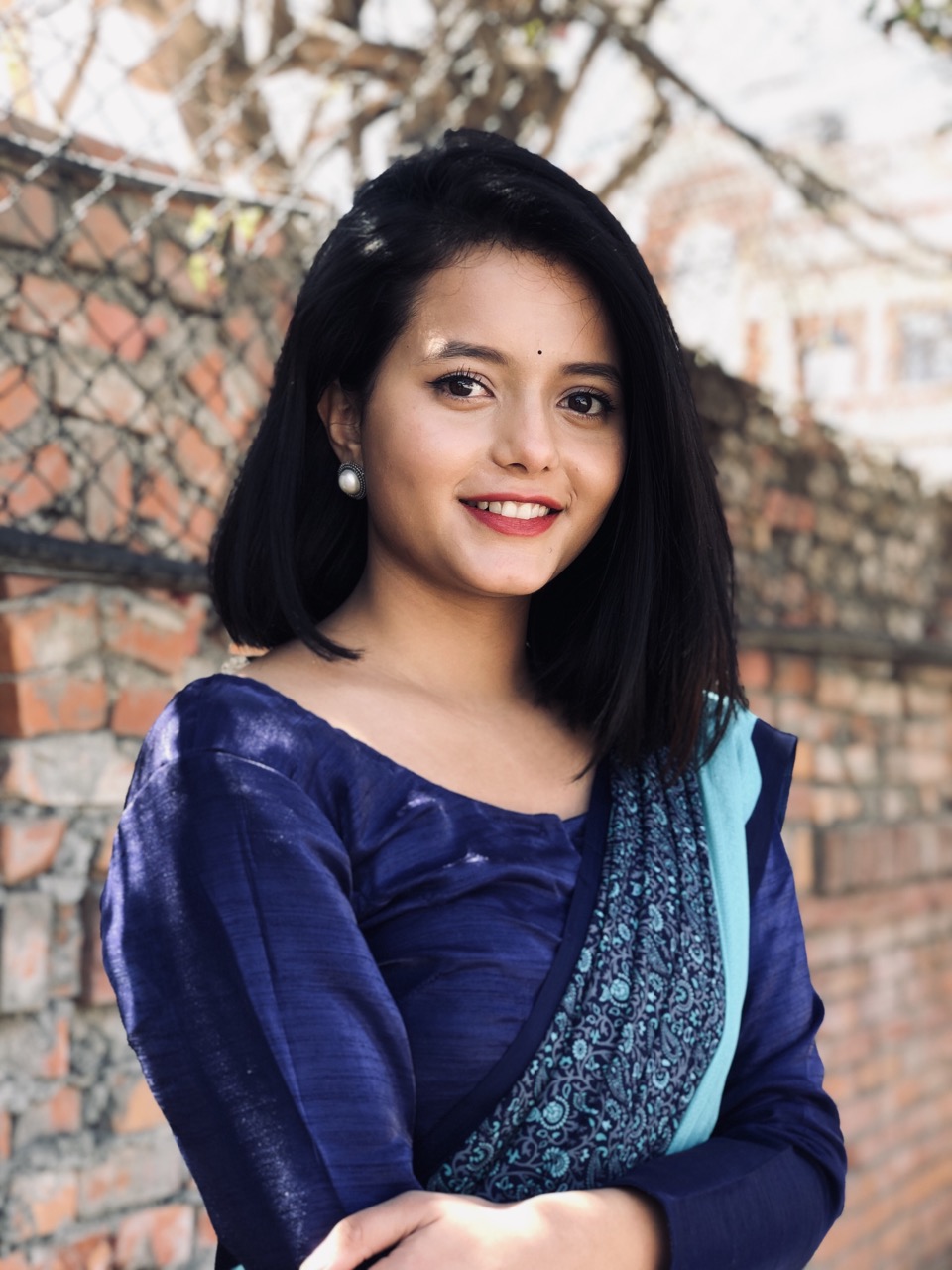 Photo Courtesy: Prakriti Bhattarai Basnet
Born to a lower-middle-class, non-political family, Prakriti Bhattarai Basnet's interest in politics began young. "I used to regularly interact with people who were preparing for the examination of civil service. As they used to talk about politics, I started getting inclined towards understanding politics," says Bhattarai Basnet.
However, when she enrolled herself to study social work for her undergraduate degree, she didn't find the same interest and political consciousness among her peers, especially girls. And that's why, she started Political Literacy for Women, an organisation through which she helps girls improve their understanding of politics.

"Until now, we have trained more than 300 young girls, and among them, almost 40 of them have joined political parties," says Bhattarai Basnet.

While her organisation in the pandemic kept achieving their objectives of teaching as many as young girls they could, Bhattarai Basnet was exploring beyond it. As an individual, she was involved in major social movements, which saw participants of hundreds of women, who came on the streets raising their voice and concerns against the rising violence against women.
Last October, along with other members, Bhattarai Basnet started 'Ajai Kati Sahane', a social movement that aimed at redefining social movements against sexual violence in Nepal. She along with other members protested and performed the flash mob 'Balatkari hos ta' (You are a rapist), a song that was rich in political symbolism, criticising the patriarchal structure of the country.
Similarly, last month, Bhattarai Basnet also showed her solidarity with the on-going Brihat Nagarik Andolan, a rally organised to raise concern against the failure of the government to provide justice to women.

"Every day is like a fight if you want to be a woman involved in politics," says Bhattarai Basnet. "There are days when I do feel low, but I just realise the impact youth's participation can make, and keep on working, Right now my goal is how to make the social movements more inclusive and intersectional".
Durga Sapkota, youth health advocate and co-founder of Youth-led SRHR Advocacy Nepal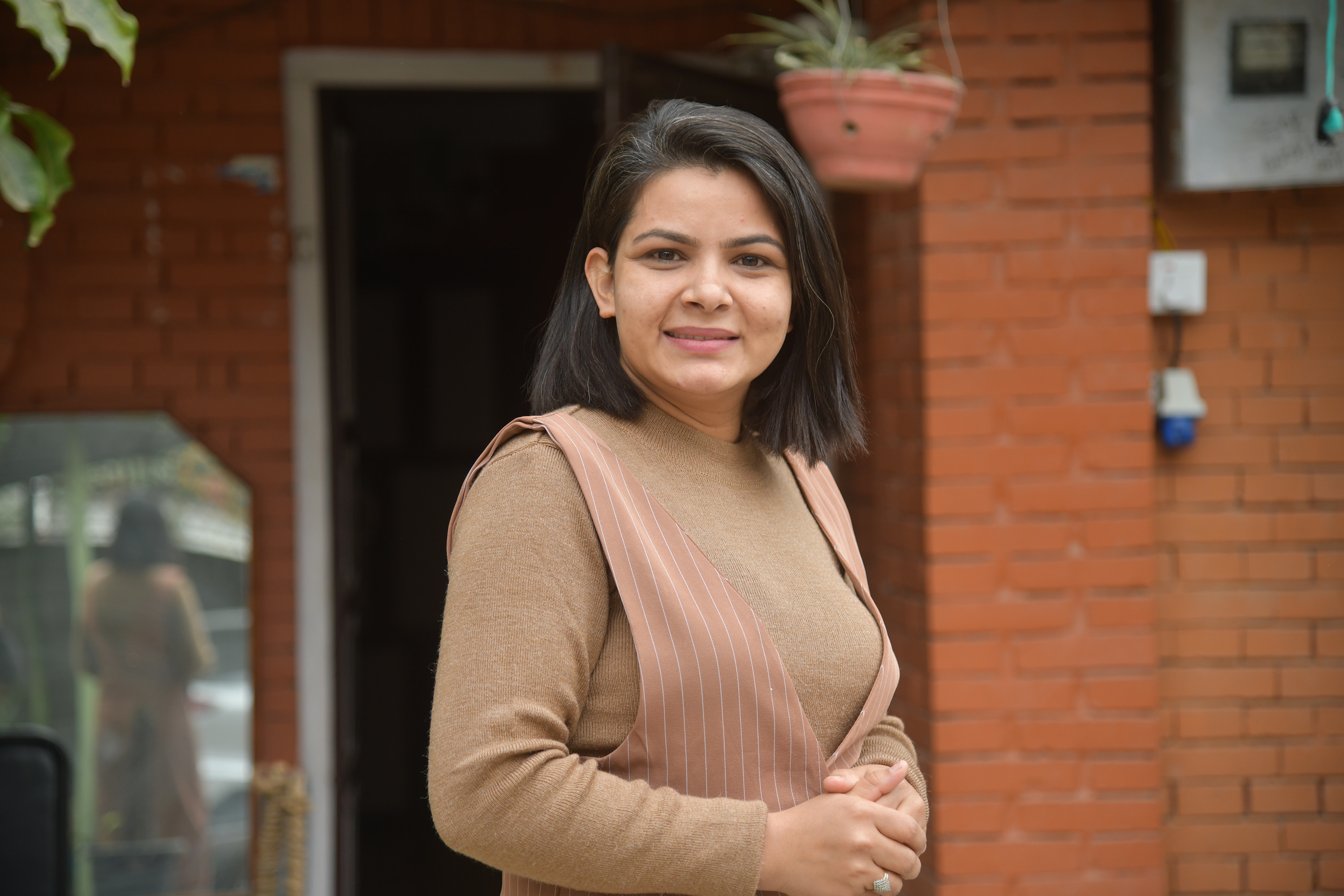 Deepak KC/ TKP
When Durga Sapkota was working as a clinical nurse back in 2010, she was beginning to realise the gap between sexual and reproductive health care service, its advocacy and rights. And as she studied nursing with midwifery specialisation at Nobel Medical College Teaching Hospital, she came to an understanding that if one is to make a significant impact on women's health a holistic approach needs to be adopted.
"For example, a person wanting to get a safe abortion is denied that opportunity at health facilities; they are made to feel they are making the wrong choice," said Sapkota, explaining the gap she has been working on for some years now.
Sapkota is a youth health advocate and was recently honoured by the World Health Organization in their 2020 List of 100+ Outstanding Women Nurses and Midwives to recognise midwives and nurses as the backbone of primary health systems.
"The recognition has encouraged me to work harder but I believe this celebration wasn't just about me but represented the countless nurses and midwives who play a significant role in our health care service," says Sapkota.
"Unfortunately, here in the country, nurses are still not looked at with dignity and an identity of their own, they are considered as assistants, helpers to doctors. Our health system has failed to recognise nursing and midwives have their own area of scope and in turn failed to effectively mobilise this human resources for ensuring the health of country people," she said.
But despite the challenges of societal conventions, Sapkota has been breaking barriers one by one and has been at the fore of advocating for gender equality and has provided awareness training on reproductive health and rights. And even in the pandemic, she has actively provided counselling to women through YoSHAN (Youth-led SRHR Advocacy Nepal).
Till date, Sapkota has provided training to 700 adolescent girls about menstrual health and hygiene, safe abortion, family planning while also talking about gender equality, domestic violence, and rape.
She is also one of the key persons leading Karma Health project in Rajpur Gaupalika, Dang where in collaboration with the local government they have integrated a community and the health care system by creating a database of patients in the area with an aim to build dignified primary health care system models.
Currently, however, Sapkota is taking time to heal after the loss of her mother to Covid-19. "It's been a very difficult time for me personally seeing how Covid has shattered our lives--but I want to be able to give back to people and I am working on my strength," she said.
Sergeant Krishna Kumari and Lance Corporal Rachana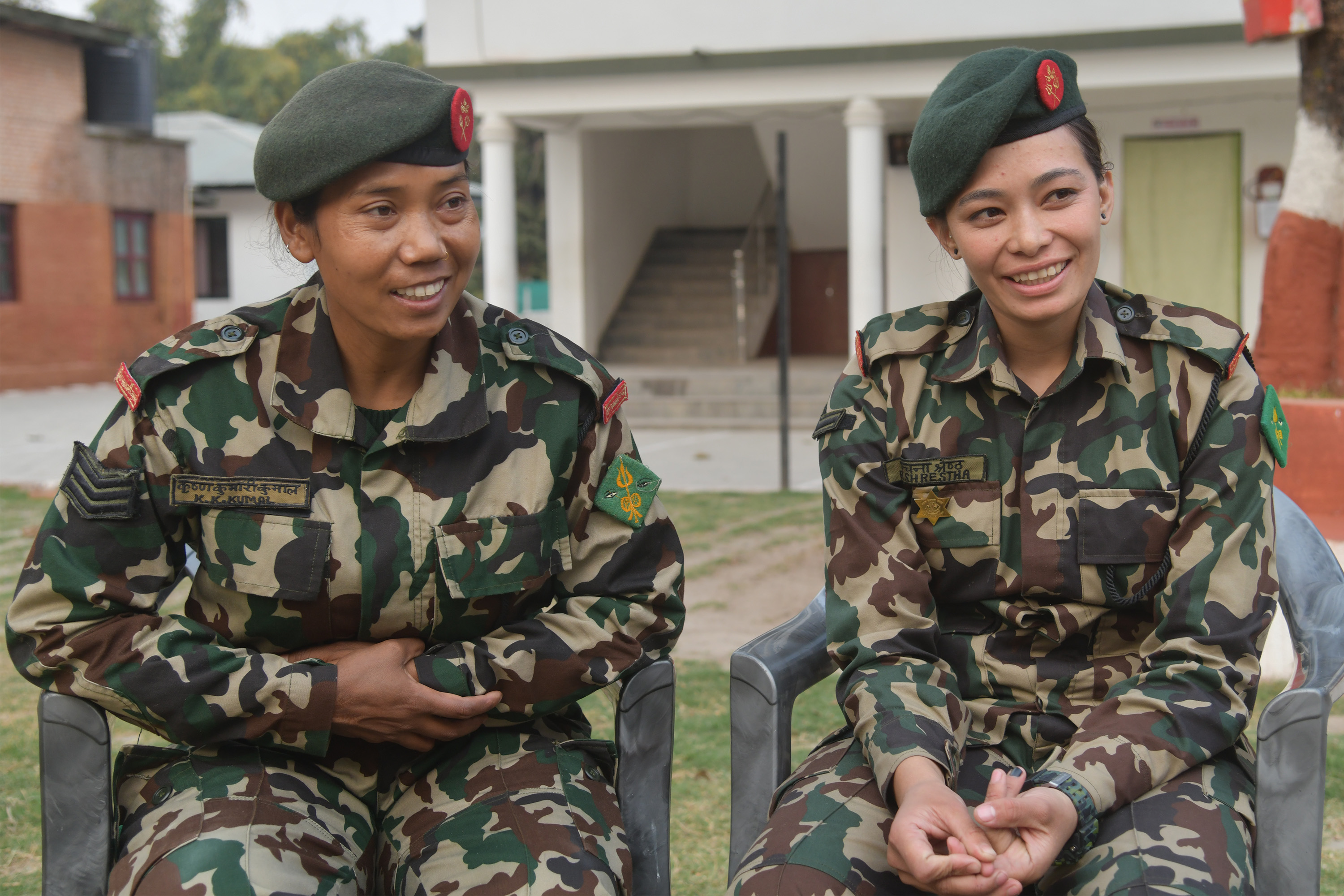 Deepak KC/ TKP
They say that getting into the army is not a dream a woman should see for herself but that notion is exactly what Sergeant Krishna Kumari and Lance Corporal Rachana wanted to break when they joined the army.
They wanted to take risks, seize opportunities and practise strength, be everything a woman can't be, they say with one mind at the grounds of Gorakhali Company, Naryanhiti.
"The Nepal Army has given us a platform to be more capable and dutiful, it has provided us with opportunities to take on brave roles," said 37-year-old Sergeant Krishna Kumari.
Currently, the two women and their team have been at the centre of defying gender roles conversations for being the first women to oversee the funeral rites--which for long has been a taboo for women. Their dutiful task during the pandemic to manage bodies of Covid victims has managed to break the glass ceiling of cultural norms that have trained inequality quietly.
When the opportunity of enlisting for the task came, both Sergeant Krishna Kumari and Lance Corporal Rachana willingly acknowledged the job to be of service to the army and to challenge the thinking of Nepali society.
But emotionally, the role was heavy, as they could see how the virus had robbed people of the time to bid farewell to their own families. The bodies were covered in plastic and carried by them instead of family members and they could feel the stress and anxiety of family members.
"It was difficult in the pyre as family members cried their heart out, we could do nothing for them except assure them we would do our duty properly," said Lance Corporal Rachana.
As one of the front liners, bracing duty courageously at a time when Covid-19 created an uncertain future, the two are proud of themselves for having taken the task and rattling the patriarchal structures of the society.
"We are glad to have been of service to the people," they say.
Meena Tamang, community health worker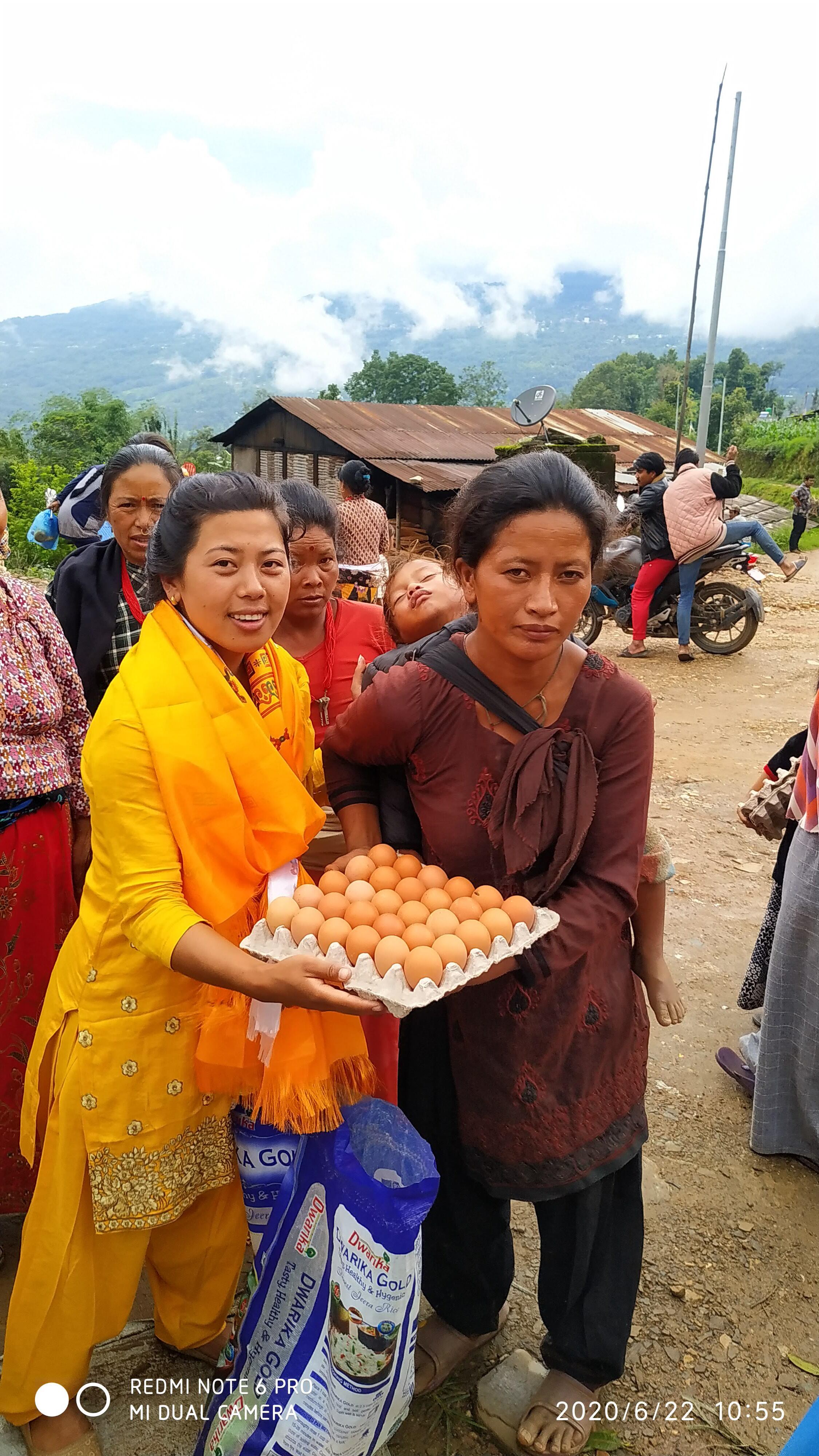 Photo Courtesy: Meena Tamang
Ever since Meena Tamang joined a community health project in Dolakha district's Baiteshwor Rural Municipality as a community health worker in April 2019, she has counseled and given primary health care to hundreds of pregnant and postnatal mothers, children, and elderlies with chronic respiratory diseases. She had also visited hundreds of households in the community to provide door-to-door counselling and raise awareness, providing her an in-depth understanding of the community.
So when the government announced a nationwide lockdown in March 2020 to curb the spread of the coronavirus, she knew that the most vulnerable families in the community were going to be hit hard.
She was aware that due to economic reasons, many young mothers in the community were finding it challenging to consume nutritious diet and provide it to their young children.
"The lockdown put further economic pressure on these families, making the situation more dire than it already was," said Tamang. "I was worried that the lockdown and the economic distress it would cause to the poor would further give rise to cases of malnutrition."
In early June, she raised the issue to the people she knew would be able to help and started raising funds. A few weeks later, in the midst of the nationwide lockdown, she started her first aid distribution for the community's pregnant and postnatal mothers of economically marginalised backgrounds.
"Each package had rice, lentils, eggs and mangoes, oil, salt, soap, earbuds, sanitary pads, and folate and calcium tablets for pregnant women," said Tamang. "We distributed nearly 200 food packages at that time."
With lockdown and restrictions now lifted, the situation, says Tamang, has improved. "But there are still vulnerable families who are still struggling in the community and I am now distributing the aid packages to them," said Tamang.
So far, says Tamang, she has been able to distribute more than 200 such packages.
"It may not be much but this has helped to some extent, and I am very happy to be able to help the most vulnerable women and children in my community in whatever little way I could," said Tamang.
Sneha Shrestha, animal rights activist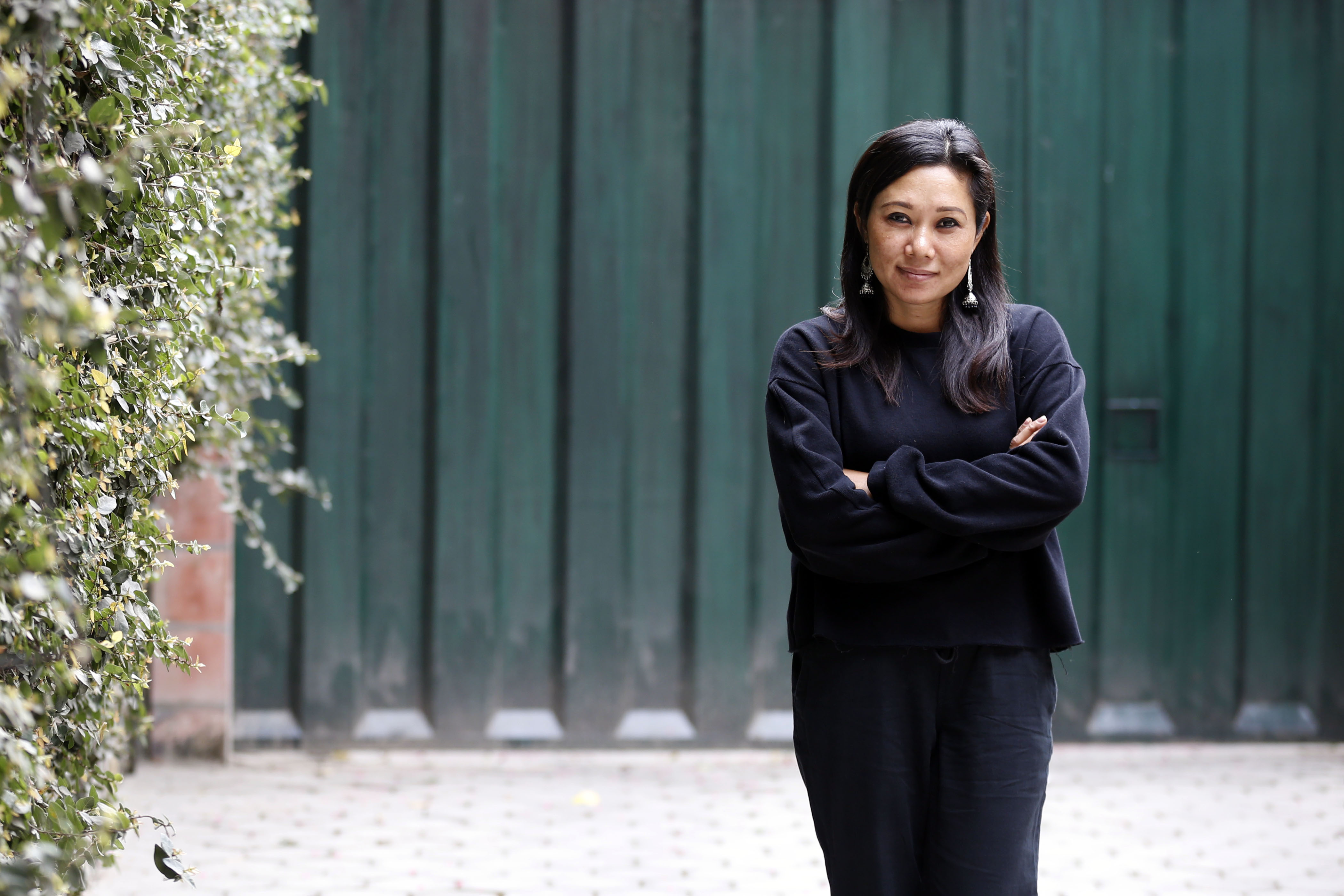 Elite Joshi/TKP
In the six years that it has been operating, Sneha's Care has provided care to thousands of animal--dogs, cats, cows, pigs. And it has been possible only through the determination and grit of one woman: Sneha Shrestha, its founder.
"Unlike us humans, animals can't communicate their needs clearly. We need to be able to understand them and help them however we can," says Shrestha, whose animal shelter currently provides for more than 170 dogs.
During the lockdown, while the world was put to a standstill and everyone was forced to stay indoors to curb the spread of the disease, Sneha's team was out on the streets feeding the animals that were left to fend for themselves.
From the second day of the nationwide lockdown, every day until the lockdowns were lifted, Sneha's team, which was divided into three groups across Kathmandu and Lalitpur, would take on three different routes and feed a total of 2500 animals. "It was a difficult time for all of us, but it was an even tougher time for the animals out on the street who depended on humans for food," says Shrestha.
The fact that the lockdowns were extremely strict initially, with the government completely restricting movement, also did not help matters. "These restrictions meant that people who wanted to go out and feed animals also could not do it. That's why, despite the danger of contracting the virus ourselves, we felt it our duty to go out," says Shrestha.
Seeing her work, many others followed suit, she says. "People would call us, telling us where animals needed help, even asking us how they could help. It was a very difficult time, but I think it also showed us the humanity each one of us have inside us," she said.
---